Spending Remains Low, Over Tight Credit
A late Labour Day and delayed school openings offered some relief to merchants in September, helping to boost sales above Wall Street expectations. But spending still remains tepid as consumers focused on necessities amid job worries and tight credit.
Still, most stores posted sales declines — though smaller than in recent months — even as their figures are compared with last September when business plummeted as the financial meltdown ballooned.
As stores announced their results Thursday, J.C. Penney Co., Macy's Inc., and teen retailer Wet Seal Inc. reported smaller-than-expected declines in sales at stores open at least a year. The measure is considered a key indicator of a retailer's health.
Limited Brands Inc., which runs Victoria's Secret and Bath & Body Works, and accessories chain The Buckle Inc. both posted increases for the month.
According to a preliminary tally by Thomson Reuters, nine stores beat Wall Street estimates, while four retailers' results missed expecations.
Industry worries remain high heading into the holiday shopping season because shoppers, who were afraid to buy a year ago, are now grappling with rising job losses, reduced hours or unavailable credit. The unemployment rate is now 9.8 percent, up from around 7 percent last holiday season.
Credit also remains tight. A report released Wednesday by the Federal Reserve, shows that consumers reduced their borrowing for the seventh straight month in August as households cut spending and banks reduced credit card limits.
"Consumers remain under pressure on multiple fronts," said Ken Perkins, president of retail research firm Retail Metrics. "I don't think consumer spending is going to see a substantial uptick. Shoppers are concerned about rebuilding their balance sheets."
In this climate, purveyors of fashion and nondiscretionary items continue to struggle with sluggish sales, while low-price stores benefit from shoppers switching to cheaper stores and brands.
Still, the tone was better in Thursday's reports, as several merchants including J.C. Penney, American Eagle Outfitters Inc. and TJX Cos. raising their profit outlook based on their better-than-expected performance.
Macy's had a 2.3 percent decline, less than the 4.6 percent drop that analysts surveyed by Thomson Reuters had projected.
Penney had a 1.4 percent decline for September, lower than the 3.5 percent decline Wall Street estimated.
TJX enjoyed a 7 percent gain, surpassing the 4.1 percent estimate.
Gap Inc., dragged down by sluggish sales at its namesake stores and Banana Republic, posted a 1 percent sales decline, a bit worse than the 0.4 percent dip that analysts had expected. Its lower-price Old Navy division continued to shine, posting a 13 percent gain in sales at stores opened at least a year.
Limited Brands reported that sales in stores open at least a year rose 1 percent in September; that was better than the 2.4 percent slide that analysts had predicted.
Among teen retailers, American Eagle reported flat sales, beating estimates for a 4.1 percent decrease.
Buckle Inc. said its sales at stores open at least a year rose 5.1 percent, a bit lower than the 5.8 percent gain that Wall Street anticipated.
Wet Seal had a 4.5 percent decline, but analysts had expected a 7.8 percent drop for September.
Nigeria's Revenue-To-GDP Ratio Lowest, Private Sector Choking – World Bank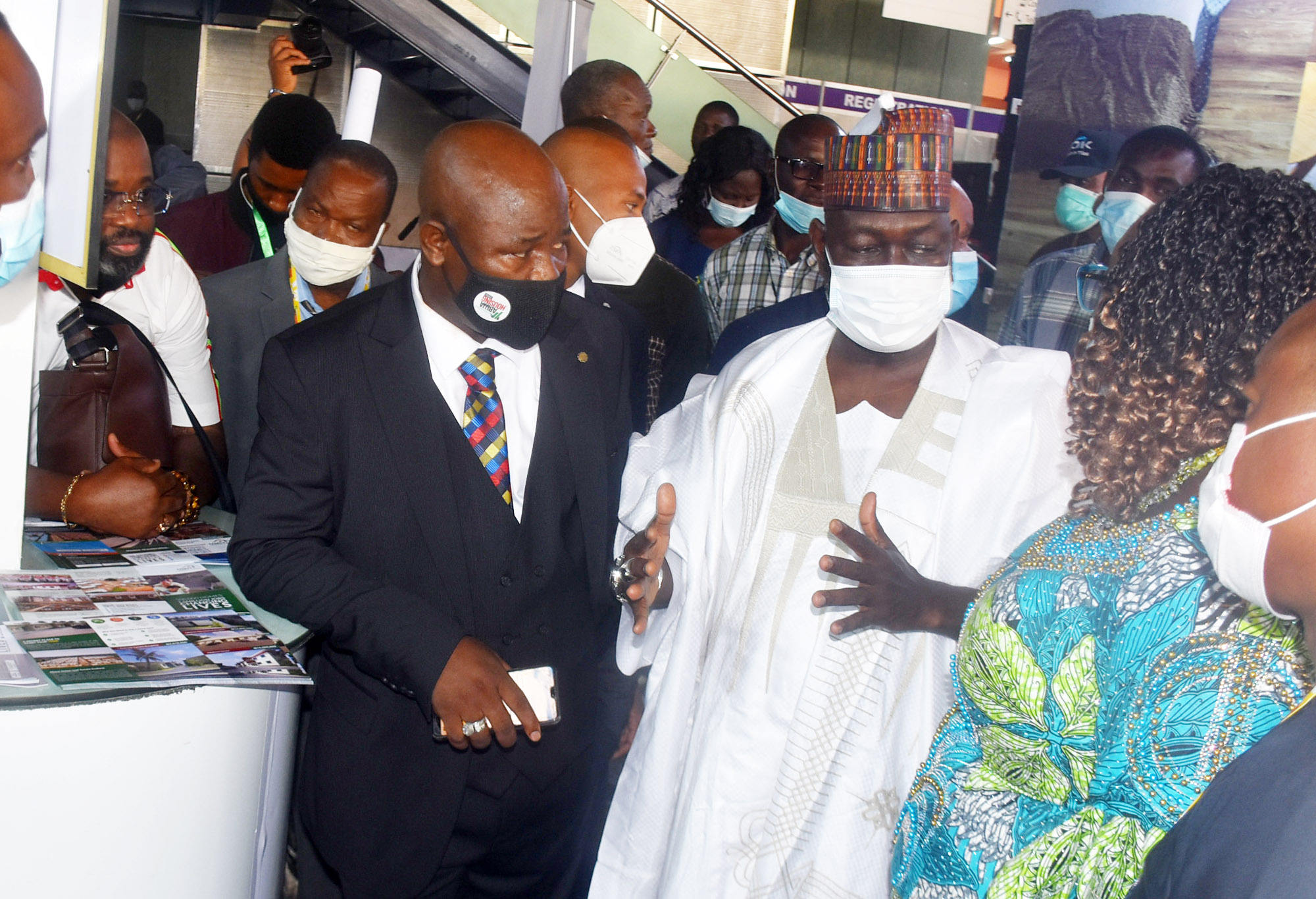 Nigeria's revenue-to-Gross Domestic Product ratio, which fell to between five and six per cent last year, is the lowest in the world, the World Bank said on Monday.
The Country Director for Nigeria, World Bank, Dr Shubham Chaudhuri, said this during a panel session at a virtual public sector seminar with the theme 'Nigeria in challenging times: imperatives for a cohesive national development agenda' organised by the Lagos Business School.
Chaudhuri, who stressed the need for private investment for the country to realise its potential, said the private sector in the country 'is struggling to breathe'.
"In Nigeria, I think the basic economic agenda is about diversification away from oil because oil has really been like resource curse for Nigeria on multiple dimensions," he said.
He noted the aspiration of the President, Major General Muhammadu Buhari (retd.), to lift 100 million Nigerians out of poverty by the end of the decade.
He said, "Nigeria is a country with tremendous potential. If you look at the synopsis for this panel, it suggests that Nigeria is at a critical juncture – almost at the moment of crisis.
"Despite all of that, Nigeria is still the largest economy in Africa. So, just think about the potential that Nigeria has because of its natural resources, but more than that, because of its dynamism and all of its population. Nigerians are more entrepreneurial by nature.
"No country has become prosperous and realised its potential, eliminated poverty without doing two simple things: investing in its people, and unleashing the power of the private sector in creating jobs by investing and growing business. And then, of course, the basic function of the state is to provide security and law and order."
According to Chaudhuri, to invest in people entails basic services, basic education, primary healthcare and nutrition, among others.
He said, "On this, Nigeria at the moment ranks sixth from the bottom in terms of the human capital index that we produce every year.
"So, obviously, there is a huge agenda in terms of investing in human capital. Nigeria spends more on PMS (premium motor spirit) subsidy than it does on primary healthcare in a year, and we know who the PMS subsidy is benefitting."
He indicated that despite the country's huge potential to attract private capital, the non-oil part of the economy 'is not growing that robustly and certainly not generating revenues that the government needs'.
Chaudhuri said, "So, we see as priorities investments in human capital. But for that, one needs revenues. And there again, Nigeria unfortunately has the distinction of having about the lowest revenue-to-GDP ratio in the world.
 "The standard rule of thumb is that for government to provide the basic services and law and order, it needs between 15 to 20 per cent of GDP as being revenue, and this will be both at the federal and state levels combined.
"In Nigeria, it was eight per cent in 2019. In 2020, in the middle of the Covid-19 crisis and with the fall in oil prices, that went down to about between five and six per cent.
"So, domestic revenue mobilisation is huge. And then the third is enabling the space for private investment. You have to fix the power problem. Power is like the oxygen of an economy. In Nigeria, the private sector is struggling to breathe."
CBN Stops Sale Of Forex To BDCs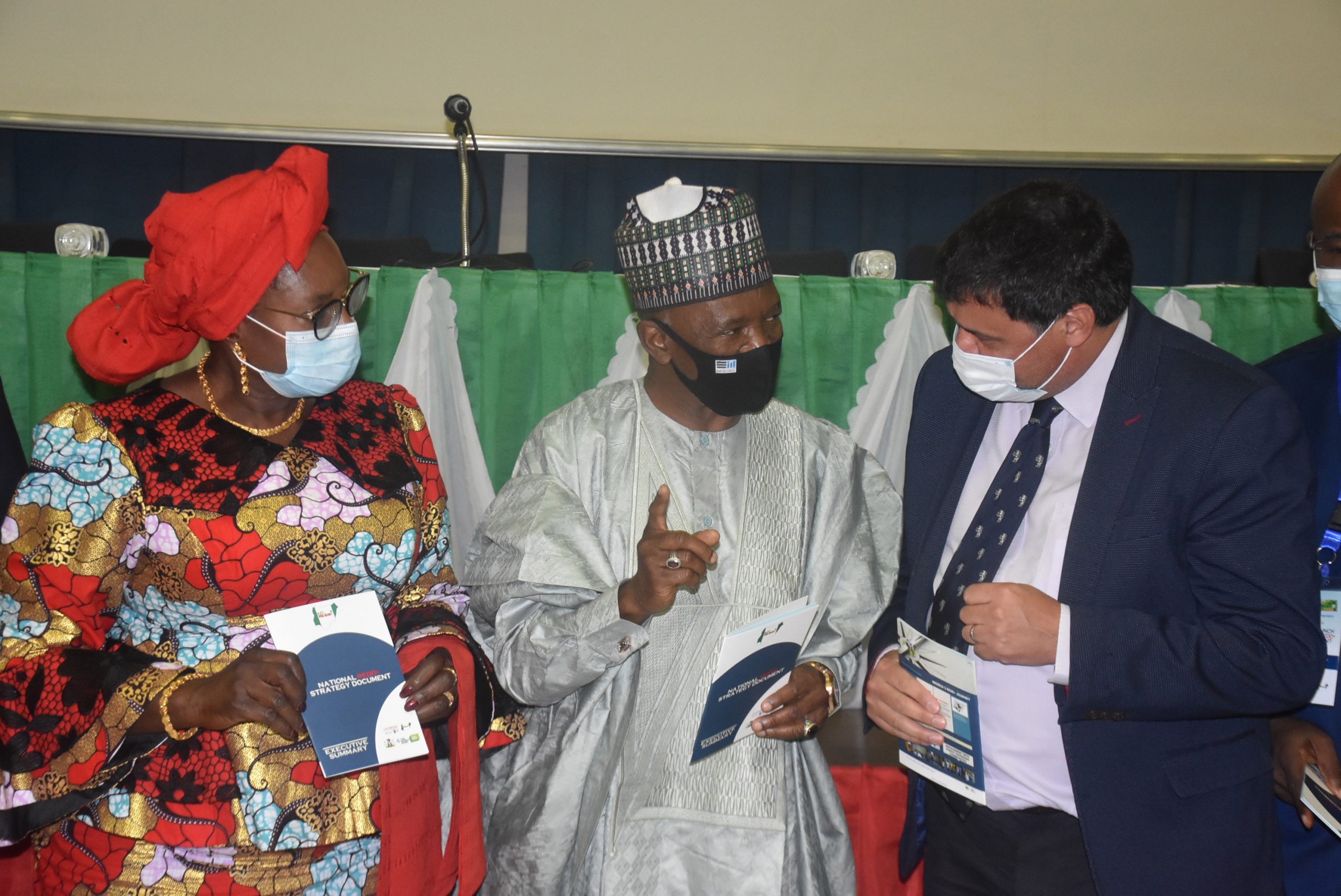 The Central Bank of Nigeria (CBN) as announced immediate discontinuation of sale of Foreign Exchange (forex) to Bureau de Change (BDC) operators in the country.
Mr Godwin Emefiele, the CBN Governor , made this announcement yesterday, while presenting a communique from the apex bank's Monetary Policy Committee (MPC) meeting in Abuja.
Emefiele said that the decision was informed by the unwholesome business practices of the BDCs, which he said had continued to put enormous pressure on the Naira.
He  said ,  henceforth,  the apex bank would sell forex to deserving Nigerians through the commercial banks.
" The BDCs were regulated to sell a maximum of 5000  dollars per day,  but CBN observed that they have since been flouting that regulation and selling millions of dollars per day.
"The CBN also observed that the BDCs aid illicit financial flows and other financial  crimes.  The bank has thus, decided to discontinue the sale of forex to the BDCs with immediate effect.
"We shall, henceforth,  channel all forex allocation through the commercial banks," he said.
He urged the commercial banks to ensure that every deserving customer got their forex demand,  adding that any bank found circumventing  the new system would be sanctioned.
"Once a customer presents all required documentation to purchase forex, the commercial banks should ensure they get the forex.
"Any customer that is denied should contact the CBN on 0700385526 or through the email- cbd@cbn.gov.ng " he said.
The Tide source reports that stakeholders have been calling on the CBN and its MPC to take urgent steps to halt unending depreciation of the Naira.
Recently,  a past President of the Chartered Institute of Bankers of Nigeria (CIBN),  Mr Okechukwu Unegbu,  urged the MPC to focus on policy decisions that would curb rising inflation and stabilise the Naira.
RSG To Privatise Songhai, Fish Farms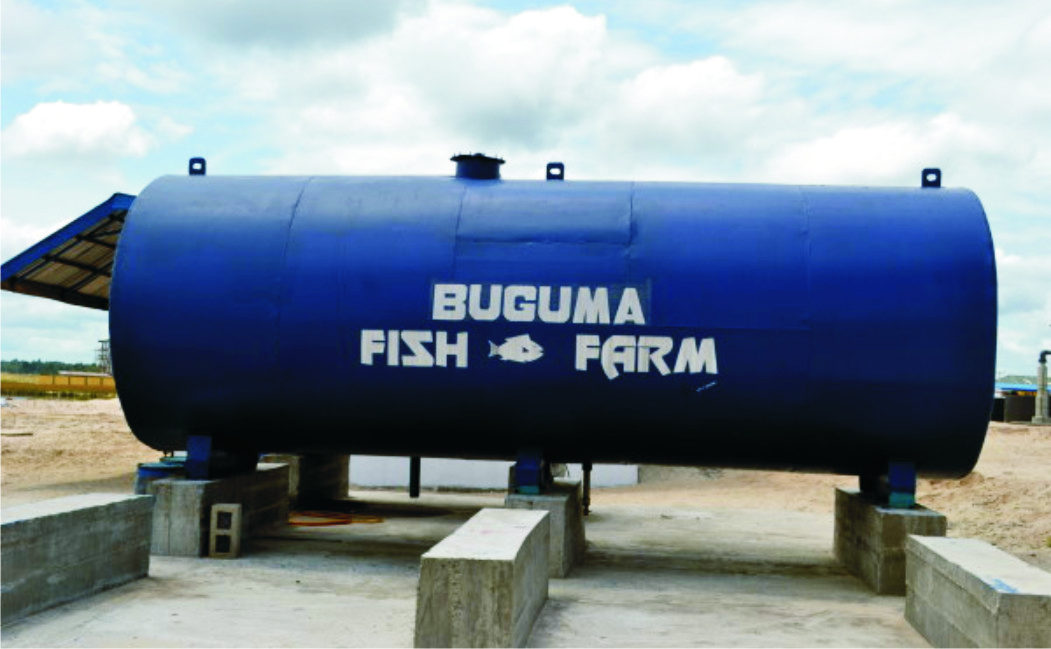 There are strong indications that the Rivers State Government has concluded plans to privatise the moribund Songhai Farm in Tai and Fish Farm in Buguma.
The State Chairman of the Peoples Democratic Party (PDP), Amb. Desmond Akawor, gave this indication while appearing in a phone-in radio programme organised by Silverbird Communications in Port Harcourt at the weekend.
He explained that the previous administration in the state failed to put in place a sustainability programme for these farms, hence they went moribund.
In order to reverse the situation, he said that the present administration was now contemplating a rehabilitation scheme to be driven by a privatisation policy to enable those investments come on stream.
He said the scheme had reached an advanced stage and is to executed by the State Ministry of Agriculture.
On the issue of job creation, Akawor said the administration of Chief Nyesom Wike was using the various construction projects around the state to empower the youths.
He explained that the government had floated a special scholarship scheme in Law and Medical Sciences to create opportunities for young people in various professions.
He called on the opposition to desist from de-marketing the state through propaganda as it's capable of scaring investors away from the state.
Akawor insisted that the Wike led administration has provided an enabling environment for businesses to thrive through infrastructure and improved security.
By: Kevin Nengia