1.05m Nigerians Prone To Diabetes –Expert
Sogbeba Dokubo
About 1.05 million Nigerians are likely to be diabetic, a non-communicable disease survey carried out recently has revealed.
According to Dr Sonny Chimenye, President of Diabetics Association of Nigeria (DAN) who carried out the survey only about 225,000 are aware of their conditions while 198,000 are currently on treatment.
The president an endocrinologist, who disclosed this to The Tide yesterday said that the above figures are likely to be more as Nigerians below the age of 15 were not included during the survey.
He noted that results were not available for Ogun, Rivers and Akwa Ibom States due to technical and logistics reasons and so were not included in the report.
Chimenye, who described diabetes as a condition primarily defined by the level of hyperglycemia which gives rise to risk of microvascular damage said that it is associated with reduced life expectancy and significant morbidity due to specific diabetes related complications.
In Nigeria, which is the largest country in sub-Sahara Africa,  diabetes is the commonest endocrine-metabolic disorder, similar to the experience in many other parts of the world", he said.
As part of efforts to cure diabetes, Dr Chimenye advised the public to ignore claims by unorthodox health practitioners in Nigeria that they can cure the illness, noting that such claims are "dubious and misleading, unsubstantiated and has led to the death of many Nigerians".
He further stated that early diagnosis, prevention of short-term and long-term morbidities, promotion of self care practices and empowerment of people with diabetes can only improve the quality of life and productivity of people with diabetes in the country.
"Diabetes mellitus has a serious health, social and economic impact and concerted efforts will be needed to manage the projected global explosion in the prevalence of diabetes, particularly in developing countries", he stressed.
Dickson Pays Off N104bn Inherited Bond From Sylva Administration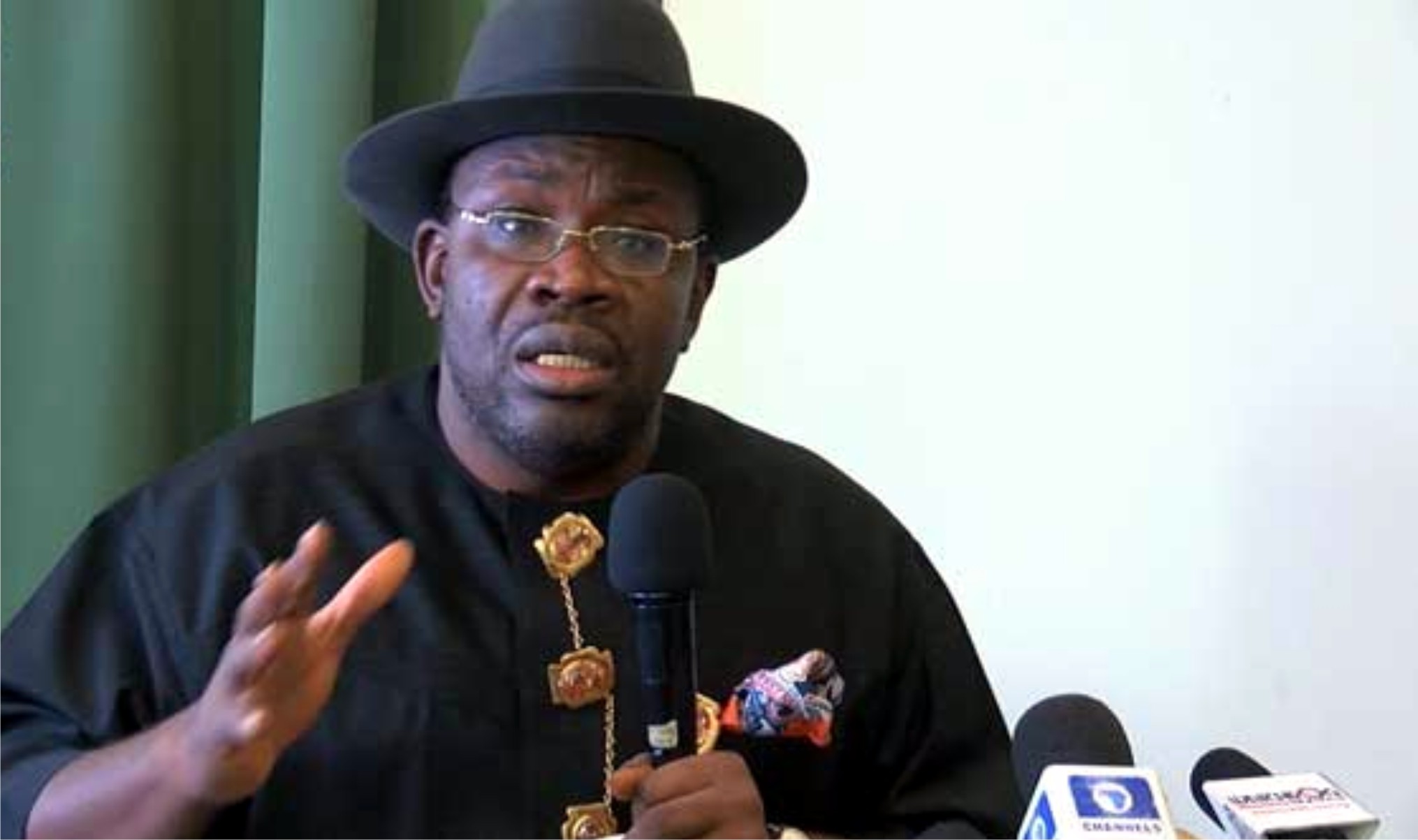 Bayelsa State Government last Friday said it has completely defrayed the N104 billion bond loan inherited from the Timipre Sylva administration.
The state Commissioner for Finance, Mr. Maxwell Ebibai disclosed this during the monthly transparency briefing for the Months of June and July, 2019 in Yenagoa.
Mr. Ebibai explained that the state government painstakingly undertook the repayment of the debt in spite of numerous financial obligations.
The Finance Commissioner who noted that the Governor Dickson-led administration is not against deficit financing, but emphasised that borrowed funds must be utilised for development purposes.
His words: "The state government has concluded the payment of bond that was taken by the previous administration.
"And as a government, our concern is that it carries the assets and liabilities of every government. We have taken on that responsibility painfully and we are done with it.
"There is nothing wrong with a government deciding to do deficit financing but what is important is what we are using it for and we have put it behind us as a state."
Presenting the revenues and expenditures for the month of July, Mr. Ebibai said in the month of June, it recorded an internally generated revenue of N1.5 billion as against N910m in May.
He noted that the gross income from the Federation Accounts Allocation Committee, (FAAC), stood at N11.6 billion, while total FAAC deductions amounted to N1.1 billion.
According to him, the statutory allocation for the month of July was N3.4 billion, derivation, N7 billion, Value Added Tax, N928 million and exchange gain differential of N23 million.
Mr. Ebibai further explained that total funds available for spending was N13.4 billion, consisting of a net FAAC inflow of N10.4 billion in addition to total other receipts of N3 billion.
On outflows, the Finance Commissioner said government spent N2.4 billion on bank loans, civil servants and political appointees salaries came up to N3.5billion, grants to higher institutions N695 million among other items.
The Commissioner who announced N701.5 million as balance brought forward from the month of June, put funds available as at the end of July as N399 million.
Mr. Ebibai also said recurrent and capital payments gulped a total of N6.4 billion.
Earlier in his remarks, the Commissioner for Information and Orientation, Hon. Daniel Iworiso-Markson had expressed expectation that the transparency and accountability policy would be sustained as it is backed by law.
Herdsmen, Farmers Clashes: Okowa Challenges FG To Tell Nigerians Truth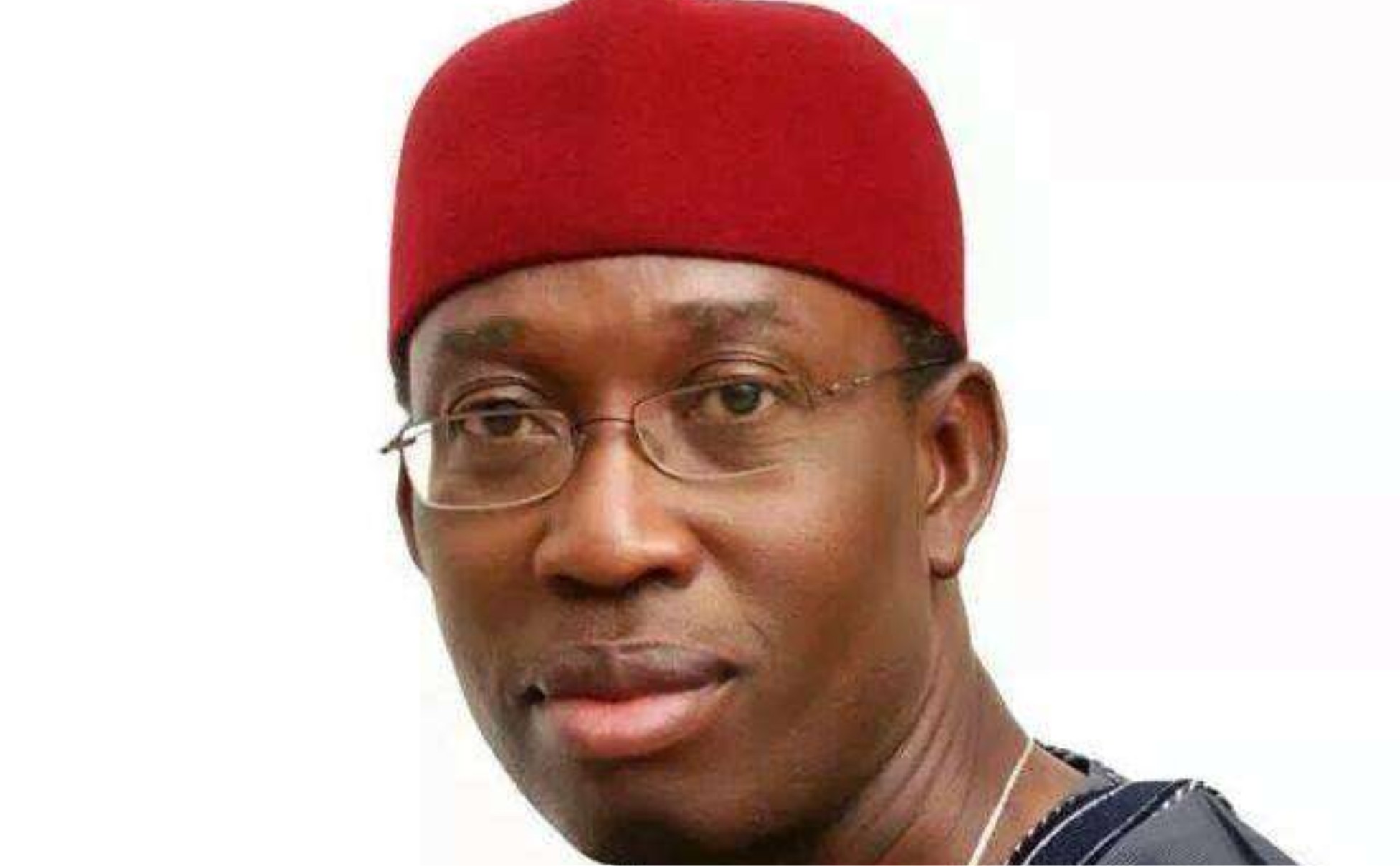 Delta State Governor, Senator Ifeanyi Okowa, has urged the Federal Government to disclose to Nigerians the steps it had taken so far to stem the trend of clashes between herdsmen and farmers in the country.
He decried the frequent loss of lives from herdsmen attacks on defenceless farmers and other Nigerians, and insisted that the Federal Government must curb the menace through stringent measures.
Okowa revealed that his administration was doing its best to check the havoc being wrecked by Fulani herdsmen on famers through interface with critical stakeholders but expressed regret that his efforts had been restrained by his limited control of security apparatus.
The Governor, who made the call during an Annual Lecture Series organised by Onu Ika Nigeria at Abavo, Ika South Local Government Area of the state, expressed sadness that Nigerians have been kept in the dark over the menace for too long.
"The Federal Government has to tell Nigerians the steps it had taken to stem the ugly trend", Governor Okowa insisted.
On irregular migration of youths seeking greener pastures in foreign countries and increasing child-trafficking cases, he charged parents and caregivers to live up to their responsibility by openly condemning the act and restrain their children from embarking on such dangerous journeys.
Okowa condemned the situation where parents mounted undue pressure on their children and wards to embark on journeys to Europe through the desert, saying that the lives of many promising Nigerians had been lost in the process.
Earlier, the Head, Collective Leadership, Onu Ika Nigeria, Mr Daniel Usifor, had said in an address that "for three consecutive years, Onu Ika has consistently forewarned of the devastating influx of these deadly Fulani herdsmen in our communities.
"We even saw them as foot soldiers on reconnaissance mission waiting for trigger action or orders to act; we also cautioned that there is an undeclared war in Nigeria."
He urged the government to take actions to check the menace of the herdsmen and thanked the governor for his administration's commitment to the development of the state.
Albert Ograka, Asaba
Expert Faults British Policy On Nigeria's Amalgamation
Sociology expert, Prof Mark Anikpo, says the current ethnic tension, killings and crisis now witnessed across Nigeria were the result of faulty British decision that has left the nation worse than it was before.
Prof. Anikpo a former Director of Centre, for Ethnic and Conflict Studies at the University of Port Harcourt in an exclusive interview with The Tide last weekend, said it was wrong for the British colonial authorities to have merged the North and South based on expediency rather than on realities on ground.
"Though they had their reasons which was to maximise profits, the groups that came under one Nigeria are seriously diverse," Anikpo declared.
Besides, he observed that the kind of leadership that came after independence further deepened the ethnic differences, as they pursued ethnic agenda rather than national interest.
In addition, he asserted that the 1966 coup reinforced the suspicious feeling that further led to the current challenge the country is facing.
In the words of Anikpo: "whatever we do in this country is being done from the ethnic prism and so its difficult to eliminate it."
As to whether government policies and programmes are not helping to reduce the problem, the sociology expert said over the years such strategy has failed because some parts dominate other side and so many of those programmes and policies are lopsided.
He stressed that even the federal character commission that was established by government to check the problem has over the years failed to enforce equity in the polity.
On the way forward, Prof. Anikpo suggested "constitutional reforms. Even in a federal system we can still amend the constitution to address the problem,"he said.
Also, he recommended a confederate system that should be implemented through the geo- political zones formula.
"There is nothing wrong with confederation system. We should grant the various groups autonomy.
"The way things are going, it is better to temporarily separate and then come back again to seek ways to unite, "Anikpo emphasized.
The university don urged President Buhari to ensure that his policies and programmes are not lopsided but should be fair to all groups in the country.