1.05m Nigerians Prone To Diabetes –Expert
Sogbeba Dokubo
About 1.05 million Nigerians are likely to be diabetic, a non-communicable disease survey carried out recently has revealed.
According to Dr Sonny Chimenye, President of Diabetics Association of Nigeria (DAN) who carried out the survey only about 225,000 are aware of their conditions while 198,000 are currently on treatment.
The president an endocrinologist, who disclosed this to The Tide yesterday said that the above figures are likely to be more as Nigerians below the age of 15 were not included during the survey.
He noted that results were not available for Ogun, Rivers and Akwa Ibom States due to technical and logistics reasons and so were not included in the report.
Chimenye, who described diabetes as a condition primarily defined by the level of hyperglycemia which gives rise to risk of microvascular damage said that it is associated with reduced life expectancy and significant morbidity due to specific diabetes related complications.
In Nigeria, which is the largest country in sub-Sahara Africa,  diabetes is the commonest endocrine-metabolic disorder, similar to the experience in many other parts of the world", he said.
As part of efforts to cure diabetes, Dr Chimenye advised the public to ignore claims by unorthodox health practitioners in Nigeria that they can cure the illness, noting that such claims are "dubious and misleading, unsubstantiated and has led to the death of many Nigerians".
He further stated that early diagnosis, prevention of short-term and long-term morbidities, promotion of self care practices and empowerment of people with diabetes can only improve the quality of life and productivity of people with diabetes in the country.
"Diabetes mellitus has a serious health, social and economic impact and concerted efforts will be needed to manage the projected global explosion in the prevalence of diabetes, particularly in developing countries", he stressed.

Diri's Aide Lauds Community Over Peaceful Elections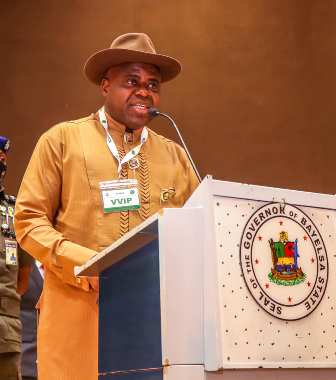 Chief of Staff to Governor Douye Diri of Bayelsa State,Chief Benson Agadaga has commended the people of his home town, Ologoghe community of Ogbia Council Area for ushering in new crop of leadership through peaceful, free and fair elections.
Speaking with The Tide shortly after the community elections in his country home, the Governor's chief of staff noted that the elections became necessary following yearnings of the people.
Agadaga called on those who lost in the elections to support the new leadership, stressing that more than ever before peace and development would transform the community to an enviable status.
The chief of staff who also commended the out-gone CDC led by Mr Ibomane Alafuro described the immediate past chairman as a cool headed and selfless leader, and stated that God would lift him higher in his future endeavour.
"For some years now, Ologoghe have not conducted election into the positions of both the CDC, Youth and Women wings of the peaceful community.
"But the most important thing is that after failed attempts at conducting elections into these positions, today we've been able to do peaceful, free and fair elections.
"Those who lost or weren't re-elected should work with the new leadership.Those who have been so elected too should be ready to continue to serve this community and her people", he said.
He added that the prosperity government of Governor Douye Diri was ready to bring development to bear in all sections of the state, saying no community devoid of peace and unity can grow.
Fielding questions from The Tide, the new CDC chairman, Mr Azibapu Ikeni on behalf of the new leadership said they intended to work harmoniously for the good and socio-cultural development of the community.
Ikeni thanked the voters for reposing confidence in the executives, noting that the outgone leadership has created a conducive atmosphere for the new one to operate without hindrance and promised to partner the council of chiefs and other stakeholders to better the lots of the community.

Group Condemns Renewed Hostilities In Delta Communities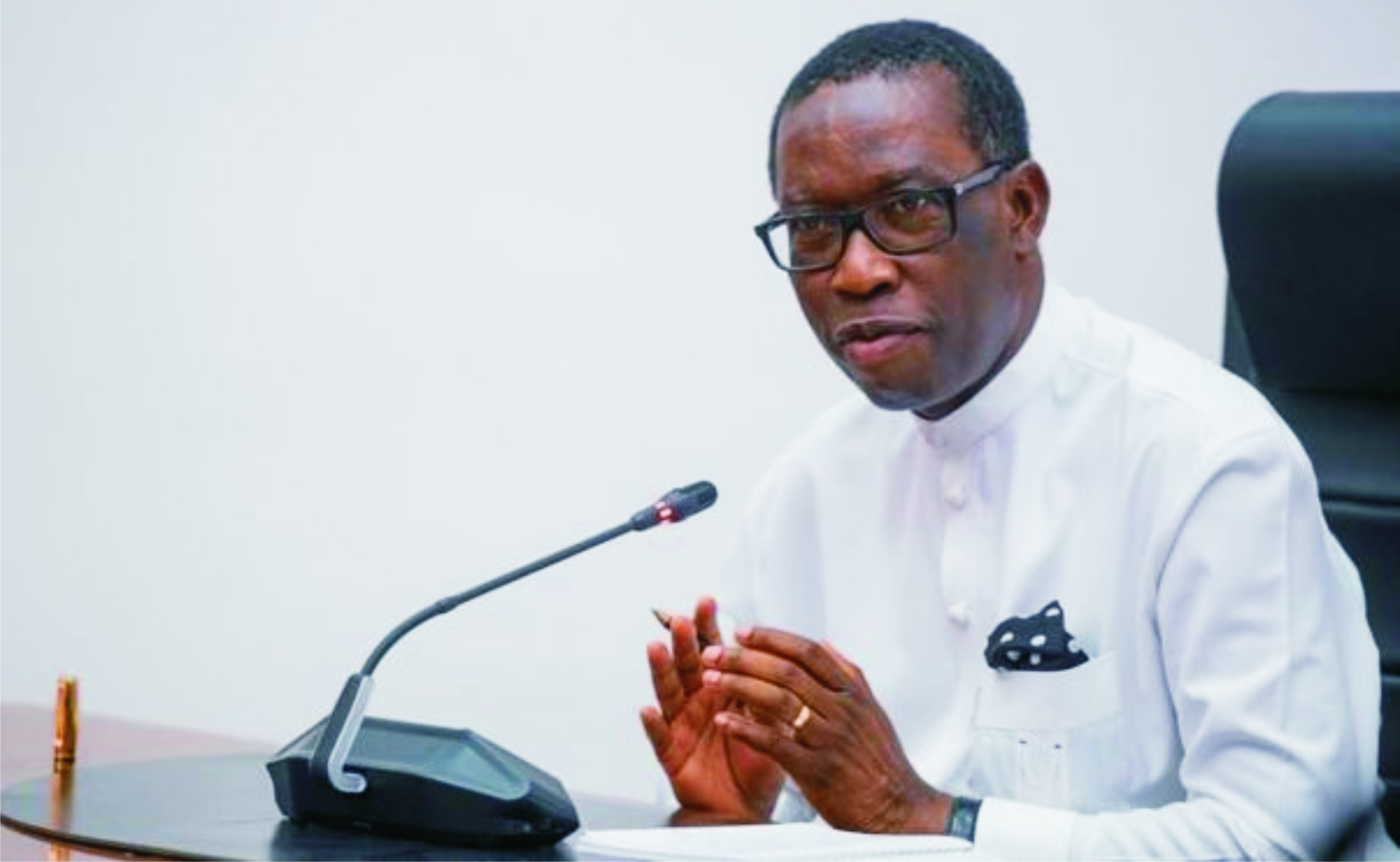 The youth wing of the apex social-cultural body of Isoko Nation, Isoko Development Union (IDU) led by its interim president, Comrade Ede Hyacinth, has condemned the renewed hostility between Igbide and Emede communities in Isoko South Local Government Area as scores of persons are feared dead and properties worth millions of naira destroyed.
Comrade Ede Hyacinth, while speaking to newsmen at the national secretariat of Isoko Development Union in Oleh, appealed to governor of Delta State, Senator Ifeanyi Okowa, to urgently send security agents to restore peace in the warring communities of Igbide and Emede.
He stated that the invasion of Igbide and Emede by unidentified armed youths was condemnable, unacceptable and must be stopped forthwith.
He said, "We were created together by the Almighty God for the purpose of peaceful coexistence and to complement each other in the ways we can".
Ede Hyacinth, maintained that the act of butchering citizens over pieces of land is worthless, and called on the youths in both communities to henceforth desist from being used as soldiers and tools of war in their own land.
While commending the efforts of Isoko Development Union and other stakeholders towards lasting peace in both communities, Hyacinth said, "Isoko is a land of peace and we must continue to remain a shining example to other ethnic nationalities".
He further appealed to the state government to set up committee of inquiry to look into the causes of the recent crisis and find lasting solution to the impasse.
Hyacinth said, 'enough is enough' and called on both communities to embrace peace and live in harmony, emphasising that the crisis is disgusting in this New Year 2021.
The IDU interim youth president noted that the youth wing of Isoko Development Union was for the progress of Isoko land just as various committees were set to monitor projects and work in collaboration with the security agents. He charged members of various committees to strictly commit to changing the narratives of Isoko nation.
He appealed to Governor Okowa to urgently send security agents to clear road blocks mounted by the warring communities along major roads, noting that people passing through the roads face constant harassment every day and night.

C'River Demolishes Houses Of Suspected Kidnappers
The Cross River State Government security outfit "Operation Akpakwu", has demolished four houses at 8-Miles area in Calabar owned by suspected kidnappers arrested by the security outfit.
The team also demolished a brothel close to the popular Flour Mill junction in Calabar for allegedly harbouring criminals and consumers of illicit drugs.
Speaking after the exercise on Monday, Mr Henry Okokon, the State Security Adviser (Southern Senatorial District) to Governor, Ben Ayade, said the exercise was one of the ways of chasing criminals out of the state.
"This demolition exercise is ongoing. The governor has warned that anyone who is involved in any form of criminality, or any landlord who is found harbouring any criminal, should desist from it.
"These houses belong to individuals who have been caught in the act of kidnapping in the state.
"The brothel was also brought down because the management of the facility was also harbouring criminals and drug addicts", he said.