'Law Enforcement, Key To Development'
This is the second of a three-part serial on the epoch encounter between The Tide Editorial Board and the Rivers State Commissioner for Local Government, Chieftaincy and Community Affairs.
So are we to say that the ministry has no power to punish any erring local government Chairmen?
The Ministry has powers that are exercised through the Governor. We recommend to the Governor, I cannot as a commissioner suspend the chairman. There are only two ways you can punish a chairman. If not, anything you do to him, is like water on duck fowl, The only two ways are; suspend or remove him, that is one.
The second is to withhold his monthly allocation. These are the only ways. None of these, I can do without the Governor's approval. When their allocations come from Federation account, the highest they can stay with me is three days. The Governor has given the right. I don't even need to tell the Governor before releasing them to them. Because, he has delegated me as the Chairman of Joint Allocation Committee. So as soon as the money comes, three days is the highest, so, if we are calculating and distributing, highest is three days, we release their money to them.
On no account can I delay it. So if you can't delay the money you cannot deduct from it, you can't punish them except you have approval and that must be on a very strong ground. Since we came, we have not delayed any local government allocation.
Since you can't delay their funds, don't you think 18 months is enough period to assess their performances?
Well, let me now come in there. Actually before a meeting of all Government Functionaries where the Governor set up another Committee to join us, to come out with a kind of a review to look at the assessment again, look at whatever is on ground and advise him again.
Before that, we have been doing our work. I was reading one of your papers where they were mentioning some of the things we said when we went to some local governments. Those visits, were visits to confirm some of the technical reports. We have a technical team headed by Mr. Okari. He is the Director Local Government we have other valuers and engineers from Ministry of Work, who normally join them and we send them round.
They have already gone round. We already have our assessment of these chairmen. What I do is that, those that I did not personally go to, I do a kind of impromptu unscheduled visit and I have this target what I want to see, and I quickly go and see them.
Doing this and informing His Excellency what His Excellency did as if to reconfirm what we have said, because he said by October this year, when he would be two, on the saddle, he would come up with a clear statement.
And of course for him to come out with a clear statement, he wants to be double sure. So I don't think we are late, we have done our work. But what we are doing is kind of reconfirming it. So that even if a local government chairman says, it is political, we can say that, all these people involved cannot be political at the same time.
I'm sure you have looked at the local government law, will you say that you are very satisfied, or would you want amendment?
Well, for one I think the way it is, is ok. let me tell you I don't want because I am a commissioner today, fight for so much powers to be given to the commissioner, punishing chairmen, because I don't know who will become the commissioner tomorrow. The system as it is now, though it may look slow, it may look almost or slightly unwieldy, but you see in a society where there are so many possibilities, its always better for the Justice system grind slowly and steadily than to make it so fast as to allow for someone subjective or some one's whims and caprices to prevail on the system.
What I am saying is that the system whereby like if I want to punish chairmen,  I will recommend to His Excellency he will take action and seek the ratification  of the Assembly, it may look slow, but I think it is better because if I want to say a chairman is bad, I have to be sure of my facts because, one, I have to convince the Governor, two, he will have to convince the Assembly.
The major problem we have is that the electoral system is so weak, throws up the wrong people in some cases. That is why one of the first things His Excellency did when he came in is to see what he can do to make sure the local government elections are free and fair.
That is what I think is necessary or what is needed. He did very well as all of you can testify, he may not have scored a hundred percent you can testify to the fact since, I started involvement in politics, the last local government elections was the freest, where RSIEC can come out against what is perceived to be the will of the majority party and government will not do anything, will allow them.
At least every person knows that in the last local government election, he tried to give RSIEC a free hand, with what he started, if he can build on it by the next election and makes sure that he gets it totally right, I think that will be the first major hurdle we will cross.
The next thing would be strengthening the electoral system to make sure that the right materials are put in there. The next would be to strengthen the regulatory system, for regulating the local government the monitoring apparatus. We have a lot of organs that regulate and monitor the local governments.
We have the Ministry, the House of Assembly; you have the Auditor General of Local government who is supposed to audit their account. You have the Local Government Service Commission, which is a parastatal which disciplines staff, promotes them and so on.
If these agencies are strengthened, and electoral process is good, I don't think what we need is too much amendment of law.
The problem, Nigeria has, I always tell people, is not in most cases amendment of law, it is the enforcement of laws.
We have so many laws. But if you look at the law book, there are some laws that when you read, you will be surprised that these laws are there.
But people violate them with reckless abandon and nobody talks to no body. People can walk on the street for instance, if you feel pressed, you just stop somewhere and you help yourself. There are laws, that's Public Nuisance. But who is punishing that man doing it, nobody.
So our problem is not law, new law, I don't see that as our problems. Our problem is, enforcing the ones we have.
How do we change the orientation of Nigerians so that people will begin to obey law. How do we change the orientation of the man saddled with responsibility of enforcing these laws so that, he would see it, as a duty and perform it. He doesn't need somebody to come and beg him to perform it. These are the things we need. For me, for now, I am not proposing a new law for local government. What I am proposing is, strengthening the institutional frame work for election, regulation and monitoring.
You were once, a Local Government chairman, and In those days, local government chairmen used to go to the mother Ministry, show loyalty, in one way or the other. How do they show loyalty these days?
Well let me tell you something. Sometime when people asked me, as a commissioner of Local Government, what is your greatest achievement, and I tell people that you know because  ours is a system where you don't construct building, people don't see the gigantic structures, that they can touch.
We deal with the final and intangible elements of life. So, I tell people that, what I know in this government, that is the tribute any person should give to the Governor Rt Hon Rotimi Amaechi, when it comes to local government is that we have been able to entrench, financial sanity in Local Government system.
When you see local government chairmen go to pay homage to commissioner, or pay homage to Director, it is because as a commissioner, if you placed some hurdles, in the system, those hurdles will warrant him to always come and pay homage to you. But if you remove those hurdles, he does not need to pay homage to you and what we have done and what the Governor has done and the Ministry is implementing it, is that these hurdles are removed completely. There are some chairmen, these 23 Local Government chairmen now, apart from my visits to them, my regular meetings with them, may be they don't even know my house, I can tell you that, they have not even come to my office; is because there are no hurdles on the way, artificial hurdles. Like the first is, if you can delay their money, I told you, that is some of the most serious things you can do to a chairman. If you can delay his money, he will be coming to beg you, if you can for every reason delay his money, he would come to you. Every time, he wants to be paying homage to you.
But I told you that, His Excellency's system is that, a local government money, you cannot delay it for more than three days as soon as it comes from Federation Account.
The chairman does not need to call him ah, what is happening to my allocations now", because as soon as the time comes it will go into his account.
Two, I cannot and I have never deducted one kobo from any Local government allocation.
Before now, when we were chairmen, there are so many reasons for which a commissioner can deduct money from a local Government Account. For instance, I can decide that, so and so seminar on anti corruption is very important that every Local Government, one, one million, I deduct at source because afterall the money is with me. It used to happen.
You can say, councilors in Local government, in Port Harcourt Local Ggovernment can write a petition that their arrears, statutory or benefits have not been paid, to past councillors, you look at it if it is in the law that they are supposed to be paid, all I will need to do is to invite the treasurer, why have you not paid this.
I approve, I deduct at source, it used to happen. When I was chairman, virtually every month, they were deducting money from our allocation at source to either pay past chairmen, past supervisors, past councillors, and so on and so forth.
But since we commenced, the Governor like I told you, one major thing he has done is entrenching sanity.
If you come to my office now there are a lot of past councillors, writing that they have not paid them, but we don't because it is subject to abuse.
A lot of commissioners and treasurers, infact what we used to agitate then was, that even when they have finished paying them, the people will write another one.
We used to say that a commissioner and the treasurer make their own money from it.
So when you placed those hurdles, the chairman needs to be coming to you to pay homage.
Like I told you, from the word go, our assessment platform involves agencies, other corporate bodies so that even if you are loyal to me, on that day, you cannot be loyal to every body, so the assessment will at least have some level of objectivity so the moment they see that you cannot delay their money, even though I am assessing them, I cannot be too subjective because there are other people who will join me, they don't need to do this personal loyalty thing and that thing has been removed from the system.
Now, what every Local Government get, I think The Tide is one of the papers that published it. Infact we ensure that the day as we finish from the JAC; because there is no deduction in Local Government Account, infact because, they being calling it statutory deductions, I managed to leave that word deduction. I decided to remove that word, because, what we do, is Statutory Distribution. The only thing we do, is, this is the amount of money, the Local Government is getting out of it this is what goes to traditional rulers. This is what goes to Local Government Service Commission; this is what goes to their pension fund.
We published all. The essence of that publication is, no Local Government chairman can tell his people a different story.
Infact we also directed the chairmen that at intervals, hold stakeholders meeting. The people already know how much you received; tell them what you do with it.
When you are holding the stakeholders meeting, inform us so that I can send a representative at least to know that you have done your stakeholders meeting. The other reason is, Federal Authorities giving the money will also see that the total figure they gave to us, is what we have given to the local government and that is one big credit to His Excellency.
Before now, no government has done it, published this figure, for everybody to see this figure, is very sacred figure, because so many things can be done from it.
Don't you think Rivers State is ripe for more Local Governments?
If I am to speak the truth we need more local governments, because the local government system brings development close to the people. You know that, as a law abiding state, creation of local government is actually a process which involves states and Federal Government. And of course you know that, in states, where they have been doing it, you know the problems, we've been having.
Local Governments are creation of the constitution, we have 774 local governments. Their monies come direct every month, as Federation Account Allocation is advising the state, this is your own money, they also advise Local Governments, ABC this is your own money for a government like ours, that believes in absolute Due Process, you see that he will not want to go into that.
That will mean that, the money meant for 23 local governments, you will touch it by splitting and giving part to new local governments you create. So I think we need it. But His Excellency will rather wait for the legal process to throw up that I cannot tell you exactly how many local governments.
I cannot tell you exactly, we may even need more than 23 if the opportunity is there.  I have not done a clear assessment of the need. From my background knowledge of the state and the local government, most of them need new local governments some even need at least two to really bring development very close to the people.
Local governments like Khana, in terms of landmass, and population, even local governments that people think are small.  For instance a local government like Akuku-Toru, is a local government that certainly need another local government, whereas, the population may not be as big as Khana, because of the so much riverine network, therefore some communities are very far away from the headquarters.
For instance for you to go to Kula, from Abonnema, is a day's journey on speed boat.  A lot of chairmen,  if a chairman is not a really serious chairman, he can be in office three years he will not go to Kula one day.  I know when I was chairman I went to Kula, the people were telling me that did I know that there were local government chairmen, that served out their tenure in Abonnema and they did not come to Kula.  It happens so we need a lot but I cannot say with a mathematical accuracy  how many.
To be contd.
Nigeria Info And Finger Pointing Proverb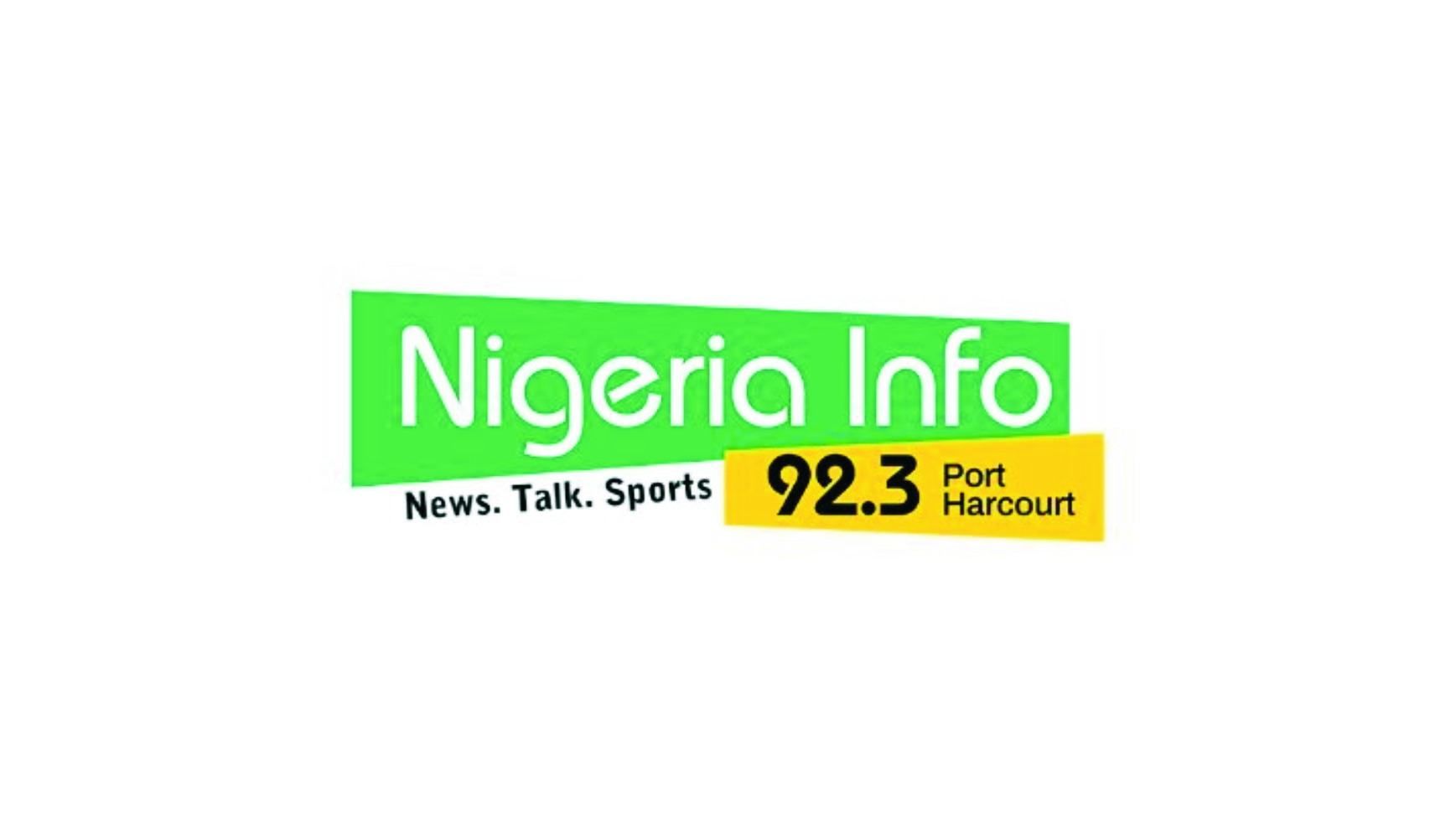 It is said that as you point one finger at a person, the remaining four fingers point at you. In other words, if you must come to equity, then you must come with clean hands.
Today (Monday), a friend drew my attention to one of the programmes of Nigeria Info, Port Harcourt where a duty continuity announcer took time to dress me down. The nature of the job I do entails that I receive personal insults/attacks on a regular basis.
These attacks come from all corners.  But, one cannot shy away from the truth because we are scared of being insulted by duty continuity announcers.  We owe the society this responsibility to effect positive transformation.
In my earlier piece where I questioned the sincerity and professionalism of Nigeria Info, Port Harcourt and her sister station, it wasn't done just for Governor Wike.  I simply used Governor Wike as a standard to measure the weak gate-keeping process of these stations, the anti-Rivers agenda of the ownership structure and the deliberate attempt to mislead Rivers people, using the duty continuity announcers as the attack heads.
I have pointed out clearly cases of deliberate anti-Rivers acts by the Lebanese-owned stations.  These acts cannot be swept under the carpet by throwing stones at Simeon.  What does Nigeria Info Port Harcourt stand to gain by deliberately refusing to canvass for federal projects in Rivers State? What are the benefits to Rivers State if Nigeria Info continues to defend the Federal Government in its inability to promote security in Rivers State? What are the benefits to Rivers State,  if Nigeria Info continues to side with the 6 Division of the Nigerian Army even when their personnel were captured on national television invading the Port Harcourt INEC office in an attempt to disrupt the collation of results and subvert the will of Rivers people?
What are the benefits to Rivers people when Nigeria Info consistently floats phone-in programmes skewed in favour of their sponsors (the APC) with the same callers making similar unverifiable statements daily? The questions are endless.
To hold government to account, a station must be accountable.  What I am simply demanding is accountability.  If Nigeria Info demands good governance, nobody would raise eyebrow. But for them to become politicians, we are duty bound to question the rationality of their partisan mischief.
It is unhelpful to seek the attention of the National Broadcasting Commission because Nigeria Info is pro-APC. Otherwise, the content of Nigeria Info is below the guidelines and specifications of professional broadcasting. It is even below the standard of the Lebanese- owned station in Abuja and Lagos.
Imagine a duty continuity announcer on Nigeria Info declaring that local government councils are non-existent in Rivers State. On what premise did he reach that conclusion? Did he conduct a survey and what was the methodology of the survey?  Such careless declaration on radio is reckless and unprofessional.
The real question that must be answered by the owners of Nigeria Info is: what are the mechanisms on the ground to check the reckless partisanship of her duty continuity announcers? Both Nigeria Info and Wazobia FM in Port Harcourt seem to be stations where duty continuity announcers engage in free-for-all to please their paymasters.  There is never any disciplinary process.  I think the absence of any form of disciplinary platform is deliberate.  It is aimed at ensuring that the overriding anti-Rivers agenda is achieved. It is not coincidental that the duty continuity announcers detailed to drive the APC negative agenda in Nigeria Info are not under any form of supervision.
The Lebanese owners of Nigeria Info and Wazobia FM must, as a matter of urgency and necessity, spell out a code of conduct for their duty continuity announcers, especially in Rivers State where the National Broadcasting Commission has allowed pro-APC media outlets the free space to misinform, mislead and generate anti-Rivers sentiments. As they say, power is nothing without control.
The Lebanese owners must also put in place an official public complaint system for its duty continuity announcers. Sanctions must be attached to cases where duty continuity announcers deliberately misinform the public.  Even on trucks, companies place phone numbers to check the excesses of truck drivers.
On Sunday, Governor Wike called members of the Task Force on Street Trading, Illegal Markets and Motor Parks for a meeting to appraise their operations.  He pointed out where they fell short and urged them to step up or face sanctions.  However, a duty continuity announcer embarked on blatant mischief.  It was as if he read the press statement of the APC.
In Port Harcourt, Nigeria Info is duty bound to retrace its step. It must purge itself of sponsored partisanship.  There is no reason to grandstand.
Nigeria Info Port Harcourt should be truthful and reduce the dose of mischief and manipulation of information it feeds the populace. It should be an advocate for Rivers State.  It should join other well-meaning Rivers people to demand federal projects from the APC Federal Government.  Since 2015, there is nothing from the Nigerian Info as official partner to Rivers people. Yet these guys want to belittle the developmental strides of the pillar of development in Rivers State.
Accountability is a two-way traffic.  As the auditor audits a firm, he must not rape the finances of that firm. Information management is serious business.
It is said that a man breaking groundnuts for a blind man must continue to whistle. The whistleblowing is key to convince the blind that the groundnut breaker is transparent and is not involved in CHOPPING the groundnut.  For Nigeria Info Port Harcourt, the time has come for transparency in its operations.  We can no longer keep quiet and assume that the pro-APC Broadcast is coincidental.  It is more painful because APC HAS FAILED THE PEOPLE OF RIVERS STATE.
Nwakaudu is Special Assistant to the Rivers State Governor on Electronic Media.
Simeon Nwakaudu
When A Radio Station Goes Political …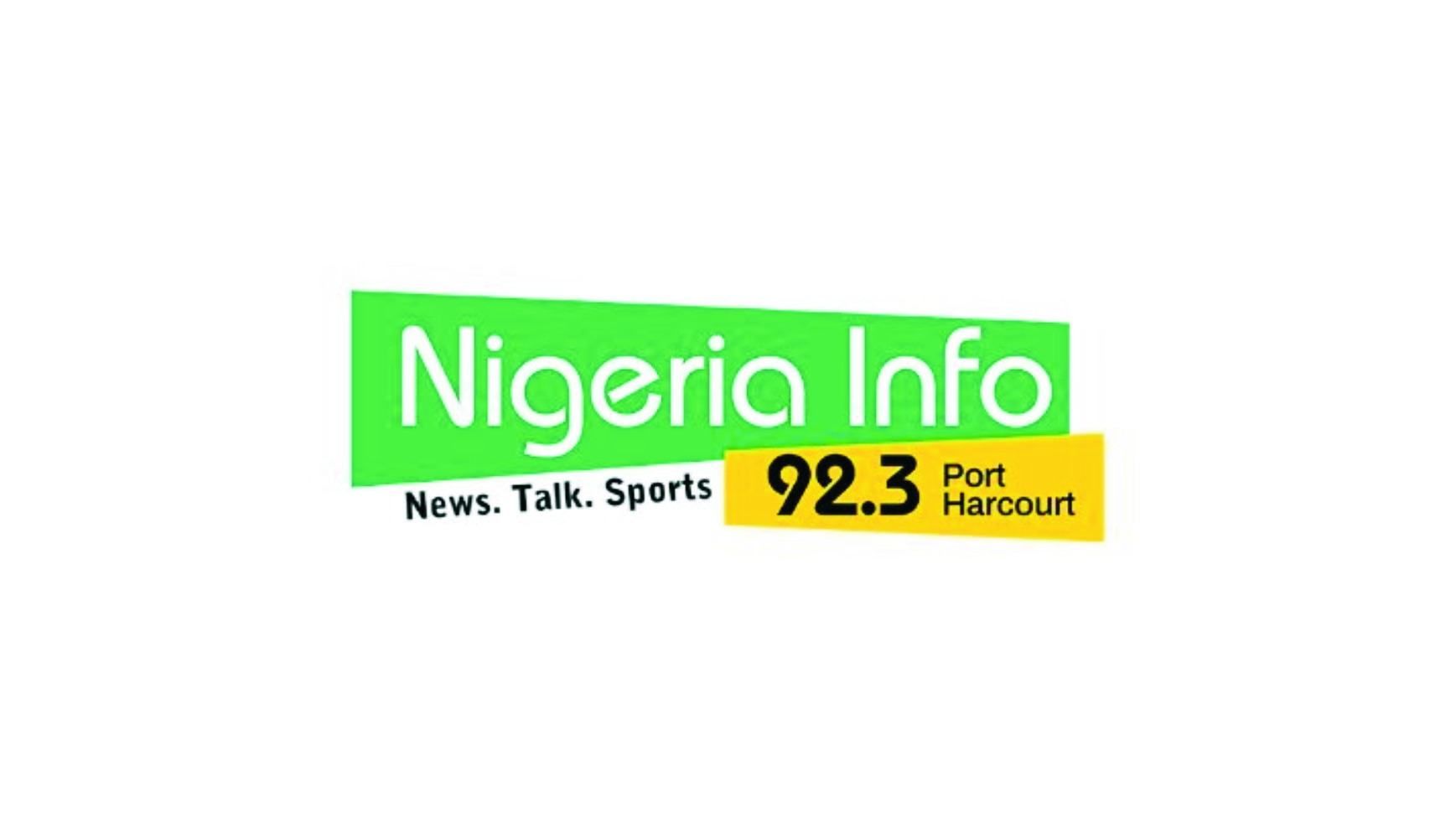 It is true that the media have a responsibility to hold the government to account.  But that responsibility must be discharged with utmost regard for objectivity,  fairness and commitment  to the development of the society.
Therefore, a medium is under strict obligation to work towards the growth and development of the society where it operates.  This is because the sustenance of any medium lies in the serenity  of its host environment.
Nigeria Info Port Harcourt,  a radio station owned by a Lebanese businessman,  has constituted itself into a propaganda tool for anti-Rivers elements.  It is the same story with its sister station,  Wazobia FM Port Harcourt . They broadcast falsehood,  half truths and outright concocted reports to mislead their listeners. This is a recurring and ever-present reality  in Rivers State.  Everyday, these stations assault the listening public with misleading information , aimed at promoting a negative political and  social order.
The falsehood and negative information order of the Nigeria Info and Wazobia FM stations is deliberate, planned and sustained  to cause disaffection.  It is politically  crafted and funded to generate negative opinion about the Rivers State Governor and Rivers State.
The activities of these foreign stations have nothing to do with media practice.  If it was to hold the government accountable,  it wouldn't  be horribly one-sided. This is not the style of practise adopted by Nigeria Info and Wazobia FM in Lagos. Of course, in Lagos, the owners align with the political party in power. It is not the practice of Nigeria Info and Wazobia FM in Abuja. We know who controls the Federal Government.
The official policy is to continually misinform the listening public at every turn. It is not coincidental that all the duty continuity announcers of the two stations are hostile to the state and its government.  Using the phone-in programme format, the stations deliberately broadcast wrong and unverified information.  There is virtually  no respect for the ethics of broadcasting, as long as the goal of destroying the governance process is targeted.
The stations are still  in a vicious  campaign mode. Canvassing  for the immediate-past administration and its officials.  In some instances,  one would think Nigeria Info and Wazobia FM are fielding candidates for a yet-to-be-determined election.
I am compelled to write this piece after I listened to a paid feature broadcast by the said organization attacking the federal  lawmakers from Rivers State who protested the neglect of East-West Road and Aleto Bridge by the Federal Government.  It was rather disheartening that these radio stations  placed their political and financial interests above that of the environment where they operate. The commercial fee for the sponsored broadcast opposing the completion of the East-West Road has been aired and money banked, but the entire State plus the Niger Delta region continue to suffer.
Just a few weeks ago, the Federal Government awarded different road contracts amounting to over N180 billion. Rivers State and majority of the South-South States were excluded.  These Lebanese stations saw nothing wrong with the development. Rather, they focused on their goal, which is to always defend the APC  and its failed Federal Government.
These radio stations are unperturbed by the deliberate and frustrating marginalisation of Rivers State by the APC.  They play the ostrich,  pretending  that they enjoy the fruits of this ugly marginalisation.  They air their politically-motivated programmes with a seeming declaration: "We told you so".
Whenever Rivers State is short-changed,  there is a clear spirit of celebration  at Nigeria Info and Wazobia FM,  Port  Harcourt.
For these stations, there is nothing like responsibility to the community,  outside consistent negative media hypes.
The manner security infractions are reported on Nigeria Info and Wazobia FM,  Port Harcourt connotes that nobody lives in Rivers  State.  Yet they ply their trade here. Security reports are broadcast in very unprofessional manner to belittle the efforts of the security agencies and the supporting state government.  No attempt is made to indicate that the Rivers State Government can only support,  fund and encourage the security agencies when there are infractions. They deliberately  forget that the entire country is having major security issues and Rivers State is one of the few states where the State Government and the security agencies have worked hard to tackle emerging challenges.
When the Nigerian Army was used by the APC to frustrate the take-off of the Rivers State Neighbourhood Safety Corps Agency, it was Nigeria Info,  Port Harcourt that justified the anti-Rivers action.  Continuity announcers took to the airwaves with pre-arranged phone-in programmes to defend an illegal action that negatively affected Rivers security.
The issue of the delivery of projects in different sectors is one area that these Lebanese stations have worked quite hard to misinform people. Hiding under contrived phone-in programmes, duty continuity announcers of the two stations throw up highly incorrect information and insult the Rivers State Government.  The phone-in programmes are cooked to allow same APC supporters to air disparaging and false allegations daily.
If by any stroke of luck, a pro-PDP caller comes on air, he/she is hounded by the desperate duty continuity announcers.  There are times when they even insult such callers or bang the phone on them.
At the rate which Nigeria Info and Wazobia FM propagate their anti-Rivers agenda, one would expect them to field candidates in any forthcoming elections.  No credible medium de-markets where it operates and makes money. Irrespective of the ownership structure,  no station should constitute itself into an opposition political party.
It is surprising and a total lack of judgement of facts for Nigeria Info and Wazobia FM not to have realised that Governor Nyesom Ezenwo Wike and Rivers people are into a positive developmental alliance.  This alliance is beyond the evil machinations of mischief makers.  Irrespective of the plot or deadly propaganda,  Rivers people will never be misled.
In case these Lebanese propaganda merchants have forgotten, the Nigerian Army and NTA teamed up a few days to the 2019 General Elections to unleash the worst propaganda onslaught against Governor Wike and the PDP.  This ungodly assault, funded by the APC,  failed woefully before the watchful eyes of all Nigerians.  Right inside the fortified compound of the 6 Division of the Nigerian Army,  the plot of the Army/NTA/APC was resisted by those abducted by the Nigerian Army.
Perhaps the Lebanese propaganda merchants have forgotten how the AAC/APC/ARMY alliance failed, despite the top level coordination and execution during the elections.
I am surprised that there is no institutional check within the Nigeria Info and Wazobia FM in Port Harcourt.  I am shocked that the Lebanese owners have not found it expedient to change the anti-Rivers agenda.  It has not worked and it will never work.
Nigeria Info and Wazobia FM, Port Harcourt should honourably leave the political arena and resume their place in the media space.  This continued assault on the sensibility of Rivers people is unfortunate; very regrettable.
We understand their affinity to the APC, but they should, at least, pretend by masking their bias.
Nwakaudu is Special Assistant to the Rivers State Governor on Electronic Media.
Simeon Nwakaudu
100 Days In Office: Wike Remains Nigeria's Best Performing Governor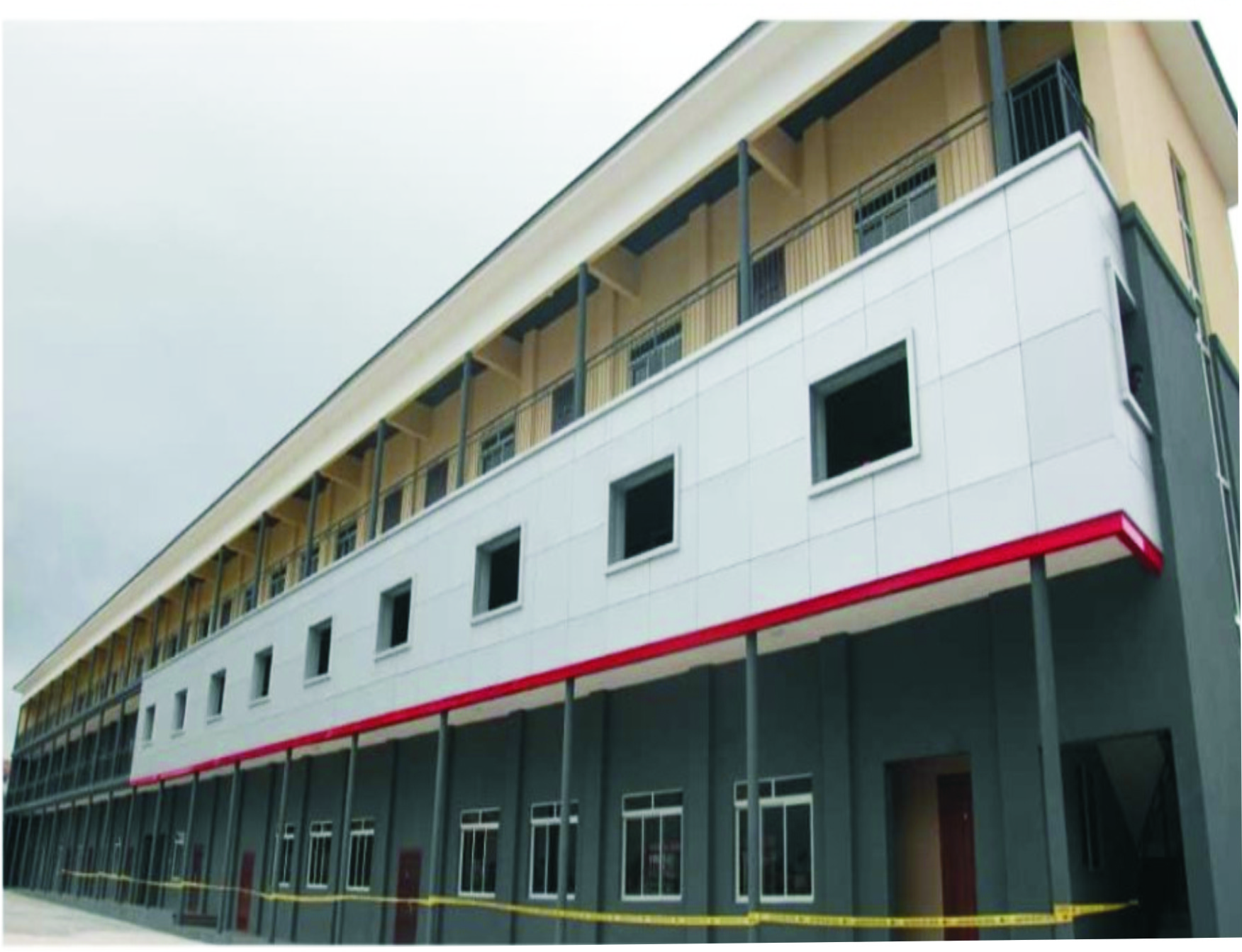 After the first 100 days of his well deserved second term, Rivers State Governor, Nyesom Ezenwo Wike has lived up to the expectations of the people of the State. By far, he remains the best performing Governor in Nigeria. This is a position he intends to maintain till the expiration of his second mandate.
Right from the beginning of his second term, Governor Wike set out with an agenda to maintain the good works of his administration. All through the key sectors, the Rivers State Governor continued to deliver the very best for Rivers people.
Taking his oath for a second term, Governor Wike outlined the key areas that his government would concentrate on to improve the living standard of the people. On his inauguration day, Governor Wike assured Rivers people that he will tackle security, environmental sanitation, job creation, further infrastructural development, quality education for the people, improve healthcare, develop agriculture and economic development.
Since May 29, 2019, Governor Wike has kept his promise to the people of Rivers State. He has continued with infrastructural development, enhanced the state's security architecture, developed a framework for environmental sanitation and set the framework for general economic development.
His commitment to the rapid growth of Rivers State is growing by the day. The results of his administration's investments are visible, even to the most critical opponents.
There are pointers that Governor Wike will continue to wax stronger in governance as he progresses in his second term. He has launched key programmes in the education, health and security sectors of the economy.
EDUCATION
One of the key achievements in the first one hundred days of Governor Wike's second term is the abolishment of all forms of fees and levies in primary and secondary schools.
The Governor explained that his administration abolished all forms of fees to encourage less privileged parents to send their children to school.
By 2020, the Rivers State Government will commence the payment of fees for the Unified Tertiary Matriculation Examination (UTME) of Joint Admission Matriculation Board (JAMB) forms for all indigenes and non-indigenes in the state.
To improve the quality of education in the state, Governor Wike established the Committee for Accreditation and Approval of Private Schools. This committee has led to private schools improving the standard of their staff and facilities.
For public schools, Governor Wike has continued to develop quality facilities in the Basic, Senior Secondary and the Tertiary Education levels. Some of the projects executed across the education sector would be inaugurated as part of the governor's first 100days.
HEALTH
The Health sector has received a major boost in Governor Wike's First 100days in his second term . The administration has commenced the process of equipping recently completed Zonal Hospitals to take quality tertiary healthcare closer to the people.
The Zonal Hospital, Degema and Zonal Hospital, Bori, have been completed and the equipping process is ongoing. The final construction works at the Mother and Child Hospital are ongoing. The equipment of the Hospital are on ground for installation.
Governor Wike abolished the payment of user-fees for persons living with HIV/AIDS to ensure that more persons access treatment at state-owned health facilities. Governor Wike said that the state government will take over the payment of the user-fees to encourage more Rivers people to seek treatment for HIV/AIDS.
In the last 100days, the Rivers State Government has enterred into a partnership with the United States Centre for Disease Control to fight the spread of HIV/AIDS.
Rivers State Governor, Nyesom Ezenwo Wike commended the United States Government for working with the State Government to reduce the prevalence of HIV/AIDS in the State.
Under this partnership, the U.S. President's Emergency Plan for AIDS Relief (PEPFAR) administered by the U.S. Center for Disease Control (CDC), U.S. Department of Defense, and U.S. Agency for International Development (USAID) is implementing an Anti-Retroviral Treatment (ART) surge program in Rivers state to identify and provide treatment to approximately 180,000 PLHIV who have not previously received such.
Governor Wike has approved the commencement of public ambulance service by the State Ministry of Health. The Ambulances would be parked at strategic locations in major towns for the purpose of responding to distress calls. The phone numbers of the ambulance service have been circulated.
ECONOMIC DEVELOPMENT
In the course of the first 100 days in office, Governor Wike has executed two key projects that will enhance the economic development of Rivers State.
The Fruit Garden Market and the Rumuwoji (Mile One) Market in the heart of Port Harcourt, are two projects that will help in empowering traders, promote safety and environmental sanitation. The Markets are set for business after Commissioning and the traders are happy.
PROMOTION OF SECURITY
Across the country, insecurity has become the order of the day. This further heightened by the failure of the Federal Government to properly fund the Federal Security agencies.
To promote security of lives and property in the state, Governor Wike launched a new security architecture, codenamed Operation Sting. This is a modern security outfit with the relevant technology, funding and logistics to tackle insecurity.
The State Government donated 116 Patrol Vans fitted with communication equipment to Operation Sting. The Administration also donated 8 armoured fitted gunboats, to tighten coastal security and protect the state's waterways from the activities of criminals; 2 Armoured Personnel Carriers for Police swift response actions; 450 hand-held mobile radios to enhance communication.
TASK FORCE ON STREET TRADING, ILLEGAL MARKETS AND MOTOR PARKS
In a bid to sanitise the streets and return Port Harcourt to its Garden City status, Governor Wike inaugurated the State Government's Task Force on Street Trading, Illegal Markets and Motor Parks.
Inaugurating the Task Force   at the Government House Port Harcourt, Governor Wike said that the Task Force is a product of law, following his assent of the Rivers State Street Trading, Illegal Markets & Motor Parks (Prohibition) Bill No. 8 of 2019 .
The operatives of the Task Force were profiled by the Department of State Services and the Police.
The Task Force has started work. The results of their work have gladdened the hearts of Rivers people, with Port Harcourt and Obio/Akpor Local Government Areas regaining their beauty. The streets are wearing a new look with sanity and security .
Closely linked to this achievement is the improvement of environmental sanitation in the state capital.
COMMISSIONING OF PROJECTS
As part of the 100days in office, Governor Wike will inaugurate some completed projects in different parts of the state. These projects emphasise the importance of accountability and service to the people.
The projects lined up for inauguration include: Bonny Street, AdakaBoro/Elliot Henry Streets, Community Secondary School, Ubima Birabi Street , Rumukwurusi Elelenwo – Akpajo road and Sea bed Model School.
Others are: Rumuwoji Market, –   Government Craft Centre, Civil Servants Quarters, Real Madrid Academy; SUG Secretariat RSU , Fruit Garden Market , Rivers State NLC Labour Secretariat and Shell Location Road, Rumuepirikom.
MORE PROJECTS CLOSE TO INAUGURATION
After the first 100days of the second term, the Wike Administration will roll out another set of major projects undergoing finishing touches. These projects include the Mother and Child Hospital, the Government Secondary School, Abua, the Zonal Hospitals in Bori, Degema and Ahoada, Judges Quarters among others.
STILL RECREATING RIVERS STATE
The first 100days of Governor Wike's second term has shown that the administration is still recreating the state. He is still in the business of building a new Rivers State.
The Governor is carefully applying scarce resources to ensure Rivers State gets value for money. It is obvious that the State is on the right path to the consolidation of development. Truly, Rivers people were right to insist of the re-election of Governor Wike.
YOUTH DEVELOPMENT: NIGERIAN AMBA-SSADOR TO SPAIN APPLAUDS GOVERNOR WIKE
The Nigerian Ambassador to Spain, Susan Aderonke Folarin has commended the Rivers State Governor Nyesom Wike for his love for children.
She also applauded the governor for investing in the development of youths and also ensuring that the talents abound them do not go to waste.
Ambassador Folarin gave the commendation when she played host to the players of Banham Model School Port Harcourt who have been sponsored by the Rivers State Government on a two-week training programme to the prestigious Real Madrid Academy, Spain.
She urged the boys to be good Ambassadors of Nigeria wherever the future takes them.
Ambassador Folarin did not forget to applaud the efforts of their sponsor and Governor of Rivers State, Nyesom Wike.
While thanking God for the privileges they've enjoyed, the boys also did not forget to thank the Rivers State Government for investing in them.
With their visit finally over, the boys then proceeded then headed back to the Real Maddrid Academy to continue with their training programme.
WE ARE DEVEL-OPING PORT HARCOURT PLEASURE PARK INTO A WORLD TOURIST ATTRACTION SAYS GOVERNOR WIKE
Rivers State Governor, Nyesom Ezenwo Wike has declared that his administration is developing the Port Harcourt Pleasure Park into a major global tourist attraction.
Addressing journalists on Friday after inspecting the Port Harcourt Pleasure Park Cinema completed by his administration, Governor Wike said that key facilities are being developed to improve the quality of experience at the Park.
He described the new Cinema Constructed within the Park as a five star facility that raises the standard of entertainment available to people in the Niger Delta.
"We have just completed a five-star cinema within the Port Harcourt Pleasure Park. This cinema is about the best in the country.
"It will offer first class entertainment to the people of the region and beyond. Instead of going to Dubai for relaxation and tourism, you come over to Port Harcourt to enjoy the pleasure of this Park ", he said.
Governor Wike said that the Rivers State Government will continue to develop new facilities that will complement existing structures within the Port Harcourt Pleasure Park.
The Governor said that the new Cinema would be thrown open to the Public after the Commissioning programme on September 11, 2019.
He said that his administration is determined to ensure that the beauty of Port Harcourt is restored and Port Harcourt made a major tourism destination in the country.
Governor Wike expressed happiness that sanity is returning to the streets of Port Harcourt, with the Task Force on Street Trading, Illegal markets and motor Parks doing a splendid job.
Governor Wike also inspected ongoing projects in GRA and other parts of Port Harcourt and Obio/Akpor Local Government Areas.
He said that the administration will roll out several projects to mark the first one hundred days of his second term.
Nwakaudu is Special Assistant to Rivers State Governor on Electronic Media.