Typhoon Morakot: Taiwan Sends 4000 On Rescue Mission
The military deployed more 4000 troops yesterday to rescue and deliver supplies to survivors from remote Taiwanese villages devastated by last weekend's typhoon, but many criticized the government's response as insufficient and too slow.
Villagers told officials who visited the worst-hit areas this week that more of their relatives could have been saved if they had moved sooner and faster.
The government said its operations have been hampered because many areas of the country were cut off when roads and bridges collapsed, though Interior Minister Liao Liao-yi said troops on foot had reached several villages Wednesday.
Until then, rescuers had relied solely on helicopters to reach the worst-hit areas, and on Thursday authorities requested larger choppers from foreign governments capable of carrying earth-moving equipment and shelters.
Some 14,000 villagers have been rescued — including 600 on Thursday — since Typhoon Morakot dumped more than 80 inches (2 meters) of rain past weekend, the island's disaster relief center said. The storm unleashed the worst floods the island has seen in 50 years.
Another 2,000 villagers — who escaped those floods and were sheltering either in open fields or on higher ground — were still waiting to be ferried to shelters, it said. Several hundred more — no one is sure how many — remain unaccounted for and are feared lost in the mudslides.
The official death toll in Taiwan stands at 108, with 61 listed as missing. The storm also killed 22 people in the Philippines and eight in China.
The military sent 4,000 new troops on Thursday to join another 16,000 soldiers already working to save thousands of survivors stranded in several villages in the island's south, the Defense Ministry said.
Relief officials on Thursday asked foreign governments to provide giant choppers that could carry cranes, prefabricated houses and sterilizers. Lawmakers said only the U.S. and Russia made those helicopters.
Taiwan has already received offers of financial assistance from the United States, Japan, Singapore and China.
In the southern Taiwan township of Toayuan, 500 villagers were told to run to higher ground about 30 minutes before a lake created by floodwaters and landslides burst its banks, an official said, adding that two nearby lakes were expected to burst soon.
"There would be a massive amount of water flowing down the Laonung River, and we have alerted villagers around to flee," relief official Hsu Chin-biao said.
In the southern town of Liukuei, scores of private relief vehicles were held up along a narrow, muddy mountain road, waiting for permission to move toward the center of the heavy flooding that devastated a series of isolated villages.
Relief efforts by a number of Buddhist organizations complement the military's work to pluck hundreds of villagers from the affected area.
But villagers complained to President Ma Ying-jeou and other leaders that the rescue operation was too slow.
"Why does the government say only useless things?" a woman anxious to learn the fate of relatives trapped in Kaochung village in the south asked. With tears filling her eyes, she told TV reporters: "I've been waiting for several days, yet there has not been anyone going to rescue my family."
The mass circulation Apple Daily said Ma "failed to order the military to commit itself to relief efforts right away, and that made him an incompetent commander in chief."
News reports said many villagers used their bare hands in the days after the mudslides to try to dig down to their buried homes in futile efforts to save their relatives.
Others sought to send messages for help.
On Wednesday, a wooden sign was seen being erected near a collapsed bridge in Hsinfa village in Kaohsiung saying "32 Buried SOS." Rescuers rushed to the scene and tossed ropes over the river to pull several survivors to safety, according to news reports.
Nigeria's Revenue-To-GDP Ratio Lowest, Private Sector Choking – World Bank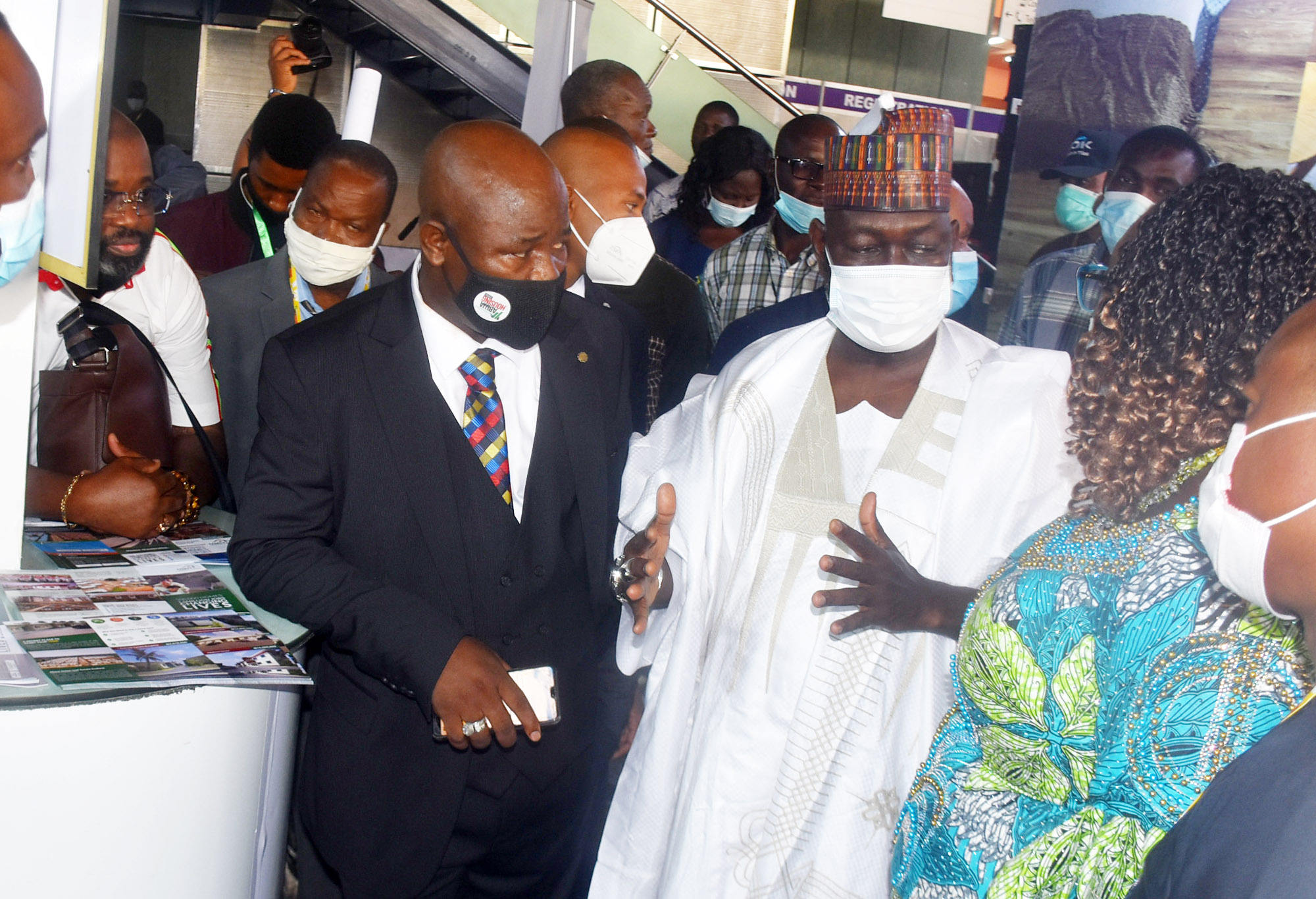 Nigeria's revenue-to-Gross Domestic Product ratio, which fell to between five and six per cent last year, is the lowest in the world, the World Bank said on Monday.
The Country Director for Nigeria, World Bank, Dr Shubham Chaudhuri, said this during a panel session at a virtual public sector seminar with the theme 'Nigeria in challenging times: imperatives for a cohesive national development agenda' organised by the Lagos Business School.
Chaudhuri, who stressed the need for private investment for the country to realise its potential, said the private sector in the country 'is struggling to breathe'.
"In Nigeria, I think the basic economic agenda is about diversification away from oil because oil has really been like resource curse for Nigeria on multiple dimensions," he said.
He noted the aspiration of the President, Major General Muhammadu Buhari (retd.), to lift 100 million Nigerians out of poverty by the end of the decade.
He said, "Nigeria is a country with tremendous potential. If you look at the synopsis for this panel, it suggests that Nigeria is at a critical juncture – almost at the moment of crisis.
"Despite all of that, Nigeria is still the largest economy in Africa. So, just think about the potential that Nigeria has because of its natural resources, but more than that, because of its dynamism and all of its population. Nigerians are more entrepreneurial by nature.
"No country has become prosperous and realised its potential, eliminated poverty without doing two simple things: investing in its people, and unleashing the power of the private sector in creating jobs by investing and growing business. And then, of course, the basic function of the state is to provide security and law and order."
According to Chaudhuri, to invest in people entails basic services, basic education, primary healthcare and nutrition, among others.
He said, "On this, Nigeria at the moment ranks sixth from the bottom in terms of the human capital index that we produce every year.
"So, obviously, there is a huge agenda in terms of investing in human capital. Nigeria spends more on PMS (premium motor spirit) subsidy than it does on primary healthcare in a year, and we know who the PMS subsidy is benefitting."
He indicated that despite the country's huge potential to attract private capital, the non-oil part of the economy 'is not growing that robustly and certainly not generating revenues that the government needs'.
Chaudhuri said, "So, we see as priorities investments in human capital. But for that, one needs revenues. And there again, Nigeria unfortunately has the distinction of having about the lowest revenue-to-GDP ratio in the world.
 "The standard rule of thumb is that for government to provide the basic services and law and order, it needs between 15 to 20 per cent of GDP as being revenue, and this will be both at the federal and state levels combined.
"In Nigeria, it was eight per cent in 2019. In 2020, in the middle of the Covid-19 crisis and with the fall in oil prices, that went down to about between five and six per cent.
"So, domestic revenue mobilisation is huge. And then the third is enabling the space for private investment. You have to fix the power problem. Power is like the oxygen of an economy. In Nigeria, the private sector is struggling to breathe."
CBN Stops Sale Of Forex To BDCs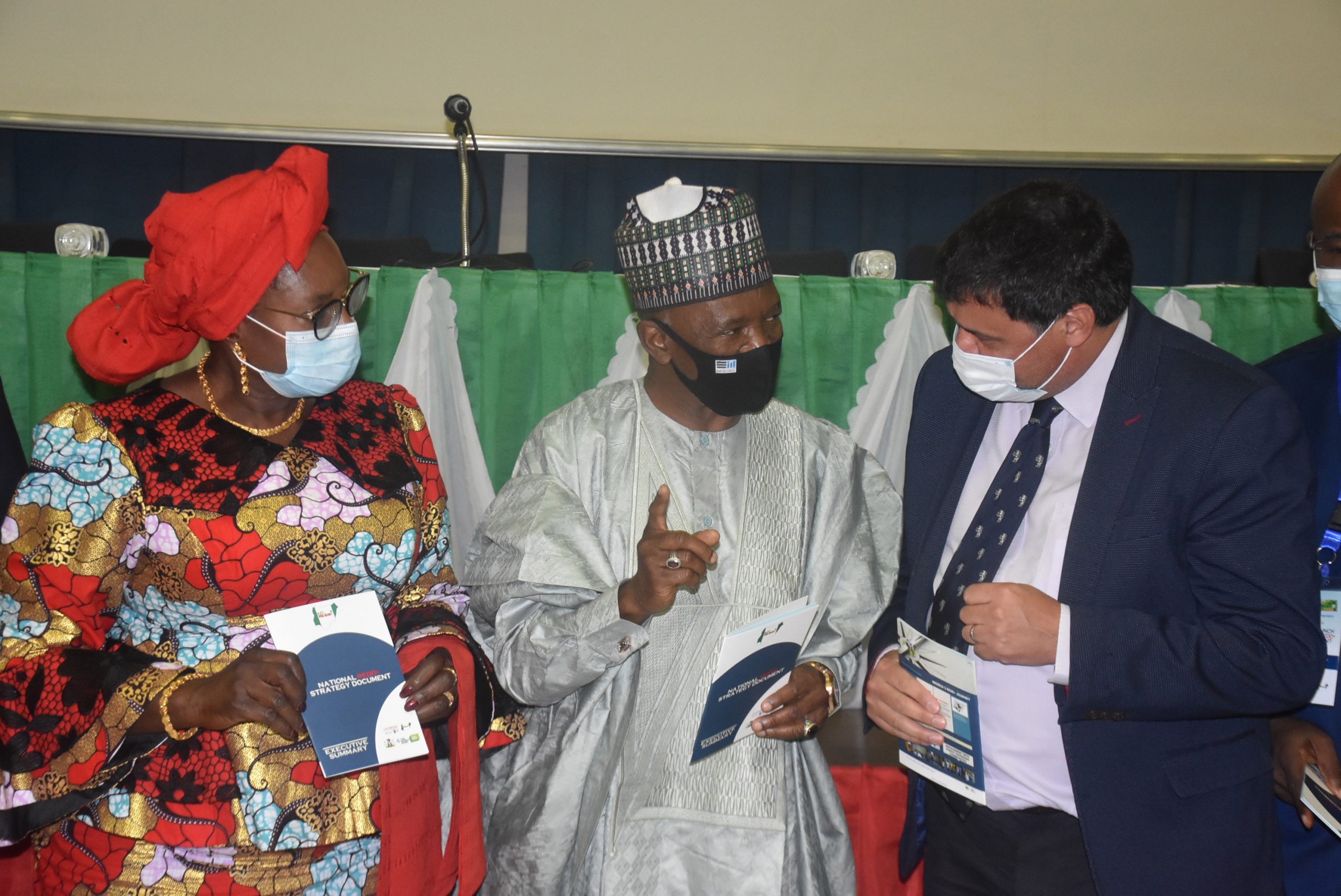 The Central Bank of Nigeria (CBN) as announced immediate discontinuation of sale of Foreign Exchange (forex) to Bureau de Change (BDC) operators in the country.
Mr Godwin Emefiele, the CBN Governor , made this announcement yesterday, while presenting a communique from the apex bank's Monetary Policy Committee (MPC) meeting in Abuja.
Emefiele said that the decision was informed by the unwholesome business practices of the BDCs, which he said had continued to put enormous pressure on the Naira.
He  said ,  henceforth,  the apex bank would sell forex to deserving Nigerians through the commercial banks.
" The BDCs were regulated to sell a maximum of 5000  dollars per day,  but CBN observed that they have since been flouting that regulation and selling millions of dollars per day.
"The CBN also observed that the BDCs aid illicit financial flows and other financial  crimes.  The bank has thus, decided to discontinue the sale of forex to the BDCs with immediate effect.
"We shall, henceforth,  channel all forex allocation through the commercial banks," he said.
He urged the commercial banks to ensure that every deserving customer got their forex demand,  adding that any bank found circumventing  the new system would be sanctioned.
"Once a customer presents all required documentation to purchase forex, the commercial banks should ensure they get the forex.
"Any customer that is denied should contact the CBN on 0700385526 or through the email- cbd@cbn.gov.ng " he said.
The Tide source reports that stakeholders have been calling on the CBN and its MPC to take urgent steps to halt unending depreciation of the Naira.
Recently,  a past President of the Chartered Institute of Bankers of Nigeria (CIBN),  Mr Okechukwu Unegbu,  urged the MPC to focus on policy decisions that would curb rising inflation and stabilise the Naira.
RSG To Privatise Songhai, Fish Farms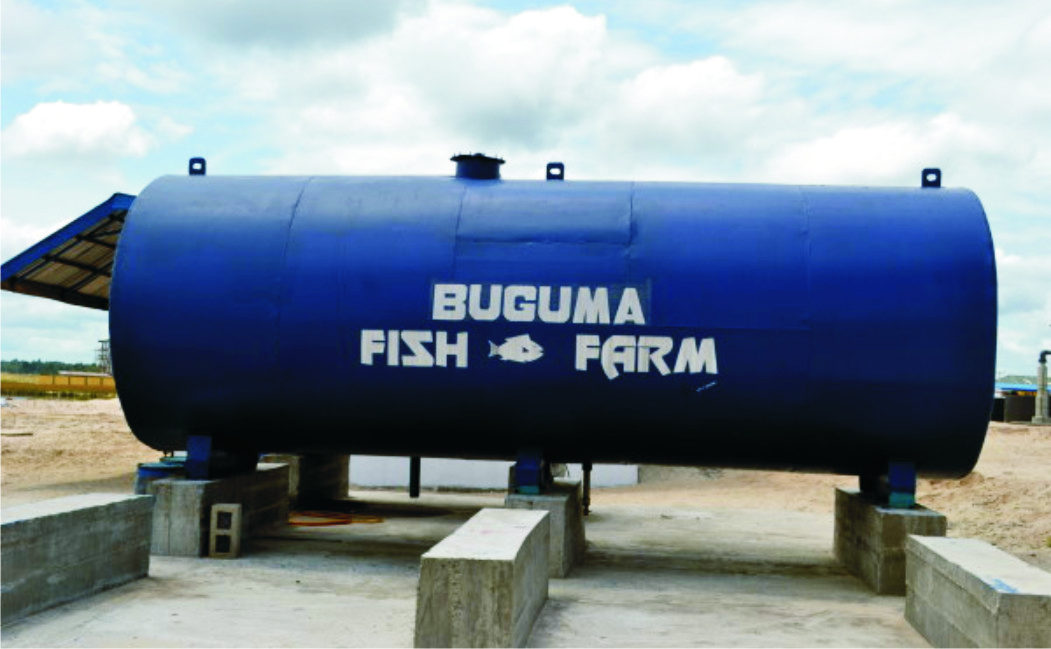 There are strong indications that the Rivers State Government has concluded plans to privatise the moribund Songhai Farm in Tai and Fish Farm in Buguma.
The State Chairman of the Peoples Democratic Party (PDP), Amb. Desmond Akawor, gave this indication while appearing in a phone-in radio programme organised by Silverbird Communications in Port Harcourt at the weekend.
He explained that the previous administration in the state failed to put in place a sustainability programme for these farms, hence they went moribund.
In order to reverse the situation, he said that the present administration was now contemplating a rehabilitation scheme to be driven by a privatisation policy to enable those investments come on stream.
He said the scheme had reached an advanced stage and is to executed by the State Ministry of Agriculture.
On the issue of job creation, Akawor said the administration of Chief Nyesom Wike was using the various construction projects around the state to empower the youths.
He explained that the government had floated a special scholarship scheme in Law and Medical Sciences to create opportunities for young people in various professions.
He called on the opposition to desist from de-marketing the state through propaganda as it's capable of scaring investors away from the state.
Akawor insisted that the Wike led administration has provided an enabling environment for businesses to thrive through infrastructure and improved security.
By: Kevin Nengia