UN Sanctions N' Korea Over Nuclear Weapons
Faced with a fresh refusal by North Korea to give up its nuclear weapons programme, United States Secretary of State Hillary Rodham Clinton said the communist regime has "no friends left" to shield it from United Nations penalties.
"North Korea's continued pursuit of its nuclear ambitions is sure to elevate tensions on the Korean peninsula and could provoke an arms race in the region," Clinton told a news conference after conferring with officials from 26 other countries and organisations. She cited near unanimity on fully enforcing the latest U.N. sanctions against North Korea for its repeated nuclear and missile tests.
Clinton said the U.S. will continue to insist that North Korea return to the bargaining table and verifiably dismantle its nuclear programme. At the same time, she held out the prospect of restoring U.S. diplomatic ties to North Korea and other incentives — actions the Obama administration would be willing to consider only if the North Koreans take irreversible steps to denuclearize.
Just before she spoke, a North Korean official declared that six-party talks on denuclearising North Korea was over. And the North Korean Foreign Ministry ridiculed Clinton, saying in a statement that she has "made a spate of vulgar remarks" that "suggest that she is by no means intelligent."
Before departing for Washington after a weeklong trip to India and Thailand, Clinton offered a somewhat more optimistic message about another trouble spot on the U.S. foreign policy agenda: Myanmar, the military-run southeast Asian nation also known as Burma.
"There is a positive direction that we see with Burma," she said. She praised Myanmar's government for committing to enforce the U.N. sanctions against North Korea, calling it important in light of Myanmar's suspected secret military links to North Korea.
And she suggested Myanmar may have played a role this month in persuading a North Korean cargo ship suspected of carrying weaponry in violation of the sanctions to return home instead of continuing to its destination, which U.S. officials said was probably Myanmar.
Clinton also called on Myanmar to unconditionally release democracy leader Aung San Suu Kyi, who is accused of violating the terms of her house arrest.
On North Korea, Clinton stressed a point she has made repeatedly — that a fully nuclear North Korea might compel other countries in Asia to follow suit. She mentioned no names, but Japan and South Korea are thought to be among those that might go nuclear under circumstances in which they felt threatened by the North and less than fully confident of protection under a U.S. nuclear umbrella.
Clinton also said, "I wanted to make very clear that the United States does not seek any kind of offensive action against North Korea." She said a North Korean delegate at Thursday's meeting complained of being subjected to U.S. nuclear threats, but she said this showed a disconnect with reality, given that U.S. nuclear weapons were removed from South Korea nearly 20 years ago.
She said the world — including China, which has been North Korea's most loyal supporter — has made it clear to Pyongyang that it has "no place to go."
"They have no friends left that will protect them from the international community's efforts to move toward denuclearization," she said.
Just moments before she spoke at this southern Thai seaside resort, a spokesman for the North Korean delegation at the Phuket conference said his government will not return to six-party talks with the U.S., Japan, South Korea, China and Russia, citing the "deep-rooted anti-North Korean policy" of the United States.
"The six-party talks are over," Ri Hung Sik said.
The Phuket forum, known as the Asian Regional Forum and drawing senior officials from 27 nations, is one of the rare instances of U.S. and North Korean diplomats appearing together, although U.S. officials said there was no substantive contact. Clinton told the news conference she was disappointed in what she heard from the North Korean delegate who addressed the conference.
"The question is: Where do we go from here?" she asked.
Her reply, essentially, was that the U.S. and its negotiating partners will not back down from their insistence that North Korea not only resume negotiations but scrap its nuclear program in a verifiable way and return to the Nuclear Non-Proliferation Treaty. And she said the U.N. sanctions will be applied as strictly and fully as possible.
"The bottom line is this: If North Korea intends to engage in international commerce its vessels must conform to terms" of the U.N. sanctions, "or find no port," she said.
Clinton said the Obama administration would soon send Philip Goldberg, its coordinator for implementing the U.N. sanctions that were approved by the Security Council in June, back to Asia for a new round of consultations on enforcement.
And, in what she called an illustration of U.S. concern about the welfare of North Korea's people, Clinton said the administration intends to appoint a special envoy to focus on North Korean human rights.
North Korea's Foreign Ministry, still smarting from an earlier Clinton comment likening the regime to "small children" demanding attention, released a statement Thursday saying: "We cannot but regard Mrs. Clinton as a funny lady as she likes to utter such rhetoric, unaware of the elementary etiquette in the international community. Sometimes she looks like a primary schoolgirl and sometimes a pensioner going shopping."
Declare Buhari's Seat Vacant, Owuru Urges Court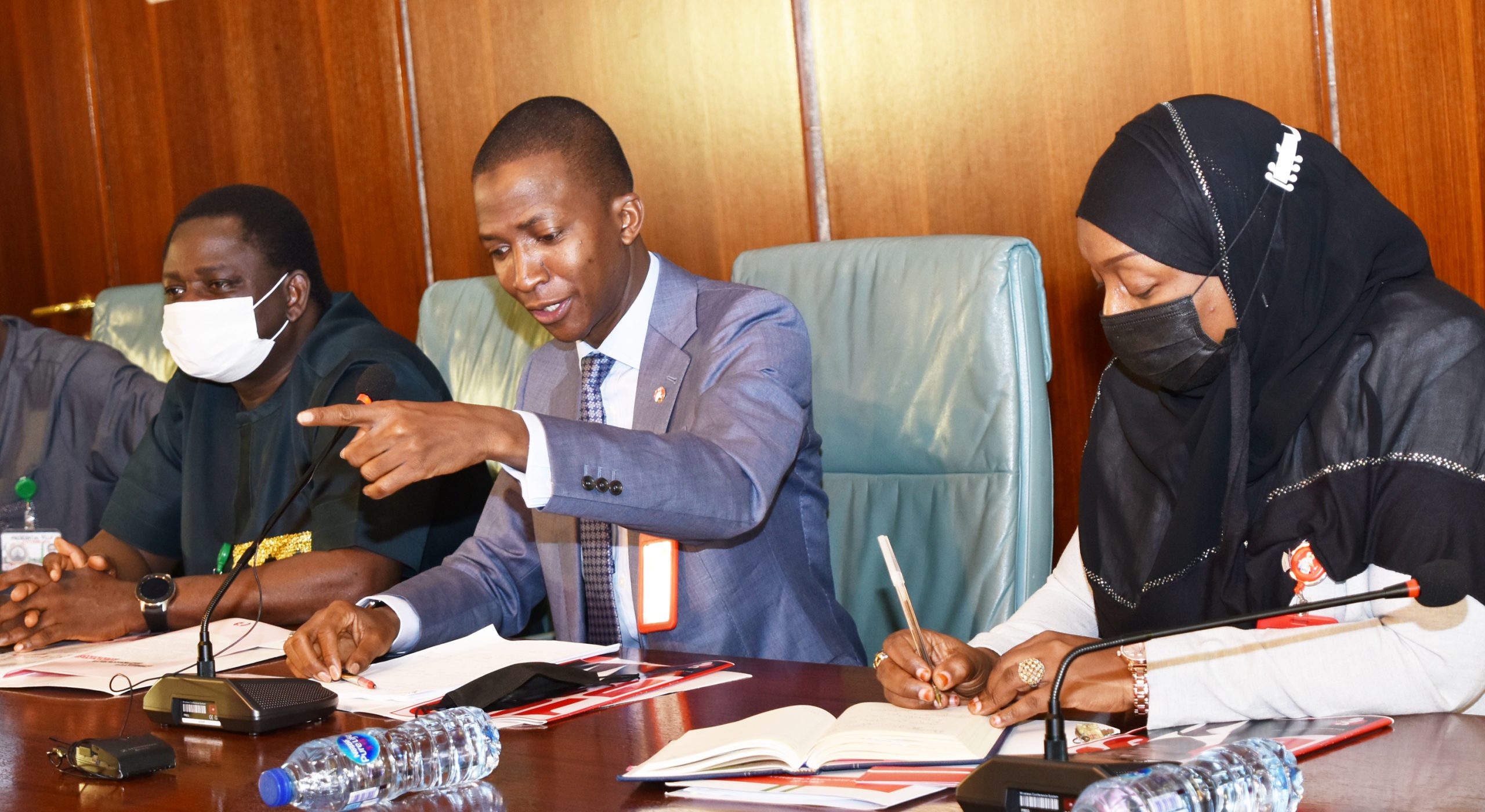 The candidate of the Hope Democratic Party (HDP) in the last presidential election, Chief Ambrose Owuru, has approached the Federal High Court in Abuja, asking it to declare the seat of President Muhammadu Buhari vacant.
Owuru, who was among the four petitioners that went to tribunal to challenge Buhari's re-election, in his fresh suit, sought for an order to restrain the Independent National Electoral Commission (INEC), from "undertaking or planning any other election into the office of the President", in 2023.
The Plaintiff, in his suit marked FHC/ABJ/CS/480/2021, maintained that Buhari is "an unlawful President that is illegally occupying the Presidential seat".
It would be recalled that Owuru and his party, HDP, had in an earlier appeal they litigated up to the Supreme Court, insisted that the Justice Mohammed Garba-led Presidential Election Petition Tribunal, erroneously dismissed a petition they lodged against the return of Buhari of the All Progressives Congress (APC), as winner of the presidential election that held on February 23, 2019.
They specifically prayed the apex court to sack Buhari on the premise that he emerged through an illegal process.
According to the Appellants, INEC, failed to follow condition precedents stipulated in the Electoral Act, when it unduly postponed the presidential election that was originally fixed for February 16.
The HDP claimed that its candidate, Owuru, secured over 50million votes in a referendum that was conducted by both electorates and observer networks that were dissatisfied with the unilateral postponement of the presidential election by INEC.
However, in a unanimous decision, a five-man panel of Justices of the Supreme Court led by Justice Mary Odili, struck out the appeal for constituting "a gross abuse of the judicial process".
Meantime, in the fresh suit, Owuru and his party argued that their suit against Buhari at the Supreme Court was inconclusive.
The Plaintiffs argued that the case was fixed outside the 60 days period that was allowed by the law.
Owuru asked the court to declare him the authentic winner of the last presidential poll, as well as, to issue an order for his immediate inauguration to take over from Buhari.
He prayed the court to declare that he is entitled to serve out a tenure of 4 years after his formal inauguration.
More so, the HDP presidential candidate, aside from asking for Buhari's immediate removal from office, equally prayed the court to compel him to refund all salaries, allowances and emoluments he collected while he unlawfully stayed in office as President.
Owuru also asked the court to give an order that salaries, allowances and emoluments be paid to him from May 29, 2019, when he ought to have been sworn in, till date.
The Plaintiff further applied for, "An order of interlocutory injunction restraining the Respondents by themselves and acting through their agents, servants, privies and or proxies howsoever from any further organizing, undertaking or planning of any other election into the office of the President of Nigeria or any such other Presidential Election interfering, harassing and or disturbing the Applicant adjudged acquired right as unopposed and unchallenged winner of the original scheduled and held the February 16 Presidential Election thereof until the 1st Applicant unserved constitutional four years term of office is served pending the hearing and determination of the substantive suit by this honourable court".
Cited as 1st to 3rd Respondents in the matter were Buhari, the Attorney General of the Federation, and INEC.
Meanwhile, no date has been fixed for the matter to be heard.
World Bank Report Exposes Buhari's Lies, PDP Affirms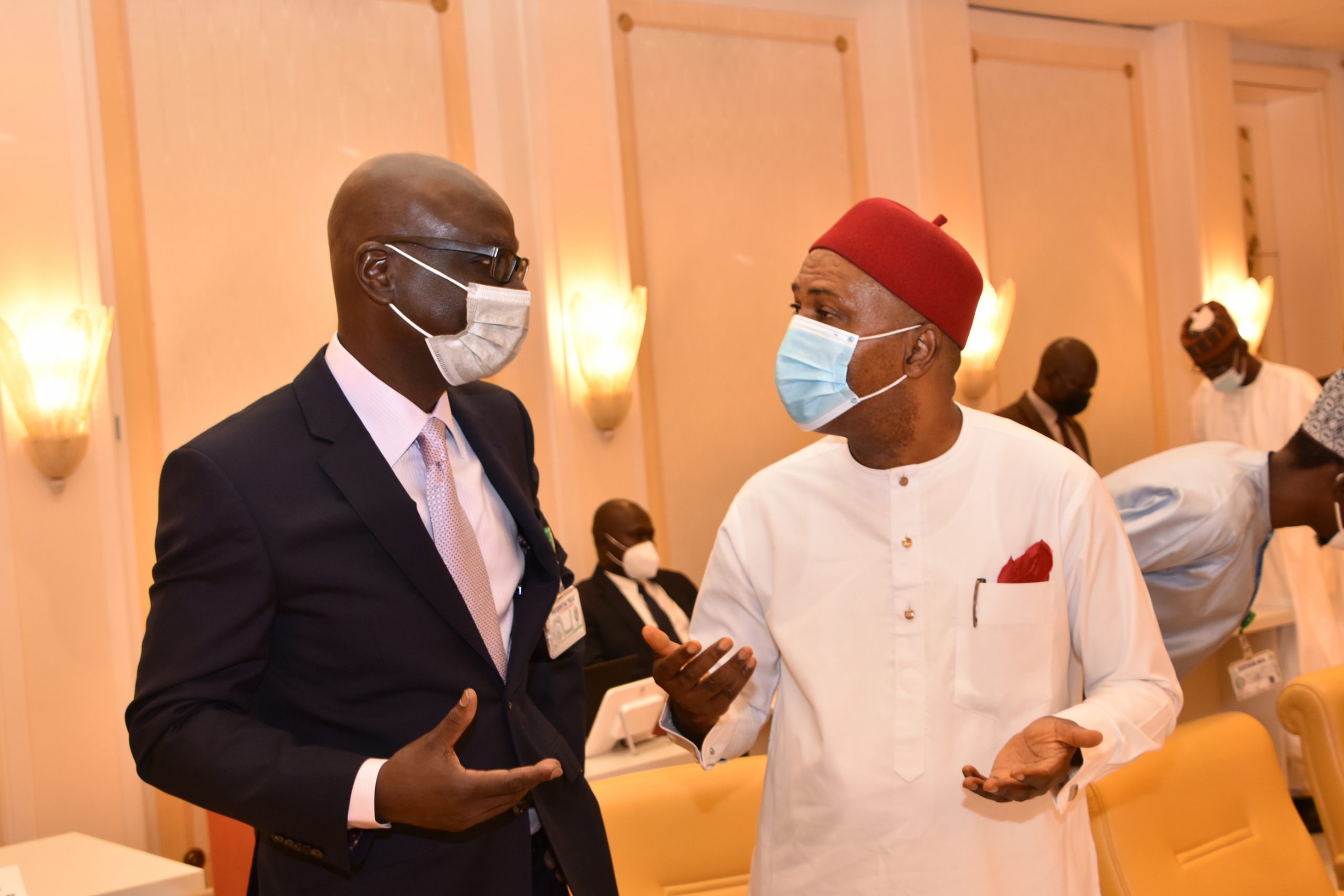 The Peoples Democratic Party (PDP) said the report by World Bank that 7 million Nigerians have been pushed into poverty in the last year, has clinically belied the integrity posturing of President Muhammadu Buhari and the All Progressives Congress (APC).
The opposition party said the World Bank report came in the face of the recent claims by President Buhari that his administration has lifted over 10 million Nigerians out of poverty in the last two years.
The PDP asserted that the report by the World Bank has further vindicated its position that President Buhari runs an uncoordinated and clueless administration that thrives on lies, false performance claims, deceit, and perfidious propaganda.
The statement added that, "Nigerians can now clearly see why the APC and President Buhari's handlers are always in a frenzy to attack our party and other well-meaning Nigerians whenever we point to the poor handling of the economy and on the need for President Buhari to always be factual on pertinent issues of governance in our country.
"Unfortunately, it indeed appears that Mr. President enjoys living in denial while watching millions of Nigerians go down in abject poverty, excruciating hunger, and starvation as our country now ranks 98th out of 107 in Global Hunger Index under his watch.
"Otherwise, why would Mr. President claim that his administration has lifted over 10.5 million Nigerians out of poverty while official figures even from the National Bureau of Statistics (NBS) show worsening poverty rate with 142.2% growth in food inflation and over 82.9 million Nigerians being unable to afford their daily meals due to the failure of the administration to take practical steps to grow and protect the food sector?
"Under President Buhari, Nigerians are now subjected to the worst form of poverty and hardship, with collapsed purchasing power, occasioned by a voodoo economy management that has wrecked our productive sectors and pummeled our naira from the about N167 to a US dollar in 2015 to the current over N500 per dollar.
"It is unfortunate that Mr. President will choose to always bandy fictitious figures and false performance claims, when he has, in a space of six years, destroyed our national productivity and reduced our country to a beggarly nation, a laughing stock and object of pity among the comity of nations.
"The PDP invites Nigerians to note President Buhari and APC's similar false performance claims in other critical sectors, including power, transportation, road infrastructure, health, education, agriculture, security, aviation among others, where the Buhari administration has been bandying fictitious figures with no tangible project to point at.
"Our party counsels President Buhari, his handlers as well as their party, the APC, to note that Nigerians have seen through their deceitful clams.
"The PDP, once again, urges Mr. President to end his false performance claims and get more competent hands to manage the economy before every Nigerian is turned into a street beggar."
Amnesty Kicks As FG Pushes Social Media Regulation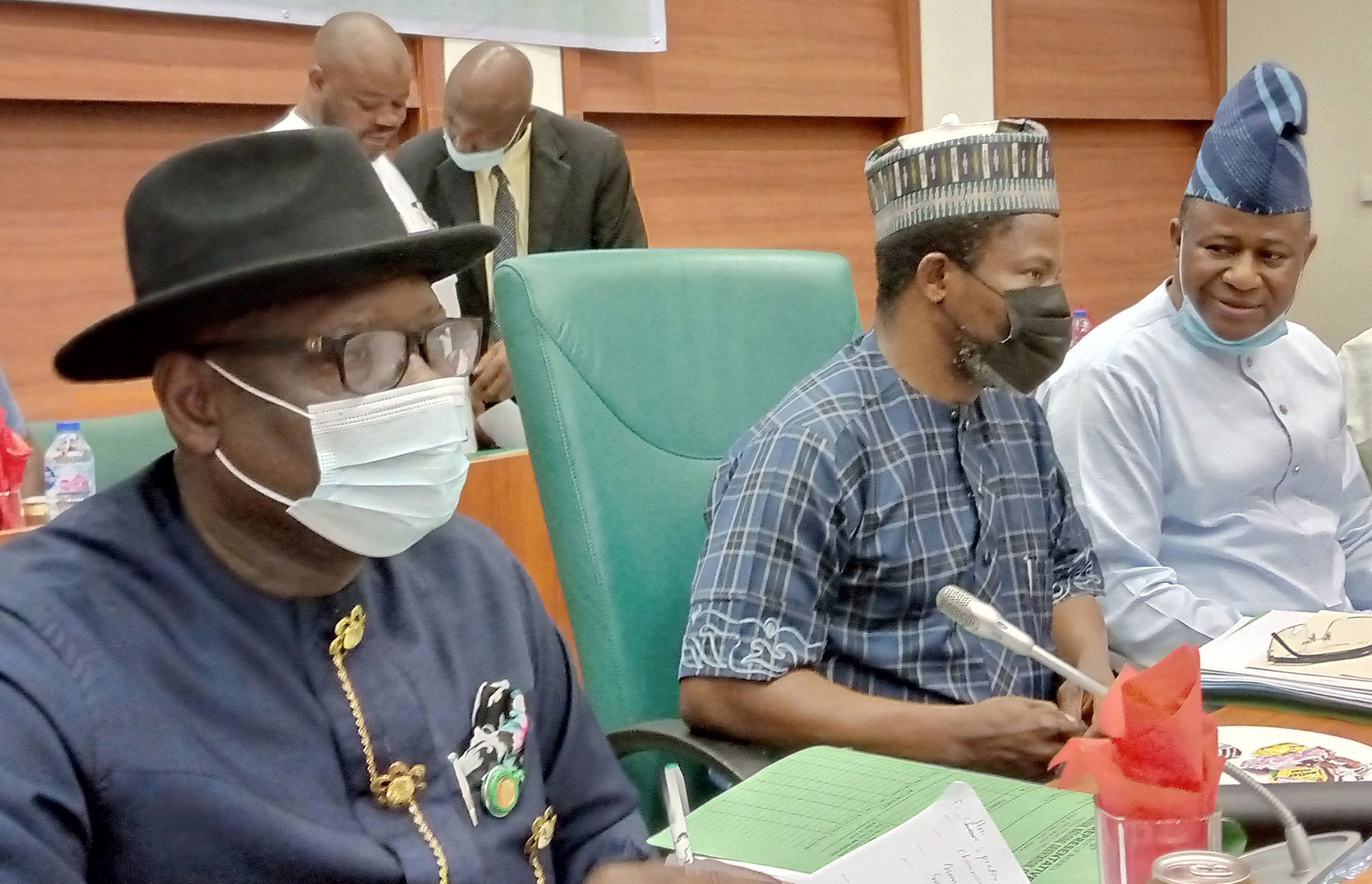 Amnesty International has strongly opposed the call by the Nigerian Government to regulate the use of social media and online broadcasters.
It would be recalled that the Minister of Information and Culture, Lai Mohammed, had urged the House of Representatives to include regulation of Twitter in the National Broadcasting Commission Act.
The minister made the call at the public hearing on a bill to amend the NBC Act organised by the House Committee on Information.
"I will want to add, that specifically, internet broadcasting and all online media should be included in this because we have responsibility to monitor content— including Twitter," he said.
Reacting, Amnesty International, in a tweet via its Twitter account, yesterday, kicked against the motion.
It noted that when social media is regulated, authorities can arbitrarily have powers to shut down the internet and limit access to social media.
It further noted that criticizing the government will be made punishable with penalties of up to three years in prison.
"When social media is regulated, authorities can arbitrarily have powers to shut down the Internet and limit access to social media.
"Criticizing the government will be made punishable with penalties of up to three years in prison.
"Regulating social media in Nigeria could be easily abused to punish critics of government policies and actions, and anyone who asks difficult questions could find themselves liable for 'diminishing public confidence in the government.'
"Seeking a law to prohibit abusive, threatening and insulting behaviour is open to very wide interpretation. This section would pose a threat to critical opinion, satire, public dialogue and political commentary," the statement added.