Political Parties In Africa's Democratisation Process
L. Maseko
Below is the text of a paper presented by Hon. L. Maseko, Speaker of the Gauteng Provincial Legislature, South Africa, at the 40th CPA Africa Region Conference, Port Harcourt, Rivers State, Nigeria.
African political parties emerged under colonial rule, which was neither democratic nor legitimate. It was a system where political parties operated outside the electoral and parliamentary cycle. During this period, political parties existed mainly because of the quest for independence and self-rule. When the Aft-icon countries obtained their independence from the imperialists, politics began to change and, accordingly, political parties changed in their nature and management. Another factor that influenced the emergence of African political parties relates to the influence of Western political institutions. Having noted that the quest for independence was inevitable, this opened up on opportunity for western political parties to introduce Africans to Western political institutions. It is also observed that in the urge to leave behind political institutions similar to their own institutions the departing colonial government decided to export to Africa their peculiar version of parliamentary government.
In post-independence political development, the evolution of political parties also took the form of establishing political parties based on ethnic lines.
2. Role Played by Political Parties in Democratization
A number of African liberation movements declared themselves political parties on the eve of independence from colonial rule. These political parties occupy a special place in the sentiments of the people with whom they struggled for liberation. African political parties, especially those that were liberation movements, were the main mechanisms and also participants in the transition from colonial rule to majority rule. Political parties play an important role in the market place of political ideas and opinions from different ideological perspectives, which is important in the founding and consolidation of democratic systems of governance. Political parties play a very important role in setting up institutional frameworks and the competitive environment that makes this struggle for power more human and accessible to all.
To this end, they contributed in one of the following ways:
· Political parties have managed to endow regimes with legitimacy.
· They aggregate diverse demands into coherent political pro-grammes.
· They became the principal actors in the electoral system.
· They are the vehicles for the recruitment of credible political leadership.
· Parties are the avenues for participation in the political process.
· They provide ideologies that represent social, economic and political interests.
· In some countries on the continent, some political parties have been active not only in political mobilization but also in mobilization of activities for conflict management.
· They provide political stability in societies able to absorb increasing levels of political participation by the new social forces generated by modernization.
3. Political Parties in Governance
The promotion and building of democracy and good governance has been a key element in strategies of majority rule focusing on highlighting the brood-ranging obligations of governments to their constituencies.
The democratic dispensation has also ushered in new debates by political parties on how best to design and ensure that constitutions facilitate democratic governance, protect human rights and other rights that characterize Africa's complex post-colonial societies. The constitution in the post-democratic era has also been used as a tool to engineer political succession.
4. Review of the Existing African Political Systems
Political parties compete with each other for the public vote and, because they should adhere to the rules of the electoral game, they enter into complex relations with their internal and external environment and with other political parties. In general, there are four types of political systems in operation on the African Continent. These include:
· One-party system.
· Two-party system.
· Dominant-party system.
Multiparty systems.
4.1. One Party state System
This system distinguishes between political systems in which a single party enjoys the monopoly of power to the exclusion of all other parties by political or constitutional means and those that are characterized by a competitive struggle between a number of parties.
One party systems were associated with anti-colonial nationalism and state consolidation in the developing world.
4.2 Two Party State System
A two-party system is duopolistic in that two major parties that have a roughly equal prospect of winning government power dominate it. In its classical form, a two-party system can be identified by three criteria, as explained below: Although a number of 'minor' parties may exist, only two parties enjoy sufficient electoral and legislative strength to have a realistic prospect of winning government power. The larger party is able to rule alone, usually on the basis of a legislative majority and the other provides the opposition. Power alternates between these parties, both are electable, with the opposition serving as a government in the wings.
A number of observations have been made about the two state party system on the African continent, namely:
· That the system is not immune to engendering severe conflicts, leading to state collapse, particularly in situations where the ethnic advantage of one political party over the other may lead to the opposition becoming impatient and resorting to the military as a way of advancing civilian politics.
· That the system does not always translate into high chances of developing into a multi-party system or a dominant-party system.
4.3 Dominant Party System
The dominant-party system is different from the one-party system, although it may at times exhibit similar characteristics. A dominant-party system is competitive in the sense that a number of parties compete for power in regular and popular elections, but is dominated by a single major party that consequently enjoys prolonged periods in power. One of the observations that can be made regarding the dominant party system, is that:
· Dominant parties in their nature can monopolize the low making process to promote the predominant party's economic and social interests.
4.4 Multi Party System
Multi-party democracy is assuming increasing currency in the South as well as the North. The wisdom of multi-party democracy has been the subject of debate in a number of fora. As yet there is no absolute consensus on the merits or demerits of the system.
Multipartism is characterized by competition between more than two parties, thus reducing the chances of single-party government and increasing the likelihood of coalitions.
There are a variety of permutations under the multi-party system .
The multi-party system is predominant in many African countries, including Nigeria, Zambia, Tanzania, Malawi and South Africa. The South African case study illustrates this point. It is a multi-party system based on proportional representation in which elections are held every 5 years.
In the run-up to the April 2009 elections, there were 117 registered political parties of which 27 parties contested for the 2009 April general elections. Out of a population of 47 million, 23 million were registered voters. There was a 78 per cent voter turnout. 14 parties won seats in the Notional Assembly.
Although this reflects political interest in the democratization of the state and society, there is no guarantee that South Africa is now a matured democracy. It does not follow that the more parties you have in the political competition, the more civil participation you will have.
It is worth noting that up until 2006, Uganda did not have a multi-party system of democracy instead, during elections, they had their members of parliament standing as independent candidates and directly elected by their constituencies. From a non-party political system to a situation of over 30 registered political parties is indicative of an established trend towards a multi-party democracy on the continent.
One of the main functions of political parties is to maintain themselves as organizations capable of contesting elections, maintaining their membership and supporting their MPs. This is to ensure that, when they become the governing party, their political programmes and election promises are acted upon and implemented.
Parties are also involved in maintaining contact with an increasing number of party to party, regional and global networks, and working with special interest groups, such as young people, women, trade unions and civil society organisations.
Political parties operate within the context of external regulations and on environment that either enhances or inhibits their effectiveness. The Institute for Democracy and Electoral Assistance has identified a number of factors in the external regulatory environment that affect parties. These include registration and de-registration of parties, election lows and/or party low, the prevailing electoral system, the parliamentary system and party funding.
The parliamentary system is another external factor influencing the way parties operate. Another external factor for party operations relates to funding of political activities. In order to perform their tasks, political parties need to source funding. However, the reality is that most countries lock financial resources, which prevents certain groups and leaders from political participation through representation.
Management of the internal affairs of parties is on important yardstick for measuring the extent to which intra-party democracy is deepened. The management of political parties involves the day to day running of party affairs, building of notional, provincial, district, community and village branches of parties. This involves the development of manifestos and programmes, as well as the organization of regular party meetings and conferences. In terms of their internal processes, political parties are required to have a constitution.
6. Funding of Political Parties
Political parties ought to be institutions of democracy. A democratic state stands to benefit from strong and vibrant political parties. Their existence and effectiveness is the responsibility of the state and should be funded by the fiscus. Such funds may be utilized to inter alia:
· Promote national unity and notional symbols,
· Promote the Constitution
· Promote civic education
· Strengthen party administration, research and policy development
In other parliaments, parties represented in parliament receive funding from the National Revenue Fund which is appropriated to on independent institution, such as the Independent Electoral Commission for the management and distribution thereof.
There al-e currently identifiable models for political party funding applied by different countries of Africa such as appropriation of budgets to the legislature for distribution, party subscriptions fees by rank and file of the party, donor funding and private contributions through fund raising strategies. All the funds raised get accounted for in accordance with existing regulations both in the parliamentary processes and party financial management systems and policies. How parties are financed has great impact on the functionality and ideological independence emanating from external forces with ulterior motives.
Let me add that, non-governmental organizations, such as the Institute for Security Studies (15S) and the Institute for Democracy in South Africa (IDASA), have proposed that Parliament introduces regulations to disclose the private funding of political parties. Discussions are still taking place in this regard.
7. Current Challenges Faced by Different Political Parties
Internal party democracy in relation to leadership and candidate selection seems to pose a challenge. Ethnic and regional influence and patronage all affect the internal party democracy as political parties become democratic institutions and instruments for the recruitment of democratic leaders. Internal party democracy in terms of candidate selection and leadership contestation seems to pose a serious challenge, as some tend to refuse to relinquish power.
The problem of transparency and accountability is still for from being achieved it the current epoch as political parties al-e not regulated to disclose their sources of funding. Most of these challenges mortally attract political parties to corruption tendencies and exacerbate the culture of patronage towards other individuals.
Leadership succession and crisis in politics seems to be the major setback confronting African political parties due to a lack of party constitutional provisions that restrict their office to a specific number of terms.
The issue of women representation and political party leadership is still a serious problem to African political parties. In on effort to respond to a call of women empowerment most of the political parties still do not hove any constitutional provisions that force them to determine women representation.
As a way of trying to redefine the role of political parties in the current epoch, most of the energies need to be channeled towards the followings areas:
· There should be continuous debate on how African political parties function in order to gain full understanding of their governability and the extent to which their operations conform to democratic governance ethos.
. Political parties need to constitutionalise the issues of the regulation of their funding, as this is consistent with transparency and accountability.
· Political parties need to respond to the call for women empowerment by providing constitutional provisions.
· African political parties need to consider mechanisms for succession planning in leadership.
African political parties need to hold all public regard to the feasibility of their representatives accountable with implementation of policies and the manifestos.
Political parties are key to good governance and nurturing of democracy. It should be acknowledged that some countries on the Continent are striving towards the achievement of good governance and the consolidation of democracy. However, the development of a truly democratic culture has not taken root in other countries. Democracy at the macro level still remains work in progress requiring refinement and reforms along the way. Similarly, t'
intra-party democracy will remain work in progress as parties continually build their institutional structures and their operational effectiveness.

'Buhari Does Not Know What Restructuring Means'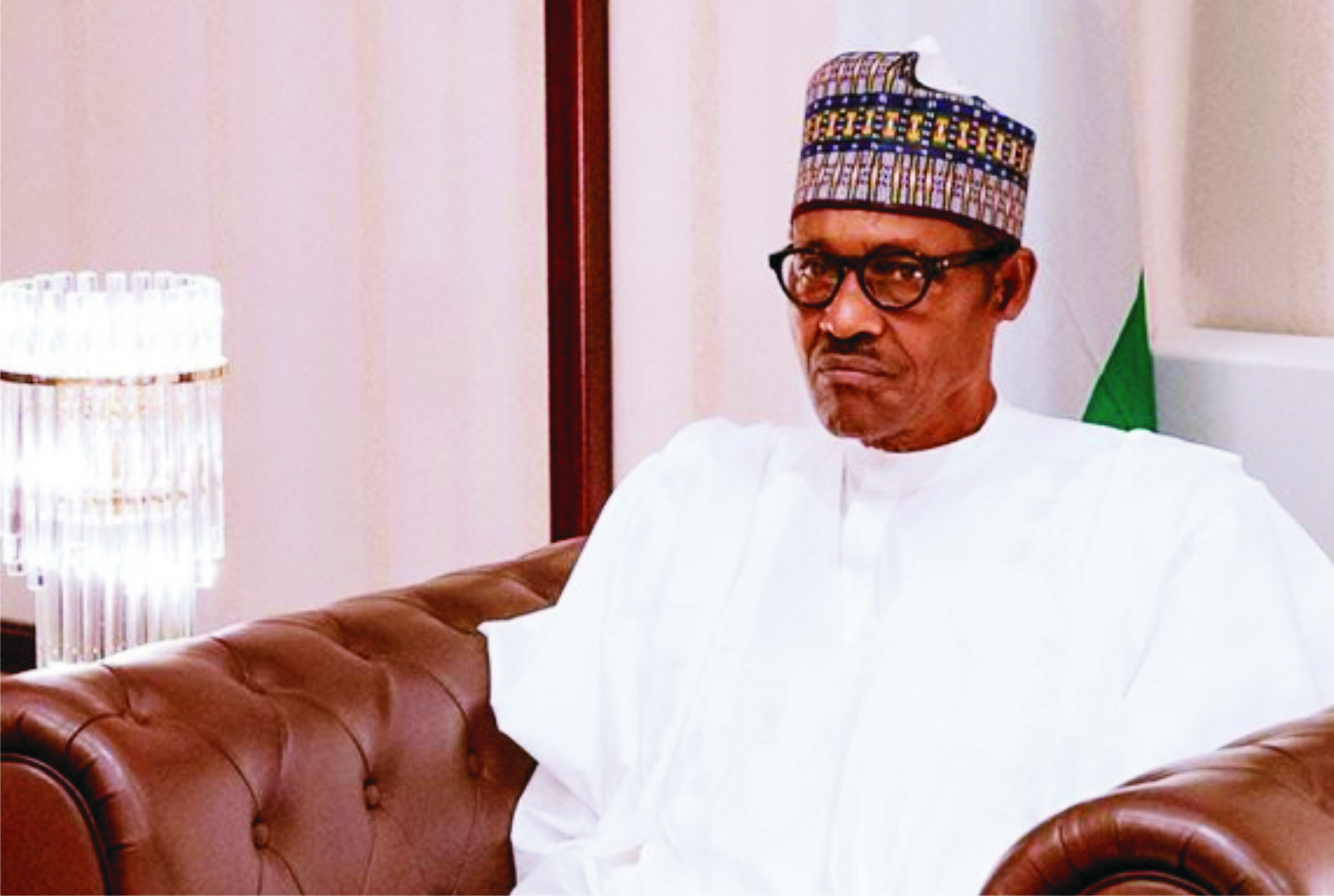 A chieftain of Yoruba socio-political organisation, Afenifere, Pa Ayo Adebanjo, has described President Muhammadu Buhari as an "illiterate", who does not know what restructuring means.
Adebanjo said Buhari's illiteracy was taking Nigeria back to the dark ages by refusing to implement resolutions on how to restructure the country.
The Afenifere chieftain decried that the country has not been lucky in electing the right political leaders since the return of democracy in 1999.
He spoke at a lecture titled: 'Restructuring: Building a Knowledge-Based Economy', organised by the Voice of Reason in honour of her Founder, Late Prince Goke Omisore in Lagos.
Adebanjo also stated that Buhari was less-concerned about the future of Nigeria.
According to Adebanjo: "Despite far-reaching resolutions submitted to President Muhammadu Buhari on how to restructure Nigeria politically, economically and socially, Buhari is less-concerned because he does not know what restructuring means.
"President Buhari is an illiterate, he does not know what restructuring means, he is less concerned about the future of Nigeria, he is only bothered about his cows."
The elder statesman urged youths in the country to form a movement that would ensure they regained power from the old generation.
"I am 92 now, I want to challenge the younger generation to take their destiny into their hands.
"There is little to what I can do, the energy is no longer there.
"I want you to take the bull by the horn, take Nigeria back from the hands of your oppressors and build a society that will make you proud among your fellow young people in the global economy," he said.

Buhari Will Not Resign – Lai Mohammed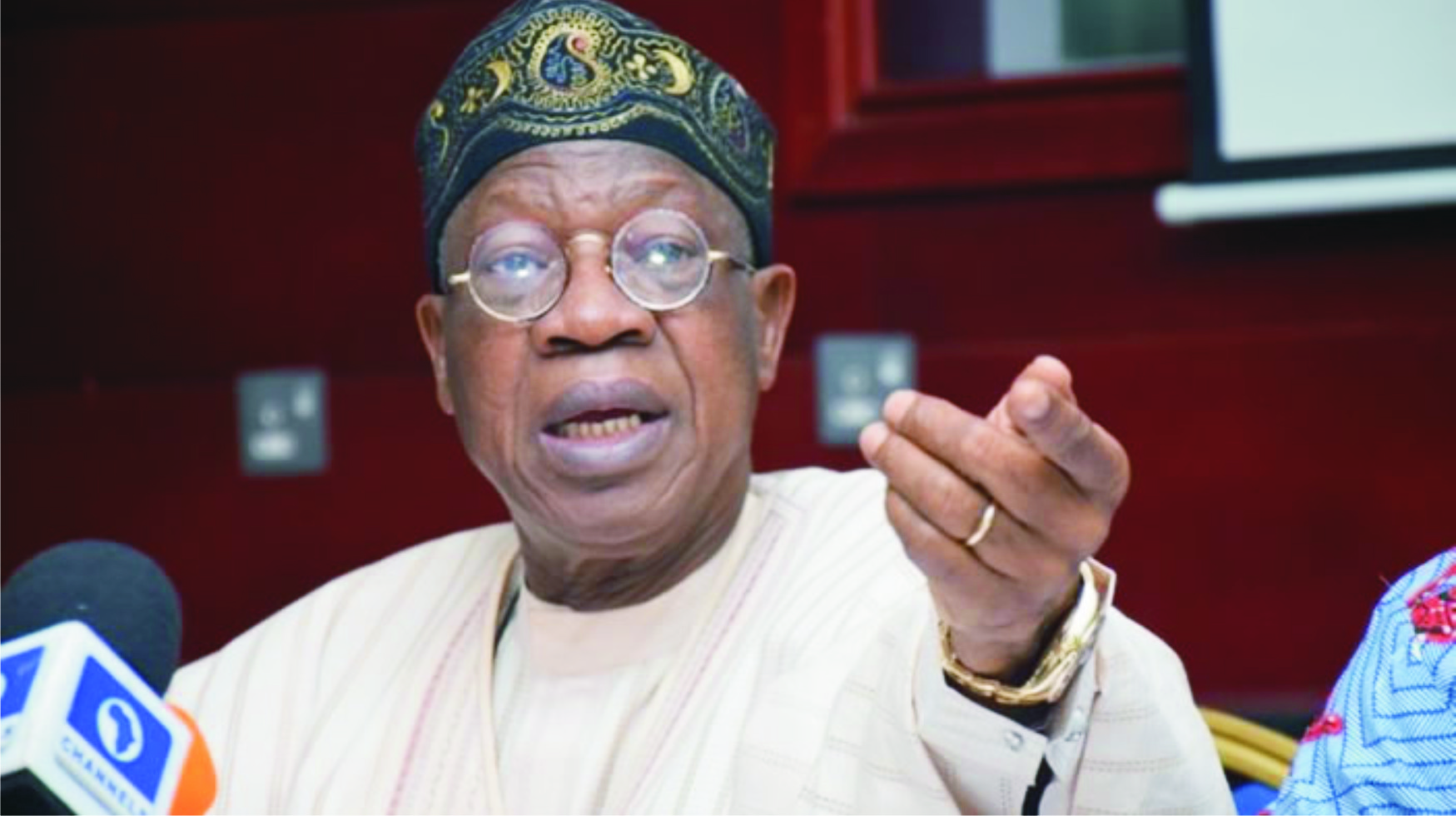 The Federal Government says President Muhammadu Buhari will not resign because he has the overwhelming mandate of Nigerians to preside over the affairs of the country until the expiration of his tenure in May 2023.
The Minister of Information and Culture, Alhaji Lai Mohammed stated this at a media briefing in Abuja.
Mohammed was reacting to "diversionary statements by some commentators, especially political and religious leaders" calling for Buhari's resignation over purported spate of insecurity.
The minister conceded that the country was facing security challenges but they were being tackled headlong.
"There have been some red herrings in recent times, including those calling for the resignation of Mr President or the sack of the security chiefs.
"I just want to say that the government, which has provided and continues to provide the military and the security agencies with the wherewithal, believes in their ability to tackle insecurity.
"These challenges will be successfully tackled. I will however advise all commentators, especially political and religious leaders, to be very careful at this time not to aggravate the situation with incendiary comments.
"These are comments that cash in on our religious, ethnic and political fault lines to further divide us," he said.

Abba Kyari Drives Buhari's Fight Against Corruption – Lawyer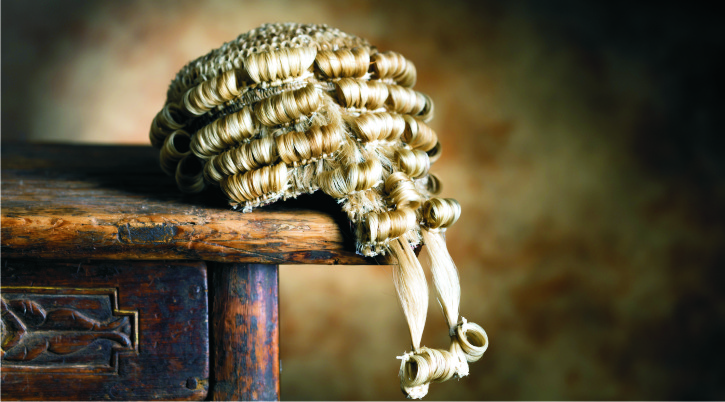 A  legal practitioner, Mr Leo Ekpenyong, has described Abba Kyari,  Chief of Staff to the President, as a man driving  President Muhammadu Buhari's fight against corruption.
Ekpenyong,the Managing Director of De Bongos Media was reacting against the barrage of sponsored attacks in the media and protests against the Chief of Staff, in a statement in Abuja yesterday.
He described such sponsored protests as an attempt to malign his person, saying under a Buhari's administration, it had been difficult for people, even those within the government to loot the country's commonwealth.
"And Abba Kyari's job as Chief of Staff to the President, is not one that anyone should admire; it is a difficult one.''
According to him, the Senior Special Assistant to the President on Media, Garba Shehu, rightly captured the reasons for this when he said; "I will say that the problem Malam Abba Kyari has with most people is that he, like the President he serves, will not throw money at people in order to please them."
"This is surely bad news for those who feel a sense of entitlement to the nation's purse. In a country like Nigeria where most of the elites survive on government patronage, why would anyone be happy with a Chief of Staff like Abba Kyari.
"The reason is simple. Kyari has done quite well to protect President Buhari from some hawks whose negative influences have played key roles in wrecking many administrations in the past.
"If he was allowing them access to the loot, he would have been the best man for the job."
Ekpenyong said to get back at him, they went to town with all sorts of false tales about the man.