Yar'Adua Has Not Kept His Promise – Okocha
Concluding Part Of The Tide Roundtable Encounter With Barr. Onueze C. J. Okocha (SAN). It is often said that within the term of a serving governor, there usually no vacancy for any one aspiring to unseat him. What is your take on this?
There is always Vacancy. Because in any democratic system, elections are the way to renew the process. You follow George Bush senior was already in office for one term before people in the Republican Party came too to contest with him. He ended up within the primary but Bill Clinton and Algor from the Democratic Party also contested and the people throughout had had enough Republican and wanted the Democratic and Clinton and Algor got elected.
So that is how you renew government because the policies of one government may not end up being as suitable as you thought it would be and it also checks excesses of those who have been elected.
The people who voted me here, if I disappoint them, if I don't perform to their expectation in four years, three years, if it is local government, they will vote for another person. So politician who says there is no vacancies is deceiving himself. There is always a vacancy and because of the system, they come they hijack the machinery of election.
Obasanjo when he came on board in 1999, people were saying yes, is a bridge between the old and the young. The military and the civilian the father of the Nation, because, he has served creditably and voluntarily vacated office, as a military Head of State.
We thought we are having another replication of Mandela, the father of the nation especially when the country was at the verge of breakup. No sooner had he got into office, he started to put institutions that will secure him not only a second but a third and a life term, and that is how we ended up.
Today, we have a president who everybody says was hand picked by the party. Whether it is true or false nobody knows. But all of you are living witnesses of two years of Yar'Adua's Administration. You wonder is this what Obasanjo wanted for this country. So we have difficulty with our electoral system and I doubt that any serious credible Nigerians would like to come foreword and have his head cut off in this our jungle politics.
How do you access the performance of Yar'Adua and Amaechi administration?
Oh! Separately you know I like to take people on their word. He started by telling us about Seven Point Agenda which is still the present talk of the day. Not one of the Seven Point Agenda has been introduced. Not one. And I shall urge anybody who has a contrary argument to make it. Power, he said, he would deliver an emergency. Law and order and the rule of law. Niger Delta problems, it was only last year they established a Niger Delta Ministry, if that is the answer to the Niger Delta problem, which if not so I think that we still have to ask ourselves question. Are we really benefiting from the presidency?
Look at the state of infrastructure. It was on Owerri road that I was attacked by armed robbers. So, I'm sorry to say with all due respect to the president of the Federal Republic of Nigeria not one point of the Seven Point Agenda has been actualized, for more than two years.
Rivers State: I would want to say, contrary to what is happening at the Federal level, we are seeing the governor in action here. Establishing infrastructure for the greater glory of Rivers State. Everywhere you see a project going on. Buildings for school, building for primary schools, building for secondary schools. Health centre, I have seen one at Churchill. I went to Baptist High School have seen some at that Churchill.
Everybody as I passed, I see the new structures, they have established for the Dental Hospital, I have gone to Emenike Street, and what used to be Niger Hospital has been replaced by massive building of course.
I haven't seen that they have started operation, but heard the one in Churchill Street is operating. I have seen the new school building coming up. I have seen massive reconstruction work going on for roads.
You saw the flyover at my own village there I heard it was awarded by Omehia's administration but work is going on. Eleme junction Flyover, those were not even awarded by Amaechi.
Yes some have suffered including me on the policies of restoring the glory of the city. I have tried to swallow my pain. So we must go through some hard time to realize what the governor has in mind.
But you know I also shared the sentiment of some people why shouldn't it be a phase progression. I have this feeling, that it is anxiety to reclaim lost times, and you know, the nature of Nigeria political system. The other day, we heard that they have taken about eighty something of our oil wells and allocated them to Akwa-Ibom State and these are matters that have been resolved in court. The Supreme Court. What would be the boundaries between littoral states and the Federal government? What is really boundaries between the states themselves.
Why should suddenly oil wells that were in Rivers State be in Akwa-Ibom. Why suddenly in taking it beyond our shores. Cross River State that was an oil producing state is no longer an oil producing state.
These are matters of law matters of facts. It should not be in disputes what the boundary of any state is, from the other you have the National Boundaries Commission and if there is a line drawn, they shall know where oil wells are located. So because of all these problems of not following what tomorrow will be, I would honestly advise a phase programme for this development. I would also try to say he should have a proper project monitoring team.
If the governor himself has to drive to inspect a project, he would have little time for governance. So I would say, they should think about constituting a high powered technical experts to act as a project team for Rivers State.
Now that he has established a Due Process commission, so Due Process will look at the process, the value of contract awarded.
Because the ministries that are in charge of some projects, I don't think, have the personnel to monitor these projects and Projects monitoring is a very serious aspects you don't award contract to somebody and leave it like that. Somebody must be there to make sure that the proper materials are used and in sufficient quantity.
So I give him kudos and compliment him on his bold step.
Professionals in corruption?
I quite disagree with you. I challenge you to name any professionals like lawyers or doctors who have been involved in corruption. We Nigerian Bar Association has really decided to support the War Against Corruption.
Long ago, Nigerian Bar Association as a body decided that they will support the War Against Corruption, because of the bad effect that corruption has had on our national image.
So, I don't know any particular lawyer or lawyers that you have said had been involved in corruption. Let me say this, the fact that lawyers defend people who are accused of corruption should not be seen to mean that lawyers are supporting corruption. A lawyer's job is to defend even the most heinous crime. An offender charged with murder is entitled to legal representation because the law is that a man is presumed innocence until he has been proved guilty.
So the fact that you say 'A' corruptly enriched himself, enriched his brother or sister by how much billions just an allegation, but then that is a lawyer acting in consonance defending his client.
Even if the client is eventually found guilty of corruption, it does not mean that the lawyer supported his client to commit the corrupt offence.
I also don't know if any doctor, because you mentioned two professions. Medical profession and the legal profession that has committed corruption and has condoned corruption.
End

Nwakaudu: A Good Man Goes Home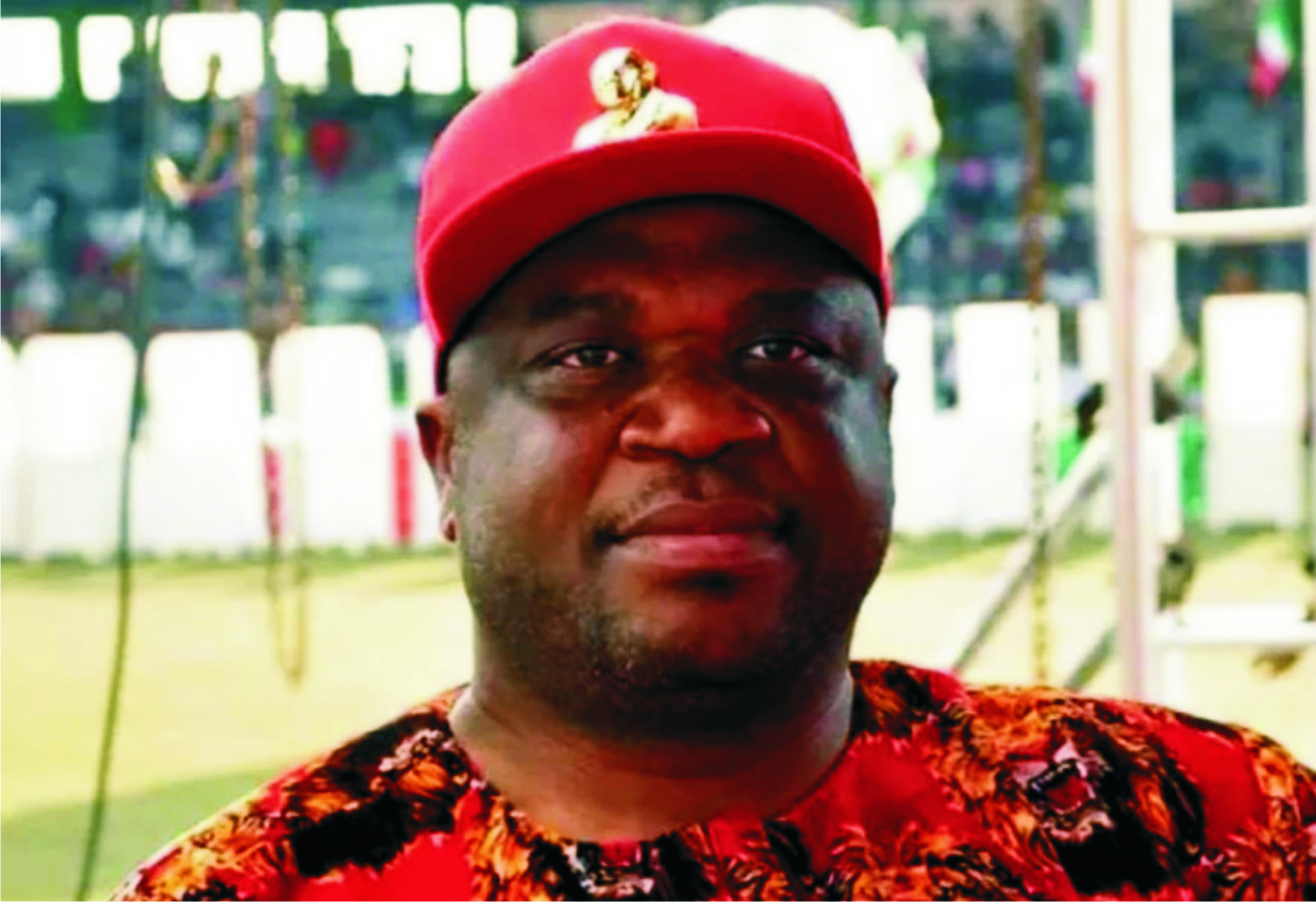 Today, (Thursday, August 18, 2020), the body of Late Mr. Simeon Nwakaudu, Senior Special Assistant on Electronic Media to the Governor of Rivers State, Nyesom Ezenwo Wike, will be laid to rest.
There is no doubt that his kinsmen at Umuanya Ogbodikwu, in Umuahia South LGA of Abia State will be full of grief that such an illustrious son was cut down in his prime.
As tears will flow from family, friends, well wishers and professional colleagues, the life and times of a man who bestrode the media like a colossus will be a talking point.
Mr. Nwakaudu, whose sad demise occurred on Sunday, May 17, 2020, at the Rivers State University Teaching Hospital (RSUTH) after a brief illness had an amiable personality that was magnified with his toothy smile.
As a thorough bred professional, he covered his beat with the dexterity that stood him out among his peers.
His ink flowed with relentless ease as he churned out Press Releases and Features to propagate the policies and programmes of the Rivers State Government.
He never missed out on any news item that had to do with the State or our Principal. The timeliness with which he communicated was quite enchanting.
The Abia State-born prolific journalist, who has a degree in Mass Communication from the Benue State University, Makurdi, began reporting in a Makurdi-based tabloid called the Pavilion, before joining The Guardian Newspapers as the Benue State Correspondent.
He joined the Media team of the Rivers State Governor, who was then Minister of State for Education and moved to Port Harcourt with the Governor to coordinate the Media team during the 2015 elections and was officially designated as the Senior Special Assistant, Electronic Media to the Governor after the Election victory.
The late Nwakaudu was a committed and dedicated professional who contributed immensely to the implementation of The NEW Rivers Vision.
He was a strong defender of the Rivers State Government, a robust writer and an uncompromising media strategist, who interpreted and presented the visions and initiatives of the administration of Governor Wike, with comprehensive poignancy and unequivocal clarity.
He was the definitive name and voice of the Rivers State Government House Media and his passing at the time it occurred, came when his services were greatly needed not just by the Government of Rivers State but the entire journalism profession.
Simeon Nwakaudu was a good man. He was a loyal family man, a dependable ally to his friends and colleagues and a devout Christian who enjoyed immeasurable love, respect and admiration from everyone all over the country.
He will be sorely missed for his professionalism both to the Rivers State Government and the Journalism Community.
As an individual, I lost not just a friend and colleague but a brother. He showed me so much love and support as we carried out public communication for our State.
We had a close knit relationship that created the right synergy that produced a resilient Media Team.
He was ready to go the extra mile as he made sacrifices that made me see him more as a brother than a colleague.
There was never a time I gave him an assignment no matter how late or shortness of time that he complained.
He was in my assessment a rare breed that I presently feel that part of my professional pillars in the State Media Team is gone.
Nwakaudu's death is indeed a monumental loss to the Government of Rivers State, family, friends and colleagues.
I will surely miss my "Ogbuagu." Fare thee well, Simeon, until we meet on the Resurrection morning.
May your gentle soul rest in peace. Amen.
Nsirim is Commissioner for Information and Communications, Rivers State.
Paulinus Nsirim

Rivers SEEFOR: The Journey So Far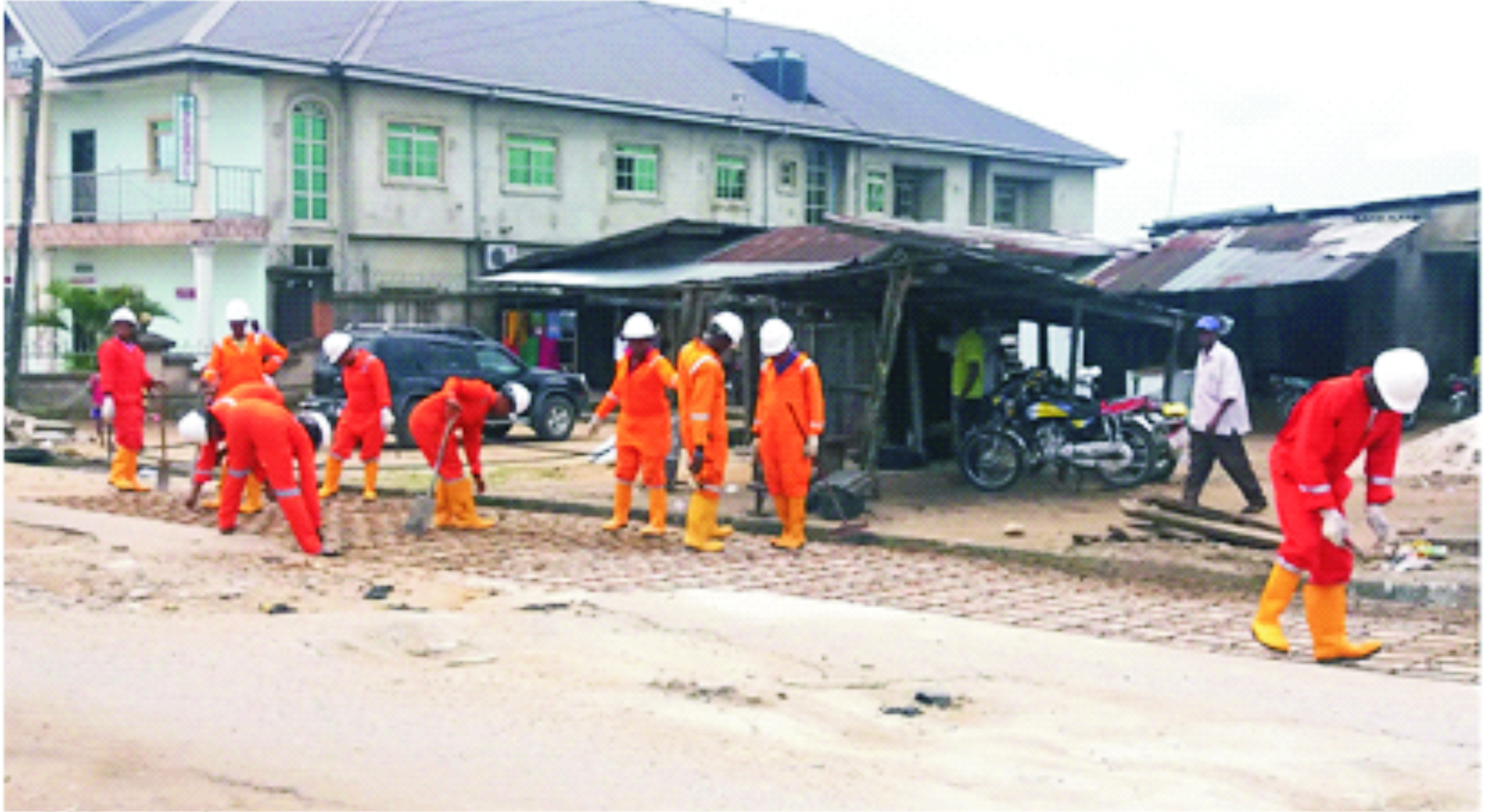 The need for youth employment and access to socio-economic services formed the bases for the formation of the State Employment and Expenditure for Results (SEEFOR) Project, to consolidate the gains from the amnesty programme of the Federal Government and ensure that youths do not fall back to social vices.
The Project which is financed with credit from the World Bank, grant from European Union and counterpart fund from the State Government, commenced implementation on July 31, 2013. The objective is to enhance opportunities for employment and access to socio-economic services whilst improving the Public Financial Management Systems in the four Niger Delta participating States of Bayelsa, Delta, Edo and Rivers.
SEEFOR has two main components: Component A: Youth employment and access to socio-economic services and Component B: Public Financial Management (PFM) Reforms.
Since implementation commenced in Rivers State, the project has traversed the nooks and crannies of the state and transformed lives of several youths, women and communities at large.
Reviewing the activities of the multifaceted project across its sub-components: Public Works, Technical, Vocational and Agricultural Training (TVAT), Community Driven Development-Economic and Community Driven Development-Social as well as its Public Financial Management Component, beneficiaries bared their minds on the activities of the Project.
Under the Public Works Sub-Component, which entails executing small road maintenance and waste management projects, the State Project Coordinator, Mr Kelcious Amos said it has surpassed its target of executing 224 projects and engaging 10,845 beneficiaries to executing 497 projects and engaging 21,770 beneficiaries.
Some beneficiaries and resident of communities visited expressed their gratitude: At Okwutake Community in Degema LGA where Utie-Iwula Road was maintained; a resident, Mrs Elizabeth Brown said "the road was very bad that people could not even use it during rainy season, people could not go through the road to the Waterside, but after SEEFOR's intervention, the road is now very assessable."
At Apostolic Church Road, in Eleme one of the beneficiaries, Miss Christy Ogbaji said the project has given her engineering knowledge that she can apply anywhere.
At Lawson's Compound/Health Centre Road where a mini bridge was constructed to replace a worn-out wooden bridge that was there, the community members thanked the project for the bridge that has eased transportation of sick people and pregnant women in and out of the Health Centre. They also said the bridge is connecting them to nearby communities and called for more projects in the community.
Speaking on the TVAT sub-component, the State Project Coordinator said the project had a target of training 5,436 youths but 6,134 youths have benefited from this sub-component and some have received starter packs. He explained further that SEEFOR has intervened in four technical schools that include Government Technical College (GTC) Ahoada, Ele-Ogu, Port Harcourt and Tombia. Others are Government Craft Development Centre, Port Harcourt, School-to Land Authority, Rumudomaya, Women Development Centre Taabaa, Ken Saro-Wiwa Polytechnic, Bori and Capt. Elechi Amadi Polytechnics, Rumuola.
He explained further that under Ken Saro-Wiwa and Elechi Amadi Polytechnics youths were trained in the following short-term skills; air-conditioning and refrigeration maintenance, carpentry/wood work, computer and phone repair/maintenance, electrical installation, block laying, concreting and iron mongery, automobile technology, electronics installation/maintenance, plumbing/tiling, and welding and fabrication.
SEEFOR in collaborated with some non-state actors also trained youths in Fashion Designing, welding and fabrication, Carpentry/wood work, livestock farming, catering and hotel management.
In addition to the above, the project engaged volunteer teachers to augment the effort of the State government in technical schools.
The Community Driven Development (CDD) sub-component has provided both economic and social succour to rural dwellers. A review of the Community Driven Development-Social (CDD-S) that was designed to provide access to social infrastructure in rural communities based on needs assessment and project selection, reveal that the project has intervened in 448 communities and implemented 94 micro projects across 17 LGAs
Assessing the impact of the project in communities showed a visibly elated people who applauded SEEFOR for infrastructural development through micro project provided for them.
At Ewika in Eleme where a Civic Centre and Borehole was constructed, the traditional ruler, Chief Jacob Mpka said the project was the first of its kind in the history of the Community. He explained that since the inception of the community they have being without potable water, that the construction of borehole by SEEFOR Project was a big relief to the entire Egbere Ewika Community and its environs. The Chief further said the Civic Centre is now a source of social gathering for the people.
Similarly, in Igwuruta where 240 km walk way was constructed; Hon Ken Amaewhule who spoke on behalf of the community thanked SEEFOR for the road, that has boosted both their individual and commercial activities.
At Kalaibiama Community in Bonny LGA, members of the community thanked the project for the electrification of the community which had hitherto being in darkness.
The CDD-E sub-component is created to provide grant for the implementation of agricultural micro project in rural communities thereby increasing their income base. SEEFOR Project is collaborating with FADAMA III to implement this sub-component. So far, 712 cooperatives have benefitted from this sub-component across 49 communities.
Members of some communities who spoke on behalf of their communities were unanimous in their accolade for the project.
At Somiari-Ama, Tere-Ama Community in Port Harcourt LGA where a poultry and lives stock cluster farm was implemented as well as public convenience;
Mrs Dorathy Somiari thanked the project for given the community opportunity to raise their income base as some youths in the community where employed to work on the farm in addition to the proceeds from the farm which is sold periodically. A representative of the community Mr Emmanuel Somiari said by siting the public convenience there, several causalities have been averted, noting that before SEEFOR's intervention, aged people usually fall down while trying to climb the wooden bridge to toilet.
At Umuagwu in Omuma LGA where market stalls, public convenience and water micro projects were sited, members of the community thanked SEEFOR/FADAMA, adding that it has improved their businesses, social and individual lives as people now have markets stalls to sell their goods without fear of rain and sun, while the search for portable water has been eliminated.
Speaking on behalf of Ido SEEFOR/FADAMA Community Association in Asari-Toru, Mr Sagbe Endure thanked the project for the Cluster farm sited in the community and the borehole water project that has replaced the well water that was the only source of drinking water in the community.
The State Project Coordinator, speaking on Component B of the project said; the Public Financial Management Component is designed to deepen the on-going financial management reform effort of the State Government to ensure judicious utilization of public fund. It is also to improve and modernise the PFM systems, practices, processes and institutions with the aim of improving efficiency and effectiveness in managing public resources to achieve value for money.
Enumerating on the achievements of the component, Mr Amos listed the following:
• Draft Bills for the PFM Legislation and Audit has been passed by the RSHoA and await executive assent.
• Fiscal strategy paper and budget manual developed
• Socio-Economic survey of the State completed
• 10 year State Development Plan (2017 – 2027) completed
• Procured ICT Equipment to the Min. of Budget & Economic Planning
• IPSAS based Chart of Account developed
• Production of IPSAS based Annual budget since 2015
• Procedure Manual for financial reporting developed
• IPSAS cash based financial Report produced since 2017
• Capacity building within and outside the country across all sub-component of the PFM Reform
• SIFMIS infrastructure all in place
• Training of 300 SIFMIS End-Users in basic ICT skills completed
• Standard bidding document developed for BoPP
• Public Asset register developed for BoPP
• Development of document management system completed
• Establishment of procurement Data Base for BoPP completed
• Rivers State BoPP website upgrade completed
Giving an over view of the assessment of the performance of SEEFOR Project in the State, the National Project Coordinator, Dr Greg Onu said "Rivers SEEFOR has surpassed its targets in most indicators, some by 200%, some by 250%". He applauded Rivers Project Team for the success recorded and ensuring that the project objective is achieved.
The National Project Coordination Team was in the State on a Media Tour of some project sites to access the success of the project in preparation for the project closure in September 2020.

Coronavirus: FG's Deadly Double Standard In Rivers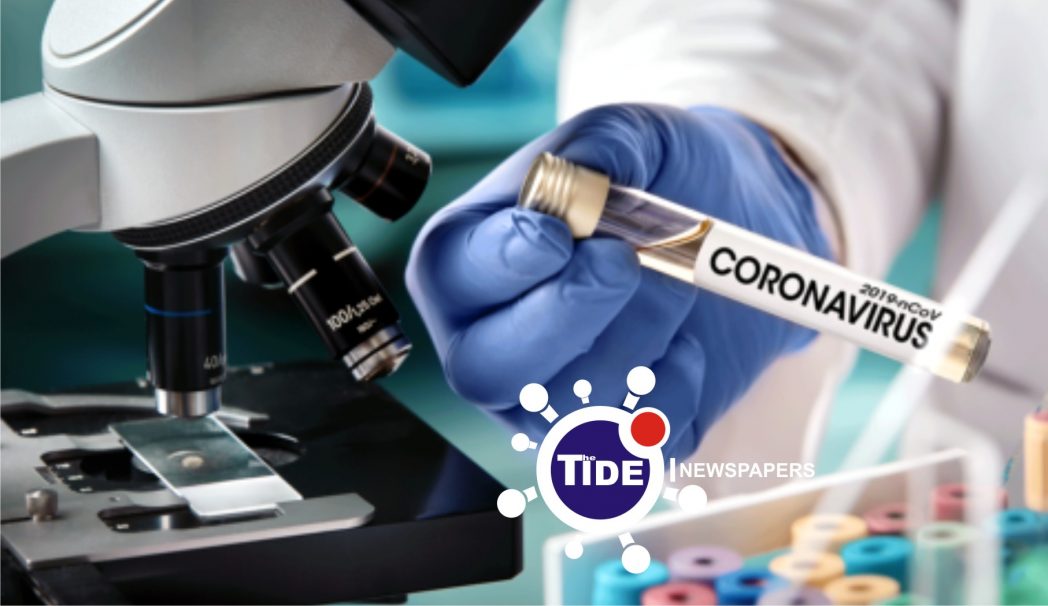 The politicisation of the fight against the spread of Coronavirus has brought to the fore the deadly application of exclusive list by officials of the Federal Government when it comes to issues that relate to Rivers State and the safety of its people.
This morning (April 12, 2020) as I perused through the newspapers, one report published by Punch Newspaper caught my attention. This report exposed the deadly double standards against Rivers State and her people. It also exposes the underlying deliberate plot to undermine the health security system of the state.
The report: "Chinese doctors' flight:  How three airline crew members 'disappeared' from Lagos quarantine centre" highlighted how the Federal Government is collaborating with the Lagos State Government to quarantine pilots and crew members of Air Peace who flew in  Chinese doctors into the country. These pilots and crew members will be isolated from the rest of the Lagos community for 14 days to ascertain their Coronavirus status.
Please click this link to read the full report: https://punchng.com/chinese-doctors-flight-how-three-airline-crew-members-disappeared-from-lagos-quarantine-centre/
From the report, the Lagos State Government has quarantined 17 personnel of Air Peace who went on that national assignment on behalf of the Federal Government, operators of the ALMIGHTY EXCLUSIVE LIST. Amongst these 17 personnel are pilots and flight attendants.
Reading through the report, it is clear that the quarantine procedure is mandatory, especially when such crew members have entered a Coronavirus impacted territory. In the case of Nigeria, Lagos State is a Coronavirus-impacted territory.
The Commissioner for Health, Lagos State, declared that community transmission of Coronavirus is in full swing in the state. With this public declaration, it is necessary that precautionary measures be taken as long as the persons are coming from that location.
Please read this report for the confirmation of community transmission of Coronavirus in Lagos: https://businessday.ng/exclusives/article/rising-community-transmission-of-covid-19-strengthens-case-for-social-distancing/
Recall that the Federal Government has quarantined the Chinese doctors that are in the country to carry out medical outreach on behalf of the Federal Government.
This brings me to the main point that I have set out to make. The Federal Government that has emphasised EXCLUSIVE LIST every step of the way in relation to interactions with pilots and AVIATION, has willingly allowed the LAGOS STATE GOVERNMENT to quarantine 17 Air Peace pilots and crew to stem the spread of Coronavirus.
In fact, three crew members that escaped from quarantine were located by the joint team of the Federal and Lagos State Governments to apprehend them for the overall safety of Lagos State.
Air Peace did not raise alarm. The Federal Government did not raise alarm to warn the Lagos State Government that it has touched the ALMIGHTY EXCLUSIVE LIST.
The quarantine of the 17 Air Peace personnel who were on National Service was never programmed to be an issue during the daily press conferences at Abuja. Therefore, the Minister of Aviation, Alhaji Hadi Sirika, the chief advocate of EXCLUSIVE LIST had no reason to insult the Lagos State Governor the way he insulted Governor Wike for defending the people of Rivers State and the health security system of the state.
If you read through the report of Punch on the issue, it was programmed to present Lagos State Government as caring for her people. Several Pro-APC Media will replicate this report. Pro-Lagos Editorials will be written about the proactive isolation of these Air Peace personnel on National Service.
I will also throw up another point highlighted in the Pro-APC Report on the quarantine of the Air Peace personnel by the Lagos State Government. There is a standing order of the Federal Ministry of Health that persons flying from Coronavirus-impacted territories be quarantined to check the virus.
Let me quote a paragraph from the said Sunday Punch report of April 12, 2020 that underlines the preferential treatment accorded Lagos State and the unfortunate politicisation of the fight against Coronavirus by the agencies of the Federal Government, operators of the EXCLUSIVE LIST.
"The 17 pilots and flight attendants later on Wednesday proceeded to Lagos to be quarantined by the Lagos State Government in line with an agreement the Ministry of Health reached with the carrier's management. The Chinese medical personnel were quarantined in Abuja," Sunday Punch wrote.
The above paragraph indicates that each time a flight leaves and returns, necessary precautionary measures must be taken to check the spread of Coronavirus and the general transmission of the virus. In Lagos State and Abuja, the Federal Government is ever ready to observe the established health protocols to check the spread of Coronavirus.
But when it comes to Rivers State, the operators of EXCLUSIVE LIST are willing to risk the lives of over six million Rivers people and Nigerians just to drill barrels of oil. They are willing to insult the Rivers State Governor everyday on National Television and Mainstream Media for insisting on the implementation of an agreement for the observation of basic health protocols to protect the lives of Nigerians, wherever they may be.
This is what the Minister of Health, Dr Osagie Ehanire, said about the observation of the health protocols on flights.
He said, "They knew that before they came and have undergone tests before they left their country. Nevertheless, they will be in quarantine for 14 days. The Nigerian Centre for Disease Control has gone to see where they will be quarantined."
To think that two leading national newspapers allowed themselves to be used to lampoon the Rivers State Governor, Nyesom Ezenwo Wike, for insisting on the operation of the health protocols underscores the rot in the country. The hatred for the truth is nauseating, embarrassing and unfortunate.
If 17 personnel of a leading airline who flew 14 hours nonstop to China to ferry essential health equipment to tackle Coronavirus for the overall safety of Nigeria could be quarantined for 14 days in line with established health protocols, why would anyone justify the reckless flights into Port Harcourt by Caverton Helicopters, who consistently refused to observe health protocols?
If the Federal authorities allowed the Lagos State Health Authorities to freely operate at the Murtala Mohammed Airport, where they apprehend pilots on essential services and quarantine them for the safety of Lagos people, why embolden CAVERTON HELICOPTERS to disregard health protocols when they fly into Rivers State?
The entire world is singing from one hymn page to ensure the safety of everyone. But in Nigeria, the situation is different. The Federal Government has instituted measures that frustrate the fight against Coronavirus in major opposition states. Aside encouraging private businesses to compromise the health security system of Rivers State at this critical time, there is no federal support for Governor Wike to carry out this herculean task.
With the 17 Air Peace personnel on compulsory quarantine, nobody has heard of threats from the Airline Operators of Nigeria threatening fire and brimstone. But they issued deadlines on Rivers State Government because they were primed to do so, even though they know of the health protocols operational at this time.
It is sad that the Federal Government will engage in this needless game of double standards. Introducing politics into the fight against the spread of Coronavirus is counterproductive.  It makes the entire country vulnerable and weakens the health defence mechanism of all the 36 states.
The objective of the fight against Coronavirus is to stop the virus from decimating the Nigerian population. In this fight, all established health protocols must be respected whether in Lagos, Abuja, Port Harcourt or Enugu. Undermining health protocols in Port Harcourt because Rivers State is on another political path, is dangerous and would undermine the national struggle.
This double standard is deadly. It is unnecessary and it is unfortunate. Nobody should fuel the spread of the virus in one part of the country because of the irregular application of EXCLUSIVE LIST.  God has exposed this aspect with the quarantine of Air Peace personnel by the Lagos State Government. All Nigerians should begin to reason along the safety of the population and not the falsehood of operators of EXCLUSIVE LIST.
It is in our national interest for the Federal Government to discard the politicisation of the fight against Coronavirus and enthrone national respect for the operation of the established health protocols agreed by all tiers of government. What is EXCLUSIVE LIST in the face of national ill-health?
I conclude with Governor Wike's advice to the Federal Government on the dangers of politicising the fight against Coronavirus.
He said: "It is quite unfortunate that the containment of Coronavirus has been politicized by the Federal Government. Every state is important in the fight against the spread of Coronavirus. Therefore, no state should be singled out for special treatment. The Federal Government should prevail or its agencies that connive with Aero Contractors and Caverton Helicopters to fly in workers on essential services to the state to ensure that the health status of these individuals as it relates to COVID-19 is ascertained."
Nwakaudu is Special Assistant to Rivers State Governor on Electronic Media