"Poor Funding bane of Niger Delta"
This is the continuation of The Tie Roundable encounter with Barr OCJ Okocha (SAN), published Friday July 17, 2009. Continued from Page 17
Petroleum act?
I don't think that it has become an Act yet. It is still going through the process in the National Assembly. The last we reviewed that was April or there about when we went for the session of the business law conference. The Act is proposed as a bill now has made for reaching proposals for the reform of the petroleum industry in Nigeria if these proposals are finally passed, that becomes law and if they are faithfully applied there will be nothing adverse to the interest of the people of the Niger Delta. What is usually the problem is the implementation of prepositions of law and the political will of those who are charged with the implementation of the law to do what is right as stipulated in that law.
Either and above the provisions of that bill, the critical point which needs to be addressed is constitutional divesting of all the minerals in the country in the Federal Government.
That is where the problem mainly arises because all the talk about the greater share in revenue derived from oil and petroleum product.
We are all sitting here and they are prospecting for the crude oil and natural gas. At the end of the day what we get is nothing compared to what we should be getting because the story there was fairness and apathy in the system, there should be no reason why the Niger Delta states should not be getting a higher percentage based on the derivation principle which everybody agree is something to be applied to assuage the sufferings of the people in the Niger Delta or wherever minerals are prospected.
So let us hope that the effort to amend the constitution will address the fundamental problem, and then all other laws will fall in place. Then we must hope that those charged with the implementation of all those laws that lead to petroleum and natural gas will also faithfully implement them, having in their minds the interest of the Niger Delta.
Does that mean the petroleum Act is the major problem in the petroleum industry?
No. No, …… the principles in the constitution that all minerals belong to the Federal Government is a major problem. The Land Use Act is just a law, is not part of the constitution. It was only entrenched in the constitution as a statute which you needed a special majority to amend. The Land Use Act is still an Act in the National Assembly and as you know, the President himself has sent certain proposals for amendment to the National assembly. The Land Use Act vest all the land in the territory of each state in the concern of that state, excluding land vested in the Federal Government so that has to do with land use and land management. The point I was making is that the right and interest of the people of the Niger Delta will best be provided for by radical amendment to the constitution particularly the section of the constitution that says that all minerals are invested in the Federal Government and of course the revenue allocation formula which is in the constitution that now stipulates 13 not less than 13 percent for all mineral producing areas.
Those are the areas we want to quickly attend to.
Let me just follow up in the last question, not too long ago, Governor Amaechi said, if that Bill being discussed is passed, it will impoverish the Niger Delta people
I wouldn't know why he said so. I would like to be directed to the particular provision in the bill, because you see, what that bill does is to break up the companies that are in the petroleum industry. NNPC would be broken up into several different companies and each will have the relevant faction of the oil industry to deal with so, I'm at a loss to answer that question because I don't know what particular section or sections the governor was referring to.
Simply because everything didn't go well. The Electoral Act is currently as was obviously and still need to be reformed I would take you to the panel headed by the former, Chief Justice of Nigeria Uwais panel that looked through our electoral system decided that not only the electoral Act but also the constitution of 1999 as far as sections relating to election were in need of dire reform. You see the way elections are structured now under the old electoral Act, is that much power is given to the Independent Electoral Commission but there is no check on the activities that the commission can engage in to receive what we would ordinarily say are democratic principles.
The situation is such that INEC has turned out to prove to all of us that it was incapable of conducting free elections in this country. INEC does not have financial independence, they ended up depending largely on the wishes of the sitting president of the day to conduct elections and we remember what happened, uptill three months to the elections; they were still talking about funding to produce voters registers and so on and so forth. And for logistic reasons, both helicopters and the vehicles they needed to carry electoral materials to places. So INEC as it was under the current law did not have true independence.
Again the Electoral Act did not provide, elections time table, it was left to the discretion of INEC to wake up one morning and told us that presidential and governorship elections will hold on one particular day. That can not be democracy.
Again INEC as you remember played to the right to either disqualify candidates or refused to accept the nomination of candidates, who were properly nominated, or supposedly properly nominated by their parties and remember the case of Atiku and Obasanjo. That went up to the Supreme Court a week to election, was when that case was decided, so those were the few difficulties that emanated from what was and still is our Electoral Act. I don't practise much in the field of election petition, but these are the obvious lapses that were in that practice and of course the actual conduct of the elections did not prove to be free and fair INEC apparently was compromised, law enforcement Agencies were compromised and many people ended up not voting, because they didn't have the opportunity to vote, that was a reality.
Independent Monitors from outside the country were present on ground, Nigerian Bar Association (NBA) set up an election monitoring committee and the report nationwide was that the elections were not free so that is the reason for the clamour for the amendment of the Electoral Act so that the process can be democratized such that people will be allowed to choose their representatives, look at what happened in Rivers State, candidates were being imposed on particular ward, particular electoral district by so called political godfathers. Our Governor now suffered the same fate. He was duly elected at the party primary held by the PDP only to have his election, you know somebody said that there was a K-leg, I think it was Obasanjo who said that Rivers State had a K-leg. At the end of the day, the court had to intervene to resolve that matter. The Electoral Act stipulated in clear terms, that for you to withdraw the name of candidate that you have elected, you must have cogent and compelling reasons.
So you don't just say error of choice, there must be cogent and compelling reason, and that was the matter that went to the Supreme Court and the court up held that there were no cogent and compelling reasons for the withdrawal of the name of the candidate who had been nominated.
So the electoral system in Nigeria in my opinion had not been properly articulated. You and I sit in our houses and you hear that somebody has been selected as your representatives. The people had no right in the choice.
There should be free electioneering processes when a man comes out and say he is serving the people and the representative of the people you would be satisfied that it was indeed the people who elected him.
You are Shell legal consultant, what can you say of oil spill?
Let me say this with all sense of responsibility, Shell that I represent, as one of their numerous legal consultants or external counsels, is one of the most responsible oil operating companies. You see the reality of the situation is that anywhere in the world where there is oil production, there is bound to be incidents of oil pollution, leakages here, spills here and there.
And for every genuine cases where there was a spill that I have been involved in, I know as a fact that Shell has made immediate move to one, stop the leakage, two contain the leakage and its spread, and three clean up the mess. The problem always arises on the area of compensation. Of course, any body whose properties had been damaged under the Pipeline Act, who has suffered a serious damage on his property land or water or whatever is entitled to compensation, and that is a right which the person has and our obligation which the oil company involved has to be stressed.
As I said the problem always arises on what is fair and adequate somebody can claim, one billion, if you claim one billion, well the quantity of oil that is spilled is not up to two barrels everybody will know that this claim is obviously exaggerated, and Shell as responsible corporate citizen and indeed all other Oil companies will be interested in enquiring into that matter because if you cannot reach agreement on what is fair and adequate, the laws stipulate that you must go to court and settle that matter and the court will now determine this is fair, this is just, this is adequate compensation and I know that in most cases, the courts have raised those determinations. Shell has gladly paid so much as I am also an indigene of Rivers State, it will interest you to know that I have done two cases against Shell and won against them, before Shell hired my services as far back as 1992, 93 to become their external counsel. So is always a controversial matter.
And you know that this new incident that most time we have used as our bases of defence, sabotage. If there is sabotage on a pipeline, you don't expect an oil company to pay because that has been unlawful act of an unknown third party, Sometime the third party who caused the breakage of the pipeline is known and some are being prosecuted for damage and destruction to oil pipeline in their vicinities. Yes is a controversial matter, but thank God, we have the court, it is here in court that we know the extent of it, the damage caused and the value which you have claimed, and I know that the courts have been very active in doing those cases and giving judgment to whom judgment is due.
What are the benchmark for compensation?
The Department of Petroleum Resources (DPR) stipulates what you should pay. And like I told you the figures they are using are not really commensurate with reality. They will tell you that a palm tree should be valued at N80 or so. You know a palm tree is something that regenerated and somebody said every part of the palm tree is valuable. The stem, the frond, the fruit the nut you understand.
So first you must look in the direction of DPR. They should stipulate fair and adequate bases for assessing the cost of damage caused to any body who has lost properties as a result of an oil spill. Those rates unfortunately are stipulated by DPR and of course everybody will like to use that as the rate to pay you compensation; but I can tell you speaking from experience some of those claims are not realistic.
How can stem of plantain cost N20. One bunch of plantain is worth more than N20. So those rates were made long ago and there is no effort on the part of the DPR to review the rate which is why the courts are now relying on the values put on those items and properties by evaluation experts, estate surveyors and valuers.
Even they and us say that you must pay market price. Economic price, economic value.
Our problem; that is the problem of Nigeria today is the Niger Delta issue. Federal Government created the NDDC, created the Niger Delta Ministry, and MEND took up arms to press their case, recently Federal government has offered amnesty to militants, but some Nigerians feel that the problem of the Niger Delta is the problem of irresponsibility on the part of Niger Delta leaders, considering the amount of money that has been coming to the areas since 1999, Sir, what do you think government has left undone to solve Niger Delta problem?
Well, is a good point, irresponsibility of our Niger Delta leaders, had led us to this sorry part where we are now; is a good point.
Some have argued and I agree that most of our leaders, especially our elected leaders have not applied the funds that are coming to the Niger Delta in a judicious manner. Indeed you remember the national Political Reform Conference, the story was that the Northerners, who were asking, Oh; you people should go and ask your governors what they have done with the money, you are getting 13 percent. But that is an argument which any body can write. The reality is that what is being advocated to the Niger Delta states is not commensurate with what is expected. And we want to recall that before we had a region, the principles of derivation was fixed at 50 percent, and with 50 percent, most of the regions were able to develop their infrastructures.
Now the federal government is taking more than the lions share and apaltry 13 percent is coming to oil producing states, that cannot be sufficient to develop infrastructures in this long neglected region.
There can be no argument about the fact that 13 percent will only scratch the surface. They tried with OMPADEC, even the 3 percent under OMPADEC was not getting to OMPADEC. NDDC 13 percent, the states 13 percent, the money was not getting to those states. Now they created the Niger Delta Ministry, something which I thought was misplaced. Still the problem is sufficient funding is not going to the ministry and you are now having two parallel agencies, ministry of the Niger Delta and the NDDC, which one are you looking at. You know my people have a proverb that, goat that belongs to many people usually die of starvation. Because somebody is expecting somebody to feed that goat. So the reality is, Is an argument which I am not prepared to throw my hat into this point whether our leaders have faithfully applied the funds. But the real problem is, sufficient funding is not coming to the Niger Delta. Let us face it, Agriculture is relegated, Agriculture, including arable land agriculture and acquatic agriculture, fishing, farming and all that relegated to the background.
The mainstay of Nigerian economy now is the oil revenue and they will tell you that over 90 percent of the federation account is the oil revenue.
That little that we should get for derivation should be given to us the Niger Delta states. That little should also be increased to a reasonable percentage so that there will be some thing meaningful to this neglected area and it will take more than a super human effort to rebuild, restore the area to also rebuild infrastructures. So that is my answer to the question.
The argument by Ijaw National Congress that more states should be created for the Niger Delta region is that the solution?
Let me say this, and let us be frank, the problem of the Niger Delta is not creation of States. Is money. Whether the money goes to ten states, or to one state, is neither here nor there. Indeed, it makes more sense to me that the money goes to one state and let that State use that money because the lower the percentage the existing state will get. What I am saying is the quantum of fund. Instead of dividing 13 percent to how many states we have now in the Niger Delta; Six states, Edo, Delta, Bayelsa, Rivers, Akwa Ibom and Cross River. If you are getting 13 percent, you created ten states, the same ten states will be sharing the 13 percent so the quantum going to individual states will be reduced. As for me is better to have the money in bulk.
Sorry Sir, just follow up if you look at Bayelsa State it has eight recognized local Government Councils, Kano has 44, now when these go to the federation allocation committee, they share funds to these local Governments, Kano gets that of 44, Bayelsa gets that of eight, don't you think is right if another state is created out of Bayelsa and perhaps ten more councils created, Bayesla then will be getting for eighteen that is the question, he is trying to ask?
You know the object that is being shared is a fixed amount it is unfortunate that they have politicized this matter of creation of state and local governments. The Northerners and political leaders of the past thought that was agimmick in which they will use to get more money to their states.
You know, I like to say, let every state generate its own revenue, all this junketing to Abuja to share federation account or federation Allocation Account monies is meaningless. And it is meaningless because everybody is looking at oil revenue as that being shared. If we had each state catering for itself, getting just a subvention, based on acceptable principles, I'm sure the clamour for more states, the clamour for more local governments will die down because we are using it now as a basis, yes there is a valid argument to say, we need more states, we need more local governments, but if we realised that what is being shared is a fixed amount, the more we are, the smaller the share we would get from that fixed amount then we would see that more states, more local governments are only irrelevant.
We should not be tied up with revenue allocation, each state should generate its own revenue and any state that cannot survive on its own should merge with other states. And you will see that the thousand and one state that you have there in this country cannot survive on their own without this money from federation account allocation. Is a political matter and that is the reason why everybody now wants more states and more local governments.
Are you now saying, we don't need creation of more States?
For overriding progress of this country, creation of more states will not solve our problem, it will not because you see, we started as regions. We have been fragmenting this country to smaller units, smaller units and unless we put a stop to it we would continue to fragment this country.
Most communities in the world are coming together. There is the Europen Union (EU), there is the Organization of American States (OAS), there is SADC in South Africa, we even have the African Union.- (AU).
You make more progress as a large group than as a small entity, because what you get is bigger and how you planned to use that which you get is more focused in your articulation of it. The current states cannot survive, infact, if you look really true, only ten states can survive in this country, without federation allocation.
So you don't subscribe to calls for confederation?
That is a political matter, you know, we haven't really practice true federalism in Nigeria and some people are now saying, lets us be confederation, that principles arose during the days building up to the Nigerian Civil War and I was already a secondary school student, 1964 and I knew that , that argument was a political argument. There was nothing wrong with the regions, the way they were structured in the first place yes there was ethnic domination in some parts. We the minorities in the East had difficulties with the majority tribe that was dominating the day but I still believed that regions, particularly those that were properly managed made more progress as regions than we are now making as states.
Go to the west for instance, so we have to evaluate it very critically, is not something one can say, I think that the principle is that, you make more progress when you are a strong entity. The smaller you are the more marginalized you are. The less revenue, you would be getting, the less ability you would have, where is that lead to, because issues of fragmentation will continue to arise.
Q: ??????
Okocha: My father served in the Colonial police the only problem, my father ever had in the Police was that of tribalism. Because, he was minority in the old Eastern Region, Ikwerre man. Whoever heard of Ikwerre people becoming Police Officers but even at that his promotions came as at when due.
He went to Police Colleges in England, out of merit and then the Police was dedicated.
Your character needed to be examined before you enter the Police my father was recommended to join the Police by an old headmaster from Ohafia, through his relation that was in government in the Eastern Region. That was how my father got into the Police.
As a minority, hewent to Police Colleges and was able to perform and on merit. He got deployed to the branch alled special branch.
Special branch is the brach of the Police, that eventually became NSO and became SSS.
Chief Horsfall served under my father, in special branch in the Eastern region, and that time just before the civil war broke out, he was the deputy to MD Yusuf in a special branch. Then a Police man was really a friend, you would walked along the road and you stopped a Police man, very knowledgeable.
You are going to Aggrey road, Policeman will take pains to tell you where Aggrey road is, in fine language. You know they used to carry buatons in those days and alone Policeman standing at the end of the street was enough to drive criminals away, but now Police is for all kinds of people.
I can tell you that the stories we have indicate that some of these check points that you see armed robbers operating, some of them are wearing Police uniforms.
Some Policemen have also been implicate in armed robbery. Police need to be trained you know, overhaul, thoroughly overhaul. Any and any person cannot be recruit into the Police; because the Police is a civil force for maintenance of low and order. When you have criminals in the Police you have difficulties.
You know in those days, if you are a Police constable, and you bought a motorcycle, you need to explain where you got the money to buy a motorcycle constable, everybody knew your salary, but today, you see a constable operating 20 buses, 20 taxis, in the days of Okada, there were Policemen who owned 20 Okadas.
So the Police now is not what it was my father used to tell me stories of how they used to investigate cases. Detectives were trained. Now you go to the Police, they asked you who do you suspect.
How can you suspect, you are sleeping in the night somebody came to steal.
Your properties, and you know there was something the Police had, they had this supernunary Police Officers. They had what they called Police informant.
By the time, you go to an informant, he would know where, armed robbers came from to operate in Elechi street Diobu.
Is o longer the same, they are not trained, they are not properly motivated, they are not properly equipped.
And in those days, every Policeman who signed for Rifle will signed for the number of cartridge what do they cacled it bullet, that will go into that rifle.
They had an Armoury, you had hand writing experts, you have forensic analysts in the Police in those days and you know what they say, just by dusting this envelope now, they will tell you how many people had handle this envelop and they had record, without record, you can't to police anywhere I had a problem once with a young man in America, and I wrote a letter to Chief of Police in Boston. They picked up the man finger printed him and told him they don't want him any where within three miles of where I was staying in Bostom, and they were able to monitor that young man, and they succeeded in making sure he was nowhere near me for the three weeks I stayed in Boston that is what the police want to do. They know the criminals, they monitor them on a daily basis. So we need to retrain the police properly equipped the police and then properly motivate them.
Q: What is your comment on the current ASUU strike
Okocha: Yes, is unfortunate progressively, I will says I won't want to use the word responsible, but I will say government has been unfaithful to its obligation to the educational sector. The time, we went to the university late early 70s, we were satisfied that we entered university in September of 1973 and graduated in June of 1977 four years for a degree programme, we were satisfied that lecturers were being paid their salaries as at when due and their salaries were commensurate with the work they were doing.
Government as we however and heard, had several agreements with ASUU and the university teachers, but government had not been faithful to implement those agreements.
Why should that be so. And we are talking of universities. The some thing goes down all the way to secondary education, primary education. I don't know whether government actually recognizes that without education without proper education foundation this country is in jeopardy. Who will take over tomorrow from those of us who have gone through these processes. Most people are now sending their children to school in places like Ghana, Togo, because our educational system cannot guarantee a proper education for our children. Is unfortunate, and I think that government would wake up to its responsibilities.
The educational sector must be given immediate attention. All agreements signed with university teacher must be implemented and without any delay.
Q: Sorry before we go back to the police, let go back to Niger Delta, if you are in position to suggest what percentage should come to the Niger Delta, what will you suggest?
Okocha: 50 per cent because they are precedents. We started with 50 percentage should be anything less. And people are telling you those who want to play the politic of Nigeria Oh nobody is producing the oil, the oil was put there by God. Have they for gotten that in the traditional principles of land ownership, the man who owns the land owns everything under the land. So we leave me with my land and if any oil company wants to take oil from my land or gas, let that company negotiate with me.
In that case I will have 100 per cent. Isn't it. The argument cannot be sustained that any body should tell us, that God put the oil there yes, but we came and live here where we migrated from, everybody ended up somewhere and that place you ended up to is your own land. For Nigeria to claim Oh: that the oil is there, God put it, so did he put gold and other minerals in other lands. Let everybody exploits his own and what ever you can make of it, make of it and take it 100 per cent.
So the principle that exist, and the principle is fair is that Nigeria as a federation started with 50 per cent derivation as in the 1960, and the 1963 constitutions. That is the principle that already exist. The principle we should go back to.
Governor Wike And The Audacity Of Accountability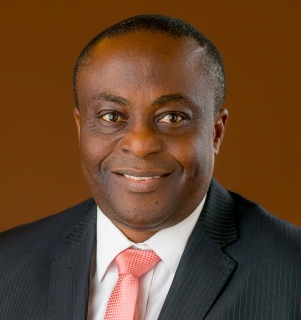 On Monday, July 12, 2021, Governor Nyesom Ezenwo Wike, Govenor of Rivers State, did what most leaders, especially those elected to superintend the affairs of their people at various levels of governance, are often too scared to embrace.
This is either as a result of under perfomance or the glaring inability to impact positively on their people and area of administration.
Governor Wike boldly mounted the podium at the Obi Wali International Conference Centre, Port Harcourt and with unshakable confidence, cerebral oratory and fearless advocacy, laced with admirable aplomb, exhibited the audacity of accountability, when he presented his scorecard.
He gave an account of his stewardship, in a progress report covering the six years since he assumed office as the  Governor of Rivers State on May 29, 2015.
Of course, many Rivers people will recall that the presentation of the performance scorecard had already been programmed as the culmination event of listed activities marking the second year anniversary of the second tenure in office of the Governor.
Yet, incredibly, every item listed on the activity chart, from flag-offs to inaugurations and a few other extras, had been accomplished with timely precision, performed by a distinguished cast of national and indigenous statesmen from across the geopolitical zones in the coutry and garnished with the flamboyant pomp and cultural pageantry, reminiscent of the proud, colourful, quintessential Rivers traditions.
It is indeed amazing that long after many states have forgotten how their own second year anniversaries celebration  transpired, Governor Nyesom Wike was still flagging off and commissioning projects across the length and breadth of Rivers State, two months after. 
As a matter of fact, precisely six weeks ago, the activities for the celebration of the second anniversary of the second term in office were kick-started, with the flagging-off and commissioning of new and completed projects and for 40 days, Governor Wike, his cabinet and his array of distinguished special guests, traversed the length and breadth of the State to either commission or flag-off various development projects cutting across different socio-economic sectors.
The global Community and the entire nation saw the phenomenal harvest of projects, including roads, bridges, education, healthcare, housing, social welfare, sports and rural development across Rivers State, as the sounds and sights of the happy and grateful beneficiary institutions, communities and people, were beamed on live telecasts.
The very fact that he delivered on every single item listed on the programme of activities, which had been drawn up several weeks before the second anniversary, was not only remarkable for the audacity and confidence of his visionary leadership, but indeed an excellent reflection and astute exhibition of what governance accountability to the people is all about.
By way of summary, Governor  Wike's account of six years of focused, determined, strategic, courageous leadership and unprecedented transformational development across the 23 Local Government Areas of the State, covered the breathtaking infrastructural revolution, golden era in health care delivery, educational advancement programmes, practical efforts in agricultural development,  pragmatic rural transformation initiatives and the economic stimulus engagements.
Other areas included, strategic housing development, robust and necessary equipment, in hard and soft logistics, as well as humanitarian support to security agencies, smooth and uninterrupted administration of justice, expanded frontiers in sports development, appropriate social welfare provisions, unparalleled recognition for culture/tourism and of course the entrenchment of a peaceful, rancour free, political atmosphere, which all featured prominently, even against the backdrop of the devastating COVID-19 pandemic.
Governor Wike highlighted the fact that since 2015, his administration has delivered over a thousand kilometres of Trunk-A roads; embarked on construction of phase one of the trans-Kalabari road, simultaneous construction of ten arterial flyovers, with three already commissioned and connected the ancient coastal community of Opobo to the rest of the State and the country by a tarred road.
He further said that his administration has also transformed not less than 18 major single lane roads to dual carriage ways with street lights, pedestrian walkways and covered drains and while noting that the dualization of Ahoada–Omoku, and Egbema Omoku roads is also underway.
He affirmed that his government has reclaimed vast swathes of sand-filled land for some of the coastal communities, including Abalama, Bakana, and Kula to advance their development and also started the sand filling of 55 and 42 hectares of reclaimed land for Abonnema/Obonoma and Okrika communities respectively.
In the education sector, Governor Wike said his administration has provided over 1200 classrooms and nearly 14,000 desks to over 200 primary and junior secondary schools, all in addition to the reconstruction, furnishing and equipping of several secondary schools, including some renowned and famous ones too, with modern classrooms, laboratories, libraries, sports facilities, staff quarters and paved interconnecting road networks.
"As a result of the concrete and targeted interventions, the education system is becoming more and more effective and qualitative in the State with enrolment and transition rates of over 98 per cent, while over 80 per cent have consistently recorded 5 credits and above pass rates, including Mathematics and English in WASCE since 2015," he said.
In the health sector, Governor Wike said his government has commissioned the 132-bed Mother and Child specialist hospital, established the Rivers State University Teaching Hospital, rebuilt and upgraded the Government House Specialist Clinic, renovated existing primary health centres and general hospitals, and built some new primary healthcare centres  for under-served communities.
All these and indeed many more, were succinctly and brilliantly packaged and presented in the compendium of 536 pages, which captures the fundamental achievements of the Governor in the last six years.
Central and integral to the amazing infrastructural transformation taking place all over Rivers State, is the international construction giant, Julius Berger, which has brought its globally renowned expertise, complemented by some critically recognized indigenous construction firms, in a formidable partnership with the  government, to deliver quality, enduring legacy projects that will and have met all International standards.
Indeed no leader or administration could be more committed and insistent on embracing and ensuring that the courage and audacity to entrench and ensure accountability, are upheld in delivering good and responsible governance to the people.
Of course, the six years account of stewardship presentation would not have been complete, if Governor Wike had ignored his nationally acclaimed civic role and responsibility, as a Governor and concerned Nigerian, who loves our country so much and wants our democracy to survive, to once again voice his fears and concerns of many voiceless Nigerians.
He drew attention to the state of the nation, especially the deteriorating economy, the worsening insecurity, the lack of purposeful national leadership and the strangulating hardship being faced by ordinary citizens, as a direct result of the visible failure and mismanagement of our democracy and diversity by the APC-led Federal Government.
One of his and what eventually became a national concern was the nomination of Ms. Lauretta Onochie as an INEC Commissioner and gladly, the matter has been appropriately handled by the Senate to the relief of Nigerians, which it appears had listened and acted on this timely advise by Governor Wike: "Where Mr. President lacks the courage to so do, then, the National Assembly, which has a responsibility to defend our democracy must endeavour to wake up on the right side of history by rejecting her nomination."
The other matter which engaged Governor Wike's attention is the proposed amendments to the Electoral Act, which is now before the National Assembly and while commending the House of Representatives for affirming and reassuring Nigerians on its positive provisions in the proposed bill on electronic voting and simultaneous transmission of unit results by electronic means, he offered the following advise: 
"Everyone who means well for our democracy believes electronic voting and simultaneous transmission of results has the potential to prevent the large-scale rigging of election that has become regular in our electoral system. President Buhari readily attributes his victory in both the 2015 and 2019 polls to the introduction of the novel card reader device by President Goodluck Jonathan's Administration; yet he has been overly reluctant on the need to midwife the birth of a new, transparent, efficient and trustworthy electoral system for the country.
"Let me therefore warn that we do not need a soothsayer to tell us that to allow the old ways of doing things and much vilified status quo to continue to prevail in our electoral system as recommended by the Senate's version of the bill would be a complete disservice to the nation and a recipe for disaster for our country.
"Again, I hope Mr. President still cares about his legacy and would therefore prevail on the APC-controlled National Assembly to give the nation an Electoral Act with positive provisions on electronic voting and simultaneous transmission of results from the unit level to prevent rigging and guarantee trust, credibility and confidence in our elections."
On the now uncontrollable state of insecurity and insurgency across the country, Governor Wike advised thus: "The heightened degree of insecurity across the country and the obvious inability of the Federal Government to tackle this menace continues to be very troubling. Nigerians are in desperate need of relief from the daily incidents of kidnapping and mindless killings across the country by insurgents, herdsmen, bandits and militia groups.
"The APC-led federal Government must step up and be alive to its constitutional responsibility to protect lives and property in all parts of the country or admit its lack of capacity and resign before the country collapses like a pack of badly managed cards on its hands. Enough of the excuses, ineffective actions and buck-passing".
It has often been said that accountability is the very hallmark of good governance and excellent leadership and leaders demonstrate accountability by taking responsibility over the success and growth of the people and areas they administer by resolving to own up to commitments and promises that they have made. 
Being an accountable leader is not an easy task but it is essential in order to be a change agent and to deliver real value to your people. Accountability therefore means being answerable to the actions and decisions made by the administrator and possessing both the vision of a leader and the courageous sagacity and  administrative acumen to execute that vision.
The accountable leaders are the ones that can take a challenging vision and make it a possibility, even when it requires asking for help when and where it is necessary. They regularly monitor and review how they are doing and take the time to celebrate wins along the way, despite the bumps that will periodically appear to delay the project. 
In the last six years, Governor Wike has exhibited all the hallmarks of an excellent accountable leader both in projects delivery and governance, with his footprints everywhere across the 23 local government areas of the State, and even beyond and like the Governor himself says: "Take it or leave it, the truth is constant. There is no promise we made or project we set out to achieve that we have not fulfilled or delivered".
But like all true accountable and transformational leaders, Governor Wike would rather leave the judgement of his performance for the people to make, even as he is convinced like many Rivers people are too, that his administration has lived up to its promises, made the desired difference and brought about the transformational changes that majority of the people had yearned for when they gladly gave their mandate and trust, six years ago. 
Governor Wike captured this conviction aptly in the following declaration and pledge: "The sheer number of audacious projects we have rolled out and executed in the last two years clearly confirms our abiding promise to continue to deliver more development projects for the benefit of our State, our people and the nation until our last day in office.
"I wish to therefore assure you that there will be no let-up in our commitment and determination to deliver more projects to further consolidate the progress we have achieved in the days, weeks and months ahead."
It is only fitting therefore to reflect on the six years of the administration of Governor Wike in the uplifting words of veteran journalist, International publisher, media mogul and indeed the doyen of post modern Nigerian journalism, Chief Dele Momodu: "Super congratulations to the Governor of Rivers State, Nyesom Ezenwo Wike, on the extraordinary job he has done in the last six years.
"I was proud to see a Nigerian leader render account of his stewardship two years ahead of the completion of his second tenure… May the good Lord complete the massive Projects he has assigned himself in the coming months. Amen".
Nsirim is the Commissioner for Information and Communications, Rivers State.
Wike's Enduring Legacy Berths At Opobo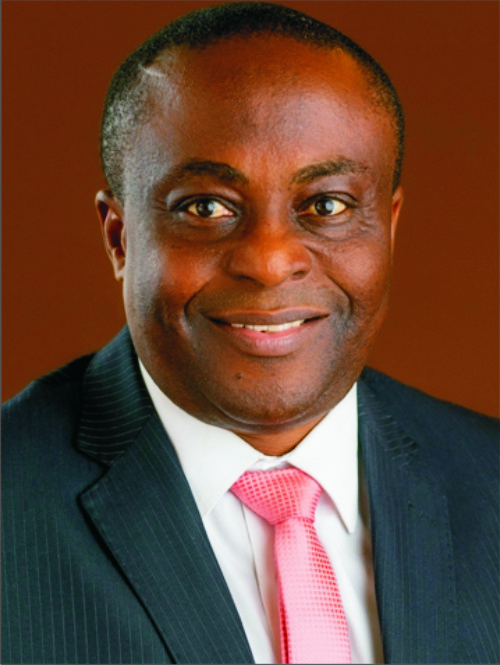 After 150 years of its existence, the ancient kingdom of Opobo, an island in Rivers State, can now be accessed comfortably by road, following the inauguration of Opobo axis of the Unity Road by Governor Nyesom Ezenwo Wike.
The road was commissioned on Saturday, July 3, 2021 by a member of the Peoples Democratic Party (PDP) Board of Trustees and former Minister, Alhaji Adamu Maina Waziri.
Waziri observed how excited the people are to have a road of such high quality to drive on and hailed Governor Wike for bringing humanity to governance.
The 11.15 kilometres long and 7.3m wide road, with five bridges along the Opobo axis of the super highway, has a minimum fill height of two meters, with a maximum height of 8 meters at some points.
It was built through swamps, mangroves and some of the most difficult terrains for road construction and has a 1.5m wide shoulder on either side. It also has 18 culverts and 5 bridges with a shoulder of 1.5 metres on either side.
The road, which is an ambitious project initiated by fomer Governor, Dr. Peter Odili has connected the Island of Opobo to the rest of the state .
With the commissioning of this axis of the Unity Road, an important campaign promise which Governor Wike made to the people of Opobo has been fulfilled.
It is also important to note that with this official commissioning, the great land of the legendary King Jaja, will now become a post modern, coastal tourist attraction with viable economic opportunities open to the global Community.
The avalanche of encomiums which have poured in from Opobo indigenes, Rivers residents and indeed many of those who either watched the live pictures from the commissioning or saw the still photographs of the glistening stretch of endless shiny nylon tar all the way into the heartland of Opobo kingdom, speaks volumes.
The amazing import and impact, both historical and existential, which this completed legacy road project represents for all and sundry is better imagined than described.
Governor Wike, prior to the inauguration of the Opobo/Nkoro axis of the Unity road, had often teased, in campaign language mode, that the people of Opobo town had never driven home with their vehicles for the past 150 years, until his intervention to complete the road for them.
Typically, the confused and attention seeking opposition had swallowed the well laid bait set by Governor Wike and filled volumes of Newspaper pages and the entire social media space, with their desperate campaign to locate themselves in the glory circle.
They attempted to woefully undermine the unparalleled accomplishment of the Rivers Governor in delivering the road and then dubiously misled the public with contrived contributions of the immediate past administration to the actualization of the project.
Of course, His Majesty, the Amanyanabo of Opobo, King Dandeson Douglas Jaka, Jeki V, a King who exudes imperial majesty and regal wisdom, understood Governor Wike perfectly and it will now be written and etched forever in the annals of Opobo folklore, that it was during his reign that his people actually drove home comfortably for the first time on this super highway.
The Amanyanabo who is also Chairman, Rivers State Council of Traditional Rulers, captured the historical dimensions of this legacy project, when he declared that his people will remain eternally grateful to Governor Wike for the courage, compassion and visionary acumen he has brought to leadership.
He also appealed to the Governor to initiate another land reclamation project in Opobo, to provide more land for the increasing population of her indigenes.
Governor Wike, while addressing the ecstatic crowd at Opobo, declared that the completion of the road and its inauguration is a dream come true not only for the people of the area, but especially for his administration, adding that he feels happy to have fulfilled his 2014 campaign promise to the people of Opobo.
To appropriately accord honour to whom it is due and equally address all the unnecessary and self-seeking innuendos flying around, now that the project has finally been completed, Governor Wike expressed appreciation to the administration of Dr. Peter Odili for conceiving the Unity Road project.
Governor Wike equally stressed that without the foresight of Dr. Odili, it would have been difficult for his administration to complete the Opobo axis of the Unity Road.
To further add a well deserved icing on the Opobo cake, Governor Wike directed his Special Adviser on Special Projects, in prompt response to the appeal of the King, to liaise with the Amanyanabo and leaders of Opobo on where they desire a new land to be sand-filled and reclaimed for them.
Governor Wike also urged the Surveyor General of the State to commence the process of land mapping and survey of the already sand-filled land in the area to enable Opobo indigenes to begin allocation of spaces among themselves.
It has often been said that one of the defining attributes of good leadership is the visionary discernment to provide what the people need more in their peculiar environments, rather than cosmetic, white elephant projects.
Governor Wike has exhibited an uncanny and astute visionary leadership by boldly delivering enduring projects where they will have meaningful impact instead of inaugurating projects just for cheap publicity.
The Urban Renewal Programme in the capital city, including the flyovers, the internal roads construction with drainages and streetlights, amongst others, have gradually returned the capital city to its garden city status.
It is this same astute leadership that has led to the highly acclaimed construction of some of the life changing projects like the Sakpenwa-Bori-Kono super highway, the first phase of the trans-Kalabari road, the reclamation of land in Abonnema, Obonoma and Okrika as well as the location of three new University campuses across the State.
The Mother and Child Hospital, Dr. Peter Odili Cancer and Cardiovascular Diagnostic and Treatment Centre, the Rivers Cassava Processing Company and Real Madrid Football Academy also stand out for mention.
These indeed are some of the legacy projects of the Governor Wike administration and they will remain indelible and ensure that his name is etched in the sands of time for posterity.
Nsirim is the Commissioner for Information and Communications, Rivers State.
By: Paulinus Nsirim
Dakuku Peterside: The Tragedy Of A Misguided Intellectual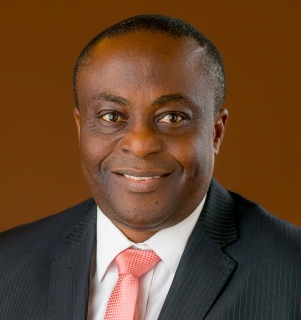 Our attention has been drawn to an article titled: "Governor Wike: When facts yield to pernicious propaganda," written by Dr Dakuku Peterside and published widely both in mainstream and online media platforms.
Ordinarily, we would not have bothered responding to the long winding, virulent and dubiously rambling epistle for the simple reason that Dakuku Peterside's riposte was a rejoinder to a professionally crafted  features piece painstakingly  written by the highly respected journalist, Chief Dele Momodu, titled: "My Close Encounters with Gov Nyesom Wike."
Of course, the title of Chief  Momodu's piece, "My Close Encounters with Gov Nyesom Wike", speaks loudly for itself, as a narrative predominantly inspired by his personal observations and comprehensive fact-checking tours of Rivers State and several other official and informal meetings with Governor Wike in the line of duty.
Chief  Momodu has quite appropriately replied to Dakuku Peterside's vitriolic and pugnacious bellyaching, in a succinct, widely publicized and highly recommended must-read 7-point right of response.  
This response has situated his original article in its proper context and in measured tones, exposed the perfidious intellectual treachery, which defines the polemics of our newfangled public intellectuals. 
However, Dr.  Peterside, apparently in an effort to justify his recently arrogated, self styled title as: "a policy and leadership expert", obviously assumed against the backdrop of some recent poorly written, ordinary and simplistic essays, lacking the intellectual rigours and analytics of an "expert", attempted to stand truth on its head, with an overdose of misleading passages, which sadly reflected the unfortunate tragedy of his present predicament and dilemma, as a misguided intellectual.
Our response has thus become quite necessary therefore in view of the risk that, as Dr. Peterside rightly observed, the danger of allowing misinformation or blatant falsehood to stand and flourish, is the irreparable harm it does to society, as such misinformation leads to the arrest of social development and alters the popular aspiration of the people.
For example, an excerpt from his tedious rejoinder, which succinctly captures this dislocated intellectual locus, reads thus: "No amount of propaganda, not even leveraging on the reputation of Bob Dee, can garnish a bad case… it is only fair that as a significant stakeholder in the development and politics of Rivers State, I am joining the patriotic endeavours of well-meaning Rivers State people to put the record straight. In doing so, I concede that in our highly politicized environment, falsehood ignored later starts looking like the truth, and with time facts become debatable. This, unfortunately, is not time for politics."
Against the backdrop of the above therefore, it becomes imperative to properly locate Dakuku Peterside within the ambit of his present hibernation and the torpor that ultimately invokes misguided hubris on his suffocating inertia.
Unceremoniosly relieved from his recent unimpressive misadventure with NIMASA; a job for which he had little knowledge and zilch experience, but was appointed as compensation for his failed Governorship bid, Dakuku has been compelled to recline quite disconsolately to his recognized day job of Wike-bashing.
Charged with reluctant gusto and this time masquerading with the ambivalence of an omnibus self imposed title as "leadership and policy expert", ostensibly crafted after several pedestrian appearances as a 'Speaker' at some makeshift conclaves during his short- lived stint at NIMASA, Dakuku's  pathetic appendage of the Amaechi Administration and pitiful lackey of the Transportation Minister, has once again been exhumed.
We do not wish to further glorify his attention seeking, garullous verbiage, especially now that we are also aware of the devious and frenetic jostling for appointment into the Niger Delta Development Commission (NDDC) substantive Board. 
Suffice it to say that just as Chief  Momodu has aptly observed in his response, Dakuku goofed in almost every paragraph of his bitter, acrimonious and conserted effort to undermine the amazing, determined and unstoppable zeal and dynamism with which Governor Wike is delivering legacy projects across the State.
It is indeed a shame that a 'significant stakeholder' and a 'leadership and policy expert' as Dakuku addresses himself in his verbose essay, is still appropriating projects meant for the welfare and wellbeing of Rivers people, to specific administrations, as though they were personal property. 
Perhaps, he needs to be reminded that the railways which his mentor is gloatingly delivering were conceptualized and commenced with considerable work done on most of them by the previous Federal Administration.
The same goes for the second Niger Bridge, the rehabilitation of Airports and some of the far reaching reforms in the maritime sector. We are even embarrassed that Dakuku Peterside, who could not attract a single project or influence any meaningful value adding initiatives to the lives of his people in his many years as NIMASA Boss,  can shamelessly reference the Andoni-Opobo-Nkoro Unity Road.
To even make such a pedestrian point that the Wike administration cannot complete the remaining 20 percent of the road in six years is laughable. After 150 years of existence as a Kingdom, his hometown, Opobo has been linked by road by Governor Wike.
It is even more surprising that despite the avalanche of information and authoritative clarifications in the public space about the refunds from the Federal Government, Dakuku Peterside, like a drunken analyst who has only just woken up from a delayed stupor, is only now adding his own misleading misinformation to the discussion, when the train had long left the station. 
This is utterly ridiculous coming from a supposed scholar and so called 'significant stakeholder'.
Like Chief Momodu rightly pointed out, Dakuku's jaundiced perception of events in Rivers State, attests to the sad fact that he is no longer familiar or conversant with the reality on ground, which even distinguished members of his own party, APC have participated vigorously in, establishing the  credibility of the amazing work Governor Wike is doing across Rivers State.
 One needs not remind Dakuku Peterside that political psychophancy can oftentimes transform into reputational absurdity.
Indeed, Dakuku Peterside's tirade resonates loudly in his warped translation that the curfews in Rivers State, most of which have also been necessitated by the horrendous failure of the Federal Government to stem the rife spillover insurgency and wide spread attacks by unknown forces in the land, as well as the Covid-19 lockdowns to enforce mandated protocols, aimed at curtailing community spread of the global pandemic in Rivers State, are examples of insecurity in the land.
One would not have been surprised if this was some beer parlour analysis by an inebriated critic but the fact that it is coming from a man of Dakuku's so called scholarly disposition beggars belief. It would be a waste of time therefore to inform him that the spate of insecurity in states surrouding Rivers State has made it imperative and inevitable for Governor Wike to show bold, determined, focused and decisive leadership in order to protect and secure the lives and properties of Rivers indigenes and residents.
But perhaps, the most malevolent manifestation of jealousy and malicious angst echoes loudly and ruefully in the petty bitterness inherent in Dakuku Peterside's conclusion, when he says: "I am aware that Governor Wike's main signature project is the replica of the Government House that he has built for himself in his village…". What else could be more churlish and infantile than this kind of dangerous covetousness which speaks ill of the good fortunes of one's neighbor.
Ironically, while Dakuku Peterside is still wrapped up in the hypnosis of a past, riven with monumental failures, which he and his atrophied co-travellers have continuously attempted to repackage with half-truths, cover-ups, outright lies and distorted facts, Rivers people whose lives and communities Governor Wike had impacted and is impacting positively, have continued to shower uncensored enthusiastic and sincere encomiums on him, from Etche to Saakpenwa, Bori, Ikwerre, Kalabari and even from Dakuku's own backyard in Opobo, when they celebrated the 150 years anniversary of Opobo kingdom.
We are however gratified in the knowledge that Governor Wike does not even have to engage in what Dakuku Peterside has so petulantly refered to as 'pernicious propaganda'. His works in road infrastructure, healthcare, education, agriculture, human capital development and sports, speak for themselves in the 23 Local Government Areas.
Let us also notify  Dakuku Peterside, that Governor Wike still has nearly two more years of his administration left and with the promise that he will impact every Local Government with legacy projects and will complete all projects he has embarked on, he has already written his name in gold in the annals of time. There is no amount of bellyaching or convoluted analysis that can alter that. 
As a second term Governor, Wike is working as if it is his first tenure and Rivers people and the entire world are seeing and applauding him everyday.
Nsirim is the Commissioner for Information and Communications, Rivers State.