Nation-Building: CIBN Seeks Collaboration With Stakeholders
The Chartered Institute of Bankers of Nigeria (CIBN) Lagos branch has called on all stakeholders, government agencies and the media to collaborate in building the Nigeria economy, especially at this period of global financial meltdown.
Speaking recently in Lagos, to formally announce the institute's up-coming Bankers Night at July 30, 2009, Herbert Okumagba President of the organising committee for the Bankers Night and executive director of Oceanic Bank said the country is endowed with raw materials that could be transformed into finished products if probably harnessed.
He said that the Nigeria economy is very fragile, especially the financial industry, and that it is only a joint venture in building the economy that could enable Nigeria realise its vision of 2020.
According to him, Nigeria has never experienced some natural disaster or toxic assets which most countries in the world could not find solution to. "The problem that Nigeria has is mainly with the media. It is what you call yourself that people calls you. Our media industry has not played their role in projecting the image of the country positively. Most advanced countries of the world experienced worst things that we could record here, but our press tends to blow things out of proportion. There is need however to collaborate with all other stakeholders to build this economy", he said.
Okumagba therefore explained that the topic chosen Global Financial Meltdown in Africa, asking players in the financial industry, have been assembled as key speakers at the event.
Explaining dignitaries at the occasion, Okumagba said the guest speakers are two erudite Nigerian, Mrs. Oby Ezekwesili, former Nigeria Minister of Education and the present Vice President with World Bank in charge of Africa and Asia and Bode Agusto, former director general and special adviser to the president on Budget Matters, government agencies and other stakeholders in the country.
Analysing why the choice of the topic for the Bankers Night, he said the current global financial crisis is a clarions call to all nations, particularly developing and emerging economies like Nigeria to address urgently fundamentals socio-political issues, adding also that if the developed and advanced economies think they can survive all alone without due consideration for the state of health of the emerging developing and weak economies of the world is a fallacy which realities are already impacting on everybody.
At a recent workshop organised by CIBN Lagos branch on risk management, Mr. Stephen Onasanya, Group managing director and chief executive of First Bank Plc has called for the implementation of sound risk management practices approached from a global, integrated perspective in order to tackle the deepening and emerging risk issues in the Nigerian environment.
Onasanya said cautious optimism in new credit creation is advised Sound Corporate Governance practices must be entrenched to support risk management structures of the banking industry is to successfully wade through these difficult times.
According to him, the global economic meltdown has become a major topical issue in recent times, in view of its impact on existing businesses, government policies, new development initiatives, rate of employment, standard of living, credit creation and recovering efforts.
He noted that its impact has, however, varied for countries and business sectors, adding that the genesis of the economic crisis could be traced to the "sub-prime, Mortgage crisis" which brought about the collapse of major financial institutions, and the take-over of others, in the United States.
11m Benefitted From $415m World Bank Supported CSDP  – FG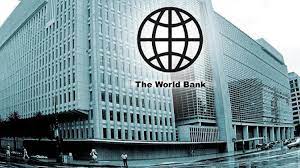 The Federal Government has disclosed that 11 million Nigerians benefited from $415 million World Bank-supported Community and Social Development Project (CSDP) programme.
Minister of Humanitarian Affairs, Hajiya Umar Farouq, disclosed this in an opening address during the close out ceremony of the CSDP programme.
According to Farouq, 11 million direct beneficiaries with an estimated 25 million indirect beneficiaries across 29 states and the Federal Capital Territory (FCT) were reached between 2009 and 2021 when the CSDP programme was being implemented.
She also described the project as highly successful and highlighted sectors the project focused on including health, education, transportation, electrification, community housing, and others.
She said: "The Project became effective in 2009, has had two additional financing, all totaling USD415 million. In its over 11 years of existence, the CSDP has evolved into one of the strong pillars for the implementation of the Social Protection Programmes of the Federal Government under the supervision of my Ministry through the National Social Safety Nets Coordinating Office (NASSCO).
"The CSDP operates with the core principle of Community Driven Development (CDD) Approach.  This is a development paradigm that focuses on the needs of the poor and vulnerable and empowering them with development resources to address their peculiar needs.
"Using this unique approach, the CSDP has implemented micro projects in poor communities across the 543 Local Government Areas of 29 States and the Federal Capital Territory.
"This represents about 70 per cent of the total number of Local Governments in Nigeria.  The poor communities are identified specifically through the use of Poverty Maps agreed to by each participating State and FCT.
"The Project has made substantial impact on improving access of the poor and vulnerable to social and natural resources infrastructure across the benefiting communities.  The total number of beneficiaries of CSDP stands at 11 million direct beneficiaries across the 29 states, with estimated 25 million indirect beneficiaries.
"Specifically, the CSDP has achieved the following: Successful completion of 16,166 micro-projects in 5,664 communities and 934 vulnerable groups.  These micro-projects cut across eight sectors of intervention namely education, health, water, transportation, electrification, socio-economic, environment and community housing; 5,764 classrooms, 1,323 health centres and 4,442 water micro projects were constructed and or rehabilitated.
Cooking Gas Use Campaign Begins In 12 States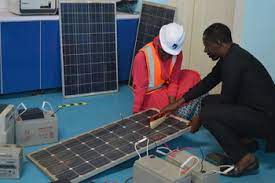 The Federal Government in collaboration with the Nigerian Energy Support Programme has kicked off the national sensitisation and awareness campaign for the use of Liquefied Petroleum Gas in Nigeria beginning with 12 pilot states.
The states include Sokoto, Katsina, Bauchi, Gombe, Enugu, Ebonyi, Delta, Bayelsa, Lagos, Ogun, Niger and the Federal Capital Territory.
The government said the campaign to ensure increased usage of LPG, popularly called cooking gas, was in line with its 'Decade of Gas' initiative, adding that its socioeconomic and health benefits far outweighed the use of kerosene and firewood.
Speaking at the inaugural campaign in Abuja, Tuesday the Vice President, Prof. Yemi Osinbajo, said there was no excuse for Nigeria not to be able to develop its gas sector considering the huge gas reserves in-country.
Osinbajo, who was represented by the Programme Manager, National LPG Expansion Plan, Office of the Vice President, Dayo Adeshina, said the use of LPG would help in cutting down gas flaring in Nigeria.
He said the government was working to ensure that Nigeria achieved the five million metric tons LPG consumption target, adding that efforts were being made to ensure the provision of cylinders at affordable rates to Nigerians.
"Our gas reserves in this country are enormous and we have every reason to develop the gas sector and ensure that our citizens use LPG," the Vice President said.
He added, "The use of LPG is good for our health and has better socioeconomic benefits and this is in line with the 'Decade of Gas' initiative of government."
Recently, the Minister of State for Petroleum Resources, Chief Timipre Sylva, said over 120 million Nigerians were experiencing energy poverty despite the huge natural gas resources across the country.
Participants at the awareness campaign also called for adequate penetration of LPG usage in Nigeria, as they pledged to support the government in achieving this target.
Rail Transport Suffers 38% Decline In Q1 2021 – NBS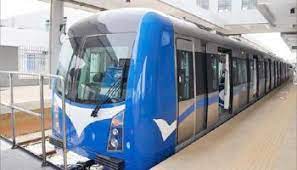 Rail transportation suffered a 38 per cent, year-on-year average decline in passenger and cargo travel in the first quarter of the year 2021 (Q1'21).
The National Bureau of Statistics (NBS) disclosed this yesterday in its Rail Transport Data for Q1'21, which  showed that passenger travel fell by 34.4 per cent, year-on-year, to 424,460 passengers   in Q1'21 from 647,055 passengers recorded in Q1'2020.
Similarly, cargo travel fell by 43.13 per cent, year-on-year, to 10,511 tons in Q1'21 from 18,484 recorded in Q1 2020.
The NBS stated: The rail transportation data for Q1 2021 reflected that a total of 424,460 passengers travelled via the rail system in Q1 2021 as against 647,055 passenger recorded in Q1 2020 and 134,817 in Q4 2020 representing -34.40 per cent decline year-on-year and +214.84 per cent growth QoQ respectively.
"Similarly, a total of 10,511 tons of volume of goods/cargo travelled via the rail system in Q1 2021 as against 18,484 recorded in Q1 2020 and 35,736 in Q4 2020 representing -43.13 per cent decline year-on-year and -70.59 per cent decline QoQ respectively.
Revenue generated from passengers in Q1 2021 was put at N892,467,526 as against N398,999,290 in Q4 2020. 
Similarly,revenue generated from goods/cargo in Q1 2021 was put at N26.19 million as against N82.57 million in Q4 2020.