Economy Woes Blames On Bad Infrastructure
The economic decline suffered by the country has been linked to continuous insecurity, decayed infrastructure, particularly the comatose state of the energy sector, coupled with increasing report of kidnapping in the Niger Delta.
Chairman, Beta Glass Plc, Chief Chris Ogunbanjo, made the link in Lagos at the annual general meeting of the company, where he observed that companies continue to fold up because of these perennial problem plaguing the country.
According to Ogunbanjo, "If you look at the country you will find cut that many companies have wound up completely. The major problem we have is insecurity".
In his views, consumers are paying more than what they ought to because of the energy problem that continues to increase the cost of production in the country.
He credited the efforts of Beta Glass Management for generating 10 megawatt of energy to run the furnace, which produces 1000 centigrade that turns sand into bottle, and also the attempt at using gas turbine, which has always been frustrated by the unceasing kidnaps in the Niger Delta.
"We have mineral resource but nobody wants to come here to be kidnapped. That is the number one issue. Nobody wants to come here and generate electricity," he stated.
He charged shareholders to revoke the trust reposed in representatives who fail to do what the economy needs at the end of their tenure, "We must come to self-realisation of our problems and occasions like this offer us the opportunity to tell the home truth. We are dealing with issues I call centrifugal forces. We are trying to pull things in the right direction while some people are pulling it in another direction."
"And you are just one in 160 million people. Although, we are well intentioned, what can one do except we focus on our responsibilities and call to question those we have voted to handle the affairs of the nation. And if they have failed us, it is a revocable trust at the end of their tenure. We can exercise our right in a different direction if they don't do what we expect".
Responding to shareholders questions, Ogunbanjo said Beta Glass Greece, the parent company, wants re-alignment in management method of Beta Glass Nigeria. He stated that the company has responsibility to these foreign shareholders who have ensured that the company stayed a float.
Sir Sonny Nwosu, President, Independent Shareholders Association of Nigeria, flayed the company for the amount being paid as technical assistance to the parent company, Beta Glass Greece. According to him, paying anything higher than the dividend given to shareholders was not appropriate.
Beta Glass paid over N272 million as technical assistance fees to its partners in the 2008 financial year.
11m Benefitted From $415m World Bank Supported CSDP  – FG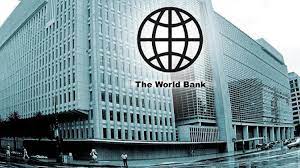 The Federal Government has disclosed that 11 million Nigerians benefited from $415 million World Bank-supported Community and Social Development Project (CSDP) programme.
Minister of Humanitarian Affairs, Hajiya Umar Farouq, disclosed this in an opening address during the close out ceremony of the CSDP programme.
According to Farouq, 11 million direct beneficiaries with an estimated 25 million indirect beneficiaries across 29 states and the Federal Capital Territory (FCT) were reached between 2009 and 2021 when the CSDP programme was being implemented.
She also described the project as highly successful and highlighted sectors the project focused on including health, education, transportation, electrification, community housing, and others.
She said: "The Project became effective in 2009, has had two additional financing, all totaling USD415 million. In its over 11 years of existence, the CSDP has evolved into one of the strong pillars for the implementation of the Social Protection Programmes of the Federal Government under the supervision of my Ministry through the National Social Safety Nets Coordinating Office (NASSCO).
"The CSDP operates with the core principle of Community Driven Development (CDD) Approach.  This is a development paradigm that focuses on the needs of the poor and vulnerable and empowering them with development resources to address their peculiar needs.
"Using this unique approach, the CSDP has implemented micro projects in poor communities across the 543 Local Government Areas of 29 States and the Federal Capital Territory.
"This represents about 70 per cent of the total number of Local Governments in Nigeria.  The poor communities are identified specifically through the use of Poverty Maps agreed to by each participating State and FCT.
"The Project has made substantial impact on improving access of the poor and vulnerable to social and natural resources infrastructure across the benefiting communities.  The total number of beneficiaries of CSDP stands at 11 million direct beneficiaries across the 29 states, with estimated 25 million indirect beneficiaries.
"Specifically, the CSDP has achieved the following: Successful completion of 16,166 micro-projects in 5,664 communities and 934 vulnerable groups.  These micro-projects cut across eight sectors of intervention namely education, health, water, transportation, electrification, socio-economic, environment and community housing; 5,764 classrooms, 1,323 health centres and 4,442 water micro projects were constructed and or rehabilitated.
Cooking Gas Use Campaign Begins In 12 States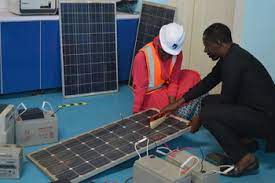 The Federal Government in collaboration with the Nigerian Energy Support Programme has kicked off the national sensitisation and awareness campaign for the use of Liquefied Petroleum Gas in Nigeria beginning with 12 pilot states.
The states include Sokoto, Katsina, Bauchi, Gombe, Enugu, Ebonyi, Delta, Bayelsa, Lagos, Ogun, Niger and the Federal Capital Territory.
The government said the campaign to ensure increased usage of LPG, popularly called cooking gas, was in line with its 'Decade of Gas' initiative, adding that its socioeconomic and health benefits far outweighed the use of kerosene and firewood.
Speaking at the inaugural campaign in Abuja, Tuesday the Vice President, Prof. Yemi Osinbajo, said there was no excuse for Nigeria not to be able to develop its gas sector considering the huge gas reserves in-country.
Osinbajo, who was represented by the Programme Manager, National LPG Expansion Plan, Office of the Vice President, Dayo Adeshina, said the use of LPG would help in cutting down gas flaring in Nigeria.
He said the government was working to ensure that Nigeria achieved the five million metric tons LPG consumption target, adding that efforts were being made to ensure the provision of cylinders at affordable rates to Nigerians.
"Our gas reserves in this country are enormous and we have every reason to develop the gas sector and ensure that our citizens use LPG," the Vice President said.
He added, "The use of LPG is good for our health and has better socioeconomic benefits and this is in line with the 'Decade of Gas' initiative of government."
Recently, the Minister of State for Petroleum Resources, Chief Timipre Sylva, said over 120 million Nigerians were experiencing energy poverty despite the huge natural gas resources across the country.
Participants at the awareness campaign also called for adequate penetration of LPG usage in Nigeria, as they pledged to support the government in achieving this target.
Rail Transport Suffers 38% Decline In Q1 2021 – NBS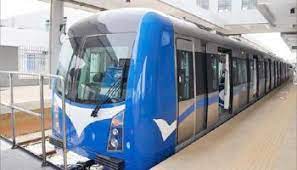 Rail transportation suffered a 38 per cent, year-on-year average decline in passenger and cargo travel in the first quarter of the year 2021 (Q1'21).
The National Bureau of Statistics (NBS) disclosed this yesterday in its Rail Transport Data for Q1'21, which  showed that passenger travel fell by 34.4 per cent, year-on-year, to 424,460 passengers   in Q1'21 from 647,055 passengers recorded in Q1'2020.
Similarly, cargo travel fell by 43.13 per cent, year-on-year, to 10,511 tons in Q1'21 from 18,484 recorded in Q1 2020.
The NBS stated: The rail transportation data for Q1 2021 reflected that a total of 424,460 passengers travelled via the rail system in Q1 2021 as against 647,055 passenger recorded in Q1 2020 and 134,817 in Q4 2020 representing -34.40 per cent decline year-on-year and +214.84 per cent growth QoQ respectively.
"Similarly, a total of 10,511 tons of volume of goods/cargo travelled via the rail system in Q1 2021 as against 18,484 recorded in Q1 2020 and 35,736 in Q4 2020 representing -43.13 per cent decline year-on-year and -70.59 per cent decline QoQ respectively.
Revenue generated from passengers in Q1 2021 was put at N892,467,526 as against N398,999,290 in Q4 2020. 
Similarly,revenue generated from goods/cargo in Q1 2021 was put at N26.19 million as against N82.57 million in Q4 2020.