100 Days Of Tinubu, Fubara's Govts
Tinubu's initial actions were met with turmoil and embroilment. He audaciously declared the elimination of petrol subsidy upon his investiture, receiving both adulation and condemnations. Although acclaimed by international institutions such as the World Bank, IMF, and the private sector, the aftermaths have been inexorable. The economy is now distressed, with an additional 7.1 million falling into indigence. Besides, record levels of inflation and currency devaluation have precipitated great infliction to businesses nationwide.
The failure to find a highly skilled economist to supplant the contentious and suspended Godwin Emefiele is a reversal. Retaining the disparaged management of the Nigerian National Petroleum Company Limited is concerning, considering the multitudinous aspersions, faux pas, and alleged infringements that have beleaguered the company for decades. This decision demonstrates a lack of accountability and a failure to address the underlying issues.
The lack of rigour surrounding Tinubu's administration was further solidified when he failed to nominate ministers until two months into his term, five months after winning the election. This deferment in effectuating the constitutional requirement bred disquietude about his ability to govern effectively. Furthermore, the initial list he submitted consisted of only 28 names, showing a dearth of thoroughness and preparedness.
There is a startling and evolving vicious killings and abductions that perseverate throughout the country. According to a report by The News Agency of Nigeria in August, it was revealed that an outrageous number of 23 local government areas in Sokoto, Zamfara, and Kebbi States were under the jurisdiction of bandits. This situation demands exigent attention and compelling measures from the authorities to ensure the safety and security of the citizens.
Tinubu has shown unsatisfactory dedication to privatisation and liberalisation of critical economic sectors. His choice to linger in retaining the stagnant state-owned refineries and the Ajaokuta Steel Company, rather than pursuing outright privatisation, indicates an exacerbation of limitations on investment, productivity, job creation, and exports. The bloated cost of governance he has continued, including nominating a record 48 ministers amid the country's dwindling revenues, huge debt, and mass poverty, is telling.
Notwithstanding all these, the current Federal administration is emerging with a meritorious three-year economic recovery plan, based on an eight-point agenda. This strategy can incredibly impact Nigeria if implemented with viable policies, targets, and timelines. To succeed, a sound plan of action, scrupulous programme, and potent implementation must succeed the corrupt approach of borrowing money recklessly.
Expectedly, state governors also observed the tradition of marking their first 100 days in office. Governor Siminalayi Fubara of Rivers State announced a series of activities to commemorate his first 100 days, including the inauguration and flag-off of 25 projects. These projects are a testament to the administration's commitment to the consolidation of the achievements of its predecessor.
Upon assumption of office on May 29, 2023, the governor wasted no time in getting to work. He filled key positions with people who possessed the necessary skills and expertise to accomplish their responsibilities effectively. He retained major cabinet members from the previous administration. This decision intended to ensure a seamless transition and maintain the pace achieved thus far.
His single-mindedness in reaching his vision was evident when he presented a bill to the Rivers State House of Assembly for approval of his legacy project, the Port Harcourt Ring Road. The 50.15 km dual carriageway project, costing approximately N200 billion, aspires to unite the state by connecting six local government areas. With six flyovers, one river crossing bridge, and 19 rotary intersections and roundabouts, it seeks to develop new cities and alleviate congestion in Port Harcourt and Obio/Akpor Local Government Areas.
Siminalayi has completed many road projects inherited from the previous administration within his first 100 days. These projects include the Omagwa internal roads in Ikwerre Local Government Area, Emohua and Ogbakiri internal roads in Emohua Local Government Area, the Indorama-Agbonchia-Ogale-Ebubu-East Ebubu-East/West Link Road in Eleme Local Government Area, and the 19.1 kilometre Oyigbo-Okoloma(Afam) Road in Oyigbo Local Government Area.
Others are the Botem-Gbene-nu-Horo Road in the Ogoni axis, the Omoku-Egbema Road dualisation project in Ogba/Egbema/Ndoni Local Government Area, the Ogbo-Ihugbogo Road and the Odiemudie Road in Ahoada-East Local Government Area, the 5.1 kilometres Mgbuodohia Road in Obio/Akpor Local Government Area, Alode-Onne Road, Eneka internal roads, among others. A contract has likewise been awarded for a link road to Okrika.
Moreover, the governor has accomplished remarkable achievements in the field of education. He established smart schools to emend the learning experience in the state and completed the reconstruction of several primary and secondary schools, including the delivery of a state-of-the-art convocation arena for the University of Port Harcourt. Further, he has evinced a steadfast committal to the welfare of citizens by providing free buses to alleviate the harsh impacts of the subsidy removal.
The civil service now gets adequate attention, unlike previously. After eight years of stagnation, promotions and financial benefits for workers have been actualised, including Universal Basic Education teachers. Fubara's early sojourn to the state secretariat complex flaunts his commitment to the civil service as the government's driving force. The complex, which undergoes renovation, now has operational elevators and water supply. Workers' salaries are paid timely while pensions and gratuities are disbursed to pensioners.
On security, Fubara has immensely supported the police in the state, promoting law and order, and enabling citizens' freedom. His hard stand against crime and police brutality towards Rivers people is second to none. He is determined to eradicate these obnoxious practices.
The governor's first 100 days have been above par and exhilarating, with high expectations for positive developments in agriculture, economy, democracy, industrialisation, eradication of corruption, job creation, and poverty reduction in the next 100 days and beyond.
Time To Resolve FG, Labour Impasse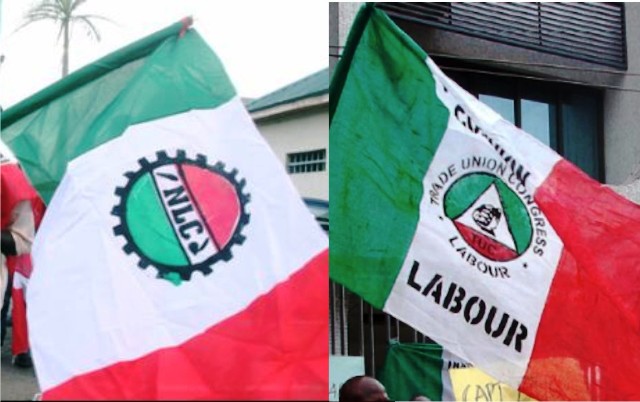 President Bola Tinubu's withdrawal of fuel subsidy during his inaugural speech on May 29 was a steely re-
solve well-made. But it has set the alarm bells reverberating. The decision sits nicely with the World Bank, International Monetary Fund (IMF), and technocrats who had participated in protracted advocacy for it; but not so for the downtrodden, who understand particularly the unpleasant effects that progress with it.
A day after the announcement, all hell was let loose at petrol stations. The Nigerian National Petroleum Company Limited (NNPCL) rolled out a fresh price template for the commodity, which supplanted the N185 per litre, for between N448 and N557 across the 36 states of the country and the Federal Capital Territory (FCT). But the retail marketers traded above the price dimension, for up to N800 per litre in some localities.
The organised labour's expeditious and truculent reaction, with its threat of a nationwide strike, was not unforeseen. Its grouse was the non-consultation with varied stakeholders before the decision was reached and the paucity of measures put in place to insulate the deleterious effects of the price spike on workers. That the 2023 Appropriation Act (budget) captured fuel subsidy until the end of June made its precipitous and unilateral elimination further abhorrent to labour.
Earlier agreements snapped in the bud the planned 7th of June nationwide strike. These encompass the establishing of a joint committee to reconsider proposals on wage escalations; inclusion of low-income earners in the $800 million cash transfer programme; rehabilitation of the country's ailing refineries; repair of highways, the $70 billion proposed fund for financing of the SMEs, among others.
The Trade Union Congress (TUC) had in its separate consultations with the government's team, presented a N200,000 minimum wage demand to replace the prevailing N30,000. The Nigeria Labour Congress (NLC) endorsed it. However, finding a common ground on this proposition and the consequential adjustments on general wages to be conducted at both Federal and state levels will be convoluted.
Following a prolonged lag in winding up dialogues with the Federal Government regarding the implementation of subsidy incentives, labour resolved to call out workers in protest. They reached this step to communicate their dissatisfaction with the government's unseriousness to engage in meaningful negotiations with the labour side. Tinubu's moratorium in assembling a team is attributed to his filibustering in forming his government.
The government's failure to agree on labour's demands led to a recent two-day warning strike by workers. Following this, workers issued a 14-day ultimatum which expired last Friday. Labour leaders are now eager to confront the Federal Government, which may happen after their meeting tomorrow to determine the next course of action. The hasty removal of fuel subsidy, without adequate measures to alleviate its impact on Nigerians, reinforces concerns about President Tinubu's readiness for effective governance.
The NLC acted within its rights as an organisation dedicated to workers' welfare. Since the subsidy was withdrawn, life has not been easy for the average Nigerian. It has stoked inflation, at over 25 per cent. The inflationary spiral is already being felt in the over 200 per cent hike in transport fares. Frenetic discussions between labour and government representatives have not been producing any tangible advancement.
Organised labour is entitled to enlist in amicable mass actions. The anguish and hardship are real. The recent street protests that upset Benin City and the looting of warehouses and businesses in Yola, Adamawa State, are timely cautions. These call for immediate responses. The unfolding development is a clarion request for the Federal and State authorities to expedite effort on the promised palliatives.
Therefore, the Federal Government must end the gridlock with labour as the lamentable situation intensifies the misery Nigerians have been going through since the spontaneous fuel subsidy elimination. Tinubu must realise that thoughtlessly abolishing the subsidy which contributed to the hike in petrol price by over 300 per cent within a couple of weeks, while promising to administer palliatives thereafter, is comparable to operating on a patient and applying anaesthesia later.
To pursue the struggle to a logical conclusion, both the NLC and the TUC have to join hands, work together, and overthrow all dangerous policies of the government. The cacophonous tunes by the two labour centres in the present imbroglio are regrettable and do not portend well for labour activities in the country. For the trade union movement to be effective in any nation, there has to be solidarity of purpose. The struggle to salvage Nigeria is no longer a matter the organised labour alone should pursue, because the government's grim strategies touch every citizen.
The two labour centres must move out to disparate groups in society so that their protests and strikes will be laudable and better productive. Market women and men, artisans and civil society groups must be approached because the struggle now belongs to everybody. Labour must re-strategise. They should build a dynamic alliance and function collectively to negotiate and obtain a stronger deal to enhance workers' and the citizens' welfare.
Tinubu must be aware of the dangers in ignoring obvious red flags in a distraught, hungry citizens of a nation and her disoriented youths. We are gratified that he is amenable to listen and react positively to the sentiments of the people. Labour should be malleable as well. We implore the Federal Government to explore an amicable solution to the standoff which will be acceptable to both parties. There is no substitute for a harmonious resolution of the dispute. The economy cannot afford a messy labour cul-de-sac.
At least 150 world leaders are attending the 78th United Nations General Assembly in New York,
United States. The event commenced on September 18 to conclude today and was scheduled to be attended by heads of state and government from at least 145 countries. Some high-profile issues include climate change, poverty and food insecurity, war and humanitarian needs, and growing inequality.
This year's event, themed "Rebuilding Trust and Reigniting Global Solidarity: Accelerating Action on the 2030 Agenda and its Sustainable Development Goals towards Peace, Prosperity, Progress, and Sustainability for All," is featuring African leaders addressing global and continental issues, as well as discussing the situations in their respective countries.
The Chairperson of the African Union (AU) and President of the Union of Comoros, Azali Assoumani, is expected to deliver a speech at the event. As one of the African leaders, his address, along with those of other heads of state, would reflect the continent's regression and expectations from the world.
African leaders must remind Western nations that despite emitting fewer greenhouse gases, the continent is disproportionately affected by climate change. They should highlight the recent floods in Libya caused by Storm Daniel, which tragically claimed the lives of over 11,000 people.
Also, African heads should urge the international community to fulfil its previous pledge of $100 billion in annual climate finance, as well as to accelerate the phase-out of fossil fuels and establish a loss and damage facility. We believe that these demands were emphasised at the Climate Ambition Summit on 20 September, held alongside the general assembly.
The need for a more level playing field on the global stage should be accentuated, particularly in multilateral institutions, including the United Nations itself. Africa has been campaigning for a permanent seat on the United Nations Security Council, and the calls should be louder now. African leaders have to emphasise this in their speeches. The global financing system is another key issue. Africa says it is being treated unfairly, leading many countries to fall into "debt traps".
The war between Russia and Ukraine will certainly come to light again. African heads of state must highlight its impact on the continent's food security. They should call for a peaceful resolution to the conflict and demand that Russia rejoin the Black Sea Food Agreement, which Turkey brokered with UN support in July 2022. The pact helped export more than 32 million tons of Ukrainian agricultural products through the Black Sea, of which nearly 19 million tons were destined for developing countries in Africa.
Nigeria's President and Chairman of the Economic Community of West African States (ECOWAS), Bola Tinubu, joined other world leaders in his inaugural outing at the event.  Before engaging in the general debate, the President joined other leaders to participate in the High-Level Political Forum on Sustainable Development (UN 2023 Summit on SDGs).
President Tinubu's address encompassed several issues, such as sustainable development, climate change, global cooperation, and the imperative to address inequalities and global humanitarian crises. He addressed the issue of coups in the region and efforts to promote democracy. Recall that there have been five coups in the region so far: Burkina Faso (January 2022), Guinea (September 2021), Chad (April 2021), Mali (August 2020), and Sudan (October 2021).
In the case of Niger, ECOWAS initially threatened military action to restore deposed President Mohamed Bazoum to power, but later preferred dialogue as a way to resolve the situation. Tensions are further rising among the three West African Sahel countries governed by Mali, Niger and Burkina Faso. The military governments signed a security treaty pledging mutual aid in the event of any rebellion or external aggression.
African leaders must address their nation's governance challenges, as corruption and impunity are the main reasons for increasing coups. This culture weakens nations' foundations, erodes public trust, and threatens essential services. As a result, ordinary people bear socio-economic hardships, with leaders gaining wealth while infrastructure and services erode, leading to political instability and military intervention. Solutions must be found to these issues.
A democratic government and peaceful power transfers are essential for a nation's functioning. West Africa has experienced a series of coups, revealing the fragility of democratic institutions and mistrust of political processes. Countries fighting for democracy are now grappling with the reality that coups are more common than fair elections, highlighting elected officials' failure to uphold democratic principles.
Fraud is prevalent in the electoral system of many African countries, particularly Nigeria. Unfortunately, our electoral integrity is threatened by factors like voter aparthy, election rigging, and lack of trust in electoral officials. This leads to a decline in citizen trust in democratic institutions following poor governance and electoral corruption. The independence of electoral institutions is also in doubt, as many believe that whoever pays the piper dictates the tune. Integrity in elections is crucial for building citizens' trust in democracy.
The Nigerian state, like its counterparts in Africa, grossly underperforms due to lack of state capacity to deal with the contemporary complexities of governance. Governance and political leadership in the country have been driven by self-interest and other primordial considerations, which take priority over that of the public. The state has failed in three major areas: security of lives and property, promotion of the rule of law, and provision of visionary leadership.
Given that this year's UNGA theme focuses on the 17 Sustainable Development Goals set by the global body in 2015 for a 15-year period, Nigeria must redouble its efforts to attain the SDGs by 2030. All development indices point southwards for the nation. Poverty, and hunger allevition education, health, peace, justice, strong institutions, climate action, gender equality, clean water, and sanitation have remained unattainable. Therefore, at the ongoing 78th UNGA, Tinubu must compare notes and learn from those who have made giant strides towards attainment of the SDGs.
That IGP's Directive On Illicit Arms
In response to the escalating insecurity in Nigeria, the Acting Inspector-General of Police (IGP), Kayode Adeolu Egbetokun, has taken a drastic step by introducing an ad hoc committee. The committee's primary objective is to conduct a thorough review of firearms licensing and regulations by the Nigeria Police Force, aligning them with the existing Firearms Act and other relevant laws. This initiative aims to ensure public safety and enhance overall security in the country.
The IGP deserves commendation for the move towards mopping up illegal firearms from Nigerians. The alarming supply of illegal arms within the country is a cause for concern. According to former military Head of State, Abdulsalami Abubakar, there are over six million small arms in the possession of non-state actors, far surpassing the meagre 586,600 arms held by the Armed Forces and law enforcement agents. This stark disparity in numbers is deeply troubling and poses a serious threat to the security and stability of Nigeria.
While gun control measures are necessary, completely removing legal firearms from the public under the guise of reviewing gun licences, would have negative consequences. This would lead to an increase in illegal guns, leaving only criminals armed. Innocent citizens would be exposed to greater dangers and denied their right to self-defence. The government should implement international conventions to control the spread of small arms and light weapons.
We are worried that there is increased number of deaths resulting from terrorism, kidnapping, banditry and other violent crimes. The security agencies should go after the criminals who are perpetrating these nefarious acts with unlicensed guns. Every action of law enforcement agents should target illegal gun owners and their arms, not lawful possessors. There should be institutional actionable policy or plan to mop up small arms and light weapons that are at the centre of these crimes.
A recent survey by the United Nations Office on Drugs and Crime revealed that illicit small and light weapons in Nigeria accounted for an outrageous 70 per cent, or 350 million, of the total 500 million within the West African sub-region. This overwhelming abundance of illegal arms highlights the urgent need for stricter measures to combat their proliferation and guarantee the safety of the nation and the citizens.
Security operatives must develop a well-coordinated and effective strategy to combat the flow of illicit arms and address the rising levels of insecurity. Since the appointment of Egbetokun as the Acting IGP in mid-June, the police have made important progress in apprehending suspects involved in illegal arms possession. A total of 297 individuals have been arrested, with 520 firearms of various calibers, 4,043 rounds of ammunition, and 264 stolen vehicles seized.
The International Action Network on Small Arms and the International Peace Information Service 2022 report estimated over six million legal and illicit firearms in Nigeria and ranked her 16th (the only African country) among the 25 states with the highest firearms possession worldwide. Nigeria, alongside Algeria, Egypt, Ethiopia, Ghana, Kenya, South Africa, and Sudan were listed as African countries where local manufacturing of arms is prevalent.
President Bola Tinubu has inherited the problem. But unlike his predecessors, he should not allow it to defeat him. He should rejuvenate relevant security units to tackle this menace on multiple fronts. One area of concern is the importation of illegal arms through both legal and porous borders. Also, the increasing presence of local illegal arms fabricators poses another challenge.
Furthermore, the sale and leasing of arms to criminals by rogue elements within the security forces also contribute to the problem. To address these issues, Tinubu must take decisive action and implement comprehensive strategies to curb the influx of illegal arms, dismantle local arms manufacturing networks, and ensure the integrity and professionalism of the security forces.
The multi-faceted strategy should include stringent border controls; the air routes, waterways and ports must be effectively policed. Law enforcement agencies must collaboratively go beyond arrest of peddlers, confiscation, destruction of illicit arms, to the dismantling of the cartels and the unmasking and prosecution of the barons and financiers. Financial surveillance should be stepped up. Corrupt officials facilitating the illicit trade should be smoked out and prosecuted.
There have been reports that some security agents aid and abet the illegal arms dealers. Those found culpable should be made to face the music to serve as a deterrent to other would-be collaborators. There is a need for the country to collaborate with neighbouring countries, including the African Union Commission's Economic, Social and Cultural Council to combat arms proliferation.
Our ports and waterways are also easy routes to smuggle in arms. They must be well manned and made impenetrable for the influential cartels. Nigeria should reject the attempt to make it a destination country for small arms. The signs are ominous and proactive strategies and intelligence-led operations by able security agents backed by biting legal framework can wholly halt them.
The correlation between terrorism, banditry, and overall security instability has been widely recognised. Currently ranked 15th on the Fragile States Index 2023, it is critical to address the issue of arms trafficking and prevent the further deterioration into state failure. To effectively combat these challenges, a more robust and intelligence-driven law enforcement strategy, supported by advanced technology, is needed.