G5 Is Not Dead, Set For Action -Wike …Says My Hands Are Clean, Free Of Blood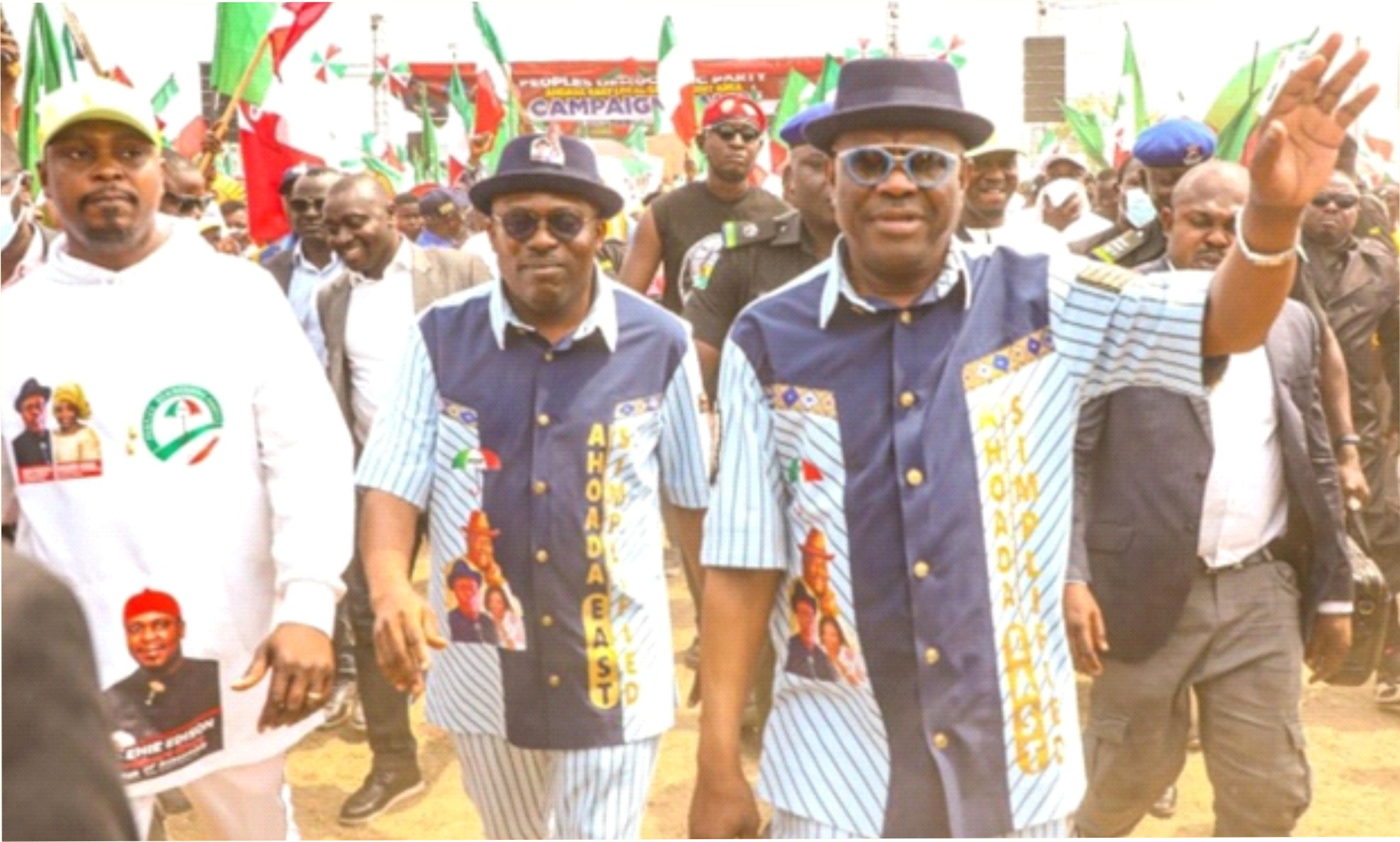 Rivers State Governor, Nyesom Ezenwo Wike has explained that the G-5 governors of the Peoples Democratic Party (PDP) have withdrawn from talking regularly in public to embark on strategic actions in silence in order to achieve set goals.
So, no matter how much those who think that the group has either disintegrated or died, and yet are anxiously pushing to know the activities of the group, Governor Wike assured them that they will never come near knowing their next line of action.
Governor Wike stated this at St. Paul's Primary School Field, in Ahoada Town, venue of the campaign flag-off rally organised by the Rivers State PDP Campaign Council for Ahoada East Local Government Area, yesterday.
Governor Wike described Senator Lee Maeba, a member of the PDP Presidential Campaign Council in the States as an illiterate for claiming that the G-5 is dead. He said it is preposterous for a clueless man who sold oil block allocated to him and took the proceeds to Chicago, United State, where he spent it to destroy a family of a kinsman from Khana Local Government Area to talk about the G-5.
The governor insisted that in politics, there is time to always appear in public to indulge in talks, and having satisfactorily maximised that time, the group has withdrawn into silence to activate requisite political actions because 25th February 2023 is in view.
"You people say G-5 is dead. We that you said are dead are not worried. But, you that is alive is worried. We are not talking again, we are not worried. Yet you are worried. You fail to realise that in politics there is time for talking and time for action. Action has started and 25th February is the D-day.
"You can never know what our plans and strategies are no matter how you people pressurise us, we will not disclose our strategy. The more you look, the less you see."
Replying to the allegations of threat to the life of members of the PDP Presidential Campaign Council in the State, as claimed by Dr. Abiye Sekibo, the Director-General of the group, governor Wike wondered why it is only Dr. Sekibo and his group raising false alarm about insecurity in Rivers State.
Governor Wike informed that both presidential candidates of Labour Party (LP), Peter Obi and the New Nigeria Peoples Party (NNPP), Rabi'u Musa Kwankwaso, had campaigned in Rivers State, enjoyed logistics provided by the State government and never complained of any threat to life.
He also said that the presidential candidate of the All Progressives Congress (APC), Bola Tinubu is expected to campaign in Rivers State on Wednesday, because the party had applied and gotten a venue approved for them without any of them complaining of insecurity or threat to their life.
Governor Wike, who insisted that Rivers State is the most peaceful State in the federation and that nobody can toil with it, told Dr. Sekibo to stop deceiving PDP governors who he is collecting money from on the pretense that he will mobilise people for the campaign rally for PDP presidential candidate, Alhaji Atiku Abubakar.
The governor gave Dr. Abiye Sekibo 24 hours to tell the world what he knows about the death of Chief Aminasoari Kala (AK) Dikibo, the former Vice Chairman, South-South of PDP.
Governor Wike also asked him to tell the world who killed Chief Gospel Biobele a day after he wrote the petition against his nomination as Minister of Transport.
The expected explanation, governor Wike said should also include why late Justice Kayode Eso of the Truth and Reconciliation Commission (TRC) set up by former governor Chibuike Amaechi indicted him as head of cultists in his report and why former president Olusegun Obasanjo sacked him from his cabinet.
Governor Wike asserted that his hands are clean because he has never and will not involve in bloodletting activities and wondered the basis of Dr. Sekibo's allegation of threat to life.
The governor pointed out that, in all political ramifications, he has always defeated Dr. Abiye Sekibo and his co-travelers since the 2007 and will continue to beat them to the game.
The governor, who enumerated the several projects executed by his administration in Ahoada-East, urged them to vote massively for the PDP governorship, National and State Houses of Assembly candidates.
Rivers State governorship candidate of the PDP, Sir Siminialayi Fubara expressed appreciation to the Ekpeye people for their large turnout and noted that it confirms their love for governor Wike and are ready to work for him.
Fubara stated that since they trust governor Wike, not only because he is their in-law but as a trusted leader who has executed several development projects in the area, they should also trust who he is supporting to be the governor of the state after him.
He promised that his administration when elected will continue to execute development projects in the area and develop the capacity of the youths, while working with Ekpeye traditional and political leaders to sustain peace.
Performing the presentation of party's flags to the candidates, Rivers State chairman of PDP, Ambassador Desmond Akawor urged Ekpeye people to vote the best of the best that the party has chosen to contest the forthcoming 2023 general election.
In her speech, deputy governor of Rivers State, Dr. Ipalibo Harry Banigo, who is also the candidate for Rivers West Senatorial District, spoke on behalf of other candidates and thanked the people for their overwhelming support.
She assured that they will remain resolute walking in the footsteps of governor Wike, attract more project to Ekpeye land and offer quality representation when they win.
On his part, the former Deputy Speaker of the House Of Representatives, Rt. Hon. Chibudom Nwuche said no Ekpeye person will abandon the PDP and support any candidate of other parties.
Rt. Hon. Nwuche noted that Ekpeye people are grateful to governor Wike for the numerous projects executed in the area and enacting actual development of Rivers State.
The Rivers State governor accompanied by Fubara and other PDP leaders had earlier paid a courtesy call on the Eze Ekpeye Logbo III of Ekpeye land, Sir Kelvin Ngozi Anugwo in his palace in Ahoada.
Rivers Guber: INEC Declares Results In 17 LGAs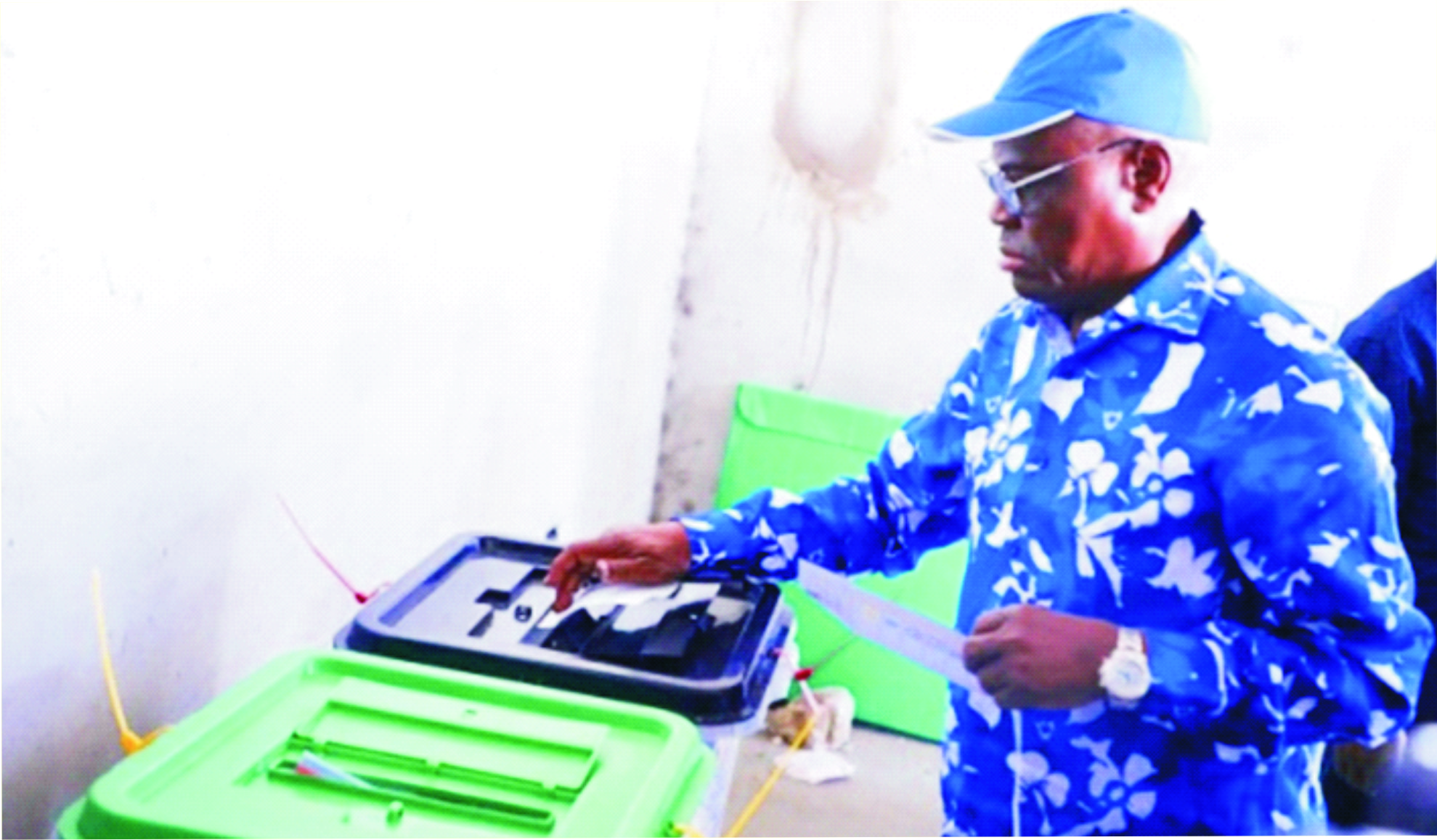 The Peoples Democratic Party (PDP) has won all 17 local government areas which results of the governorship election that took place last Saturday have been declared so far by the Independent National Electoral Commission (INEC) in Rivers State.
The main opposition party, the All Progressives Congress (APC) has maintained a distant second, while the Social Democratic Party (SDP) is in third position followed by the Labour Party (LP).
The State Returning Officer for the election and Vice-Chancellor, Federal University of Petroleum, Effurum, Delta State, Prof Akpofura Rim-rukeh, received the 17 LGA collated results from the various LGA Collation and Electoral Officers.
Rim-rukeh, at exactly 6pm yesterday adjourned collation of results till today since no results were available from any of the remaining six local government areas.
"If there are no other results ready from the other local governments, I will close collation for today.
"Collation of results will resume on Monday", he announced.
The LGAs whose results have so far been collated are: Tai, Opobo/Nkoro, Gokana, Ogu/Bolo, Eleme, Ikwerre, Oyigbo, Etche, Khana, Andoni, Bonny, Ahoada East and Okrika, Abua-Odual, Emuoha and Ogba/Egbema/Ndoni.
By: Opaka Dokubo
Naval Officers Storm PHED, Kidnap 15 Staff, Loot Offices Over N762m Debt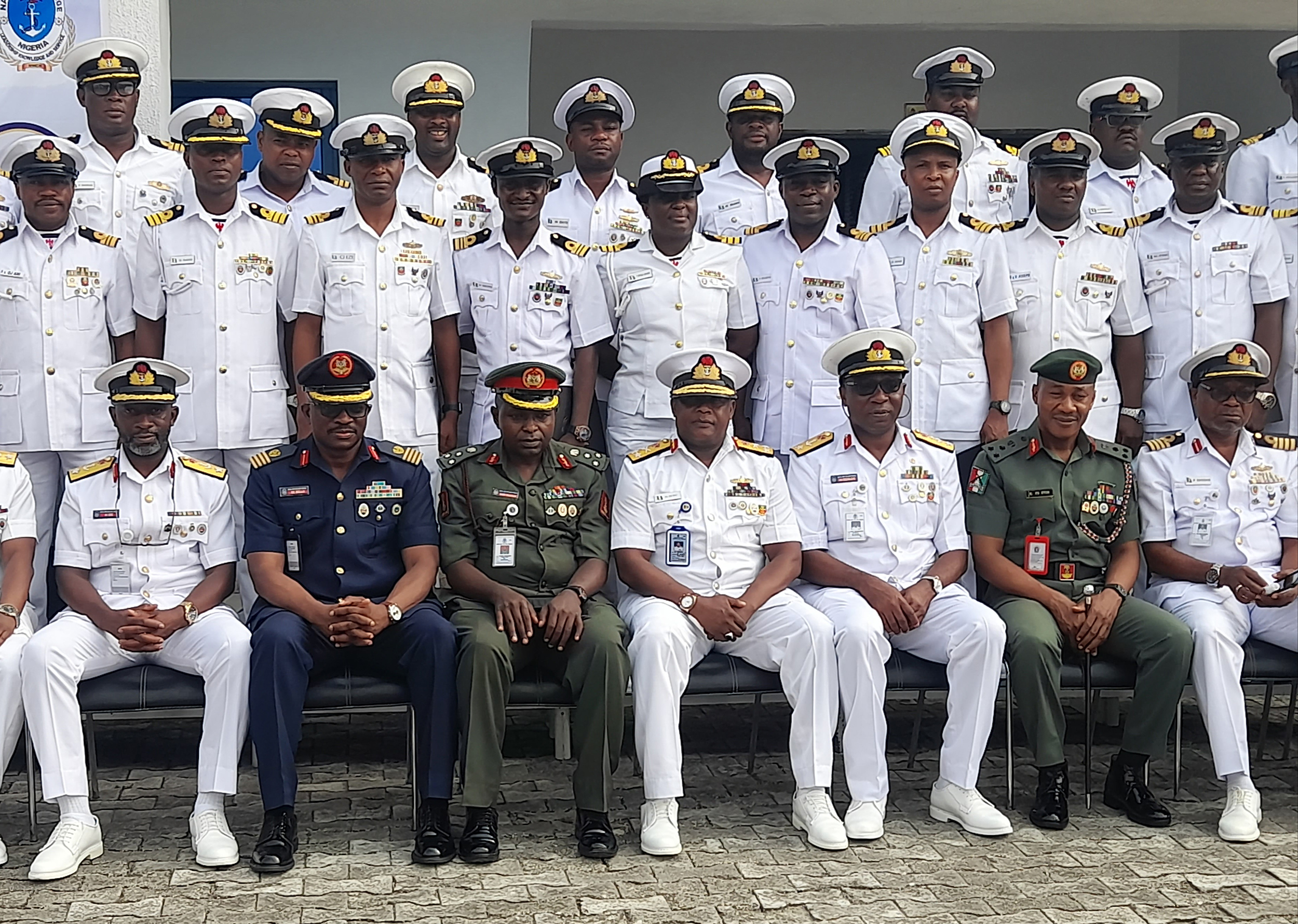 Officers of the Nigerian Navy – NNS Victory, in Calabar, the Cross River State capital, have allegedly kidnapped over 15 staff of the Port Harcourt Electricity Distribution (PHED) Plc in their regional office in Calabar, the capital city of Cross River State.
The incident was said to have occurred in the afternoon of March 11, 2023, when 10 men identified to be Naval officials stormed the company's premises, fully armed and whisked away staff who were on duty.
The Naval officials, it was gathered, carried out the illegal operations at the command of Commodore Vincent Gbaranwi of the NNS Victory Command and Chief of Staff to the Flag Officer in the Command, Rear Admiral Mike Oamen.
The invading officers were said to have stormed the business premises of the electricity distribution company and kidnapped the staff, in protest over the disconnection of Akim Navy Barracks and Atimbo Barracks.
The Naval Command is alleged to be owing the Port Harcourt Electricity Distribution (PHED) Plc over N740million in unpaid electricity bills accumulated over the years, and an additional current monthly electricity bill charge of N22million.
Although, the command is said to have countered the allegation of kidnapping, eye witnesses who saw the incident, noted that no warrant of arrest was presented before the action, and no charge has been brought against the over 15 staff of the company whom the officers claim they did not kidnap but arrested, yet they are still incommunicado as at the time of this report.
However, while the officers executed the alleged kidnap, customers present and other members of staff scampered for safety, abandoning their duty posts, work tools and millions of naira they had collected from responsible customers who came to pay their bills.
Unfortunately, a female staff of the company and a nursing mother, Mrs Abigail Omori, collapsed in the process, and was secretly rushed by the officers to the Reference Hospital, a Naval medical facility in Calabar for treatment.
As at the time of this report, the company has not been allowed access to Mrs Omori and nobody is able to tell her condition.
Following this incident, all PHED sub-stations in Cross River State have been shut down, and the state plunged into darkness, out of palpable fear of arrest or kidnap of its workers by officers of the Naval Command, who had announced that they had orders to shoot any PHED staff found around any electricity infrastructure supplying power to the Naval Command.
Meanwhile, the Regional Manager of PHED, Dr. Gabriel Modupe, confirmed the report and insisted that millions of naira collected by staff before the attack were currently missing.
He explained that efforts had been made to engage the command to pay their electricity bills without success.
The matter has been reported to the Nigerian Police and the Directorate of State Security (DSS), respectively, whose attempts to intervene have proved abortive.
Rivers Guber Results From 17 LGAs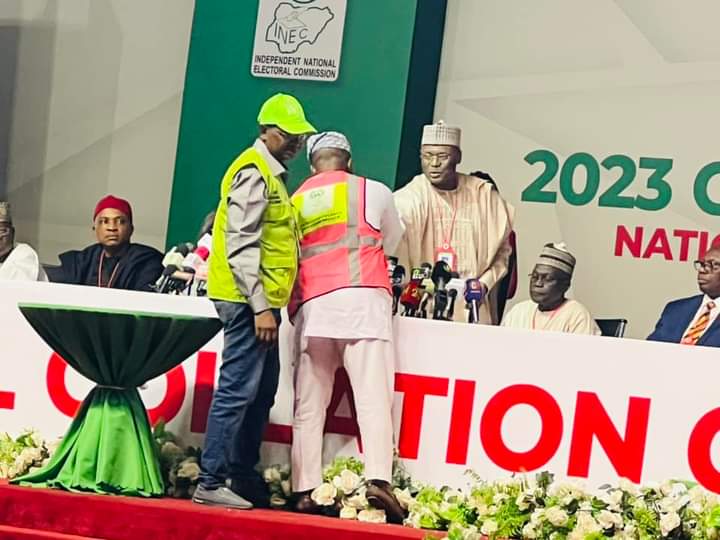 1. Tai LGA:
Registered: 76,613
Accredited: 10,393
A: 34
APC: 295
LP: 13
PDP: 9,276
SDP: 508
Total Valid Votes – 10,227
Rejected: 87
Total Votes Cast: 10,314
2. Opobo Nkoro LGA:
Registered Voters: 59,047
Accredited: 13,376
A: 16
APC: 1,426
LP: 10
PDP: 11,538
SDP: 159
TVV – 13,189
Rejected: 142
Total Votes Cast: 13,331
3. Gokana LGA:
Registered Voters: 145,566
Accredited: 40,702
A: 74
APC: 7,410
LP: 97
PDP: 17,455
SDP: 13,840
TVV: 39467
Rejected: 1235
Total Votes Cast: 40,702
4. Ogu Bolo LGA:
Registered Voters: 61,705
Accredited: 9,295
A: 121
APC: 1,524
LP: 34
PDP: 7,103
SDP: 310
Total Valid Votes: 9,155
Rejected: 140
Total Votes Cast: 9,295
5. Eleme LGA:
Registered Voters: 126,111
Accredited: 14,852
A: 67
APC: 2,662
LP: 544
PDP: 8,414
SDP: 2,251
Total Valid Votes- 14,247
Rejected: 382
Total Votes Cast: 14,629
6. Ikwerre LGA:
Registered Voters- 166,079
Accredited: 24,677
A: 138
APC: 7,503
LP: 895
PDP: 13,716
SDP: 1,447
Total Valid Votes: 24,090
Rejected: 584
Total Votes Cast: 24,674
7. Oyigbo LGA:
Registered Voters: 121,815
Accredited: 16,894
A: 147
APC: 2,793
LP: 2,688
PDP: 9,886
SDP: 796
Total Valid Votes: 16,561
Rejected: 322
Total Votes Cast: 16,883
8. Etche LGA:
Reg Voters: 130,757
Accredited Voters:: 26,933
APC: 6,408
LP: 552
PDP: 16,043
SDP:2,586
Total Valid Votes- 26,320
Rejected Votes- 591
Total Votes Cast- 26,911
9: Khana LGA:
Total Registered Voters 183,626
Accredited Voters: 16,836
APC- 620
LP- 57
PDP- 9,475
SDP- 5,846
Total Valid Votes- 16,535
Rejected 401
Total Votes Cast- 16,836.
10. Bonny LGA:
Registered Voters: 183,094
Accredited: 13,815
APC- 3,285
LP-1,292
PDP-8,032
SDP-559
Total Votes Cast: 13,447
Rejected: 368
Total Votes Cast: 13,815
11. Ahoada East LGA:
Registered Voters 90,694
Accredited 20,607
APC- 2,650
LP- 219
PDP- 14,408
SDP- 2077
Total Valid Votes -20,038
Rejected -523
Total Votes Cast -20,561
12: Omuma LGA:
Total Registered Voters: 65,289
Accredited: 12,058
APC-2,127
LP-52
PDP-8,760
SDP-804
Total Valid Votes- 11,925
Rejected-133
Total Votes Cast- 12,058
13. Okrika LGA:
Registered Voters: 86095
Accredited: 15,466
APC- 2,719
LP-231
PDP-10,342
SDP-82.
Total Valid Votes -15,093
Rejected -333
Total Votes Cast -15,426
14. Andoni LGA:
Registered Voters–143,304
Accredited:-13,697
APC-3,149
LP-84
PDP-8,319
SDP-1,185
Total Valid Votes -13,271
Rejected -426
Total Votes Cast-13,697
15. Abua-Odual LGA:
Registered Voters–97,090
Accredited:-17,132
APC-5,738
LP-391
PDP-9,763
SDP-463
Total Valid Votes -16,676
Rejected -446
Total Votes Cast -17,132
16: Emuoha LGA:
Registered Voters–134,975
Accredited:-29,253
APC- 5,916
LP- 505
PDP- 20,600
SDP- 805
Total Valid Votes -28,591
Rejected -662
Total Votes Cast – 29,253
17. Ogba/Egbema/Ndoni LGA:
Registered Voters–168,205
Accredited Voters:- 32,809
APC- 6,811
LP- 1,267
PDP- 17,729
SDP- 3,450
Total Valid Votes- -31,381
Rejected Votes – 978
Total votes cast – 32,359
The six remaining LGAs where results are being awaited are Ahoada West, Asari-Toru, Akuku-Toru, Degema, Port Harcourt City and Obio-Akpor.