CBN Bows To Pressure, Extends Old Naira Deadline To Feb 10 …Says 75 Per Cent Old Notes Now Collected …Vows To Sanction Banks 'Selling' New Notes
The Central Bank of Nigeria (CBN) has finally bowed to pressure to extend deadline for the swapping of old naira notes.
A new deadline for the swapping of old naira notes with the redesigned notes is now February 10, 2023 as against the previous deadline of January 31 (tomorrow).
The deadline extension followed President Muhammadu Buhari's approval yesterday, in Daura, Katsina State.
Buhari also approved a seven-day grace period which runs from February 10 to February 17 2023, to allow Nigerians to deposit their old notes at the CBN after which the old notes cease to be Legal Tender.
The CBN governor, Godwin Emefiele, disclosed these to State House correspondents shortly after he met the President in his country home in Daura, Katsina State, yesterday.
He also disclosed that 75 per cent of the N2.7tn held outside the banking system had been recovered.
The governor said, "We are happy that so far, the exercise has achieved a success rate of over 75 per cent of the N2.7tn held outside the banking system. Nigerians in the rural areas, villages, the aged and vulnerable have had the opportunity to swap their old notes; leveraging the Agent Naira Swap initiative as well as the CBN senior staff nationwide sensitisation team exercise.
"Aside from those holding illicit/stolen naira in their homes for speculative purposes, we do aim to give all Nigerians that have naira legitimately earned and trapped, the opportunity to deposit their legitimately trapped monies at the CBN for exchange.
"Based on the foregoing, we have sought and obtained Mr President's approval for the following: 10-day extension of the deadline from January 31, 2023, to February 10, 2023; to legitimately held by Nigerians and achieve more success in cash swap in our rural communities after which all old notes outside the CBN losses their Legal tender Status.
"Our CBN staff currently on mass mobilisation and monitoring together with officials of the EFCC and ICPC will work together to achieve these objectives. A seven-day grace period, beginning on February 10 to February 17, 2023, in compliance with Sections 20(3) and 22 of the CBN Act allowing Nigerians to deposit their old notes at the CBN after the February deadline when the old currency would have lost its Legal Tender status.
"We therefore appeal to all Nigerians to work with the Central Bank of Nigeria to ensure a hitch free implementation of this very important process for program".
Emefiele also vowed that Nigerians found selling, abusing or spraying the new naira notes at public functions will be "sanctioned" by the Economic and Financial Crimes Commission (EFCC).
He said with each note having a unique number, abused currencies can now be tracked to their users.
"For those involved in this, even if they are CBN staff members, they will be sanctioned. We will track them. Luckily, those new naira notes have trackers, we have their numbers because they have been issued.
"Once we see these numbers, we will track them and we will make public those that are involved in this business of selling new naira. Whereas, there are people who are suffering in the villages that need those new notes, we will deal with them.
"We have passed on a few videos to the EFCC and they are going to track these people. It's not about the CBN tracking them. It's about the EFCC or the ICPC and independent enforcement institutions to go after them", he said.
Recall that the CBN governor had, last week, insisted that the January 31, 2023 (tomorrow) remained sacrosanct.
This had caused tension in the country as many bank depositors in a last minute rush stormed banks to deposit the old Naira notes of N200, N500 and N1,000 denominations in exchange for the new naira notes.
But reports across the country indicate that there has been scarcity of the new naira notes, making many Nigerians and groups to call for the extension of the initial January 31 deadline for the old notes.
Ostensibly realising the hardship the January 31 deadline would cause many Nigerians, the CBN yesterday said it added a 10-day extension of the deadline from January 31, 2023, to February 10, 2023, to allow for the collection of more old notes.
You Lack Moral Right To Continue As PDP Nat'l Chair, Nnamani Tells Ayu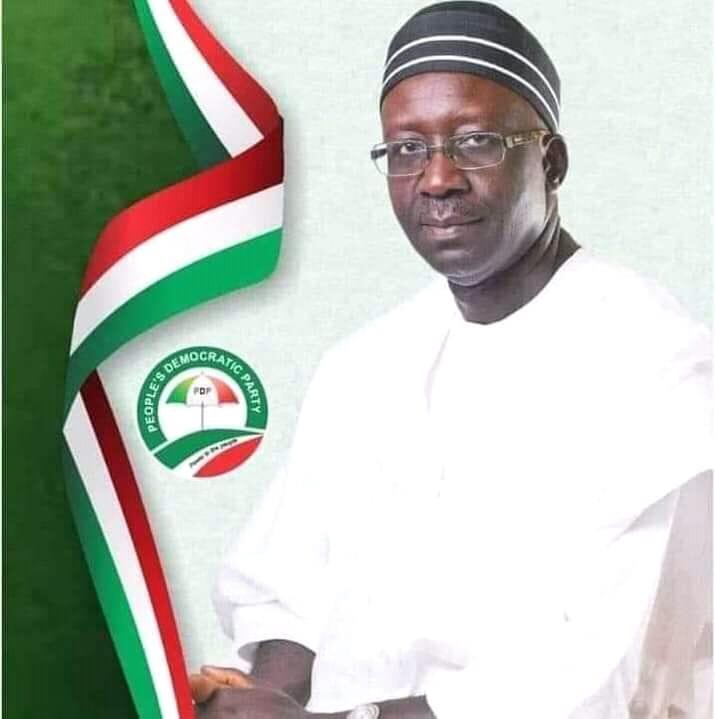 The senator representing Enugu East and former Governor of Enugu State, Chimaroke Nnamani, has asked Senator Iyorchia Ayu to vacate office as National Chairman of the Peoples Democratic Party (PDP) forthwith saying "his deception and abysmal performance are unmitigated".
Nnamani further said Ayu lacked the moral right to stay a day longer in office as National Chairman.
"If he still has any modicum of honour, he should quit immediately. Look at the shame he has brought on the PDP. Look at the array of key stakeholders Ayu has sacked or forced to leave the party, Nnamani said."
Nnamani, therefore, urged the National Executive Council and the Board of Trustees of the party to wade in to show Ayu the exit door to save the party from complete extinction.
According to Nnamani, Ayu's leadership style has brought misfortune to the PDP.
He said, "Ayu is just an unmitigated disaster. His leadership is an evil that befell the PDP. The only option left is to show him the exit door.
"How can Ayu be relying on the PDP constitution Section 57 (7) to seek refuge when he had flagrantly subverted the same section to sack key stakeholders of the party including me?"
"Section 57(7) of the PDP constitution stipulates that 'Notwithstanding any other provision relating to discipline, no executive committee at any level, except the National Executive Committee, shall entertain any question of discipline as may relate or concern a member of the National Executive Committee, Deputy Governors or members of the National Assembly."
He recalled that the Ayu-led NWC relied on the aforementioned section to expel him when it lacked the power to do so, pointing out that Ayu's case now is "akin to the evil that men do lives with them."
Ayu's suspension was announced by the ward executive of the party at Igyorov Ward of Gboko Local Government Area of Benue State on Sunday over alleged anti-party activities.
While a defiant Ayu responded quoting the party's constitution, a High Court in Makurdi, Benue State issued an interim injunction restraining him from parading himself as the National Chairman of the PDP.
The presiding judge, Justice W.I. Kpochi, gave the interim order on Monday in the suit No. MHC/85/2023 filed at the court by Terhide Utaan with Ayu and the PDP as defendants.
Ayu has, however, stepped aside as the party's National Chairman in compliance with the court injunction.
Nigeria Can Build Climate-Resilient Economy -AfDB Report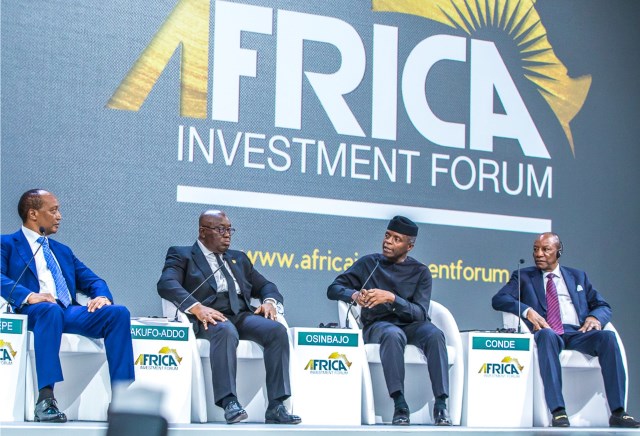 The African Development Bank (AfDB), says Nigeria can build a climate-resilient economy by adopting climate-smart agricultural practices.
The bank said this in its "Country Focus Report 2022 Nigeria: Supporting Climate Resilience and a Just Energy Transition'', a copy of which was made available to The Tide source in Abuja, yesterday.
It listed some practices to include low-cost but effective technologies such as water harvesting, small-scale irrigation techniques, land and water conservation, and management strategies.
The report said minimum or zero tillage agriculture with high net returns to farmers was part of the practice.
According to the report, the African Economic Outlook 2022 estimates of the Climate Resilience Index (CRI) show that between 2010 and 2019, Africa is the least climate-resilient region in the world.
"With the lowest median (28.6) and mean (34.6) CRI scores, well behind Europe and Central Asia, the regions most resilient to climate shocks.
"During the same period, Nigeria was moderately resilient as compared to other African countries, with a CRI score of 26.8.
"Nigeria suffers from multiple climate change effects, manifested through rising temperatures and periodic droughts and flooding though.
"But with implications for agricultural productivity, food security and electricity generation, the country has made some progress in reducing its vulnerability," it said.
The report said between 2010 and 2019, Nigeria performed relatively better than other African countries, falling into the category of low vulnerability to climate change and high readiness to respond to climate shocks.
It said Nigeria's climate vulnerability and readiness indices were estimated at 50.3 and 30.6 respectively, among countries with low vulnerability high readiness.
The report said that at the country level, climate change effects remained a major source of policy concern, given Nigeria's dependence on traditional agriculture and fossil fuel energy sources.
"The country's high poverty and dependence on rain fed agriculture makes adaptation efforts to climate change effects more pressing as the country strives to achieve sustainable development goals for the benefit of poor households.
"Therefore, given the above factors, Nigeria must build climate resilience. Building climate resilience involves synergies with considerable mitigation co-benefits.
"Like most African countries, Nigeria contributes marginally to global warming, yet the country continues to bear a disproportionately high burden of climate change effects.
According to the report, this is largely due to Nigeria's economic structure, heavily dependent on climate-vulnerable production systems, fossil fuel energy resources and traditional agricultural practices.
It said the economic cost of climate change could be much higher in the coming decades unless strong adaptation measures were judiciously implemented.
"This will threaten Nigeria's achievement of sustainable development goals (SDGs) and the country's efforts toward poverty reduction."
"The climate change impact on agriculture, although this varies considerably by agro-ecological zone and crop type, is projected to be substantial.
"Under a business-as-usual scenario of the updated Nationally and Determined Contributions (NDCs), agricultural productivity could decline by between 10 per cent and 25 per cent by 2080 due to climate change.
" In some parts of the north, the decline in yield in rainfed agriculture can be as much as 50 per cent. This will in turn impact Gross Domestic Product (GDP), reducing it by as much as 4.5 per cent by 2050," it said.
It said in spite significant spatial variability, the projected decline in yield was more pronounced in the northern part than elsewhere in the country and was relatively high for all crops.
However, the report said there was a broad consensus that rice appears more prone with yields falling as much as seven per cent in the short term (2006–2035) to 25 per cent in the long term (2050).
"Projected increases in annual maximum temperature of 3oC to 4oC from 2050 to 2070 can further impact agricultural productivity, induce water stress and reduction in the coverage of grazing pasture
"This will lead to increased incidences of animal diseases and lower livestock production.
"Climate-induced water stress, land and forest degradation have affected soil moisture retention and weakened the ecosystem, further exacerbating the effects of climate change on agriculture," it said.
FG Averted Over 4000 Industrial Disputes In Seven Years -Ngige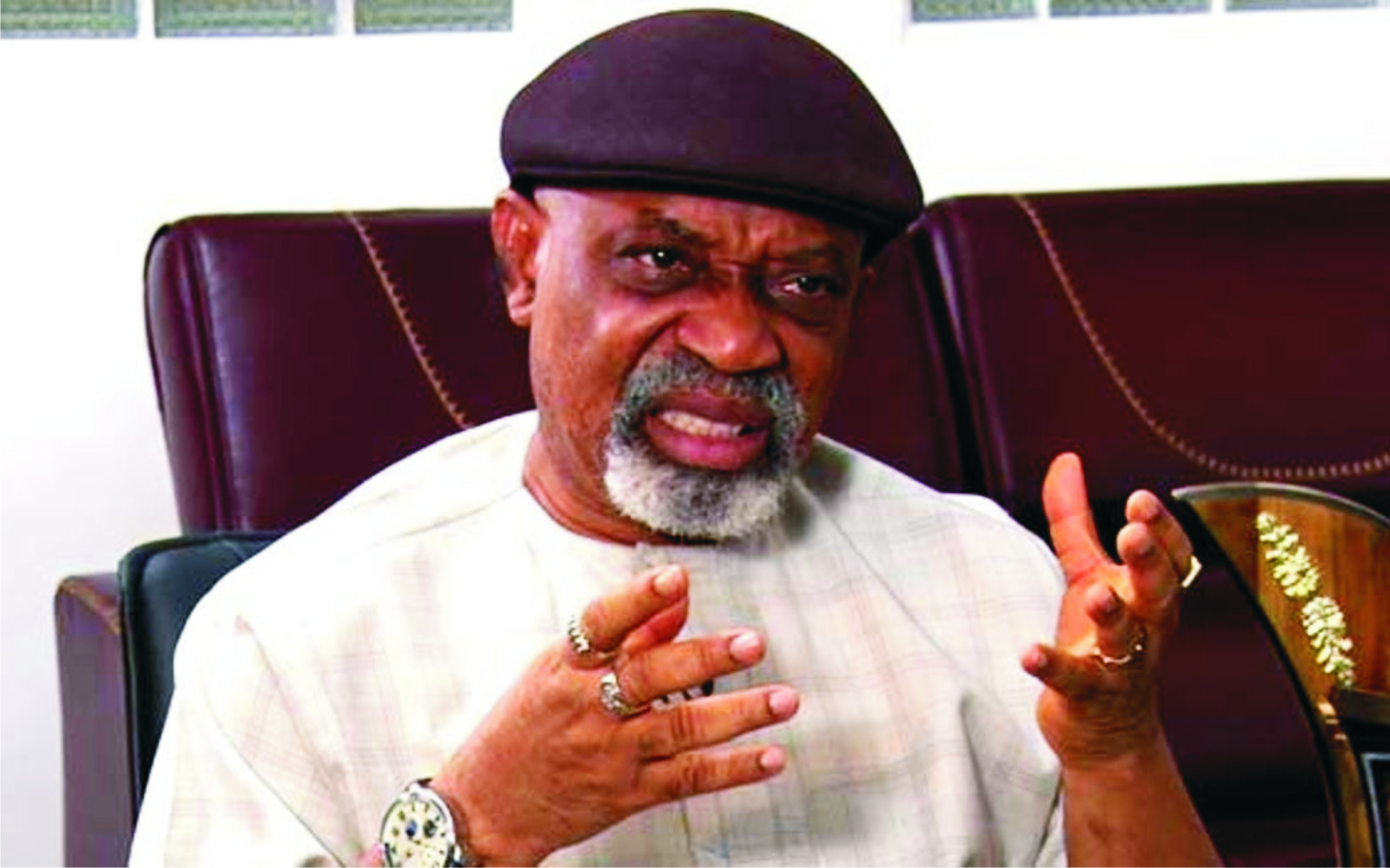 The Federal Government says it successfully averted over 4000 impending strike actions by industrial unions across the country through dialogue in the last seven years.
Minister of Labour and Employment, Dr Chris Ngige, made this known at the weekly Ministerial briefing organised by the Presidential Communications Team in Abuja, yesterday.
According to him, dialogue remains the best tool for settling labour disputes.
"We have been very proactive in handling industrial disputes.
"We have conciliated about 4000 labour disputes, more than that figure I think about 4300 or so since I came into that ministry and you don't hear about that.
"Once we get notice of an impending strike, we call them to come, we discuss and we resolve the matter.
"Some of them are not very big unions especially in the oil and gas sector. But you don't hear about that because we are forever committed to doing what we are supposed to do.
"The Ministry of Labour holistically conciliates but we don't make those ones public because an agreement is reached almost immediately and the agreement ground is easy and you won't see a strike.
"Once you write to us of a pre-action, (Trade Dispute Notice) once you do that, you have exercised your right and the rest is left for us." he said.
Ngige added that the Ministry has Labour Dispute Desks and Rapid Response Teams in all the States of the federation that help in addressing industrial disputes.
According to the minister, modalities are already in the pipeline to give pay rise to civil servants especially those that enjoy peculiarity allowance, adding that the authorities are just waiting for the president's approval to implement.
"We are already addressing the envisaged challenges associated with the current high cost of living.
"We are handling the issue of pay rise, some of the Ministries Departments and Agencies are doing that; even for Federal Civil Servants, there is a peculiar allowance that is envisioned for them.
"The Presidential Committee on Salaries has approved it and we have sent that to the President and once he approves it, implementation will start for them.
"Other people in the public service are also taking a queue, some are giving five or ten per cent pay rise," he said.
The minister further disclosed that Nigeria had completed arrangements to collaborate with the International Organization for Migration to prevent illegal migration by job seekers.
He added that efforts had been intensified to revive textile industries in the country, adding that the Central Bank of Nigeria had since put in place special funds for cotton growers.
He said that the fund was to locally source raw materials for the textile industries.