Kerosene Price Increases By 146%, NBS Confirms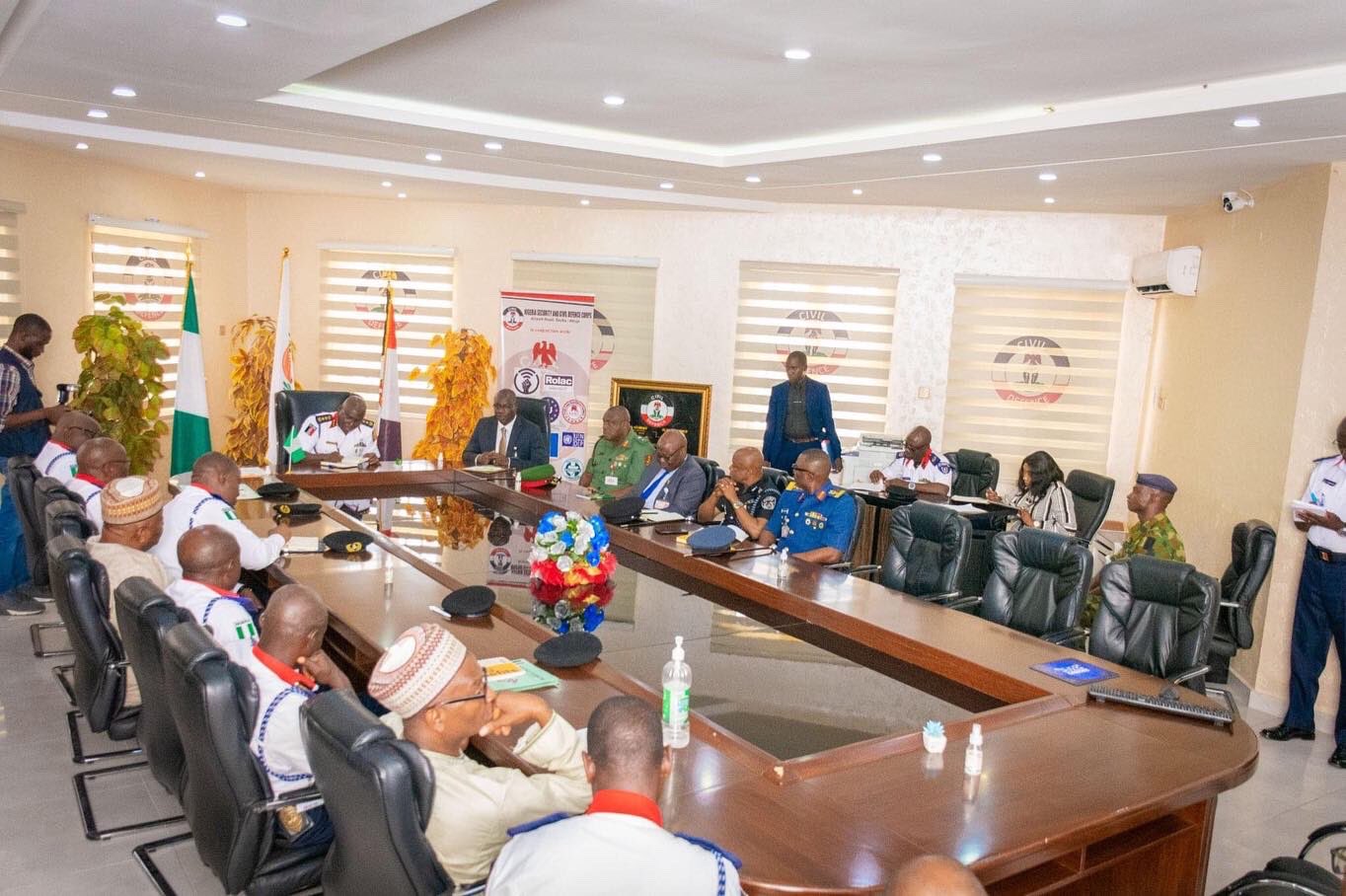 Latest data from the Nigerian Bureau of Statistics (NBS) for November has indicated that the price of household kerosene, also known as cooking kerosene skyrocketed by over 100per cent in one year.
The report showed an average retail price of kerosene per litre rose by about 146per cent from N441 in November, 2021 to N1,083/litre in the corresponding period last year.
Also, it indicated that average retail price per litre was 4per cent higher on a month-on-month basis in November, 2022 compared to N1,041 recorded in October.
On state profile analysis, the highest average price per litre in November, 2022 was recorded in Akwa Ibom with N1,417 followed by Cross River with N1,367, and Abuja with N1,307.
On the other hand, the lowest price was recorded in Borno with N876 followed by Rivers with N910 and Nasarawa with N913.
In addition, analysis by zone showed that the South-East recorded the highest average retail price per litre, with N1,209, followed by the South-West with N1,163, while the North-East recorded the lowest with N959.
While the average retail price per gallon paid by consumers in November, 2022 was N3,594, showing an increase of 2per cent from N3,517 in October 2022.
On a year-on-year basis, it increased by 133per cent from N1,544 in November, 2021.
On state profile analyses, Kwara recorded the highest average retail price per gallon with N4,506 followed by Enugu with N4,302, and Abia with N4,238.
On the other hand, Gombe recorded the lowest price with N2,430, followed by Borno and Bauchi with N2,500 and N2,767, respectively.
Analysis by zone showed that the South-East recorded the highest average retail price per gallon of household kerosene with N4,124 followed by the North-Central with N3,811, while the North-East recorded the lowest with N2998.
The increasing price also affected cooking gas and diesel.
According to NBS, average retail price for refilling a 12.5kg cylinder of Liquefied Petroleum Gas increased by 1.3per cent on a month-on-month basis from N10,050 in October, 2022 to N10,180 in November, 2022.
On a year-on-year basis, it rose by 39per cent from N7,308.06 in November, 2021.
Rivers Electorate'll Punish PDP National Leadership -Wike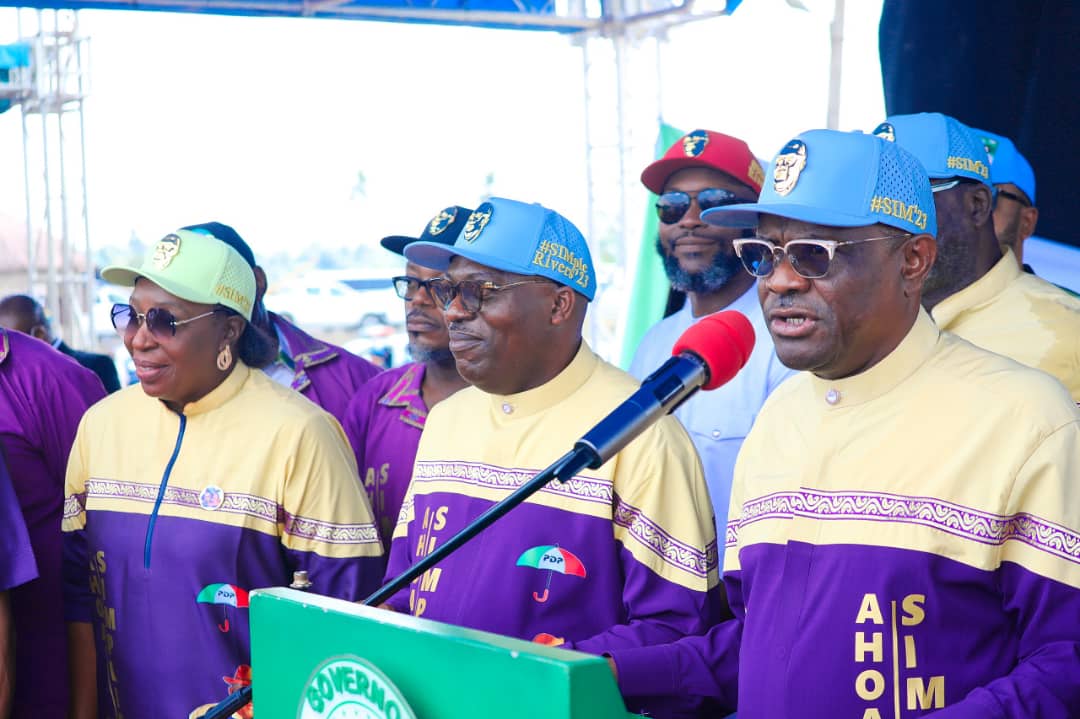 Rivers State governor, Nyesom Ezenwo Wike says Rivers electorates will use the forthcoming election to punish the national leadership of the Peoples Democratic Party (PDP) for abandoning them during the October and November 2022 flooding incidence.
Governor Wike made the remark yesterday at the Community Secondary School in Akinima Town during the Rivers State PDP Campaign Flag-off Rally at Ahoada West Local Government Area.
The governor explained that the flooding situation was devastating in some communities of Abua/ Odual, Ahoada West and Ahoada East Local Government Areas with houses submerged, the people displaced, and their socioeconomic life disrupted.
Wike recalled that while the period lasted, the national leadership of PDP refused to visit those communities as a way of identifying with Rivers people when it mattered most.
Governor Wike emphasised that even though the PDP national leadership refused to identify with Rivers communities, they gladly visited flood impacted communities in other States, and identified with them, which can now be interpreted that they hate Rivers State.
He said in retaliation of the hatred, and the mindset that Rivers State does not matter, the electorates will use the power of their permanent voters cards (PVCs) to "pepper" the PDP national leadership in the forthcoming election.
"You had a problem, a major problem. Ahoada West, Ahoada East, Abua-Odual, had a major flooding problem. After they'll say we are in the same party. Is there anybody from the national of our party that came to visit Ahoada West, Ahoada East, and Abua?
"But they went to other states, which means that they don't like us. If somebody says he doesn't like you, will you force yourself on them?"
Speaking further, Governor Wike reassured the people of Ahoada West Local Government that his administration would deliver to them a fully reconstructed Government Secondary School, Okarki.
Governor Wike told them that the contract for the project was awarded long time ago and paid for in full, but their sons who got the contract failed to deliver on schedule.
He assured that the contract would be re-awarded and completed before his tenure ends on May 29.
Governor Wike urged the people not to allow ballot box snatchers in the area to outsmart them anymore particularly, now that the elections will be conducted electronically.
He harped on the need for massive mobilisation of the people per electoral unit, so that the voters will be aware of who to cast their votes for, and to make sure that PDP wins all the election for governorship, Senate, House of Representatives and State House of Assembly.
"What I want to advise you this time is, don't allow those ballot box snatchers in APC to try it again. Luckily, this election is not election of snatching ballot boxes or paper. It is election that will be done electronically and transmitted electronically. All we need from you is to mobilise your people unit to unit."
In his address, Rivers State governorship candidate of the PDP, Sir Siminialayi Fubara, noted that because of the massive development projects delivered in the area by the PDP controlled State government, the party has first right of winning the election.
Fubara, therefore, urged the people to go and collect the remainder of their PVCs at the Independent National Electoral Commission (INEC).
He said with the PVCs, they can confidently vote into power the PDP consolidation team that will continue to deliver to them more development projects, education infrastructure and to sustain the security experienced in the area.
Chairman, Peoples Democratic Party (PDP) in Rivers State, Ambassador Desmond Akawor, who presented party's flags to candidates contesting for the various elective positions, charged the people to ensure bulk delivery of winning votes to PDP.
Rivers State Deputy governor, Dr. Ipalibo Harry Banigo, who is contesting for Rivers West Senatorial District slot, spoke on behalf of the candidates and said sequel to excellent performance of Governor Wike in office, it is given that Ahoada West is faithful supporter of PDP.
She promised that when elected, they would commit to upholding the interest of their constituents and the State at large.
Before going to the campaign venue, Governor Wike had paid a courtesy visit to the Ahoada West Local Government Traditional Rulers Council under the chairmanship of Chief Moore Maclean Ubuo, the king of Engenni kingdom, to first introduce and secure royal blessings for Sir Siminialayi Fubara, as the incoming governor of the State.
Infrastructure: NNPC invests 1.9trn In Road Construction Via Tax Credit Scheme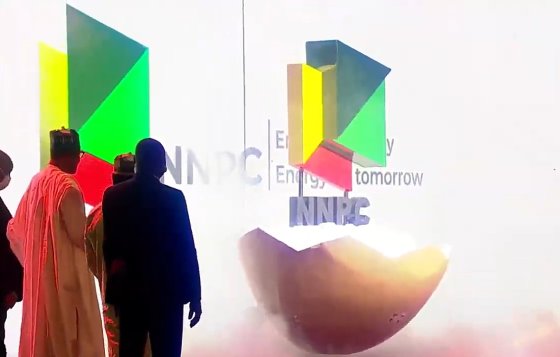 The Nigerian National Petroleum Company Limited says it is investing N1.96 trillion into road infrastructure development via its tax credit scheme intervention.
The company made this known at a meeting with the Minister of Works and Housing, Mr Babatunde Fashola and other key stakeholders in Abuja, yesterday.
Mr Umar Ajiya, representative of the Group Managing Director, NNPC, Mr Mele Kyari, said the company was committed to funding the critical roads across the country.
The Tide source recalls that the NNPC in 2021 intervened in the first phase of the tax credit scheme with N621.24 billion to rehabilitate and increase the stock of major roads and highways.
"Clearly as you recall we have done phase 1 and funding has been steady, we are now committed to a second phase of N1.9 trillion and we are also committed to setting aside funds to fund the contractors including any necessary mobilisation that could be required.
"What is important for us is that our consultants will have to validate the value for money and the quality of work that you've done on this roads.
"I think that our road users alluded to the fact that they have seen extensive quality work being done on the roads that have been assigned during phase 1.
"We want the same quality to be maintained because of execution of the roads under phase 2, and speaking of execution is very important, because the funds are available and therefore there should be no excuses," Kyari said.
Also at the meeting, the Executive Chairman of the Federal Inland Revenue Service (FIRS) Mr Muhammed Nami called on the contractors not to be doubtful of their payments, assuring them that all their monies would be paid.
"I'm assuring you that we have existing and future tax capability based on the estimate received by the FIRS that will be able to provide you with enough funds as your payment are due and confirmed.
"The gains of phase 1 have been evaluated, some of the roads that we were speeding through were roads constructed over 40 years ago and to God be the glory through this executive orders they are now being fixed.
"There are generally benefits for paying taxes because globally civilisation is made possible through the taxes being paid.
"We continue to appeal to Nigerians and particularly the big tax payers to continue to trust this executive 007 so that they will continue to provide critical infrastructure that our country so dearly needed for our people to move goods and products from one location," Nami said.
Giving a general overview of what had been achieved with the Phase I of the NNPC Tax Credit Scheme, Mr Kuti Adedamola, Director Highway, FMWH said the tax credit scheme had done a lot in the construction and rehabilitation of some major roads across the country.
Adedamola said part of the roads worked on are the dualisation of the Suleja-Minna road, dualisation of Jebba-Mokwa Bokani road. Also Junction road on Kwara and Niger state among others.
The Minister of Works and Housing, Mr Babatunde Fashola, on his part said the Government of President Muhammadu Buhari had taken practical steps to increase the stock of infrastructure 'without infrastructure you can't grow the economy'.
Fashola said that when this administration came into power what was budgeted for infrastructure was N18 billion but that the present government increased this to N260 billion.
The Minister said even if the government had gone into borrowing to build the infrastructure it was leaving behind a stock of assets in ports, railways, bridges and roads which had impacted positively on the prosperity and economy of the people.
He said the government had gone into other pragmatic models like private sector partnership, SUKUK funds and then the tax credit by the NNPC.
"The debts are building roads and bridges, of which the Lagos-Ibadan road and the Second Niger Bridge are part. And it shows a clear difference between two governments.
"There are 44 roads, many of them are contracted but not funded, but now funding is place. There is sustainability for the completion of these roads even if this government is no longer there."
Fashola, however, appealed to all communities obstructing the right of way of government, insisting that government would not pay right of way to communities encroaching into the rights of way of the constructions.
Speaking also at the occasion, Mr Lucky Osesua, Chairman, the Nigerian Union of Petroleum and Natural Gas Workers (NUPENG) while commending the NNPC for its intervention called on government to pay urgent attention to some critical roads which he said are in bad states.
The roads according to him, included Benin- Sapele, Okene Auchi-Okpela road, Obigbo-Aba, Ogoja- Itu road and failed sections of Mokwa-Makera-Tegina-Kaduna border in Niger state adding that an enabling road would enhance the unions performance.
UBA Appoints Bawuah As First Female CEO For Africa Operations …Announces Six Other Executive Appointments …As Oni Retires From Group Board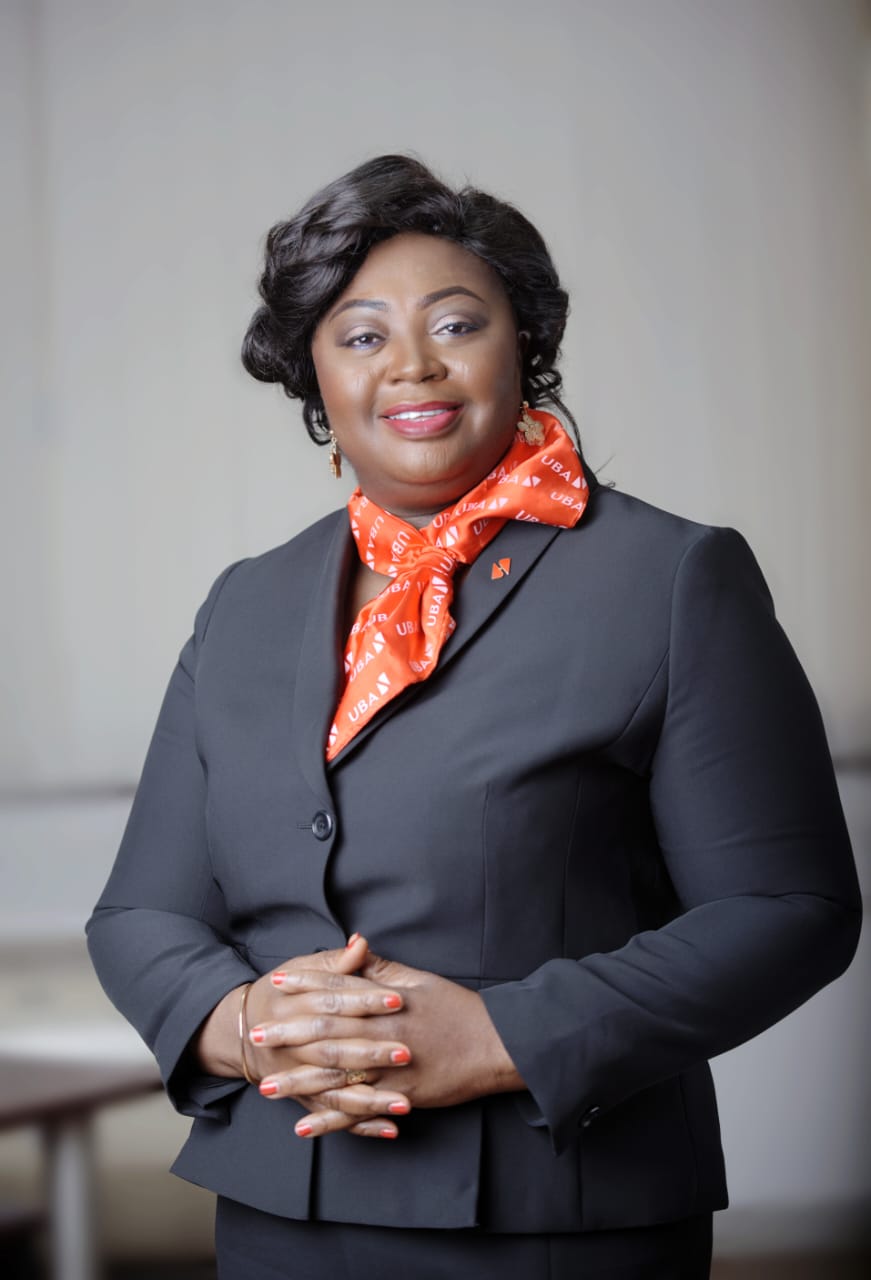 The Board of Directors of the United Bank for Africa Plc, Africa's Global Bank, has today, announced the appointment of Mrs. Abiola Bawuah, as Chief Executive Officer (CEO) of UBA Africa.
Bawuah will also join the Group Board as an Executive Director, overseeing the Group's operations across the African continent, outside Nigeria.
UBA operates in 19 African countries beyond Nigeria, in addition to global operations in New York, London, Paris and the UAE.
Bawuah, a Ghanaian national, is the first female CEO of UBA Africa.
Her appointment further demonstrates UBA's commitment to diversity.
The UBA Group Board now includes eight female Directors.
Prior to her appointment, Bawuah was Regional CEO, West Africa, supervising the Group's operations in nine subsidiaries, including Benin, Burkina Faso, Cote d'Ivoire, Ghana, Guinea, Liberia, Mali, Senegal, and Sierra Leone.
She previously held the role of CEO, UBA Ghana.
Speaking on the new appointment, the Group Board Chairman Mr Tony O. Elumelu said, "Abiola has contributed significantly to the growth of UBA Africa for close to a decade.
She brings a wealth of experience in commercial banking, and stakeholder engagement.
It also gives me great pleasure that with her appointment, the UBA Group Board has now become a majority female board."
The UBA Group also announced the following executive roles:
Chris Ofikulu becomes the Regional CEO, UBA West Africa.
Ofikulu, who has over two decades of banking experience spanning corporate, commercial, and retail banking.
Uzoechina Molokwu will take on the role as Deputy Managing Director (DMD) of UBA Ghana, subject to local regulatory approvals.
He was previously the Executive Director, Business Development – UBA Côte d'Ivoire and has over 23 years banking experience.
Ayokunle Olajubu will be the Managing Director/CEO UBA Liberia, subject to local regulatory approvals.
He currently drives compliance across Africa subsidiaries andcomes with 30 years banking experience in Nigeria and other African countries,including Sierra Leone, Cote D'Ivoire and the Gambia.
Theresa Henshaw has been appointed as CEO of UBA UK, subject to local regulatoryapprovals.
She was previously the DMD, Business Development, UBA America and joined the Group as ED, Business Development at UBA UK.
Usman Isiaka, currently CEO, UBA Sierra Leone, will be the Deputy CEO in UBA America, subject to local regulatory approvals.
Adeyemi Adeleke, the former CEO of UBA, UK is now the Group Treasurer.
Adeleke will be working to unlock the immense value in the Group's multi-jurisdictional balance sheet, leveraging on its presence in 24 countries within and beyond Africa.
In addition to the executive appointments, UBA has announced the retirement of High Chief Samuel Oni, an independent non-executive Director, from the Board following the expiration of his tenure.
He joined the UBA Group in January 2015 and served on the Board of the Group for eight years.
The Group Chairman, Mr Tony Elumelu expressed his appreciation to High Chief Oni, for his commitment, leadership and extensive contributions to the UBA Group and on behalf of the Board, wishes him the very best in all his future endeavours.
Operating in 20 African countries and in the United Kingdom, the United States of America, France and the United Arab Emirates, United Bank for Africa provides retail, commercial and institutional banking services, leading financial inclusion and implementing cutting edge technology.
UBA is one of the largest employers in the financial sector on the African continent, with 25,000 employees group wide and serving over 37million customers globally.