1.6m Nigerians With HIV On Treatment, NACA Confirms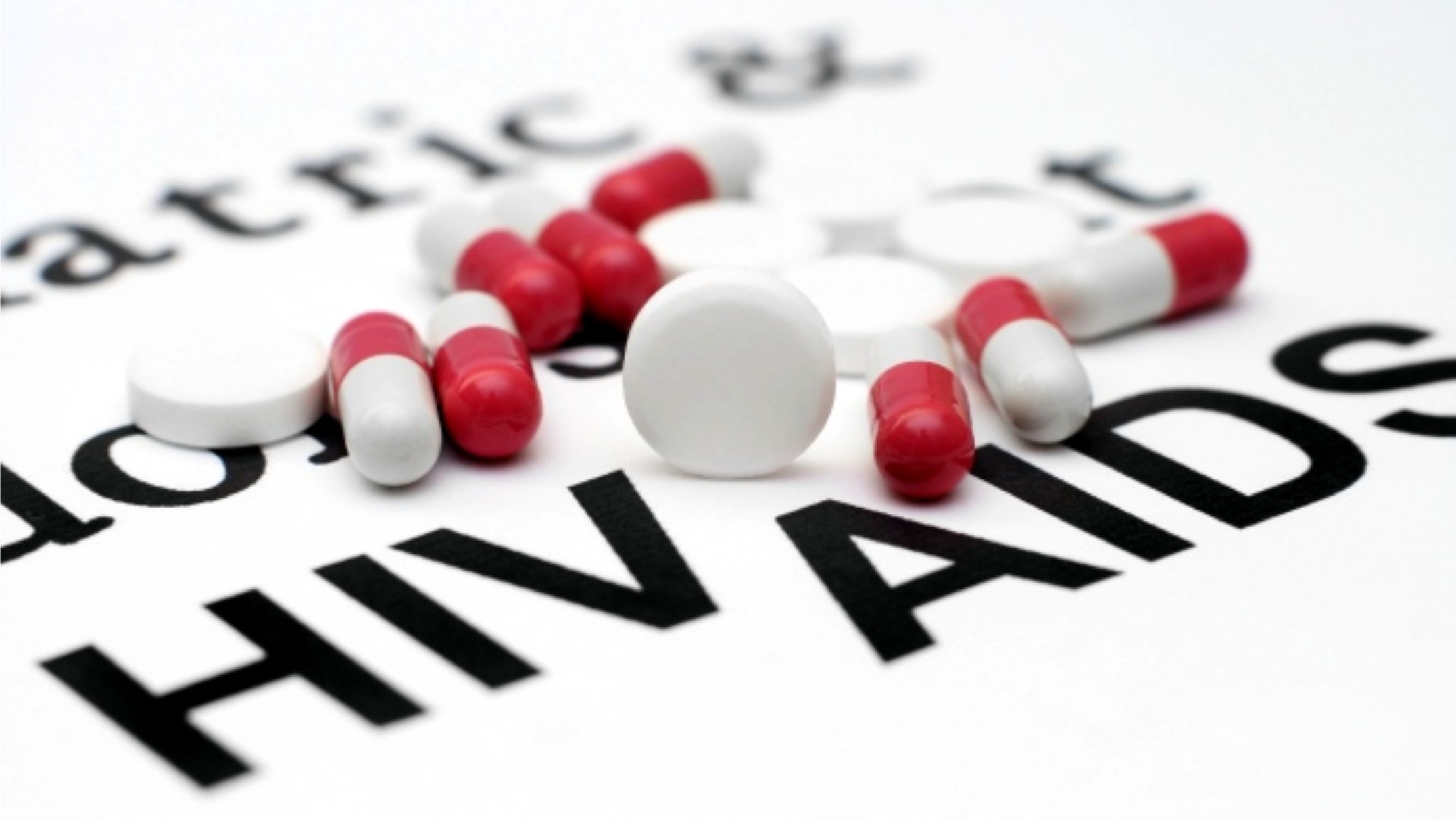 The National Agency for the Control of AIDS (NACA) has said that 1,619,133 out of the 1.9million Nigerians living with Human Immunodeficiency Virus (HIV) are now on treatment.
The Director General of NACA, Dr Gambo Aliyu, made this known at a press briefing, yesterday, in Abuja in commemoration of the World AIDS Day themed 'Equalise to end AIDS: Equal access to treatment and prevention services.'
Aliyu said this year's WAD seeks to promote equal access across the population that is marginalised among vulnerable and key affected population groups by removing economic, social, cultural, and legal barriers to HIV prevention services across population groups that are vulnerable to HIV.
HIV is a virus that attacks the body's immune system and if left untreated, it can lead to Acquired Immunodeficiency Syndrome (AIDS).
The WAD is celebrated every December 1 annually to raise awareness, commemorate those who have passed on, and celebrate victories, such as increased access to treatment and prevention services.
Aliyu said, "Nigeria's success story is evident from the significant dip in the HIV prevalence of 3.4per cent in 2017 to a population-based prevalence of 1.3per cent in 2018.
"As of the end of September, 2022, we have 1,619,133 persons on treatment, which represents a significant leap when compared to 838,020 persons in 2017. Our treatment sites have increased from 251 in 2007 to 2,262 in 2020.
"New HIV infections gradually declined from 103,404 in 2019 to 92,323 in 2021. There has also been significant growth in key population treatment centres from 10 sites in 2017 with coverage of 16,147 to 118 in 2021 with coverage of over 221,010 individuals."
He added that the pre-COVID-19 molecular laboratory testing sites were 27 but it is now done in over 100 molecular testing sites where the virus can be monitored for prevention and treatment purposes.
"Through our Alignment 2.0, HIV prevention and treatment is shifting ownership to states while guaranteeing continued partnership and support from donors.
"The launch of the N62billion Trust Fund of Nigeria constitutes a further step towards sustained country-level funding and ownership of the national response.
"As we sustain the epidemic control achieved thus far, more focus will be directed at ensuring increased availability, quality, and suitability of services, for HIV treatment, testing, and prevention, so that everyone is well-served.
"Access to prevention, treatment, care, and support services will be intensified for hard-to-reach populations especially those communities circumscribed by conflict," he noted.
On her part, the National Coordinator of the National AIDS, Sexually Transmitted Infections Control and Hepatitis Programme, Federal Ministry of Health, Dr. Akudo Ikpeazu, said there is a need to address inequalities that pose a barrier to ending the epidemic.
She said, "Today, we have 90per cent of people living with HIV who know their status, we also have 98per cent of those who know their status on HIV treatment and 95per cent of those on treatment who have achieved viral suppression.
"Despite the availability of free treatment services as of today, we still have an unacceptable number of children less than 15 years living with HIV who are difficult to find and place on treatment. For children, unlike what we have for adults, we have the same statistics, 34per cent (of people living with HIV who know their status), 100per cent of those who know who are on treatment, and 81per cent of those who have achieved viral suppression.
"We need to equalize access to essential services, particularly for children, pregnant women, key population, and their partners. To do this, we must in a consistent manner, address and remove all structural barriers that impact negatively on access to services.
"Some of the specific strides we have made this year in addressing these issues around access include prevention of mother-to-child transmission mapping to identify all places where pregnant women get delivery services to find the HIV pregnant positive women.
"Based on the findings, we are working towards expanding the point of service from the current 6,000 to about 40,000 locations across the 36 states and the FCT. Our aim is to find all pregnant women to test all of them to ensure that all who are positive are placed on treatment and ensure that we can report on every mother who has been tested and placed on treatment."
Also, the Country Director of UNAIDS, Dr Leo Zekeng, said globally, new HIV infections have declined by about 32per cent and AIDS-related mortality has decreased by about 52per cent because they are tested and put on treatment and can live a normal life.
"We are here today to remind ourselves that AIDS is still an unfinished business. As of last year, 36million people died because of AIDS and we still have 38million adults and children living with HIV/AIDS. So, it is unfinished business," Zekeng noted.
Army Arrests 50 Foreigners, Others For Job Racketeering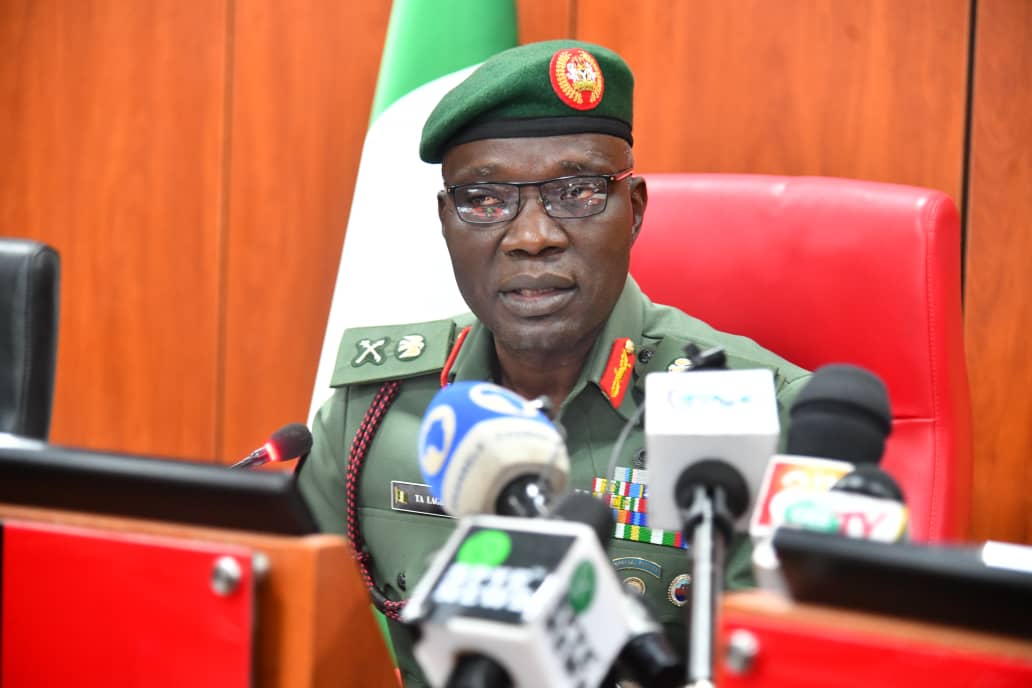 The Nigerian Army said it has arrested 50 suspects, including foreigners, for alleged international job racketeering in Lagos.
The Director, Army Public Relations, Brig. Gen. Onyema Nwachukwu, who addressed journalists in Abuja, on Wednesday, said the suspects were arrested during an operation jointly conducted by the Army and the Nigeria Immigration Service.
He also disclosed that no fewer than 13 criminals were killed and 88 arrested during various operations across 20 states of the federation.
Among those arrested include 50 suspects comprising foreigners who were nabbed for alleged International job racketeering.
Onyema said, "In the South-West region, on November 2, 2023, troops of 9 Brigade Nigerian Army in conjunction with personnel of Nigerian Immigration Service, Lagos State Command, conducted a raid operation on a suspected criminal hideout at Ifako Ijaye.
"During the operation, 50 suspects, including foreigners who specialise in international job racketeering, were arrested. In a similar development same day, the same troops arrested two suspects at a hotel in Ogba in the Ikeja LGA.
"The arrest was in connection with the murder of one Mallam Idris Ardo, the Ardo of Panya Village in Plateau State. Preliminary investigation revealed that one of the arrested suspects masterminded the killing of Ardo and fled the community since the incident occurred."
Elder Statesman Charges FG On Judges, Magistrates' Security
An elders statesman and advocate of oil rights in the Niger Delta, Rev Sokari Soberekon, has called on the Federal Government to beef up security for High Court Judges and Magistrates in the country. The iconoclastic doctor of humanities made this plea while addressing newsmen during the just concluded 2023/2024 rededication of the legal year of the Rivers State Judiciary held at the St. Cyprian's Anglican Church in Port Harcourt last Thursday.
Soberekon stressed the essence of maximised security for Judges and Magistrates in Nigeria to ensure prompt and fearless dispensation of justice, equity and fairplay. He, maintained that apart from armed Police orderlies, the Judges and Magistrates should be legally authorised to keep personal arms for self defence when necessary, adding that this innovative policy would enhance the desired environment for an independent judiciary.
According to the octogenarian minority rights activist, the judiciary is the sanctuary of justice and equity.
He recalled the circumstances surrounding the gruesome murder of the former Federal Attorney General and Minister of Justice, Late. Chief Bola Ige.
Soberekon noted that, in spite of the retinue of official security aides attached to the late former Governor of Oyo State, Ige would not have been murdered if he was personally armed on that fateful day of his demise.
Soberekon emphasised the need to shun eye service in the nation's polity.
He, however, maintained that the only Oga in politics is God Almighty, who he said uses people to install others in office.
Soberekon recalled the meeting he had with King Alfred Diete-Spiff in Lagos from where the pioneer Governor of the State started planning the blueprint of the old Rivers State.
He said what Rivers State needs now is peace, and applauded the placard with the description, 'Peace', displayed during the rededication ceremony.
He noted with delight that while delivering a sermon at the occasion, the Vicar of the church advised Nigerians to give peace a chance and also to build a nation where peace and justice reign.
Bayelsa Poll: Party Chieftain Tips Sylva For Victory
A chieftain of the All Progressives Congress (APC), Chief Fente Thomas Abrakasa, has said the Bayelsa State governorship candidate of the party in the forthcoming governorship election, Chief Timipre Sylva, would win landslide in the Nembe Local Government Area of the State and in other parts of the state.
Abrakasa stated this recently in Yenagoa, the State capital, while speaking with newsmen following a close door meeting with stakeholders of the constituency in Nembe Government Area of the State.
At the meeting, Abrakassa was unanimously selected as the new leader of the APC for the Nembe Constituency one.
He noted that though over the years, he had deliberately led a passive political life, he has been an ardent supporter of good causes in politics with patriotic and development friendly politicians.
The Tide also learnt that Chief Abrakasa has vested interest in the oil and gas industry, especially in oil pipelines surveillance and related contracts.
"All those parading themselves as die-hard members of the Peoples Democratic Party (PDP) in Nembe constituency one should note that the APC candidate, Chief Sylva, would win completely in Nembe constituency one and beyond.
"I've told our party faithfuls to be prepared to peacefully deliver our governorship candidate in the forthcoming November 11 polls. We'd work together and partner for the victory of Chief Timipre Sylva and victory for the APC in Nembe Constituency one, and, by God's grace beyond the Constituency", he said.
Also speaking, the new Deputy leader of the party in the constituency, Chief (Hon) Omie Derri Agbazule called on party faithful to unite together for the victory of the party's gubernatorial candidate.
He stated that the APC was the best party, and Chief Sylva was the most qualified amongst all candidates from all the parties contesting for the State's Governorship election.
Agbazule also noted that the leadership of the party at the Nembe constituency one under Abrakasa and himself in collaboration with the party's faithfuls were willing to return the former Minister of State for Petroleum elected as Governor of the State, come November 11, 2023.
By: Ariwera Ibibo-Howells,
Yenagoa