UNFPA, KDSG Sensitise Youths On HIV, COVID-19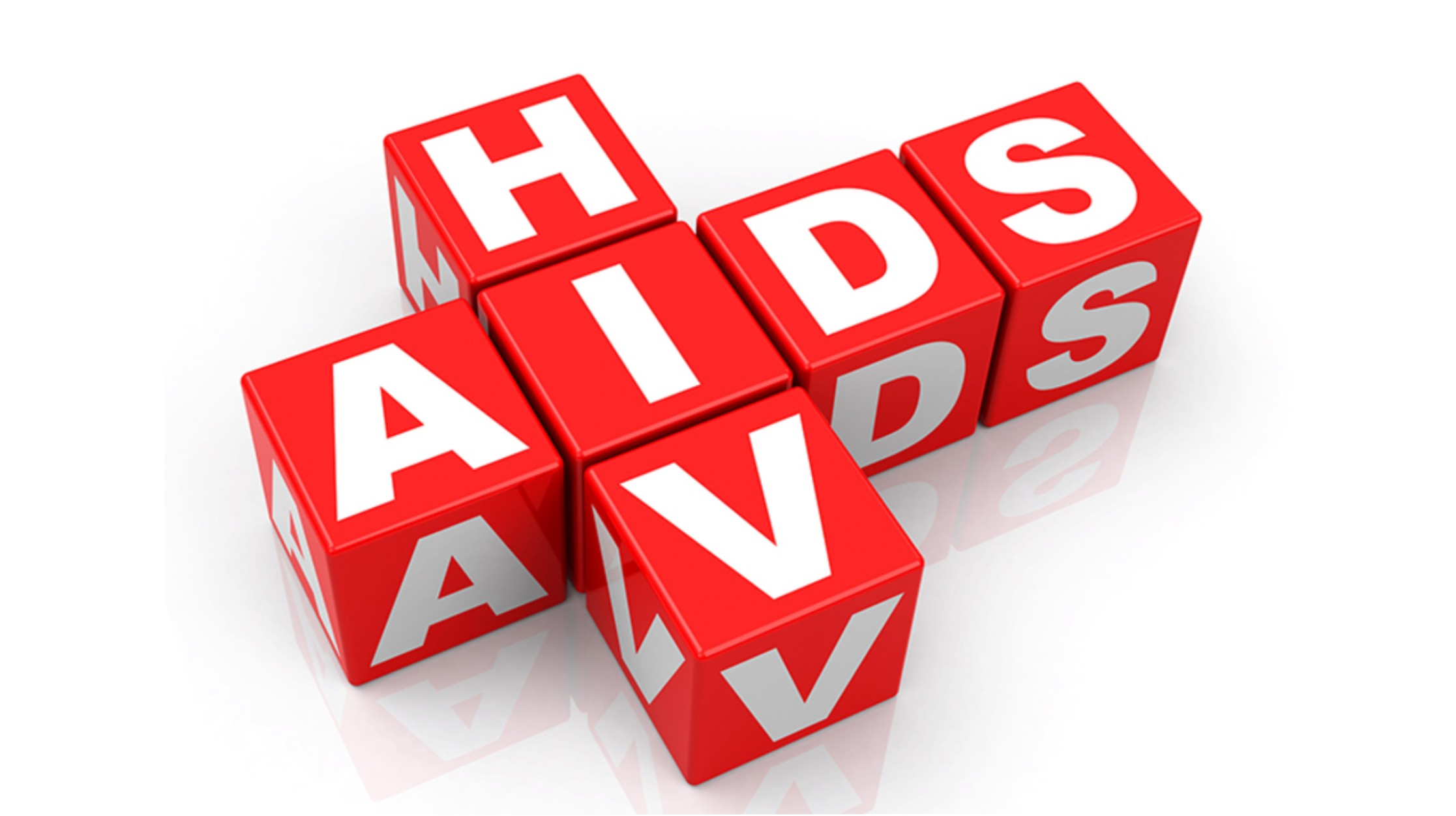 The United Nations Population Fund (UNFPA) and the Kaduna State Primary Health Care Board (SPHCB) organised a novelty football march to sensitise youths on Sexual and Reproductive Health (SRH), HIV, family planning and COVID-19.
The event, held in Kaduna on Friday at the Ahmadu Bello Stadium, was organised in collaboration with Kaduna State AIDS Control Agency and a Non-Governmental organisation, the Youth Ambassadors.
The Assistant Representative, Reproductive Health, UNFPA, Kaduna State, Dr Audu Alayande, said the event was orgainsed to provide young people with information and knowledge on sexual and reproductive health.
Alayande added that the event was also to equip the youth with critical information and knowledge on how to protect themselves against HIV/AIDS, COVID-19, unwanted pregnancies, and unplanned marriage.
He said that the youths were targeted for the intervention due to their reception to new messages and information which they could transmit to their peers and parents.
He added that "this is part of a series of activities toward increasing youths' access to critical information on SRH, GBV, HIV/AIDS, family planning and early marriage, including COVID-19.
"This is in line with the State Youths Policy that focuses on how youths can access information and knowledge that will improve their growth and development."
Also speaking, the Director, Family and Community Health Services, SPHCB, Dr Neyu Iliyasu, reiterated the board's commitment to increase youths' access to critical information that they needed to fully develop.
Iliyasu, who was represented by Mrs Nafisatu Isah, the Coordinator, Reproductive Health/Family Planning in the board, said access to critical information would enable youths to make informed decisions.
"This, in the long run, will help youths to protect themselves against HIV, COVID-19, early pregnancy and early marriage, including gender-based violence," he said.
Some of the youths, including secondary school students at the event lauded the initiative, saying it had empowered them with information that would help their growth and development.
One of them, Victory Lawanson of Kigo Gifted Academy, Kaduna, said that the event had empowered them with information and what to do and what not to do about their sexual and reproductive health.
She said "I am now convinced of the need to know my HIV status; I will do all I can to avoid early pregnancy."
Also, Favour Simon, 16, of De-Victory International School, said that the event had enriched her knowledge on how to prevent HIV, COVID-19, and early pregnancy.
Similarly, Obida Daniel, also of De-Victory International School, said that now he knew the importance of knowing his HIV status without waiting for the symptoms to manifest before getting tested.
Meanwhile, a total of 185 youths received COVID-19 vaccine at the event, while more than 10 were counselled and tested for HIV.
The Tide's source reports that the novelty match with the theme: "Live Healthy, Know Your Status", was between Bakura Football Academy and Milton Football Academy.
Milton academy won the match after scoring three goals in a penalty kick, while Bakura scored 2 goals.
Sanwo-Olu Approves Grant For 100 Traders
In continuation of his on going political consultation with stakeholders, Lagos State Governor, Babajide Sanwo-Olu, has met with market leaders across the state with an approval of a grant  to aid them in their businesses.
He met the traders under the aegis of the Association of Commodity Market Women and Men of Nigeria at the Alausa residence of their President-General, Mrs Folasade Tinubu-Ojo, in Lagos.
The Governor noted that the traders were important stakeholders in the governance of the state, adding that the visit was part of his wide consultation ahead of the general elections.
According to him, the interaction with traders in the informal sector is strategic in reaching out to the grassroots, saying that his administration was committed to the well-being of the traders, while asking for their full support for the All Progressives Congress (APC) in the coming elections.
"Market leaders and their members are important stakeholders in the governance of Lagos. We interact with them from time to time and consult them on issues concerning growth of our markets.
"Today, we have come here to thank them for the support they have continued to give our government and to encourage them to continue to be loyal citizens of the state," he said.
Sanwo-Olu said the government had hastened ongoing work to complete all the markets currently being constructed.
He announced continuation of credit grants to 100 micro and small businesses in each market across the state, as the intervention had empowered many women and low-income households to meet their needs.
Sanwo-Olu continued that his administration's programmes were aimed at improving the lives of residents, regardless of their incomes and status.
"We are in the season of politics and we consider it necessary to meet with our people in the market and solicit for your support in the forthcoming general elections, especially for our presidential candidate, governorship candidate and other positions our party is vying.
"This is an important step, you are part of the crop of people that diligently wait at the polling booths to cast votes for our party. We cannot take you for granted, despite having new people in the electoral register.
"We need to engage and talk to you about our plans. In this case, we are seeking your support for all our candidates in general," he said.
Kogi Oil Community Demands 13% Derivatives
Indigenes of Ibaji Community in Kogi State recently named oil producing area by the Federal Government, have called for a share of their host community fund and 13 per cent derivative.
Speaking at a press briefing in Abuja, on Wednesday,  the President, Ibaji Unity Forum (IUF), Stephen Ochola, said Ibaji has become an oil-producing area after over 70 years of exploration yet, has been denied of its accruables.
Stephen Decried poor roads among other infrastructural decay as well as the devastating effects of the recent flooding that it said destroyed about 200 houses and killed 33 persons.
He expressed regret that the proceeds of the oil will be shared with Kogi and neighbouring Anambra State.
Ochola noted that Ibaji needs to benefit significantly from the host community development fund as both states have been proclaimed as oil-producing states.
"Both states are to partake in the 13 per cent derivation fund. Also, the states are to share the proceeds on a 50-50 basis from the oil wells namely Anambra River 1, 2 and 3, which are clearly on Kogi soil," he noted.
Ochola said the Ibaji Local Government Area of Kogi State has been neglected for so long as its over 129,000 population lack social amenities.
"The 2022 flood and its effects have downgraded that of 2012 to a child's play. According to reports, over 33 persons have lost their lives and 200 houses were destroyed leading to the displacement of our people to relocate to Idah, Igalamela, Enugu, Anambra and Edo states."
He also said the flood water though unfit for bathing and drinking, remained the only available water for the people, according to a test result from the Federal Capital Territory Waterboard.
"Our people are in serious poverty due to the flood and its post effect. Even those who died of natural causes have no place to be buried because of the flood," noting that Ibaji was the most devastated of the nine affected LGAs in Kogi State.
Group Seeks Media Support To Combat Human Trafficking
A Civil Society Group, "Action Against Trafficking in Persons Cluster", has called for media synergy to combat trafficking in persons.
The group's Programmes Director, Timothy Ejeh, made the call when he led a delegation to an advocacy engagement with the Nigeria Union of Journalists (NUJ) Council Chairman, Mr Emmanuel Ogbeche in Abuja, recently.
Ejeh said the initiative was anchored by the Justice Development and Peace Commission (JDPC) of the Archdiocese of Abuja, with the aim of implementing the Strengthening Civic Advocacy and Local Engagement (SCALE) component 4 projects titled "Galvanising Action for Effective countering of Trafficking in Persons Regime in Nigeria" .
According to him, its major aim is to seek increased funding for the focal agency – NAPTIP,  reactivation of victims of Trafficking Trust Fund and improved prosecution of traffickers.
He explained that the initiative comprised of six CSOs, the  JDPC, Earth Spring Intl, Children Against Child Abuse (CACA), Health/Justice Development and Peace Initiative (H/JDPI), Federation of Muslim Women Association in Nigeria (FOMWAN) and CEDARSEED Foundation.
The Programmes Director said the meeting would help to get the union's buy-in into the SCALE Project currently being implemented
"We have discovered that the focus of the local government agency that is saddled with the responsibility of tackling trafficking of persons have some gaps in doing their jobs.
"We feel that we can come and support them to be able to deliver on their mandate because there is a whole lot they have been saddled with which is NAPTIP.
"We have discovered that they are severally underfunded and when you do not have funding, you do not have manpower and won't be able to achieve any results.
"One of our advocacy acts is to push for reforms to see how NAPTIP can be properly funded to be able to carry out the mandate given to them by the government.
"We have also discovered that there is this weak political drive towards the prosecution of traffickers," he said.
Ejeh added that a whole lot of traffickers were out there and nobody was pushing to ensure arrest and confiscating the process of trafficking.