UNFPA, KDSG Sensitise Youths On HIV, COVID-19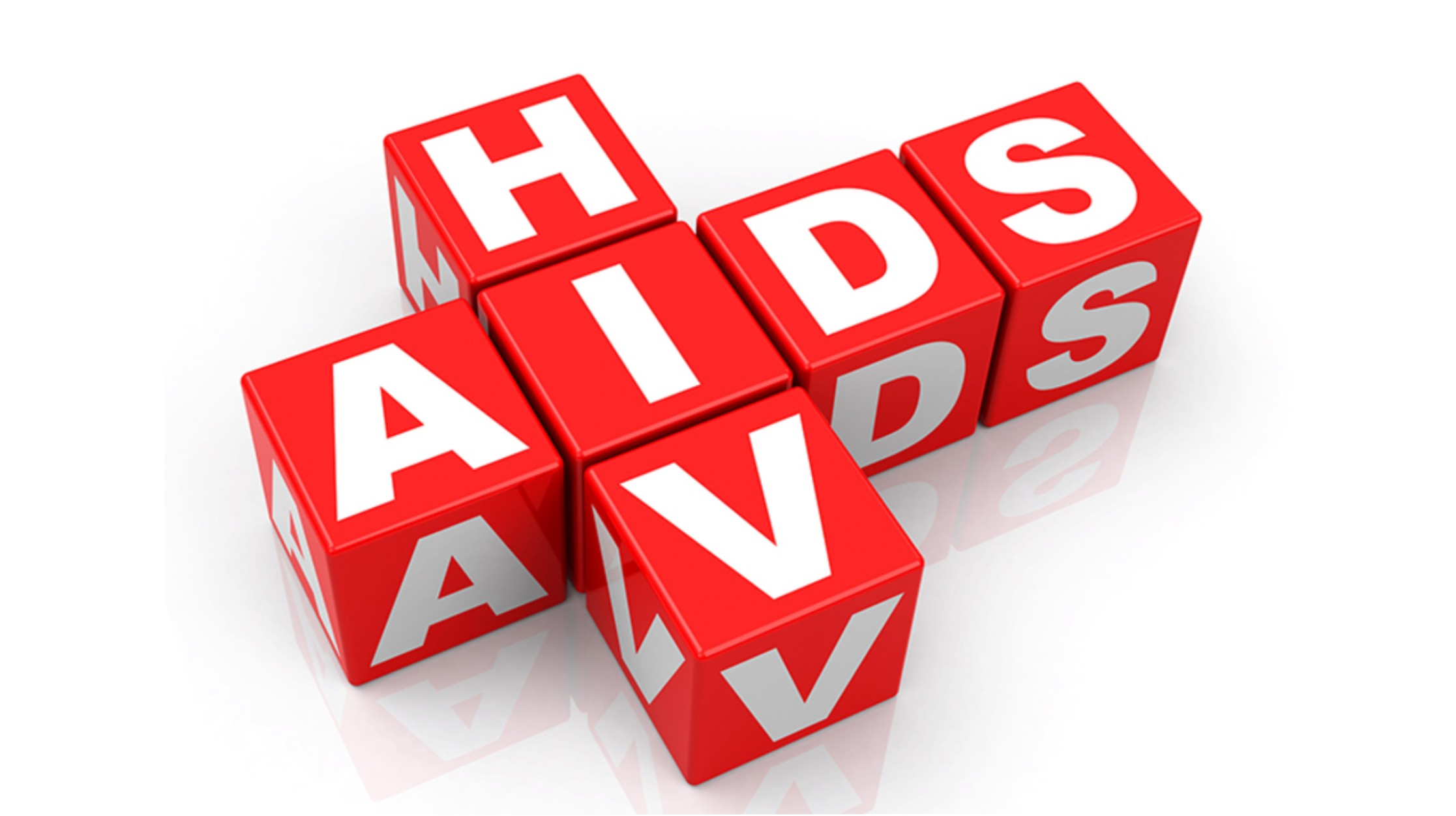 The United Nations Population Fund (UNFPA) and the Kaduna State Primary Health Care Board (SPHCB) organised a novelty football march to sensitise youths on Sexual and Reproductive Health (SRH), HIV, family planning and COVID-19.
The event, held in Kaduna on Friday at the Ahmadu Bello Stadium, was organised in collaboration with Kaduna State AIDS Control Agency and a Non-Governmental organisation, the Youth Ambassadors.
The Assistant Representative, Reproductive Health, UNFPA, Kaduna State, Dr Audu Alayande, said the event was orgainsed to provide young people with information and knowledge on sexual and reproductive health.
Alayande added that the event was also to equip the youth with critical information and knowledge on how to protect themselves against HIV/AIDS, COVID-19, unwanted pregnancies, and unplanned marriage.
He said that the youths were targeted for the intervention due to their reception to new messages and information which they could transmit to their peers and parents.
He added that "this is part of a series of activities toward increasing youths' access to critical information on SRH, GBV, HIV/AIDS, family planning and early marriage, including COVID-19.
"This is in line with the State Youths Policy that focuses on how youths can access information and knowledge that will improve their growth and development."
Also speaking, the Director, Family and Community Health Services, SPHCB, Dr Neyu Iliyasu, reiterated the board's commitment to increase youths' access to critical information that they needed to fully develop.
Iliyasu, who was represented by Mrs Nafisatu Isah, the Coordinator, Reproductive Health/Family Planning in the board, said access to critical information would enable youths to make informed decisions.
"This, in the long run, will help youths to protect themselves against HIV, COVID-19, early pregnancy and early marriage, including gender-based violence," he said.
Some of the youths, including secondary school students at the event lauded the initiative, saying it had empowered them with information that would help their growth and development.
One of them, Victory Lawanson of Kigo Gifted Academy, Kaduna, said that the event had empowered them with information and what to do and what not to do about their sexual and reproductive health.
She said "I am now convinced of the need to know my HIV status; I will do all I can to avoid early pregnancy."
Also, Favour Simon, 16, of De-Victory International School, said that the event had enriched her knowledge on how to prevent HIV, COVID-19, and early pregnancy.
Similarly, Obida Daniel, also of De-Victory International School, said that now he knew the importance of knowing his HIV status without waiting for the symptoms to manifest before getting tested.
Meanwhile, a total of 185 youths received COVID-19 vaccine at the event, while more than 10 were counselled and tested for HIV.
The Tide's source reports that the novelty match with the theme: "Live Healthy, Know Your Status", was between Bakura Football Academy and Milton Football Academy.
Milton academy won the match after scoring three goals in a penalty kick, while Bakura scored 2 goals.
NDIC Assures Depositors Of Prompt Payment
The Nigeria Deposit Insurance Corporation (NDIC) has assured depositors of banks in-liquidation of speedy and prompt payment of their insured sums in the event of banks' failure.
Deputy Director, Bank Examination Department of the Corporation, Mr Daniel Udechukwu, gave the assurance at the NDIC-Financial Correspondents Association of Nigeria (FICAN) workshop in Owerri on Wednesday.
Udechukwu said the corporation had exhibited this speed in the payment of depositors of some micro-finance banks currently in-liquidation.
According to him, recent development have demanded for more tactical approaches for distress resolution and the corporation is working to meet international standards.
"When some of these micro-finance banks went into liquidation, NDIC swung into action.
"For some of the areas, I monitored, I told the depositors that NDIC will pay them their insured sums soon but they did not believe.
"Within one to two weeks after our visit, they started receiving credit alert of their money. They inturn started calling us to thank the NDIC.
"The media have a role to play in telling these depositors that NDIC has changed. Our word is our bond. NDIC is no longer the old one, things have really changed", he said.
Udechukwu listed some bank resolution options used by regulatory authorities to include purchase and assumption, liquidation, deposit transfer, bridge bank, merger and acquisition, among others.
Experts Recommend Multidisciplinary Approach To End Bullying, Burnout
Prof. Alfred Makanjuola of Department of Behavioural Sciences, University of Ilorin Teaching Hospital (UITH), has advocated multidisciplinary approach in management of bullying and burnout among medical practitioners.
Makanjuola made the recommendation in Ilorin during his paper presentation at the 40th Annual General Meeting/Sir Aderibigbe Scientific Conference of the the Association of Resident Doctors (ARD-UITH).
His presentation was entitled: "Multidimensional Implications of Bullying and Burnout among Medical Practitioners in Nigeria".
He stated that workplace bullying and burnout are two conditions commonly faced, most especially by medical students and medical practitioners undergoing their residency.
The expert described bullying as the ongoing and deliberate misuse of power in relationship through repeated verbal, physical and social behaviour that can cause social and psychological harm.
"It is repeatedly done overtime to humiliate or undermine a group of workers", he said.
According to him, those who face bullying are systematically exposed to humiliation, hostile and aggressive behaviour for at least once a week or six months.
Noting that doctors who are bullied perceive to see themselves at the receiving end, Makanjuola said bullying include belittling, insults, threat, physical abuse, gossips and spreading rumours.
He observed that bullying is so negative that it can precipitate burnout and stress among medical practitioners.
He also said it can lead to feeling of energy depletion, low personal accomplishment and increased mental distancing.
The Consultant Psychiatrist stated that consequences of bullying and burnout can pose psychological stress, low performance and low confidence, among others.
He, therefore, advised government and relevant stakeholders to evolve comprehensive mental healthcare system.
"There is need for training support and welfare for staff and need for institutionalisation of mentoring system", he said.
Makanjuola, therefore, called for conflict de-escalation/resolution skills ajd mechanism and early identification of work bullying and burnout.
Similarly in her presentation, Prof. Aishat Bolakale, a Consultant Paediatrician of the Department of Paediatrics, University of Ilorin, decried the increase in the rate of assault on healthcare workers in Nigeria.
Bolakale spoke on the sub-theme: "The Looming Increase in the Rate of Assault on the Health Workers; The Role of Government".
Mrs Nwifuru Urges GBV Survivors To Speak Up
Wife of the Ebonyi State Governor, Mrs MaryMaudline Nwifuru, says she will provide justice to survivors of Gender-Based Violence (GBV) and other harmful practices against women.
She gave the assurance on Wednesday during an event to commemorate the 2023 16 Days of Activism Against Gender Based Violence, held in Abakaliki.
The programme, with the theme, "Unite! Invest to Prevent Violence Against Women and Girls", was organised by USAID Momentum Country and Global Leadership (MCGL) in collaboration with the State Ministry of Women Affairs and Social Development.
The governor's wife, who led a sensitisation road work to various areas in the state capital, said the current administration, led by her husband, Francis, had declared war and zero tolerance on GBV.
She added that the development called for collective action to address the root cause of the menace and proffer a sustainable solution to the menace.
She explained that her pet project, "Better Health for Rural Women, Children and Internally Displaced Persons Foundation (BERWO)", would address challenging harmful gender norms, promote healthy relationship, constant education, strengthen laws and policies that would protect Women's rights.
"As we unite to end violence against the vulnerable groups, the theme shows the urgent need to invest, prevent and combat the deeply rooted issues of the trend", Nwifuru said.
In her advocacy visit to the State House of Assembly, she explained the need to review the Violence Against Persons Prohibition Law (VAPP) to effect positive change in the society.
Mr Moses Odunwa, Speaker of the House, expressed readiness to amend and implement the law to ensure proper eradication of the practice in the state.
The Chief Medical Director (CMD), Alex Ekwueme Federal University Teaching Hospital, Abakaliki, Dr Robinson Onoh, assured support in providing personnel at GBV and administrative centres in the fight to stop the trend.
Onoh commended Nwifuru for commissioning the centres, which would empower the facilities to join her and other partners in the fight against the menace.
The State Public Relations Officer, GBV Taskforce, Mrs Goodness Mbaja, stated that the commemoration of the 2023 edition of 16 days, was a global awareness to end violence against vulnerable persons and promised not to relent in the continuous sensitisation and eradication of GBV in the state.