What's Really Happening With Gasoline Demand?
As President (Joe) Biden is reminding everyone who will listen, gasoline prices in the United States have been falling for 50 days straight.
A debate has been raging over exactly how much demand for gasoline has fallen, but it certainly appears to have been one of the weakest driving seasons ever.
Now, as prices fall, the question all analysts are asking themselves is whether demand will bounce back, sending gasoline prices soaring again.
President Biden recently boasted on Twitter that gasoline prices in the United States have been falling for 50 days straight, noting this was the fastest decline in a decade.
The President added a sort of infographic to his tweet informing us that 50 percent of gas stations sold gasoline for $3.99 or less a gallon. What he forgot to mention was that demand for gasoline has been behaving very unnaturally for this time of year.
Standard Chartered this week released a commodity alert that said that this year, driving season in the U.S. never really materialised. The report noted substantial demand declines for both June and July, adding, however, that the recent price decline should result in a pick-up in demand this month.
There has been a lot of talk about the cure for higher oil prices being higher prices still. It appears this might have happened in the U.S. as prices for gasoline earlier this year hit the highest level in several decades. And the national average is still above $4 per gallon, maccording to AAA.
No wonder then, with inflation raging on, people are opting not to drive, which is affecting demand.
According to StanChart data, in July, gasoline demand in the U.S. dropped by 7.6 percent on the year to 8.592million barrels daily, which, the report noted, was the lowest demand level since 1997 except for the lockdown-heavy 2020.
The Energy Information Administration, however, had a different data interpretation. According to that interpretation, the above gasoline demand figure was as much as 1million bpd lower than demand during the lockdown-stricken July of 2020.
Bloomberg's observation about gasoline demand trends made a splash on Twitter, prompting a lot of analysts to weigh in on the discussion of whether it is possible that this year's driving season could have been worse for gasoline demand than the lockdown summer of 2020.
Different datasets were noted in the debates, such as GasBuddy's, which reported a slight increase in demand last week, for example. GasBuddy's Patrick DeHaan noted the different methodologies of measuring demand and one very, perhaps the most, important difference in these methodologies.
The EIA uses what it calls implied demand or, per its report, "product supplied" by refiners to fuel retailers, while GasBuddy works with the amount of gasoline actually sold by fuel stations.
Some accused the EIA of skewing the numbers. Others noted that the weekly numbers for demand are flawed and that errors have been made in the past, too, leading to the wrong estimate for July demand.
While the debates continue, one thing nobody is arguing about is that U.S. drivers are driving less, and even the 50-day straight price decline has not been enough to motivate them to start driving more, that during the season when everyone travels more, normally.
The StanCart analysts noted in their report that "The average US price of retail gasoline has fallen by more than USc 80 per gallon (16%) since the mid-June peak, which should support demand in August.
"However, we think the theory that the US market will bear gasoline prices of USD 5 per gallon for an extended period has now been tested to its destruction."
Indeed, whether or not demand for gasoline was lower this July than in July 2020 is not as relevant as the answer to the question of why, despite such a stable and continued decline in prices, Americans are not driving more.
The most obvious answer would be, of course, inflation. Economists, government officials, and journalists are debating the definition of recession, whether or not the presence of a recession on the United States' books isrelevant to anything, and whether the current situation is not a masked form of economic growth.
In the meantime, the actual prices of actual goods and services are rising. As prices rise, consumption begins to dip. The longer prices rise, the more consumption would dip unless income is adjusted accordingly, which doesn't seem to be happening yet.
Gasoline, as a fundamental commodity that pretty much everyone uses in one form or another, is no exception. May and especially June saw all-time highs in gasoline prices.
It was a matter of time before these record-high prices began to hurt demand, leading to lower consumption and, consequently, lower prices.
It is, therefore, questionable how much credit for the 50-day price decline in gasoline the Biden administration could reasonably claim. They did not exactly open more refineries or stimulate more oil drilling – and even if they had, it would have taken time to get that new production to the market.
It was largely marketforces that led to the lower prices. And also to lower consumption that may or may not have been even lower than consumption during the lockdown summer of 2020. Now, with prices lower, demand will very likely start picking up, as suggested by GasBuddy's real-life data.
The more important question then would be how long it will be until prices start climbing up again amid extra-strong exports of both gasoline and diesel.
Slav reports for Oilprice.com
Nigeria's LPG Production Hits 5m Tonnes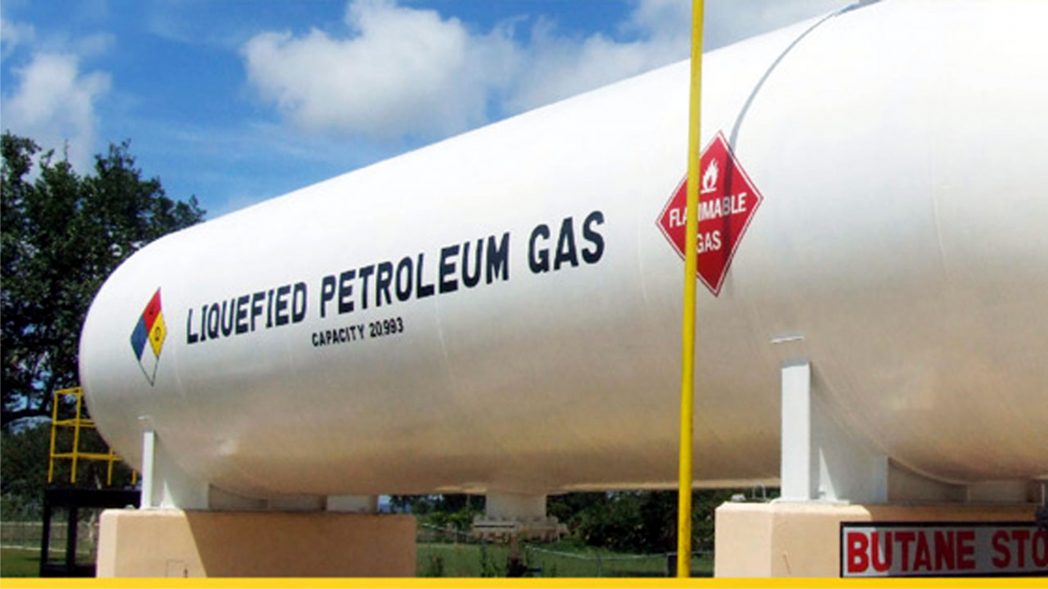 The Federal Government says Nigeria currently produces about five million tonnes of Liquefied Petroleum Gas (LPG) annually and only eight per cent of the production is being utilised domestically, with the bulk being exported.
It says domestic LPG production stands at about 45 per cent of annual consumption, with Nigerian Liquefied Natural Gas Limited (NLNG) supplying 450,000 metric tonnes per annum while 55 per cent is imported.
Special Adviser to the President on Economic Matters in the Office of the Vice President, Dr Adeyemi Dipeolu, made this known recently at an India-Nigeria LPG Summit, Abuja, 2022.
The Tide's source  reports that the India-Nigeria LPG summit was hosted by Nigerian National Petroleum Company Limited (NNPC Ltd.) with the support of the Office of the Vice President and World LPG Association (WLPGA).
The summit is expected to translate into bilateral exchanges to foster mutual collaboration and opportunities for the Nigerian LPG industry to learn from India's experience, one of the world's most successful National LPG penetration initiatives.
In a keynote address, Dipeolu said Nigeria had the ninth largest proven natural gas reserves in the world, and also the second largest producer of LPG in Africa after Algeria.
"LPG adoption in the Nigerian market, of course, is still very low with per capita consumption at about 1.8 kg, which is below the West African average.
"The household energy mix in Nigeria is about five per cent LPG, 65 per cent biomass and 30 per cent kerosene.
"The preference for the use of other sources is largely due to high switching costs associated with the acquisition of cylinders and LPG stoves, lack of awareness of associated benefits and safe LPG handling across consumer basis.
"There is also the high cost of LPG in comparison with alternative fuels, insufficient and inappropriate cylinders in circulation and inadequate infrastructure, especially trucks, roads, rail pipelines and plants," he said.
He said the predominant use of biomass for household cooking resulted in deforestation and ambient air pollution, which also could lead to death due to stroke, heart disease, lung cancer and chronic respiratory diseases.
The Presidential Aide underscored the imperative for policies, incentives and investment to grow the Nigerian LPG market.
This, he said, would make cleaner fuel available, accessible and affordable, not only for household cooking, but also in autogas, captive power generation, heating and cooling as well as agriculture and industry.
He expressed optimism that Nigeria would learn from Indian's experience with the Pradhan Mantri Ujjwala Yojana (PMUY) scheme implemented by the Indian Government in May 2016 such that LPG penetration in that country increased from 62 per cent to 100 per cent currently.
He said the theme of the summit, 'Energising the Future: Leveraging the Indian Experience to Achieve Nigerian National LPG Aspiration' underscored the need for cooperation and collaboration between the two countries.
Dipeolu said the cooperation should dwell on policy structures; health, safety and environmental methods and standards, ICT, infrastructure management techniques, stakeholder engagement and innovative programmes to incentivise Nigerian LPG market growth.
According to him, the recently enacted PIA specifically provides enablers for robust midstream and downstream gas development through promotion of policies, incentives and wavers to stimulate investments.
Others, he said, included removal of VAT on domestic LPG, presidential waiver on duty imported LPG equipment, tax holiday on new investment on gas and approval of eight new LPG terminals and storage facilities to add 150,000 metric tonnes gas capacity.
###
FG, NNPC Inject 20m Cylinders Via New Gas Coy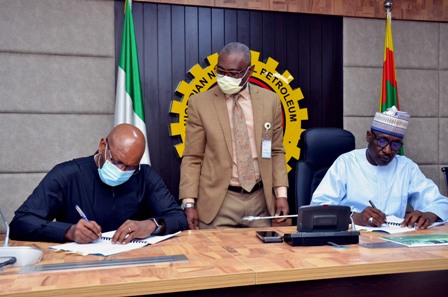 The Nigeria National Petroleum Company (NNPC Ltd) is collaborating with the Office of the Vice President on establishment of Gas Funding Company Ltd for injection of 20 million cylinders in the next five years.
The NNPC Ltd said the company's establishment, which involved collaboration of other relevant stakeholders and being done under the Marketer Cylinder Owned Model, would boost Liquefied Petroleum Gas (LPG) penetration.
The Group Chief Executive Officer (GCEO), NNPC, Malam Mele Kyari, said this at the opening of India-Nigeria Liquefied Petroleum Gas (LPG summit) in Abuja.
The India-Nigeria LPG summit was hosted by the NNPC with the support of the Office of the Vice President and World LPG Association (WLPGA).
The summit is expected to translate into bilateral exchanges to foster mutual collaborations and opportunities for the Nigerian LPG industry to learn from India's experience, one of the world's most successful national LPG penetration initiatives.
The summit has its theme as: "Energising the Future: Leveraging the Indian Experience to Achieve Nigerian National LPG Aspiration."
Kyari, represented by the Group Executive Director, Downstream, NNPC, Mr Adeyemi Adetunji, said the summit would be required to submit a report detailing gaps identified and recommendations on best practices from the Indian experience.
This, he said, would be for adoption in Nigeria by relevant stakeholders to achieve rapid National LPG penetration.
He said the summit would equally discuss the Nigerian experience and Indian example covering safe LPG handling, pricing and financial support.
According to him, this will enhance LPG affordability among the poor, communication strategies, ICT and infrastructure as well as collaboration on Cylinder management and manufacturing.
Kyari said Nigeria had identified its abundant gas resources as fuel for energy transition which informed its net zero commitments by 2060 and the declaration of 2021-2030 as Decade of Gas.
"NNPC Ltd is an energy company with new investments in gas, power and renewables. Key pipeline projects such as ELPS II, OB3 and AKK to deliver a total of 6.2 billion cubic feet of gas per day to demand nodes across the country are at various stages of completion.
"We have strong presence in the LPG value chain contributing about 45 per cent of domestic supply via JVs (Oso Bonny River Terminal) affiliates (Nigeria LNG Ltd and Ashtavinayak Hydocarbon Ltd) and subsidiaries of NPDC.
"The NNPC Ltd. is fully aligned with the Federal Government's National Gas Expansion Programme (NGEP) and National LPG Expansion Plan initiatives and has a full-fledged LPG business unit established to commercially drive the National LPG penetration.
"Accordingly, NNPC Ltd is commissioned to deploy 740 LPG Micro Distribution Centres (MDCs) 37 Filing Plants and Skids in its 541 stations within the next three years,'' he said.
Michael Kelly, the Chief Advocacy Officer and Deputy Managing Director, WLPGA, said the both countries had a powerful role to play in geopolitics for the rest of the century.
Kelly said the discussions would be followed up to foster the cooperation during its LPG week in Delhi in November, adding that looking at lessons learnt and grafting them into Nigerian context would be impactful.
He said the focus of the summit was to share India's experience with the Pradhan Mantri Ujjwala Yojana (PUMY) scheme implemented by the Indian Government in May 2016.
This scheme pursued an aggressive LPG penetration drive, providing free cylinders, stoves and valves to end users.
This resulted to growth in LPG consumption in last 10 years, with the Indian National consumption currently at 30 million MT per annum and LPG penetration from 62 per cent in 2016 to 99 per cent in 2019.
TotalEnergies Commits To Grooming Young Leaders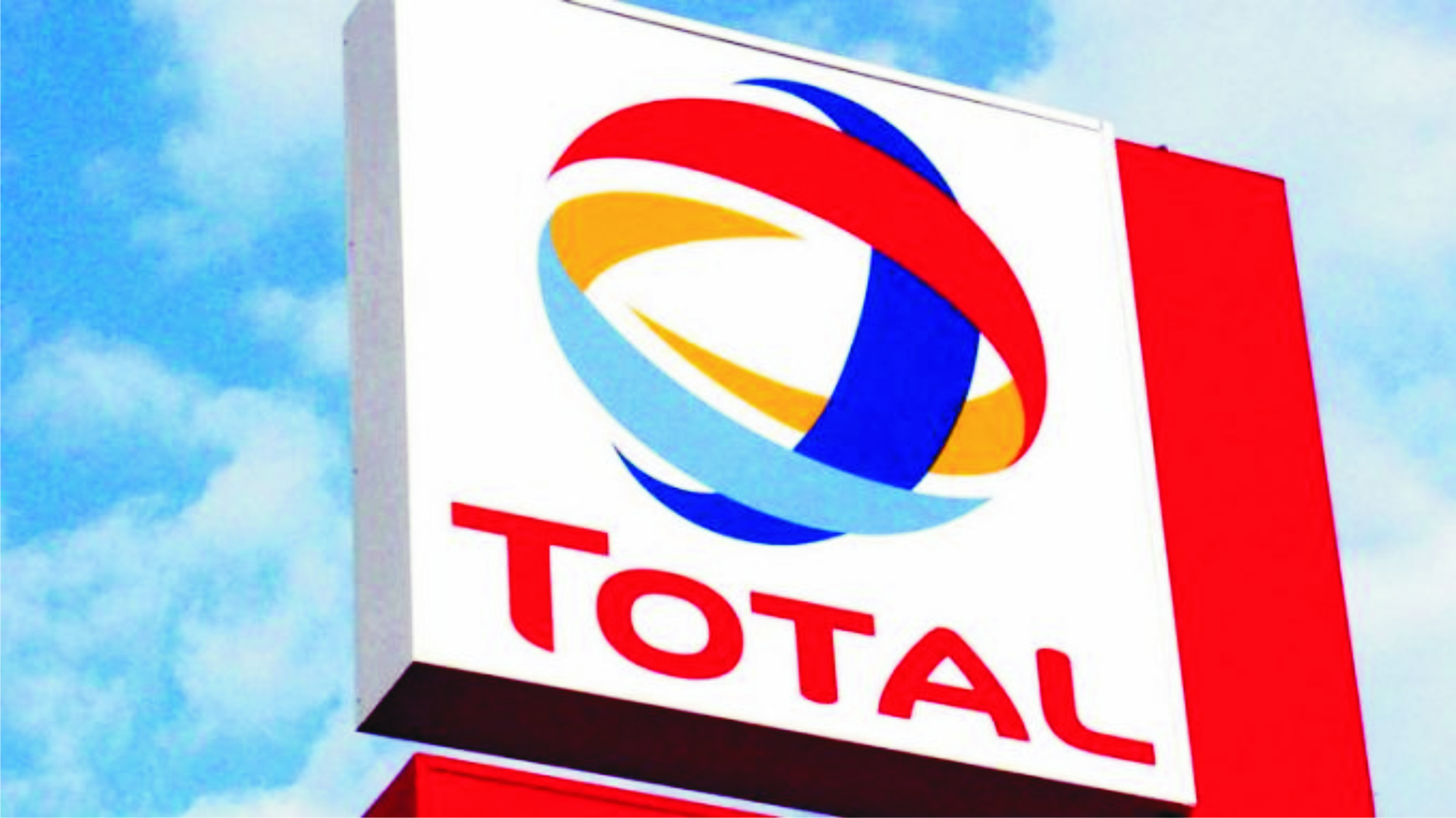 An International Oil Company (IOC), TotalEnergies, has restated its commitment to grooming tomorrow's leaders using its Book Reading programme as a way of helping children to deal with all distractions, including social media.
Deputy Managing Director, Joint Venture Assets (JVA), TotalEnergies, Guillaume Dulout, made this known at the company's 2022 Book Reading and Open Day held in Port Harcourt for Senior Secondary Schools in Rivers State, weekend.
Represented by General Manager, Facilities Management and Administration, Mr Patrick Somiari, Dulout noted that it was exciting to the Book Reading event, being the first physical book reading event after the COVID-19 lockdown and restrictions.
He added that TotalEnergies would apply the Book Reading and Open Day programme, with the theme, "Today A Reader, Tomorrow A Leader", to drive a sustained measure to nurture children into becoming successful leaders of tomorrow.
He explained that the annual Book Reading programme is TotalEnergies/NNPC Joint Venture's goodwill to encourage students to embrace reading as a way of life, noting that "Open Day presents a window to share career paths and opportunities in order to guide the students to make informed and rewarding career decisions".
Observing that reading did not come without some difficulties, Dulout encouraged the students to continue to push as it was the only way to prepare for leadership.
According to him, "being a leader does not usually come without effort. Thankfully, the few who put in the work prepare themselves to be leaders when the opportunity comes.
"Perhaps, nothing positions you better for leadership than reading. You must read; read regularly, read voraciously. It was in that light that the English philosopher and statesman, Sir Francis Bacon, observed that 'Reading maketh a full man'.
"Reading involves a considerable level of concentration and thus, nurtures patience. What follows is better vocabulary and knowledge. Indeed, patience, knowledge and a rich reservoir of vocabulary help you establish the identity of a leader. Reading nurtures values that make you a leader".
He stated that the book chosen for the event, "Diary of Fatherland", by Charles Nelson, was chosen for its content as it would increase their appetite for books and place them on the path of leadership.
"You must start reading today. The book we have chosen to read at today's event, 'Diary of Fatherland' by Charles Nelson, is designed to heighten your appetite for books and place you on the path of leadership.
"Of course, you will not find reading a piece of cake or undemanding, especially in the times we live in. If dealing with the appeal of the traditional media, especially TV and cinema, was difficult, the proliferation and allure of the social media would make reading more challenging.
"But don't allow these media and their devices to be a drag on your dream of becoming a leader. I believe all the distractions that are incidental to young ones today have magnified the importance of the Book Reading & Open Day programme", he said.
He charged them, saying, "Participate, be attentive, be involved, read. My sincere hope is that at the end of today's programme, you would make the decision to be a reader, a leader".
In his remarks, the Rivers State Commissioner for Education, Prof Prince Chinedu Mmom, charged the students to sustain their reading habits as there was no short cut to academic progress.
Participants were drawn from 10 Rivers Senior Secondary Schools, including Bluebell Montessori International Secondary School; Government Girls Secondary School, Rumuokwuta; Army Day Secondary School, Bori Camp; Community Secondary School, Okporo; Community Secondary School, Rumuomasi; Community Secondary School Rukpokwu; Graceland International School; Community Comprehensive  Secondary School, Rumuokwurusi; Tantua International Group of Schools; and Government Technical College, Port Harcourt.
By: Tonye Nria-Dappa