3.6m Jobs Created Via $1.1bn Externally Funded Agric Projects, FG Claims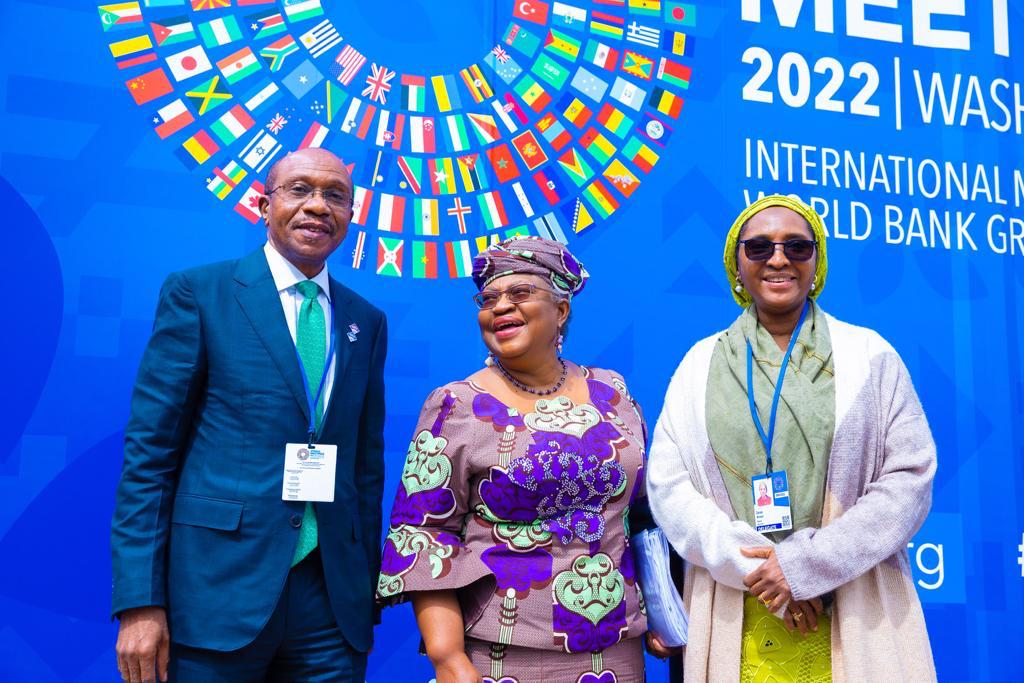 The Federal Government, yesterday, said about 3.6million indirect jobs have been created from $1.113billion (about N461.9billion) worth of externally funded projects being implemented by the Muhammadu Buhari-led government.
The Minister of Agriculture, Mohammed Abubakar, disclosed this while featuring on the Ministerial Media Briefing organised by the Presidential Communications Team at the Presidential Villa, Abuja.
The minister said $538million was approved for special agricultural processing zones to support inclusive and sustainable agricultural development in Nigeria.
Abubakar further stated that another project worth $575million is being implemented to improve rural access and agricultural marketing in participating states while strengthening the financing institutional base for effective development, maintenance and management of rural roads network.
He gave the participating states as Akwa Ibom, Bauchi, Kano, Katsina, Kogi, Kwara, Kebbi, Ogun, Ondo, Oyo, Plateau, and Sokoto.
According to him, government is implementing the Value Chain Development Programme Additional Financing (VCDP-AF) 2020- 2024 to enhance, on a sustainable basis, incomes and food security of poor rural households engaged in the production, processing and marketing of rice and cassava.
He revealed that the project is currently being implemented in nine states, including Niger, Benue, Ogun, Ebonyi, Taraba and Anambra, Nasarawa, Kogi and Enugu, "to scale up the achievement recorded in the original VCDP states."
On fish production, Abubakar said the demand for fish based on the population of the country was $3.6million metric tons but only $1.2million tons being produced.
He further said that the country is importing some species of fish like mackerel because they are not found in Nigeria waters.
The minister also said that the government recruited about 5,000 Agro Rangers that guide farmers against bandits, adding that they are sent to different parts of the country.
Be Obedient To God's Instructions, Oyedepo Tells Congregants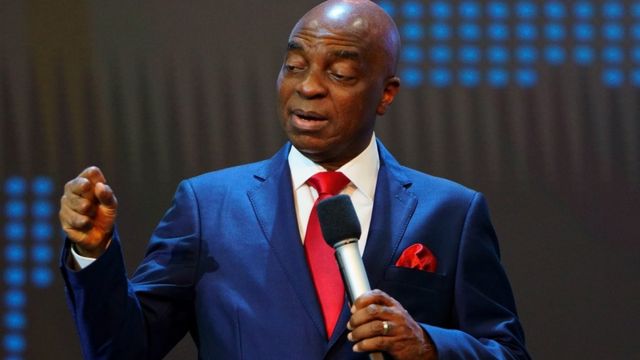 Wife of the Presiding Bishop of Living Faith Church (LFC) Worldwide, Pastor Faith Oyedepo, has urged winners to be obedient in the affairs of the Kingdom (of God).
On his part, the husband, Bishop David Oyedepo, said obedience was better than sacrifice.
The couple spoke at this at the church's monthly leadership conference at the weekend.
Oyedepo's wife, while citing Isaiah 1:19-20, stressed the need for Christians to be obedient to spiritual instructions to enjoy the good of the land.
She said: "If ye be willing and obedient, ye shall eat the good of the land: But if ye refuse and rebel, ye shall be devoured with the sword: for the mouth of the Lord hath spoken it" (Isa. 1:19-20).
She urged the church to pray for God's Spirit to serve and be obedient.
In his sermon, Bishop David Oyedepo, while unravelling the mystery of the covenant of obedience, said: "To be obedient is better than sacrifice. Obedience may be costly but the end result is always priceless.
"When you live your life as a seed, its impact lives for generations after you".
RSG Unveils, Flags Off 15 Key Projects In 15 Days …Kick-Starts Two New Flyovers, Azikiwe-Illoabuchi Road Dualisation …Opens Orochiri-Worukwo Flyover, Ogbunabali-Eastern Bypass Road, Two Others For Use
Port Harcourt, the Rivers State capital and other urban centres will witness major activities from today, as the state government begins another round of strategic infrastructure projects' commissioning and flag off across the state, with the unveiling for public use of the Orochiri/Worukwo (Waterlines) Flyover in Port Harcourt City Local Government Area by the Lagos State Governor, Babajide Sanwo-Olu at 11am.
Similarly, the Governor Nyesom Wike-led government will inaugurate the Ogbunabali-Eastern Bypass Road, also in Port Harcourt City Local Government Area, tomorrow.
According to a schedule of events made available to The Tide by the government, last Friday, the former Sokoto State Governor, Senator Aliyu Wamakko will perform the ceremony at Ogbunabali Junction.
Also to be commissioned on August 11, by the Director-General of NYSC, Brig.-Gen. M.K, Fadah, is the 5,000-capacity NYSC Auditorium; while the new State House of Assembly Quarters will be inaugurated by the Speaker, House of Representatives, Rt. Hon. Femi Gbajabiamila on August 12.
However, on Wednesday, August 10, the former Ondo State Governor, Dr Olusegun Mimiko, will flag off the dualisation of Azikiwe-Iloabuchi Road in Port Harcourt City Local Government Area.
Between August 16 and 26, 10 more projects would either be commissioned or inaugurated across the state.
These include the Government VIP Lounge at the Port Harcourt International Airport, Omagwa, in Ikwerre Local Government Area on August 16; unveiling of the remodelled Waterlines Building on Port Harcourt/Aba Express Road by Waterlines Junction in Port Harcourt City Local Government Area on Wednesday, August 17; flag off of the construction of the 11th flyover at Ikwerre Road by Rumuokwuta/Rumuola Junctions in Obio/Akpor LGA on Thursday, August 18; and the flag off of the 12th flyover at Mgbuoba-Ozuoba/Ada-George Road by Location Junction in Obio/Akpor LGA on Friday, August 19.
Other landmark projects lined up for special commissioning or flag off are the construction of Omagwa internal roads on Saturday, August 20; and flag off of Igwuruta internal roads on Monday, August 22, both in Ikwerre Local Government Area; as well as unveiling of land reclamation, shore protection, road network, drains, power station and water reticulation, and housing complex at Ogbum-Nu-Abali sandfill, Port Harcourt City Local Government Area on Tuesday, August 23.
The rest are the unveiling of a police station at Ogum-Nu-Abali sandfill-Eastern Bye-pass area on Wednesday, August 24; Eneka internal roads in Obio/Akpor on Thursday, August 25; as well as Community Secondary School, Obuama (Harry's Town) in Degema Local Government Area, Friday, August 26.
Meanwhile, a statement by the Special Assistant (Media and Documentation) to the state Commissioner for Works, Dornubari Kiinee, last Saturday, indicated that following plans to commission the Orochiri/Worukwo (Waterlines) Flyover, both ends of the flyover had been consequently closed on Saturday, August 6, 2022 at 12 noon to enable the ministry prepare for the commissioning ceremony.
The statement explained that "Vehicular movement from Garrison will be diverted through Oroworukwo; traffic from Hotel Presidential Junction will be diverted through GRA Junction. The flyover will be opened for use immediately after the ceremony on Monday".
The statement further said that "The Ogbunuabali axis will be temporarily closed and traffic diverted accordingly until after the ceremony" on Tuesday.
Kiinee said that, "Furthermore, the dualisation of Azikiwe-Iloabuchi Road will be flagged-off on Wednesday, 10 August, 2022 by former Ondo State Governor, Dr Olusegun Mimiko. That road will be closed also and traffic diverted to neighbouring streets for the period of six months".
According to the statement, "As preparation for the commencement of the construction of the 11th and 12th flyovers reaches its final stage, the Commissioner for Works, Rivers State, Dr. George-Kelly Dax Alabo, wishes to use this medium to inform residents of Rivers State, particularly motorists plying Ikwerre Road and NTA Road that there will be road closures around the axis of Rumuokwuta/Rumuola Junction, and Location Junction by Ada-George, where these projects are to be sited.
"This new development will last for the period of 10 months, which is the stipulated duration of the construction work.
"Motorists are kindly advised to use alternative routes to be outlined thus: Vehicles coming from NTA axis will pass through Farm Road to Ben Wosley along Ada-George Road, or through Ohakwe Street.
"As for Rumuokwuta/Rumuola flyover project, traffic will be diverted to Psychiatric Road; those coming from Wimpy Junction will be diverted to Road 1 through Kala Police Station".
The commissioner appealed to the people of Rivers State to show understanding and patience with the state government, whilst the meaningful projects are flagged-off and commissioned in record time for traffic decongestion in the metropolis.
By: Nelson Chukwudi
Nigeria's Economy On Brink Of Collapse, NECA Alerts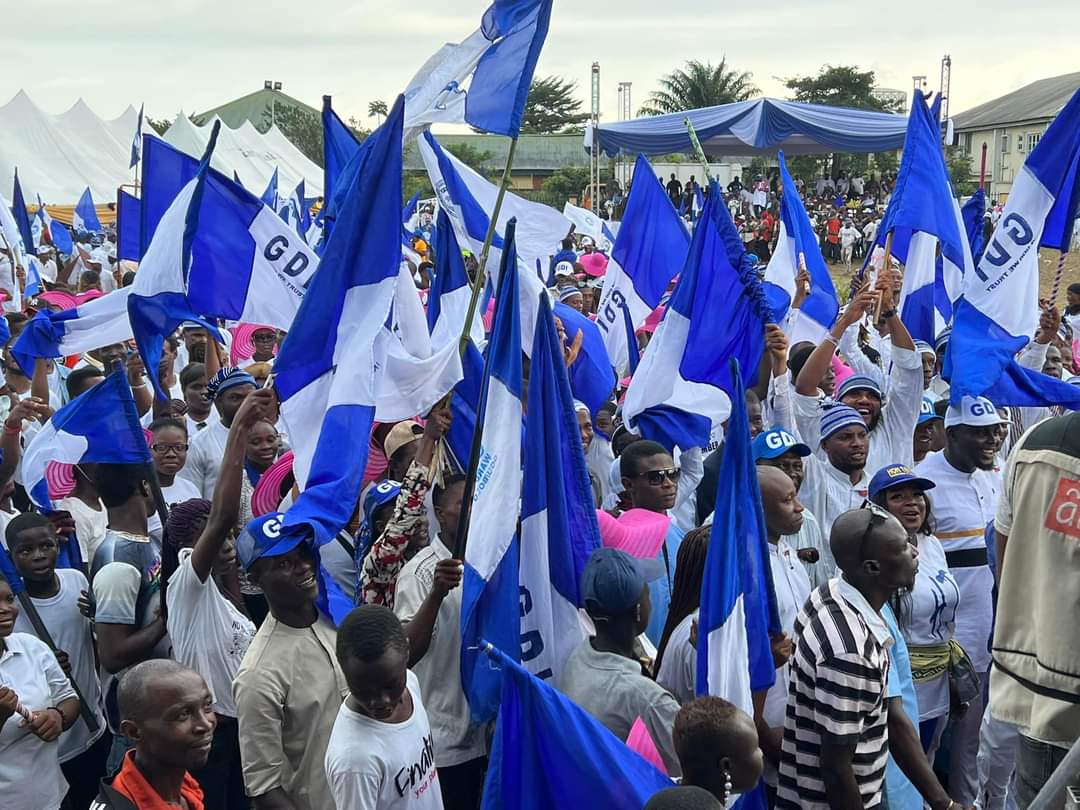 The Nigeria Employers' Consultative Association, NECA, Sunday in Lagos, raised the alarm that the nation's economy is on the brink of collapse, warning that spiralling inflation, rising energy cost (scarcity of FOREX, the dwindling value of the Naira among others, are bleeding the economy.
Speaking in Lagos, the Director-General, DG, of NECA, Mr Wale Oyerinde lamented that the economy is under the weight of an almost comatose aviation sector, stuttering education system, rising debt, depleting Foreign Reserve and rising fuel subsidy expenses among others.
The newly appointed D-G of NECA advised the federal government to employ a holistic and multi-pronged approach toward resolving the challenges faced by the nation.
According to him, "The nation is currently faced with multiple challenges. With a dire combination of spiralling inflation, rising energy costs (aviation fuel, diesel, etc.), scarcity of FOREX, dwindling value of the Naira and an almost comatose Aviation sector. Also, with a stuttering education system, rising debt, depleting Foreign Reserve and rising fuel subsidy expenses among others, that threatens to lay bare the country's economy, there is no better time for Government to reappraise current economic policies and deepen its engagement with the Organized Private Sector. While Government's effort to salvage the economy is commendable, there is, however, a need for a more holistic approach to resuscitate the stuttering economy.
"Being dependent on Crude oil for about 90 per cent of its Foreign Exchange earnings and 80 per cent of its budgetary revenues, Nigeria has always lived dangerously on the precipice, with a major chunk of its revenue dependent on the complexities of global Crude demand and supply. A dangerous blend of self-destructive tendencies, insecurity and fiscal and monetary policy inconsistencies have also conspired to make the situation worse. While revenue continues to shrink, the nation continues to dig its feet deeper into debt.
"At different times over the past few years, various international bodies including the World Bank, International Monetary Fund and the World Trade Organization have warned about the excessive nature of the country's borrowing. While some Stakeholders have canvassed that the revenue to GDP ratio of the country is healthy, a recent announcement by the Minister of Finance, Budget and National Planning that the revenue to debt service ratio is in the negative calls for urgent concern.
"In April, the World Bank warned that the rising cost of fuel subsidy could significantly impact public finance and pose debt sustainability concerns. Alas, this projection is almost happening. The Fiscal Performance Report released recently by the Federal Government confirmed the accuracy of these projections. The combination of a struggling aviation sector and roads taken over by bandits have also conspired to fuel the situation, leading to rising inflation at 18.6% (according to the NBS). These have continued to worsen the promotion of Commerce and the increase the rate of de-industrialization of some regions of the country."
The DG of the umbrella body for employers in the country, while recommending how to deal with the multi-face challenges, called for "a deliberate and economic priority influenced approach and wide consultation with Stakeholders should commence, with the view of harvesting alternative policy options to re-energize all sectors of the economy. While the challenges of revenue shortage are acknowledged, burdening businesses with new taxes or levies will be counter-productive and self-destructive action. Over-burdening already burdened businesses will only lead to business closure and an escalation of job losses with consequential effects on our social and economic stability. Government should, in the short-term widen the tax net, reduce wastages in governance, and focus on economic projects that will stimulate the Nigerian economy and guarantee an enabling environment for businesses to operate. An enabling environment for local businesses will create the platform for new foreign direct investment, which could increase FOREX inflow into the country.
"In the medium term, the Federal Government should, as a matter of urgency, fix the four national refineries and encourage the development of Modular ones as a precursor to total removal of fuel subsidy. With over N5trillion budgeted for subsidy payment in 2022, an amount larger than the budget for education and agriculture, this is unrealistic and unsustainable. Economic interventions aimed at improving living standards (to stimulate consumption) and Enterprise sustainability (to promote job creation) should be implemented. While FOREX scarcity persists, allocation of the available FOREX to manufacturing and other productive sectors of the economy should be given priority."