Is This The Only Way To Curb Russian Oil Revenues?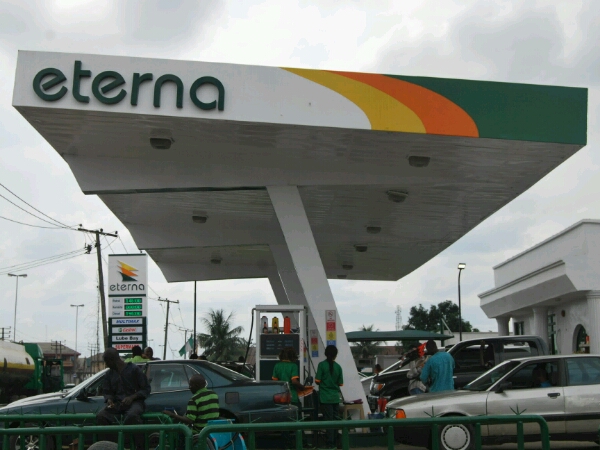 The West is looking to cap the price of Russian oil with the double goal of restricting Putin's oil revenues, while lowering energy bills for the biggest oil-consuming nations, including the top oil consumer, the United States.
The success of such a plan is far from certain, but there may be one surefire way to restrict Russia's oil revenues—a way that would also inflict pain on the West. We are talking about a recession.
For weeks, the U.S. and partners have been discussing ideas, including banning all services enabling Russian oil shipments unless buyers pay for Russia's oil at or below a certain price.
There are concerns that more restrictions on Russian seaborne oil would backfire, increasing international crude oil prices further and nullifying efforts to curb Putin's energy revenues.
There is one scenario in which Russia will see its revenues from oil crumble. But it is a scenario no policy maker in the West wants, and one that Putin will likely be happy about.
This would be a recession in major economies, including the United States, with subsequent significant demand destruction that would drive oil prices down, reduce revenues for Russia, and even free some spare oil production capacity from what is now believed to be a record-thin cushion to absorb further shocks.
"Recession or a business cycle downturn would change the circumstances and make it possible, at least in principle, to replace Russia's petroleum exports with more barrels from other suppliers," a well known market analyst, John Kemp, wrote in his column this week.
The markets, including the oil market, already fear that recession is a distinct possibility in the very near future as the Fed and other central banks aggressively hike interest rates in their efforts to combat the highest inflation rates in more than forty years.
If a possible recession leads to sizeable demand destruction, tight market balances will loosen, and supply from other major producing regions could replace the loss of Russian barrels.
However, some analysts say that an inflation-driven recession may not be devastating to oil consumption globally as it could only dent the expected demand growth, not actually reduce world demand year over year.
Meanwhile, policymakers in the U.S. and its allies are scrambling for a solution to limit the most significant contribution to Vladimir Putin's war chest—oil revenues.
Despite the lowest Russian crude and oil product exports since August 2021, Moscow saw its oil export revenues rise in June, the International Energy Agency (IEA) said in its Oil Market Report this week.
Russia's combined crude and product exports in June dropped by 250,000 bpd from May to 7.4 million bpd, the lowest level since August 2021.
But at the same time, Russian oil export revenues increased by $700 million in June from May due to higher oil prices, to $20.4 billion, which is 40percent above last year's average, the IEA said.
The current tight market balances and higher oil prices help Russia boost its oil revenue despite a drop in exports. Shipments are likely to further decline when the EU embargo on Russian seaborne oil kicks in at the end of this year. Without measures to cap the price of Russian oil and without recession, Putin will continue raking in oil export revenues amid high oil prices.
So the price cap is now the focus of Western efforts to cut money flows to Russia and ease consumer pain at the pump.
"A price cap on Russian oil is one of our most powerful tools to address the pain that Americans and families across the world are feeling at the gas pump and the grocery store right now," U.S. Treasury Secretary Janet Yellen, said on Thursday at the Group of 20 Finance Ministers and central bank governors meeting in Bali, Indonesia.
"A limit on the price of Russian oil would deny Putin revenue his war machine needs and would build on the historic sanctions we have already implemented to make it more difficult for him to wage his war or grow his economy," Secretary Yellen added.
"It will also aid in maintaining the global supply of oil, helping put downward pressure on prices for consumers in America and globally at a time when energy prices are spiking," she noted.
Paraskova reports for Oilprice.com
NCDMB Lauds TotalEnergies On Ikike's First Oil
The Nigerian Content Development and Monitoring Board (NCDMB) has lauded management of TotalEnergies EP Nigeria Limited for achieving first oil from the Ikike offshore project.
Recall that The Tide source reported that TotalEnergies' Ikike project which had its investment decision in 2019 had achieved first oil last month, without any lost time injury or incident and with significant local content milestones.
Ikike, located within OML99, is 15km North of Amenam and 20km offshore, will increase TotalEnergies' crude oil production within the oil block.
Commending the French multinational, the Executive Secretary of NCDMB, EngrSimbiWabote, noted that TotalEnergies has demonstrated true leadership of Nigerian Content development by continuing to invest in Nigeria and achieving great strides in Nigerian Content when other operators were divesting from fields in Nigeria.
Wabote spoke recently at the ground-breaking ceremony of human capacity development projects for Government Technical College in Port Harcourt, Rivers State.
"Let me at this juncture thank the management of Total Energies for demonstrating faith and commitment to the betterment of Nigeria. Let me also congratulate the management of Total for achieving the first oil of the Ikike project.
"But Total Energies has demonstrated that indeed they are a true leader of Nigerian Content Development, and when many other operators are divesting from fields in Nigeria, Total has continued to invest in Nigeria and achieving great strides in Nigerian Content."
Wabote, represented by the Director, Planning, Research and Statistics, Mr. Patrick Obah, said the Board had developed a guideline that allocates 60 percent of the Human Capacity Development budget on major oil and gas projects to the strengthening of training institutions.
Under the guideline, according to the NCDMB boss, a large chunk of the HCD commitments on projects will be channeled towards the upgrade and provision of facilities in institutions that train relevant workforce for the oil and gas industry.
The remaining percentages of the HCD budget, he said, will be applied to other human capacity programmes, stressing that the Board has placed emphasis on human capital development.
NNPC Renews Oil Production Contracts For Five Deepwater Blocks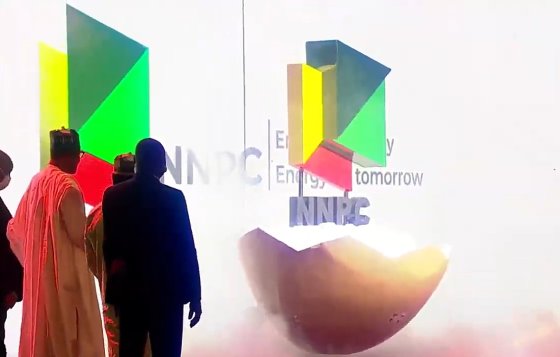 The Nigeria National Petroleum Corporation Limited (NNPC), has renewed oil Production Sharing Contracts (PSCs) with International Oil Companies (IOCs) and local firms for five deep water blocks, which could produce up to 10 billion barrels over the next 20 years.
The renewal ceremony on Friday was attended by officials of the NNPC and the affected oil companies.
Bala Wunti, head of the National Petroleum Investment Management Services (NAPIMS), an NNPC subsidiary, said the renewed agreement should lead to the production of 10 billion barrels of oil.
NNPC jointly and separately owns the Oil Mining Leases (OMLs) 128, 130, 132, 133, 138 blocks with oil majors Shell, Equinox, Chevron, ExxonMobil, China's Sinopec and Nigerian firm, South Atlantic Petroleum.
Nigeria, a member of the Organization of Petroleum Exporting Countries (OPEC) is heavily reliant on oil for its revenues, but has been unable to get the full benefit of a surge in energy prices this year as years of underinvestment have prevented it from meeting its OPEC output targets.
MeleKyari, Managing Director/CEO, NNPC Ltd, said investment had been slowed by disputes over revenues and taxes that stemmed from previous contracts.
Protracted negotiations had reduced "all ambiguities" to a minimum for the new 20-year contracts and any disputes related to past contracts had been settled amicably", he said.
Under the new contracts, the NNPC will work alongside local and international energy companies.
The international companies attended Friday's signing ceremony but made no comment.
The most common partnerships used by Nigeria are joint ventures and production-sharing agreements, which were first introduced in 1993 and have cumulatively accounted for about 40% of Nigeria's oil production, NNPC said.
The companies pay the government in the form of royalties and tax as well as providing the state with oil and gas.
'Seplat's $1.28bn ExxonMobil Assets Acquisition, Contempt Of Court'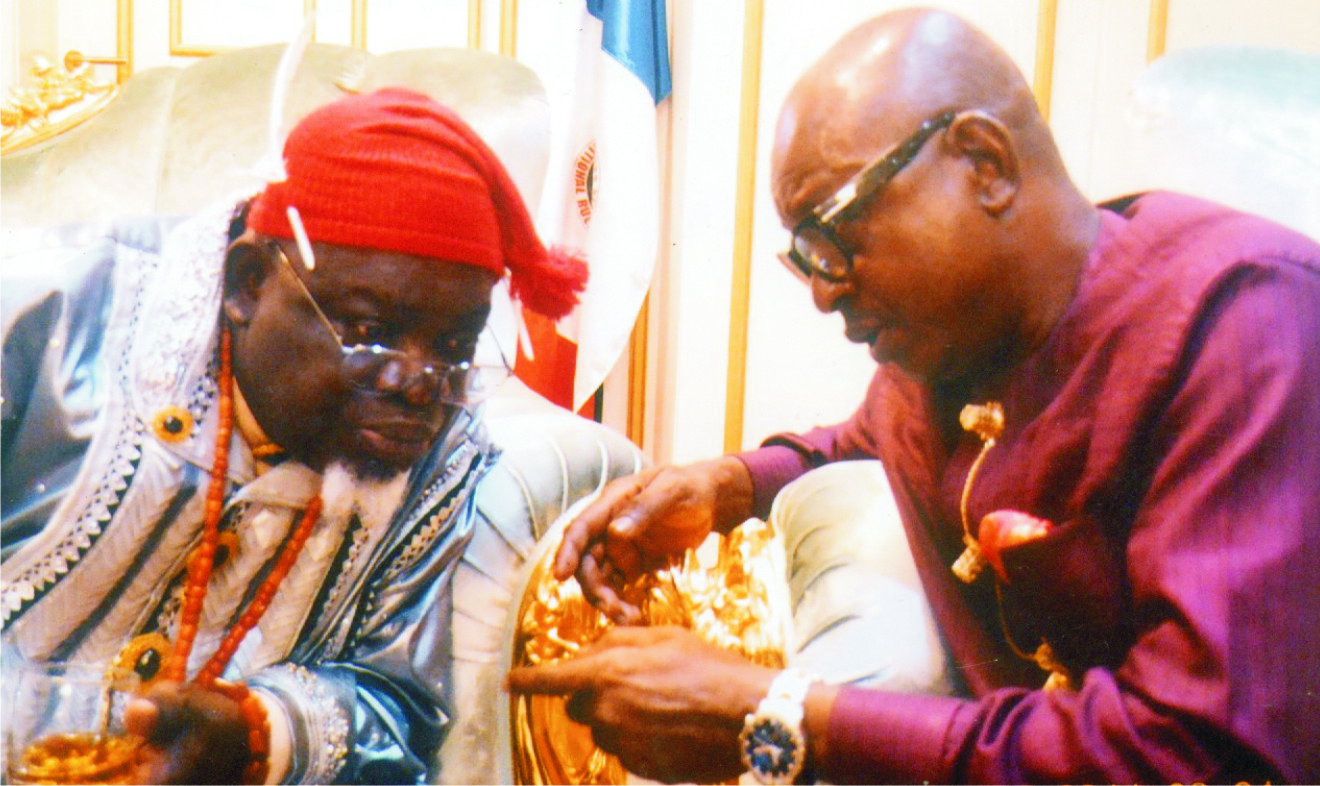 The Akwa Ibom State Government says President MuhammaduBuhari's consent for Seplat Energy to acquire shallow water assets of Mobil Producing Nigeria Unlimited (the Nigerian arm of ExxonMobil Corporation) amounts to contempt of court.
Recall that President Buhari on Monday granted consent to the acquisition of Exxon Mobil's Nigerian unit by Seplat Energy in a $1.28 billion deal announced in February.
But, the AkwaIbom State government said the transaction was subject to restraining orders of injunction of the High Court of Akwa Ibom State, sitting in Uyo in Suits No. HEK/56/2018, between Attorney General of Akwa Ibom State V. Mobil Producing Nigeria Unlimited and HU/209/2020, Mobil Producing Nigeria Unlimited V. Governor of Akwa Ibom State and three others.
The Attorney General and Commissioner for Justice in Akwa Ibom State, Uko Essien Udom, explained that ExxonMobil, Seplat Energy, NNPC Ltd and the Federal Government were all aware of the court order, as they were all served.
Udom expressed regret that President Buhari's interference with the judicial process of a court of competent jurisdiction was sad and ill-advised, and was contemptuous of the High Court of Akwa Ibom State.
He warned that anyone who deals with the shares or assets of Mobil Producing Nigeria Unlimited during the subsistence of the said orders and in the pendency of the above suits, was doing so at his or her own risk.
"ExxonMobil, Seplat Energy, NNPC Ltd and the Federal Government of Nigeria, all have actual knowledge of the court orders, having been duly served with the orders and/or various newspaper publications of same.
"This executive interference with the judicial process of a court of competent jurisdiction is sad and ill-advised, and is contemptuous of the High Court of Akwa Ibom State.
"The State urges the Nigerian Upstream Petroleum Regulatory Commission to take the above facts into consideration as it considers its position in this matter.
"Take notice, therefore, that anyone who deals with the shares or assets of Mobil Producing Nigeria Unlimited during the subsistence of the said orders and in the pendency of the above suits does so at their own risk. Let the buyer beware," he said.