Women Can Go Without Artificial Beauty
Beauty, they say, is in the eyes of the beholder. Every woman naturally is beautiful, but some persons feel that the way they were created is not enough. They feel that perhaps the creator should have added more features to their physique.
Artificial beauty did not start today. It has been there ever since man existed.  From time to time, there has been one form of additional make-up or the other that women especially, must add to their natural look.
When you look at some of our elders, especially women, you notice certain drills or symbols (tattoo) on their skins, mostly on their hands and legs, in form of designs with dark prints. That is a form of artificial beauty. These days, some young ones still use such designs to beautify themselves.
It is not only women that are involved in artificial beauty, some young men also have likeness for it.  It is common nowadays to see younger male folks spend money to pierce their ears to wear earrings.  They also style their hairs in various forms to appear like women, so as to look more handsome. This no doubt, costs them more money than being in their natural look.
Every generation grows with its own new systems, items, styles of artificial beauty.  Before now, African women generally and Nigerians in particular had their hair in natural form.
As civilisation and westernisation continued, Nigerian women started copying, for instance, perming of their hair to look like the white women.  They started using western-produced chemicals (relaxers) to make their hairs look sleepy and smoother.
Nigerian women used to plate their hair with black thread or go with their hair well cut at low level. In terms of weaving, it was without attachment. The issue of women weaving hair with attachment came with civilisation. That is also a form of make-up.
The quest for extra beauty aside the way women were created has been from one generation to another. Looking beautiful for some persons is more important than food. Some prefer to appear trendy instead of attending to household pressure.
Two or three decades ago, ladies used mascaras to darken and thicken their eyelashes.  But in this 21st century, another system has evolved.  Fixing of artificial eyelashes has become the order of the day.
There was a lady who was fixing her eyelashes in a salon, unfortunately, she got a phone call that her mother was late, as she started crying, it was difficult for her to clean the tears that were flowing down her cheeks.
The reason was for fear of the eye lashes falling off while cleaning the tears off her eyes.
One funny thing about fixing of artificial eyelashes is that some persons cannot close their eyes properly.  The beauty they have in mind before fixing it is not really achieved as their look become something anybody cannot behold.  Both the shape of their eyes and facial outlook automatically change.  One begins to wonder if that is the beauty they are looking for.  Instead of looking beautiful, the reverse becomes the case.
As years go by, artificial beauty becomes more sophisticated in the society. The price and cost for looking more beautiful than women were created naturally, becomes higher than their natural look.
The cosmetic industry becomes one of the most viable industries worldwide because some women desire artificial beauty.  Some engage in cosmetic surgery to alter any part of their body which does not give them pleasure, especially the fatty parts.  Some go for surgery to make their slacked breasts to return to their original shapes as well as those with big tummies.
It is interesting to note that currently, Nigerian ladies have started to give preference to their natural hair and this is attracting a lot of admiration for them. Many prefer that natural look with low cuts. With that, the cost of maintaining the hair by ladies is reduced.
I think this is commendable as it will save the women from the negative effects of chemicals used in manufacturing hair relaxers.
People have been addicted to artificial beauty to the extent that they insert certain substances into their bodies to make them become more robust and attractive to their admirers.
I do not understand why we should be crazy about adding more to our natural look.  Every woman wants to look attractive in a packaged manner without recognising the implications of artificial beauty and make-up.
In fact, women's quest for beauty has taken different dimensions as they tend to appear trendy at home, in offices and as they go about their businesses.  That is just to feel belonged and achieve self-esteem.
I recall a few years back, my pastor who trained as an engineer advised women against the use of lipstick.  He said that one of the chemical components of lipstick is lead and that it is dangerous to humans. Many women may not understand the reality of what he said until it manifests.
I think those who are naturally beautiful should not go for artificial make-ups. They should be satisfied with the work of their creator.  Women should not continue to paint their faces to look like masquerades and should not lose value due to artificial beauty.
It may interest you to know that persons who apply make-ups excessively are mocked instead of being admired.  Make-ups can be applied lightly.
Fixing of nails is another business. After fixing nails, some women find it difficult to perform house chores. Washing their personal belongings becomes a problem. The artificial nails become so long and sophisticated to the extent that the bearer cannot handle objects properly.   Those in that habit also find it difficult to eat food with the fingers.
There are people who feel they should have been born in certain colour but when the reverse is the case, they seek artificial make-ups.  Use of skin-toning cream and soap becomes the option for artificial beauty.  This happens to the extent that the users start having dark spots on the skin. Blisters occur on their faces and legs. According to experts, this may lead to kidney ailments.
Ladies should not make themselves as a laughing stock with unnecessary make-ups as they can still be cherished in their natural outlook.
It is high time people had stopped following trends to the detriment of their health.
By: Eunice Choko-Kayode
Exclusive Breastfeeding In The Midst Of Economic Downturn 
Last week the world celebrated World Breastfeeding Week with the theme;"Step Up for Breastfeeding: Educate and Support". It is an initiative to raise awareness on the benefits of exclusive breastfeeding.
In a joint statement by United Nations International Children Education Fund (UNICEF). Executive Director,Catherin Russell and World Health Organisation  (WHO) Director  –  General, Dr Tedros Adhanom Ghebreyesus on the occasion of the World Breastfeeding Week, the global bodies noted that, as "global crises continue to threaten the health and nutrition of million of babies and children, the vital importance of breastfeeding as the best possible start in life is more critical than ever".
The statement further notes that breastfeeding guarantees a safe, nutritious and accessible food source for babies and young children. However, only 44 percent of infants are exclusively breastfed in the first six months of life, short of the World Health Assembly  target of 50 percent by 2025.
Also, the Rivers State Government highlighted the need for nursing mothers to engage in exclusive breastfeeding to promote healthy baby growth. This was contained in a goodwill message delivered by the State Deputy Governor, Dr Ipalibo Banigo to mark the breastfeeding week.
The deputy governor noted that breast milk is nature's food and ensures a baby's health and qualify of life from childhood to adulthood.
Exclusive breast feeding of babies since birth, is known as feeding infants only from breast milk,be it directly or from breast or expressed, except drops or syrups consisting of vitamins,mineral supplements or medicine.
In a recent review reported in July, 2022 Dan Brennon, a paediatrician, lactation counsellor, who specialises in newborn care and professor of medicine, stated that exclusive breastfeeding contains anti bodies that help the baby fight off viruses and bacteria. This lowers the baby's  risk of having asthma or allergies. Babies who are breastfed exclusively for the first six months, without any formula, have fewer ear infections, respiratory illneses and bouts of diarrhoea.  They also have fewers hospitalisation and trips to the doctor.
The American Academy of Paediatrics (AAP) said exclusive breastfeeding also plays a role in the prevention of SIDs (Sudden Infant Death Sydrome), lowers the risk of diabetes, obesity, certain cancers and also linked to higher Intelligence Quotent (IQ).
After breastfeeding exclusively for six months, many experts recommend that breastfeeding should continue through the baby's first year of life.
To achieve quality breast milk for babies, recommended foods for nursing mother's include protein foods 2 –  3 times per day such as meat, poultry, fish (e.g salmon, tuna fish, since Docasa HexanenoicAcid (DHA) is an important omega 3 fatty acid needed by babies for brain development), eggs, dairy, beans, nuts and seeds, dark green and yellow vegetables per day. At least, two servings of fuits per day. Also,whole grains such  as whole wheat breads, pasta, cereal and oatmeal. Also, enough water.
The question now is, with the economic downturn in many countries and especially in Nigeria, can nursing mothers eat well to engage in exclusive breastfeeding?.
In an interview with The Tide, a Nutritionist of the University of Port Harcourt Teaching Hospital, who wants to remain anonymons, stated that the first thing to do as a nursing mother is to allow the baby suck all the time to help stimulate the breast produce milk. She added that mothers have to eat well for exclusive breastfeeding to be achieved but due to the economic situation, cheaper foods can be consumed. They include rice and fish peppersoup, pap, locally made guinea corn and millet; these are all good. Nursing mothers should drink lots of warm water, consume enough beverages. We do not advise nursing mothers to take palm wine", she noted.
In another interview with a nursing mother/midwife, Mrs Gloria Ugochukwu, who had her baby a week ago stated that, she started exclusive breastfeeding but may stop at three months due to the economic situation.
"According to her," I exclusively breastfed my first baby for six months, that was in 2020. Then we had enough money to play around. My husband brought all the necessary food items so I fed properly.  I had enough beverages, milk, pap. I ate rice with enough vegetables, meat, fish and lots of fruits like apples to help the baby. Also, palm wine for the first month which aided the breast milk to flow. Now, with this current baby, things are expensive, so we have to go for supplementary items that are less expensive like cowbell or milksy milk powder instead of peak, then cornflakes. For fruits, no way for apples, instead, I take cucumber, tigernuts, also palm wine. I also take routine medications like blood tablets and vitamins.
With this second baby, my husband and I agreed that I will breastfeed for three months and go back to work so that I can help the family by earning my full salary.
Exclusive breastfeeding was a bit scary and very difficult with my first baby but I am happy that I did it because my baby did not fall sick at all during those six months.
Also speaking with The Tide on telephone, Mrs Jennifer Peters, a nursing mother and civil servant, resident in Kaduna Metropolis said, she is strictly on exclusive breastfeeding and happy about it, though it is her first time.
According to her, "I eat very well, basically rice, vegetables, beans, enough fruits, instead of yam which is expensive. Beverages are also expensive now, I take Dano milk instead of peak milk. No matter the economic situation, I will continue exclusive breastfeeding for six months.
She added that, after four months of maternity leave, she would resume work but will take her baby to the office since there is crèche for babies.
She also added that for the three months she had exclusively breastfed her baby, apart from the routine vaccines administered to the baby at the hospital, they have not visited the hospital for any illness.
Speaking also with The Tide, the Medical Director, Laden Clinic, Rumuogba, Rivers State, Dr Onyii Ukegbu, maintained that, exclusive breastfeeding is far better than artificial milk, despite  the economic situation in the country.
Dr Ukegbu advised nursing mothers to stick to exclusive breastfeeding for six months to avoid diseases that may endanger the baby's health.
She added that nursing mothers can prepare soups with blended crayfish and "sogu" fish, which is cheap with vegetables and eba. Those in the villages are better off, she said. They can eat plantains with enough vegetables, snails and other protein foods instead of going for cowmilk.
By: Ibinabo Ogolo
CWG: Nigeria Wins Another Gold In Women's Relay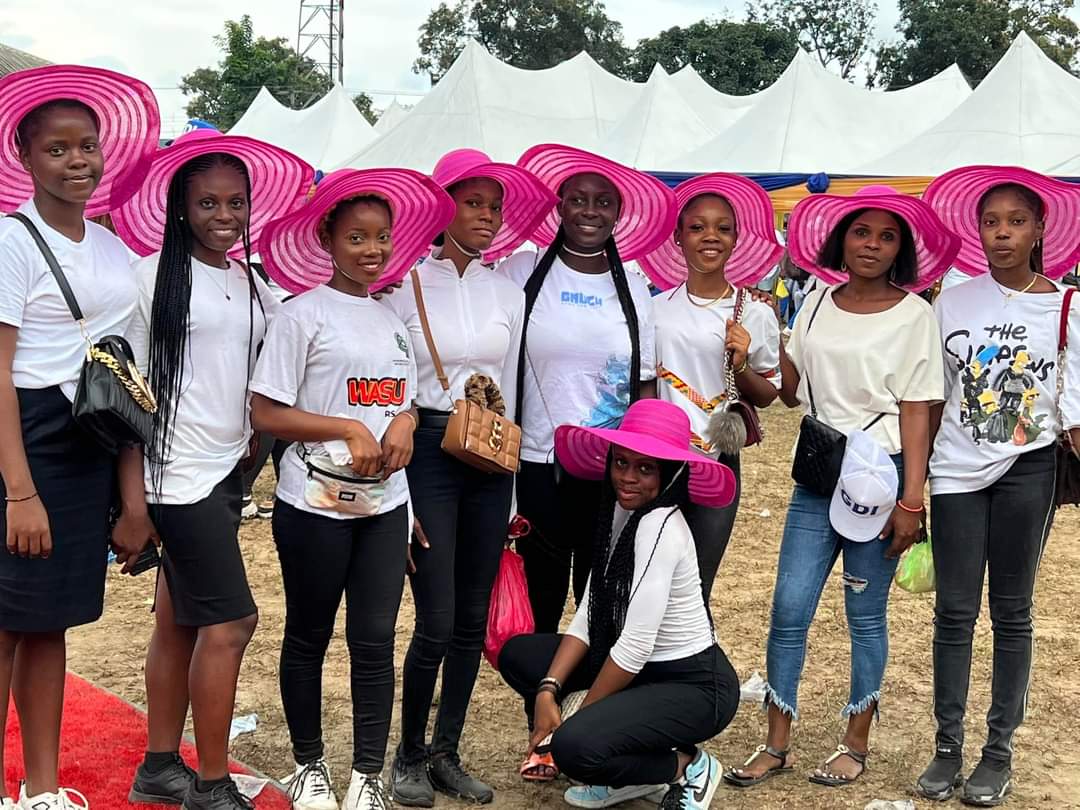 Nigeria's team, inspired by World Commonwealth Games champion, Tobi Amusan has won another gold in the women's 4 x 100 relay race.
The four of Tobi Amusan, Favour Ofili, Rosemary Chukwuma and Grace Nwokocha ran fervently to clinch another gold in the 4x100m women's relay event on Sunday with a time of 42.10s, thereby, setting another African record.
The men's team finished behind England to win silver in the final of the 4x100m relay.
The women's victory in the relay was coming just after Amusan successfully defended her title at the Alexander Stadium on Sunday in the women's 100m hurdles final.
Amusan was able to run a Games record of 12.30s, setting other records as well, and becoming the first world champion to win gold and the first Nigerian athlete to do the same.
Amusan was one of the favourites to get the gold at the tournament following her impressive showing at the World Athletics Championships in Oregon, the United States, which saw her break multiple records to win Nigeria's first gold at the World Championships.
Having done it on another continent, Amusan made sure to replicate that fine display in Europe, proving that it was no fluke and that it was indeed her time.
The 25-year-old ran a blistering 12.30secs to claim the gold and also set a new Games Record in Birmingham.
Speaking after her victory, Amusan said, ""Honestly, I believe in my abilities but I was not expecting a world record at these championships.
"The goal is always just to execute well and get the win. So the world record is a bonus. I knew I had it in me but I could not believe it when I saw it on the screen after the semis.
"Before the final, I just tried to stay calm and to do my best. I took a deep breath knowing that I have some goals to accomplish and it worked pretty well. I knew it was very fast but not this fast."
Nigeria's team, inspired by World Commonwealth Games champion, Tobi Amusan has won another gold in the women's 4 x 100 relay race.
The four of Tobi Amusan, Favour Ofili, Rosemary Chukwuma and Grace Nwokocha ran fervently to clinch another gold in the 4x100m women's relay event on Sunday with a time of 42.10s, thereby, setting another African record.
The men's team finished behind England to win silver in the final of the 4x100m relay.
Menopause : Coping With The Transition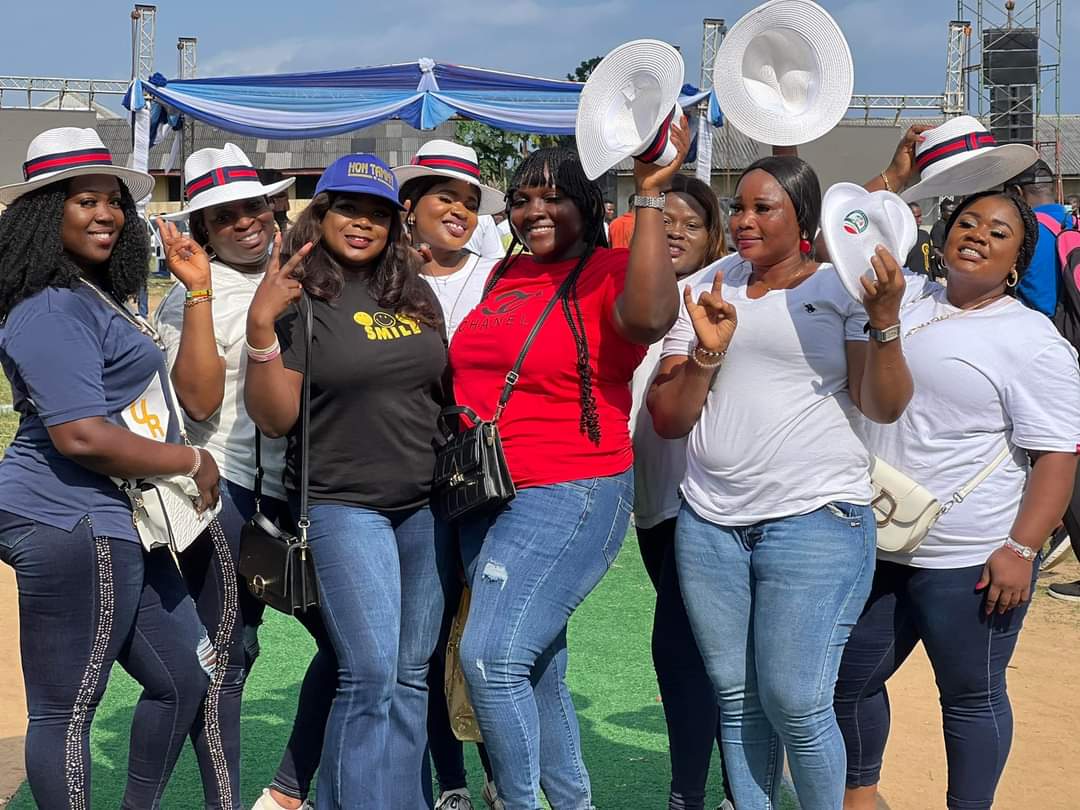 Menopause, a universal reproductive phenomenon is of great concern to many women as they advance in age. This is as a result of insufficient knowledge and understanding and lack of available information to assist them and their families during the period of transition.  Menopause is the natural and inevitable part of a woman's life. It is the end of a women's menstrual cycle which inevitably marks the end of her reproductive years.
Naturally, women are born with all their eggs, which are stored in their ovaries. Their ovaries also make the hormones estrogen and progesterone, which control their period (menstruation) and the release of eggs (ovulation). Menopause happens when the ovaries no longer release eggs every month, leading to the stoppage of menstruation. Menopause is a regular part of aging when it happens after the age of 40.
However,some women can go through menopause early. This could be as a result of surgery or damage of their ovaries during cancer treatments and is known as premature menopause.
According to studies natural menopause is different in each woman and comes in three stages.  Perimenopause is the first stage which usually begins several years before menopause, the ovaries slowly make less estrogen and at this point stop releasing eggs. Many women at this stage start experiencing menopause symptoms.  Menopause is the second stage. This is one year after the menstruation has stopped. The ovaries have stopped releasing eggs and making most of their estrogen.  Postmenopause, the third and final stage happens years after menopause.  Menopausal symptoms such as hot flashes usually ease. But health risks related to the loss of estrogen increase as women get older.
In a medically reviewed study by Dr Gabriela Pichardo in June, 2022,she revealed that, most women nearing menopause would begin experiencing some array of what are called Vasomotor symptoms (VMS). The most common is hot flashes, sudden feelings of warmth that spread over the upper body, often with blushing and sweating. These flashes can range from being  mild in most women to severe in others.
Dr Pichardo added that, women may also notice uneven or missed periods, vagina dryness,sore breasts, leading to more  frequent urination, lack of sleep, emotional changes, dry skin, eyes and mouth. Other symptoms which develop later include, fatigue, depression, crankiness, racing heart, headaches, joint and muscle aches  and pains, weight gain, hair loss and changes in sex drive.
Other symptoms according to other researchers include facial hair increase, being angry /agitated /impatient or abusive, being teary or crying for no reason, reduced or enlarged breasts size, burning feet on "fire", dizziness, increased appetite, leg cramps and restless legs, low self -esteem," going crazy", anxiety, poor memory, dyspareumia, post – menopausal bleeding and lack of energy.
Reports indicate that the most prospective mean age of menopause for women in the United States is 52 years. These ages stand in  contrast to the mean ages for menopause of 51 years for United Kingdom, 50 years for China,50 years for Japan,48 years for Nigeria, 47 years for Pakistan, 45 years for India and 44 years in the Philippines.
Reports also have it that there are particular cultural beliefs which impact on women's understanding and reactions to menopause.  Widespread  in a belief that sexual intercourse would no longer be possible after menopause. That menstrual periods are considered to cleanse the body of semen. If women have intercourse after menopause it is believed that semen will remain in the body and produce stomach bloating and then death.
Consequently, lack of knowledge about menopause made some women misinterpret symptoms as signs of serious illness .
In different interviews with The Tide in Port Harcourt, some women in their 50s expressed their experiences concerning menopausal symptoms.
"I am 53  years old and Iam just experiencing menopausal symptoms. My period is irregular.  I feel heat most times all over my body which makes me uncomfortable and at times extreme cold and then few minutes later heat again. I discussed it with some people, they said it was menopause, that it is a phase that will pass", said a civil servant resident in D/Line area of Port Harcourt.
Another respondent, a teacher in a government secondary  school in Iwofe area of Port Harcourt, Rivers State shared her experience.
"I know about menopause, so when I started experiencing the symptoms, I went to see a doctor to confirm. I was 45 years then and just had my last twin children. I experienced hot flashes from head to toe, hotness of body, restlessness, constant sweating like Iam pregnant, fever, body pains, irregular periods,low sex drive, eating different things like "esu" (nature chalk). Infact, I felt like I ate poison and needed cure. I went to the doctor and was diagnosed as adinomyosis and was given drugs.
Sharing similar experiences,another respondent, an estate surveyor based in Port Harcourt stated thus:
"I started experiencing menopause symptoms at 44 years.  I did not understand my body at first . I thought I was going crazy.  I experienced lack of concentration, restlessness, distractions, mild hot flashes, waist pain, increased stomach, weak teeth and bones, weaker eye sight, lack of interest in sex. Infact, I did not believe what was happening to me. I had to discuss the situation with an older woman who told me that it was menopause".
Also, a staff in one of the media organisations in Rivers State told The Tide that:
"I noticed the symptoms at 47 years old, with hot flashes, especially in my breast area, hotness of body sometimes and cold shivers often times, low energy, infact holding a bottle of water was a problem, body pains, irregular periods, large appetite, fainting experiences, dizziness  and vaginal dryness.  I did not understand that it was menopause".
The management and treatment of menopausal symptoms depend on each individual woman's experiences. Studies have it that healthy living, herbal and complementary therapies are the solutions.
However, many women can cope with mild menopausal symptoms and do not need to take any medications or use therapies.  Some women may manage their symptoms well with lifestyle measures such as eating well and getting regular physical activity. Other women with symptoms that are affecting their quality of life will need to seek treatment to help them manage their symptoms.
Menopause is  a unique experience for all women, and a range of management options are available for the different symptoms including healthy living, menopausal hormone therapy or MHT, treatments to manage vaginal dryness. Non –  hormonal prescription medications and complementary therapies. Though some treatments are well supported by valid scientific research, it is important and advisable to see a doctor before you start a treatment.
Coping with menopausal symptoms can be helped by balanced and nutritional diet, exercise and relaxation.  Healthy weight is important  though some studies have suggested that exercise can reduce hot flashes.  Women should reduce intake of caffeine, alcohol  and spicy foods, stop smoking.  Rather, they should eat foods with phytoestrogens such as whole bean soy products, whole grains barley, brown rice), legumes (beans). To manage hot flashes, carry small hand fans, use water facial spray, have cool drinks available, wear layers of clothing so you can take off what you need to when you are hot. Meanwhile, reports have it that many women suggested that more information should be made available on menopause to prepare women, educate family members and help reduce negative connotations and family conflict, especially with their spouses during the period of transition,  since experiences by many women had it that a loss of libido was often misinterpreted by their partners  that they were having an affair.
Also, information should be passed on by mothers and grannies to daughters.
It is therefore, suggested that community education may have more benefit if directed towards men as well as women.
Also reported are, that most health workers, especially in developing countries lack adequate resources or understanding on how to approach the topic or give appropriate advice to women.
A Rivers State Government Matron/Nurse in an interview stated that she has worked  as a nurse with the primary health care management board for several years, there are no such programmes for women on menopause.
According to her, "basically we deal with women on child bearing age, the partners we work with have not come out with such programmes. However, government should partner with menopause associations to help women in the state," she said.
In a related interview, a medical doctor who works in a government hospital in Port Harcourt, Rivers State, stated that in developed countries government encourages women to go for regular check of their reproductive system at least once a year,  free of charge or some on discounts . In Nigeria, a lot of women are not aware of the transition to menopause and its implications, because they are nonchalant about their health status. The doctors are overstressed and cannot help in giving talks to women about menopause at every given opportunity. Another worrisome issue is that, some women lie about their age, some even take ten years off their normal age, which is a problem.
However, since 2009, the International Menopause Society  (IMS) in collaboration with the World Health Organisation(WHO) has designated October 18 every year to be celebrated as World Menopause Awareness Day. The purpose of the day is to raise awareness of menopause and support options available for improving health and well-being of women as they age.
This is an opportunity for the Rivers State  Ministry of Health and the  Women Affairs counterpart to partner with relevant associations and groups to sensitise  women in the urban and rural areas in the aspect of understanding  menopause, its attributes, symptoms, management and healthy ageing.
By: Ibinabo Ogolo