Virologist Alerts FG, Warns Against Future Pandemic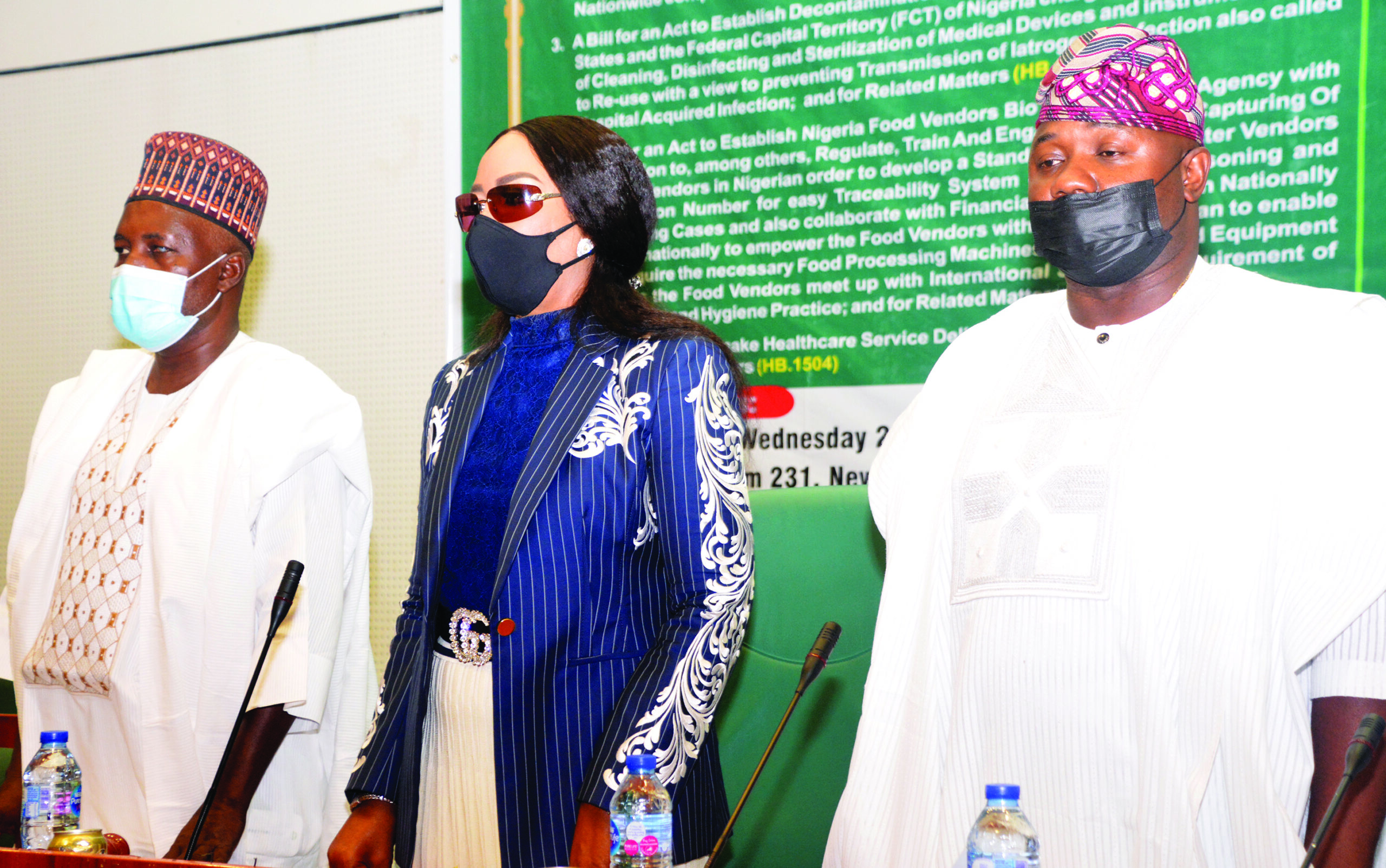 Prof. Olatunji Kolawole of University of Ilorin has called on the Federal Government to develop and improve on capacity to fight future outbreak of communicable diseases in the country.
Kolawole, a professor of Medical Virology and Environmental Health, made the last Friday, during a Public Lecture at Igbinedion University, Okada, Edo.
The lecture, organised by Oba Adeyeye Enitan Ogunwusi, Ojaja II College of Natural and Applied Sciences of the institution, had the theme; "Combating Communicable Diseases: The Nigerian Experience".
The environmental health expert said the call became necessary because some clusters of Viral Hemorrhagic Fever (VHF) had been identified in the country.
"While virologists are not in the business of instilling fear, the potential impact of another viral hemorrhagic fever outbreak in the country is enormous.
"It is on record that West Nile virus, Zika virus, Rift valley fever virus, Yellow fever virus, Chikungunya virus and Dengue virus have all been identified in clusters in Nigeria," he alerted.
According to him, there is need for every government to make investments in health security in the same way that investments are made in cybersecurity, and others.
"Like in the words of Richard Hatchett, government's, just to say, have invested in cybersecurity, to address computer viruses in a digitally interconnected world.
"They need to invest in biosecurity to address real viruses in a biologically interconnected world," the virologist said.
'Leadership, Beyond Accolades, Awards' … As 17 Bag Leadership Award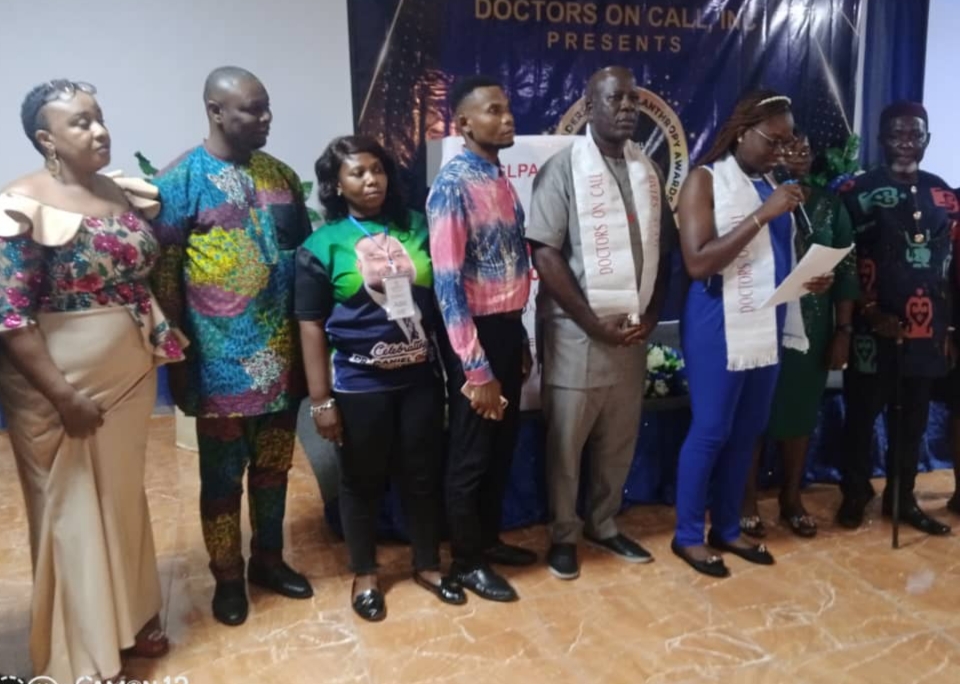 The Country Director, Doctors on Call (Nigerian), Dr. Jude Mmone, says leadership is beyond mere accolades and gibiyof awards to identified stakeholders.
Mmone, who stated this, weekend, during the maiden "Global Leadership and Philanthropy Awards" presentations by Doctors on Call (Nigeria) in Rivers State, said leadership, amongst others, is a commitment to making a difference.
Urging the awardees in his address, the Country Director said, "As we celebrate tonight, let us remember that leadership extends beyond accolades and awards, it is a relentless pursuit of excellence, a commitment to making a difference and a dedication to living a legacy and transient time.
"I extend my heartfelt congratulations to all the nominees and awardees. Your unwavering dedication and outstanding contributions inspired us all. Together, let us continue to lead with courage, compassion, and a shared vision for a better world.
Mmone, who represented by the Coordinator, Doctors on Call, Amb. Sylvester Okoduwa, explained that the award, titled, "Global Leadership and Philanthropy Awards", covers various categories.
According to him, the event is, "a testament to the power of leadership, the power to inspire, influence, and ignite positive transformation.
"Each nominee and awardee here today represents a beacon of hope, a driving force behind initiatives that create a tangible and lasting impact on a global scale".
Speaking on the essenc eof the award, the Admin Director, Doctors on Call (Nigeria), Dr. Goodness Ene-Bongilli, said it is, "to honour those who have worked with the under-served, carries humanity in their hearts.
"We are here to tell them thank you, and also tell them to continue the good work they are doing in our society".
According to her, have underserved persons/areas are the hard-to-reach areas, "where the government may not go to, where people may not want to go to", adding that Doctors on Call has reached over 5,000 people.
One of the awardees, HRM, Sir, Ohna Sergeant Awuse, Nne-Nwe-Eli-Emuoha XIII (Oloah IV), said a true leader earns respect through his rightful actions and mass following without any dictatorship.
"He inspires others to follyhos footsteps and become the guiding light for the community", he said.
Awuse, who was represented by his wife, stated further that "the great leader is someone who carries the torch of wisdom and enlightens the society, thereby leading people to the path of progress and growth".
Also speaking, another awardee, and the Rivers State Commissioner for Education, Prof. Prince Chinedu Mmom, eulogized Doctors on Call for their gesture, saying, it will spore him to do more.
Mmom, whose award was titled, "Face of Quality Education on Rivers State", said, "I assure you that I'll keep playing part and ensuring that we have quality education in Rivers State. It's a call for all to join hands together to actualise it".
The other fifteen awardees are Michael Jordan; Late Dr. Stella Adedavoh; Hon. High Chief Anthony C. Okocha; Amb. Elijah Onyeagba; and Prof. Owunari A. Georgewill.
Others are Hon. Hope O. Ikiriko; HRH, Sir Benson M. Egwenre; HRM, King Ateke M. Tom; Faith Adole; Dan Mbamala, Dr. Beatrice Igwe; Rufao Oseni; Eze Golden Owhonda; and Chief Uchenna Ukemwo; and Chinweike Echie.
By: Sogbeba Dokubo
PAP: Kuku Urges Ndiomu To Revive, Complete Vocational Centres
Former Special Adviser on Niger Delta Affairs to ex-President Goodluck Jonathan, Kingsley Kuku, has urged the Interim Administrator of the Presidential Amnesty Programme (PAP), Major General Barry Ndiomu (rtd), to revive and complete all Vocational Training Centers in the Niger Delta region.
Kuku, who also served as Chairman of the PAP under the Jonathan administration, made particular reference to the vandalised Vocational Training Center in Kaiama, Kolokuma Opokuma Local Government Area of Bayelsa State, carried out by hoodlums in 2019.
Making the appeal at the Presidential Amnesty Office in Abuja on Wednesday during a courtesy visit to the Interim Administrator, Kuku regretted that the facility will undoubtedly cost billions of naira to revive.
"Bring back the centre no matter what it will cost you," he said, adding that the facility when revived, can serve as advanced training centre for universities in the region, even beyond being a facility for training ex-agitators.
Kuku commended late President Umar Yar'Adua, ex-Presidents Goodluck Jonathan and Muhammadu Buhari, as well as incumbent President Bola Tinubu for the creation and sustenance of the Programme.
On malicious media attacks against Ndiomu, Kuku urged the Interim Administrator to remain steadfast in his "commendable" resolve to impact lives in the Niger Delta.
Administrator. The only thing you will get are abuses. But they will thank you tomorrow," Kuku added.
Commending the Aviation Resuscitation Programme for Pilots/Aircraft Maintenance Engineers under which some of the beneficiaries are currently undergoing their Type-rating Programme in South Africa, Kuku said, "In today's Aviation Industry, any Pilot without Type-rating is nothing. You are touching lives. After what you are doing for them now, they will get jobs easily".
He expressed delight that Ndiomu has brought back hope to the Niger Delta, and assured of his unalloyed support towards sustaining the gains of the Amnesty Programme.
Earlier in his remarks, General Ndiomu told Kuku that his administration is resolutely building on many of his legacies, adding that the enormous number of graduates under the Amnesty Scheme today, can be traced to his (Kuku's) doggedness to better the lives of ex-agitators.
The Interim Administrator regretted that after such hard work and efforts put in by Kuku, it is "disappointing" and "embarrassing" that his administration came on board and inherited huge debts.
"For me, it was a bit irresponsible and reckless. But I came in here to surmount these challenges," he said.
While noting that the Amnesty Programme has not fully lived up to its objectives, Ndiomu recommended a possible transition of the scheme into "a Social Investment Agency" to directly impact the lives of youths in the region.
Ndiomu disclosed that the Vocational Training Center in Agadagba-Obon in Ese-Odo Local Government Area of Ondo State, when completed, will be named after Kuku, regretting however, the vandalization of the Kaiama Vocational Training Center in Bayelsa State.
The Amnesty Office also disclosed that 106 out of over 800 beneficiaries have been trained and certified in various digital skills, in its partnership with the National Information Technology Development Agency (NITDA). This is as over 600 are currently undergoing various digital courses.
Calabar Wears New Look Ahead Of Carnival
The capital city of Cross River State, Calabar, is wearing a new look ahead of the commencement of the 2023 edition of the Annual Calabar Carnival scheduled to begin today.
The TIde's source reports that in a bid to ensure seamless movement, the State Government has put finishing touches to the rehabilitation of major streets and roads in the city.
While drainage system across Calabar Municipality are being desilted, waste managers also worked round the clock to rid the streets and roads of wastes.
The lawn on major roads and streets, especially in the carnival routes, have received the attention of the landscapers.
The aesthetics of Calabar have been further enhanced with the reactivation of street lights on major roads and streets across the municipality.
The government is also matching word with action to organise the best carnival since its inception in 2004 by carrying out rehabilitation of junctions in the city.
While the junctions have been adorned with lighting and Christmas decorations, the foremost Millennium Park has been transformed to signpost the commencement of the carnival.
The decorated junctions include Eleven Eleven, Mary Slessor, Calabar Calabar, Effiete and Etta Agbor.
Executive Secretary of the state's Carnival Commission, Mr Austine Cobham, had recently disclosed plans to make the 2023 edition of the festival the best organised in history.
Cobham had disclosed that four countries, South Africa, Brazil, Turkey and Egypt would participate in the carnival.
He further said 26 states of the federation had also indicated interest to be part of the annual carnival.
He assured that adequate arrangements had been put in place to ensure security of lives and property before, during and after the festival.
stopped. For instance, the children carnival is coming back after 10 years.
"Again, concentration will not just be in Calabar alone, central and northern parts of the state will also be made to feel the carnival.
"Just like we are lighting up major roads and streets in Calabar for the festival, same will be done in central and northern parts of the state", he stated.
The source also reports that as part of the plans to ensure seamless movement in and out Calabar, the State Government had on Tuesday inaugurated additional aircrafts to boost the fleet of the state-owned airline, Cally Air.
The Governor, Sen. Bassey Otu, had said the Boeing 737, with the previous plane, yesterday, started and will be  flying from Abuja and Lagos to Calabar during the 32-day carnival.
The annual carnival, which started in 2004, has taken place every year, except in 2020 and 2021, due to the COVID-19 lock down.