Learning From PH Stampede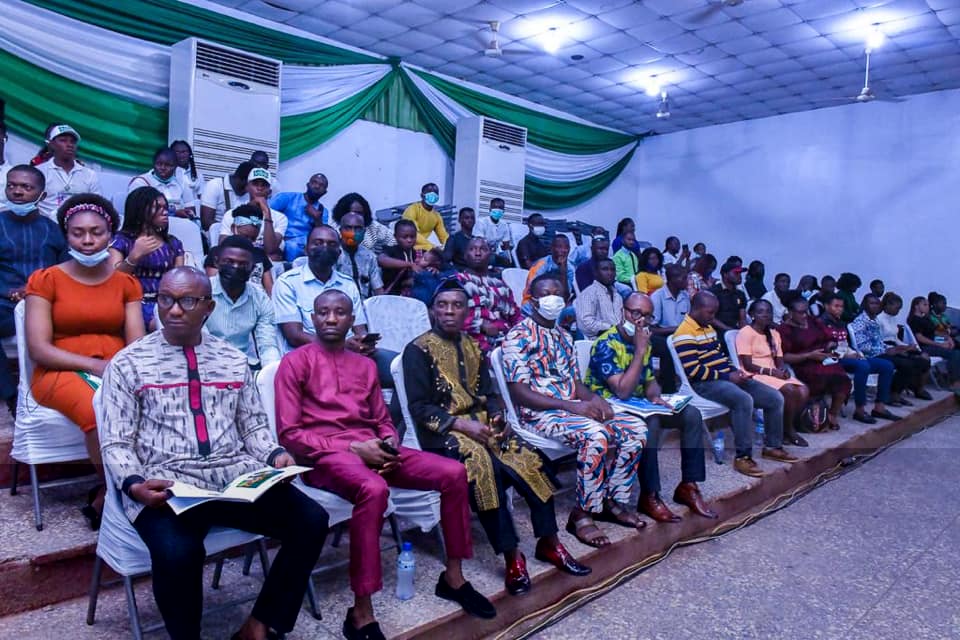 Evidence that Nigerians are yet to imbibe the critical culture of crowd management as an essential part of everyday living emerged at a recent stampede at the Port Harcourt Polo Club where 31 people reportedly died with several others sustaining life-threatening injuries. This was an unfortunate incident that could have been prevented if the organisers had been well grounded in crowd control skills and cared about safety measures.
The event occurred at a church charity exhibition on Saturday, May 28, 2022. The programme, organised by the Kings Assembly Pentecostal Church, involved many people who were seeking assistance and so attended the annual "Shop for Free" charity programme coordinated by the church. Such events are common in Nigeria, Africa's largest economy, where more than 80 million people live in abject poverty, according to government statistics.
The charity activity was to commence at 9 a. m., but dozens of people arrived as early as 3 a.m. to secure their places in queues. Somehow they broke open the locked and secured gates, resulting in the painful incident. Videos from the scene displayed the clothes, shoes and other paraphernalia meant for the beneficiaries, including the lifeless bodies of some victims.
The 31 persons may have died due to stampede but the real cause of the deaths is hunger and poverty in the land, nothing more, nothing else. It is only hunger that can push people to deprive themselves of their precious sleep and go out to queue up for food at 3 a.m., a clear six hours before the event was billed to start.
The government owes the citizens a duty to provide jobs for the youths and pull them out of the poverty bracket. It is also the responsibility of the Nigerian government to check the rising inflation, which is the reason the masses can no longer afford to buy basic food items and have to resort to free food to feed their families.
This episode is highly regrettable. Nevertheless, the question is, how was the church unable to anticipate the number of people that would show up at the venue? We are asking because offering indigent Nigerians free items like foodstuffs indicated that there was going to be a very large crowd turnout, especially with the horrifying figures of high unemployment and hunger in the country.
While we appreciate churches and other voluntary organisations that strive to fill in the gap that exists in the living conditions of the poor in the society, we make bold to insist that such organisations should entrench safety considerations into whatever they do. Organisers of such tremendous events should plan well and possibly involve the police to avert similar calamitous deaths and injuries.
Despite past occurrences that claimed lives, the trend has persisted, either during sporting events, religious gatherings or political rallies. People are often encouraged to leave the comfort of their homes for an event potentially capable of attracting gigantic crowds without adequate consideration for their safety. Worse still, after tragedy must have struck, everybody goes home to await a future re-enactment of the calamity; essentially, no lesson is learned.
At a campaign rally of President Muhammadu Buhari in Port Harcourt towards the 2019 general elections, 14 people reportedly died. Also in 2019, a rally at the Jolly Nyame Stadium in Jalingo, Taraba State, was recounted to have left five people dead, following a stampede. In Kano, when the presidential candidate of the Peoples Democratic Party (PDP), Atiku Abubakar, visited, it was by sheer providence that death was averted after nine people slumped, following another uncontrollable crowd turnout.
As can be seen, many religious groups have not fared better, as a few incidents would confirm. In November 2013, no fewer than 28 people were recorded dead after crowd trouble that occurred at a crusade ground of the Holy Ghost Adoration Ministry, Uke, in Idemili Local Government Area of Anambra State. The event, attended by the then governor, Peter Obi, allegedly attracted a larger crowd than usual, leaving organisers at their wits' end.
A similar situation happened in Benin City, back in 1999, when renowned evangelist, late Reinhard Bonnke, came calling. No fewer than 14 persons were feared dead as people came to listen to the fiery German preacher speak at a crusade held at a sports facility in the Edo State capital. Despite the number of casualties, more people were said to have turned up again the next day, even when the preacher decided not to attend.
Perhaps, the most contemptible of all was the Immigration interview organised by the then Internal Affairs Minister, Abba Moro, in which about 19 Nigerian job seekers lost their lives. In one of the most audacious and exploitative ventures, no fewer than 520,000 applicants from all over the country were corralled into stadia nationwide for a job interview for only 4,556 slots, after each of them was charged N1,000. The deaths occurred following stampedes.
While the tragedies mount, and valuable lives are lost, nobody seems to mind about asking individuals to defend their roles in what, in other climes, amount to national calamities. No one is punished. This is where the situation in Nigeria differs from what obtains in other locales. In the United Kingdom, for instance, which also used to have a lot of crowd trouble, especially during football matches, measures were introduced that reduced it drastically.
Though the Kings Assembly had good and noble intentions, and it is strongly recommended that such a gesture should continue regardless of the incident; however, the truth is people died, precious lives were lost all due to some fatal errors emanating from improper planning. Hence, the fundamental question to ask is, as fantastic and kind as the programme might be, does it absolve the church from liability? Certainly not.
Therefore, Governor Nyesom Wike should inaugurate a probe panel forthwith as he rightly indicated in his response to the disaster. Such inquiry should specify the direct causes of the rush and whether there was criminal negligence. Police Commissioner, Eboka Friday, should act likewise by compelling his men to conduct a thorough investigation into the matter. Those found to be culpable must be prosecuted.
The way out is to ensure that people are not admitted beyond the capacity of an event arena. Once the venue of an occasion is full, entry should be disallowed. Again, there should be crucial measures to guarantee that entrances and exits are flung open before and after an event, so that a stadium, no matter how crowded, could be emptied of its occupants within a few minutes of a critical event. Since political rallies and church programmes are now held in stadiums, these crowd control measures should apply.
Our heartfelt condolences to the families of the victims. And may God grant the souls of the departed eternal rest!
Matawalle's Call For Self-Defence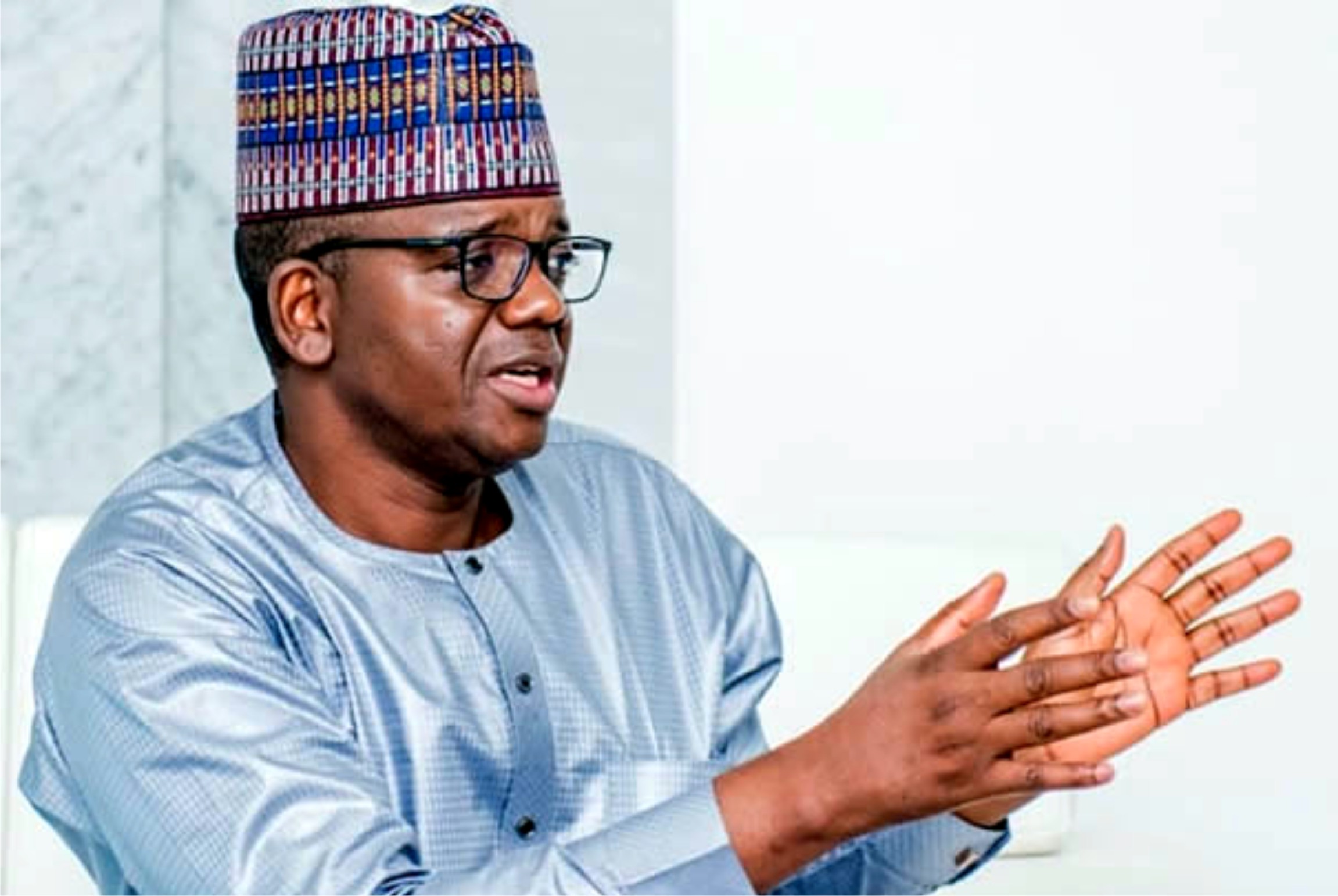 Following the inability of the Nigerian security agencies to ensure the safety of lives and property of citizens and residents of Zamfara State against overwhelming killings, abduction for ransom and raiding of communities by bandits and terrorists, the governor, Bello Mohammed Matawalle, has decided to resort to self-help by encouraging the people of the state to take up arms and begin to defend themselves. This provoked mixed reactions among Nigerians.
While admitting that it is apprehensive about terrorism, the state government said the directive was part of its commitment "to ensure adequate security and protection of lives and property of the citizenry in the state". Matawalle subsequently asked the Commissioner of Police to develop terms and conditions for the licensing of firearms to residents who were prepared to carry weapons to protect themselves. The military high command has, however, denounced the call.
The Chief of Defence Staff, Lt-General Leo Irabor, said it was appropriate for stakeholders to follow the rules and Constitution accordingly. "We do not take instruction from the state governments. We have a Commander-in-Chief. The constitution gives the right and powers to the C-in-C for the use of the Armed Forces, and I believe what we are doing in Zamfara State and across the states of the federation are not different from the provisions of the Constitution.
"We are there to give support to the civil authority in this case, the police. We are there to ensure that peace returns to Zamfara. The governor does not have the power to ask the Commissioner of Police to issue licences. I am yet to get the details but I do not think that is the right thing to do", he was quoted to have said. The Defence Chief added that the Federal Government, through the Attorney General of the Federation, was charged with resolving the matter.
The directive not only denies the spirit of the social contract, but shows to what extent the crisis of insecurity in the country has become elusive. Before now, the state government had taken several steps including dialoguing with bandits, banning the use of motorcycles, shutting down petrol stations, markets, blocking phone and Internet services, suspending some traditional rulers suspected to have aided the bandits, including sending people to Saudi Arabia to hold prayers, among other measures.
These steps have failed to address superfluous killings, hence, this latest despairing action to arm citizens who are called upon to be answerable for their safety. Assuming without conceding that this call is apposite in the circumstances, do the citizens have the means to procure multifaceted weapons that can correspond with those handled by the bandits? Perhaps, in frustration, the Zamfara government has deemed that calling people to arm themselves for self-defence is the last resort.
Matawalle was not the first governor who advocated self-defence. Before him, the sullen Governor Aminu Bello Masari, whose state, Katsina, is also in the eye of the storm, made a comparable call after he bargained and extended amnesty to bandits that later infringed on their promise to lay down arms. Benue State Governor, Samuel Ortom, also called on his citizens to arm themselves as part of efforts to rein in banditry in his state. Moreover, Lt-General Theophilus Danjuma made a similar appeal to his Taraba State citizens to take up arms and stand up for themselves against killer-herdsmen.
What is unusual is that Matawalle went one step further by requesting firearms licences to be authorised. Once people comply with this request, there will be a great circulation of small and light weapons with all the aftermath, including the possibility of an anarchic situation. We recognise that the state government has a dilemma. But then, the governor of Zamfara, like some of his colleagues who have issued similar appeals, must fathom that the distress signal is a reflection of a collapse of governance.
This is an unwholesome development that is pointing more and more to a failed state. While the Zamfara State governor's counsel to citizens of the state to bear arms could be looked upon as a recipe for mayhem, does he have an alternative course of action in the face of the Federal Government's atrocious flop to secure lives and properties? It must be a serious situation for the governor. But if people are allowed to carry weapons, terrorists could pass themselves off as citizens to get permits. What does the government intend to do about this?
Although Section 33 (2) of the 1999 Constitution allows citizens to defend themselves, the Zamfara situation signals a terrible omen for residents and Nigerians in its entirety. The Firearms Act (2004) provides procedures for citizens who wish to carry firearms. Permits for the use of personal firearms may only be issued by the Inspector-General of Police (IGP). The IGP is to issue such licences upon the principles decided by the President. He can also delegate this power to Commissioners of Police.
Egregiously, the Federal Government's failure to protect citizens leaves the public with only one choice: to defend themselves. After all, self-preservation is nature's first rule. Our fear, however, is that we may have finally arrived at the gates of the Hobbesian "state of nature" where human life is "solitary, poor, wicked, brutal and short". Terrorists who kill, kidnap and occupy people's land have unconstrained control because this government is not doing enough to keep people safe.
The premonitory signs of the failures of the Nigerian state luxuriate and are conspicuous all over the place. It is usually easier to ask people to arm themselves than to retrieve the projectiles when anarchy boils over. Even if guns in the hands of the common people ultimately result in the trouncing of the terrorists, it might also lead to the emanation of warriors who could divide the space among themselves, as was encountered in Somalia.
It is a severe denouncement of the Federal Government that some heads of subnational governments, out of resentment, are contemplating self-help as an attainable alternative to secure lives and properties within their jurisdictions. This represents a precarious signal for citizens and the global community. The Federal Government has to step up. Undoubtedly, the security situation in the country is tremendous, and it can only get worse unless germane actions, supported by essential political will, are brought to bear on the jeopardy to curb the increasing wave.
Lessons From CJN's Resignation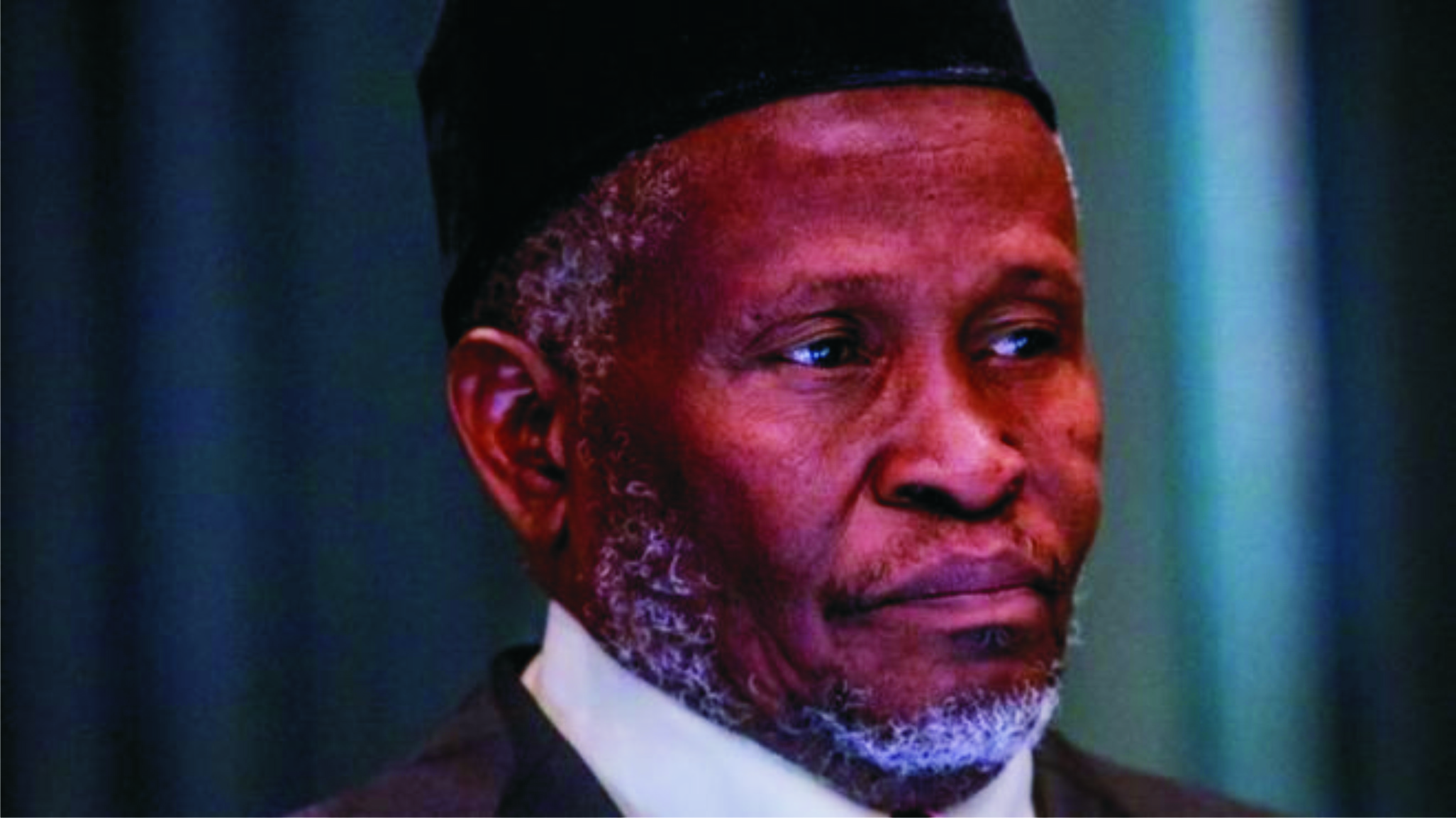 On June 27, 2022, news broke that the number one judicial officer and 16th Chief Justice of Nigeria
(CJN), Justice Ibrahim Tanko Muhammad, had resigned his position, citing ill-health. Expectedly, the information, indeed, came as a shock to many stakeholders including top lawyers, politicians, and technocrats. Although health challenges are natural phenomena, many doubted if ill-health was the principal ground for his decision.
Following Muhammad's resignation, President Muhammadu Buhari swore in Justice Olukayode Ariwoola, the second in the Supreme Court ranking, as the acting CJN. Indications that all was not well emerged with the absence of the ex-CJN who was billed to speak at the opening programme of the training on alternative dispute resolution for judges at the National Judicial Institute (NJI) in Abuja. Muhammad failed to appear at the function without prior notice and did not send a representative either.
Assuming office as CJN under controversial circumstances, Muhammad stepped down in an even more contentious manner. He became a Justice of the Supreme Court in 2007, from the Court of Appeal where he served for 13 years, and became the Chief Justice of Nigeria, first in an acting capacity on January 25, 2019, and then substantively on July 24, 2019. He succeeded Justice Walter Samuel Nkanu Onnoghen whose departure from the apex court is probably the most questionable ever in the history of the nation.
It would be recalled that less than two weeks before his historic resignation, 14 Justices of the Supreme Court confronted former Chief Justice Muhammad over his style of administration which they claimed disregarded their welfare. The development was, however, the culmination of a simmering crisis that had been on since last year, and the apex court Justices, after being pushed to the wall with no solution in sight, decided to write a formal memo to the ex-CJN.
In the internal memo jointly signed by the 14 protesting justices of the court, they complained of non-replacement of poor vehicles, accommodation problems, lack of drugs at the Supreme Court Clinic, epileptic electricity supply to the Supreme Court premises, increase in electricity tariff, no increase in the allowances for diesel, lack of internet services to residences and chambers and poor take-home pay that could no longer take them halfway, among others.
Many Nigerians, to say the least, were scandalised when the memo hit the media. They could not believe that the nation's temple of Justice could be desecrated and tainted with allegations of maladministration with a tinge of corruption allegations. However, the nation was not kept in suspense for long as the CJN, through his media aide, Ahuraka Yusuf Isah, gave a response to the memo from the Justices. The CJN said he had managed the resources at the disposal of the apex court judiciously and that there was nothing to hide.
But the point had been made in some quarters that perhaps Justice Muhammad was pushed out of the door, and not for health reasons, because his brother Justices, who had lost confidence in him, were beginning to show signs of anger and restlessness. They even threatened to stop sitting. Imagine Justices of the Supreme Court of Nigeria going on strike!
Regardless, Tanko deserves commendation for voluntarily quitting his office following his inability to continue. After all, what has been reported is simple: he resigned on health grounds. Ordinarily, that should be enough. The job of a Supreme Court justice requires that he should be compos mentis and enjoy the agility of the highest order to lead a nationwide body of judges, provide leadership at the Bar and the Bench and simultaneously run the activities of the apex court of the land.
Muhammad's resignation is a positive development. It is rare in this part of the world to see someone resign honourably and voluntarily from an exalted position. Clearly, he acted for the overall benefit of Nigeria's judiciary and the nation at large, since he could no longer continue in office. Muhammad knew that his ill health was interfering with his job and he might not easily cope going forward. Nigerians must learn the lesson of putting safety and health first before any other considerations.
For the high office of the embattled former CJN, events of the last few months will unsettle anybody who has integrity, regardless of what might have happened. So, he has, by disengaging, in a way, rescued the total image of that institution. It shows that for people of honour, whenever their integrity is challenged or questioned, they will do what is right and put the institution above their interest. We hope other public officers of high standing like the ex-CJN in other arms of government, when the occasion calls for it, will have the respect for due process and institutional integrity.
Regrettably, however, the latest developments in the Supreme Court call for sober reflection and a need for an investigation into the situation is not improper. The allegations against the retired Chief Justice should be investigated to promote the administration of justice. The NJC, the Body of Benchers, and the anti-graft agencies should commence their separate duties. If found culpable in the end, he should be sanctioned. This is necessary to serve as a deterrent to others.
The crisis brewing between the former CJN and his colleagues is not only an embarrassment to the entire judiciary, but also a disgrace to Nigeria. The watershed at the nation's apex court confirms that the general arbiter who, for decades remained the last hope of ordinary Nigerians, has turned against itself. If anything, it seeks to erode public confidence in this all-important arm of government. In other climes where conscience matters, this would be an additional reason for Muhammad to have left office, especially since his colleagues had lost confidence in him.
To restore the almost-lost public trust, the judiciary, especially judges at all levels of the system, must put their act together and redeem the dented image of this structure of government. The third arm of government should look inward and provide the moral rectitude for the other two arms – the Executive and the Legislature. It is time for Nigerian judges to be exemplary in character to command moral authority over citizens. Whatever it is, there is still some unfinished business around and about Muhammad's resignation.
Checking Rising Child Defilement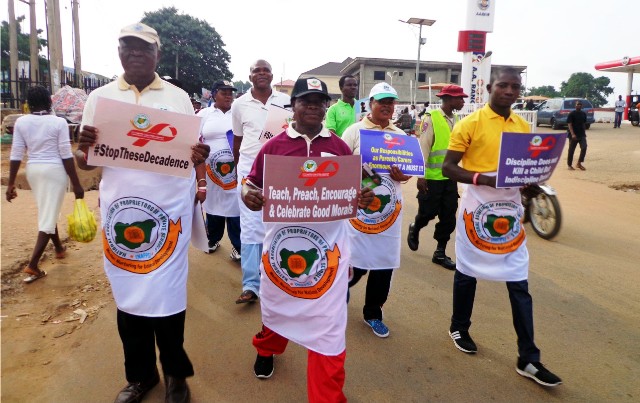 A day hardly passes by without unpleasant news of child defilement, particularly against the girl-child
in Nigeria. Child desecration has assumed startling heights that deserve vigilance by the government. Child sexual abuse is an offence under several sections of Chapter 21 of the Criminal Code. These psychopaths deserve swift and severe retribution. There should be tougher penalties exacted on paedophiles and their enablers. The authorities must carry out inflexible laws to stamp out this evil.
The United Nations Children' Fund (UNICEF) revealed in 2015 that one in four girls and one in 10 boys in Nigeria had encountered sexual violence before the age of 18. According to a survey by Positive Action for Treatment Access, over 31.4 per cent of girls said that their first sexual experience had been rape or forced sex of some kind. The Centre for Environment, Human Rights and Development recounted that 1,200 girls had been raped in 2012 in Rivers State.
Children are considered to be a source of enormous exhilaration to their families and future leaders of the nation, but many of these children remain victims of different forms of abuse, violence, and exploitation. Section 218 of the Criminal Code Act defines child defilement as the unlawful carnal knowledge of a girl under the age of 13 while the culprit that immerses in the act is guilty of a felony and liable to life imprisonment.
Defilement is traumatic and often associated with psycho-social problems in children. Defiled children, more often than not, have negative outcomes in terms of poor academic performance, low self-esteem, depression, and poor social relationships. They show cruelty to animals, have attention deficit, hyperactivity disorders, and teenage pregnancy, among others.
Some identified causes of defilement include carelessness of parents, improper dressing, drug abuse, absence of sex education, lack of cordial relationship between parents and children, inability to exercise self-control, and promiscuous lifestyles by parents. At times, offenders are found to engage in the dastardly behaviour for ritual purposes because they have got themselves involved in what they should not.
The culprits are usually the same – teachers, uncles, parents, clerics, neighbours and drivers. These are protectors who become predators. This is sheer wickedness! The 2014 UNICEF National Survey on Violence Against Children said one in four girls, and one in 10 boys, had also experienced sexual violence. The report added that more than 70 per cent of the victims experienced the violence repeatedly.
Regrettably, 60 per cent of child abuse cases are never made public. This allows a vast number of child abusers to go unpunished. Beyond the physical damage, studies have shown that sexually abused children develop psychosocial challenges. Some become sex addicts due to this premature exposure, while others turn to prostitution as they lose their sense of self-worth and self-dignity. Early signs include a drop in academic performance, depression and suicidal thoughts, say experts.
This crime is a global phenomenon, attracting diverse counter-measures by governments. Consequently, Nigeria's federal and state governments need to step up measures as it has reached near-epidemic proportions in the country. Every other segment of the society, formal and informal, must join the crusade. Parents and guardians must take personal responsibility for the safety and security of their children and wards.
Regular medical check-ups can assist uncover evidence of defilement. Parents must fight frivolous and salacious compliments on their children by randy caregivers and neighbours passed off as jokes. Where a case of abuse is established, they must never consent to secret pacts and settlements. These embolden paedophiles to source more victims. Faith-based organisations, community leaders and traditional rulers should leverage their leadership positions for constant sensitisation against the plague.
Legal experts observe that there are certain provisions in the laws that are both adequate and inadequate and that one of the limiting factors associated with the criminal and penal codes is that they cover rape in general and not defilement. They say there are other things about child defilement that are not captured by the Act. Such include limitation of time at bringing up criminal allegations and charges against suspected persons in the court. The criminal code makes provision for only two months as its limitation period. This statute-barred barrier should be tackled.
What it takes to curb child defilement is a combination of strategies and efforts by everyone in society. In specific terms, people must desist from engaging in vicious acts such as going into rituals. They should be governed strictly by godly living. Victims of defilement should be spirited enough to report their unpleasant experiences to relevant governmental and non-governmental bodies for rehabilitation. They should expose perpetrators.
Parents should be intimate and more sensitive to their children's needs. They should also instruct their children on sex education and scrutinise what they watch in the media and on the internet to be free from pornography and dangerous elements. Adults should have self-control, while parents have to avoid living promiscuous lifestyles that could influence their children negatively. Available laws and legislation need to be strengthened.
Publicly naming and shaming convicts will serve as a deterrent. Every state should have a regularly updated sex offenders list. Public advocacy groups should step up their activities. Paedophiles must be ostracised and made to face the full wrath of the law. Again, all states should domesticate the Child's Rights Act and make its implementation easy, while the tie-ups militating against the smooth prosecution of cases in law courts should be discarded to successfully fight the menace in the country.