'Oil Market Fears Recession More Than Tight Fuel Inventories'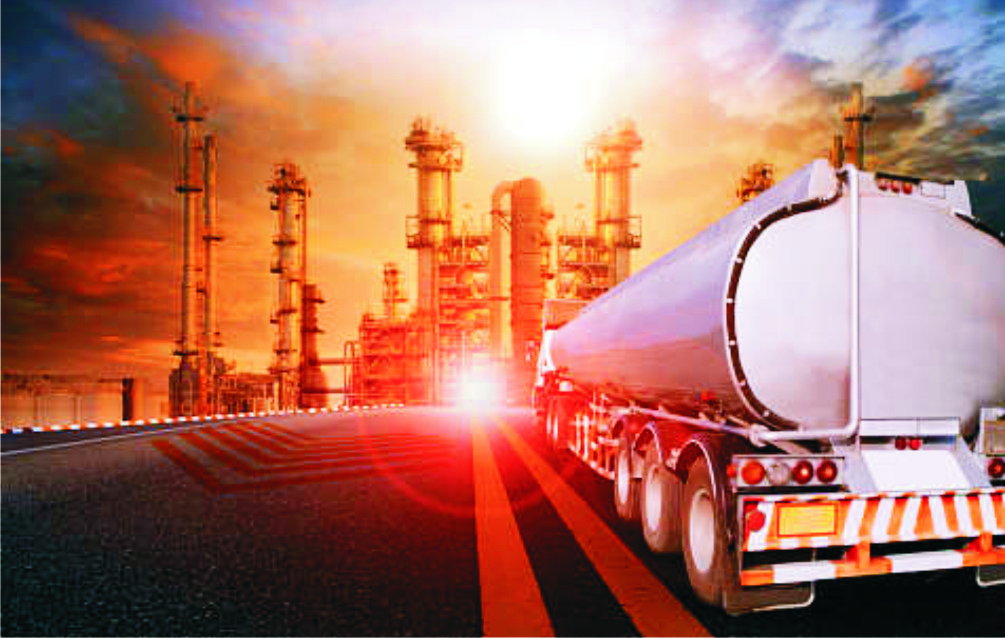 The oil market saw an other volatile week as bullish and bearish catalysts collided.
There is a growing fear that a potential recession could weigh heavily on oil demand.
Overall, the market appeared more concerned about the rising odds of a recession rather than falling U.S. fuel inventories to multi-year lows.
The oil market wrapped up another volatile week of hectic trading, swinging up and down in a $5 a barrel range as it was pulled between bullish and bearish catalysts in both directions every day.
Both benchmarks hit an eight-week high early on Tuesday, only to pull back later in the day and join on Wednesday the sell-off on Wall Street triggered by renewed investor concerns about a possible recession as top retailers flagged soaring costs and supply chain bottlenecks in their quarterly earnings reports.
In the week to May 20, oil market participants paid more attention to "recession fear" headlines than to the weekly U.S. petroleum status report, which showed another draw in gasoline inventories and higher implied domestic demand, which, despite record-high gasoline prices in America, is only set to rise further as we enter the summer driving season.
"The market is reacting to all sorts of different headlines hour to hour, and the movement in oil markets on a day-by-day basis getting even more exaggerated," Andrew Lipow, president of Lipow Oil Associates in Houston, told Reuterson Thursday, when oil settled higher after the U.S. dollar weakened, following a plunge in crude prices in earlier trading on the same day.
Overall, the market appeared more concerned about the rising odds of a recession rather than falling U.S. fuel inventories to multi-year low levels for this time of the year.
Investors and speculators pulled back from oil, with crude being a riskier asset, as concerns about a more pronounced global economic slowdown—and even a recession—intensified and dampened risk appetite.
"The possible easing of U.S. sanctions against Venezuela could be considered another bearish factor, coming in addition to the Hungarian veto on the EU's plan to ban Russian oil," Sebastien Bischeri, Oil & Gas Trading Strategist at Sunshine Profits, wrote inInvesting.com.
The EU is still struggling to persuade Hungary to accept an EU embargo on Russian oil imports. Adding to bearish factors were fresh COVID outbreaks in China, where Shanghai is tentatively reopening, but infections are rising in the Beijing area.
However, while the market is focused on gloomier economic outlooks, it has ignored—at least this past week—the critically low U.S. fuel inventories.
Not that oil demand has soared so much. It'sthe capacity for supply, globally and in the U.S, that is now a few million barrels per day lower than it was before the pandemic.
Rising demand since economies reopened and people returned to travel, combined with lower refining capacity and very tight distillate markets have drawn down U.S. product inventories to below seasonal averages and at multi-year lows, with record-low inventories reported on the East Coast.
Total motor gasoline inventories decreased by 4.8 million barrels in the week ending May 13, and are about 8% below the five-year average for this time of year, the EIA said in its latest weekly inventory report on May 18. Implied gasoline demand, measured as products supplied, rose, despite record-high prices across the United States.
Gasoline inventories in the U.S. are at their lowest levels for this time of the year since 2014, with stocks on the East Coast even tighter, at their lowest since 2011 for this time of the year.
"While refiners have some room to increase runs (utilization rates increased by 1.8 percentage points to 91.8% over the week), gasoline demand should increase as we move into driving season, which suggests that we will see further tightness in the US gasoline market.
In this case, we are likely to see further pressure on the US administration to try rein in gasoline prices," ING strategists Warren Patterson and Wenyu Yao wrote on Thursday.
According to Bjarne Schieldrop, Chief analyst, Commodities, at SEB:
"The global refining system is severely stretched following reductions in capacities in 2020/21, reviving oil product demand along with re-openings with Russia/Ukraine issues on top. We are now heading into summer driving season with much higher gasoline demand with a start-out of very low inventories."
Concerns about economic growth, and consequently, demand for fuels, are yet to be reflected in actual data, Saxo Bank said on Thursday.
"On the ground, however, this worry has yet to be reflected with inventories of crude oil and gasoline still falling while US implied gasoline demand, despite record prices, remains robust.
"Meanwhile, in China the easing of lockdowns is not going well with fresh outbreaks slowing the pace towards normalisation. Until then, the market is likely to focus on the general level of risk appetite, which is currently challenged," Saxo Bank's strategy team noted.
By: Tsvetana Paraskova
Paraskova writes for Oilprice .com.
Ex-Lawmaker Volunteers For Petroleum Sector Deregulation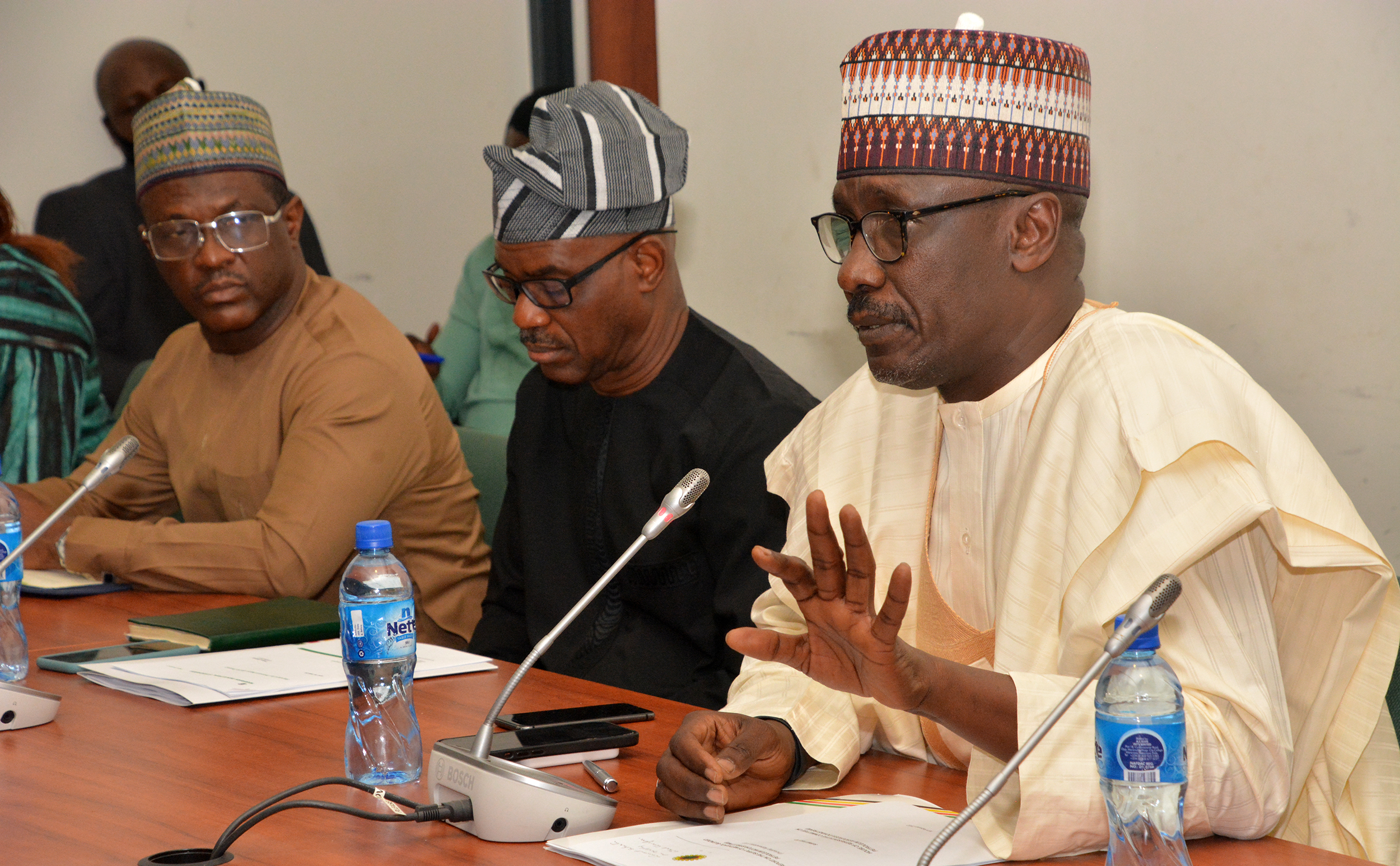 An ex-lawmaker, Sen. Ben Murray Bruce, has announced that he is willing to serve as a volunteer in deregulating the country's petroleum sector.
This follows the ex-lawmaker's faulting of Nigeria losing over N5trilion annually as a result of fuel subsidy.
Bruce, who represented Bayelsa East Senatorial District in the 8th Senate, on his verified Twitter handle, decried what he described as ignorance and ineptitude of government agencies responsible for fuel subsidy.
"We cannot keep losing five trillion naira annually. I am able and willing, and I volunteer myself to lead the team to deregulate our petroleum sector.
"I will execute this flawlessly such that no Nigerian will be on the street protesting.
"The ineptitude and ignorance of the government agencies responsible for this are mind-boggling," Bruce tweeted.
Stakeholders Urge FG To Shift From Fossil Fuel
Stakeholders in the extractive industry have said that as a fossil fuel dependent country, Nigeria must develop its own strategy to engage in shifting global focus away from oil.
This was the conversation at a recent one day capacity building workshop for media and Civil Society Organisations in Nigeria, organised by the Centre for Journalism Innovation and Development, through its Natural Resource and Extractive Programme, in partnership with Natural Resource Governance Institute.
The hybrid workshop, themed, "Oil Dependency in Nigeria: Imagining a Future Beyond Oil", had over 50 participants, including journalists from the extractive sector, CSOs, and social media influencers in attendance.
The workshop, according to the organisers, was geared towards improving the understanding of oil dependency and the nexus with energy transition to better communicate the impact on Nigeria and the Nigerian economy.
Senior Officer, NRGI, Ms. Tengi George-Ikoli, explained that Nigeria was at a critical point in its development, hence as a fossil fuel-dependent country, it is important that Nigeria develops its own strategy to engage the shifting global focus away from oil.
"Nigeria must develop its own medium to long term strategy to mitigate the likely export and government revenue losses from a shrinking market base as these countries look to reducing oil reliance beyond 2030.
"Nigeria must make strategic decisions in the way it spends its limited revenues, take economic diversification more seriously, leveraging regional and global opportunities beyond oil, and including new frontier possibilities available in the green economy", she said.
Also, Deputy Director, Development Practice, CJID, Mr. Akintunde Babatunde, said as energy transition persists globally, Nigeria as a monolithic fossil fuel dependent economy has to prepare for what the shift to cleaner energy sources means for its economy.
"Data is pointing us to the fact that Nigeria will likely lose a majority of its foreign exchange earnings and revenues for both the federal and subnational government.
"In fact, it is already happening, because Nigeria is at a critical point in its development process, it is important for professionals to discuss the way forward on how the decisions we make as a country are more important now than ever", he said.
Earlier, the Acting Executive Director at CJID, Tobi Oluwatola, harped on the need for capacity building for the media and CSOs, noting that they are in the best position to enlighten the public from an informed perspective.
"It is time for Civil Society Organisations, journalists, and policy experts to have this discussion, most especially as Nigeria plans to achieve net zero by 2060. There is a need for CSOs to be empowered with the right skills to be able to do the right advocacy and accountability work in Nigeria", he stated.
Nigeria To Construct Gas Pipeline To Europe Through Morocco
Nigeria has given the state-run Nigerian National Petroleum Corporation Limited (NNPC) the greenlight to implement a deal on construction of a gas pipeline to Europe through Morocco.
This follows reports of surging demand for African energy supplies from the EU that is seeking to wean itself of dependence on Russian oil and gas.
"This gas pipeline is to take gas to 15 West African countries and to Europe and through Morocco to Spain and others," said the Minister of State for Petroleum Resources, Timipre Sylva.
"It is only after the engineering design of the pipeline has been made that we will know exactly (what) the cost of the pipeline will be. When that time comes, we will be talking about funding," he added.
Nigeria is a member of the Opec group of major oil producers and has huge gas reserves – the largest proven reserves in Africa and the seventh largest globally.
On May 30, Tanzania transported 60,000 tonnes of coal to the Netherlands.
Last month, Botswana's President, Mokgweetsi Masisi, said European nations had "flooded" his country with requests to supply coal.