Opobo Women At 50: The Journey So Far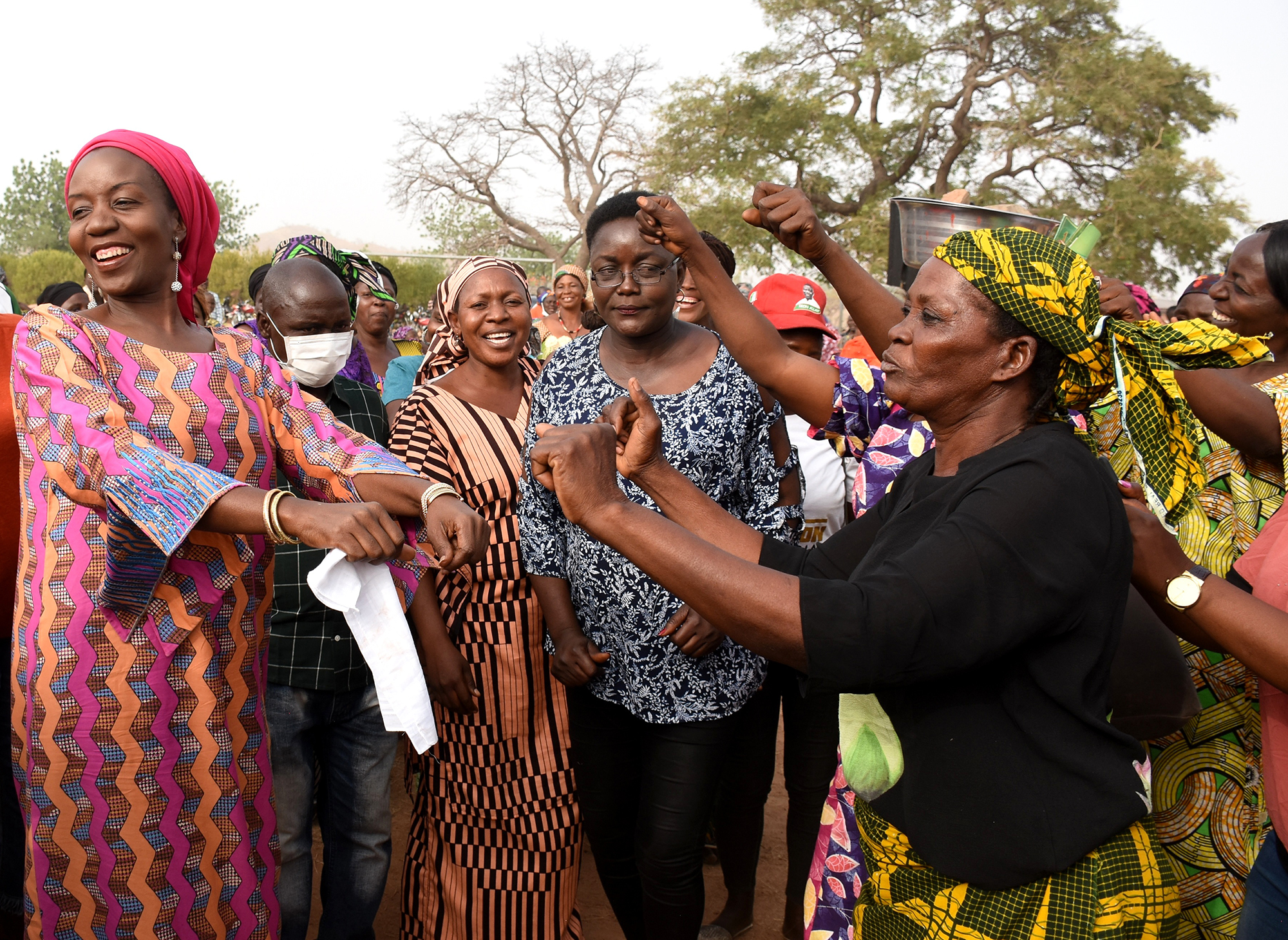 It was the gathering of who is who in Opobo Town, seat of power of Opobo/Nkoro Local Government Area of Rivers State recently when women in the area under the aegis of Opobo Women Welfare Association (OWWA) rolled out drums to celebrate her 50 years of existence, as well as charting of Progressive Development Path for the ancient Kingdom.
The occasion which took place at the King Jaja's Monument Square, OPobo Town, began with fasting and prayers showcasing the achievements of the group since inception of the body, especially under the current administration headed by a renowned educationist Amaopuroubo Felicia Stephen Pepple. Some of the achievements include culverts, waiting halls, building of post office, the provision of secondary school, women craft centre and women conference hall among others.
Others are scholarships to indigent students and pupils, caring for the less privileged the maintenance of peace in the Kingdom, renovation of carpers' lodge, equipping of Doctor's quarters which speaks volume of the group.
The body whose aim is to ensure the unity, progress and welfare of all Opobo Women, as well as promote and maintain effective services and harmony among the women both at home and in the diaspora, also laboured towards bringing about useful projects beneficial to all Opopo indigenes.
The group maintained discipline, culture and tradition of Opobo as it affects all and sundry in the Kingdom that calls for celebration of these unique mothers with the theme:
"Opopo Women on The Move For A Better Tomorrow" as enshrined in Genesis 26:13.
The association, which was founded on August 17 1971 by Madam Eugenia Kalaya Pepple MamaAyadede) with Queen Rosabel Omoric Mac-Pepple, Madam Sussanah Epelle and others contributed tremendously by providing the needed incentives in the Kingdom, immediately after Nigeria Biafra the cord war in 1970.
Aside that; the group used the opportunity to launch her N200 million Building of Cold room, craft peoples centre and Bakery, where it exite it so the rich cultural heritage, such as, tria, Asawo,Ereawo, titled citizens; drumming competition by young men of various section, the peeling of melon, cutting of Ukasi and the removal of periwinkle from its shell, among others trilled the audience. Speaking at the event, Wife of Opobo Monarch, Her Majesty, Queen Prudence Dandeson Jaja admonished parents to inculcate into their female children better values, especially on domestic chores, such as cooking sweeping, peeling of melon, removal of periwinkle from its shell, cutting of Ukasi as well as washing of clothes without supervision.
Queen Jaja called for training the children educationally to enable them achieve better feats in life, instead of exposing them to social ills, such as, prostitution armed robbery, abating crimes, smoking of illicit drugs and other negative character which may mar or make them. She described the girl-children as unique in all ratifications.
In an address at the occasion president of Amaopuorubo Felicia Stephen Pepple stressed that the group which has become a force to reckon with has received supports on present and past leaders of the kingdom to be able to actualize the goal of the of the association.
Pepple described the women as great service providers for the good of all in the area, where, after fifty years of existence were able to repair the dead market the minor repair at the health center, provision of home economics laboratory, minor repair and equipping of the Doctor's residential lodge, among others. She explained that, "within these fifty years of existence we have not derided from the objectives, which is the main reason why the group was formed".
According to her, "It's my pleasure today to say thank you on behalf of the group to all, especially its majesty, King Dandeson Douglas Jaja, who out of their busy schedules found time to honour the milestone" assuring that her administration would continue to uphold the tents of the founding mothers throughout the period".
Meanwhile, Christian, Rivers State Traditional RulerS Council and Amanyanabo of Opobo His Majesty King Dandeson Douglas Jaja the women to remain committed in their quest to build an egalitarian Opobo Kingdom through love, peace, unity and the bearing of each other's burden.
King Dandeson described the group as catalyst for development of society assuring of readiness to support them when ever occasion demands day which attracted captains of industry tradition rules chairman of Opobo/Nkoro Local Government Area, Hon. Enyiada Cookey-Gam and his cabinet members security operatives in the area, cler Clergymen the academic Opobo title holders women various sections of the media and distinguished gusts, among others, the week long occasion, which came to a climax with a Thanksgiving church service at Saint Paul's Anglican church, Opobo Town.
By: Bethel Toby
NGO Urges Edo Women To Mitigate GBV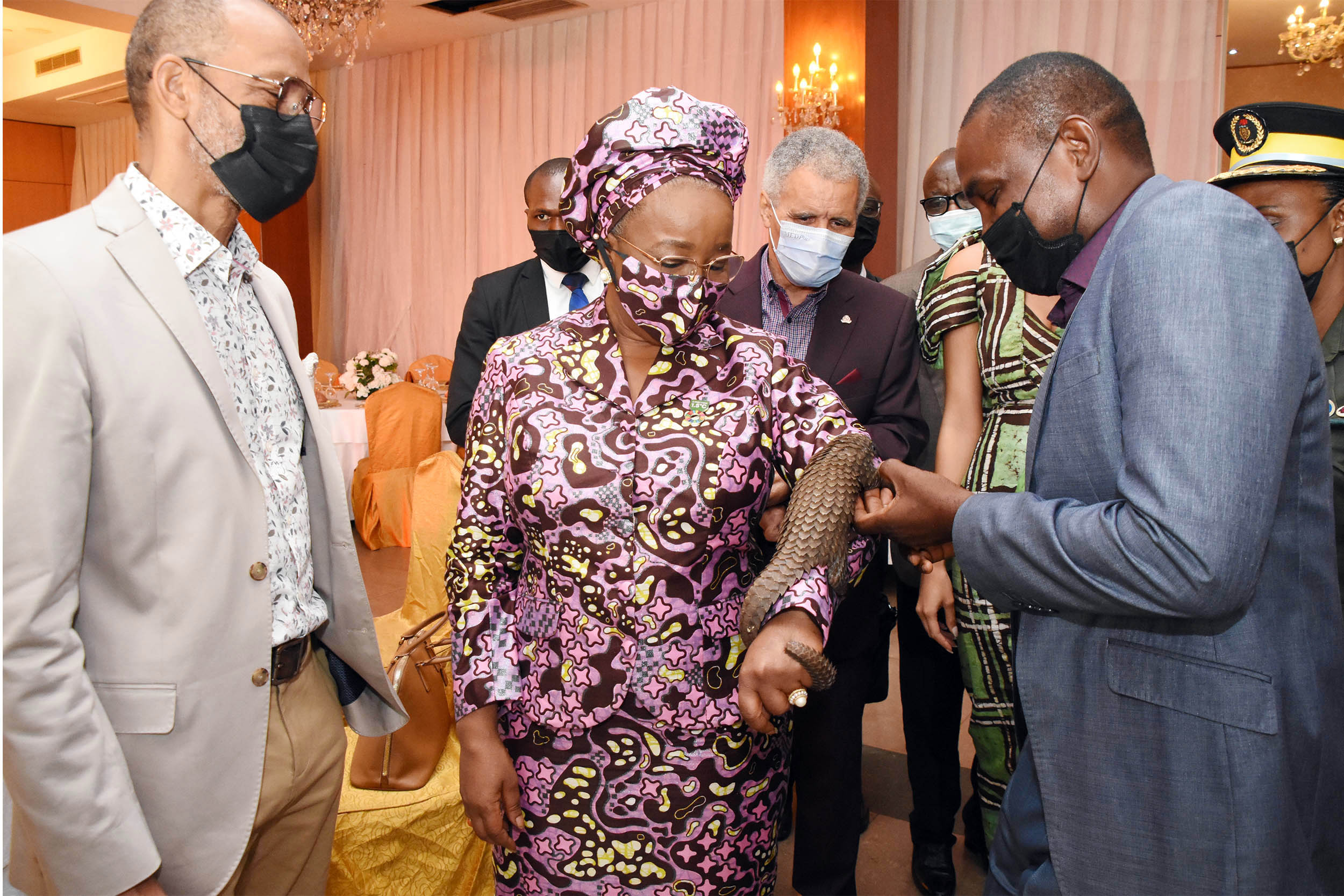 A Non-Governmental Organisation (NGO), Global Women for Quality and Sustainable Development Initiative (GWSD) has urged women in leadership positions in Edo State to use their various offices to mitigate Gender-Based Violence (GBV) in the society.
Executive Director of GWSD, Mrs Mariam Kadiri-Ezolome, stated this during a capacity building on stimulating women for leadership positions, held in Benin on Monday.
The Tide's source reports that the training was aimed at mitigating GBV through protection.
Kadiri-Ezolome said GBV would be alleviated in the society, if more women were empowered and speak out against it.
"As women leaders, you should relate more with women at the grassroots; know what they are going through and see that they are empowered to bridge the gender gaps in the society.
"Women leaders should give other women, especially at community level, the voice to speak out against GBV.
"Also, some women don't know what GBV is and as women in leadership, it is expected that we create awareness about it," she said.
Speaking on violence against women during elections, the Founder, Echoes of Women in Africa, Mrs Louisa Eikhomun-Agbonkhese, said that electoral violence were mostly targeted at women and girls, thus preventing them from exercising their franchise.
Eikhomun-Agbonkhese added that women were sometimes scared to speak out against GBV in the political space due to fear of the leadership structure.
In her remarks, Executive Director, Women, Youths and Children Advancement Programme, Mrs Agatha Osieke, said women should equip themselves with relevant skills to enable them rise above GBV.
"You should know what you are seeking for: that you want to bring positive change. You need relevant skills, research, negotiation, listening and more.
"Women need to come up with a roadmap to change the narrative that women are not ready to hold political positions," she said.
The source reports that GWSD is a non-profit organisation dealing with issues concerning women, youths and people in the community.
The group also provides varied services, geared toward improving the quality of life of its beneficiaries for sustainable development.
The source also reports that the capacity building was organised by GWSD and funded by European Union, in partnership with Agent for Citizens Driven Transformation, through the British Council.
Coping With Pregnancy In Married Young Woman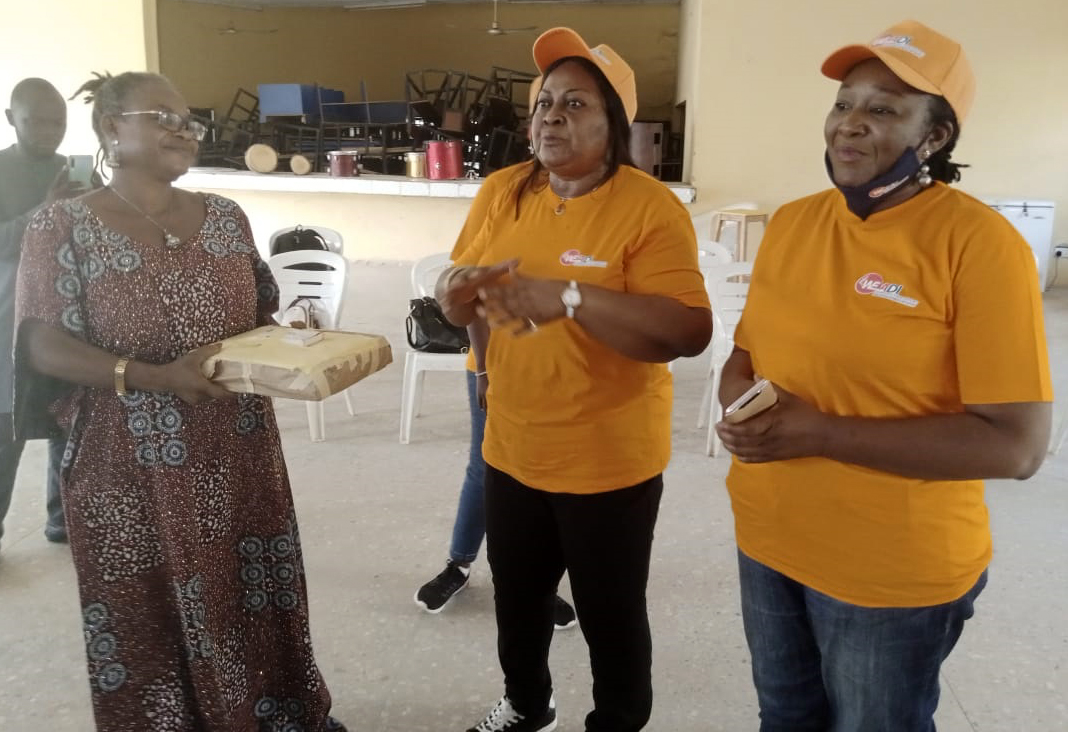 After marriage ceremonies, healthy couples pray for babies to come as they are referred to be fruits of marriage. Children also are source of joy to families. Although it is not a war zone when children do not come after marriages.
Young mothers need to adequately understand the various stages in pregnancy and how to go through the stages with minimum anxiety to be able to give birth to healthy babies.
They also need to know how to take proper care of the babies when they are born.
Pregnancy starts when conception occurs. Every pregnancy comes with its peculiarities. When pregnancy occurs, the woman notices many changes in her body.
As a young woman, the monthly period ceases, while breasts become full, firm and nipples become large and darker.
There is a likelihood of experience nausea or morning sickness lie, early discomfort, frequent pouring of saliva and sometimes vomiting. The woman also experiences sleeping excessively in the morning. Loss of appetite sometimes comes up when a woman becomes pregnant.
When a woman becomes pregnant as it is confirmed by a gynecologist, it is necessary that she attends antenatal care in a hospital. It is also known as prenatal care, which is given to the pregnant woman and the unborn child.
Experts say the importance of this is to ensure that the pregnant woman and the unborn child receive proper medical care to prepare them for safe delivery.
During the antenatal care period, the pregnant woman is made to undergo certain tests such as urine and blood, blood pressure and weight check, abdominal examination and pelvic assessment.
The advantages of antenatal care cannot be over emphasized as the mother-to-be is given all necessary medical treatments required for her safety of the unborn baby.
During antenatal care, complications are detected early and remedies are provided.
Maternity personnel like the midwives and staff nurses give adequate training on what to expect during delivery especially by young women who may be new to it.
The kinds of food to be consumed by the expectant mothers are normally identified, even the types of cloths to put on.
The kind of clothes a pregnant woman puts on also matters. \it is good to avoid all those tight jeans trousers around the waist. Maintaining good hygiene becomes necessary so that both the mother and the child will be free from diseases.
When a woman is delivered of a newborn, medical experts advise that she attends postnatal care, that is the care that the mother and her baby attends for medical check-up for six weeks.
Pregnancy is associated with some common problems. Constipation in which defecation is not frequent and sometimes passing of faces is hard. The problem is increased by the pressure on the lower abdominal region caused by enlarged uterus.
Heartburn is another problem associated with pregnancy. It is the passage of small amount of stomach contents into the lower part of the digestive tract. It is caused by enlarging uterus pressing against the stomach.
Some pregnant women experience leg cramps at night. It is experienced more at the late stage of the pregnancy.
Nausea and vomiting are the commonest which a lot of women suffer during pregnancy.
In some women, it stops after about three months. Weight gain comes up for some. But expert's advice for regular weight check-up so that it doesn't become excessive.
Some items needed for the care of new born: toiletries for mother and child, feeding tools if need be, spoons and cups, sanitary towel for mother.
Mother's brassiere, night wears, bedspread for both mother and child.
The baby needs things such as vest, pars of socks, sweater, cap, napkin and diaper.
During the postnatal care, doctors examine the nursing mother to ensure that she is okay.
Such things as her weight, urine, blood pressure and blood haemegblobin are checked. There have been cases here after delivery, some mothers experience swollen legs. The baby alongside the mother is also examined.
By: Eunice Choko-Kayode with agency report
Edo Women's Group Wants Automatic Tickets For Female Aspirants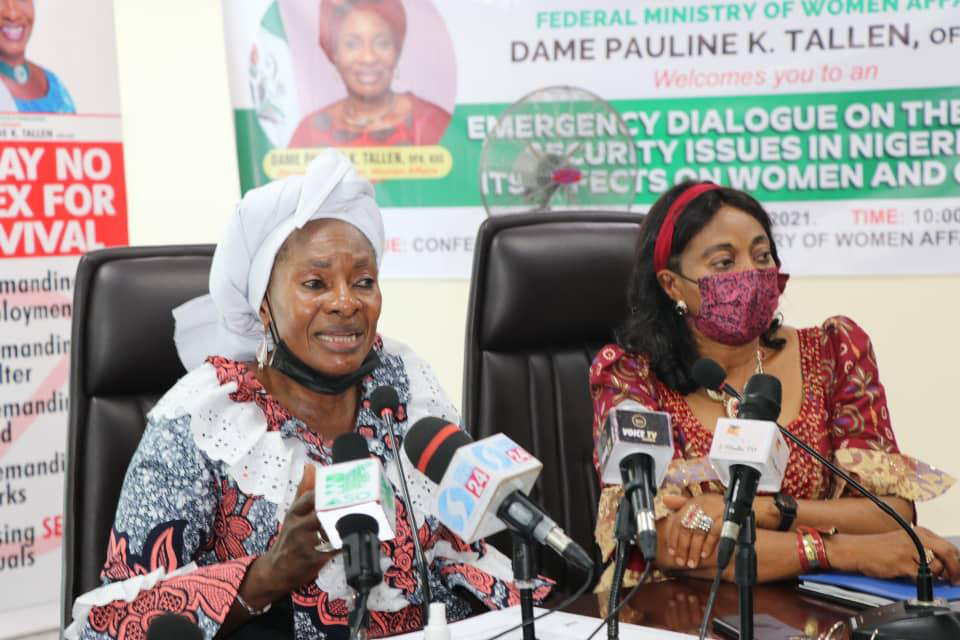 An Edo Women's Group, Edo Women in Politics (EWP), has canvassed that automatic tickets be given to all female aspirants in all parties, who have declared interest in any elective position.
This is contained in a statement, in Benin, by Mrs. Eunice Dawodu, Coordinator of the group.
Dawodu said it is hypocritical to give free nomination forms or forms at reduced prices to female aspirants and then still subject them to contesting with their male counterparts during primaries.
She particularly called on the People's Democratic Party (PDP), being the ruling party in Edo, to take the lead by giving automatic tickets to all female aspirants who have passed the party's screening.
"Giving the women free forms is not enough because they are still subjected to competing with their male counterparts and in the process, many of them still lose out.
"The PDP, being the ruling party in Edo, should take the lead in this campaign by granting automatic tickets to all their female aspirants and in areas where they are more than one, the primary election should be conducted within them.
"This request has become necessary because it has been discovered that women who dare to aspire are usually overwhelmed during the primary election by their male counterparts who most times have access to more resources, especially finance.
"The essence of the 36 per cent affirmative action is to encourage more women into politics and if it continues this way, it's essence will be defeated," she said.