Diri Woos Investors At Dubai Expo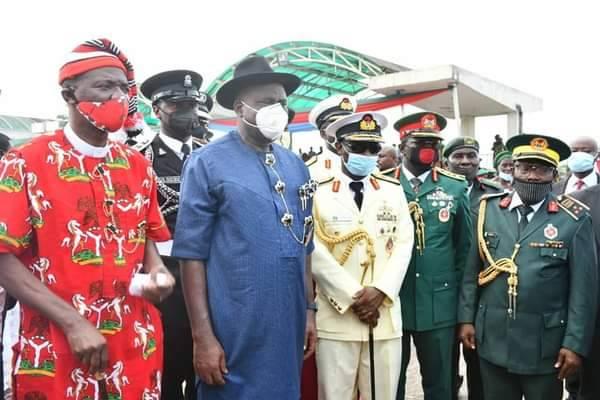 Bayelsa State Governor, Senator Douye Diri, has appealed to foreign investors to come tap the economic potentialities of the state beyond its depleting oil resources.
Diri, who spoke on Tuesday evening at one of the closing sessions of the annual global investors meeting, known as the Dubai Expo 2020 which held at the picturesque Dubai Exhibition Centre in the United Arab Emirates, said Bayelsa was an amazing state with several investment opportunities waiting to be harnessed.
He said the state, which was created in 1996, seeks investors to develop its agricultural potential in areas it had comparative advantage such as in rice, cassava, plantain, sugarcane, oil palm production as well as in fisheries and aquaculture.
Diri invited investors to partner the state to exploit its rich mangrove forests and natural beaches to make it tourists' haven, this was just as he stressed that Bayelsa's sprawling coastline, which he refered to as the longest in Nigeria, provides vast opportunities for power generation, ranging from wind to tidal and solar energy, respectively.
"It gives me a special pleasure to introduce to you what I sincerely describe as an opportunity of a lifetime to come invest in amazing Bayelsa State. We know that investment is key to attaining the lofty socio-economic goals that will sustain our youths or alleviate the poverty that still challenges significant numbers of our people.
"We are taking the necessary steps with our Strategic State Development Plan of integrating the private sector in our development and growth agenda as well as ensuring that the structures and policies are competitive and in tandem with international best practice", he said.
The Bayelsa helmsman emphasised that actions already taken have put the state on a positive trajectory, stating that a recent Ease-of-Doing Business report rated Bayelsa highest in the South-South region as well as being adjudged as one of the safest states to do business in the country.
"Our state is one of the leading producers of oil and gas in Nigeria. There is however much more to Bayelsa than its abundant oil and gas deposits. These include but are not limited to agriculture, where our arable land gives us comparative advantage in the production of rice, cassava, sugarcane, oil palm and plantain.
"In the area of tourism, with our lush mangrove forests and natural beaches, we have humongous unexploited opportunities to make the state a tourists' paradise.Apart from captive fishery, which has done particularly well in our clime, our extensive coastline is also suitable for commercial fishing and for power generation ranging from wind to tidal and solar energy", Governor Diri added.
He stated that his administration was continuing with the construction of a deep-sea port, just as he assured investors that his administration would assiduously work to remove any impediments that would constrain their ability and investments,calling, on investors to assist the state in curbing the infrastructure deficit in state, just the governor said he hope that investors will see the value to partner with Bayelsa to expand the scope of its development.
A statement from Governor Diri's Chief Press Secretary,Mr Daniel Alabrah quoted him as having also held meetings with the UAE Minister of Economy, her Ambassador to Nigeria, as well as representatives of the Saudi Arabia Fund for Development.
The Dubai Expo 2020, Alabrah noted ended on Thursday,March 31, and attracted exhibitors and participants from over 190 countries, including 14 states from Nigeria,adding that other Nigerian governors present were Dr. KayodeFayemi of Ekiti State and Chairman, Nigeria Governors Forum, RotimiAkeredolu (Ondo), Godwin Obaseki (Edo), Udom Emmanuel (AkwaIbom) and Dr. OkezieIkpeazu (Abia),just as he hinted that also in attendance were Governors Solomon Lalong (Plateau), AbubakarSani Bello (Niger) and AbdulRahmanAbdulRazaq of Kwara State. While Sokoto, Yobe, Cross River and Enugu states also participated at the forum.
By: Ariwera Ibibo-Howells, Yenagoa
Delta, FG Partner On Mass Campaign Against Malaria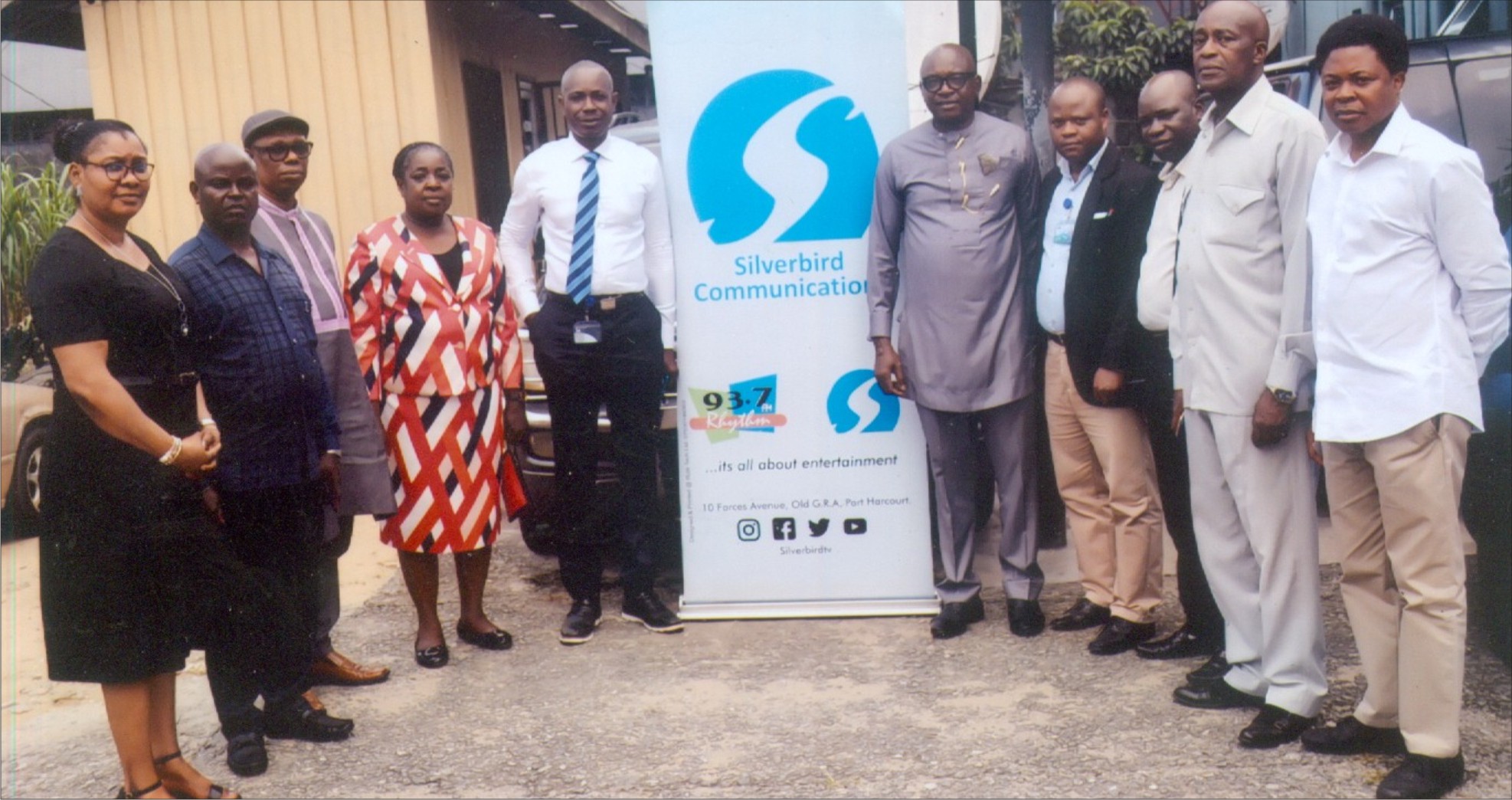 Delta State Government, in partnership with the National Malaria Elimination Programme (NMEP) has earmarked no less than 3.7 million Insecticide Treated Nets (ITNs) for distribution to tackle malaria in the State.
Permanent Secretary, Delta State Primary Health Care Development Agency (DSPHCDA), Dr Jude Winful-Orieke, said this in his welcome address during the orientation programme for media workers in Asaba.
The partnership, with funding from the Global Fund Malaria Project, is a mass campaign that will provide treated nets to every household in the state through a door-to-door approach.
Winful-Orieke said the objective of the ITN mass campaign was to ensure that for every two persons in the state, there was one bed net to sleep in.
"We have earmarked over 3.7million ITNs to be distributed to the people through a door-to- door approach to all the populace of the State," he said.
The Permanent Secretary said the ITNs Mass Campaign was led by the DSPHCDA, through the State Malaria Elimination Programme with technical support from the Management Sciences for Health as implementing partners.
He appealed to the media to propagate the campaign through proper and effective information dissemination, to enable the programme achieve its objectives.
Describing the media as a veritable platform for mass mobilisation, he urged the practitioners to join in the campaign for a malaria-free society.
NMEP representative, Miss Perpetual Ezediunor, on her part, said the ITNs campaign was one of the major strategies used in delivering nets to the entire populace.
She also urged the media to help educate the people on proper use of the nets to ensure that the fight against malaria succeeded.
Ezediunor said previous experiences of the mass campaign had revealed that a lot of people, especially in the rural areas, used the nets for fishing and farming.
"As media practitioners, we want you to help us create awareness and educate our people to use the nets for the purpose it is meant for", she urged.
In her remarks, the State Programme Manager, Dr Julie Aniah, said the media orientation would provide an opportunity for journalists to gain insights into ITNs mass campaign.
Aniah urged the media to key into the campaign and use its platform to help achieve the objectives of the national programme on malaria eradication.
It is our belief that if the people use the nets for the purpose of sleeping, we will have a heathier Delta State that is free from malaria," Aniah said.
The Tide's source reports that journalists and information officers across the State attended the event.
NAOWA President To Sponsor 30 Youths On Skills Acquisition In Edo
President of the Nigerian Army Officers Wives Association (NAOWA), Mrs. Salamatu Yahaya, has pledged to sponsor 30 youths for skills acquisition at the NAOWA skills acquisition centre in Benin.
Yahaya made the pledge midweek at the inauguration of the NAOWA skills acquisition centre at the Nigerian Army Cantonment, Ekehuan, Benin.
She also promised to purchase 50 admission forms for youths, including women, willing to take part in trainings to be carried out in the centre.
"I'm impressed by the skills acquisition centre and the quality of work done here by the zonal coordinator, NAOWA, 4 Brigade Chapter.
"It means she has keyed into my vision of sustaining legacies and upholding the tenets of unity and service.
"What she has done today is that she has added value to what was already existing.
There was actually a skill acquisition centre here before, but the focus was just tailoring and barbing saloon.
"So, value has been added to what is already on ground with an Information Technology Centre (ICT), tailoring and textile management centre and Catering and Hotel management centre.
"This is what is meant by sustaining legacies. You key into what your predecessor has done and improve on what they have left behind.
"Because of this, I will be sponsoring by paying the registration and course fees for 10 youths that will be willing to take course in ICT, 10 youths too for catering and hotel management and 10 others for tailoring and Textile management", she said.
She stated that her vision on sustaining the legacies and upholding the tenets of unity and service placed premium on sustainable development and welfare of NAOWA.
The NAOWA President said the newly constructed skill acquisition centre would add value to the lives of the women and youths within the barracks.
"I believe the centre will enable our target audience, that is the youth and women, to learn skills and therefore make them become productive and functional citizens," she said.
Earlier, the Zonal Coordinator, NAOWA 4 Brigade Chapter, Mrs. Saadatu Abdullahi, said her choice for ICT, Tailoring and Textile Management as well as Catering and Hotel Management was borne out of genuine desire to assist the youth.
She said these were areas where the trainees could easily make their money, thereby providing opportunity for them to support their spouses and the home.
She also said she decided to impact on NAOWA members in the State and add value to them through skills because the NAOWA President had emphasised on charity as an act of humanity.
The NAOWA President also used the opportunity of the visit to Edo to present relief materials to 50 widows of army personnel.
The widows were presented with foodstuffs, textile materials and some cash.
Cholera Kills Seven Children In C'River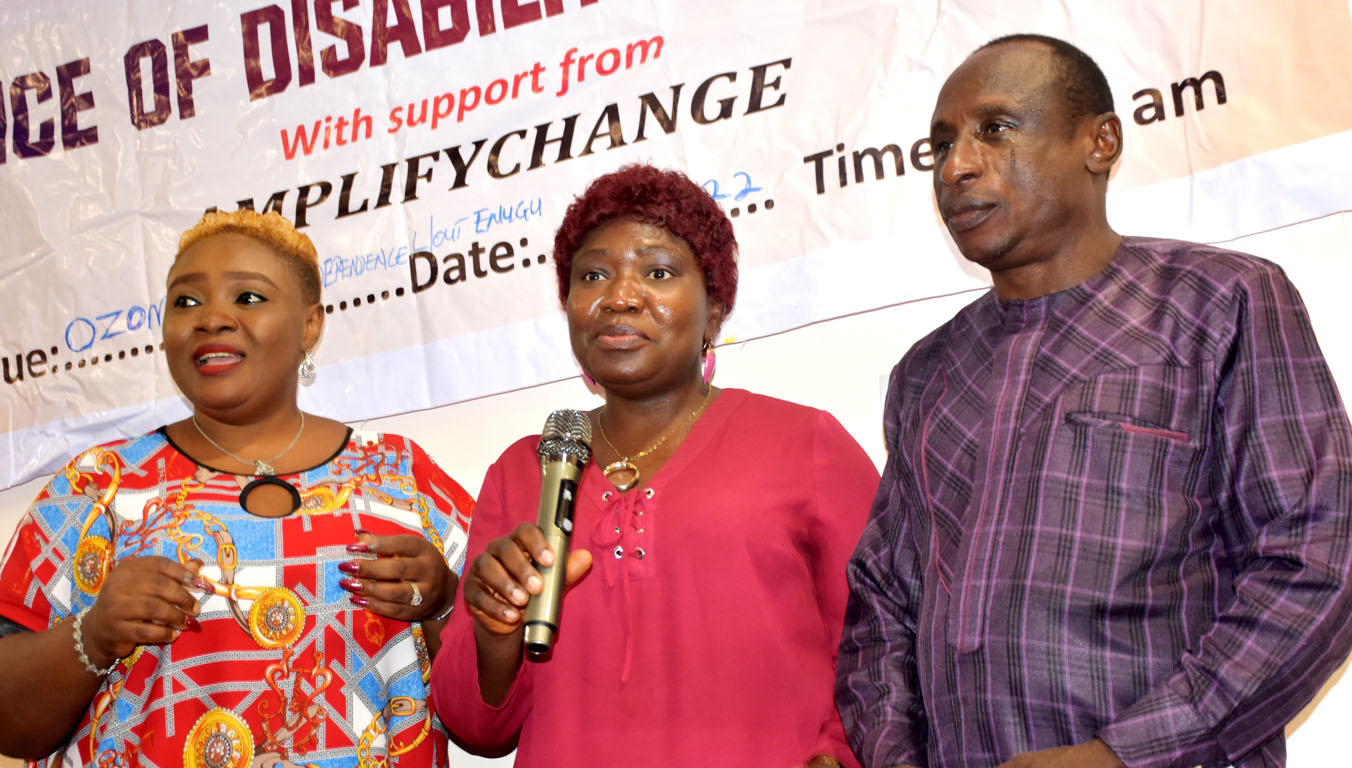 Director General, Cross River Primary Healthcare Care Agency, Dr Janet Ekpenyong, has confirmed the death of seven children from cholera in the State.
Ekpenyong, who confirmed the deaths in an interview with The Tide's source in Calabar, said the agency recorded more than 600 suspected cases in the state between March and April.
"Over 600 suspected cases were detected and we had a Rapid Diagnostic Test (RDT) conducted on them. We also did a microscopic test and culture to have a true confirmation of the cases.
"We confirmed that most of the cases were not cholera related, though we had three active cases of the disease in Ogoja Local Government Area (LGA).
"Whenever we go for medical outreach and detect suspected cases of cholera with symptoms such as diarrhoea, we take samples immediately.
"Thereafter, the rapid diagnostic test is carried out and treatment initiated immediately.
"Over the past two months, we have actually had seven deaths occurring as a result of cholera," she said.
Ekpenyong said treatment was initiated after samples were collected for microscopic test, but that sadly, some of the children died before the results were out.
According to the DG, the children are the most vulnerable to diarrhoea, because they play mostly with dirt and still use their hands to eat without washing them.
On sensitisation, Ekpenyong told the source that her goal was working with the National Orientation Agency and other partners to sensitise mothers on the importance of maintaining hygienic habits and drinking clean water.
She noted that most of the cases were as a result of drinking unclean water that had been contaminated by faeces from open defacation, especially in rural areas without toilets.
She said that since most rural dwellers depended on water from the streams, it was important for people from such communities to boil such water before drinking.
The DG also told the source that the agency was partnering with relevant agencies for the sinking of boreholes in some communities, with a view to providing portable drinking water for them.