Guber Aspirant Promises To Entrench Community Policing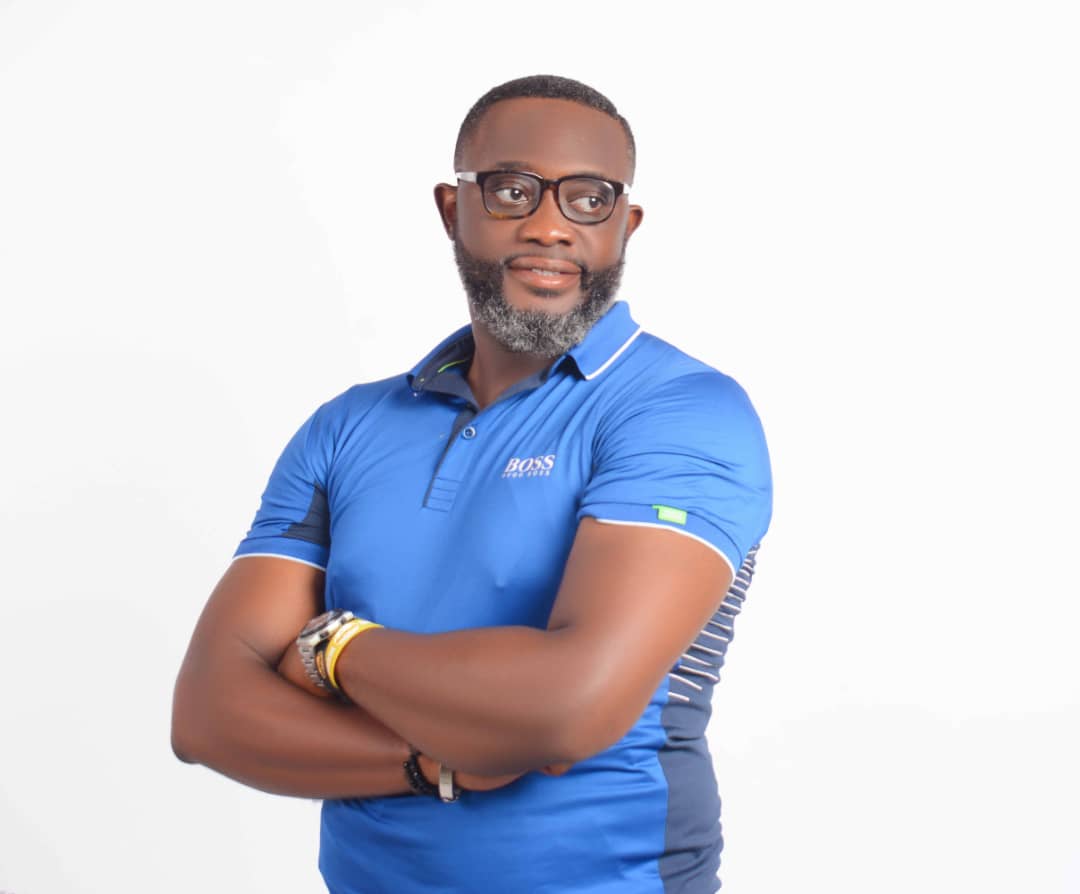 A gubernatorial aspirant and President, Community Reformed Youth Initiatives (CRYI), Engr Danagogo Taribo Opurum Wenike-Briggs, has promised to make community policing a reality should he emerge as the Rivers State Governor in 2023.
Wenike-Briggs said this when he spoke with newsmen at the Port Harcourt International Airport, Omagwa on arrival from Abuja, yesterday.
He noted that security will be better, if controlled at the local level than allowing it grow out of proportion.
Those at the grassroots, he said, know how best to go about security in their localities and said that getting them involved was key.
On how to go about it, he said he will use chiefs, opinion leaders, youth and women leaders of various communities to achieve community policing system
According to him, there will be no need for the establishment of a known police unit, but all arms of the community will be made to answer for any act of insecurity.
"Security is every person's business. The best option is to ensure that everyone got involved in the business. So, everyone should get ready for security deal next year", he said.
This he maintained, will bring about the needed development, given the fact that security was necessary for any nation or state desirous of growth.
He blamed those who allowed themselves to be used as agents of insecurity and said that they must be prepared to turn a new leaf.
"Everyone is important. Why should someone under whatever guise allow him/herself to be used to perpetrate evil", he said.
The guber hopeful also revealed plans to get more Rivers students into the Nigerian Defence Academy (NDA) as a way of encouraging security improvement in the state.
It woudl be recalled that Wenike-Briggs, before now, via his NGO, CRYI, had been making moves to discourage all forms of violence among the youths in the state.
By: Akujobi Amadi
Court Rules On Dagogo's Application, Friday
The embattled governorship aspirant of the Peoples Democratic Party in Rivers State and a member of Federal House of Representatives representing Degema /Bonny federal constituency, Hon Farah Dagogo has pleaded not guilty to the two counts charge of cultism and felony.
He was alleged to have attempted the disruption of screening exercise of PDP in the state in the charge filed against him by Rivers state government at the state High Court in Port Harcourt, Monday.
The embattled federal lawmaker was properly arraigned at the state High Court presided over by Justice Chinwendu Nworgu where he took his plea on the two-count charge on cultism and disruption of PDP screening exercise in Port Harcourt ,recently .
The charge sheet read before the court, that "you Farah Dagogo and others now at large are alleged to have on the 27th of April, 2022 invaded PDP party secretariat on Aba Road with firearms causing panic with intention to disrupt screening exercise of the party".
However, when the charges were read out, the accused, Hon Farah Dagogo who was brought to the court on wheelchair pleaded not guilty and thereafter, his Counsel informed the court of his bail application and cited some sections of the Rivers State law High Court rule and practice which authorises the court to grant bail to his client after withdrawing preliminary objection on the jurisdiction of the court to entertain and hear the matter.
Opposing the motion, the prosecution counsels led by the Attorney General of the state and Commissioner for Justice, Hon Zacheaus Adango (SAN) in his response, objected to the application, saying that bail application could not be tendered.
He argued that there was a pending motion on preliminary objection on the jurisdiction of the court to hear the matter which must be determined first and therefore asked the court to dismiss the bail application motion.
Trial Judge, Justice Chinwendu Nworgu after listening to the various arguments from both the defending and prosecution counsels adjourned the matter to Friday, 20th of May, 2022 for consideration of bail application and possible commencement of proper trial, of the matter and directed that the accused be remanded in correctional centre, while also advised that he should be taken back to Rivers State University Teaching Hospital where he is taking medical attention.
Speaking to newsmen outside the courtroom, the Attorney General, Zaccheaus Adango, who is a Senior Advocate of Nigeria, explained what transpired in court, saying that the state opposed the bail application of the defendant.
On his own part, one of the Counsels to Farah Dagogo, Emmanuel Rukani, expressed concern that despite the fact that their client was brought to court on wheelchair, the court still adjourned his bail application but expressed hope that the court would look at the process before it and do justice to the matter on the next adjourned date.
By: Amadi Akujobi
N6.9bn Fraud: Absence Of Witnesses Stalls Fayose's Trial
A Federal High Court sitting in Lagos, yesterday, adjourned until July 4, the continuation of trial of former Governor of Ekiti State, Ayodele Fayose, who was charged with money laundering and fraud.
The trial, which was earlier scheduled for continuation, was adjourned due to unavailability of prosecution witnesses.
Fayose is being prosecuted by the Economic and Financial Crimes Commission (EFCC) for N6.9billion fraud and money laundering.
When the case was called, yesterday, Mr Rotimi Jacobs (SAN), announced appearance for prosecution.
Messrs U.U. Njoku and Olalekan Ojo (SAN) announced appearance for Fayose (first defendant) and his company, Spotlight Investment Ltd. which is the second defendant.
Jacobs told the court that two prosecution witnesses, billed to testify, yesterday, were unavailable.
According to him, prosecution's 12th witness was unavailable due to political party's primary election while the other witness was occupied with another matter.
He prayed the court to grant an adjournment, saying that he had already informed the defence team of the development.
Both defence counsel did not object to the request for adjournment.
Justice Chukwujekwu Aneke consequently adjourned the case for continuation of trial.
Fayose was first arraigned on October 22, 2018, before Justice Mojisola Olatotegun, alongside his company, Spotless Investment Ltd. on an 11-count charge.
He had pleaded not guilty to the charge and was granted bail on October 24, 2018, in the sum of N50million with sureties in like sum.
The former governor was, however, re-arraigned before Justice Chukwujekwu Aneke on July 2, 2019, after the case was withdrawn from Justice Olatoregun, following EFCC's petition.
He also pleaded not guilty before Aneke, and was allowed to continue on the earlier bail.
At the last adjourned date in December 2021, EFCC called its 11th witness, Mrs Joanne Tolulope, who narrated how Abiodun Agbele, an associate of Fayose, allegedly illegally bought property worth several millions of Naira.
During the trial before Olatoregun, EFCC called witnesses from several commercial banks, as well as a former Minister of State for Defence, Sen. Musiliu Obanikoro.
According to the charge, on June 17, 2014, Fayose and Agbele illegally took possession of N1.2billion for purposes of funding his gubernatorial election campaign in Ekiti.
Fayose allegedly received cash payment of $5million (about N1.8billion) from Obanikoro without going through any financial institution.
He was also alleged to have retained the sum of N300million in his account and illegally took control of the aggregate sum of about N622million.
Fayose was also alleged to have procured De Privateer Ltd. and Still Earth Ltd. to unlawfully retain the aggregate sum of N851million
Besides, the defendant was alleged to have illegally used about N1.6billion to acquire property in Lagos and Abuja.
He was also alleged to have used the sum of N200million to acquire a property in Abuja in the name of his elder sister, Moji Oladeji, which sum he ought to know also formed crime proceeds.
The alleged offences contravene the provisions of Sections 15(1), 15 (2), 15 (3), 16(2)(b), 16 (d), and 18 (c) of the Money Laundering Prohibition Act, 2011.
Landlord Butchers Female Tenant, Fiancee In PH
A landlord and owner of a compound at Ekwulobia Street Mile 3, Diobu, Port Harcourt has allegedly butchered his female tenant, Miss Comfort Nwagadi and her fiancee, Mr Stanley Nwagadi for dating each other, saying that his tenant was dating a man she reportedly takes care of.
Speaking with our reporter at her hospital bed, Comfort Nwagadi said the incident happened on Saturday night.
She was rushed to hospital Sunday morning when her health condition was deterrioting after the landlord attacked her.
Speaking from her admission bed, the victim of the attack said, she washed and spread her clothes on the rope on that fateful day and the landlord of the compound who is also residing in the compound removed her washed clothes where she had spread them and they fell down on the ground.
She averred that when she went to pick up the clothe, her landlord started abusing her that she was keeping a man she feed and takes care of adding that in the wake of the abuse, her fiancee came in and heard the utterances from the landlord popularly called Alabo, and both had exchange of words.
Comfort stated that she and her fiancee left after the exchange of words with the landlord but
unknown to them that the said landlord had sharpened a machete and was already waiting for them.
The moment she walked into the compound as she came back with her fiancee from where they went to, the landlord rushed her with a machete and started cutting her.
Her fiancee who ran to save her on hearing her scream, was also cut twice on his head and hand before the landlord ran away.
Also speaking, Mr Stanley Nwagadi told our reporter that he rushed to save his fiancee when she was screaming from the machete cuts she received from their landlord and called for justice on the matter.
Our correspondent who visited the intending couple at hospital reports that Comfort had four machete cuts on the head, three at her fingers while the fiancee Stanley had two machete cuts on the head and left hand.
Police Officers from Azikiwe Police Division, Iloabuchi Mile 2 Diobu who spoke undercover said he had also visited the intending couple at the hospital where they were receiving treatment.
However, when contacted on phone, the acting spokesperson of the state police command, DSP Grace Iringe Koko said she was yet to be briefed on the matter.
By: Amadi Akujobi