Retiring Edo CP Tasks Officers On Service
Retiring Edo State Commissioner of Police, Phillip Ogbadu, has tasked officers to continue to be dedicated in their service to the state and country at large.
Ogbadu stated this yesterday at a Special thanksgiving service to prelude his retirement, at the Mountain of Fire and Miracle Church, Benin.
The Tide source reports that Ogbadu will retire from the Nigerian Police Force, on Monday after 33 years of service.
He noted that on assumption of office as the CP Edo command, in January 2021, the crime rates, especially kidnapping and cultism were very high.
"But through God, we were able to manage the situation and great improvement was recorded.
"There are no bad police men, those police we see as bad will do even much more better than those we see as good when a situation calls for drastic action.
"Police men need to be assigned to duties according to their specialty.
"Success is not achieved by the person at the top alone. Without able lieutenants, the person at the top cannot achieve any success.
"So I plead with you, do not relapse after now", he said.
The CP decried manpower shortage in the force due to risks of various kinds in the course of service.
"When I joined the force in 1989, we were more than 200 in my set, but during passing out, only 180 of us passed out.
"Within one year of service, some of them lost their lives to armed robbers, assassins and others, and as at today, we are less than 55 remaining.
"That I joined the force, went for various assignments most of which were very risky, and by the grace of God, I'm alive to retire after 33 years of service is more than enough reason for me to come and give God thanks."
He advised those still in service to seek God early, according to him "if you know God early, it's very good".
Ogbadu also encouraged them to continuously do good and what is right, without hiding where they stand on any issue.
"Let people know your stand, and let us live rightly", he added.
In his message, the resident pastor of the church, Sam Iragbese, said that living is not by right, but by the mercy of God.
Taking his scripture reading from Luke chapter 17 verse 17 where only one leper out of the 10 cleansed came back to thank God.
He noted that irrespective of who man is, God is responsible for his breath.
"God will not complete your blessings until you return to thank him.
"It is a good thing to give thanks to God. Thanksgiving is a way of asking God for more.
"Thanksgiving is also a way to seek your blessings and preserve it", he said.
112,759 Delta Pupils Write Entrance Examination Into Sec Schs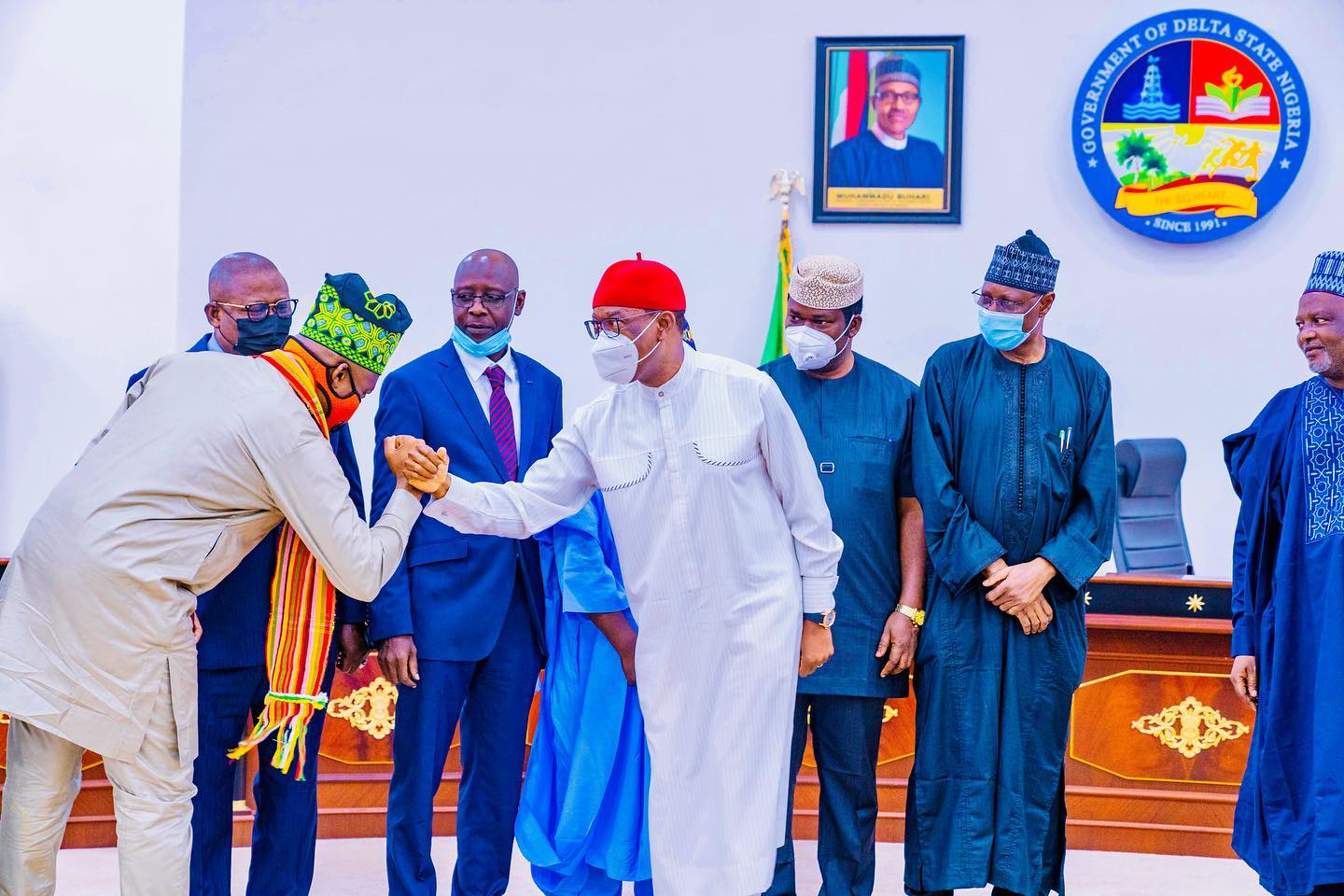 A total of 112,759 final year pupils of public and private primary schools in Delta State sat for the 2022 entrance examination into its secondary schools at the weekend.
Permanent Secretary, Delta State Ministry of Basic and Secondary Education, Mr Augustine Oghoro, made the declaration in Asaba on Saturday while monitoring the 2022 Cognitive/placement examination.
Describing the conduct of the examination as successful, he said, "the Ministry is satisfied with the peaceful conduct of the examination at the centres visited,''.
The Commissioner for Secondary Education,Mrs Rose Ezewu, who monitored the examination in Delta Central and some parts of Delta South, said the examination was unique as it was the foundation of the pupils' educational pursuits.
"I am satisfied with the commitment of the pupils that sat for the examination,'' she said.
In his remarks, the Director of Examinations, Mr Sunday Egomaguna, said Delta was committed to setting the pace in the conduct of examinations.
Also speaking, the proprietor of a group of private schools in Okpanam, Oshimili North Local Government Area, Mr Fidelis Egugbo, said he was optimistic about the successes of the candidates.
Udom Plans Reconciliation Of Aggrieved PDP Aspirants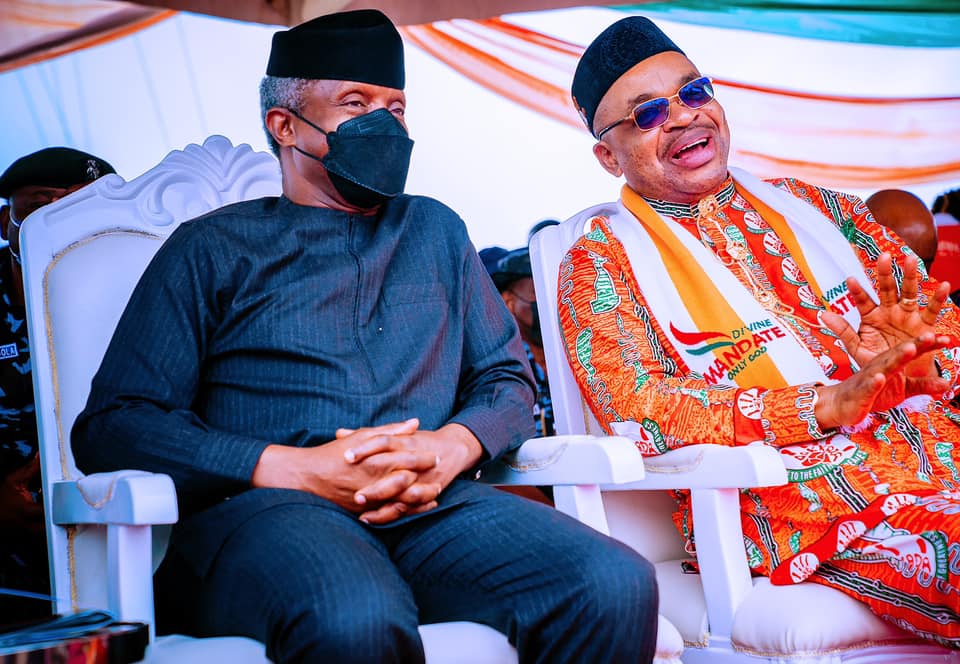 Akwa Ibom State Governor, Emmanuel Udom, has assured people of the State that he would reconcile aggrieved members of the Peoples Democratic Party (PDP), after the party's primary elections.
Udom, who stated this on Sunday, while speaking with newsmen at his country home in Onna, after the State House of Assembly and House of Representatives primaries, said though delegates to the primaries were limited to recently elected ad-hoc delegates, candidates chosen were capable of ensuring a clean sweep for the party in next year's general elections.
According to the Governor, the party remains united and strong, in spite of grievances from some members, adding that winning elections remains an act of God.
He, however, expressed confidence that all challenges confronting the party would be resolved.
"Today, I decided to obey the rules of the Electoral Act that disqualified me from being a delegate, I refused to go near the venue.
"I have come to understand that whatever comes our way, is an act of God, we cannot blame anyone.
"Akwa Ibom is PDP and PDP is Akwa Ibom, I hope to immediately set up a reconciliation committee for those of us feeling aggrieved that probably the process, today, did not favour them.
"It is an act of God and there is nothing anyone can do about it. No one in this country saw this coming.
"So, we must take it the way we have seen it, so the committee will reconcile and bring them back together," he said.
He commended the party for the smooth conduct of the primaries.
Meanwhile, Mr Ephraim Inyangeyen, an aspirant from Akwa Ibom South Senatorial District, said a group of aspirants in the State had decided to pull out of the primaries because of the pending court issues arising from the last ad-hoc delegates election in the State.
Inyangeyen, the former Chief of Staff to the Governor, said the exercise conducted by the PDP in the State was illegal and could not be considered as a democratic exercise.
He said a group of aspirants had asked the leadership of the PDP in the State to provide a level playing ground for all aspirants, to contest and prove their popularity.
He expressed disappointment at the government for failing to provide that level playing ground, because "they were afraid to lose in a free and fair competition.
"We approached the court and an injunction was granted against the conduct of the exercise in the State.
"I remain in my house today, I don't mind what they are doing. I am a law abiding citizen and whatever they are doing today, we would challenge it in court.
"We have asked our supporters to shun the primaries because it is being conducted on illegality," he said.
Meanwhile, Mr Joseph Ekpeyong, the Returning officer in Esit Eket/Ibeno State Constituency, announced Udo Friday as candidate for the constituency, with 61 votes from 62 delegates.
In he same vein, the Returning Officer for Eket Federal Constituency, Mr Michael Nsang, announced Okpolupm Ette, who got 103 votes as winner of the Eket Federal Constituency, while his closest rival, Mr David Lawrence had 27 votes.
Eket Federal Constituency includes Eket, Esit Eket, Ibeno and Onna Local Government Areas.
Hold Arbitrations In Nigeria, Jonathan Tells FG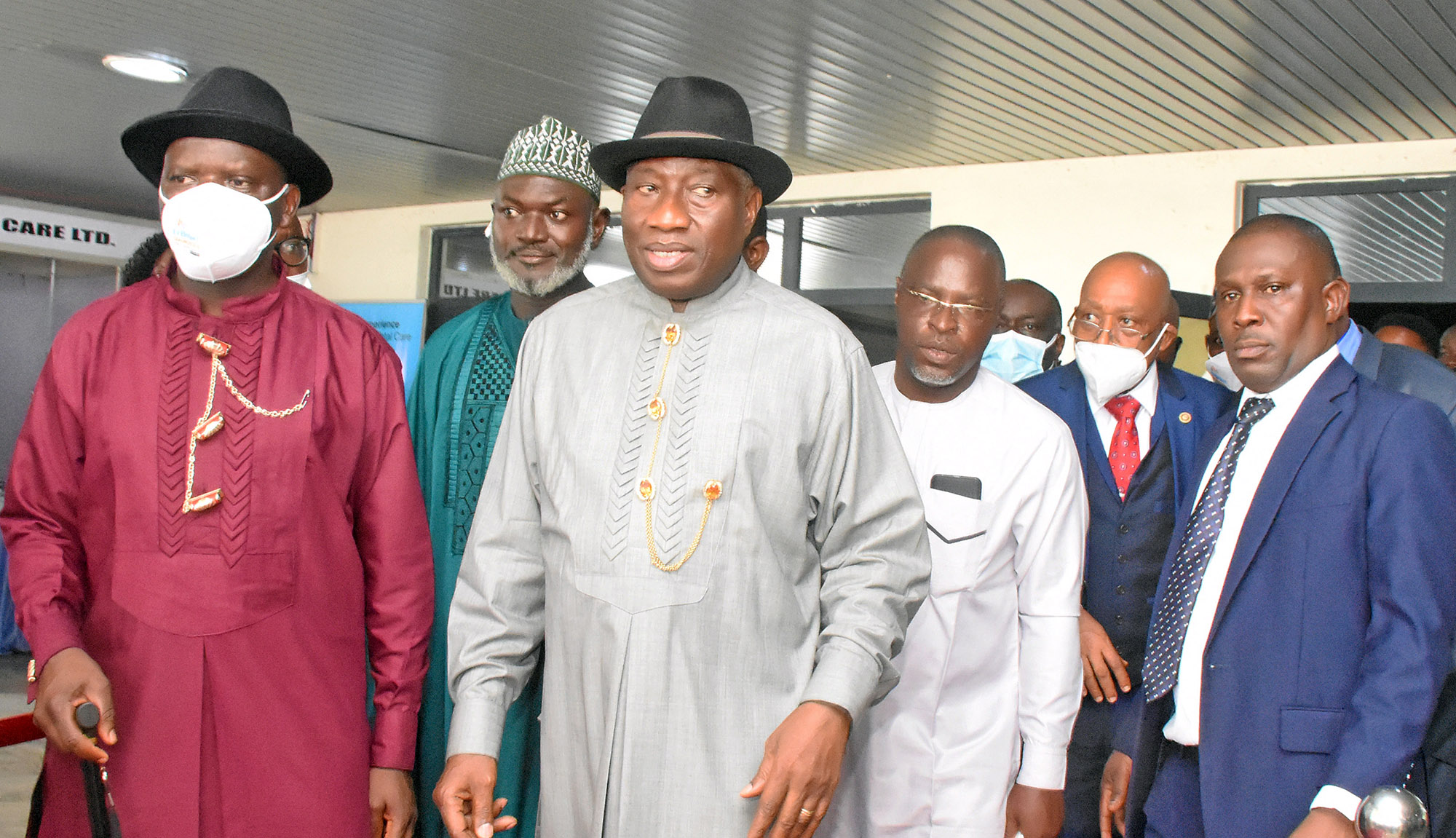 Former President Goodluck Jonathan has faulted the hearing of arbitrations for the contracts entered by the Federal Government with International Organisations in the United Kingdom.
He made this position in Yenagoa, the Bayelsa State capital, during a launch of the book titled "Arbitration and Dispute Resolution in Nigeria", over the weekend.
The Tide's source reports that the book is written by King Collins Daniel, the Traditional Ruler, Abureni Kingdom, in Ogbia Local Government Area of Bayelsa State.
He also charged the bodies responsible for arbitration or resolving disputes in the country to work hard to ensure arbitration for the government contracts done in the country for proper understanding.
Jonathan explained that resolving disputes outside the court room is short, less expensive and makes people more bound to the terms morally.
According to him: "Let me use this unique opportunity to charge the bodies in this country that are responsible for either arbitration or resolving issues to work hard to ensure that arbitrations are done in Nigeria.
"Because all the contracts the Nigerian government entered with international organisations, arbitrations are always done in the United Kingdom. Can't we do some of these arbitrations in Nigeria?
"I don't know why it must be the United Kingdom, why it must be outside Nigeria, I think we need to work hard, so that some of these things will be done here in Nigeria.
"As non lawyers, we look at issues of resolving disputes in two different ways: one that takes place in the courtroom, and one that takes place outside the courtroom.
"We think that society is so complex, going to court for judges to settle our disputes solved all our problems because judges decide based on the facts presented to them, that is why people still get back home and start fighting.
"More especially issues like land cases and Chieftaincy cases, so I believe solving disputes outside the courtroom will be a better and shorter way than going through court processes," he said.
The author of the book and Olila-Ebhugh of Abureni kingdom, King Daniel, said he used his experience as a legal practitioner, law teacher and a traditional ruler to write the book, to help the society on how to resolve issues properly and permanently.
According to him, dispute resolution is a key because in every society, there is bound to be dispute and the way the dispute is resolved to the satisfaction of every party brings lasting peace in the society.
King Charles Owaba, the Paramount Ruler of Ogbia Kingdom, said the traditional institution was the fundamental arbitration and dispute resolution system in Nigeria.
He commended the author for putting pen and book together to come up with such work, to settle disputes without the court.