COVID-19 Stalls Confab On Nigeria In US
The spread of COVID-19 Omicron variant has been cited as the reason for the rescheduling of an international conference on Nigeria titled, 'Nigeria At The Crossroads: Restructuring Or Dissolution of Nigeria,' earlier scheduled for March 4 – 6, 2022 in Washington DC, United States of America.
The Executive Director and Co-Chairman of the organising committee of the conference, Dr. Lloyd Ukwu, who dropped this hint in a statement issued in Washington DC, said the decision to reschedule the conference was reached based upon careful evaluation and professional advice the committee received suggesting the moving of the event to the Summer of 2022, when the risk of Omicron and return of the pandemic in greater force is expected to be reduced.
Ukwu, therefore, hinted that the conference would now hold on July 1-3, 2022 in Washington DC, noting that all other arrangements including the venue of the event remain the same.
"We are committed to the international conference and its critical importance to the future and survival of the people of Nigeria. We believe that the cancellation and rescheduling, while disappointing, will be ultimately embraced as a positive mission," he said, contending that additional time would enable the committee to put on a better conference with greater impact and more varied talents participating and presenting at the conference with increased financial investment (treasure) from the spectrum of affected parties and groups to enable it to achieve NADECO's purposes trough this endeavour.
The legal luminary further indicated that the committee also resolved that it would additionally pursue a pre-conference press briefing to be organised on the critical date of June 12, 2022, at the National Press Club in Washington DC, United States of America. The conference is planned by the National Democratic Coalition (NADECO).
By: Donatus Ebi
Insecurity: UN Urges Nigerian Authorities To Conduct Counter-Terrorism Operations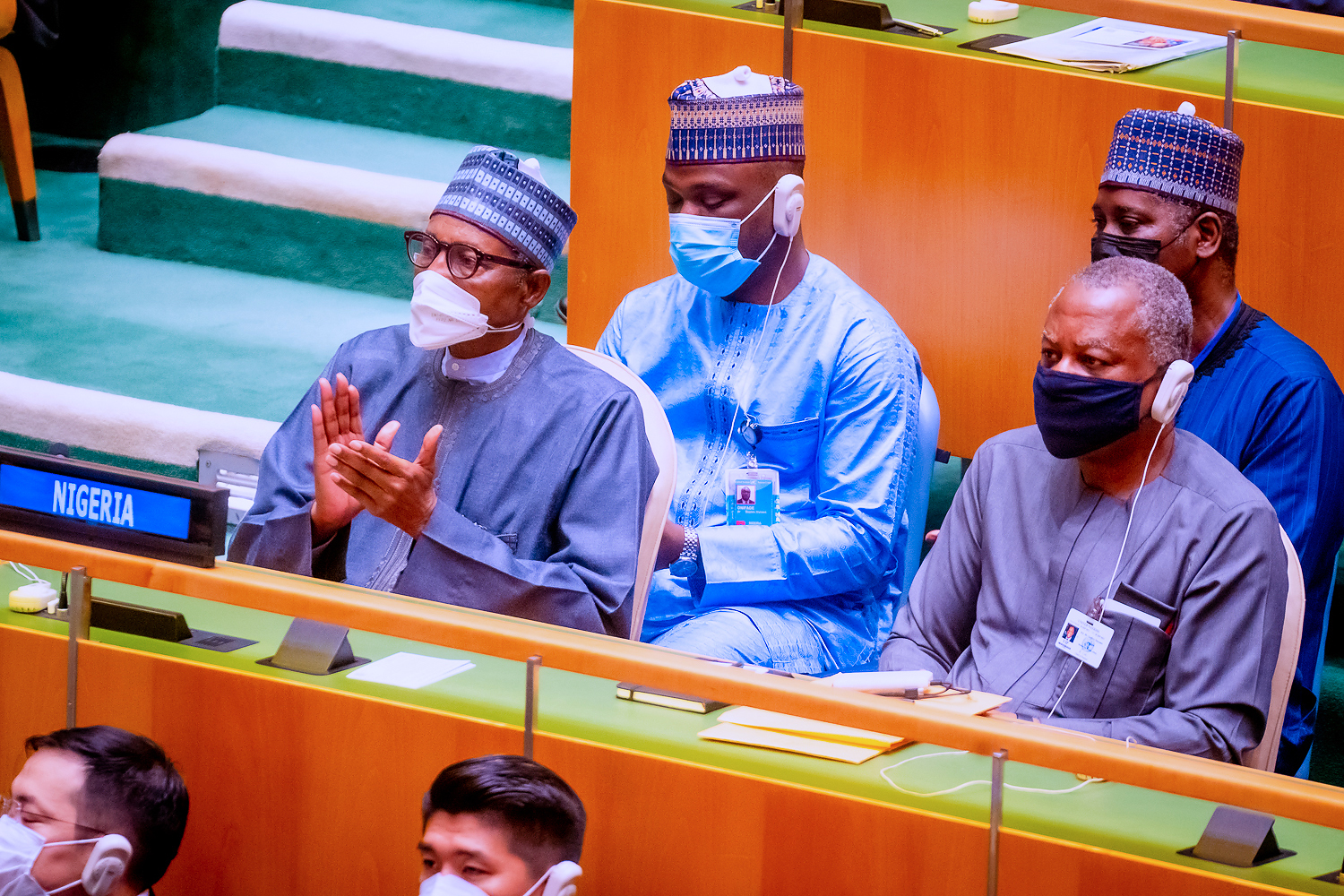 United Nations Special Adviser on the Prevention of Genocide, Ms. Alice Nderitu, has urged the Nigerian authorities to conduct counter-terrorism operations in line with international human rights and humanitarian law.
Nderitu on Thursday voiced concern over the seemingly worsening security situation in Nigeria, urging authorities to address the killings.
She condemned the Jan. 24 airstrike in which at least 40 herders, mainly ethnic Fulani, were killed, and scores of other civilians were injured.
The incident occurred in a village on the border of two states, Nasarawa and Benue.
The United Nations official recalled that another airstrike in 2017, resulted in 54 civilian casualties at a camp for displaced persons in Borno State.
Nderitu was particularly concerned about the situation in the North West and North Central regions of Nigeria, where the air attacks took place.
"These dynamics of targeting communities along identity lines, if unaddressed, risk further fuelling intercommunal tensions, recruitment by armed groups and retaliatory attacks, with obvious impact on civilians" she added.
The Special Adviser said the worsening security situation was characterised by the seasonal movement of livestock for grazing, and increasing divisions among communities, including based on stigmatisation along religious and ethnic lines.
"In this extremely volatile environment, it is important that the general elections scheduled to be held on 25 February 2023 do not trigger violence and even atrocity crimes," she warned.
Nderitu also underlined concern for increasing trends of hate speech along identity lines, and incitement to discrimination, hostility or violence that permeated political discourse in the country.
She called for all political leaders to abide by a peace accord they signed that included commitment to peaceful campaigns.
Religious and traditional leaders also were encouraged to work to appease tensions, prevent incitement to violence and address the risk of atrocity crimes ahead of the elections and beyond.
Beyond Nigeria, Nderitu expressed concern over the manipulation of transhumance in political discourse, across the whole of West Africa and the vast Sahel region.
"Continuous high levels of violence targeting communities in relation to transhumance, including with hate speech and incitement to violence, are particularly concerning in view of upcoming elections in many countries in the region," she said.
Key Suspect In Haitian President's Murder Extradited To US
Rodolphe Jaar, a key suspect in the murder of former Haitian President Jovenel Moise, was yesterday extradited to the United States from the Dominican Republic, media reported.
Earlier, media reported that Jaar, a Haitian businessman and convicted drug trafficker, was arrested in the Dominican Republic.
On Wednesday, the suspect was detained by United States federal agents in Miami upon his arrival from the Dominican Republic, the Miami Herald newspaper reported.
Moise was shot dead at his residence on July 7, 2021, while his wife sustained injuries and subsequently received medical treatment in the United States.
Haitian authorities have detained over 40 suspects in Moise's assassination, including 18 Colombian citizens and five United States citizens.
Otto Warmbier's Family Awarded $240,000
The family of Otto Warmbier, an American student who was detained in North Korea for 17 months and died in 2017 shortly after being returned to the United States in a coma, was awarded more than $240,000 in seized assets from Pyongyang, a New York federal court ruled.
Why it matters: The payment is part of a $500 million wrongful death lawsuit, in which Warmbier's family alleged that North Korea took him hostage, tortured him and was responsible for his death.
Warmbier, a 21-year-old University of Virginia student at the time, travelled to North Korea in 2015, where he was arrested and accused of stealing a propaganda poster from a restricted area of his hotel.
After publicly confessing to the crime with a script that some experts have said was likely drafted by North Korean officials, Warmbier was sentenced to 15 years of hard labor.
After a total of 17 months in captivity, he was flown back to the United States on June 13 with severe brain damage that North Korea attributed, without evidence, to botulism, and he died six days later in a Cincinnati hospital.
A federal judge in December, 2018 ruled that North Korea was responsible for Warmbier's death and ordered Pyongyang to pay his family $500 million.
The big picture: The $240,000 awarded by the Northern District Court of New York last week was seized from the country's Korea Kwangson Banking Corp after the government and bank did not respond to multiple court orders and notices.