I Have Given My Best For Nigeria, Says Buhari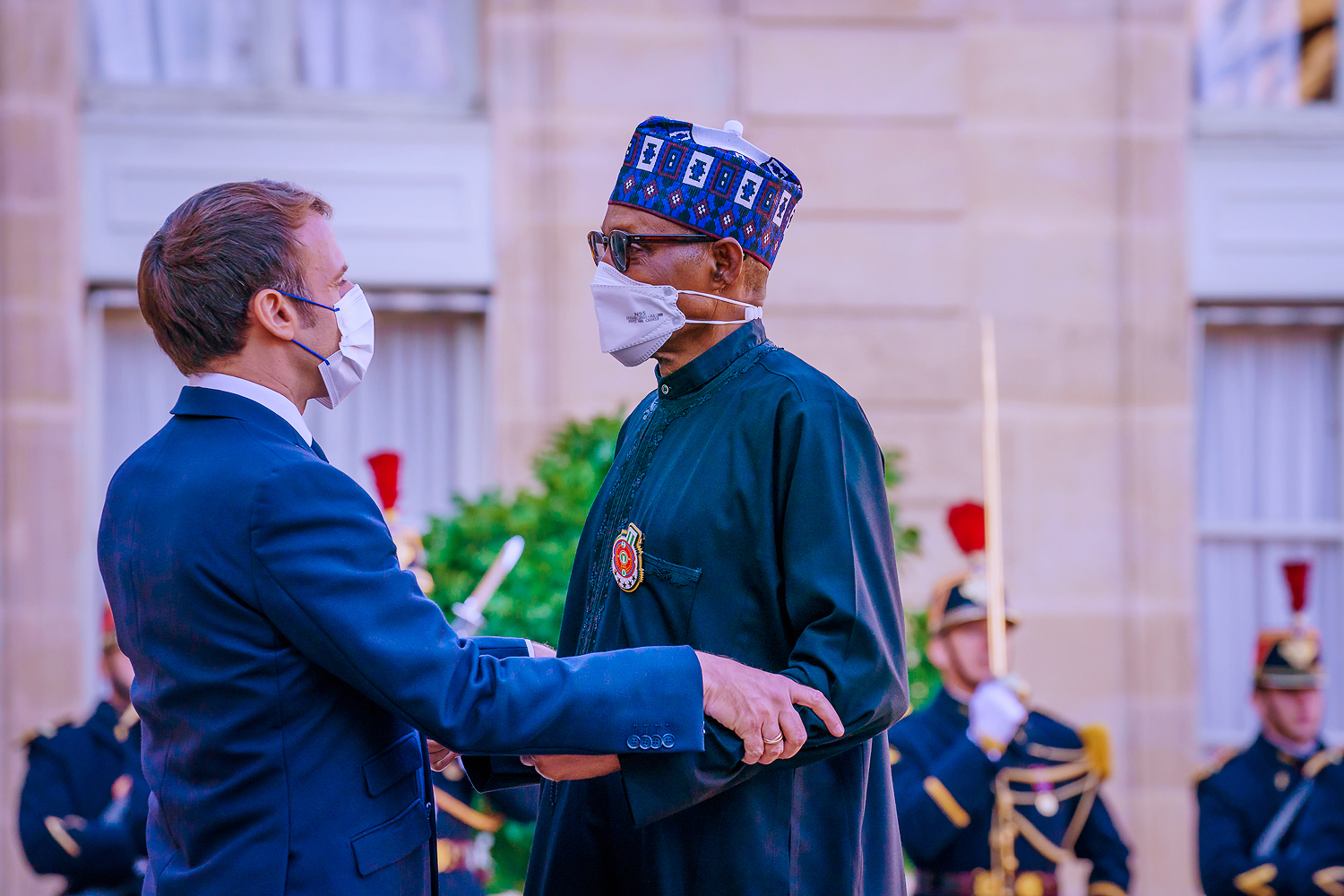 President Muhammadu Buhari said that he had given his best for the country and was  not expecting any appreciation from Nigerians.
The president stated this in an exclusive interview with NTA which was monitored in Port Harcourt recently.
"What I am expecting is for Nigerians to say this man has done his best," he said, adding that he would take a well-deserved rest after leaving office in about 17 months.
"What else can I do for this country, I have given my best, I hope after I leave, Nigerians will reflect. I am not expecting any appreciation but what I am expecting is for Nigerians to say yes, this man has done his best."
He said forward to his exit from office as age was telling on him from working long hours every day.
According to him, many of his colleagues are now enjoying their retirement, noting that he hopes to emulate them when his tenure ends in 2023.
On his 79th birthday recently, the President said: "I think COVID-19 has come to my rescue in the sense that the number of people that need to see you, can't see you so that is losing no time.
"And about my age, yes, I see my colleagues, they are now resting and I assure you that I'm looking forward to the next 17 months when I too would be less busy.
"Age is telling on me, working now for six to eight hours a day is no joke. Questions of executive council memos from as many states as possible to be considered every week. So, really it is a lot of hard work, but I asked for it and I cannot complain."
The president also said no person accused of corruption would go scot-free even if they joined his party, the All Progressives Congress (APC).
Many Nigerians believe that opposition politicians accused of corruption or on trial for corruption join the APC to avoid being punished.
2023: Southern PDP Leaders Consider Fresh Option
Leaders of the Peoples Democratic Party (PDP) in the Southern 17 states have begun move to ensure that the presidential ticket is secured by an aspirant from one of the three geo-political zones.
In the alternative, they are also looking at a northerner with strong roots in the South.
The plan, according to sources, is to have a second strategy or an Option B, as it has become obvious that the party leadership will not yield to the demand for the presidential ticket to be specifically zoned to the South.
The Southern leaders are moving to ensure that their delegates vote only for either a particular southern aspirant or to adopt a northern candidate, who is not from the far North.
The strategy of the southern PDP leaders behind this plot is to ensure that the outcome of the PDP primary produces a win-win situation for the South, irrespective of where the candidates come from.
A chieftain, who spoke on phone, said: "We want to ensure that the South converts the disadvantage of the PDP refusing to zone the presidential position to the South in line with the rotation arrangement in the party's constitution becomes a benefit to us.
"We will work to ensure that the South decides who the presidential candidate is, even if he is not from our zone.
"Southern delegates may come together and choose a northern candidate who has strong roots in the South. He must be somebody who has a close affinity and filial relationship with us. He must be somebody who understands the challenges facing the South and can run a government that is based on equity, justice and inclusiveness, and knows what it is to suffer injustice or the pains of the minority."
"It is the reason why we will not support aspirants from the far North. We will rather support an aspirant whose zone has not produced any of the two positions in the Presidency. An ideal candidate for the PDP is somebody from either the South or the Northern minority.
"It is the only way we can show that without having a southern candidate; we can have a president who believes he owes the South and that the support of the southern delegates is instrumental to his victory. That means that if the South plays its card very well, it can produce a southern candidate from the North."
Buhari To Determine Malami,Other Returning Ministers' Fate – Lai Mohammed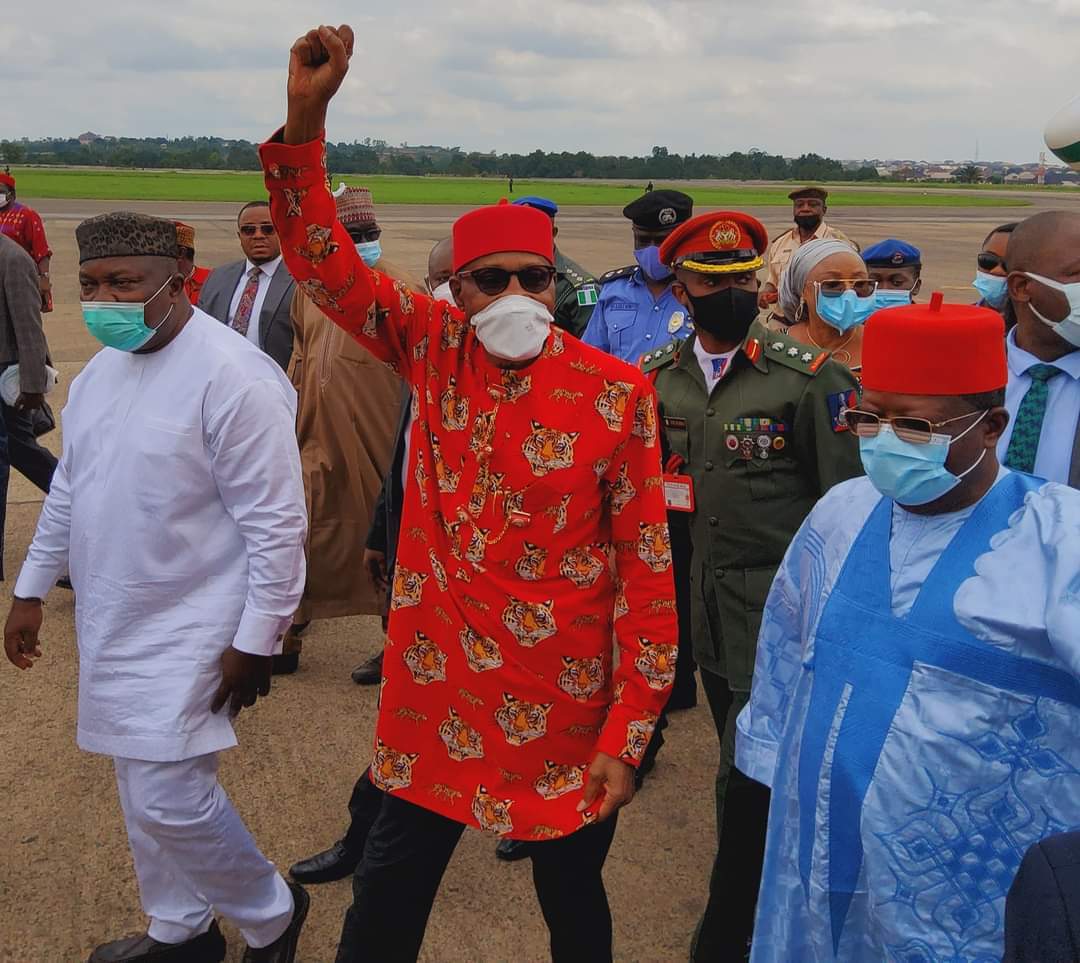 President Muhammadu Buhari will decide the fate of those members of the Federal Executive Council (FEC) who made a u-turn on their political ambitions and continue to serve in the current administration.
Information and Culture Minister, Alhaji Lai Mohammed, who disclosed this Wednesday to newsmen after the FEC meeting at the State House, Abuja, said he will need to confirm from the president the status of the returning ministers on whether or not they have been reabsorbed into the cabinet.
He said: "The  question about ministers returning or not going, I think you need to give me more time so that I can tell you exactly what the situation is. Right now, I need to cross check. I need to confirm again from Mr President what the situation is. You see the final decision on who is going, who's coming back, who's not going lies with Mr. President."
The Minister of Labour and Employment, Dr Chris Ngige; his Women Affairs counterpart, Dame Pauline Tallen; Attorney General of the Federation (AGF) and Minister of Justice, Abubakar Malami; and Minister of State for Petroleum Resources, Timpre Sylva, had earlier rescinded their decision to contest for elective offices in 2023.
Malami was physically present at Wednesday's Council meeting, while Tallen and Sylva attended the meeting virtually from their various offices in Abuja.
Ngige is said to be away on official engagement in Durban, South Africa, where he is attending the International Labour Organization's (ILO) global conference on Child Labour.
2023: Ganduje Refuses To Endorse Amaechi For Presidency
Governor Abdullahi Ganduje of Kano State has refused to endorse the former Minister of Transport, Rotimi Amaechi, for the presidency come 2023.
Amaechi visited Kano on Wednesday as part of his consultations ahead of the All Progressives Congress' presidential primary.
The former minister had resigned from President Muhammadu Buhari's cabinet to pursue his presidential ambition under the platform of the APC.
At the meeting, with other APC stakeholders present, Ganduje said Kano as a "swing state, will continue to swing."
He added that Amaechi would know where the state eventually swung to at the right time.
TheTide source gathered that Amaechi, who had told the governor that the people in the APC already knew where Ganduje's loyalty was, added that he was in Kano to convince him that he was the most qualified among the aspirants.
Our source recalled that when Amaechi visited the Governor of Lagos State, Babajide Sanwo-Olu, he was equally not endorsed as the governor told him former Governor Bola Tinubu was their rallying point.
Ganduje is also known to be an ally of Tinubu, who is also aspiring for the Presidency.
Meanwhile, Amaechi said he was more qualified than Tinubu, noting that the former Lagos governor had never been a minister, and even as a lawmaker, Tinubu only served for a few months.
He equally noted that he was more qualified than Vice President Yemi Osinbajo, adding that while Osinbajo was a commissioner in Lagos, he was already a Speaker of Rivers State House of Assembly.