Senior Citizens To Get ID Cards For Easy Access To Social Amenities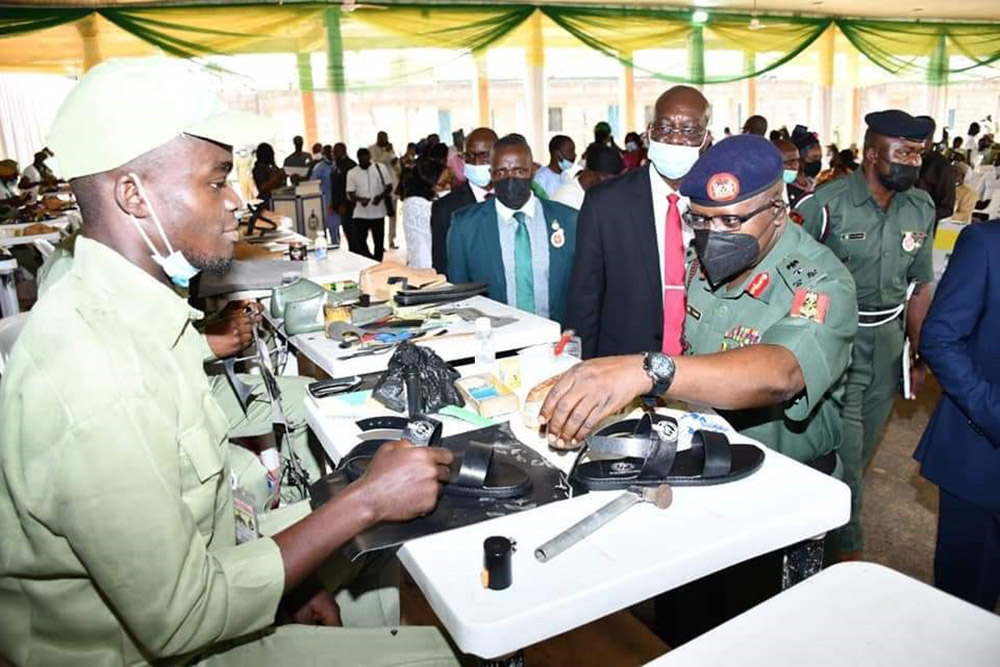 The Director-General, National Senior Citizens Centre (NSCC), Dr Emem Omokaro, yesterday, said plans were being made to create identity cards for the aged for easy access to social amenities in the country.
Omokaro, who made this known in Abuja when she featured in the News Agency of Nigeria (NAN) Forum, said that the identity card for the aged would enable them get prompt services.
According to her, older persons face a lot of challenges in the society, such as attitudinal and physical barriers, resulting in discrimination.
She said that the aged do not deserve such treatments due to what they had given to the society, adding that they deserve a better pay back from the society.
"One of such ways the society should give back to the elderly is by creating age-friendly services for the senior citizens.
"So, we want to build a Nigeria where senior citizens will be dignified; we want Nigeria to see it also in the sense of financial assistance.
"When you go into the bank, you just see older persons lined up, youths are in front, the older persons are lined up behind, this should never happen.
"So, the idea is that they should walk anywhere and get prompt service with their ID."
Omokaro said that there should be safe transportation for them with discounts.
"There was a time when we had this in Nigeria, so with their ID they can go to hospital or to a pharmacy and get pharmaceutical coupons, if they want to be seated on the train they get first class services.
"You don't have to announce I am old, once people see your ID card, they just know," she said
Omokaro said that the centre was looking for a Nigeria where youths would want to grow old.
She said because they would see the elderly and respect them, "and they see the tradition of society that pays back somebody who has invested so much in the country."
She said that the centre at inception interacted with older persons, urging them to list their needs so they could be catered for properly.
"They came listing them and one of it was that they had suffered enough discrimination. They said please identify us and we need age-friendly services.
"That was in the communique that I now took, amongst others, to present to the minister and with a memo to facilitate it; this is what they want the Minister of Humanitarian Affairs and Disaster Management, Hajia Sadiyah Farouk, to do.
"So, she is pushing it. Hopefully we will hear the news,'' she said.
The D-G stressed the need to establish the anti-elder abuse response volunteer squad, saying it would caution and curb various abuses encountered by older persons in the society.
Some of the abuses encountered by older persons were verbal abuse, emotional abuse, financial, caregiver and family abuses.
She, however, noted that the centre is working with National Human Rights Commission and the Legal Aid Council to provide legal assistance on issues related to the aged.
World Bank To Fund $30bn Projects In Nigeria, Others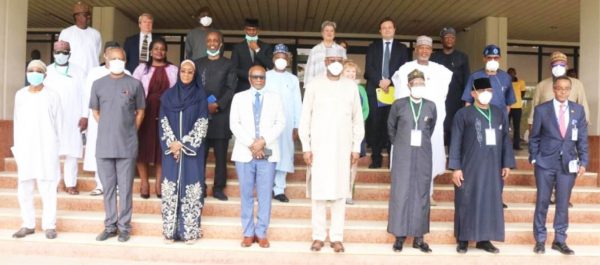 The World Bank has said it is set to disburse a total of $30billion to fund existing and new projects in Nigeria and other countries as part of a global response to combat the ongoing food security crisis.
According to the bank, it is working with countries on a $12billion new projects fund for the next 15 months.
It said the projects are expected to support agriculture, social protection to cushion the effects of higher food prices, and water and irrigation projects.
It added that most of the funds would go to Africa, the Middle East, Eastern Europe, Central Asia, and South Asia.
The global bank disclosed this when it announced how it plans to be part of a comprehensive, global response to the ongoing food security crisis.
It stated that it intends to roll out this fund in existing and new projects in agriculture, nutrition, social protection, water, and irrigation.
It said, "This financing will include efforts to encourage food and fertiliser production, enhance food systems, facilitate greater trade, and support vulnerable households and producers."
World Bank Group President, David Malpass, said, "Food price increases are having devastating effects on the poorest and most vulnerable.
"To inform and stabilise markets, it is critical that countries make clear statements now of future output increases in response to Russia's invasion of Ukraine. Countries should make concerted efforts to increase the supply of energy and fertilizer, help farmers increase plantings and crop yields, and remove policies that block exports and imports, divert food to biofuel, or encourage unnecessary storage."
The bank added that its current existing portfolio includes balances of $18.7billion in projects with direct links to food and nutrition security issues, covering agriculture and natural resources, nutrition, social protection, and other sectors.
It stated, "Altogether, this would amount to over $30billion available for implementation to address food insecurity over the next 15 months. This response will draw on the full range of Bank financing instruments and be complemented by analytical work."
FG Postpones FAAC Meeting Over AGF's N80bn Probe
The Federal Government has announced the postponement of May, 2022 Federation Account Allocation Committee (FAAC) meeting.
The sudden postponement may not be unconnected with the ongoing investigation of the suspended Accountant General of the Federation, Ahmed Idris, over alleged fraud to the tune of N80billion.
The FAAC meeting is a monthly meeting where the federation allocates monthly revenue among the three tiers of government.
The meeting had earlier been scheduled to hold virtually between May 18 and 19, 2022.
The Ministry of Finance, Budget and National Planning, said this in a letter signed by Director, Home Finance,Stephen Okon.
The ministry said the meeting was postponed due to "certain circumstances.
"I am directed to inform you that the Federation Account/Allocation Committee (FAAC) meetings earlier scheduled to hold/virtually on the 18th and 19th May, 2022 have been postponed due to/certain circumstances," the circular reads.
"In view of the foregoing, I am to further inform you that the new date for the meetings will be forwarded to you in due course.
"While we regret the inconveniences this change might cause you, please accept the assurances of the Minister's warm regards," the letter read in part.
The Economic and Financial Crimes Commission (EFCC) had on Monday arrested and detained Idris over an alleged N80billion fraud.
The Minister of Finance, Budget and National Planning, announced indefinite suspension of Idris, last Wednesday.
Ahmed said the suspension "without pay" was to allow for "proper and unhindered investigation" in line with public service rules.
Nigerian Out-Of-School Children Hit 18.5m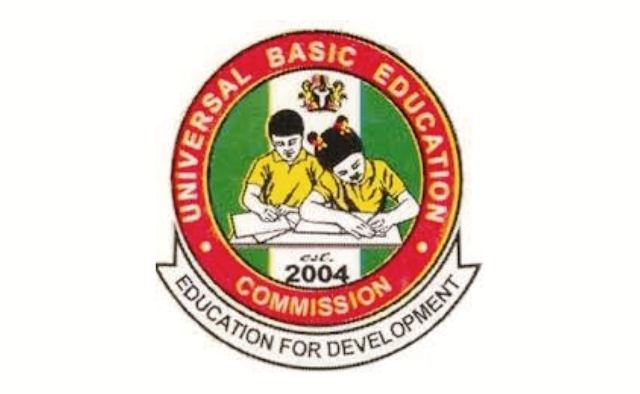 Nigeria has 18.5million out-of-school children (OSC), the highest number in the world, and out of the figure, 10million are girls, the United Nations Children Fund (UNICEF) has said.
The Chief of UNICEF Field Office in Kano, Rahama Farah, stated this at a media dialogue on 'Girls' Education under the Girls' Education Project 3, GEP 3', funded by the Foreign, Commonwealth and Development Office (FCDO), and implemented by UNICEF.
"For those lucky to be in school, their condition is also not enviable given the situation of public schools in the country. Only recently, the Universal Basic Education Commission (UBEC), said 50per cent of schools in Nigeria lack basic furniture"Farah said.
The Executive Secretary of the commission, Hamid Bobboyi, said this in Abuja at a one-day civil society organisations' CSO-Legislative Roundtable Meeting where some National and State Houses of Assembly members were present.
According to him, emerging constraints in basic education delivery in the country may necessitate an increase in the consolidated revenue funds from the current two per cent to four per cent.
He buttressed his position for an increase in funding on the security challenges bedevilling the country, insisting that rising student population also poses urgent need for teaching facilities.
Also speaking, the Chairman of Senate Committee on Basic Education, represented by Senator Frank Ibezim, decried the failure of State Universal Basic Education Boards (SUBEBs), to sustain some UBEC-initiated projects such as classrooms and libraries earlier introduced by the commission in all constituencies in the country.
While commending UBEC over the construction of classrooms in schools across the country, he lamented the poor maintenance culture, noting that there is no school in the country that does not have a dilapidated block.
A representative of MacArthur Foundation, Mr Dayo Olaoye, called on stakeholders to review the impact of the country's annual budget on education, stressing that it was not enough that the country is increasing its budget to the sector.
"As we think about reforms, let us think beyond buildings that have been delivered, let us start thinking about how many children have been brought to school," he said.
"If classrooms are dilapidated, and there are not enough furniture, what about teachers and the quality of the ones available? The Registrar, Teachers Registration Council of Nigeria (TRCN), Prof. Josiah Ajiboye, said there are over 300,000 unqualified teachers in the system.
"Education is very important to be left in the hands of quacks and that is why at TRCN, we are stepping up efforts at ridding the system of unqualified hands. We implore teachers and their employers to take advantage of the various windows TRCN is providing to improve the quality of teachers in the country so as to get better results from our education system," he said.
For the General Secretary of the Nigeria Union of Teachers (NUT), Dr Mike Ene, there is need for better funding of the education sector.
He noted that in many states, teachers are overwhelmed by the number of pupils and students they handle.
"In so many states, there is inadequacy of teachers. Some states have not recruited teachers in the last 10 years and yearly, teachers are leaving the system through retirement, resignation or even death. Worse hit by poor staffing are schools in the rural areas. Such schools are called hard-to-staff schools."
It is in that regard that the welfare packages announced by the Federal Government are very much necessary," he said.
Also speaking on the issue, the National President of the National Association of Parent-Teacher Association of Nigeria (NAPTAN), Alhaji Haruna Danjuma, decried the manner some state governments are implementing the Basic Education Policy of the government whereby pupils and students in primary and junior secondary schools are to enjoy free education and are given textbooks in some core subjects.
"Some states are not doing well in that respect. They have abandoned the programme. They are not funding education as it ought to be funded. Even counterpart funds that some states should put down to complement the funds from UBEC are not provided. Some states have even misused UBEC funds and are suspended from getting further grants.
"We are talking now about our tertiary institutions that are grounded by workers' strikes, the basic education level, which is the foundation, is not faring better too. Something urgent must be done to redress the situation before the sector collapses finally," he noted.