Support PDP, Wike Urges Rivers Communities ….As Ugwuanyi Unveils Tombia Road Extension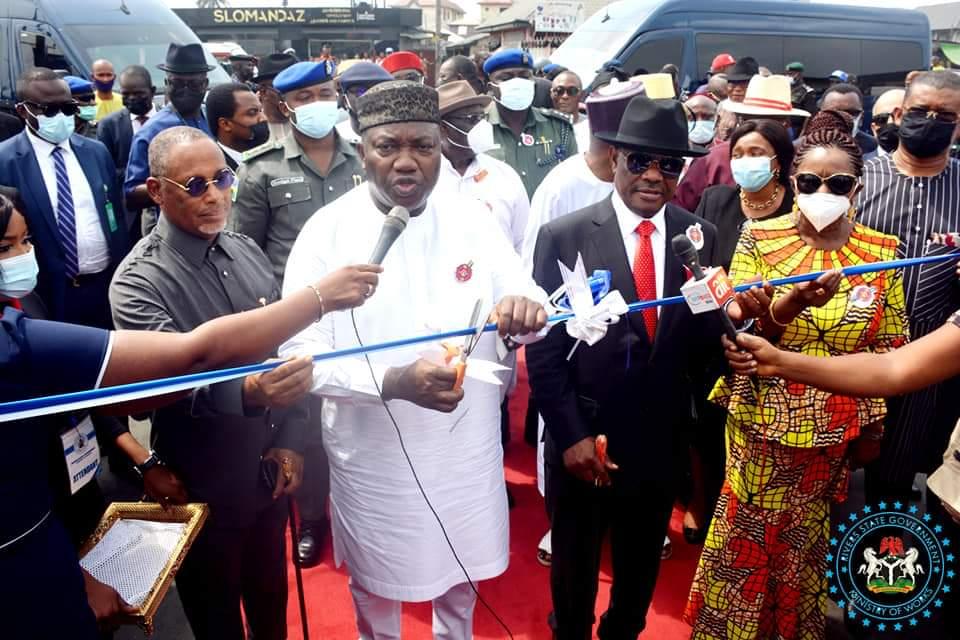 Rivers State Governor, Chief Nyesom Wike has said that when communities support government, they attract more development projects that are better than cash gifts.
The governor made the statement to appreciate the support given by the people of Rumueme community to the Peoples Democratic Party (PDP)-controlled Rivers State Government.
Speaking at the inauguration of Tombia Road Extension in Obio/Akpor Local Government Area that was performed by the Enugu State Governor, Rt. Hon. Ifeanyi Ugwuanyi, Wike said the project was another fulfillment of promise made to them.
"One of the communities that have always supported Peoples Democratic Party (PDP) is Rumueme community. It is a community that when they say they're with you, they're with you.
"And to God be the glory, they have seen the fruit for supporting PDP. The Law School is in Rumueme community. What support can you need; facilities can bring out the name of a community.
"If the Nigerian Law School opens tomorrow, Rumueme will be household name in the entire Nigeria. It is not only money that you get and you think you've gotten dividend of democracy. But the name alone that so and so institution or establishment is in your community, money cannot buy it."
Wike said he had often reiterated the need for people to understand that government was not only about making promises but also includes a commitment to fulfilling those promises.
He said that the best way to ensure that those promises were fulfilled, he explained, was to hold politicians accountable to what they say and do.
This, he said, would ensure that such politicians do not turn around later to offer excuses for their failure in keeping the promises they made when another opportunity pushes them to come seeking fresh political support.
"Not tomorrow, you forget and somebody will come and tell you, you know we made mistakes, but now, we are ready to correct the mistakes. Tell them, there is nothing to correct again.
"The party we know that has told us yesterday that they're going to do this, they have done it. So, we want to continue to remain with that party that made promises to us and fulfilled those promises."
Performing the inauguration, Enugu State Governor, Rt. Hon. Ifeanyi Ugwuanyi noted that the strategic and high utility road was at the heart of Port Harcourt metropolis.
He said the road would significantly reduce commute time and make life more meaningful for road users.
"I recall that on the 5th day of January, 2021, I had the occasion to be with you on a similar invitation to commission the then newly dualised Saakpenwa-Bori Road that serves Ogoni heartland.
"It was a fulfilling experience and I returned to the Coal City state with good tidings of exciting progress and great hope for infrastructural development in Rivers State, the Treasure Base of the Nation.
"Today's experience evidences a quantum leap in the infrastructural development of this great state, and I dare say that my brother, the governor of Rives State is truly Mr. Project."
Speaking further, Ugwuanyi said Wike was a veritable source of pride to the PDP, and represents the best of the best in project implementation.
According to him, Wike inspires great choice and confidence in the nation's Constitution and democracy.
In his remarks, Rivers State Commissioner for Works, Hon. Elloka Tasie-Amadi said prior to the reconstruction and dualisation of the Tombia Extension Road, it was a 6.5m wide single carriageway with open drains, no sidewalks, and no streetlights.
But today, he stated that, it is a dual carriageway, 7.3m wide headed in either direction, separated by a 0.75m wide median, with covered drains and walkways on either side.
He pointed out that on the whole, a total project width of 18.35m is seen that is beautifully adorned with street lighting.
"As it is our standard, the road pavement starts with a sub-base of sharp sand, stabilised with a 5% sand cement mix, topped with stone base course, primed with bituminous coating to receive the first asphaltic concrete layer after which we top it off with the second asphalt wearing course, leaving you with a total asphalt thickness of 10cm or 4 inches, if you may."
Tasie-Amadi further said that the difference between what then was and what now is, makes a world of difference in terms of speed, travel time, convenience, aesthetics, property value appreciation and much more.
He stated that these and more were some goals of the Urban Renewal Programme of Governor Wike, who was determined to leave the state in better infrastructural shape with each passing day.
"This dualisation offers to commuters a world of ease, and to property owners, great improvement in their property location, accessibility and value", he added.
We Need President Who Believes In Unity Of Nigeria -Wike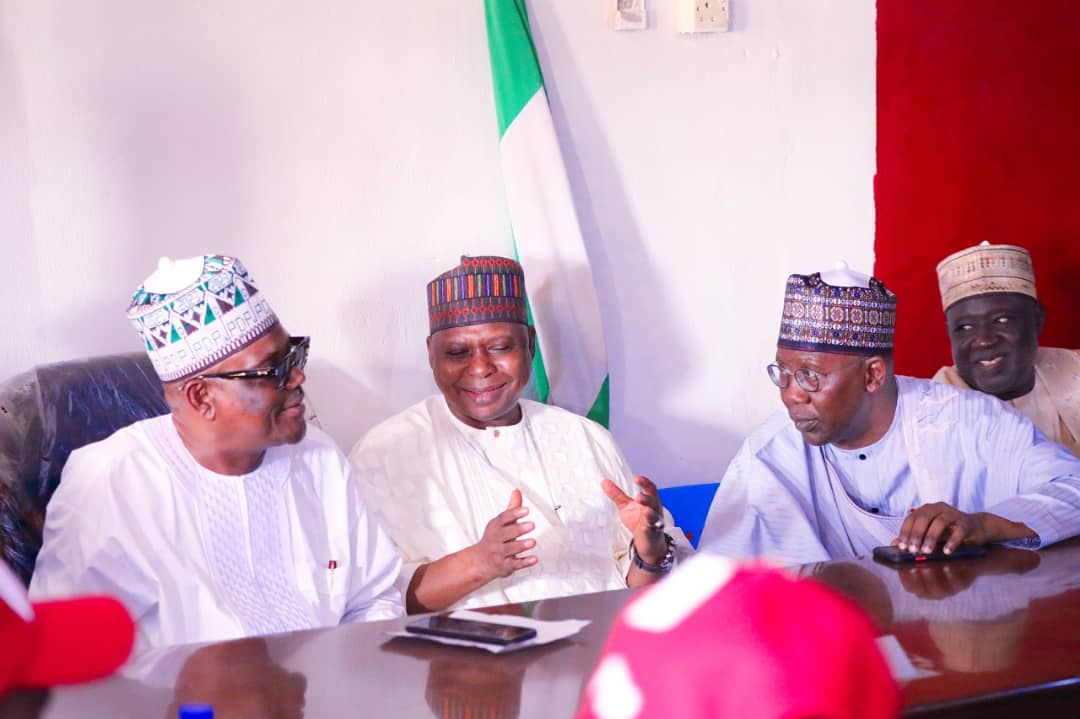 Rivers State Governor and presidential aspirant under the platform of the Peoples Democratic Party (PDP), Chief Nyesom Wike, has urged Nigerians to take the opportunity that the 2023 general election would offer them to elect a Nigerian who believes in the unity of the country and its people.
Speaking to leaders and delegates of Peoples Democratic Party (PDP) in Birnin Kebbi, capital of Kebbi State, yesterday, Wike emphasised that Nigeria was more divided now under the All Progressives Congress (APC)-led Federal Government than ever.
Wike pointed to the need why the country requires a president that would be in charge of things, including issues of security and the economy.
He described as sad that Nigerian farmers cannot go to farm conveniently or go about their trading activities because of insecurity.
"We need a Nigerian who believes in the unity of this country. We have never been divided the way we are divided now. If God gives us (PDP) the opportunity, we will form a government of national unity where everybody will be involved."
Wike told the delegates that he was the best PDP aspirant that has the capacity to secure electoral victory for the party and implement policies that will truly rescue Nigeria.
According to him, PDP and indeed, Nigerians need somebody who can face the APC squarely in the 2023 general election and give the country a new direction in which safety of life is guaranteed.
"There is a war you go and you know the kind of soldiers you send and the general that will be the commander. In this kind of fight now, it is me that can fight it.
"What PDP is looking for is who can make us win the election. If we don't win this election, PDP is gone. I'm tired of this opposition. I am the only aspirant who has what it takes to win this election for PDP.
"And when we win the presidential election in February, 2023, we will win Kebbi in March. And I am going to give you all the support that you require."
The Rivers State governor reminded the delegates that first of all, there has to be a party before anybody can run election, and most of those seeking to fly the party's presidential flag had in the past abandoned it to die, but people like him stayed back to build the party and make it once again formidable.
"I was one of the people who stood firm, who made sure that this party didn't die. There are those who fought this party in 2015 to make us lose the election. If we didn't lose the election, will we not be in opposition now?
"We have worked hard and a labourer deserves his wages as it is in the holy book. I have worked for this party. So, nobody will say that I did not work for this party."
In his remarks, Kebbi State PDP chieftain and Chairman of Forum of former PDP Ministers, Alhaji Kabiru Tanimu Turaki, SAN, noted the enormous burden of insecurity on Nigeria that requires a courageous leader to handle.
"Today in Nigeria, we have problem of insecurity. We have problem with the economy. We have poverty. We have hunger. We have restlessness. We have joblessness. There is problem of lack of justice. There is a problem of lack of fairness.
"In short, there is leadership failure and so when we talk of 2023, we should be talking of the survival of Nigeria as one united and indissoluble nation.
"We need a leader that has capacity to take very decisive decisions. Wike has that capacity. We need a leader that is capable of building the diverse and strong bridges of friendship across the divide, Wike has that capacity.
"We need a leader that is consummate and cosmopolitan, Wike is the person. We need a leader that is educated. Wike is educated."
ASUU Strike: Protests Rock South West, Edo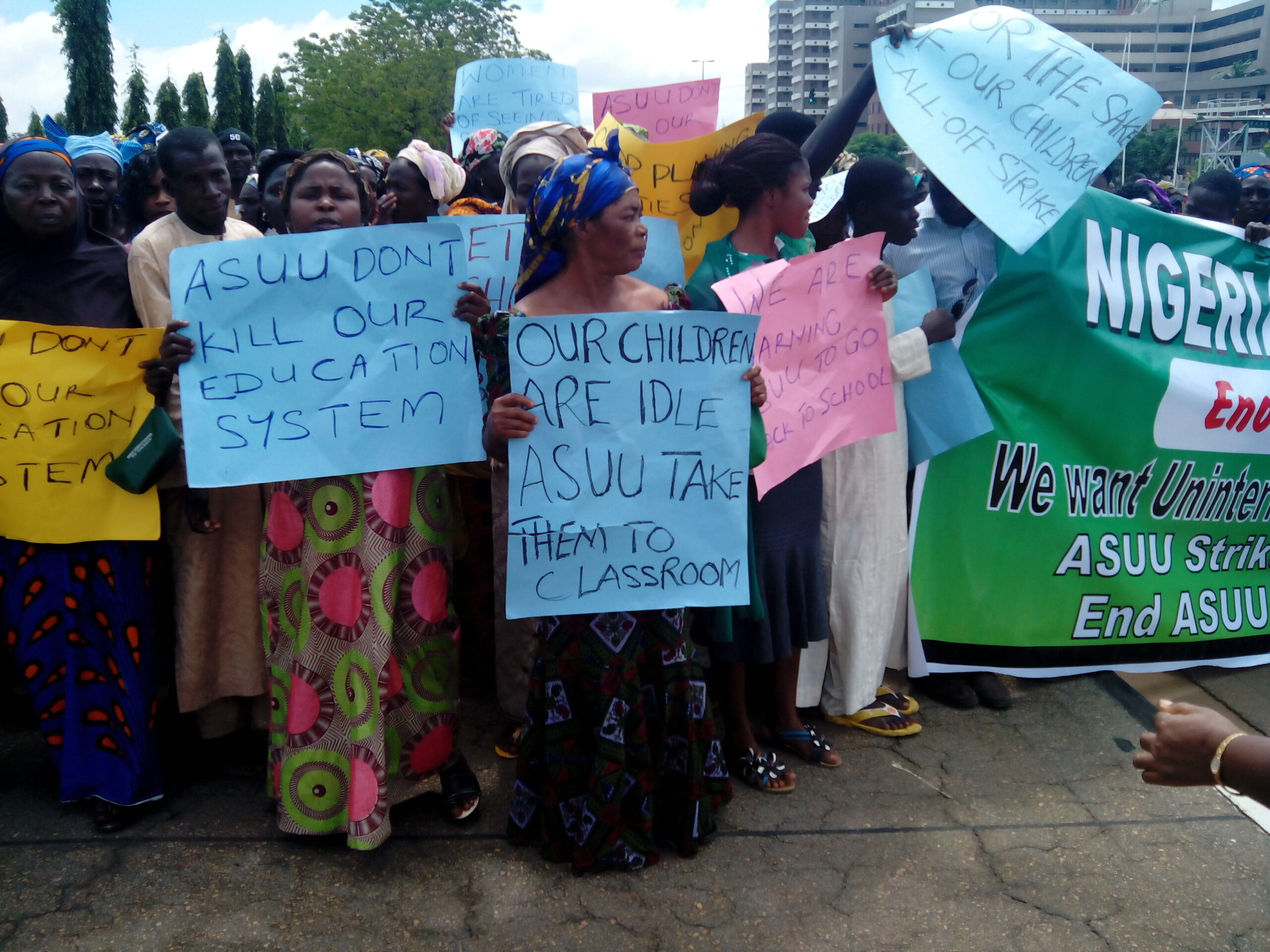 Students of different universities in Ondo State on Monday staged a protest to register their displeasure over the prolonged strike by the Academic Staff Union of Universities (ASUU).
The protesting students blocked the Ilesha-Akure Expressway in Akure, chanting different solidarity songs.
They wielded placards with different inscriptions such as ' End ASUU strike,' 'Save our future,' and FG, we've had enough,' among others.
The protesters included students of Adekunle Ajasin University, Akungba Akoko; Olusegun Agagu University of Technology, Okitipupa; and the Federal University of Technology, Akure.
The protest caused traffic gridlock on the highway with many travellers and motorists stranded while some motorists had to take alternative routes to their destinations.
Speaking on the protest, the Vice Chairman, National Association of University Students, Ondo Chapter, Shittu Afolarin, stated that the move became imperative after it was discovered that the Federal Government was not concerned about the plight of students.
Meanwhile, in  Osun State, protest by some students of Obafemi Awolowo University, Ile-Ife, organised by Great Ife Concerned Students in collaboration with Fund Education Coalition against strike, resumed on Monday as the protesters blocked some major roads in the state.
The protesters had initially blocked Ife-Ede Road, and later moved to Ipetumodu and blocked Ife-Ibadan, Ilesa-Akure roads in front of Oduduwa University, thereby preventing vehicular movement.
The leader of the protesters, Omowumi Abraham, popularly known as Ewatee, said a vehicle conveying two soldiers heading towards Gbongan-Ibadan end from Ipetumodu, had forced its way through their barricade.
She said two other vehicles also conveying soldiers heading towards same direction were however prevented from going through and were forced to make a detour.
Students in Ogun State also on Monday blocked the Sagamu-Benin Expressway in protest against the ongoing strike.
The joint protest had in attendance students from OOU, Ago-Iwoye; Tai Solarin University of Education, Science and Technology, Ijagun and Federal University of Agriculture, Abeokuta.
The students reportedly stormed the TASUED axis and blocked the expressway, leaving many motorists stranded and travellers trapped.
Speaking at the protest ground, the Chairman, National Association of Nigerian Students in the state, Damilola Simeon, appealed to the Federal Government to respond urgently to the yearnings of ASUU.
The President, Student Union Government of TASUED, Don Ayomide, also said the protest was necessary to let the Federal Government and ASUU be aware of the plight of Nigerian students.
Reacting to the students' protest, ASUU Chairman, FUNAAB, , Dr Gbenga Adeleye, told newsmen that the students had a right to quality education, saying that they were not happy with the ongoing strike.
WASSCE 2022: WAEC Advises Principals, Supervisors To Shun Exam Malpractice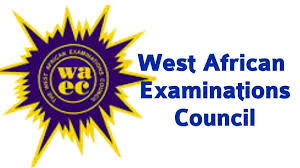 The West African Examinations Council (WAEC) have advised principals and supervisors to shun any act capable of undermining the integrity of the ongoing May/June 2022 West African Senior School Certificate Examination (WASSCE).
Specifically, the principals and supervisors, who are in charge of the conduct of WASSCE 2022, were warned to eschew any form of examination malpractice.
The advise was given by the Deputy Registrar/Zonal Coordinator of WAEC, Abuja, Mr. Ambrose Okelezo, during the briefing of principals and supervisors on the conduct of WASSCE for school candidates.
The principals of recognized secondary schools and nominated senior teachers, who would serve as supervisors were briefed in the Federal Capital Territory FCT) in two locations ahead of the school exam at Gwagwalada and Maitama.
Okelezo informed the principals of their expected roles and warned them to eschew any form of examination malpractice.
He also advised them to educate their students on the rules and regulations governing the conduct of the school exam and teachers (invigilators) not to bring in GSM phones into the exam hall and to stay within the rules guiding invigilation of the examination.
Okelezo also pleaded with the principals and supervisors to be always available in their schools and provide sanitisers, nose masks and ensure strict compliance with all COVID- 19 protocols.
The WAEC zonal coordinator urged them to use the CIVAPEMS devices for the capturing of attendance of candidates.
He briefed the supervisors on their roles, which is the conduct of examination on behalf of the council, following certain guidelines as stipulated by WAEC.
The principals and supervisors were trained on the usage of CIVAPEMS, a device used in the verification of candidates Identities, capturing of attendance.
The deputy registrar also advised the supervisors to shun any act capable of undermining the integrity of the examination.
Various speakers at the workshop such the Director, Education Resource Centre (ERC) in the FCT, Hajia Neemart Abdulraham, ANCOPSS Chairman in the FCT, Adam Bello Gupa, thanked WAEC for organising the workshop and they took turns to admonish participants on the need to follow the rules and regulations as rolled out by WAEC and conduct a malpractice-free examination in the FCT.
A total of 777 participants, made up of 377 principals and 407 supervisors participated in the workshop.
The workshop was concluded with the information on some innovations rolled out by the council such WAEC Chatbox, the platform for gaining access to WAEC services online real-time through www.request.waec.org.
WAEC verify- which provides online access to tertiary institutions and other establishments to WAEC database for the verification of prospective students/applicants results.
Others include EDUSTAT- which enables interested stakeholders to access WAEC statistics online, Computer-Based Test Series- which offers a reliable and robust CBT and Aptitude Test Services.
The participants resolved to work together to ensure a successful conduct of the school exam in FCT.