Youths List Expectations For 2022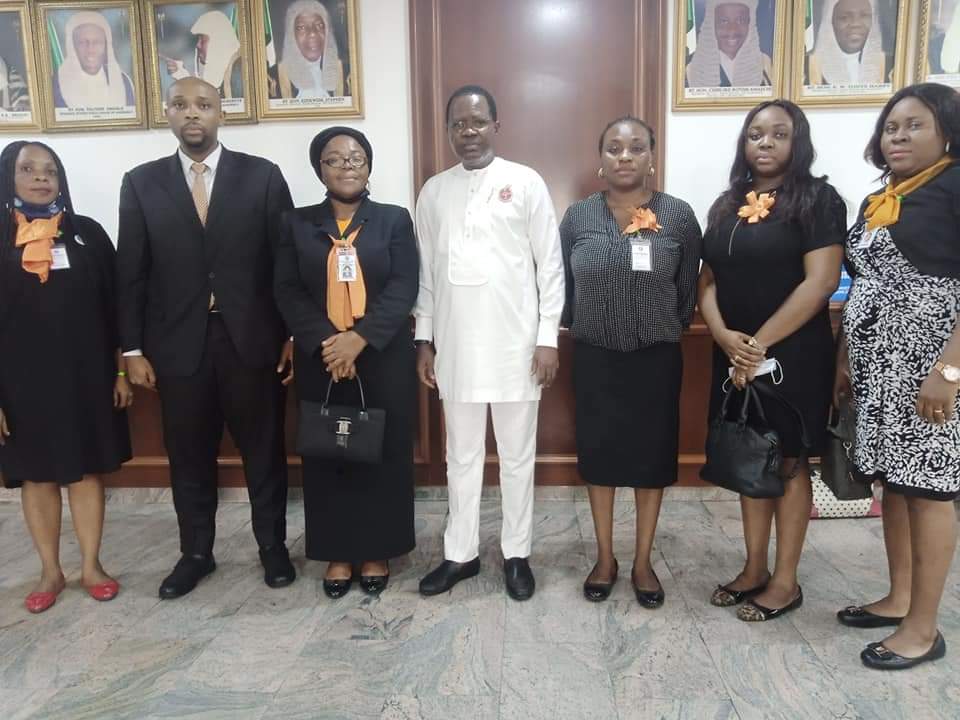 Few months ago, United Nations Secretary -General, Antonio Guterres, during the 2021 International Youth Day, said "Young people are on the frontlines of the struggle to build a better future for all". He added that "the Covid -19 pandemic has highlighted the dire need for the kind of transformational change they seek", while enjoining the young to  be "full partners in that effort". In this regard, the  young people, fully aware of what they want,  have voiced out their feelings concerning their expectations as they step into the new year.
A student, University of Port Harcourt, Nengi Emmanuel,hopes to see our country Nigeria have a balance and measure up with other countries of the world. He envisages a reduction in the area of corruption and crime rate in this country. "It is a pity that young people are involved in some of these things due to poverty. I know that young people can do something for themselves even before graduating from university.
"We, as young people should be actually involved in agriculture. Our parents have a lot to do to encourage us in this regard. I do fish farming and poultry business owned by my family. I started working there when I was in secondary school.
"Here in Nigeria, we import more than we export. Young people can champion food production. Those that have similar interest can come together and work towards achieving food security in our country. There are so many Non – Governmental Organisations (NGOs) in Nigeria that can help people achieve this. Government on the other hand should create more opportunities for young persons to work. Government can also make available machineries in farms, that will help the various steps in production, like planting and harvesting, this can help create a suitable work place.
"For health, there hasn't been proper sensitisation. We, the young people, have the power of the social media to carry out sensitisation programmes online, we can give out information and follow up the masses to make sure they are in tune with the information. We can also move around physically, we have the strength, we can cover more areas than the older ones, we can give vaccines. We can have health/medical centres where young people who are in the medical line can go into medical research work and come out with vaccines that can prevent some of the diseases we are experiencing. It is not only Covid-19, we need to come up with vaccines for malaria."
A registered nurse, said: Anozie Emmanuel Okechukwu, "I hope to enjoy my success in a safe environment. I also hope for Nigeria to fix poverty, insecurity and create jobs. When most youths graduate from school, there are no jobs. The older generation is sitting tight on the jobs. Government should come up with apprenticeship programmes to train the youths for government jobs so that when the older ones retire, it will be easy to replace them. When the youths don't have job opportunities, they will be forced to do bad things to survive but the sensible ones go into entrepreneurship to survive. The youths need guidance from the older generation.
"In America, youths go under the wings of the elders in society. They have job opportunities right from schools. They have a lot of grants for youths especially this Covid period where a lot of people lost their jobs. Government gave "Stimulus Money" (about $1000) three times. I know some NGOs gave out food and money to people in Nigeria, this should be more than food. They should help old people, widows to start businesses and orphans to go to school.
In the area of agriculture, Nigeria's economy will do better if government seriously goes into this sector. They should cut down on importation and use our own natural resources to feed the nation. They should think of exportation and give the youths the chance to harness this area. This will make our economy stronger. For me, even as a medical person, I can focus on livestock, maybe poultry farm and cattle rearing, where I can get processed meat, milk and cheese. Government should help the youths to create avenues to own farms because we have the energy and we can do a lot, we cannot waste our strength in kidnapping and armed robbery."
"For the health aspect, this is my area. When most youth graduate from medical school, they prefer to go abroad. I don't blame them because medical practitioners in Nigeria are not compensated. This encourages braindrain. It is a problem because most of the best hands and heads are abroad. Government should work on the youths, train them well so that they don't leave the country. I wish Nigeria could be like other countries where we could perform major surgeries instead of people travelling abroad for healthcare services. Nigerian government should cut down the healthcare cost especially for the old people. In the U.S, old people are being paid $500 monthly which goes into their medicals and covers them. There should be a change. Government can start small and grow."
An Entrepreneur, Lilian Fubara, hopes to see Nigeria change for good. "I believe that the future is bright because Nigeria is a great country. We have all the resources we need to make it. Employment should be available for the youths, even men and women are ready to work but no jobs. I hope to see good roads, constant electricity and better healthcare for everyone.
Agriculture is very good and important. Government should involve the youths in this area to boost food production. Like I know, many youths that are farming in Etche Local Government Area. Even in Ogu Town here, youths are into fish farming and piggery to survive. Government can expand on all these. Like now, more people are not planting cassava, that is why garri is very expensive. If youths are encouraged to plant more cassava, and other crops, the price of food stuffs will come down.
For me, I can plant cassava and vegetables, if I have the opportunity and resources. I'm into hair dressing. jobs don't come every day but it is better than nothing. Concerning healthcare, government needs to train more workers especially youths, I am one of the youths that were trained to go round the local government areas to administer vaccines for children's immunisation. There is joy in us to work for four days round the clock every time there is immunisation, but we are not encouraged".
By: Ibinabo Ogolo
Checking Children Maltreatment 
Child maltreatment is a serious global health problem with life long consequences.
It is the abuse and neglect that occurs to children under 18years of age by a parent,  caregiver or another person in a custodial role, especially in the hands of a clergy, coach and teacher, that results in harm, potential harm or threat of harm to a child.
According to a report by World Health Organisation (WHO), nearly 3 in 4 children or 300 million children aged 2 to 4 years regularly suffer physical punishment or psychological violence at the hands of parents and caregivers. Also, one in 5 women and 1 in 13 men report having been sexually abused as a child aged 0 to 17 years.
Subsequently, 120 million girls and young women under 20 years of age have suffered some form of forced sexual contact.
Some consequences of child maltreatment include impaired lifelong physical and mental health, and the social and occupational outcomes can ultimately slow a country's economic and social development.
The report further stated that child maltreatment is often hidden and only a fraction of child victims of maltreatment ever gets support from health professionals.
"A child who is abused is more likely to abuse others as an adult so that violence is passed down from one generation to the next. It is therefore critical to break this cycle of violence, and in so doing create positive multi-generational impacts.
Preventing child maltreatment before it starts is possible and requires a multisectoral approach.
Effective prevention approaches include supporting parents and teaching positive parenting skills, and enhancing laws to prohibit violent punishment.
Ongoing care of children and families can reduce the risk of maltreatment reoccurring and can minimise its consequences",the report stated.
The report explained that child maltreatment includes all types of physical or emotional ill-treatment, sexual abuse, neglect, negligence and commercial or other exploitation, which results in actual or potential harm to the child's health, survival, development or dignity in the context of a relationship of responsibility, trust or power.
In spite of recent national surveys in several low- and middle-income countries, data from many countries are still lacking. However, current estimates vary widely depending on the country and the method of research used.
International studies reveal that nearly 3 in 4 children aged 2-4 years regularly suffer physical punishment or psychological violence at the hands of parents and caregivers, and 1 in 5 women and 1 in 13 men report having been sexually abused as a child.
Every year, there are an estimated 40 150 homicide deaths in children under 18 years of age, some of which are likely due to child maltreatment. This number almost certainly underestimates the true extent of the problem, since a significant proportion of deaths due to child maltreatment are incorrectly attributed to falls, burns, drowning and other causes.
In armed conflict and refugee settings, girls are particularly vulnerable to sexual violence, exploitation and abuse by combatants, security forces, members of their communities, aid workers and others.
These include injuries, including head injuries and severe disability, in particular in young children; post-traumatic stress, anxiety, depression, and sexually transmitted infections (STIs) including HIV. Adolescent girls may face additional health issues, including gynaecological disorders and unwanted pregnancy. Also affect cognitive and academic performance and is strongly associated with alcohol and drug abuse and smoking – key risk factors for noncommunicable diseases (NCDs) such as cardiovascular diseases and cancer.
It is important to emphasize that children are the victims and are never to blame for maltreatment.
However,to maximize the effects of prevention and care, WHO recommends that interventions are delivered as part of a four-step public health approach: defining the problem; identifying causes and risk factors; then, designing and testing interventions aimed at minimising the risk factors; disseminating information about the effectiveness of interventions and increasing the scale of proven effective interventions.
Meanwhile, in another research, medically reviewed recently in 2022, a medical doctor of the State University of New York Medical University, Alicia Perkarsky said that causes of child maltreatment are varied.
Abuse and neglect are often associated with physical injuries, delayed growth and development, and mental health issues. She stated that, diagnosis is based on history, physical examination, and sometimes laboratory tests and diagnostic imaging. Management of the issue  includes documentation and treatment of any injuries and physical and mental health conditions, mandatory reporting to appropriate government agencies, and sometimes hospitalization and/or foster care to keep the child safe.
Perkarsy stated that in  2020, 3.9 million reports of alleged child maltreatment were made to Child Protective Services (CPS) in the US involving 7.1 million children. About 2.1 million of these reports were investigated in detail, and about 618,000 maltreated children were identified . Maltreatment rates were higher among girls (8.9 per 1000 girls) than boys (7.9 per 1000 boys). The younger the child is, the higher the rate of victimization (about 29% were age 2 or younger).
Also, about two thirds of all reports to Child Protective Services were made by professionals who are mandated to report maltreatment (educators, law enforcement personnel, social services personnel, legal professionals, day care providers, medical or mental health personnel, foster care providers).
"Of substantiated cases in the US in 2020, 76.1% involved neglect (including medical neglect), 16.5% involved physical abuse, 9.4% involved sexual abuse, and 0.2% involved sex trafficking. Many children were victims of multiple types of maltreatment.
About 1750 children died in the US of maltreatment in 2020, about half of whom were < 1 year old. About 73% of these children were victims of neglect and 43% were victims of physical abuse with or without other forms of maltreatment. About 80% of perpetrators were parents acting alone or with other individuals .
Potential perpetrators of child maltreatment are defined slightly differently in different US states, but, in general, to legally be considered abuse, actions must be done by a person responsible for the child's welfare. Thus, parents and other relatives, people living in the child's home who have occasional responsibility, teachers, bus drivers, counselors, and so forth may be perpetrators. People who commit violence against children who they have no connection to or responsibility for ( as in school shootings) are guilty of assault, murder, and so forth but legally are not committing child abuse",she stated.
Here, in Nigeria, in a recent study by a researcher, Chiluba Edo of the Golden Gate University, School of Law noted that, child abuse and neglect is prevalent in the everyday life of a child but it receives little or no attention by the society. This is as a result of the emphasis placed on the more prevalent childhood problems of malnutrition and infection. The study observed that another possible reason is the general assumption that in every African society the extended family system always provides love, care and protection to all children. Yet, there are traditional child rearing practices which adversely affect a child. With the alteration of society by rapid socioeconomic and political changes, various forms of child abuse have been identified and have been considered the outcome of abnormal interactions between the child, parents/guardians and society. These, the study noted  include abandonment of normal infants by unmarried or very poor mothers in cities, increased child labour and exploitation of children from rural areas in urban elite families, and abuse of children in urban nuclear families by childminders. Preventive measures include provision of infrastructural facilities and employment opportunities in the rural areas in order to prevent drift of the young population to the cities. This would sustain the supportive role of the extended family system which is rapidly being eroded. There is also  need for greater awareness of the existence of child abuse in the community by health and social workers",the study noted
By: Ibinabo Ogolo
Hints On How To Safeguard Kids 
Nurturing and care of children is something parents and guardians should take seriously especially in this digital era.  Children can easily hurt themselves as it is part of growing up.  This means that parents should do their best to keep them from preventable accidents.
Knowing where the children are at a particular time to avoid being abducted by unknown persons should give parents some concern.
A lot has to be done for parents to achieve that.  Parents must set up basic safety rules and regulations for their children to abide by.
We are aware that parenting can be stressful but abiding by experts advice can help achieve that.
It is necessary to take photographs of  children before they get to a  place with large number of persons.
A place like Pleasure Park, or any other tourist centre which might be crowded   can be an example.  Children from many homes can look alike and may want to leave with others as soon as they become friendly in such places that have large-volume attendance.
If you are not careful, some may also walk across the roads and walk into moving vehicles.  In as much as parents do not wish that happens to their children, it is better to be prepared in case it happens.
According to experts, a parent can take a picture of her child before visiting an amusement park or attending a birthday party.
When a parent does that, he or she can have a picture of how the children are and the kind of attires they put on that very day in case the children are declared missing.
If it is a tourist centre for instance, the parent will show the childrens' picture to the authorities concerned and it will make it easier and more effective.
During parties and outdoor visits, watch what your children consume because they will like to taste every delicacy prepared.
Allow them take only the quantity they can consume.  Some may not be used to a lot of dishes and drinks especially the in-house prepared drinks and juice.
The effect of excess consumption might be when you finally return home for a rest and the children begin to react to food poison.
Domestic accidents are easily noticed among kids.  Keeping inflammable substances away from children is important.
An incident occurred where a four-year-old boy stroke a stick of matches into a jerry- can that contains petrol at the house corridor. The result was the entire residential building gutted by fire.
The kid had minor burn as his elder siblings together with him escaped through the back door from the kitchen.
Children should be discouraged from using candle light.
Gas cylinders must be tightly closed when not in use as children can turn it on when not in use.
Washing detergents like bleach, hypo and others must be out of reach of children because they may mistake them for water.
By: Eunice Choko-Kayode
Need To Take Care Of Children Worldwide
At the end of last year, United Nations Children's Fund (UNICEF) released a new report, 'Preventing A Lost Decade: Urgent Action' to reverse the devastating impact of COVID- 19 on children and young people. While it is easy for reports released in December to get lost in the end of the year rush, this report needs everyone's attention. UNICEF called COVID-19 the greatest challenge to children in its 75-year history; and the situation is exacerbated by conflict, disaster, and climate change.
The facts tell a sobering story about the impact of the pandemic on children.
In less than two years, 100 million more children have fallen into poverty, a 10 percent, increase since 2019.
In 2020, over 23 million children missed out on essential vaccines.
50 million children suffer from wasting, the most life-threatening form of malnutrition, and this could increase by 9 million by 2022
At its peak in March 2020, 1.6 billion children were facing school closure.
Behind every one of these numbers are real stories: young children were left behind as preschool closed and food lines grew. School age children, particularly those with the most to gain, had limited access to remote learning. Teens suffered from social isolation and lack of mental health supports, and growing demands for early marriage. Parents tried their best to keep it all going; yet too often without the financial and social resources they needed. And the unpredictability of everyday life brought stress that seemed almost impossible to bear.
Fortunately, many communities around the world rallied: volunteers delivered food, distributed protective equipment and set up new hygiene facilities, and teachers worked to connect children with resources at home. We were all inspired by stories of people working for change, from health care workers to childcare providers, from youth to seniors.
Yet the challenges facing children were alarming even before COVID-19 became a household word. Approximately, one billion children, nearly half of the world's children live in countries that are at an "extremely high risk" from the impacts of climate change and more and more children are forcibly displaced, all too often from conflict that could have been and should have been avoided.
Clearly, those in positions of power need to make investing in children, families, and communities a priority this year and in the years ahead. This is particularly true for U.S Foreign Assistance. Building on earlier work, in June of 2019, the U.S. launched Advancing Protection and Care for Children in Adversity: A United States Government Strategy for International Assistance (2019-23). This important document outlines a strategy for investing in the world's most vulnerable children. In 2020 Congress passed the Global Child Thrive Act, providing additional direction for U.S. Government to invest in early childhood development. These are both important steps; now we all have to assure that they receive the attention and resources that this movement deserves.
The UNICEF report outlines an urgent agenda for action for children, including recommendations to invest in social protection, health, and education as well as building resilience to better prevent, respond to and protect children. Government, business and civil society and the public need to work together. But as in any crises, each individual action makes a difference. We can not wait for someone else to step forward with a solution. Each of us must ask: What can I do to help a neighbour, work in my community, build awareness, provide another voice, help empower others? What else can we do to integrate these issues into every field of study: from health to education, from diplomacy to economic development, from environmental studies to urban planning and design?
In their powerful new book, The Book of Hope: A Survival Guide for Trying Times, Jane Goodall and Douglas Abrams with Gail Hudson, addressed an important question-How do we stay hopeful when everything seems hopeless? What is so uplifting about this story is that it draws a clear link between hope and action. It seems to be telling us that, while important, it is not the resilience of nature or the human intellect alone that matter, but also our spirit and belief in the possibilities and the power to take action. I can't think of a better year to start.
Lombardi is an international expert on early childhood development and Senior Fellow at the Collaborative on Global Children's Issues, Georgetown University.
By: Joan Lombardi