NGO Strategises To Redefine Disability In Children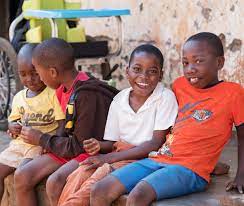 A Non-Governmental Organisation, Lifeline Organisation For Children Empowerment (LOCE) has organised the first Nigerian Inclusive Play, PLAG Season 8.
PLAG is an acronym for Play, Learn And Grow.
Speaking with The Tide, the Founder/Executive Director of Lifeline, Ngozi Chukwuka, explained that LOCE exists, operates and functions mainly due to children with disabilities, in a world where all children (especially children with disabilities) have access to a good and quality life.
Mrs Chukwuka said Play Learn And Grow (PLAG) is one of its programmes that had run successfully in the last eight years.
Chukwuka explained that it was their own way of responding to the global agenda of 'Leave no One Behind,' as every child matters as well deserves to play.
She added that the success stories recorded from PLAG had been overwhelming and phenomenal as many kids had gotten a redefinition of what disability is all about as well exposing many parents to understand what a disadvantage child is all about too.
According to her, over the years, the organisation has made parents to look away kids look away from the seeming limitations on the outside of their kids and explore the limitless man on the inside; on the premise that the man that is really handicapped is the man that has refused to explore his inner strength.
She said such knowledge informed their different themes over the years.
She stated that this year, they considered the theme: Wired to lead" to drive home the truth, "Leadership is not answering a title but bridging the gaps. A leader is one that identifies a gap and closes it. He identifies a problem and mobilizes resources towards solving it.
"We are crafted by God to be the answer to the world's problems. There is an exact problem we all are meant to solve. I encourage every child to activate the leader in him. No one should exclude himself or be excluded in leadership on the bases of physical disability, because disability is in the mind," she charged.
According to her, "About 15% of the global populations live with some form of disability; of those, 2–4% experience significant difficulties in functioning.
"A World Health Organization source maintains that about 40% of Africa's population consists of people with disabilities, including 10-15 percent of school-age children. Global disability is on the rise due to population ageing and the rapid spread of chronic diseases.
"According to 2016 population estimates, the population of Rivers State is 7,303,900, using the universal estimate of 10% of any population being made of children with disabilities, over 730,390 will be living with disabilities of various categories in Rivers State alone, although there are no accurate records in the state of people living with disabilities, people with disabilities continue to live with great physical, social, economic and attitudinal barriers in their daily lives," Chukwuka added.
The Tide reports that PLAG is held yearly to mark the International Day of People with Disabilities worldwide, through PLAG.
LOCE advocates the Sustainable Development Goals (SDGs) and creates awareness of the role of these goals in building a more inclusive and equitable world for children with disabilities. It is an inclusive play that provides equal opportunity for all children to play.
By: Susan Serekara-Nwikhana
HYPREP Moves To Sustain Water Supply In Ogoni Communities …Sets Up Action Plan Committee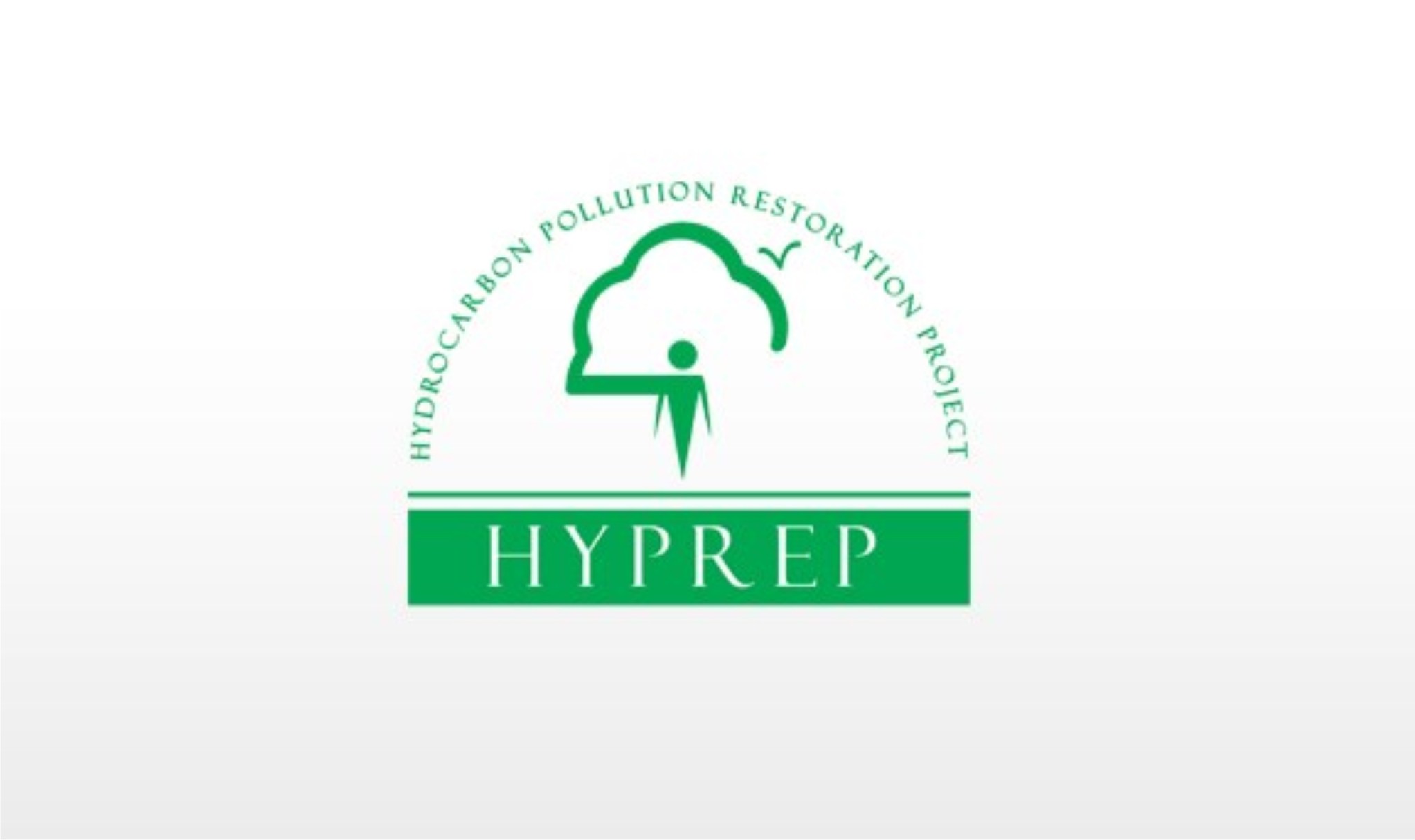 The Hydrocarbon Pollution Remediation Project (HYPREP) has organised a two-day workshop on sustainable potable water supply to Ogoni communities in Rivers State with a view to making the various ongoing water projects embarked upon by the project, on completion, to stand the test of time.
To this end, HYPREP at the end of the event, set up a high powered committee to fashion out a water policy framework for sustainable potable water supply to the Ogoni communities, comprising experts, community representatives and other Ogoni stakeholders.
The workshop, which commenced on Tuesday in Port Harcourt, attracted personalities from far and near, and terminated on Wednesday, with a visit to the water project sites in Khana, Gokana, Tai and Eleme Local Government Areas.
In his address, the Project Coordinator of HYPREP, Dr Ferdinand Giadom said the provision of potable water is a key derivable of the project as recommended for implementation in the United Nations Environment Programme (UNEP) Report on Ogoniland.
Giadom noted that Ogoni is not a virgin land when it comes to water schemes as the place is replete with all kinds of water facilities ranging from mono-pumps, neighbourhood water scheme to even the urban type with city wide reticulation, provided at various times by different donors and government agencies.
He, however, indicated that what is lacking is sustainability plan that had rendered all such efforts at providing potable water for the people moribund.
"Hence, the communities are left with no option than to resort to self-help even when their skies are decorated by large overhead water towers and their neighbourhoods dotted with never flowing water taps", he said.
While highlighting the fact that the mission of HYPREP to provide safe drinking water for Ogoni communities began in earnest in 2021 when former Minister of Environment, Dr Mohammad Abubakar flagged off the construction of six water contracts in Bori, Giadom said lack of sustainability, which has been the bane of all previous efforts to provide potable water in Ogoni is the reason for the convocation of the workshop.
According to him, the workshop is intended to harvest the participants' rich wealth of experience on how to run an enduring regional water scheme in Ogoni that meets international benchman.
"A water scheme that will train local hands to maintain to standard the facilities that we are installing. A water scheme that the people can call their own in every sense of the word for its protection and profitability. A water scheme that its model can be replicated in other communities of the Niger Delta. This water scheme we believe will put a final stop to the problem of water shortage in Ogoniland", he said.
Giadom further indicated that as a first step, towards achieving the sustainability plan of the water projects, HYPREP has commenced discussions with the relevant authorities to connect Ogoniland to the national grid.
In his goodwill message, the Manager, Ogoni Restoration Project, Shell Petroleum Development Company (SPDC), Dr Vincent Nwabueze expressed delight over the workshop, stressing that a lot of water schemes were installed in Ogoniland but could not see the light of day.
He noted that the essence of having the worksop was to ensure that the whole of Ogoniland has sustainable drinking water, saying, "SPDC is declaring our solidarity and support to this project".
On his part, GbenemeneTuaTua Tai and Paramount Ruler of Kpite Tai, King Samuel Nnee thanked the management of HYPREP for the bold step to ensure that Ogoni people reap the full benefits of the ongoing water projects, saying, "Water is life. We will do all we can to support HYPREP".
Also, the Natural and Paramount Ruler of Barako Community, Mene Kadilo Kabari commended HYPREP for the water project initiative, and affirmed that the project is actually constructing a brand new water project in his area.
One of the resource persons at the event and Professor of Engineering and Environmental Geology at the University of Port Harcourt, Prof. Enuvie Akpokodje, stressed the need for collaboration, saying, it is key for the water projects to be sustainable. Effective community participation, he said was important.
He also harped on the need for all HYPREP projects not to be politicised.
An institute and governance expert, Prof. Johnson Otun also presented a thought-provoking keynote paper geared towards sustainability of potable water supply in Ogoniland.
However, the presentation of Engr. Joseph Iyaye of the Bonny Utility Company Water Sustainability Model, actually set the tone of the general discussions.
The participants stressed the need for Ogoni communities to be connected to the national grid even as solar power and wind will facilities should be installed to power the water projects.
On administration, it was agreed by the participants that there should be a management water board with training components. It was also agreed that funding of the projects should not be left in the hands of government but funded by the people themselves.
The participants stressed the need for sensitisation to be intensified so as to improve security at the water project sites.
By: Donatus Ebi
Rep Empowers Nwebiara, Barako Communities
The member representing Khana/Gokana Constituency in the House of Representatives, Rt. Hon. Dumnamene Robinson Dekor, has promised to provide educational support to additional eight indigenes of Nwebiara and Barako communities in Gokana Local Government Area, following the reign of peace between the once warring communities.
A statement signed and made available to The Tide by the Rt. Hon. Dekor's Media Team, announced a special novelty football match between the two communities last Sunday, May 15, 2022, noting that the benefits of peaceful coexistence cannot be quantified.
The federal lawmaker, who was the Special Guest of Honour at the event, performed the kickoff of the match and re-emphasised his commitment to ensuring that the hard-earned peace, which has come between both communities, is sustained.
Dekor, who had earlier given educational support to two indigenes of both communities upon the return of peace to their land, also pledged to support eight more indigenes of both communities, which, according to him, will be used to remember the return of peace in both communities.
"At the town square in Nwebiara, I made a promise and I want to reinforce that promise because all we can do, instead of buying guns for our people, is to promote education because those who are educated will have opportunities.
"Most importantly today, to sustain this peace, I have spoken to my brother here, Hon. Dumle Maol, and the Paramount Rulers, but I'm moved to also improve a bit. You know we have one person each in higher institutions.
"I was asking if the strike is affecting them or not, that the second tranche is supposed to be ready now.
"But while we are going to do the second tranche, we also want to ask that the Menebon Barako should give us four additional persons from Barakpo, and the Menebon Nwebiara should give us four additional persons", he said and urged them to be gender sensitive in choosing the beneficiaries.
The former Deputy Speaker in the Rivers State House of Assembly and former Works Commissioner in the State, explained that five persons from Nwebiara will get N100,000 each annually to support themselves educationally, and same will be done for Barako to also support themselves educationally.
He commended the sponsor of the tournament and member representing Gokana Constituency in the Rivers State House of Assembly, Hon. Dumle Maol, for a job well done, saying that the people are proud of him.
Rt. Hon. Dekor also commended the two communities of Nwebiara and Barako, their paramount rulers and the Executive Chairman of Gokana LGA, Hon. Confidence Deko, for their efforts in sustaining peace in the area.
"If we didn't come out, we'll not sustain this peace. This football match is in furtherance of the peace process and I believe that more and more programmes and projects like this will come up so that we can sustain this peace.
"You have also seen that peace is what we all need for development to come. There was nothing standing between us except the devil that didn't want us to move forward. But today, God has brought the devil to shame", he said.
By: Susan Serekara-Nwikhana
Admitted Rivers Varsity Students Yet To Conclude Clearance Processes –VC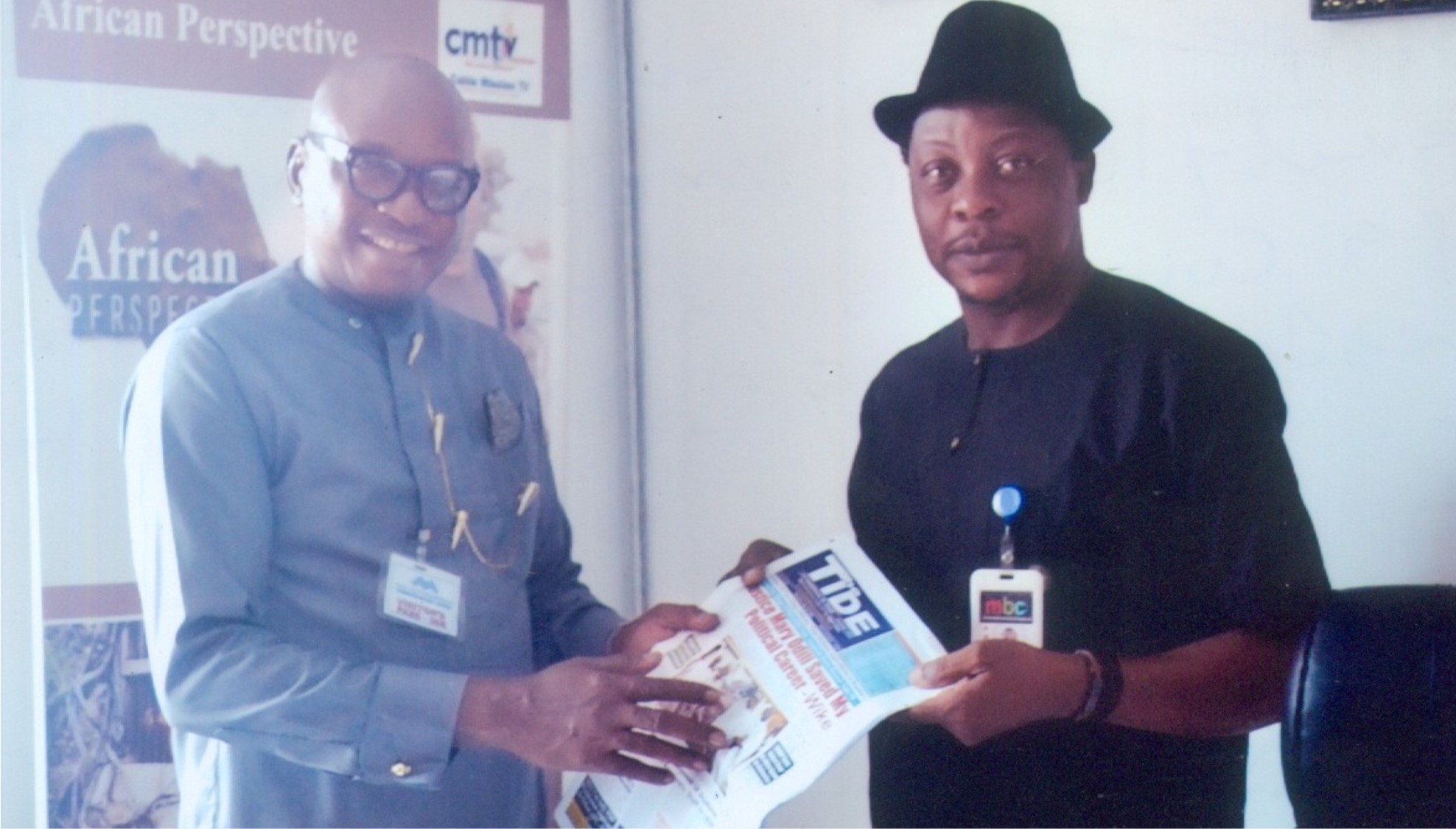 The Vice Chancellor of Rivers State University, Prof. Nlerum Okogbule, has disclosed that most of the admitted students of the institution have not concluded the clearance processes and payment of fees to formalise their studentship of the university.
Okogbule, who dropped the hint during the 40th matriculation ceremony of the university in Port Harcourt on Wednesday noted that most of the fresh students have paid their acceptance fees but are yet to pay the other fees even though the university's fees are one of the lowest in the country.
The Vice Chancellor disclosed that the management of the university has graciously extended the period for the exercise till Friday, May 27,2022 in order to enable such students conclude the clearance processes.
"You should therefore fully utilise this extension to conclude your clearance and fee payment processes. The implication of this is that any candidate who fails to utilise this opportunity and conclude with these processes will, as from Monday, May 30, 2022 not be countenanced as a student of the university", he said, and appealed to parents and guardians to ensure that their children and wards regularise their studentship within this time frame.
Okogbule further advised the students to take their studies seriously and not waste valuable time on unproductive ventures and activities, stressing that the key to success in an institution such as this is hard work and unwavering focus on your academic assignment.
He said the university has zero tolerance for all forms of anti-social activities such as membership of secret cult groups, examination malpractices, adding that the penalty for involvement in any of these activities is rustication from the university, as he does not waste time in doing this once a student is found culpable.
The Vice Chancellor hinted that the Students Affairs Directorate has a list of registered and acceptable clubs that students can belong in the university to assist them engage in extra-curricular activities on campus.
To effectively help you in your academics, Okogbule advised the students to cultivate the habit of attending lectures promptly and always make use of the Department/Faculty Library or the Central Library, and urged them to endeavor to practise proper time management, which is a major factor for academic success.
The Vice Chancellor noted that in order to encourage academic excellence, the university has a policy of declaring as University Scholars those who attain CGPA of 5.00 at the end of every academic session, saying the university will be responsible for the school fees of such students provided their CGPA does not fall below4.50. In addition, he said such students upon graduation will be given preference when employment opportunities are available.
By: Emeka Igbe