Orji Blasts Sit-Tight Politicians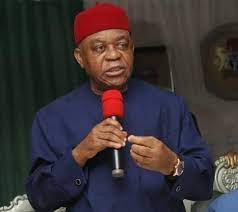 The immediate-past Governor of Abia State, and Senator representing Abia Central, Senator Theodore Orji, has said that re-cycling of expired politicians and the refusal of sit-tight politicians to vacate the political space for the younger ones are the reasons Nigeria is not making much progress in governance.
Senator Orji, who stated this while addressing newsmen in Umuahia, restated that his decision to quit elective position come 2023 was irrevocable. He said that his decision to bow out at the completion of his second tenure at the Senate was to allow the young generation prove their mettle.
Orji argued that there was no way the Not Too Young to Run Act signed into law in 2018 would be effectively implemented without the cooperation of the old politicians.
According to Senator Orji,  the Not Too Young to Run Act will remain a paper tiger until the old politicians are willing to vacate the political space.
His words: "I don't speak from both sides of my mouth. By 2023 I will not seek elective position again. "Dominating the political space till eternity is inimical to raising new crop of political leaders."
Orji who further explained that his decision to step aside in 2023 was personal and not under any pressure, urged old politicians to allow the young ones test their hands on the saddle.
On the corruption allegations against him being investigated by the Economic and Financial Crimes Commission, EFCC, which his kinsman and critic, Prince Benjamin Apugo, has always used against him, the former governor regretted that "Apugo does not comprehend the fact that being investigated by the EFCC does not automatically translate to being found guilty."
Senator Orji dismissed Apugo's attacks on him as misguided vituperations which he would not dignify with a response.
The former governor further  said that "unlike Apugo who is already in court with EFCC  over land grabbing, EFCC has neither indicted nor charged me to court for any offence."
He accused his detractors of writing petitions against him to distract him. Senator Orji also said that the Bill on the conversion  of Abia State Polytechnic Aba which he sponsored was still awaiting  presidential assent so that Abia would rightly get a Federal Polytechnic like other states as provided for in the Constitution.
On the delapidated Umuahia-Ikot Ekpene federal road, which has been recently awarded for reconstruction, Orji expressed hope that the federal government would live up to its promise.
He attributed the feat to a collaborative efforts of National Assembly members from Abia and  Akwa Ibom State.
Ayade Orders Recruitment Into Civil Service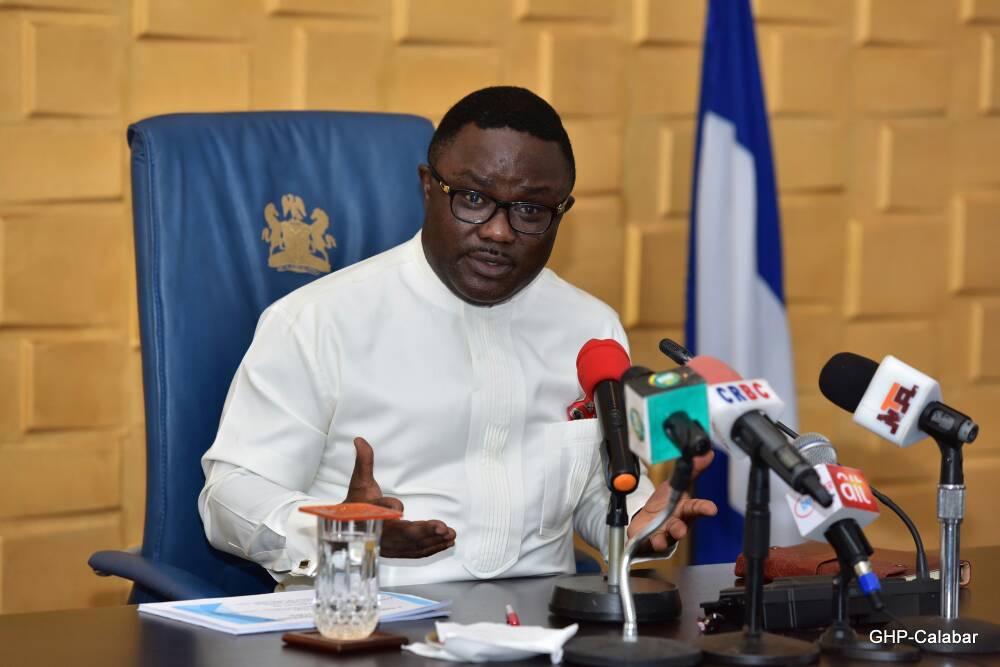 Governor Ben Ayade of Cross River State has ordered immediate recruitment into the state civil service to fill the vacuum that may occur due to workers' retirements.
The new Head of Service (HoS), Mr Timothy Akwaji, disclosed this on Wednesday during his maiden meeting with permanent secretaries on Wednesday in Calabar.
Akwaji said the creation of AkwaIbom from Cross River in 1987 caused a mass exodus of civil servants to the new state, leading to mass recruitment by the state government to fill the attendant vacant positions.
"Most of these workers will be exiting the service, having completed their mandatory 35 years in service and this may create a bureaucratic vacuum if there is no mentoring of those who may be left behind to keep the service running.
"The governor has, therefore, given approval for the recruitment of workers to cushion the effect of the impending mass retirement from the state civil service."
The Head of Service stressed the need for the permanent secretaries to mentor their subordinates, as directors and for other civil servants to look up to them as role models.
He said mentorship in the service had become necessary to enable civil servants discharge their responsibilities effectively.
APC Releases Timetable For Nat'l Convention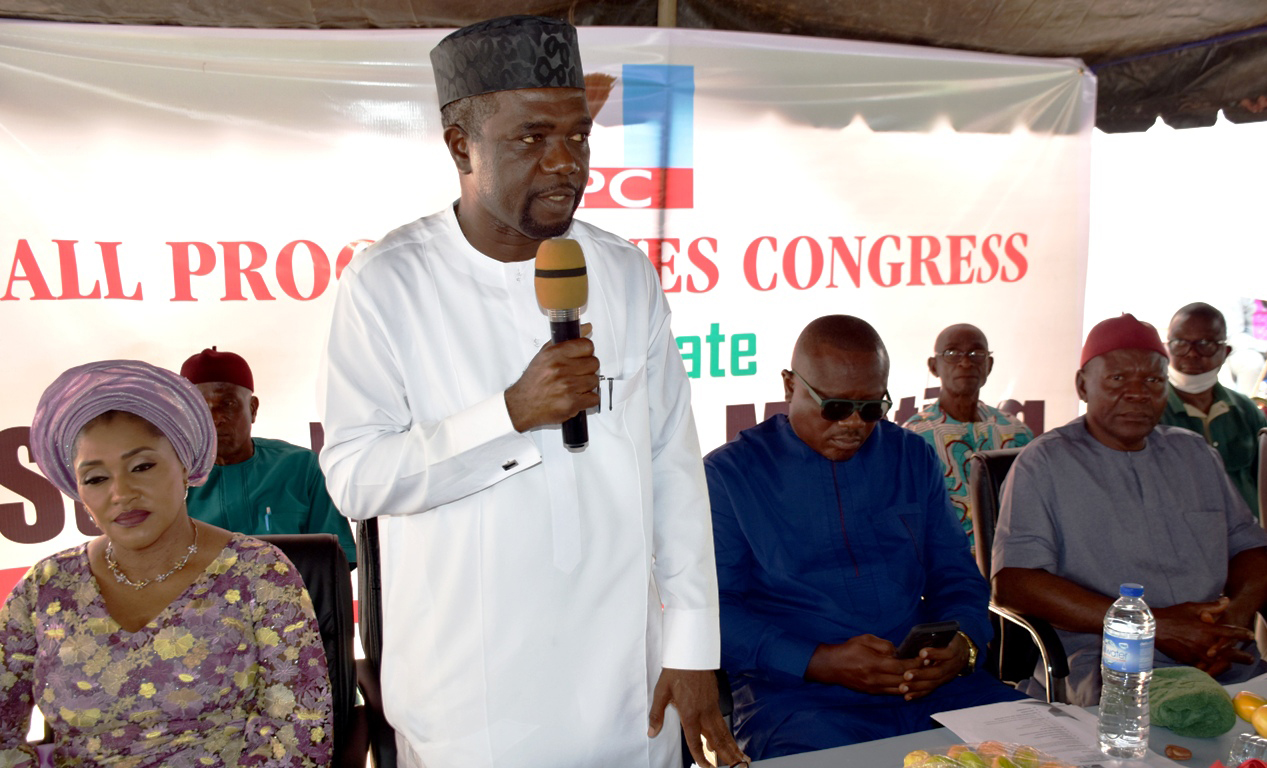 The All Progressives Congress has said it will begin the sale of forms for aspirants vying for its national positions ahead of the National Convention from February 14.
National Secretary, APC Caretaker and Extra-ordinary Convention Planning Committee, Senator John Akpanudoedehe, announced this in a statement he issued on Wednesday in Abuja.
He said, "The APC CECPC at its 19th regular meeting on Wednesday, January 19, 2022, at the party's National Secretariat considered and adopted the timetable/schedule of activities for the February 26, APC National Convention."
According to him, the schedule of activities ahead of the party's national convention is as seen below:
"Receiving of the interim report of the National Reconciliation Committee, January 31, 2022.
"Consideration and adoption of Reports of State Congresses February 2, 2022.
"Inauguration of the State Executives February 03, 2022.
"Sale of forms to all aspirants vying for National Offices at the APC National Secretariat, February 14, 2022.
"Submission of completed forms and accompanying documents at the APC National Secretariat on or before February 19, 2022.
"Publication of Sub-Committees February 19, 2022.
"Screening of all aspirants vying for National Offices February 20 February 22.
"Screening Appeals to hear and resolve complaints arising from the screening exercise February 23, 2022.
"Accreditation of all statutory and elected delegates to the National Convention – February 24 to February 25, 2022.
"National Convention to elect National Officers to the National Executive Committee February 26, 2022.
"National Convention Appeal to hear and resolve complaints arising from the National Convention February 28, 2022."
The APC scribe, at an interaction with newsmen at the party's National Secretariat, had earlier described as fake, reports that the party's leadership had zoned its national chairmanship position to a particular zone.
Akpankudohede said the report should be disregarded, adding that there was no decision on that.
INEC Dismisses Tinubu's Comment On PVCs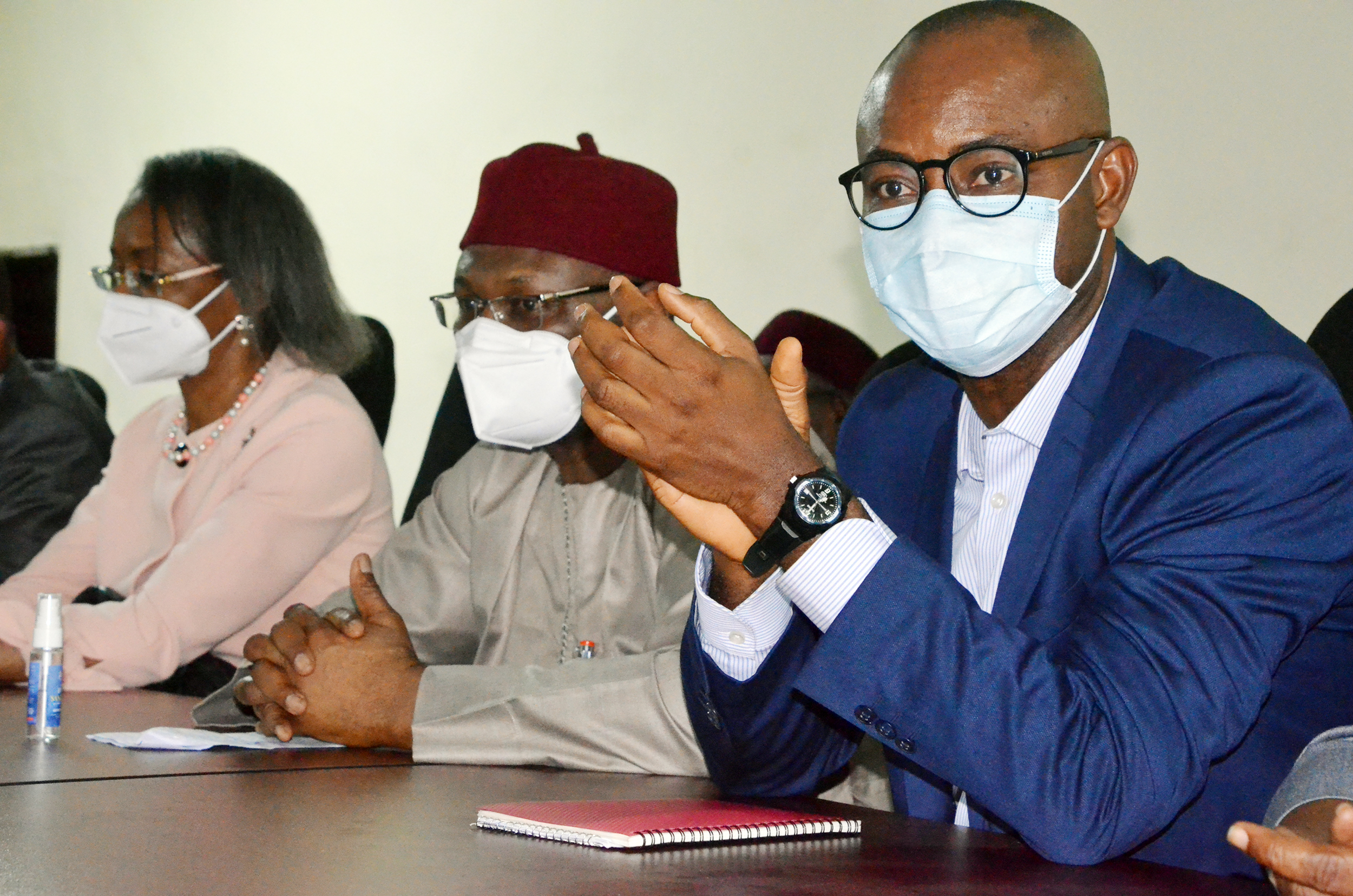 The Independent National Electoral Commission (INEC) says Permanent Voters' Cards (PVCs) have not expired.
The commission said this while responding to the comment credited to Senator Bola Tinubu, National Leader of the All Progressives Congress (APC).
Speaking while addressing the women leaders of the party who paid him a visit recently, Tinubu asked voters to obtain new PVCs.
Earlier in the month, after so much speculations, Tinubu formally announced his intention to contest for the 2023 presidency.
"In case they do not announce to you on time, the PVC you have has expired," Tinubu said.
"Take one family member, two family members, knock on all doors and make sure that the new registration… Because they may not announce to you on time. The PVCs you have have expired. Yes!
"You need to spread it to various local government and wards at each levels. No matter how difficult it is. To me, I look at it closely and you look at other elections being held, you will see that it's diminishing because those cards (is) expired. It's mandatory that you go and register to vote and achieve your aspirations. May God bless you and bless Nigeria."
But reacting, the Chief Technical Adviser to the Chairman of INEC, Prof. Bolade Eyinla, said those who have registered for election do not need to do so again because their cards are valid for future elections.
"This information is not correct. The PVC issued to all previously registered voters remains valid. This kind of statement will certainly push eligible voters to register more than once thereby creating the problem of double and multiple registrations," he said.
In the same vein, the Chief Press Secretary to the INEC Chairman, Rotimi Lawrence Oyekanmi, said that Nigerians who already have their PVCs do not need to register again.
He warned, "In fact, double registration is an offence under our laws. Eligible Nigerians are entitled to register only once."