Total Energies To Deliver Ikike Oil Project in 2022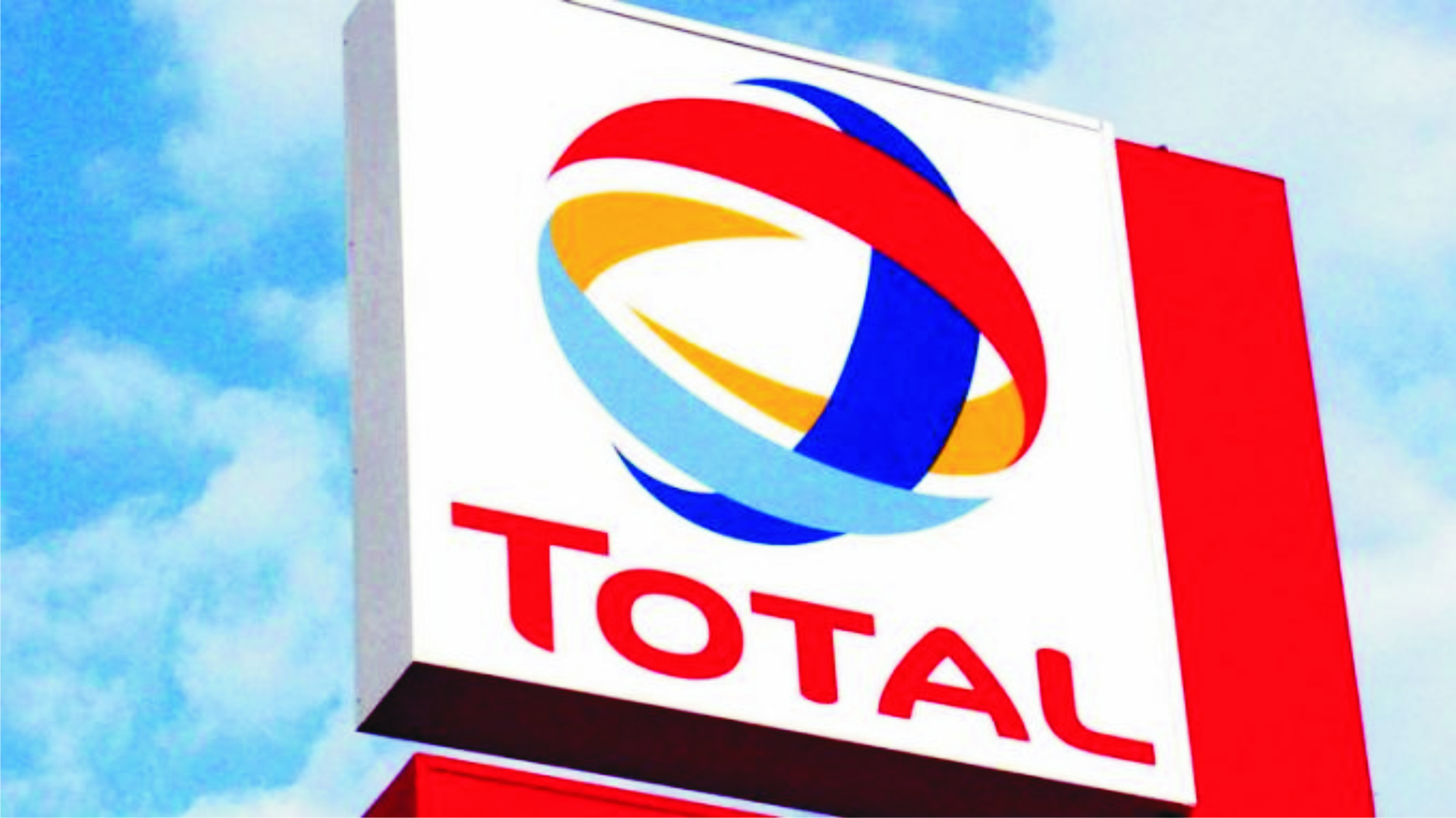 The Total Energies EP Nigeria Limited has promised to deliver Ikike project on stream next year having delivered Egina project in December 2018.
Ikike oil field is located in a water depth of 20m in the oil mining lease (OML)99, approximately 20km offshore Nigeria.
The Managing Director of Total Energies EP Nigeria Limited, Mike Sangster, disclosed this at the pre opening ceremony of the ongoing 39th Annual International Conference and Exhibition in Lagos.
He disclosed that the company has operated in Nigeria for over 60 years and is the only International Oil Companies (IOC ) with presence across the entire value chains of the oil and gas industry at the moment.
Sangster who was represented by the Deputy Managing Director DeepWater, Mr Victor Bandele, explained that Total Energies started downstream activities in Lagos in June 1956 and began upstream operations in Obagi, Rivers State in May 1962, and now boasts of 577 service stations across Nigeria.
The Managing Director said the company's total production is now about 55% oil, 40% gas and 15% electricity, expressing hope that in 2030, its production will be 50% gas, 35% oil and 15% power while in 2050, the mix is targeted to be renewable power; 40% gas (primarily carbon-free) and 20% liquid products.
He said the company's target was to get to net zero on its operations worldwide by 2050, assuring that the company is committed to this target and is working with all its stakeholders.
"We believe we can deliver clean more affordable and more available energy to all many people as possible", he said.
Sangster noted that Total Energies EP Nigeria Limited is currently the second largest producer of crude oil in Nigeria and also the busiest IOC in the country in the last 10 years.
The Total Managing Director also highlighted some of the benefits Nigeria is expected to enjoy from t
he Petroleum Industry Act (PIA).
He said the PIA is expected to eliminate regulatory/legal hurdles, attract critical investment, unlock financial resources, accelerate local content development and enhance employment among other opportunities.
According to him, PIA is the most significant legislative act that will impact the oil and gas landscape due to its ramifications on industry and country at large.
He warned that too frequent amendments would foster policy instability and instigate apprehension among investors.
He also expressed fear that many litigations against oil companies could threaten operational stability and induce long term uncertainties.
"To unlock and maximize the potentials of PIA, some points like political will for a consistent implementation of provision of the law need to be addressed", he said.
Sangster also suggested continuous engagement and consultations with stakeholders for the unflinching support necessary for the success of the law.
By: Ike Wigodo
Stakeholders Want Policies To Harness Gas Resources
An earlier plan by the defunct Petroleum Equalisation Fund (PEF) to equalise the consumption of gas, especially Liquefied Petroleum Gas may no longer fly as the government said subsidising the transport cost of the commodity in the face of a liberal market may not work.
This is just as stakeholders were demanding for deliberate policies that would enable the country to harness gas resources to benefit from the global energy transition agenda.
While the defunct PEF had disclosed earlier this year that a scheme to pay for the transportation of gas as part of an effort to encourage the use of cooking gas in homes across the country was being considered, the Nigerian Midstream and Downstream Petroleum Regulatory Authority (NMDPRA) said such a move may be unnecessary.
Executive Director, Distribution System, Storage and Retail Infrastructure at NMDPRA, Ogbugo Ukoha said although Nigeria has gas in large quantities, bottlenecks undermine realisation of full potential.
Speaking in Abuja recently on equalisation for gas, Uhoha said: "the Act provides for liberalisation. We can't set prices, we can't equalise it."
According to him, the market would stabilise at some point and deal with prevailing issues. The Independent Petroleum Producers Group (IPPG), headed by Abdulrazaq Isa, has also noted the right policies were necessary if Nigeria would benefit from its gas resources.
Stressing on the evolving industry landscape, ongoing industry reforms, IOCs' divestment, and the role indigenous exploration and production companies can play in this new era in guaranteeing the nation's energy security, Isa said: "Nigeria cannot afford to be left behind in view of the global energy transition agenda. Natural gas should be considered as a transition fuel with deliberate policies formulated to attract investment into the sector."
While noting that the PIA enactment will set a solid growth foundation for the entire industry, the IPPG Chairman said it was imperative that effective regulations are formulated to derive the full benefits of the Act.
According to Isa, ''industry-wide consultation in the enactment of regulations is required to promote inclusivity and ensure robustness of regulations''.
The IPPG Chairman also identified key challenges being faced by the industry in the areas of security, funding, high operating costs, lengthy contract cycle, amongst others.
''We look forward to collaborating with the NUPRC in finding long lasting and sustainable solutions to these challenges,'' Isa said.
Obasanjo Makes Case For Renewable Energy For Power Generation
Nigeria's former President, Chief Olusegun Obasanjo, has urged the country to embrace renewable energy for power generation.
Obasanjo, who led the country as military Head of State between 1975 and 1979 and civilian President from 1999 to 2007, made the call, last Friday at the inauguration of a two megawatts, MW, solar power project at the Olusegun Obasanjo Presidential Library in Abeokuta, the Ogun State capital,
He said solar energy is remarkably cost effective as it costs less than two and half years' supply of diesel to power the generators at the Library and that the project marks one of the enduring personal legacies he is proud to call his own.
"Today, I am speaking to you in a facility powered by the sun – solar energy. It is the way of a future Carter envisioned all those years ago. It will help build the future we want. The Olusegun Obasanjo Presidential Library solar power project is a reflection of our commitment to clean and renewable energy and is the single largest investment this not-for-profit organization has made.
"As large an investment as it is, it is remarkably cost effective. It costs less than two and half years supply of diesel to power our generators. So in diesel terms it pays for itself in less than 3years. So in effect the electricity it produces after three years is almost at no cost," Obasanjo said.
He noted that solar energy does not emit any green house gases that diesel generators do, and that, as such, it has the potential to earn carbon credits which are currently priced at US$40 per ton.
He added: "Based on estimated annual production of 2,307,000 kilo Watt hours per year, we can expect to earn nearly US$39,589 in carbon credits per year.
"By monetising this facility with strategic sponsorships and marketing alliances we will be able to generate revenue.
"Combined, this solar facility can generate electricity, generate revenues that contribute to the upkeep of the library, help save the planet making a small contribution to climate mitigation and adaptation, provide shade for parking, and be an inspiration for future generations. Who says you can't make a profit out of saving the planet?"
CSOs To Hold Confab On Fuel Subsidy Removal
Civil Society Organisations (CSOs) in Nigeria operating under the aegis of Civil Society Coalition for Economic Development (CED), on Thursday, said plans were afoot to organise a conference on 'Fuel subsidy removal' in Nigeria.
The coalition, which comprised 82 groups, disclosed this at a press conference in Abuja on Thursday, stressing that they were committed to pushing for subsidy removal as well as engaging other stakeholders in some sectors of the economy to see reasons with the government on the need to lay fuel subsidy payment to rest.
The convener of the group, Comrade Yusuf Dan Maitama, further said that the proposed theme of the conference is "Subsidy removal and the Future of Nigeria's Economy," adding that there was no better time for the total removal of fuel subsidy than now given the economic challenges the nation is going through.
According to the coalition, the conference which is slated for Tuesday and Wednesday next week will take place in Abuja and Lagos, featuring world-class resource persons in the oil and gas sector in order to refocus activities of Nigeria's oil and gas sector and to secure the nation's resources for its critical mass rather than private pocket benefactors.
The coalition lamented that the fuel subsidy regime which had been in place for the past 20 years, has enriched a few individuals and denied citizens of what was supposed to be a collective wealth, adding that moves by the present administration to end the subsidy regime were the right step.
Citing further reasons for the conference, the coalition posited that the Nigeria National Petroleum Company's commitment to implementing a policy that ensures total removal of subsidy should be supported by all.
"The fuel subsidy regime has in the last 20 years done more harm than good to the economy of the nation and it appears Nigeria is the only country in the world that has a fuel subsidy regime in place.
"We have slated a conference for Tuesday and Wednesday, 2022 and we are going to assemble top class oil experts to speak on reasons fuel subsidy regime should be put to rest," the group said.
Recall that the Minister of Finance, Budget and National Planning, Mrs Zainab Ahmed, had a few days ago disclosed to the Senate Committee on Finance that the Federal government would offer a N5,000 transportation grant to poor Nigerians to cushion the effect of fuel subsidy removal in 2022.