HIV/AIDS: Expert Tasks Govt On PMTCT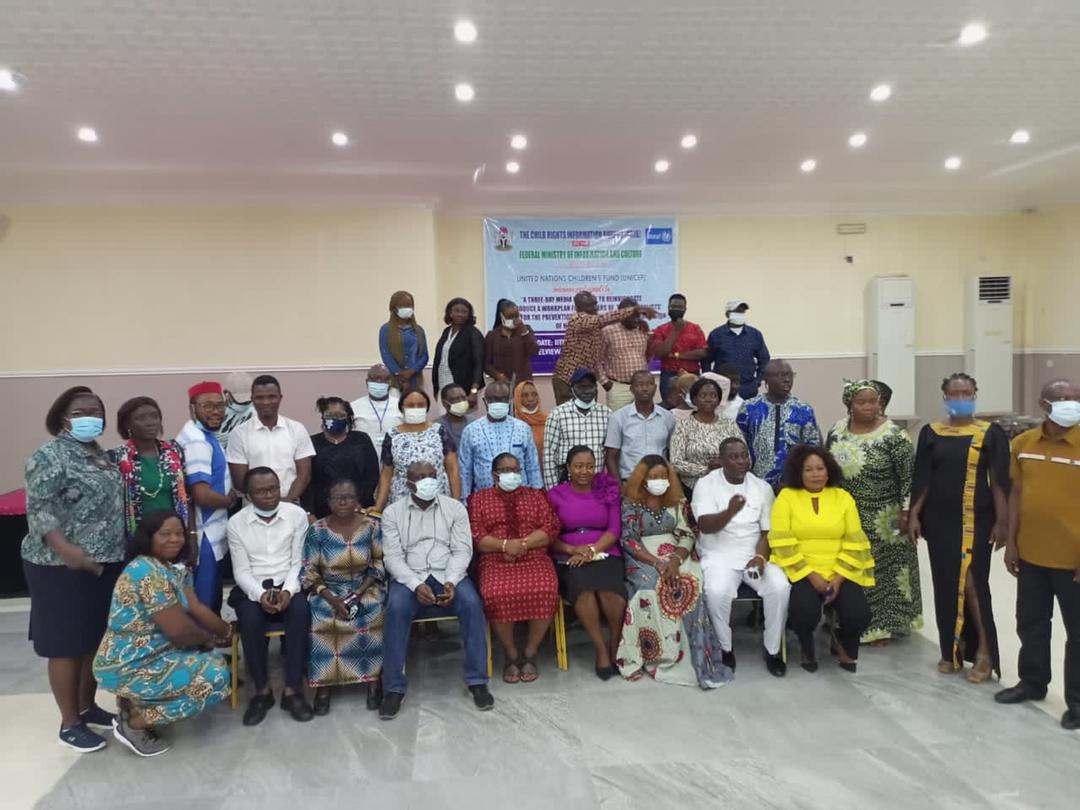 An expert in Prevention of Mother-To-Child Transmission (PMTCT) of HIV/AIDS, Dr. Abiola Davies, has called on government at all levels to give priority attention to PMTCT in order to achieve elimination of Mother-To-Child Transmission (MTCT) in the country.
Davies, who made the call recently in an exclusive interview with The Tide stated that since the commencement of PMTCT in 2002, Nigeria has only recorded 45 per cent coverage, against the 90 percent to 95 per cent coverage recorded by countries globally.
According to her, one of the major challenges is the fact that since the commencement of PMTCT in Nigeria, HIV/AIDS program which also includes PMTCT, has been donor-driven in terms of provision of consumables such as drugs and test kits.
"One of the major challenges we've had since the commencement (of PMTCT) is that most of the programming in Nigeria, HIV programming, including PMTCT, it's mainly donor driven. That means we have a developing agents organisation that is putting funding towards programming.
"Definetely, Government provides healthcare workers to work in the facilities. But when you talk about test kits, drugs and the tests that need to be done, they are mainly done by development organisations", she said.
In order to attain the required coverage, therefore, Dr. Davies said Government need to prioritize PMTCT specifically by owning the process, especially in terms of investing more money in it. "I will love to see that government puts more money, that it's more driven by government in funding to walk the talk", she stated, adding that "obviously, who pays the piper dictates the tune, and if development agencies have their own agenda they pursue sometimes, it may not always allign with the agenda of the Government".
She also noted that beyond funding by donor agencies, the bulk of money currently put in is from the Federal Government.
"Another challenge we have is that although the government is not putting that much money, most of the money is put in at the federal level. Most of the States are not putting that much funding to HIV/AIDS, not to talk of PMTCT", she said.
Consequently, she called for a declaration of national emergency on PMTCT.
By: Sogbeba Dokubo
WHO To Boost Indigenous People's Health …To Tackle Drowning As Health Menace
The World Health Organisation (WHO) last  Monday  approved a resolution to boost the health of indigenous peoples across the globe.
This follows requests by the Director-General to develop a global action plan for the health of indigenous peoples and to present it to the 79th World Health Assembly in 2026.
Indigenous peoples, although representing diverse population groups and communities, in general have considerably lower life expectancy than non-indigenous populations.
They also have a higher prevalence of many diseases and adverse health conditions, including diabetes, maternal and infant mortality and malnutrition.
The WHO assembly requested the action plan be developed in consultation with indigenous peoples; that WHO provide support to Member States, upon request, for improving indigenous health; and that the improvement of indigenous peoples' health be included in the development of the Fourteenth WHO General Programme of Work.
In the same resolution, the Health Assembly urged Member States to, among other tasks, develop knowledge about the health situation of indigenous peoples, with their free, prior and informed consent; develop, fund and implement national health plans, strategies or other measures for indigenous peoples; encourage the attraction, training, recruitment and retention of indigenous peoples as health workers taking into account the traditional knowledge and practices.
The delegates at the 76th World Health Assembly has  agreed on a resolution to accelerate action on global drowning prevention. The resolution requests Member States to assess their national drowning situation and to develop and implement multisectoral drowning prevention programmes.
Drowning causes 236 000 deaths every year. It is a leading global cause of injury-related child deaths. Over the past decade, 2.5 million people died from drowning, and over 90% of those occurred in low- and middle-income countries.
At the invitation of the United Nations (UN) General Assembly, WHO will coordinate actions within the UN system on drowning prevention and facilitate the observance of World Drowning Prevention Day on 25 July each year.
WHO will also set up a Global Alliance for Drowning Prevention with organisations of the United Nations system, international development partners and nongovernmental organisations. To better understand the true burden and impact of drowning, the resolution further requests WHO to prepare a global status report on drowning prevention.
Rivers Malaria Burden Declines -RSG
The state malaria burden is now on the decline according to statistics revealed by the state government.
Former Commissioner for Health, Prof Princewill Chike during a chat with newsmen in Port Harcourt said the state malaria prevalence is at nine percent.
This he said is far from the national malaria prevalence at 22 per cent.
In his words: " the target is for a zero malaria status in the state, Rivers state ranks among the best five state with less prevalence in the country.
He related that in Africa malaria scourge still kill many as 245 million persons were recorded in 2022, as Nigeria accounts for 29 percent of this statistics.
He lamented that pregnant women and children under five years are vulnerable and hence should take the new vaccine now available in the country.
Urging the public to take care of their health seriously and prevent malaria, the health commissioner advised them to sleep under treated nets and ensure they go for tests before treating malaria.
On what the state was doing to check the scourge, Chike said the state government is putting in place facilities through building and equipping of hospitals and health centres across the State.
He assured that the state is targeting a zero malaria status by 2030, or reduced to at least 90 percent.
By: Kevin Nengia
Natural Methods To Manage Hypertension (2)
Still, if you suspect you are sensitive to the effects of caffeine, consider cutting back to see if it lowers your blood pressure.
Caffeine can cause a short-term spike in blood pressure. However, for many people, it does not cause a lasting increase.
Learn to manage stress. Stress is a key driver of high blood pressure.
When you're chronically stressed, your body is in a constant fight-or-flight mode. On a physical level, that means a faster heart rate and constricted blood vessels.
When you experience stress, you might also be more likely to engage in other behaviors that can adversely affect blood pressure, such as drinking alcohol or eating processed foods.
Several studies have explored how reducing stress can help lower blood pressure. Here are two evidence-based tips to try:
· Listen to soothing music:Calming music can help relax your nervous system. Research has shown it's an effective complement to other blood pressure therapies.
· Work less: Working a lot and stressful work situations are both linked to high blood pressure.
Chronic stress can contribute to high blood pressure. Finding ways to manage stress can help.
Eat dark chocolate or cocoa
While eating massive amounts of dark chocolate probably won't help your heart, small amounts may.
That's because dark chocolate and cocoa powder are rich in flavonoids, which are plant compounds that cause blood vessels to dilate.
A review of studies found that flavonoid-rich cocoa may reduce short-term blood pressure levels in healthy adults.
For the strongest effects, use non-alkalized cocoa powder, which is especially high in flavonoids and has no added sugars.
Dark chocolate and cocoa powder contain plant compounds that help relax blood vessels, which may lower blood pressure.
Lose weight
In people with overweight, losing weight can make a big difference to heart health.
According to a 2016 study, losing 5% of your body weight could significantly lower high blood pressure.
The effect is even greater when weight loss is paired with exercise .
Losing weight can help your blood vessels do a better job of expanding and contracting, making it easier for the left ventricle of the heart to pump blood .
Losing weight can significantly lower high blood pressure. This effect is even more pronounced when you exercise.
If you smoke, consider quitting
Among the many reasons to quit smoking is that the habit is a strong risk factor for heart disease.
Every puff of cigarette smoke causes a slight, temporary increase in blood pressure. The chemicals in tobacco are also known to damage blood vessels.
However, studies haven't found a conclusive link between smoking and high blood pressure. This could be because people who smoke regularly develop a tolerance over time.
Still, since both smoking and high blood pressure raise the risk of heart disease, quitting smoking can help lessen that risk.
Though there is conflicting research about smoking and high blood pressure, both increase the risk of heart disease.
Cut added sugar and refined carbs
There is a growing body of research showing a link between added sugar intake and high blood pressure.
In one study, increased consumption of sugar-sweetened beverages was linked to higher blood pressure levels in children and adolescents.
And it is not just sugar — all refined carbs, such as the kind found in white flour, convert rapidly to sugar in your bloodstream and could cause problems.
Some studies have shown that low carb diets may also help reduce blood pressure.
In fact, one review of 12 studies showed that following a low carb diet could reduce systolic and diastolic blood pressure, along with several other risk factors for heart disease.
Bottom line: Refined carbs, especially sugar, may raise blood pressure. Some studies have shown that low carb diets may help reduce your blood pressure levels.
11. Eat berries
Berries are full of more than just juicy flavor.
They're also packed with polyphenols, natural plant compounds that are good for your heart.
Polyphenols can reduce the risk of stroke, heart conditions, and diabetes and improve blood pressure, insulin resistance, and systemic inflammation.
One study assigned people with high blood pressure to a low polyphenol diet or a high polyphenol diet containing berries, chocolate, fruits, and vegetables (31).
Those consuming berries and polyphenol-rich foods experienced improved markers of heart disease risk.
Berries are rich in polyphenols, which can help lower blood pressure and the overall risk of heart disease.
12. Try meditation or deep breathing
While these two behaviors could also fall under "stress reduction techniques," meditation and deep breathing deserve specific mention.
Both meditation and deep breathing may activate the parasympathetic nervous system. This system is engaged when the body relaxes, slowing the heart rate, and lowering blood pressure.
There's quite a bit of research in this area, with studies showing that different styles of meditation appear to have benefits for lowering blood pressure.
Deep breathing techniques can also be quite effective.
In one study, people who practiced diaphragmatic breathing, a deep breathing technique, twice daily for 4 weeks experienced a reduction in systolic and diastolic blood pressure.
Both meditation and deep breathing can activate the parasympathetic nervous system, which helps slow your heart rate and lower blood pressure.
13. Eat calcium-rich foods
People with low calcium intake often have high blood pressure.
While calcium supplements haven't been conclusively shown to lower blood pressure, calcium-rich diets do seem to be linked to healthful levels.
For most adults, the calcium recommendation is 1,000 milligrams (mg) per day. However, some individuals may require higher amounts, including older adults .
In addition to dairy, you can get calcium from collard greens and other leafy greens, beans, sardines, and tofu. Calcium-rich diets are linked to healthy blood pressure levels. You can get calcium by eating dark leafy greens and tofu, as well as dairy.
14. Take natural supplements
Some natural supplements may also help lower blood pressure. Here are some of the main supplements that have evidence behind them:
· Aged garlic extract: Researchers have used aged garlic extract successfully as a stand-alone treatment and along with conventional therapies for lowering blood pressure (36).
· Berberine: Though more research is needed, some studies have found that berberine could potentially help lower blood pressure levels (37).
· Whey protein: A 2016 study found that whey protein improved blood pressure and blood vessel function in 38 participants (38).
· Fish oil: Long credited with improving heart health, fish oil may benefit people with high blood pressure the most (39).
· Hibiscus: Hibiscus flowers make a tasty tea. They're rich in anthocyanins and polyphenols that are good for your heart and may lower blood pressure.
Researchers have investigated several natural supplements for their ability to lower blood pressure.
15. Eat foods rich in magnesium
Magnesium is an important mineral that helps blood vessels relax.
While magnesium deficiency is pretty rare, many people don't get enough magnesium in their diet.
Some studies have suggested that getting too little magnesium is linked with high blood pressure, but evidence from clinical studies has been less clear.
Still, you can ensure that you're meeting your needs by enjoying a variety of magnesium-rich foods, including vegetables, dairy products, legumes, chicken, meat, and whole grains.
Magnesium is an essential mineral that helps regulate blood pressure. It can be found in a wide range of whole foods, including legumes and whole grains.
High blood pressure affects a large proportion of the world's population.