Amplitude Of Governor Wike's NEW Rivers Vision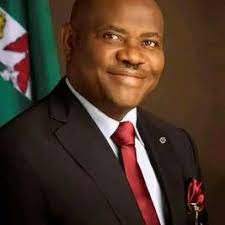 Few weeks ago, the Rivers State Commissioner for Information and Communications, Pastor Paulinus Nsirim invited journalists to his office to intimate Rivers people about the readiness of his Ministry to commence the second phase of its advocacy campaign programme hash tagged, #OurStateOurResponsibility.
The initiative is aimed at mobilising people living and doing business in Rivers State to promote the giant strides recorded by the Governor Nyesom Ezenwo Wike's administration, showcase the proud heritage of the Rivers people known for their traditional hospitality and to change the negative narrative about the state. It was first launched on July 13, 2019.
Observers allude to the fact that Rivers State under Governor Nyesom Ezenwo Wike, in the last six years, has witnessed unprecedented developments in areas of landmark projects and social re-engineering that have brought about tremendous positive impact in every facet of life.
In executing the first phase of the campaign, the Ministry took the advocacy to the doorsteps of different media organisations, traditional rulers, various professional bodies and associations, including faith-based organisations with a clear mission to etch into the psyche of everyone living and doing business in Rivers State to know that the State belongs to them all and therefore the responsibility to uphold virtues that only portray the State in good light and to counter evil political, religious and ethnic bigots whose stock in trade is to demarket the State.
Two years down the line, reports have indicated overwhelming and massive buy-in by citizens from all walks of life resident in the State. Indeed, people from all facets of society including non-indigenes residing and or doing business in the State readily embraced and owned the message of #OurStateOurResponsibility.
The campaign received such high level of acceptance by the public as the Ministry leveraged on the glaring unprecedented achievements of the state Governor, Nyesom Ezenwo Wike who has shown unparalleled commitment to religiously execute his deliberately mapped out NEW Rivers Vision blueprint launched shortly after he assumed office as Governor on May 29, 2015.
This motivated the Ministry to tinker on a second phase of the campaign, this time, aimed at evolving further steps to impress the message in the hearts of the citizens with deliberate intention to ensure that everyone becomes a major stakeholder in the Rivers project and to portray the State in its true positive status as the most hospitable in Nigeria. The second phase of #OurStateOurResponsibility was launched on September 1, 2021.
Rolling out the various segments of the second phase, Nsirim told the media that the advocacy campaign would stretch beyond solidarity campaign to engage residents of the State on essay writing, theme song, skits and short film competitions which would attract cash prizes.
"As an incentive, the Ministry of Information and Communications has earmarked cash prizes for the first, second and third place winners of the essay competition. There would also be consolation prizes for the fourth, fifth and sixth placed participants. In addition to the cash prizes, the winners would also be presented with memorable plaques for their efforts on October 4, 2021," he told newsmen.
The Commissioner disclosed that the Ministry would also call for entries from members of the public, including members of the Port Harcourt chapter of the Advertisers Practitioners Council for the theme song selection, skits and short film competitions centred around the hash tag to further create more awareness that would give greater visibility to the advocacy campaign.
The essay competition is between people within ages 16 to 25 years. According to the Commissioner, the reason for this is to inculcate in the minds of the young ones the idea and ideals behind the advocacy campaign, as future drivers of the advocacy.
"Apart from the monetary incentives that would accompany the best of each category, the works would receive reviews on the media platforms of the Rivers State Ministry of Information and Communications, plaques would also be presented to the winners. Moreover, winners of the various categories would become Ambassadors of the Ministry of Information and Communications and would be specially invited in all activities of the Ministry for the quarter (three months) of their reign," said Nsirim.
The spokesman of the Rivers State Government did not end at conveying of the message within the confines of his office, but he took a step further to engage the various state-owned media organisations on a live radio and television programmes as another avenue to elicit public conversation in advancing the advocacy to the public.
At the Radio Rivers, Nsirim was equivocal on the justification for the advocacy campaign. He told millions of listeners that the ingenuity of Governor Wike has brought about rapid infrastructural development of Rivers State, hence, the need to sell the good product.
The Commissioner described the developmental strides of Governor Wike in the last six years as unparalleled and revolutionary. "For anyone living and doing business in Rivers State, what has happened in the last six years is like a revolution."
"Things that they least imagined would happen in the State are already happening because of the ingenuity of one man who has come to really serve his people," he said.
Nsirim recounted the numerous infrastructural development initiatives of the state government in the various sectors, including education, healthcare delivery, agriculture, roads and bridges, security, sports, amongst others, saying that the state government is carrying out a silent revolution.
"This government is carrying out a holistic agenda for our people, and like I tell people, Governor Nyesom Wike is a visionary leader. He is building for tomorrow.
"He is building all the sectors of the economy for people to enjoy. Rivers State is supposed to be a haven of sort, and that is what Governor Wike is trying to do in redefining governance here.
"There is no local government in Rivers State that is not feeling the impact of this administration. Rivers State Government under Governor Wike is to ensure that the interest of Rivers people is protected," Nsirim emphasised.
He said Wike has become the beautiful bride because the facts on ground had distinguished him from the crowd as a man carrying out a revolution in governance in Nigeria. "All the media houses have come to recognise that and have given him awards."
As guest to the Garden City Radio station live programme, Nsirim told the numerous listeners that the Chief Executive of the State, Governor Wike's vision is to place Nigeria on the path of true federalism. "The point I would want every Rivers person to understand first is, today, we have a Governor Wike, a visionary leader beyond Rivers State and beyond the shores of Nigeria.
"What you have seen with the VAT issue just clearly shows that we have a man at this time in history who has taken it upon himself to right the wrongs and place Nigeria on the path of true federalism.
Bolstered by the unprecedented achievements of Governor Wike which has made it easier for the #OurStateOurResponsibility campaign message to be sold, the Information and Communications Commissioner mocked the leadership of the opposition in the State which had earlier expressed scepticism on the success of the Wike's government.
"Remember and I like making this point because people need to know where we are coming from. In 2015, this man was told they would see where he would see money to pay salaries and do projects
"He inherited four months' unpaid salaries. He inherited five months' pension arrears. This was the only administration in Nigeria that did not get a handover note from the previous administration, but look at where we are. We are in a place of glory," he said.
Nsirim described the rapid development witnessed in the State currently as a golden era. "I also make the point that because Governor Wike is a people-oriented Governor, even the less privileged feels the impact of his administration. The Rehabilitation Centre we have at Iriebe today is the best in the country.
The Commissioner insisted that the Governor remained committed to his ultimate desire to make Rivers State the destination of choice.
Playing guest to the Rivers State Television on a live programme, Nsirim said categorically that Governor Nyesom Wike has made Rivers people proud by showing the roadmap for development and governance in Nigeria.
"That's why it pays to have a patriotic leader at the helm of affairs. All the places we have gone to receive awards as best Governor, the story is the same. Wike has made Rivers people proud, that's why I am proud working with him.
"You don't need a lot of advertising, when you have a good product. Wike has become the face of democracy in Nigeria, so, you don't need to struggle to convince people to rally around you.
"The facts on ground in the areas of infrastructure network, education, Sports, security, human capital development amongst others, speak for themselves.
"These are things you thought would never be possible. But one man who has vision, political will and the interest of Rivers people has come to redefine governance in Rivers State and Nigeria," the Information Commissioner remarked.
Nsirim is optimistic that the second phase of the #OurStateOurResponsibility advocacy campaign will achieve it's set goal of enlisting effective citizens participation in governance in the state.
Ibim, Special Assistant, Media, Honourable Commissioner for Information and Communications, Rivers State.
The Right Political Choice And Trajectory For Ijaw Nation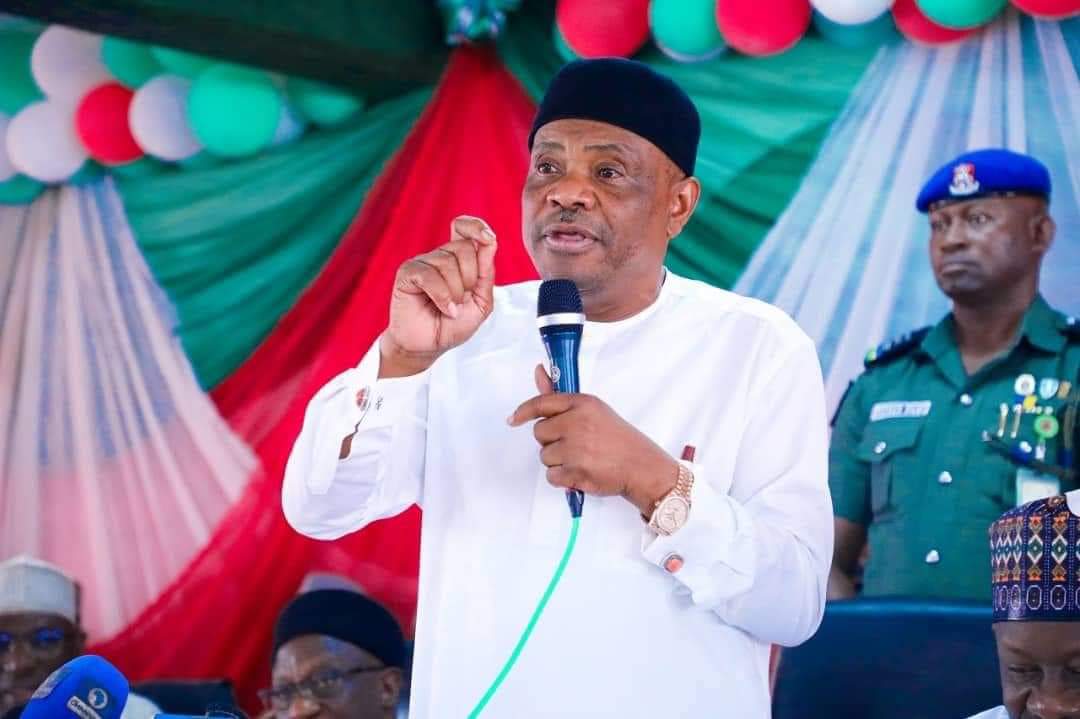 Recent political developments in Rivers State particularly that concerning the arrest and trial of Hon. Farah Dagogo (a member of the House of Representatives) followed by the issuance of a 48-hour ultimatum for his release made to Governor Nyesom Wike by the Ijaw National Congress (INC) and subsequent reaction by the governor, has once again drawn the attention of Ijaws and non-Ijaws to whether it is expedient and appropriate for those at the helm of leadership of Ijaw nation, to politicise every issue that develops in the region.
Current demographics rank the Ijaws as the 4th largest tribe in Nigeria after Hausa/Fulani, Yoruba and Igbo. Apart from Bayelsa State which is inhabited by only the Ijaws, in Rivers, Delta, Ondo and Akwa Ibom, the Ijaws are in minority compared to other ethnic groups that dominate those states. These demographics suggest that the Ijaws should exhibit the highest level of sophistication in political engagement to jealously project and protect the Ijaw national heritage and interest rather than by kneejerk and pedestrian saber-rattling, rabble rousing and needless posturing.
It is saddening that despite the sensible path beaten by forefathers of the Ijaw nation in navigating through the difficult labyrinth of political web that led to the modest achievement the Ijaw nation and its people have recorded so far, the present generation seems to have jettisoned reason and careful calculation and instead resort, every now and then, to incoherent, tactically and strategically deficient approach to statecraft.
A lofty example of how past leaders of Ijaw nation responsibly engaged with other ethnic groups in Rivers State is at the advent of the 4th Republic in 1999. The Peoples Democratic Party (PDP) was undeniably the foremost political party then and closely followed by the All Peoples Party (APP). The PDP leadership in Rivers State was in the firm hands of leading politicians of Ijaw extraction such as late Chief Marshall Harry, late Chief A.K. Dikibo, late Alabo Tonye Graham-Douglas, Chief Albert Horsfall, amongst others. Despite that another Ijaw son, Chief Ebenezer Isokariari, was seeking to rule the State on the platform of APP, these Ijaw leaders voluntarily ceded power to the upland by supporting Dr. Peter Odili to become the governor of Rivers State in 1999. They did so because, with the earlier creation of Bayelsa State out of the old Rivers State, the old dominance by Ijaw riverine people on the politics of the State had been compromised or altered. They were faced with either willingly ceding power to the upland or losing it electorally. They chose the first option. It was smart and pragmatic political thinking.
Truth must be told that in the present power configuration of Nigeria, no ethnic group (including the Ijaw nation) can successfully go it alone politically. Without considerable presence in the South-South, South-West and South-East, the Hausa/Fulani dominated NPN would not have won and dominated political power from 1979 to December 31, 1983 when the government was overthrown by the military. After the debacle of June 12 and the ensuing interregnum that followed, it took the active involvement of leaders of Hausa Fulani extraction for a Yoruba, Olusegun Obasanjo, to climb the saddle as a democratically elected President on May 29, 1999.
Which way forward for the Ijaw nation?
It is time for the leaders of Ijaw nation to do a deep retrospection and reflection with a view to separating politics from other issues in order not to continue to mislead Ijaw people. For instance, the greatest tragedy that will befall Ijaw people will be to mix politics with issues that require legal resolution. Ijaw leaders must separate them and not see such through the prism of politics. That is the only way we can collectively isolate perpetrators of illegality and put them away from descent society to enable the inflow of investments which will subsequently lead to economic development and the ultimate upliftment of our people's standard of living.
A bit more reflection reveals that no President in Nigeria has done more for his people while in office. Many may blame the faulty political structure of the country for this trend but the truth remains that President Obasanjo ruled Nigeria as a civilian president for eight years with no significant benefit to Ogun State where he hails from; not even the Lagos-Ibadan Expressway got any significant attention. Same for when an Ijaw son, President Goodluck Jonathan called the shots for over six years as President. The East/West Road and the much-expected NLNG Train 7, for example, never got any boost. No one can completely dismiss the agitation for political leadership by Ijaw ethnic group or any other group for that matter. But what cannot be denied is that such leadership, even when achieved, only panders to the people's emotion and not in terms of concrete achievements.
Ijaw nation can only ask and get its fair share in the larger Nigerian nation when we cooperate and support other ethnic groups. We must discard the selfish mindset that everything must come to us at all times. If we fail, refuse or neglect to support others, whether in politics, economy and other spheres, we indirectly relinquish our moral right to demand for what should be ours when our time comes.
The youths of Ijaw nation must retrace their steps and adopt the moral high ground and sophistication in political engineering that saw our forefathers excel and triumph over adversaries and surmount intractable obstacles both as individuals and as a group. Ijaw youths must de-emphasise warmongering as a political tool but engage and work with others to achieve the short and long term objectives and aspirations of the Ijaw nation within the Nigerian political environment.
By: Davies Ibiamu Ikanya
Dr. Ikanya is a chieftain of the Peoples Democratic Party (PDP), Rivers State.
Ray Morphy And The Burden Of A Misinformed Columnist
Our attention has been drawn to an article titled: "Garrulous Wike And His Presidency Mirage!", written by Ray Morphy and published on his regular Leadership Newspaper Column, 'Tuesday with Ray Morphy'.
From the title alone, one would immediately infer that this is another hack installment in the Wike bashing enterprise; an irresistible temptation and authorial escapade which a host of Newspaper columnists, most of whom are always certainly 'alerted' with a burgeoning bump in their account balances, have resorted to, in typical fashion.
To set the records straight, let us state unequivocally that we have nothing personal against Chief Ray Morphy'. Afteall, he is the "Mgba Ntol, Njoram Mfan, Ovar Okan, Nkpume Utonkor! Shaman!" (his traditional title we assume), as he described himself, in a revealing epistle to his Governor, Sir Ben Ayade titled: "He never listened". Of course, we will have reason to revisit these two references further in this rejoinder.
Ordinarily, we would not have bothered to join issues with Chief Ray Morphy', not only for the reason that he was a Former Special Adviser to Gov Ben Ayade on Strategy and National Contact, but most importantly, out of deferential reverence to his revered father, Late Chief Iwong Inyam Morphy, who played gladiatorial roles not only in shaping the proud Ogoja Ethnic Nationality's development and charting a course for its future but indeed in heroic narratives how he saved the Ogoja Nation from annihilation during the Civil War.
He was also a former Chairman, New Nigerian Newspaper Limited, a journalistic trait which of course his Scion, Chief Ray Morphy has inherited.
It is therefore quite surprising and disappointing that Chief Ray Morphy, for whatever fee, would pick up his pen and write against a modern day political Maverick like Governor Nyesom Wike, who is unquestionably displaying the admirable traits of courage, patriotism, valour and fearlessness, which his own father exhibited as an older generation political icon, and for which he is still being celebrated today and will be seranaded in folkloric songs for generations to come.
It is even possible that so many Ogoja citizens, when they see and hear Governor Wike today, will be reminded with great nostalgia, the redoubtable deeds of the legendary late Chief Iwong Inyam Morphy, the iconic hero of Ogoja kingdom, who would have frowned from the great beyond, to see what his son wrote about Governor Wike. It is indeed sad.
Like we stated earlier, we have nothing personal against Chief Ray Morphy and we are even pleased to know, by his own admission, that he knew Governor Wike personally before he became governor. But several misinformed analysis and misleading innuendos in his article, which particularly bother on integrity and leadership responsibilities, must be addressed, to set the records straight.
For example, Chief Ray Morphy talks about multiparty democracy, which should operationally embrace bipartisanship and tolerance of criticisms or opposing views, which are as important as integrity and accountability. Indeed this is the utopian fallacy of great theoretical mettle, which many Nigerian columnists and analysts deliberately offer, while being economical with the truth which defines the peculiar brand of democracy we operate, and are quick to sound intellectual with such academic no-brainers.
While we wish appreciate Chief Morphy's candid and honest admission that Governor Wike deserves credit for his infrastructural development of Rivers State, which are shining brightly for all to see, we actually find it quite funny that for a man who himself has ventured into the robust terrain of partisan politics, albeit surreptitiously attempting unsucessfully to ride on the fame of his late projenitor, would now say in the same vein, that Governor Wike is yet to learn the fine art of statesmanship and makes politics seem a constant war between him and his numerous opponents.
In his examples of Governor Wike's lack of statesmanship and intolerance of criticism, he mentions the recent incident involving Hon. Farrah Dagogo, and the only thing to say in response is that Ray Morphy is unfortunately ignorant of the facts of the situation. The matter is now however before a competent court of law in accordance with due process, instead of dictatorship, where charges have been brought against him.
We want to categorically tell Chief Morphy that he cannot and does not know Rivers State and its people more than the Governor and the Chief Security officer of the State. His peripheral references and obvious misinformation on the matter, has rendered his argument inchoate.
In the case of Godwin Obaseki and his Deputy, it would have been sufficient to tell Chief Morphy that this matter is the internal affairs of the PDP, but then, need we also remind him of how Governor Wike's hotel was placed under siege by the police for three days, when he went, on the directive of the PDP leadership, to deliver Edo state?
Do we need to remind Mr. Morphy of how Governor Obaseki visited Government House Port Harcourt to appeal to Governor Wike, to use his considerable influence to intervene and pacify those who were against his defection and automatic ticket, and how the same Governor Obaseki forgot his egotistical 'delusions of grandeur', when he was on his knees begging the PDP leadership, to accept him and his Deputy and bring them under the big umbrella? Ray Morphy should do his homework properly before dabbling into issues he has scant comprehension about.
As for Govenor Wike's criticism of Governor Ben Ayade as a '419 Governor', we need not go too far, but only have to refer Chief Morphy to his own bitter epistle to Governor Ben Ayade titled: "He never Listened", in which after his 10 point whitewash of his own Governor; points which were all saturated with "419" characteristics, the Ogoja Chief ended his hardknocks on Governor Ayade with the following words: "Now you know WHY I RESIGNED THAT APPOINTMENT! Today, I stand tall because I am vindicated! But I am saddened by the wasted years!". And this was way before Ayade came into Governor Wike's crosshairs.
And ofcourse we can understand and sympathise with Chief Morphy's obvious chagrin over Govenor Wike's admonition of a Rivers Chief, which at that time was serious, but is now humorized and sadly recontextualized by detractors, who did not understand the gravity of whatever situation had provoked the spontaneous ire of the Rivers Governor. Chief Morphy is: "Mgba Ntol, Njoram Mfan, Ovar Okan, Nkpume Utonkor! Shaman!" and his solidarity with that co-Rivers Chief is admirable but wasted just like his years as Special Adviser to Gov Ben Ayade on Strategy and National Contact.
On Governor David Umahi's matter, Governor Wike beyond all the rhetoric, has already encouraged the PDP to initiate legal action against his defection, which is what every sensible and confident leader would do, but which sadly, most of our leaders who are only too concerned about securing power rather than deepening our democracy, have been deliberately avoiding. Governor Wike's loyalty and commitment to the PDP and it's interests, are unwavering.
And by the way, let us note with clear emphasis, that in the area of consensus building in multiparty democracy, no Governor or political leader in this country has done so much more to build consensus, entrench bipartisanship and embrace friendly opposition, like Governor Wike has done.
He is the only Governor in this present political dispensation in Nigeria and arguably in the country's political history, who has invited opposition Governors and leaders like Vice President Yemi Osinbajo (who christened him "Mr. Projects"), Governor Kayode Fayemi (Chairman of Progressives Governors Forum and Ekiti State Governor), the Minister of Works, Raji Fashola, former Governors of Imo and Abia states (Sen. Rochas Okorocha and Sen. Orji Uzor Kalu) respectively and amongst others, to come and Commission projects all over Rivers State, in true celebration of bipartisanship.
Governor Wike is also the only Governor in Nigeria who has visited more Northern States and identified and empathized with them in their times of human and natural devastations and catastrophes. It is even on record that he has reconciled two Northern Governors in Port Harcourt, brokered peace in the PDP in several states, and even brought two top retired military leaders to embrace each other, after many months of bitter malice in Plateau state. These are real Nigerian stories in the public space.
Even recently in his presidential Consultative visits across the country, he was in Kano state where he bantered jocularly with Governor Umar Ganduje, who many Nigerians will remember, was the Chairman of APC Edo State Governorship campaign council, with Governor Wike leading the PDP, and the choice campaign language between both leaders, that added extra spice to the entire election process. Yet there they were basking in exchanges right inside Government House, Kano after an unprecedented state reception for a personal visit, which underscores the huge respect and acceptance Governor Wike enjoys in Kano.
Governor Wike was also fearlessly in Borno State, the hotbed of insurgency, to consult the PDP Delegates, and he was warmly welcomed in a grand reception, usually reserved for royalty and official national and foreign visitors, right inside Government House, Maiduguri, by Governor Babagana Umara Zulum, who had only words of praise for the Rivers Governor's bipartisan political philosophy.
And most recently, we are proud to note the wonderful reception which Governor Masari of Katisina, the President's own State, gave Governor Wike has completely nullified the lie which many columnists have been pedaling, that Governor Wike and President Buhari are 'enemies'. The icing on the cake of that visit was his humble visit to pay respectful homage to the matriarch, Hajiya Aya Dada Yar'Adua, the mother of Late President Umaru Yar'Adua, who was also a former Governor of Katisina State.
Indeed, no presidential aspirant in the PDP has embarked on this kind of marathon tour across Nigeria to meet and interact with Nigerians in over 30 states across the six geopolitical regions of the country. This is indeed incredibly impressive and rather than celebrate the fact that Governor Wike has actually united Nigeria and bonded with Nigerians in the North, South, East and West, some writers like Ray Morphy are busy dwelling on pedestrian issues like quarells amongst politicans, which is actually an integral ingredient of politics all over the world. Was he paid for this uncharacteristic hack job?
Nigeria today needs a President who is brave, courageous, bold and is not afraid to visit any part of Nigeria, even without presidential toga of authority and paraphernalia. We need a President who will tell Nigerians the truth, call out those who are misleading and deceiving Nigerians, encourage Nigerian leaders to explore and exploit their comparative advantages in practice of true federalism, vocalize our problems and challenges and address them frontally.
We need someone who will lead by example, celebrate our victories and successes even as he is setting up functional structures and delivering quality infrastructure to consolidate and ensure more victories and define our place as a proud, safe, secure and economically viable nation, in the comity of nations.
Nigeria needs a strong, visionary, compassionate, astute, strategically articulate and pramagtically driven leader at this point in time in our history and Governor Wike has provided sufficient proof, that he is the man to lead Nigeria at a time like this. He knows the way, he will show us the way, and he will lead us all the way to the place of greatness where Nigeria belongs.
By: Paulinus Nsirim
Nsirim is the Commissioner for Information and Communications, Rivers State.
Wike's Makurdi Declaration And Nigeria's Future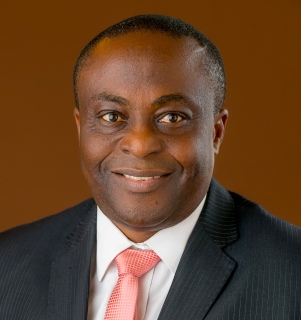 Governor Nyesom Wike has officially announced that he will contest for the Presidency of Nigeria in 2023. He formally declared his intention to vie for the office of the President of Nigeria, under the platform of the Peoples Democratic Party (PDP) in Makurdi, the Benue State capital, on Sunday, March 27, 2022.
Making his intention clear in Makurdi, after a meeting with PDP stakeholders in the state, Governor Wike stated with emphasis that his priority will be to tackle the festering insecurity in the country and engender rule of law.
Governor Nyesom Wike also acknowledged unequivocally that he had a special relati-onship with the Government and people of Benue State, which had inspired him to come to the state to announce his declaration for the Presidency.
"Let me thank the people of Benue for receiving me to come and talk to them. It is obvious that I am going to run for the Presidency of this country. And I am declaring for the first time in Benue State because of my special relationship with them. People are not suspecting , but let it be known today that I am announcing it in Benue State  because I have a special relationship with this state."
With his declaration to contest for the Nigerian Presidency now out in the open, Governor Wike has not only laid several myths and rife speculations about his intentions for 2023 to rest, he has also, most importantly, answered the clarion call by Nigerians, both in Rivers State and nationally, to wipe away their tears.
This bold step will solidify his commitment in the eyes of the people, as a voice for the voiceless, a champion of the masses and a brave generational leader with uncommon courage and unwavering determination to build a better nation.
Governor Wike's impressive strategic administrative acumen, visionary focus and unparalleled capacity, are all unquestionable and verifyable indices which will ensure that he  successfully delivers on the challenging mandate to bring responsive, pragmatic and responsible governance to Nigerians.
Without doubt, Governor  Wike's declaration to run for the Presidency of the country at this time, underscores the passionate and unpretentious desires of a greatly motivated leader, who has demonstrated in words and in actions, that he is indeed ready and willing to offer robust, dynamic, patriotic and unifying leadership, at a time when the very substance and essence of our nation have been systemically corroded and impugned upon in virtually every sector, by the dubious, divisive, diversionary and destructive administration of our common wealth and collective patrimony, as a blessed nation.
Of course, his declaration is for now, only a statement of intent, pending the full disclosure of the remaining definitive guidelines that will guide and determine the direction and nomenclature of the Presidential primaries of the Peoples Democratic Party.
One critical element which Governor Wike's public announcement to contest for the Presidency has brought to fore, is the incontestable fact that the dire need to rescue Nigeria from the suffocating, disastrous, insensitive, cruel, malevolent and debilitating administrative cluelessness of the last seven years, is not a task for the sweet tongued, lily-livered, faint hearted, chronologically encumbered or even the sophisticated but gritless candidate.
Nigeria needs a leader who will boldly, without fear or favour, do the right things, make the right calls and take the problems of the country by the scruff of the neck and deal with them comprehensively and conclusively, without playing to the gallery, like a true gladiator and champion of the people, in a time like this that demands national heroism.
Governor  Wike has all the qualities to defend and rescue Nigeria and now that he has declared to take up the onerous but challenging responsibility, Nigeria is much better for it and Nigerians can now heave a huge sigh of collective relief that the extraordinary man, admirably regarded across the country as our own national leader has joined the Presidential race.
Wike is coming to ReNEW Nigeria and well meaning Nigerians are in total support.
Nsirim is the Commissioner for Information and Communications, Rivers State.