Again, Obasanjo Writes Buhari Over Insecurity
A former President of Nigeria, Chief Olusegun Obasanjo, has again written an open letter to President Muhammadu Buhari about the current state of the nation.
Obasanjo urged Buhari's government to come to terms with the level of insecurity, herdsmen crisis in the county, and take decisive decision before it's too late.
The former President cited four calamities waiting to happen, if Buhari's government failed to act immediately.
These include letting Nigeria fall into the hands of suspected criminals, reprisal attacks on Fulanis, attacks on other ethnic groups, as well as series of uprisings in sections of the country.
He lamented that Boko Haram has continued to plague the country for over a decade, six years of which Buhari has been in power, adding that it was wrong to assume the war against insurgency was being won.
The former president noted that if urgent decision is not taken, what happened during the Rwandan genocide may play out in Nigeria.
Obasanjo disclosed that the main issue in Nigeria is, which, if not handled properly, will lead to rain of destruction, violence, disaster and disunity.
The full text of the letter by Obasanjo to Buhari reads, "Dear President and General Buhari, I am constrained to write to you this open letter. I decided to make it an open letter because the issue is very weighty and must be greatly worrisome to all concerned Nigerians and that means all right-thinking Nigerians and those resident in Nigeria.
"Since the issue is of momentous concern to all well-meaning and all right-thinking Nigerians, it must be of great concern to you, and collective thinking and dialoguing is the best way of finding an appropriate and adequate solution to the problem. The contents of this letter, therefore, should be available to all those who can help in proffering effective solutions for the problem of insecurity in the land.
"One of the spinoffs and accelerants is the misinformation and disinformation through the use of fake news. A number of articles, in recent days, have been attributed to me by some people who I believe may be seeking added credence and an attentive audience for their opinions and view-points. As you know very well, I will always boldly own what I say and disown what is put into my mouth. But the issue I am addressing here is very serious; it is the issue of life and death for all of us and for our dear country, Nigeria.
"This issue can no longer be ignored, treated with nonchalance, swept under the carpet or treated with cuddling glove. The issue is hitting at the foundation of our existence as Nigerians and fast eroding the root of our Nigerian community. I am very much worried and afraid that we are on the precipice and dangerously reaching a tipping point where it may no longer be possible to hold danger at bay.
"Without being immodest, as a Nigerian who still bears the scar of the Nigerian civil war on my body and with a son who bears the scar of fighting Boko Haram on his body, you can understand, I hope, why I am so concerned. When people are desperate and feel that they cannot have confidence in the ability of government to provide security for their lives and properties, they will take recourse to anything and everything that can guarantee their security individually and collectively.
"For over ten years, for four of which you have been the captain of the ship, Boko Haram has menacingly ravaged the land and in spite of government's claim of victory over Boko Haram, the potency and the activities of Boko Haram, where they are active, remain undiminished, putting lie to government's claim.
"The recent explanation of the Chief of Army Staff for non-victory due to lack of commitment and lack of motivation on the part of troops bordering on sabotage speaks for itself. Say what you will, Boko Haram is still a daily issue of insecurity for those who are victimised, killed, maimed, kidnapped, raped, sold into slavery and forced into marriage and for children forcibly recruited into carrying bombs on them to detonate among crowds of people to cause maximum destructions and damage. And Boko Haram will not go away on the basis of sticks alone, carrots must overweigh sticks. How else do you deal with issues such as only about 50% literacy in North-East with over 70 per cent unemployment?
"Herdsmen/farmers crises and menace started with government treating the issue with cuddling glove instead of hammer. It has festered and spread. Today, it has developed into banditry, kidnapping, armed robbery and killings all over the country. The unfortunate situation is that the criminality is being perceived as a 'Fulani' menace unleashed by Fulani elite in the different parts of the country for a number of reasons but even more unfortunately, many Nigerians and non-Nigerians who are friends of Nigeria attach vicarious responsibility to you as a Fulani elite and the current captain of the Nigeria ship.
"Perception may be as potent as reality at times. Whatever may be the grievances of Fulanis, if any, they need to be put out in the open and their grievances, if legitimate, be addressed; and if other ethnic groups have grievances, let them also be brought out in the open and addressed through debate and dialogue.
"The main issue, if I may dare say, is poor management or mismanagement of diversity which, on the other hand, is one of our greatest and most important assets. As a result, very onerous cloud is gathering. And rain of destruction, violence, disaster and disunity can only be the outcome. Nothing should be taken for granted; the clock is ticking with the cacophony of dissatisfaction and disaffection everywhere in and outside the country.
"The Presidency and the Congress in the US have signalled to us to put our house in order. The House of Lords in the UK had debated the Nigerian security situation. We must understand and appreciate the significance, implication and likely consequences of such concerns and deliberations.
"No one can stop hate speech, violent agitation and smouldering violent agitation if he fans the embers of hatred, disaffection and violence. It will continue to snowball until it is out of control. A stitch in time saves nine, goes the old wise saying. With the death of Funke, Chief Fasoranti's daughter, some sympathetic Nigerian groups are saying 'enough is enough'.
"Prof. Anya, a distinguished Nigerian merit Laureate, has this to say 'We can no longer say with certainty that we have a nation'. Niger Delta leaders, South-Eastern leaders, Middle-Belt leaders and Northern Elders Forum have not remained quiet. Different ordinary Nigerians at home and abroad are calling for different measures to address or ameliorate the situation. All the calls and cries can only continue to be ignored at the expense of Nigerian unity, if not its continued existence.
"To be explicit and without equivocation, Mr. President and General, I am deeply worried about four avoidable calamities, 'abandoning Nigeria into the hands of criminals who are all being suspected, rightly or wrongly, as Fulanis and terrorists of Boko Haram type.
"Spontaneous or planned reprisal attacks against Fulanis which may inadvertently or advertently mushroom into pogrom or Rwanda-type genocide that we did not believe could happen and yet it happened.
"Similar attacks against any other tribe or ethnic group anywhere in the country initiated by rumours, fears, intimidation and revenge capable of leading to pogrom.
"Violent uprising beginning from one section of the country and spreading quickly to other areas and leading to dismemberment of the country'.
"It happened to Yugoslavia not too long ago. If we do not act now, one or all of these scenarios may happen. We must pray and take effective actions at the same time. The initiative is in the hands of the President of the nation, but he cannot do it alone. In my part of the world, if you are sharpening your cutlass and a mad man comes from behind to take the cutlass from you, you need other people's assistance to have your cutlass back without being harmed. The mad men with serious criminal intent and terrorism as core value have taken cutlass of security. The need for assistance to regain control is obviously compelling and must be embraced now.
"A couple of weeks ago at a public lecture, I had said, among other things, that: 'In all these issues of mobilisation for national unity, stability, security, cooperation, development, growth and progress, there is no consensus. Like in the issue of security, government should open up discussion, debate and dialogue as part of consultation at different levels and the outcome of such deliberations should be collated to form inputs into a national conference to come up with the solution that will effectively deal with the issues and lead to rapid development, growth and progress which will give us a wholesome society and enhanced living standard and livelihood in an inclusive and shared society.
"It will be a national programme. We need unity of purpose and a nationally accepted strategic roadmap that will not change with the whims and caprices of any government. It must be owned by the citizens, people's policy and strategy implemented by the government no matter its colour and leaning.
"Some of the groups that I will suggest being contacted are traditional rulers, past heads of service (no matter how competent or incompetent they have been and how much they have contributed to the mess we are in), past heads of paramilitary organizations, private sector, civil society, community leaders particularly in the most affected areas, present and past governors, present and past local government leaders, religious leaders, past Heads of State, past intelligence chiefs, past Heads of Civil Service and relevant current and retired diplomats, members of the opposition and any groups that may be deemed relevant.'
"The President must be seen to be addressing this issue with utmost seriousness and with maximum dispatch and getting all hands on deck to help. If there is a failure, the principal responsibility will be that of the President and no one else. We need cohesion and concentration of effort and maximum force – political, economic, social, psychological, and military – to deal successfully with the menace of criminality and terrorism separately and together. Blame game among own forces must be avoided. It is debilitating and only helpful to our adversary. We cannot dither anymore. It is time to confront this threat headlong and in a manner that is holistic, inclusive, and purposeful.
"For the sake of Nigeria and Nigerians, I pray that God may grant you, as our President, the wisdom, the understanding, the political will, and the courage to do what is right when it is right and without fear or favour. May God save, secure, protect and bless Nigeria. May He open to us a window of opportunity that we can still use to prevent the worst from happening? As we say in my village, 'May God forbid bad thing'", the letter concluded.
Running Mate: Makarfi, Lamido Back Ortom, Fayose On Wike …BOT Commits To Appease Rivers Gov …As Atiku Moves To Douse Tension In PDP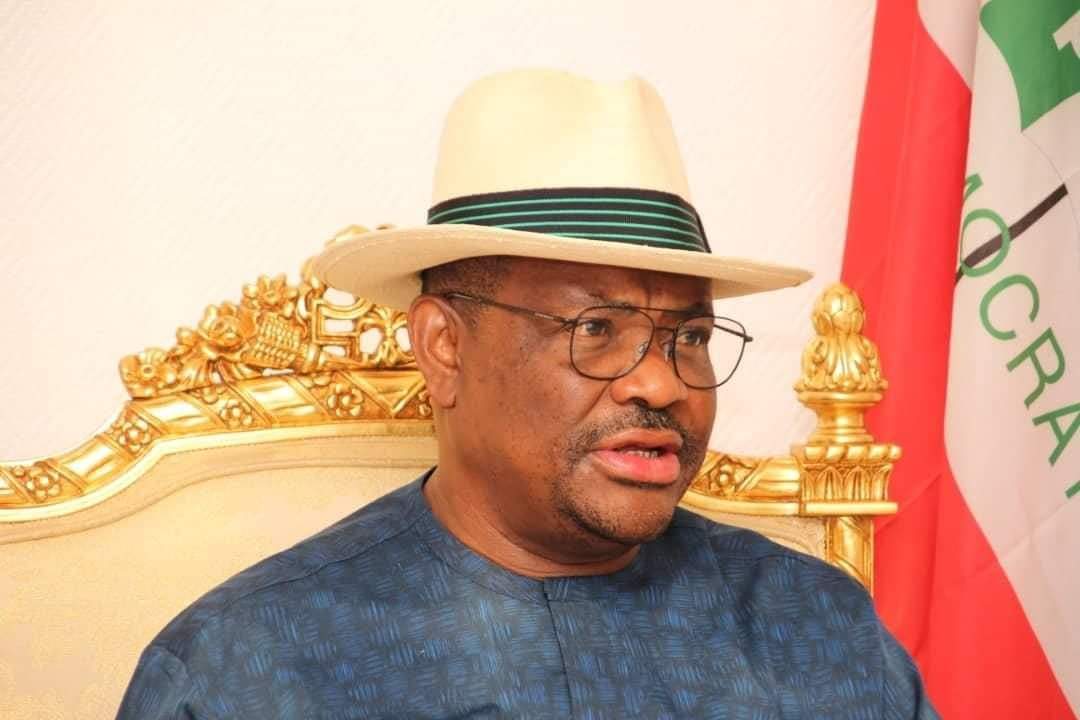 A former Kaduna State Governor and chieftain of the Peoples Democratic Party, Senator Ahmed Makarfi, yesterday, agreed with the former Governor of Jigawa State Sule Lamido, Benue State Governor, Samuel Ortom, and former Ekiti State Governor, Peter Fayose, that the party's leadership, and particularly the presidential candidate of the PDP, Atiku Abubakar, has a lot of explanations to do to appease the Rivers State Governor, Chief Nyesom Wike, if the main opposition party must win the 2023 presidential election.
He, however, urged leaders of the party to close rank and resolve all political challenges that might have arisen as fallout of the party's presidential primary.
Makarfi, who spoke with newsmen in Kaduna, yesterday, amid rumour of defecting from the PDP to the All Progressives Congress (APC), said he was not contemplating leaving the party he joined others to form in 1999.
According to him, "the only reason I will quit the party is when retiring from active politics".
He said that the misunderstanding associated with the outcome of the party's presidential primary and the choice of the PDP presidential candidate, Atiku Abubakar's running mate must not be allowed to rock the PDP boat.
Makarfi urged Atiku to reach out to Rivers State Governor, Chief Nyesom Wike, on the choice of his running mate, saying that "the matter is resolvable.
"I won't blame Wike for feeling bad because he has been one of the pillars of the party. Let the presidential candidate, Atiku, sit down with Wike to discuss issues because he is the only one that knows why he picked his running mate. The matter is resolvable," he said.
Makarfi, a former national chairman of the party, expressed optimism that PDP would bring back true democracy to Nigeria in 2023, adding that "we have learnt our lessons, and we will do more than we did when we were in power".
He explained that as long as the 2023 election would hold, the party "will win but we need to work hard for us to win in 2023. PDP is set to bring back true democracy to Nigeria, and we have learnt our lessons".
Markarfi also described his rumoured defection from the PDP to APC as the handiwork of jobless politicians.
He said, "Honestly, I am hearing this for the first time that I am defecting from PDP to APC, and I don't know what can be the basis.
"Why should I make an investment in terms of time and whatever you can mention in PDP, and now decide to leave? Why should I go through the stress and just when we are getting it right, then I now leave the PDP for APC or any other party?
"What will be the attraction for me to leave the PDP? Well, people don't approach me with such a rumour because they know the type of person that I am. If they want to come, they come to me with substance. What could be the basis because in every rumour, there must be a basis?
"Is it because members of the opposition party attended my son's wedding, and that is the basis of that rumour? Even then, people of my own political party were all there. Is this the kind of country that we want to build that because people from all shades of life attended wedding ceremonies, or a burial that they will now start flying rumours of defection?
"The rumour is the figment of the imagination of people who are jobless. I am a PDP member thorough and thorough. If I leave PDP, I should be retiring from politics. And because you hold different political opinions, then, you now cut off all relationships with people and you want Nigeria to move forward?
"I will continue to hold my political opinion as a PDP person. I will continue to stand by my opinion in PDP. I have stood by it a long time ago and I will continue. People that have been gallivanting between PDP and APC are known.
"I am in politics in PDP on principle. If people are moving across parties because they want to capture power or they want to enhance their financial-economic position or whatever; I am still in PDP and I will continue to be in PDP and this time around, I believe we are going to be in power God's willing in Kaduna. And we shall be successful even at the national level."
Also reacting, former Jigawa StateGovernor, Alhaji Sule Lamido, said that Rivers State Governor, Chief Nyesom Wike, has the right to be angry for not achieving his presidential ambition under the platform of Peoples Democratic Party (PDP).
Lamido, a PDP chieftain said this in an interview with newsmen, last Wednesday.
Wike came second to former Vice President, Atiku Abubakar, who emerged as the PDP's presidential flag bearer at the special convention at MKO Abiola National Stadium, Abuja on May 28, 2022.
There are reports that Wike is aggrieved as Atiku picked Delta State Governor, Dr Ifeanyi Okowa, as his running mate on June 16, 2022.
Reacting to these developments, Lamido said: "He is right to be angry for having not achieved his own personal interest or ambition but again, that is what leadership entails. He is a party man and the party is not his enemy.
"The party is his home, his own group, his own support, and, therefore, whatever might have been the failure of him to achieve his interest, should not be taken too seriously at a personal level.
Lamido described Wike as an asset to the PDP and a front-runner who had engraved his name in glory, given his performance as chief executive of the oil-rich state.
He, however, blamed undisclosed individuals close to the governor for fanning flames of enmity, adding that the party must rescue the Rivers State governor and preserve him for the future.
He said: "Wike is a huge treasure for the PDP and one of the best materials. If we win (in 2023), he is the natural heir to the throne because he has the quality, the aura, the charm, the charisma and the age.
"People around him who he thinks are his own friends are his biggest enemies. It is a fact and he will see it later on and that is why they are putting more logs under the fire. By now, they should be withdrawing all the logs under the fire to allow the pot to cool down.
"I have been saying this: PDP is a family. There was a primary election, and there were expectations but some of them were not met. So, it is natural for one to react. I can understand that. Governor Wike is somebody who is very forceful, who has done so well as a governor of PDP in his own state, and who has been very supportive of the PDP.
"But again, he was made by the PDP. He is somebody we must make sure we preserve, and we must rescue him from his own anger," Lamido added.
Earlier, Benue State Governor, Samuel Ortom, had urged the leadership of the Peoples Democratic Party (PDP), to go to Rivers State Governor, Chief Nyesom Wike, and appeal to him to forgive and forget.
He insisted that the PDP has treated Wike, a former presidential aspirant of the party, badly.
Ortom, who appeared on Arise TV, last Wednesday morning, also claimed that it was Wike who brought him back to the PDP in 2015 when he was treated unjustly.
"Why do you just send calls to Wike, you should have to go to him," Ortom said.
"When people left the party, Wike was on ground. It was Wike that brought me back to PDP when I was treated unjustly.
"He brought me back to PDP in 2015. You have treated Wike badly. The party at the national level should go to him and appeal to him. He came second to Atiku."
Ortom claimed that the Presidential Candidate of the party, Atiku Abubakar, insulted the Rivers State Governor, Nyesom Wike.
He said it was an insult for Atiku to send emissaries to Wike, who was runner-up in the party's presidential primaries.
The governor criticized Atiku for not reaching out to Wike personally.
Ortom said: "It's an insult for Atiku Abubakar to send people to a powerful mobiliser like Wike.
"Atiku offended Wike. It is an insult for Atiku to send people to call Wike.
"Atiku and the leadership of the party at all levels must visit him, Wike is a strong pillar in PDP."
"Why can't Atiku visit Wike personally?", Ortom asked, saying that it was the right thing to do to douse tension in the party and assuage the feelings of betrayal perpetrated against the Rivers State governor.
In response to questions on rumblings in the PDP in the aftermath of the Presidential primaries, Ortom said, "I was among the 17 member committee set up by Atiku and 14 of us in the committee said the person should be Wike. Unfortunately, Atiku picked Okowa, that is his wisdom.
"You cannot ignore the decision of a committee you set up yourself and expect people to be happy. For now, I have gone into hibernation."
On whether Ortom will support the candidature of the PDP, he said, "I am in hibernation. I am praying. When I finish the prayers and whatever God directs me, I will do. We expect Atiku to do more but we are not seeing that."
On alleged Atiku camp's attempts to reach out to Wike by phone calls, Ortom said: "They should stop that. Atiku should go to him. Why won't he (Wike) ignore their calls. Is that not an insult? Wike is a pillar in the party. Everybody knows that. Currently, nobody in the party has contributed more for the party to move forward than Wike.
In his reaction, the former Ekiti State Governor, Ayo Fayose, explained why he believes Rivers State Governor, Chief Nyesom Wike, would never support the presidential candidate of the Peoples Democratic Party (PDP), Atiku Abubakar.
Fayose, in an interview said power must shift to the southern part of Nigeria in 2023 after the expiration of President Muhammadu Buhari's second term.
The former governor also recounted how Atiku "promised" to make Wike, the Rivers State governor, his running mate after he was declared winner of the PDP presidential primary election.
According to Fayose, Atiku failed to fulfil his promise to Wike when he settled for the Delta State Governor, Dr Ifeanyi Okowa, as his running mate.
"Wike never said he wanted to be VP, but when Atiku visited him, he was the one who said, 'I want you to be my VP'. He said that to Wike. If that then changes, is Wike not supposed to be told? Is he not supposed to know?"
He recalled that Atiku had ignored the recommendation of a committee set up by the opposition party to pick his running mate.
"PDP set up a committee to recommend a running mate for the candidate and the committee voted and picked Wike, but they didn't comply with the recommendation of the committee.
"If the party is now a one-man show, we will show them that we can resist it. We are with Wike 100per cent.
"When they need Wike's money and Wike's support, they will say, 'Wike is good enough'. Wike has been injured, but we will remain with him. Whatever he does is what we would do; wherever he asks us to go is where we will go."
When asked what would happen should Wike ask them to support Atiku, the former governor said: "Wike will never say we should support Atiku.
"Wike cannot come out to say he is supporting Atiku. I dare him to say so; because he knows that whatever he says will haunt him forever. If Wike supports Atiku, we will abandon him."
On whether the plan is now to technically support the All Progressives Congress (APC) candidate, Bola Tinubu, or his counterpart in the Labour Party, Peter Obi, Fayose said: "this is not about Bola Tinubu or Obi, but this is about our belief that power must come to the South and it is a struggle we must actualise".
Fayose further explained that "when the June 12 election was cancelled, the presidency was zoned to the South-West to pacify the South-West region.
"When former President Goodluck Jonathan was over staying, it was believed that he was already using the northern slot. So, he was opposed and a northern candidate was installed through the APC.
"This time, it is the turn of the South because Buhari has spent eight years. Why will PDP be insisting that it must again be the turn of the North."
Fayose also stated that he does not care if his actions are perceived as anti-party activity.
"What I am saying is, it is the turn of the South, and if they want to expel me, to hell with them. I am not taking money from anyone to belong to this party.
"If they want to rock this boat, we will help them to rock it."
In his reaction, Chairman of the Board of Trustees (BoT) of the Peoples Democratic Party (PDP), Walid Jibrin, said that the party would do whatever it takes to ensure Rivers State Governor, Chief Nyesom Wike, doesn't defect.
"We in PDP know how to solve our problems. We know that Governor Nyesom Wike may not be happy.
"It is the intention of this party to constitute a reconciliation committee that will meet Governor Nyesom Wike to talk to him, appeal to him, and pray that he will not leave our party," he said.
Jibrin described Governor Nyesom Wike, as "a great man who has been fighting for the party and the party will not want to see him moving to another party".
He also said the party will meet with all the persons who participated in the primaries.
"We will all visit Governor Nyesom Wike together, and if it means kneeling to Wike, we will kneel for him," the BoT chairman said.
"We respect him. We respect his integrity and honesty in supporting the PDP. It is our belief that in any contest, there must be a winner and a loser."
Wike has been involved lately in closed-door meetings with some top politicians who visited his country home shortly after the 2022 PDP presidential primaries and controversial selection of Governor Ifeanyi Okowa as running mate.
The governor has so far met with Peter Obi, presidential candidate of the Labour Party; Governor David Umahi of the All Progressives Congress (APC); Senator Rabiu Kwankwaso of the New Nigerian People's Party (NNPP); and the Bauchi State Governor and former presidential aspirant, Senator Bala Mohammed of the PDP in his private residence in Port Harcourt, the state capital.
He has also met with PDP leaders in the National Assembly, as well as a former minister of Niger Delta Affairs, Godsday Orubebe.
Reacting, yesterday, the presidential candidate of the Peoples Democratic Party, Atiku Abubakar, said the leadership of the party is taking action to address the grievances of all the PDP members.
Atiku stressed that every governor, legislator, and other officials elected on the platform of the party "are much loved and respected by me".
He made this known via a string of tweets on his verified Twitter handle, yesterday.
He wrote: "The @OfficialPDPNig will remain united. Focus on our actions. We are taking action to address the feelings of all party members.
"The unity in our community is my priority. Our resolve to unify Nigeria starts in our party and moves to the community, then on to society.
"Every governor, legislator, and other elected officials produced by our party, and party members and loyalists, are much loved and respected by me
"When they speak, I listen. I do not only listen. Appropriate actions have been taken, are being taken, and will continue to be advanced," the PDP standard-bearer stated.
This is coming amidst the crisis rocking the main opposition party ahead of the 2023 general election.
The PDP National Working Committee (NWC) later nominated three names that included Okowa, Wike, and Akwa Ibom State Governor, Udom Emmanuel, to Atiku for the party's vice presidential candidate.
88,000 Sit For NABTEB Exam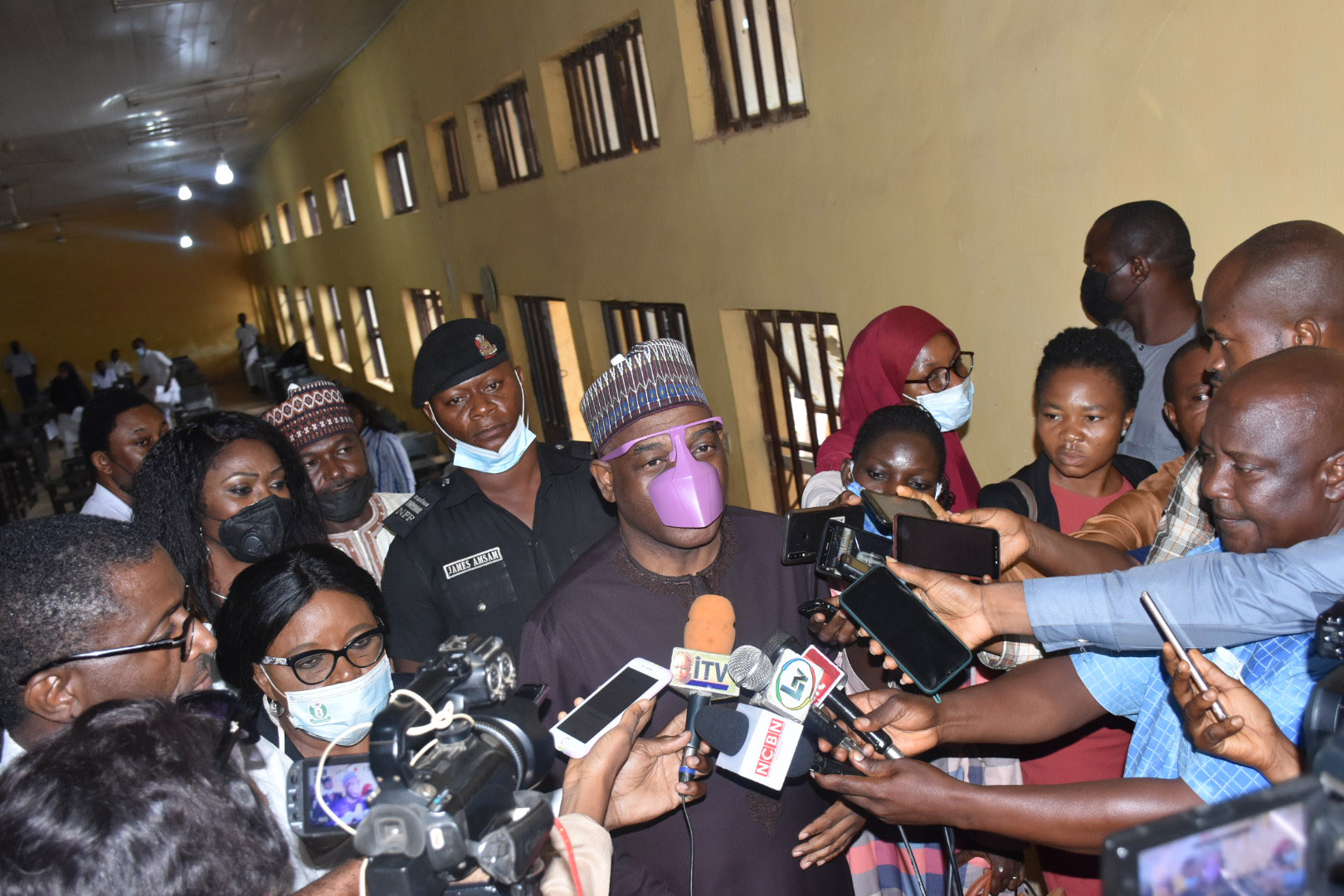 No fewer than 88,000 candidates sat for the 2022 examinations of the National Business and Technical Examination Board (NABTEB).
This is as the Minister of Education, Adamu Adamu, warned against the devaluation of certificates issued by NABTEB.
The minister noted this, yesterday during the 2022 monitoring of NABTEB examinations at the Federal Science and Technical College, Orozo, Abuja.
Adamu, who was represented by the Director of Human Resources in the ministry, David Gende, further explained that those who could not fit into the country's formal sector would have the opportunity to get involved in the informal sector, which underscored the reason for setting up the examination board.
"I think we need to correct this impression, skills acquisition is what we are promoting in this regard and there is no rule that says everyone must go to the university.
"You know, if we look across the globe, there are people who have achieved greatness without seeing a university.
"So, we should stop demeaning this very certificate so that people can pick up the skills that are required," he said.
On his observation during the monitoring, the minister expressed satisfaction with the conduct of the students, saying that there was no record of any students involved in malpractices.
Adamu, therefore, said that the ministry would continue to promote the culture of excellence to have great leaders that would sail the country in the near future.
On her part, the head, NABTEB, Ifeoma Isiugo-Abanihe, said the board had experienced an increase in enrollment of Technical and Vocational Education and Training candidates since 2018.
Isiugo-Abanihe said that the increase was as a result of interest in technical education among the youths, adding that, "The board received 83,000 candidates in 2021 and 88,000 in 2022. It's been increasing every year. If you check from 2018, it was about 55,000 candidates.
"There has been steady increase in enrollment and I think it is because of the realisation that TVET is the way to go. This is because in the world today, there is need for skills as well as empowerment in skills and self-reliance and it is at the bottom of development.
NABTEB is a Nigerian examination board responsible for conducting examinations for technical and business innovation colleges in Nigeria.
The board was established under Decree No. 70 (now Act 70) of the 199 Constitution. The Decree (Act) mandated NABTEB with the responsibility to conduct Technical and Business Innovation certificate examinations hitherto being conducted by the West African Examinations Council.
May/June 2022: WAEC Begins Marking Of 1.6m Candidates' Answer Scripts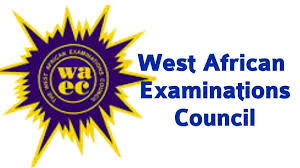 The West African Examinations Council (WAEC) has said that it would commence the marking of answer scripts of over 1.6million candidates, who sat for the just concluded May/June 2022 West African Senior School Certificate Examination (WASSCE).
A statement signed by WAEC acting Head, Public Affairs, Mrs. Moyosola Adeyegbe, said coordination and marking of the school candidates answer scripts would start from Wednesday, July 13, 2022.
The statement reads: "The West African Examinations Council (WAEC), Nigeria wishes to inform its stakeholders and the general public that the coordination and marking exercise of the just concluded WASSCE for school candidates, 2022 will be carried out at 85 marking venues spread across the country.
"To keep up with the practice of releasing candidates' results 45 days after the conduct of the last paper, the coordination and marking exercise will commence on Wednesday, July 13, 2022, after the Eid-el-Kabir holidays."
Adeyegbe said the coordination meetings for chief examiners and team leaders would hold in the morning of Wednesday, July 13, 2022 while the assistant examiners coordination meetings would commence in the afternoon of the same day.
"The coordination meetings would span three days, from Wednesday, July 13 to Friday, July 15, 2022. This is to enable our Muslim brothers and sisters (staff and examiners) partake fully in the festivities before embarking on the assignment," she stated.
WAEC Head of Nigeria National Office, Mr. Patrick Areghan, while announcing the conduct of the school exam, said results will be released within 45 days after the last paper was written.
Areghan said 1,607,985 candidates were examined in 76 subjects, made up of 197 papers.
Majority of the SS3 students wrote the 2022 Unified Tertiary Matriculation Board (UTME) as awaiting result candidates.