Whither Nigeria's Democracy?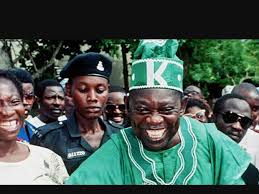 It will be precisely 28 years tomorrow when a historic presidential election was held and its outcome criminally overturned by a savage government. Former Military President Ibrahim Babangida's decision to annul the poll particularly had sinister, dehumanising and macabre political motives. However, the emerging national battle for liberty produced an incredibly defective Constitution, which returned the country to civil rule on May 29, 1999.
What eventually resulted in the recognition of June 12 by the President, Muhammadu Buhari, as the annual Democracy Day was the commitment of Nigerians to the ideals of that day. The day is also to commemorate the 1993 general election when the Nigerian people, across ethnic, religious and demographic fault lines, invested their hopes in freedom in Moshood Abiola, the winner of the poll and the supreme sacrifice he paid in his quest to reclaim his victory. 
But almost three decades after, rather than broad revelries, misery still dissipates throughout the land as Nigerians face the painful reality that the democratic pledge of liberty and the pursuit of prosperity have been soured terribly by visionless leadership, a warped Constitution and a complacent citizenry. Instead of the solemn declaration of democracy, the people paid dearly for the lethal combination that has merely delivered a civil rule with all its attendant declines.
Today, Nigeria is an empirical exhibit of a failed state. Nigerians are now realising the hard way that entrenching democracy goes beyond outward adornment of periodic elections, the presence of legislature and other extremely chaotic symbols of government. Democracy has become a mere covering for a few to seize power and public treasury when the institutions fails to achieve the real democratic goals of personal, political and economic liberty and the pursuit of the greatest good for the greatest number.
More than two decades of the civil rule charade, it is numbingly sad that a majority of Nigerians do not discern their lives to be better. Corruption still defines governance, as well as poverty, inequality, economic loss, inefficiency, public and private sector dysfunction, poor infrastructure, failed economic and political systems, impunity, injustice, organised crime, terrorism and diminished state capacity. 
Corruption has become the new normal as public frustration and cynicism pervade the land. The fundamental elements of democracy — rule of law, social justice, citizens' participation, responsible political parties, active free press, independent parliament and judiciary, in nominal existence, are similarly under the onslaught. Secessionist agitations are getting robust. If democracy truly thrives in the country, why do we have all these crises? 
Our progress can only be measured by how far the country has gone in attaining these key elements of democracy. Sadly, for the past 28 years, it has been difficult to deepen these basic values because the executive arm is incompetent, the legislature pathetically weak and the judiciary dangerously yielded. The three, of course, share a common DNA — corruption. Despots have been parading themselves as democrats and their common enemy is free speech.
The visionless Buhari regime is also trying to intimidate the media into docility. The regime is planning to criminalise "hate speech," under a law that may require mass surveillance and close monitoring of social media. Yet, it is acknowledged in free societies that what counts as offensive is subjective, so "hate speech" laws can be elastic tools for criminalising dissent.
One of the good things about the commemoration of Democracy Day in the country is that it should ideally cause a deep, national reflection on where we are coming from, the journey so far, and a re-energised commitment to stay the course. 
Democracy Day is not just another public holiday or an opportunity for ceremonies with vacuous speeches. It is a serious business. It is the best test we can give ourselves to determine how deeply rooted we are or how far we have strayed from upholding the fundamental doctrines of respect for the rule of law, free press, and respect for human rights.
The day should also be a gauge to measure the level of maturity of our political process in the conduct of free, fair and credible elections, and the quality of our civic engagements. How do we know if we have made progress? By asking questions. And if by doing so, it is clear that we have not, the question, then is: what are we celebrating?
This year's Democracy Day is another opportunity to reaffirm an unbending commitment to governance that holds the rule of law in the highest esteem and prioritises the right of every citizen. It must also be a time to hold conversations on the kind of leadership that can unite the diverse peoples of Nigeria in the days ahead. 
We cannot over-emphasise the power of visionary leadership in fostering strong democratic doctrines in Nigeria. That is the only way progress can be made on our democratic journey and we can once again be a shining example to the rest of the world. If that is not the purpose of the day, then what exactly are we celebrating?
Checking Rising Child Defilement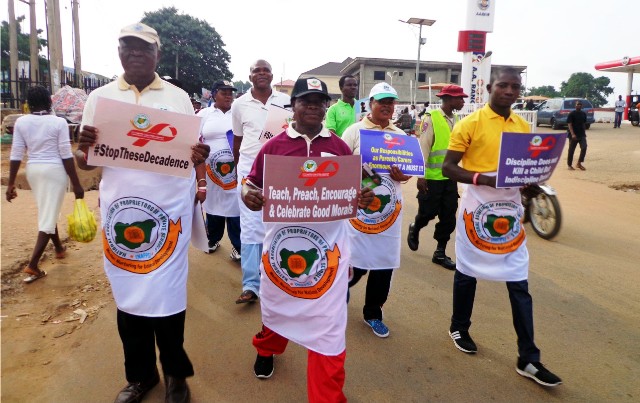 A day hardly passes by without unpleasant news of child defilement, particularly against the girl-child
in Nigeria. Child desecration has assumed startling heights that deserve vigilance by the government. Child sexual abuse is an offence under several sections of Chapter 21 of the Criminal Code. These psychopaths deserve swift and severe retribution. There should be tougher penalties exacted on paedophiles and their enablers. The authorities must carry out inflexible laws to stamp out this evil.
The United Nations Children' Fund (UNICEF) revealed in 2015 that one in four girls and one in 10 boys in Nigeria had encountered sexual violence before the age of 18. According to a survey by Positive Action for Treatment Access, over 31.4 per cent of girls said that their first sexual experience had been rape or forced sex of some kind. The Centre for Environment, Human Rights and Development recounted that 1,200 girls had been raped in 2012 in Rivers State.
Children are considered to be a source of enormous exhilaration to their families and future leaders of the nation, but many of these children remain victims of different forms of abuse, violence, and exploitation. Section 218 of the Criminal Code Act defines child defilement as the unlawful carnal knowledge of a girl under the age of 13 while the culprit that immerses in the act is guilty of a felony and liable to life imprisonment.
Defilement is traumatic and often associated with psycho-social problems in children. Defiled children, more often than not, have negative outcomes in terms of poor academic performance, low self-esteem, depression, and poor social relationships. They show cruelty to animals, have attention deficit, hyperactivity disorders, and teenage pregnancy, among others.
Some identified causes of defilement include carelessness of parents, improper dressing, drug abuse, absence of sex education, lack of cordial relationship between parents and children, inability to exercise self-control, and promiscuous lifestyles by parents. At times, offenders are found to engage in the dastardly behaviour for ritual purposes because they have got themselves involved in what they should not.
The culprits are usually the same – teachers, uncles, parents, clerics, neighbours and drivers. These are protectors who become predators. This is sheer wickedness! The 2014 UNICEF National Survey on Violence Against Children said one in four girls, and one in 10 boys, had also experienced sexual violence. The report added that more than 70 per cent of the victims experienced the violence repeatedly.
Regrettably, 60 per cent of child abuse cases are never made public. This allows a vast number of child abusers to go unpunished. Beyond the physical damage, studies have shown that sexually abused children develop psychosocial challenges. Some become sex addicts due to this premature exposure, while others turn to prostitution as they lose their sense of self-worth and self-dignity. Early signs include a drop in academic performance, depression and suicidal thoughts, say experts.
This crime is a global phenomenon, attracting diverse counter-measures by governments. Consequently, Nigeria's federal and state governments need to step up measures as it has reached near-epidemic proportions in the country. Every other segment of the society, formal and informal, must join the crusade. Parents and guardians must take personal responsibility for the safety and security of their children and wards.
Regular medical check-ups can assist uncover evidence of defilement. Parents must fight frivolous and salacious compliments on their children by randy caregivers and neighbours passed off as jokes. Where a case of abuse is established, they must never consent to secret pacts and settlements. These embolden paedophiles to source more victims. Faith-based organisations, community leaders and traditional rulers should leverage their leadership positions for constant sensitisation against the plague.
Legal experts observe that there are certain provisions in the laws that are both adequate and inadequate and that one of the limiting factors associated with the criminal and penal codes is that they cover rape in general and not defilement. They say there are other things about child defilement that are not captured by the Act. Such include limitation of time at bringing up criminal allegations and charges against suspected persons in the court. The criminal code makes provision for only two months as its limitation period. This statute-barred barrier should be tackled.
What it takes to curb child defilement is a combination of strategies and efforts by everyone in society. In specific terms, people must desist from engaging in vicious acts such as going into rituals. They should be governed strictly by godly living. Victims of defilement should be spirited enough to report their unpleasant experiences to relevant governmental and non-governmental bodies for rehabilitation. They should expose perpetrators.
Parents should be intimate and more sensitive to their children's needs. They should also instruct their children on sex education and scrutinise what they watch in the media and on the internet to be free from pornography and dangerous elements. Adults should have self-control, while parents have to avoid living promiscuous lifestyles that could influence their children negatively. Available laws and legislation need to be strengthened.
Publicly naming and shaming convicts will serve as a deterrent. Every state should have a regularly updated sex offenders list. Public advocacy groups should step up their activities. Paedophiles must be ostracised and made to face the full wrath of the law. Again, all states should domesticate the Child's Rights Act and make its implementation easy, while the tie-ups militating against the smooth prosecution of cases in law courts should be discarded to successfully fight the menace in the country.
That INEC's Move To Protect Electoral Materials 
The Independent National Electoral Commission (INEC) lately declared that it would no longer reserve sensitive electoral materials in the Central Bank of Nigeria (CBN). The commission's chairman, Professor Mahmoud Yakubu, announced this at a symposium tagged, "The Electorate: A Conversation on Elections in Nigeria," held at the Musa Yar'Adua Centre, Abuja. He said the decision would take effect with the just-concluded Ekiti State governorship election.
Sensitive materials stored with the CBN before elections include ballot papers, results sheets, and a braille ballot guide for visually impaired persons, among others. This development is strongly believed to have arisen from the controversy encompassing the interest of the CBN governor, Godwin Emefiele, to contest the 2023 presidential election under the ruling All Progressives Congress (APC).
"We are not going to use the CBN for Ekiti elections. The materials will be moved from our headquarters in Abuja to the airport and then to our state office," Yakubu said at the event. "We are experimenting better ways in which we can secure the processes, so it is not necessarily related to what is happening in the Central Bank. Our intention is to always improve and take complete ownership of the process," he stated.
Recall that Emefiele had reportedly purchased the N100 million nomination and expression of interest forms for the presidential ticket of the APC. His action was the culmination of several months of overt and subterranean marketing of his candidature, even while retaining his strategic CBN position. Many Nigerians considered the move unconscionable and inimical to the country's interest to entangle the apex bank in partisan politics. That led to widespread calls for his resignation.
Emefiele attributed the payment of the N100 million presidential nomination form to a group of farmers lobbying him to run for the highest office. Documents filed before the Abuja Division of the Federal High Court by his lawyers, Mike Ozekhome Chambers, showed the CBN chief had been actively seeking to be president. This generated grave concerns about the sanctity of election materials being stockpiled at CBN's facilities across the country.
Public suspicion of the CBN governor's presidential ambition heightened when posters, billboards, and inscriptions on vehicles and business premises, promoting his candidacy appeared in cities across the country. In response to justifiable complaints that a sitting CBN governor should never, or even appear to have a partisan political affiliation, Emefiele had occasionally issued lame, unconvincing rebuttals. He did not exhibit the expected vigour necessary to shut down the "amorphous" campaigners.
The CBN Act expressly protects the bank and its governor from political influence, granting it considerable autonomy, including protection from arbitrary removal. But by being linked with any party, its vaunted independence is compromised, and its reputation takes a further battering. Citing the CBN Act, Chidi Odinkalu, a law professor, said the CBN governor is legally precluded from political activities and is required to give three months' notice of resignation if he seeks to engage in political activities. Besides, the law expressly bars serving civil servants from politics without resignation.
INEC deserves commendation for its bold stride to relocate  election materials from the CBN, currently headed by a consummate politician. There is no how those sensitive documents would not have been jeopardised if left in the hands of Emefiele who is now a full-blown political player. Moreover, ballot papers and biometric equipment are among materials considered sensitive and highly sought by criminals seeking to influence elections at different levels.
If a document or sensitive electoral material is in the custody of someone and the person is politically partisan, it speaks volumes. Even if such a one is righteous, has integrity, and is strict when it comes to keeping the materials, it still paints the picture of a tainted process. Surprisingly, sensitive election materials were always kept in CBN offices nationwide by INEC, unknown to Nigerians that Emefiele as governor of the apex bank had been a politician all his life.
Having divulged his initial intention to be elected president in February 2023, and exposing himself as a prejudiced political operative of the APC, the CBN governor should be kept under intense public scrutiny. Sadly, President Muhammadu Buhari has constantly rebuffed calls demanding Mr Emefiele's resignation to avert further damage to the bank's reputation as the country's preeminent financial sector regulator. Experts said Emefiele's ambition to be president has thrown the country into uncharted traits, as no incumbent CBN governor has ever sought partisan political office.
Voter apathy is blamed largely on a lack of trust in the electoral system and the calibre of people it produces as leaders. Therefore, bringing back the trust of the people is one of the key challenges before the commission. One way to ensure confidence in the system is to safeguard all the sensitive election materials. Building INEC to become an institution impervious to outside influence, including from the executive, should be fast-tracked. INEC must not only become an impartial institution but it must also be seen to be so.
The commission must take full control of the entire electoral process, leaving no aspect of it to any other institution to manage. A free and fair election does not only begin and end with voting, it also includes the storage, security, movement, and handling of sensitive election apparatus. The electoral body must understand that it has a gigantic responsibility to guarantee the safety and security of sensitive voting paraphernalia by collaborating with security agencies to prevent electoral fraud.
Ekiti Poll: A Post-Mortem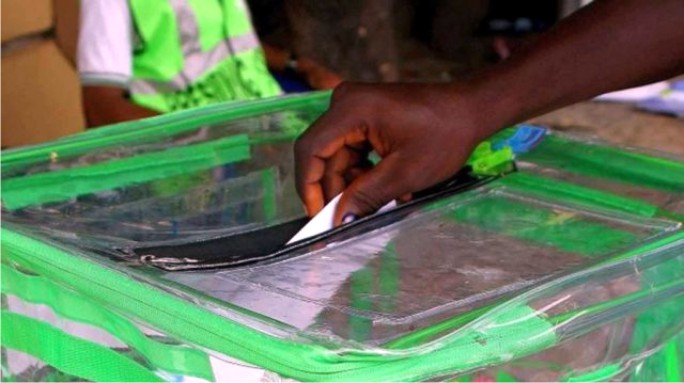 At last, the 2022 Ekiti State gubernatorial election scheduled for June 18, 2022, to elect the next governor of the state has come and gone. Former Secretary to the State Government, Abiodun Oyebanji, of the All Progressives Congress (APC) was declared the winner by the Independent National Electoral Commission (INEC). Oyebanji attained victory for the APC by a 30 per cent margin over first runner-up and Social Democratic Party (SDP) nominee, former Governor Olusegun Oni.
Recall that the primaries were scheduled for between January 4 and 29 with the All Progressives Congress nominating Oyebanji in a direct primary on January 27 while the Peoples Democratic Party (PDP) nominated former Commissioner for Environment, Bisi Kolawole, in an indirect primary on January 26. Both primaries were beset by accusations of candidate imposition. However, Oni, who came second in the PDP primary, repudiated the results before leaving the party to accept the SDP nomination.
Nigerians, particularly indigenes and residents of the state, have been sharing mixed feelings about the outcomes since they were declared. According to political analysts, the PDP's defeat was caused by candidate imposition and internal issues, while the ruling party won the poll based on party reputation and the achievements of the incumbent governor, Dr Kayode Fayemi. According to another set of public and political affairs observers, the ruling party won the election because of the approbation of Senator Bola Ahmed Tinubu, the APC presidential candidate.
Information from observers disclosed that the general election was characterised by its incredible logistical organisation and peaceful voting, despite a turbulent campaign period marked by notable interparty clashes. By the early morning of June 19, collation had been completed and results declared. In total, Oyebanji obtained about 187,000 votes and 53 per cent of the vote as runner-up Oni received around 82,000 votes and 23 per cent of the vote while Kolawole came third with over 67,000 votes and 19 per cent of the vote. The ruling party won in 15 of the 16 local governments, and the SDP candidate only in one.
Before the ballot, 989,224 persons were registered to vote, according to INEC. An aggregate of 36.94 per cent of this group took part in the election. This means that the decision was determined by less than half of the registered voters. Qualified voters must carry out their civic responsibilities diligently. Sadly, those in the state, particularly youths, who used social media to express their opinions about the election were unable to mobilise themselves for physical voting. The result suggests that elections cannot be won through social media platforms.
A few unique things about the 2022 Ekiti governorship ballot are that it is the first election to be conducted by INEC under the new Electoral Act 2022, as well as the Regulations and Guidelines for the Conduct of Elections, 2022. It was also the second time INEC would be deploying the Bimodal Voter Accreditation System (BVAS) device statewide after the November 6, 2021, Anambra State governorship poll. Thankfully, unlike in Anambra, the equipment worked satisfactorily in Ekiti.
Many accredited journalists and observer groups including the electorate have commended the election as being free, fair, inclusive, credible and peaceful. INEC has been further lauded for getting the logistics right, as most polling units were reported to have opened by 8:30 a.m. when the voting exercise commenced. Electronic results transmission was effective. Again, INEC was fast in vote tallying and subsequent declaration of the election results. It could be the fastest gubernatorial poll conclusion in our history. This is a further confirmation of the efficacy of the electronic transmission of results.
An election monitoring group, under the auspices of Yiaga Africa, has described the governorship election as transparent and fair enough, going by statistics generated by over 500 ad hoc staff deployed on the election day. Also, the Centre for Democracy and Development said its data from election observation from the state indicated that 86 per cent of INEC officials arrived at their polling units by 8:30 a.m.
BVAS was also said to have worked optimally, although few people could still not be accredited. It is also heartwarming that the electoral body was able to provide assistive devices for persons with disabilities and that priority voting was accorded to the elderly, nursing mothers, and pregnant women. The acceptance of defeat by the PDP's candidate yet underpins the credibility of the poll.
However, Ekiti 2022 was not all about successes. Although it is said that INEC is yet to get the redistribution of voters into the polling units right, unlike in Anambra and FCT Area Council elections where the commission said there would be no deployment into some polling units because they had no voters, there was no such thing in Ekiti. Regardless, there was lopsidedness in the redistribution exercise. Instead of having a maximum of 750 voters per polling unit, some units still had between 2,000 and 3,000 registered voters.
Furthermore, there was unbridled and open use of money by politicians, and their agents to buy votes as other routes of election manipulation, especially in votes transmission by INEC, appear blocked by e-transmission. There is a need to make scapegoats of those who commit this heinous offence. It is both an economic and political crime to engage in vote-trading. It has been criminalised by Sections 121 and 127 of the Electoral Act 2022. Under the law, both the giver and the taker are complicit and could go in for 12 months imprisonment or a N500,000 fine or both.
Nevertheless, we commend the Economic and Financial Crimes Commission (EFCC) for the arrest of some mercenaries deployed by political parties to buy votes. We urge the anti-graft and security agencies to investigate and prosecute all citizens involved in electoral fraud, especially those implicated in vote-buying. We equally applaud the professionalism of the security agents who worked tirelessly to maintain peace on election day. They should remain non-partisan and professional towards the Osun governorship election next month.
Both the Ekiti people and INEC deserve gratitude for their resilience and commitment to a non-violent, free and fair election. Specifically, we encourage the voters to sustain their participation in the electoral process beyond the elections by holding political parties and candidates accountable for their campaign promises. INEC should always uphold the principles of transparency in all elections in the country. In all, the Ekiti governorship election sets a new benchmark for the conduct of elections in Nigeria.