June 12: IGP Reads Riot Act To Zonal AIGs, CPs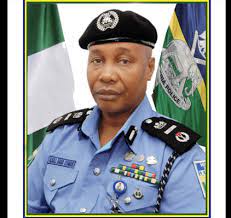 As June 12 commemoration of Democracy Day approaches, the Inspector General of Police, Usman Alkali Baba, has directed Zonal Assistant Inspectors General of Police and Commissioners of Police in states and FCT to deal firmly with any person or group who may want to take advantage of the event to threaten internal security order.
Speaking during a meeting with strategic commanders of the Nigerian Police Force in Abuja, the IGP urged them to remain civil with law abiding citizens during the Democracy Day celebration.
"The June 12 Democracy Day is days away. We are currently reviewing the security situation, with a view to ensuring a hitch-free exercise.
''Details of this will form part of our discussion. I must, however, remind you all of the need to remain civil with law abiding citizens, but firm with any person or group that may wish to take advantage of the event to threaten our internal security order,'' he said.
Expressing dismay that most Command Commissioners of Police 'still allow their officers to unnecessarily impound vehicles at police stations', the IGP said, "Police facilities are not junk yards and must not be turned to one. Indeed, such acts create vulnerabilities which often engender attacks on our facilities.
"Accordingly, I ask you to return to your commands and undertake a major operation to clear all such indiscriminately impounded vehicles off your stations.
''The compliance to this directive shall be confirmed in the course of my on-going tours to your command and any departmental head, zonal commander, commissioner of police or unit head that is found wanting will be dealt with.
"I have also received reports of abuses associated with the use of SPY plate numbers and tainted glasses. Accordingly, henceforth the issuance of SPY plate numbers and tainted glasses permits are hereby suspended.
''The existing authorizations are being reviewed and a protocol to regulate the issuance of such permits will be evolved.
"An emerging trend in which some motorists cover their plate numbers has also been noticed across the country. This practice inhibits our law enforcement operations and hence, is intolerable. Consequently, commissioners of police are tasked to as part of their operations, to arrest any motorist involved in this act.
"Furthermore, I have been receiving reports that some Commissioners of Police are still allowing the mounting of road blocks in their jurisdictions. For the avoidance of doubt, road blocks under any description or guise remain banned across the country and any officer found to be contravening this order will be held liable and dealt with firmly."
"The society has evolved. As law enforcement operatives, we must align our policing strategies to this societal dynamics, particularly, at this time that our policing functions are being built in the community policing model in which the citizen's interests are prioritized.
"Road blocks as a policing model is becoming obsolete and unacceptable, hence we are working towards enhancing our intelligence-led and technology-driven policing capability as well as strengthening the 'Safer Highway Motorized Patrol Scheme' as an alternative to road blocks.
"Therefore, you are tasked to ensure that deployments within your command are reviewed and your operations aligned to this new policing approach which discourages the disposition to limiting the liberty of the citizens through road blocks which are known to be avenues for corrupt tendencies and other vices that widens the trust gap between the citizens and the police".
Tai APC Collapses As Hundreds Return To PDP …Say They Were Blinded By Fake Promises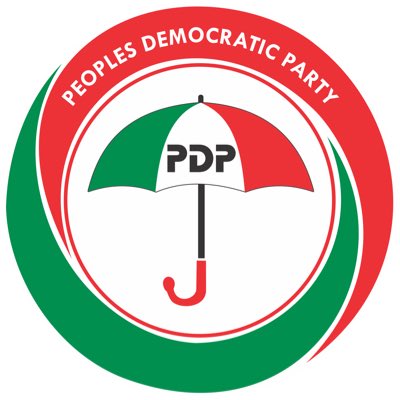 Over 500 former members of the All Progressives Congress (APC) in Tai Local Government Area have returned to the Peoples Democratic Party (PDP).
The returnees led by the first PDP Chairman of the area, Hon Peter Gwezia, announced their return to the PDP, last Saturday, during the GDI's sensitisation programme for the collection of Permanent Voters' Cards (PVC) at the Council Secretariat, Saakpenwa.
Speaking on behalf of the rest of the returnees while renouncing membership of the APC, Hon Peter Gwezia, said he and other APC members decided to leave the party due to failure of leadership.
While promising to work for the success of the PDP in the 2023 election, Gwezia said the APC lacked ideas, and was like a vehicle without engine, could not take them to their desired destination, hence their decision to leave the party.
In his remarks, Deputy Chairman of the Peoples Democratic Party, Hon Chukwuemeka Aaron, who received the returnees on behalf of the Chairman, PDP Rivers State, Amb Desmond Akawor, assured them of equal treatment, saying there are no new members in the party.
"I want to welcome you all and to say that in PDP and GDI where you are today, no person is new. We all have equal status, we all have equal rights. Some of the people that were with you there doing the jamboree that came back today, they are commissioners; they have gone to the National Assembly, become chairmen of councils.
"So, having seen what our leader, Chief Nyesom Wike has done in Rivers State, and in Tai, and what your chairman of council is doing in Tai, they have come back to take their rightful position. We want to thank all of you, and to say that the party chairman and the chairman of council will integrate you into the activities of GDI".
Also speaking, GDI President-General, Chief Bright Amaewhule, said the performance of the present administration in the state was enough testimony for any Rivers son or daughter to reckon that PDP was the only party which had their interest at heart.
Amaewhule said that of the candidates lined up for the governorship seat in the state, only the PDP Governorship candidate, Sir Siminialayi Fubara, was competent and qualified to give the state good governance from day one.
He, therefore, challenged eligible voters who have not collected their PVCs to do so as soon as possible, and prepare to cast their votes for the right party which was a master of good governance and quality projects' delivery in the state come 2023.
The returnees, alongside GDI members from the 10 wards of Tai, including youths, women and students groups, later engaged in a wild gyration, turning the entire arena into dance frenzy.
The event also featured solidarity speeches from stakeholders among them former and current National and State Assembly members, former and serving council chairmen, former commissioners, party stalwarts, and captains of industry, among others.
By: Nelson Chukwudi
MOSOP Tasks SPDC On Fresh Oil Spill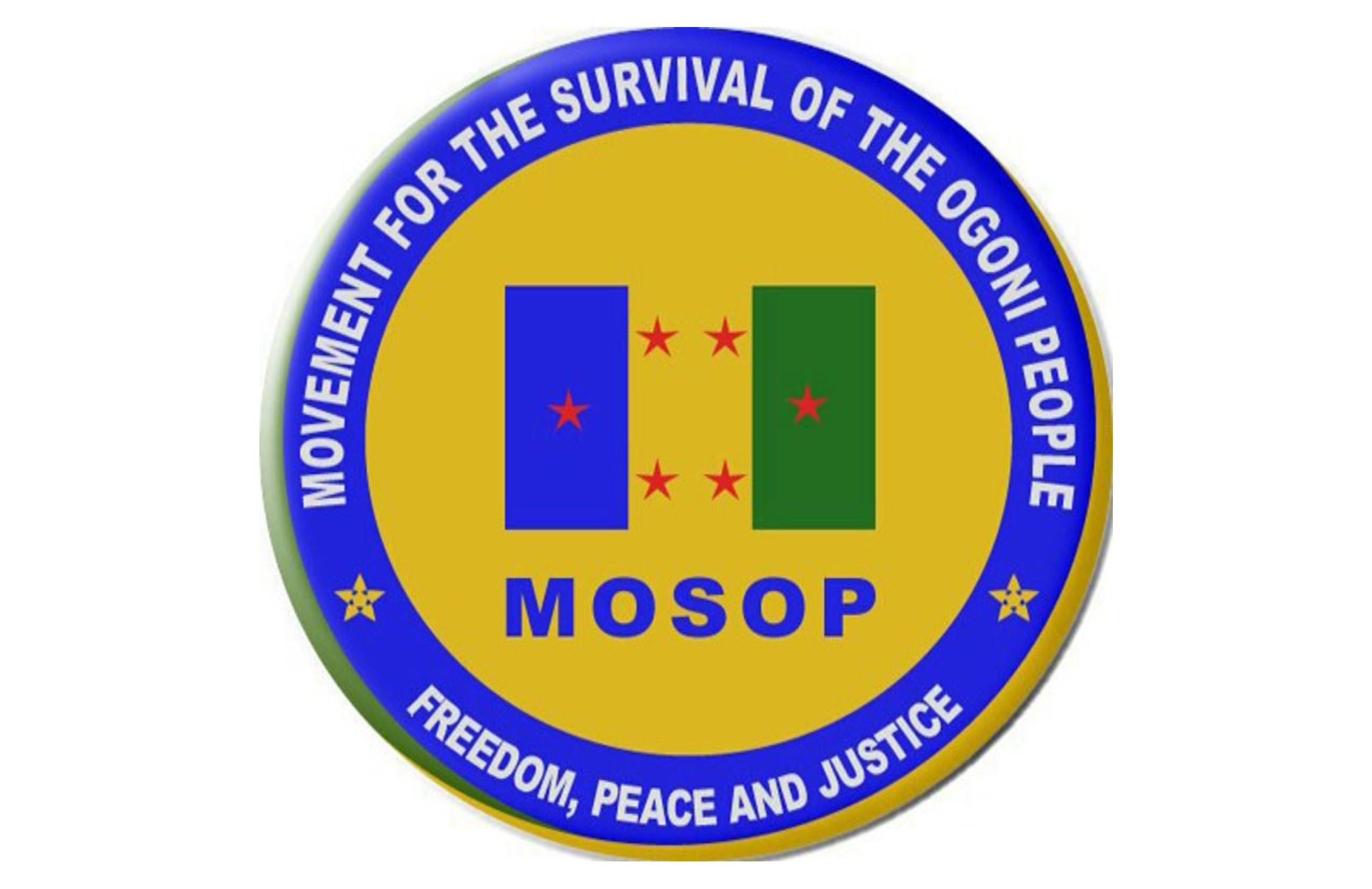 Factional President of the Movement for the Survival of Ogoni People (MOSOP), Mr. Fegalo Nsuke, has called on Shell Petroleum Development Company (Shell) Joint Venture (JV), the oil and gas multinational company, to take full responsibility and appropriate action to curb a fresh oil spill in Bodo Community in Gokana Local Government Area of Rivers State.
Nsuke, who noted that the spill was first noticed in the community early last week, blamed Shell for the spill and urged the Dutch multinational to alleviate its impact on the community, curtail its spread and commence proper remediation and compensation in accordance with global best practices.
The MOSOP leader noted that the oil spills from the Trans Niger Pipeline operated by the Shell JV, suddenly erupted within the residential area of the community, alleging that it must have been caused by equipment failure.
He observed that although the cause of the spills, which was occurring 11years after the release of the United Nations Environment Programme (UNEP) reports, was yet to be ascertained, the spills have affected residential areas and community dwellers have been asked by the MOSOP to evacuate the area, to avoid causality in case of a fire.
"This massive spill is occurring 11 years after the UNEP released a damning report exposing Shell's devastation of the Ogoni environment.
"We have communicated with community leaders to cooperate with investigations and ensure that every detail about this spill is communicated to our secretariat as soon as possible", he said.On his part, Executive Director, Youths and Environmental Advocacy Centre (YEAC), Fyneface Dumnamene Fyneface, said, "the cause of the crude oil spill which occurred inside the community where people live is not yet known at this time."
By: Tonye Nria-Dappa
Nigeria's Freedom Of Expression Attracting Global Attention, Buhari Claims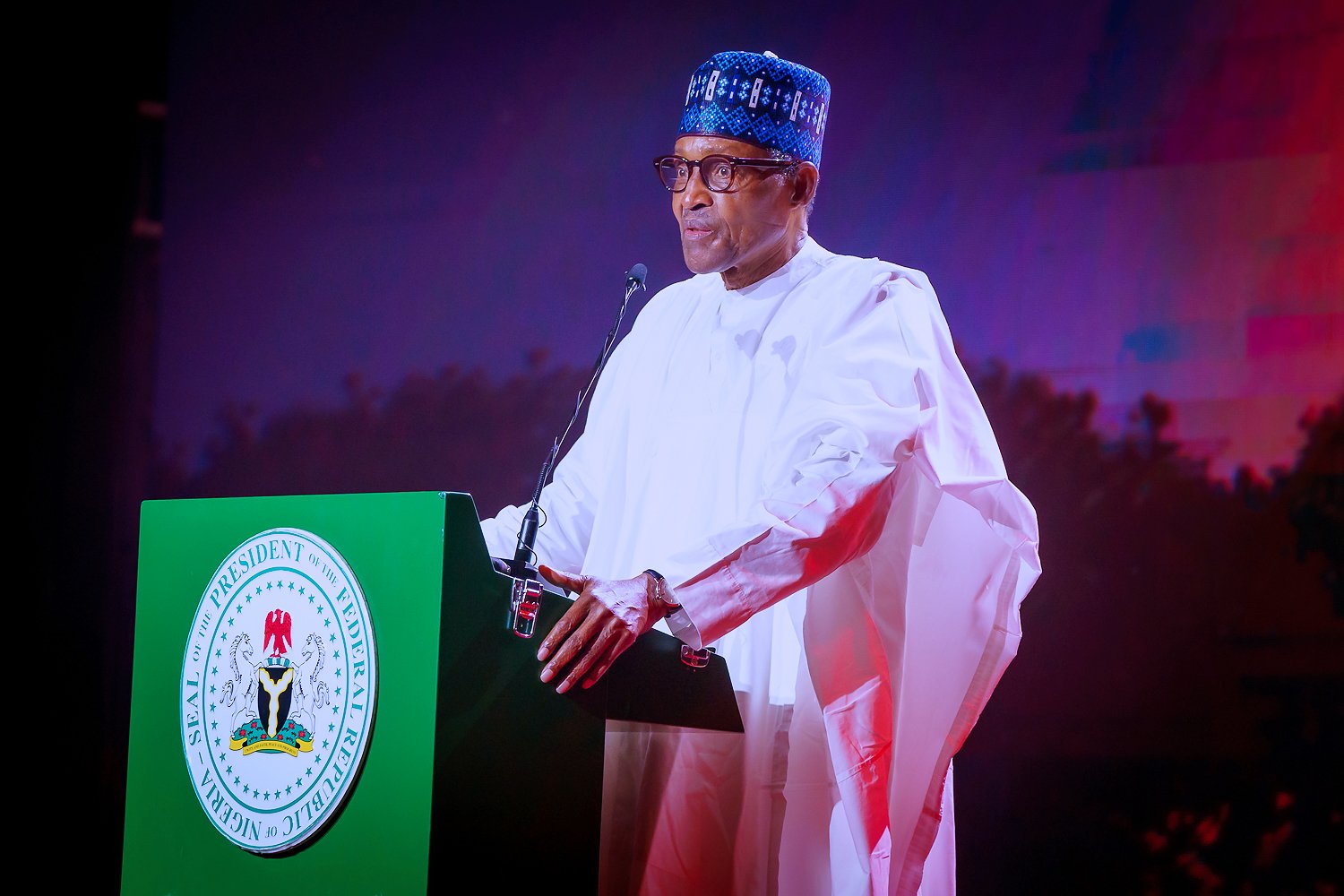 The President, Major General Muhammadu Buhari (retd.), on Sunday, said it was instructive that Nigeria was attracting positive international attention as a country that promoted media freedom and freedom of expression.
He said this was premised on the government's understanding of the important roles that information literacy and media education played in sustainable development.
According to a statement signed by his Special Adviser on Media and Publicity, Femi Adesina, Buhari said this while pledging his "full support" for three major international events scheduled to hold in Nigeria in October and November 2022.
They include: the 2022 United Nations Educational, Scientific and Cultural Organisation's Global Media, Information Literacy Week in Abuja, in October, the first Global Conference on Cultural Tourism and Creative Industry in Lagos, as well as the second Global Association of Literary Festivals Conference, Abeokuta, in November.
In the statement titled 'President Buhari pledges support as Nigeria hosts major cultural, tourism and literary events,' he said the global events were opportunities to showcase the nation's rich heritage in culture, arts, tourism and entertainment as well as advancements on media freedom.
Earlier, the Minister of Information ad Culture, Lai Mohammed, said that hosting the 2022 UNESCO Global Media, Information Literacy Week, would help to address the rising spate of fake news, misinformation and hate speech.
Expressing his delight to welcome international visitors to Nigeria, Buhari urged citizens to leverage the events to exhibit the values "that make us a unique, friendly and peace-loving people."
The statement read in part, "Welcoming the decision by the UNESCO's World Tourism Organisation and the Global Association of Literary Festivals to grant Nigeria the right to host these separate historic events, the President assures all relevant stakeholders and participants of the warmth and hospitality of the people of Nigeria.
"On the MIL Week, Buhari notes that it is instructive that Nigeria is attracting positive international attention as a country that promotes media freedom and freedom of expression, recognising the important roles information literacy and media education play in sustainable development.
"On the first Global Conference on Cultural Tourism and Creative Industry, the President says the rapid growth of Nigeria's film, fashion, music, and the Information and Communications Technology sector, and the increase in international appeal and acceptance would continue to spur government to devote more resources to the sector."
Among other initiatives, Buhari noted that the Creative Industry Financing Initiative, established by his administration and managed by the Central Bank of Nigeria in collaboration with the Bankers' Committee, had provided single-digit financing to many young Nigerians in the fields of fashion, film, music and information technology.
He noted that the $100 million re-development of the National Theatre, Lagos, into a world-class creative park is also ongoing, following the handover of the facility to the CBN and the Bankers Committee.
The President, therefore, expressed confidence that the literary world would find many good things to celebrate about Nigeria when they meet in the historic city of Abeokuta, homeland and birthplace of one of Nigeria's finest literary icons and Nobel Laureate, Professor Wole Soyinka.