Former Adviser Advocates Investment In ICT For Oil, Gas Sector Revolution
Amid daunting challenges plaguing Nigeria's oil and gas sector, an industry expert and former Technical Adviser to the Ministry of Petroleum Resources, Engr. Rabiu Suleiman has called for higher investments in Information Communications Technology, ICT to fully harness the huge economic potential the petroleum sector holds.
He said ICT plays a significant role in optimisation, efficiency, technology advancement in the oil and gas sector.
"I believe it is time for the oil and gas industry to embrace more ICT. There are new ICT innovations coming up to help tackle most of the challenges faced in the industry. I know Huawei Technologies has been coming up with some new solutions for the petroleum industry.
"ICT is also useful for data management. The oil & gas industry handles lots of information and a lot of it has been paperwork. There is therefore a need for digital transformation to foster efficiency in the way information is stored using ICT.
"The most sensitive equipment in the process plants in the oil and gas industry is the programmable logic controllers, online analysers and all other instrument that control process, temperature, flows and pressure. So, if a company such as Huawei focuses attention on optimisation, efficiency, control and improvement, maximisation of production it will be very good", he said.
He further explained that ICT has proven useful across other industries, adding that Nigeria can achieve up to 5 percent more oil productivity and at reduced cost using ICT.
"Regarding oil exploration, it is now possible to achieve up to 5% more oil productivity at areduced cost of investment using ICT. There are now ICT solutions that make oil extraction easier at a lower price than what it used to be.
"The major challenge today is that of insecurity. Other challenges include; general economic recession, the recent COVID-19 pandemic that almost grounded the entire world economy. Many countries passed through recession, there was the lowering of oil reserves because production was halted in some countries and therefore, production became low and of course, there are other challenges related to high production cost. If you narrow down and do a comparative analysis between Nigeria and other countries, cost of production per barrel in Nigeria is significantly very high. It went as high as $32 per barrel and crude oil price at the international market went as low as $9/barrel. But quickly, it went up to $140/barrel later and then crashed to below zero by COVID-19."
He explained that the 2021 edition of the Nigeria International Petroleum Summit, NIPS, which starts on the 6th of June, 2021 in Abuja, provides a great opportunity at this critical time for the Oil & Gas sector in Nigeria, to focus on how to leverage ICT to transform the sector and the economy at large.
"You can easily integrate various ICT components in terms of monitoring of volume flows, temperature, attack, corrosion, contamination, communication, you can tie all these to a dedicated command and control centre. With Huawei's oil & gas solutions, it is possible to manage pipeline damages. Yes, this has been a major challenge over the years which has greatly affected the economy.
However, there are no ICT solutions to manage these occurrences. It is now possible to track the pipelines and keep them safe through technology. With this in place, more revenue can be generated".
He also spoke on the need for quick energy transition to renewables like solar, hydro and wind, to safeguard the environment.
"Nigeria is abundantly blessed with renewable energy sources. Sunlight is in abundant, from here in Abuja to the far north. It can be captured and converted into solar system. The main engine for growth is to have uninterrupted power supply. We also have many solar power projects going on. There is 100 megawatts of solar power that I initiated in Kano State. We have many others going on in other parts of the country. We small power panels that you can throw unto the roofs in villages."
He thus challenged Huawei Technologies to widen its green energy solution provision, especially in solar power for Nigerians.
"Look at the three Nigerian refineries, none of them is producing aviation kerosene, why? Because of the ingress of water into the system and the inability of the laboratory to detect moisture content and poor knowledge of operators who are reluctant to apply new technologies because they are afraid to carry out certain decisions".
SPDC Confirms Leak On Sea Eagle FPSO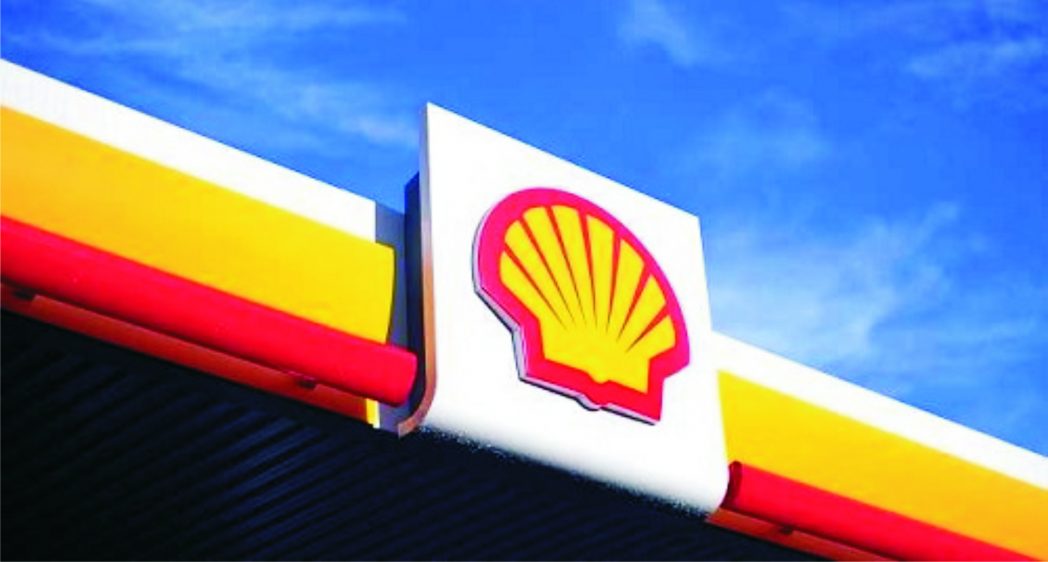 The Shell Petroleum De- velopment Company of Nigeria Limited has confirmed a water leak incident on its Floating Production Storage and Offloading vessel, Sea Eagle, offshore Warri.
The Floating Production Storage and Offloading vessel, Sea Eagle, which is owned and operated by SPDC JV, is moored in the EA field, located southwest of Warri in water depths of around 25 metres.
Speaking, spokesperson for the Shell Petroleum Development Company of Nigeria Limited, Michael Adande, said the incident did not affect the area where crude oil is stored on the FPSO.
Adande explained that the relevant authorities have been notified, adding that measures to contain the water inflows as well as repairs were ongoing.
"On Sunday, 24 July 2022, our Offshore Installation Manager on board of the Floating Production Storage and Offloading vessel, Sea Eagle, reported a leak in the hull of the vessel.
"The FPSO is anchored in the shallow waters. Relevant authorities were notified.
"The leak did not affect the section of the FPSO where any crude is stored. Measures to contain the water inflow have been adopted successfully. The repair works are ongoing", he said.
Theft: Nigeria's 180,000b/d TNP Pipeline Runs Dry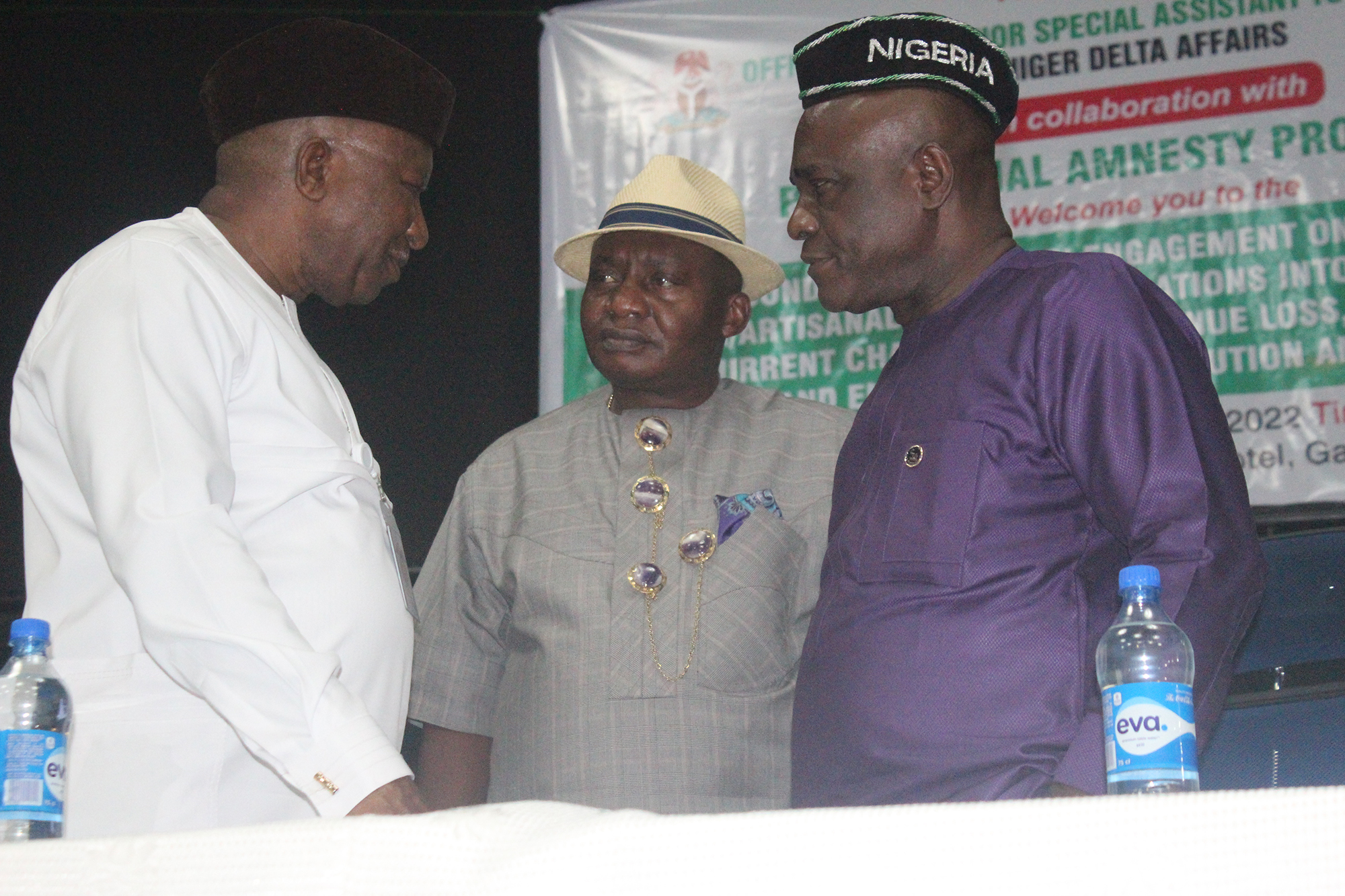 An oil pipeline capable of hauling 180,000 barrels a day across Nigeria has ceased transporting crude since mid-June due to theft, according to a source.
The Trans-Niger Pipeline, TNP, has yet to be formally shut, said the source, who prefers being anonymous because the information has not been made public.
The link's capacity is about 15% of Nigeria's most recent average daily output, according to Bloomberg calculations.
Nigeria, Africa's largest oil producer and a member of the Organization of Petroleum Exporting Countries,  has tried to stamp out sabotage on its pipeline network in recent years. Oil theft remains a chronic problem for the midstream system known as the TNP.
Producers received as little as 5% of crude volumes pumped through the pipeline between October 2021 and February, an industry union reported earlier this year.
It reflects a larger issue for Nigeria, which is facing shrinking investment and hasn't been able to meet its OPEC+ oil-production quota in order to benefit from a surge in prices.
The TNP was illegally tapped in about 150 places, the Petroleum and Natural Gas Senior Staff Association of Nigeria said in March when local government checked some of the areas where the theft occurred.
Commissioner Hails TotalEnergies Over Projects At GTC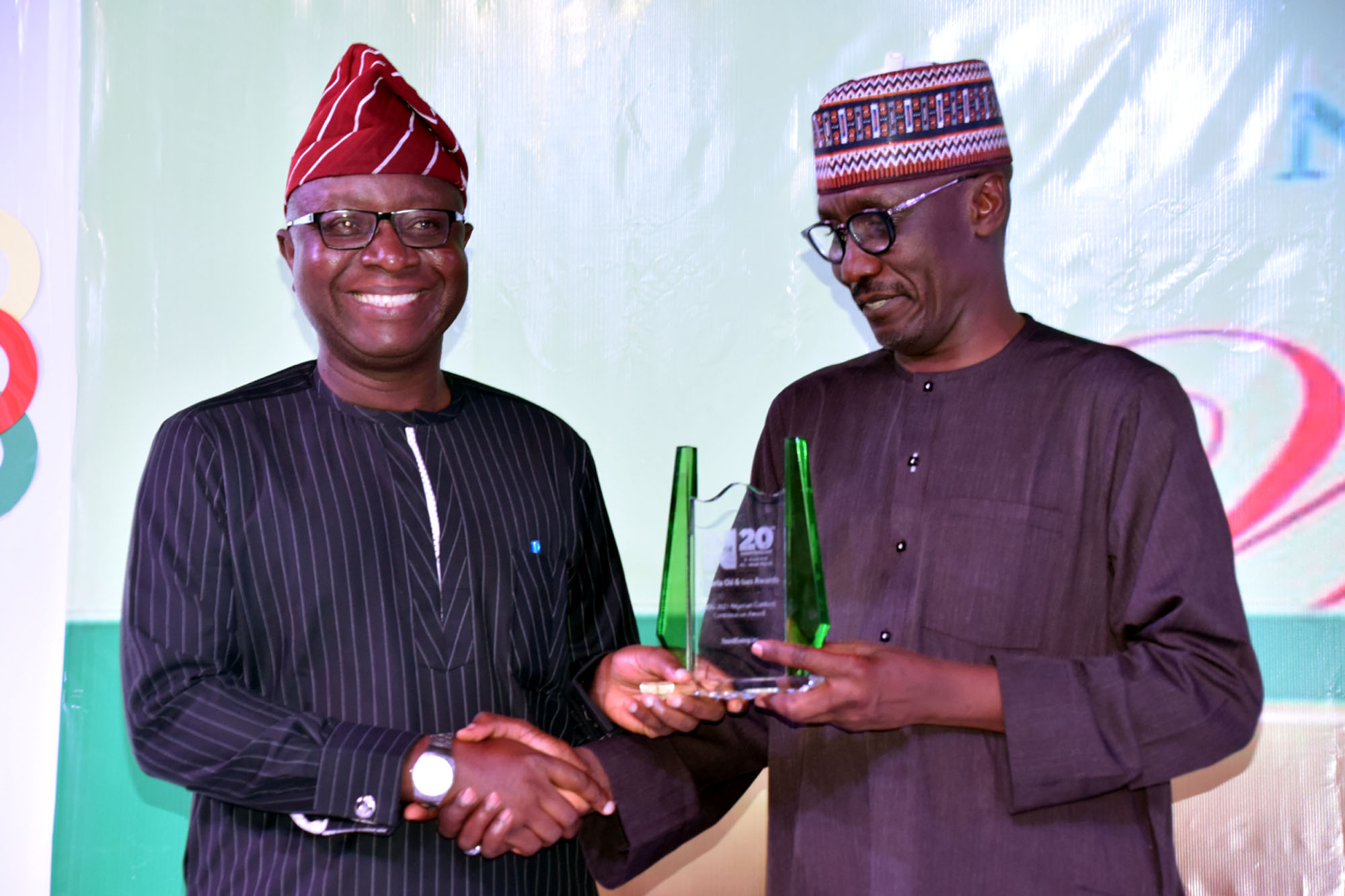 The Rivers State Commissioner for Education, Prof  Chinedu Mmom, has commended TotalEnergies over their infrastructural projects at Government Technical College (GTC), Port Harcourt.
Mmom, who made this statement at the ground breaking ceremony at the College, said it was joyful that multinationals were giving back to the communities in which they operate.
The Commissioner noted that Total Energies was complimenting the efforts of the State Government in providing better learning environments for students in the state, adding that the Ministry of Education will do all that is needed to provide the enabling environment for the timely completion of the project.
He said towards this end, a monitoring team will be set-up to liaise with TotalEnergies and the contractor to ensure that the project was completed according to specifications and in record time.
On his part, the Managing Director, TotalEnergies EP Nigeria LTD, Mr. Mike Sangster, stated that the school's infrastructural project was in line with the IKIKE Offfshore Development project designed to upgrade the standard of the infrastructure in the school, create a good learning atmosphere, improve the standard of living for the students as as the vocationally students  with life skills.
According to him, "It represents our full alignment with the initiatives of the Nigerian Content Development and Monitoring Board (NCDMB) to develop technical expertise and professionalism in the Nigerian oil & gas sector.
Sangster, who was represented by Deputy Managing Director, Joint Venture (JV) Asset, TotalEnergies, Mr Guillaume Dulout, explained that the Infrastructure Development Project, which consists of a technical workshop, a 200-bed hostel, and a 25-block classroom, was in fulfillment of TotalEnergies commitment to the Nigerian NCDMB priority on Human Capital Development (HCD).
He stated further that "under the human capital development requirement for the Ikike project, 53 refreshers were trained, 11 of whom were employed by Ikike contractors.
"Thirty entry-level geoscience students are currently being trained at Laser Engineering, Port Harcourt. The Ikike project achieved 92% Nigerian content and over 5,500,000 Nigerian content man-hours during the project life.
"Ikike recorded a total of 2,128 MT of in-country fabrication and 2,352 pipes coated in-country. Of particular worth for mention, is that drilling operations on Ikike field were performed by a Nigerian company.
"TotalEnergies' IKIKE project with investment decision in 2019 achieved First Oil few days ago. It is very remarkable to highlight that this milestone was achieved without any Lost Time Injury (LTI) or incident.
"Ikike recorded significant local content milestones. Overall, the construction of the jacket, modules, topsides, and risers in Nigerian yards, the offshore campaign with vessels domiciled in Nigeria, and drilling with Nigerian companies, boosted local employment with about 3000 direct and indirect jobs.
"In the course of the ptoject, several subcontracts were awarded to local yards/companies, while corporate social responsibility projects were undertaken for the benefit of the people of the Niger Delta," he disclosed.
By: Tonye Nria-Dappa & Theresa Frederick