Dogonyaro, Ex-Chief Of Defence Staff, Dies At 80
The former Chief of Defence Staff to late Gen. Sani Abacha, Lt-Gen. Joshua Dogonyaro has died.
He died at the age of 80.
Joseph, first son of the deceased disclosed this to The Tide source in an telephone interview in Pankshin yesterday.
"Daddy has been sick for some time until yesterday when he had a stroke and we rushed him to the Jos University Teaching Hospital (JUTH) for medical attention.
"Unfortunately, early this morning (Thursday), around 3.00am precisely, he breathed his last.
"His death comes as a rude shock to us as a family. We are going to miss his love and warm as a grandfather, father, brother, uncle and supporter," he said.
Joseph said that the family was trying to cope with the shock of the general's demise and would discuss the funeral arrangements soon.
He described his father as "a General who was so faithful and loyal to the nation, Nigeria."
"We and Nigerians are going to miss him having served humanity in this country and Africa as a whole," Joseph said.
According to him, the corpse of the general has since been deposited at the JUTH mortuary.
Late retired Lt. Gen. Dogonyaro, a soldier and an administrator, was born on Sept. 12, 1940 in Vom, Plateau State, though a native of Taroh in Langtang North Local Government Area.
Dogonyaro had his early education at Boys' Secondary School, Gindiri, and there after was enlisted in the Nigerian Army, 1964.
He was commissioned Second-Lieutenant in the Nigerian Army Armoured Corps, 1967; Officer Commanding, 1 Recce Squadron, NA, 1967-69; Quartermaster General, I Infantry Division (Main), N, 1969-70.
The late general became Chief Instructor and Adjutant, Rece Training School, NA, 1970 to 1972; Commandirg Officer, I Recce Regiment, NA., 1972 to 1976.
He was appointed Principal Staff Officer, Headquarters, Nigerian Army Armoured Corp, 1976 to 1977; Commanding Officer, 24 Armoured Brigade, NA., 1977-79.
Between 1984 and 1985, he was made the Task Force Commanding Officer, 203 Armoured Battalion on the Peace-keeping Force in Chad; Director of Manning (Army), Army Headquarters, 'A' Branch, N.A and Director of Armoury, 1985.
He was also the General Officer Commanding 3 Armoured Division, N.A, Jos, 1985 to 1987; mm: Armed Forces Ruling Council (AFRC), 1985; General Officer Commanding 2nd Mechanised Division, N.A, Ibadan, 1987;promoted Major-General, 1988; Promoted Lt. General; former ECOMOG Commander; retired in 1993.
Dogonyaro attended also the National Institute for Policy and Suategic Studies, Kuru, Jos and obtained National Institute (mni) in addition to the Staff College (Psc) and Forces Service Star.
Ogun Government Tasks Council Bosses On Improved IGR
Ogun State Government has enjoined Local Government Council Chairmen to intensify efforts at improving their Internally Generated Revenue (IGR) and not rely on the federal or state governments for funds.
The state's Commissioner for Local Government and Chieftaincy Affairs, Ganiyu Hamzat, stated this during the January 2023 edition of the Joint Account Allocation Committee (JAAC) meeting at the Oba's Complex, Oke-Mosan, Abeokuta, Monday.
Hamzat said the move became imperative to enable them have more funds both from allocations and IGR to execute beneficial projects at the grassroots.
He insisted that the excess fund in the recent time needed to be increased in fulfillment of their mandate to their people.
The commissioner who disclosed that its inspectorate and monitoring department had commenced monitoring exercise to make project execution conform with the required standard stated that the ministry would continue to ensure that funds accruable to local council's were well utilised.
In his presentation, Chief Economic Adviser to the Governor and Commissioner for Finance, Mr. Dapo Okubadejo, disclosed that N7,661,239,092.01 was received as December 2022 allocation for the 20 councils in the state, which emanated from Statutory Revenue, Value Added Taxes (VAT), Exchange Gain, Electronic Money Transfer Levy (EMTL) and Subsidy Reinvestment and Empowerment Programme (SURE-P).
Represented by the Permanent Secretary and Accountant General of the State Treasury, Babatunde Aregbesola, Okubadejo said N7,221,233,073.00 would be used to pay the first-line charges, which included primary school teachers' salary, local council staff salary, pensions, traditional councils, other payment of Pay-As-You-Earn (PAYE) arrears, statutory payment to Local Government Service Commission, release to local councils and other charges.
He added that it excluded PAYE and five per cent bond on pension, amounting to N314,164,709.56, which was yet to be effected, while N754,170,728.57 remained as gross surplus for the month.
Also Speaking, the Permanent Secretary in the ministry, Kolawole Fagbohun, urged the chairmen to make judicious use of funds available at their disposal to embark on projects that would improve the lots of their people.
Minister Commissions Kano CRFFN Zonal Office, Urges Customs Collaboration
Minister  of State for Transportation, Prince Ademola Adegoroye has commissioned the Kano Zonal Office of the Council for the Regulation of Freight Forwarding in Nigeria (CRFFN).
This is even as he called for the collaboration of the Nigeria Custom Service (NCS).
Speaking during the commissioning in Kano , Adegoroye stressed  the President Buhari's resolve to groom the Nigerian economy through the various infrastructure put in place by the Federal Ministry of Transportation to boost productivity.
While commending the efforts of CRFFN, Adegoroye however called on other government agencies, particularly the Nigeria Customs Service to cooperate with CRFFN towards achieving its mandate when required from time to time.
Adegoroye said "President Muhammad Buhairi is resolved to groom the Nigerian economy by the various infrastructure put in place by the Federal Ministry of Transportation to encourage productivity.
This new Zonal office built by CRFFN is another testimonial to that fact. While recognizing the efforts of other government agencies especially those under the purview of the Ministry of Transportation, I call for your cooperation with the CRFFN which may be required from time to time particularly, the Nigeria Customs Service".
The Permanent Secretary,  Federal Ministry of Transportation, Dr Magdalene Ajani noted that the CRFFN has been training and certifying freight forwarders in Diploma and Higher Diploma Degree in about six Federal Universities across the country.
Ajani further encouraged all freight forwarders to seize the opportunities of CRFFN's training and retraining programme to boost their business and professionalism. This is the core mandate of CRFFN to all freight forwarders in Nigeria.
Earlier in his welcome address, the Registrar, CRFFN, Barr. Sam Nwakohu noted that CRFFN remains focused in its determination to entrench professionalism, promote freight logistics efficiency, and improve Nigeria's ranking on the Logistics Performance index.
Nwakohu informed that CRFFN have six zonal offices in all the geopolitical Zones in Nigeria.
He said the Kano zonal office was strategic being in a commercial capital of North Western Nigeria, adding that it would ensure total logistics integration to achieve CRFFN's overall objective.
The Registrar however, enjoined all practitioners to take full advantage of the Zonal office to build capacity by way of training and leveraging on national and international logistics networks and alliances.
"We are committed to the completion of other ongoing projects across the country in full preparation of Nigeria's participation in the African Continental Free Trade Area (AfCFTA), especially in the cross border logistics service provision and no geo-political zone will be left behind.
"We, therefore, enjoin all practitioners to take full advantage of our presence here to build capacity by way of training and leveraging on our national and international logistics networks and alliances", Nwakohu stated.
While also commending the Federal Ministry of Transportation for its efforts in making the project a reality, the Chairman, Board of CRFFN, Alhjai Tsani Abubkar, on his part, noted that the Zonal office would make work and business easier for Freight forwarders who work at the Northern areas.
FG To Deliver 1,071 Workers' Homes In Eight States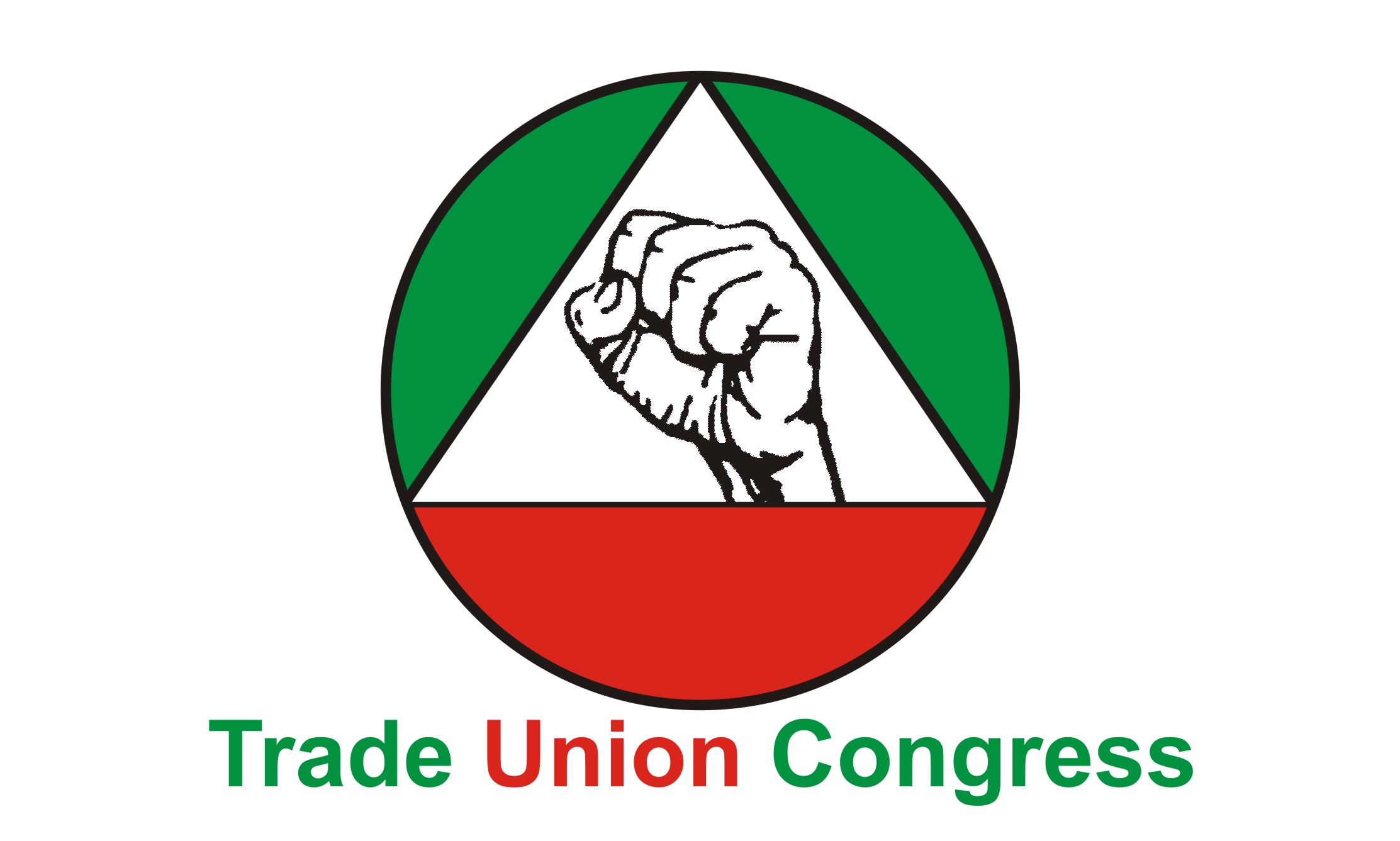 In line with the renewed drive to increase the delivery of affordable housing to Federal Government workers, over 3,560 homes would be delivered under phases 1 and II of the National Affordable Housing Delivery Programme.
The programme promoted by the Federal Mortgage Bank of Nigeria (FMBN) in partnership with the Nigeria Labour Congress (NLC), Trade Union Congress (TUC), and the Nigeria Employers Consultative Association (NECA) is aimed at delivering decent, safe and quality housing for workers at affordable prices.
A statement by FMBN Group Head, Corporate Communications, Mrs. Timan Elayo, said plans were underway to commission 1,071 completed houses in project sites nationwide.
Elayo stated that the house types are based on proven social housing models, one-bedroom, two-bedroom and three-bedroom units, with prices ranging from N3.1 to N8.3 million.
The Joint Implementation Committee of the Programme, comprising of NLC, TUC and NECA has approved the commissioning exercise in eight states, namely 100 housing units in Akure, Ondo State, 100 housing units in Yola, Adamawa State,315 housing units in Katsina, 90 housing units in Abakaliki, Ebonyi State, 180 housing units in Damaturu, Yobe State.
Others are 100 housing units in Sokoto, Sokoto State, 86 housing units in Maiduguri, Borno State, and 100 housing units in Kogi State.
In his remarks, FMBN Managing Director, Mr. Hamman Madu, expressed delight with the completion of the first batch of the housing units, applauding the labour centres for their cooperation and support for the programme.
Madu also commended the collaborative spirit that has  fostered the understanding of labour leaders and NECA on the realities and financial challenges that workers face, while making constructive inputs to the housing designs, pricing and other relevant conditions for delivering the project.
Meanwhile, the Minister of Works and Housing, Babatunde Fashola, said the government backing the Federal Integrated Staff Housing (FISH) Programme was aimed at boosting civil servants' welfare needs in terms of housing for effective service delivery.
Fashola, who spoke at the groundbreaking ceremony of 116 FISH Housing Programme Units in Gwagwalada, Federal Capital Territory (FCT), described Civil Servants as a critical component of development of a nation, adding that it is the reason the administration was paying special attention to their living condition.
He listed the Federal Government's support for States to clear their salaries liabilities; civil servants salary review; Pension reforms, and the removal of equity contribution of the Federal Mortgage Bank housing loan of below N5 million for civil servants as among  the benefits of civil servants from the federal government.
The minister, therefore, commended the leadership of the Ministry's Public Building and Housing Directorate for their commitment in securing the land and the development of the site master plan and infrastructure that would enable private developers' interest for investment in the sector.
Similarly, he assured Gwagwalada Area Council, one of the host communities, of the government's continued support and effort in developing the area.
Earlier, the Head of Service of the Federation, Dr. Folashade Yemi Esan, thanked the minister for providing the expansive land in a prime area spanning over five hectares for the construction of the housing units.
Folashade described the groundbreaking event as a watershed moment in accelerating attainment of government's agenda of ensuring the welfare of civil servants through the provision of affordable housing.
According to her, the FISH programme was conceptualised as a vehicle to address the current housing deficit faced by civil servants insisting that the houses would further alleviate their sufferings.