Nigeria's Diaspora Remittances To Hit $22bn – Report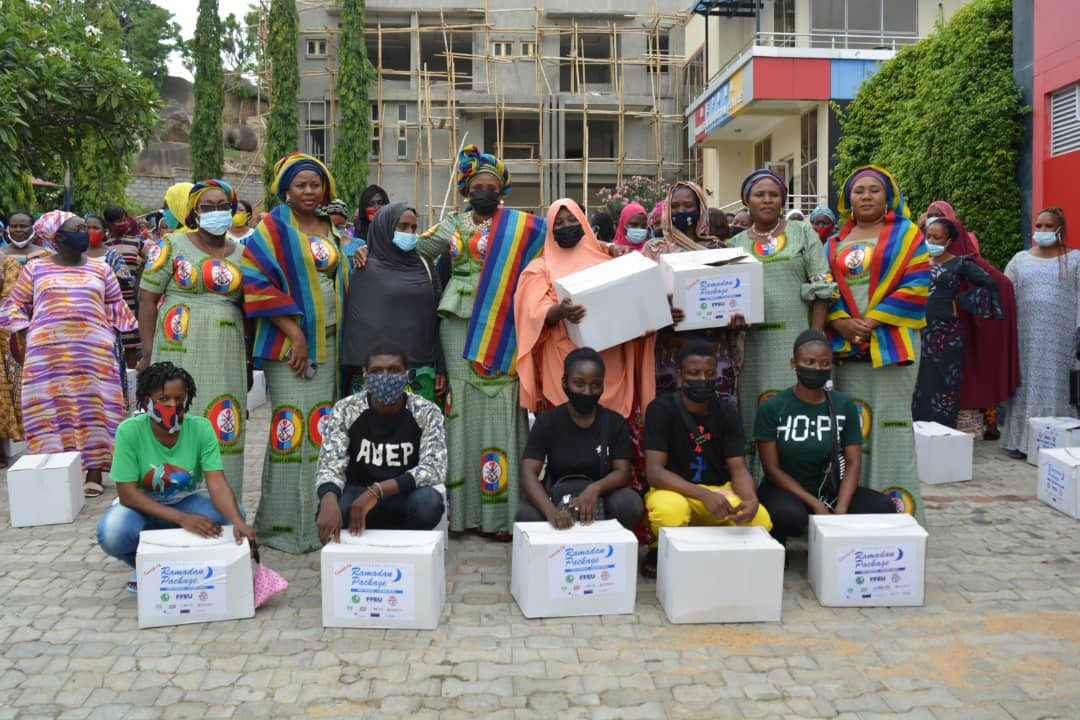 Nigeria's diaspora remittances have been projected to rise by five per cent to $22billion by the end of 2021.
Agusto Consulting Limited, a wholly owned subsidiary of a rating agency, Agusto & Co. Limited, disclosed this in its report titled '2021 Nigeria diaspora remittance report & survey for May 2021.
The report was presented by the Managing Director, Yinka Adelekan, and the Head of Consulting, Jimi Ogbobine, during a virtual event on Tuesday.
Part of the report read, "We project that Nigeria's diaspora remittances will reach $22billion by 2021, representing a year-on-year (y-o-y) rise of five per cent.
"And then a marginal y-o-y rise of two per cent in 2022 to $22.5bn."
Nigeria's diaspora remittances dropped by 12 per cent to $21billion in 2020 from about $23.8billion the prior year, it stated.
The firm described remittances as funds transferred from migrants to their home country, and played important roles in the economy, helping to meet the basic needs of recipients.
According to the report, remittances represent household income from foreign economies arising mainly from the temporary or permanent movement of people to those economies.
It said previous studies had shown that about 70 per cent of remittances were used for consumption purposes, while 30 per cent of remittance funds went to investment-related use.
The report said Nigeria's domestic policy conundrum on foreign exchange was creating many challenges to the wider macro contractions caused by the pandemic.
It said the Covid-19 pandemic created significant global economic ruptures that had affected the rich world and the remittance dependent states.
Due to the crude oil volatility, it stated, the diaspora remittances which had long been Nigeria's second largest source of foreign exchange inflows had become more significant.
According to the report, Nigerian diaspora remittances are still an under-researched subject despite its strong bankability credentials.
The report said four significant upsides that could lead to favourable outcomes in 2021 included the Central Bank of Nigeria's decision to enable recipients of remittances access to funds in foreign currency.
Others are fiscal stimulus packages aimed at protecting wages and consumer spending in some of the major western nations (UK and US); currency depreciation in Nigeria; and the increasing rate of emigration by well-educated Nigerian, particularly white-collar workers to Canada.
It stated that there had been very few target-market studies on diaspora remittances in Nigeria.
Agusto Consulting said it adopted a strategy by initiating research on bankable markets with poor research coverage.
Fuel Subsidy Era Over – Tinubu 
Newly sworn-in President, Bola  Ahmed Tinubu, has declared that the era of subsidy payment on fuel in Nigeria has ended.
This, he disclosed, is because the 2023 Budget made no provision for fuel subsidy and more so, subsidy payment is no longer justifiable.
"The fuel subsidy is gone", Tinubu declared in his inaugural speech at the Eagle Square on Monday after he was sworn in as Nigeria's 16th President.
Tinubu said his government shall instead channel funds into infrastructure and other areas to strengthen the economy, adding that a "unified exchange rate" is guaranteed under his administration.
He promised to remodel the economy to bring about growth and develop the Gross Domestic Product through job creation, saying that "the interest is currently too high and will be reviewed".
The new President also assured investors that multiple taxation will be reviewed to attract investments, even as he promised one million jobs in the digital economy.
Tinubu, who also vowed to rid Nigeria of terrorism and criminality, said, "Security shall be top of our administration", adding that he will "reform security architecture, invest more in security personnel, better training and provide better equipment for security personnel".
The President said he "will end extreme poverty, make food more abundant, ensure inclusion for women and youths, and discourage corruption".
Customs Holds Training For Maritime Journalists
The Nigeria Customs Service in conjunction with National Inland Waterways recently organised a two- day training workshop for members of the Association of Maritime journalists of Nigeria (AMJON) at the famous Administrative staff college of Nigeria (ASCON), Badagry, Lagos.
Comptroller General of customs, Col. Hammed Ali (rtd) in his key note address said from inception, one of the major cardinal programmes of the service has been effective and efficient mobilisation and sensitisation of members of the public in understanding the important statutory obligations vested on the service.
In order to achieve these objectives, he said, "it became imperative that we partner with our friends from the media to embark on educative and  enlightenment programs.
"Having gone this far on our own, we are here today, under the able hands of the 'owners of the profession', to enrich, update and sharpen their skills in this direction for greater achievement of our collective objective".
Speaking, the President of AMJON, Mr. Paul Ogbuokiri, emphasized the importance of the training programme, urging participants to avail themselves of the opportunity, which will translate into improved performance in their reportage.
On his part, the Managing Director, National Inland waterways Authority (NIWA), Chief George Moghalu, spoke on its new autonomy status and how it affects its national mandate.
Moghalu, who was represented by the Manager, Legal Services, Barr. Nasiru Biyankari, affirmed that NIWA offers a very critical role in the nation's maritime industry through the execution of development in inland waterways of Nigeria and its regulations nationwide.
Also speaking, the National Coordinator, Port Standing Task Force Team (PSTT), Mr. Moses Fadipe, tasked AMJON members on accurate and objective reportage on PSTT's operations to ensure that the public is well informed about the efforts of the team in tackling corruption at the ports.
"AMJON members are expected to adhere to ethical journalism standards and avoid sensationalism or biased  reporting ,clear and informed reportage by Amjon members can contribute to building public trust in the PSTT and its efforts to improve transparency and efficiency in Port operations".
The retreat had various renowned academicians as resource persons.
At the end of the two days training, with the theme, "Enhancing capacity/Efficiency in Modern News Reportage", the participants were equipped with the knowledge and skills to perform their responsibilities as core maritime media practitioners.
Maritime: Stakeholders Set Agenda For Tinubu, Transport Minister
Stakeholders in the maritime sector have started coming up with measures for the newly sworn-in Federal Government under the leadership of Alhaji Bola Ahmed Tinubu, to revamp the maritime sector of the country.
The stakeholders are unanimous in saying that Nigeria as a maritime nation requires the services of a core professional, who will be courageous enough to implement some programmes that will practically empower indigenous operators in the shipping industry, while encouraging the entrance of new investors.
They said such measures include growing indeginious capacity through the full implementation of cabotage law, facilitating tonnage volume, and positioning of the maritime sector as a major contributor to federal revenue and national development.
According to the stakeholders, it is unfortunate that the maritime sector for years under different leadership derailed from its primary objectives, which is "to promote the development of indeginious commercial shipping in international and coastal trade".
In his opinion, a maritime analyst and member of the Joint Ministerial Committee on International Maritime Organization (IMO)/Maritime Organization of West & Central Africa (MOWCA), Mallam Ismail Aniemu, said "there is the urgent need to unite the country because people have been more divided along ethnic, religious and lingual lines. This lack of unity fuels insecurity.
"Many parts of the country are unsafe, thereby creating the impression of ungoverned spaces. It's time to improve on the security situation by not treating perpetrators of killings and other unlawful behavior as sacred cows. The laws of the land should be made to reign supreme on everybody".
According to him, "Nigeria is overdue for a deliberate and sustained action towards economic diversification to achieve balance of trade, manufacture more for export, and creating job opportunities instead of distributing cash as handouts to the poor and vulnerable".
On his part, the former President, National Association of Freight Forwarders (NAGAFF), Chief Eugene Nwike, said, "I will advise the President and the incoming  Minister of  Transportation to appreciate and embrace the global doctrine, which defined 'Trade' as 'an instrument of global peace', hence, the need to evolve and support a holistic policy aimed at promoting trade facilitation".
Nwike said the President must deliberately adopt the relevant tools required for its actualisation, while giving priority to removal of all forms of "Red Tapes and Technical Barriers to Trade (TBT), including the undue prohibition of trade and closure of the border entry points.
"To this end, the immediate reversal of policy of categorised and uploaded certain regular trade items as non-beneficial to conventional foreign exchange assessment from the commercial banks excerpt for the parallel market (black markets).
"Secondly, undertake a drastic action against the  foreign exchange market administration".
Thirdly, siad, there's the need "to give the maritime industry a priority, especially with the consideration to massive job creation, for which the industry has the capacity to remove our teeming youths off the unemployment market.
"And, for the incoming Transportation mitnister to pursue purposeful stakeholders engagements and embrace engagement by merits".
A Maritime journalist, Odjegba Eguono, said the President "should appoint someone with productive and leadership capacity.
"Someone who should be an industry technocrat, and, if not, a fast learner with passion to grow the maritime and transport sector like the immediate past Minister, Jaji  Sambo.
"The President and his Transportation Minister should prioritize urgent repairs and expansion of ports access roads, review terminal operators licenses, and decongest lagos ports".
He stated that the new government should scrap the CRFFN, saying that the agency has proved unproductive and meaningless, being used as a drainpipe, contributing nothing to the system .
"The Minister should also scrap the NSDP by NIMADA and invest in MAN and NITT with the required wherewithal to carry out manpower development training.
"Finally, the incoming government should probe the NIMASA floating Dockyard and either dispose of it, or deploy it under an executive order", Eguono said.
Stories By Nkpemenyie Mcdominic, Lagos