No To Herders' Commission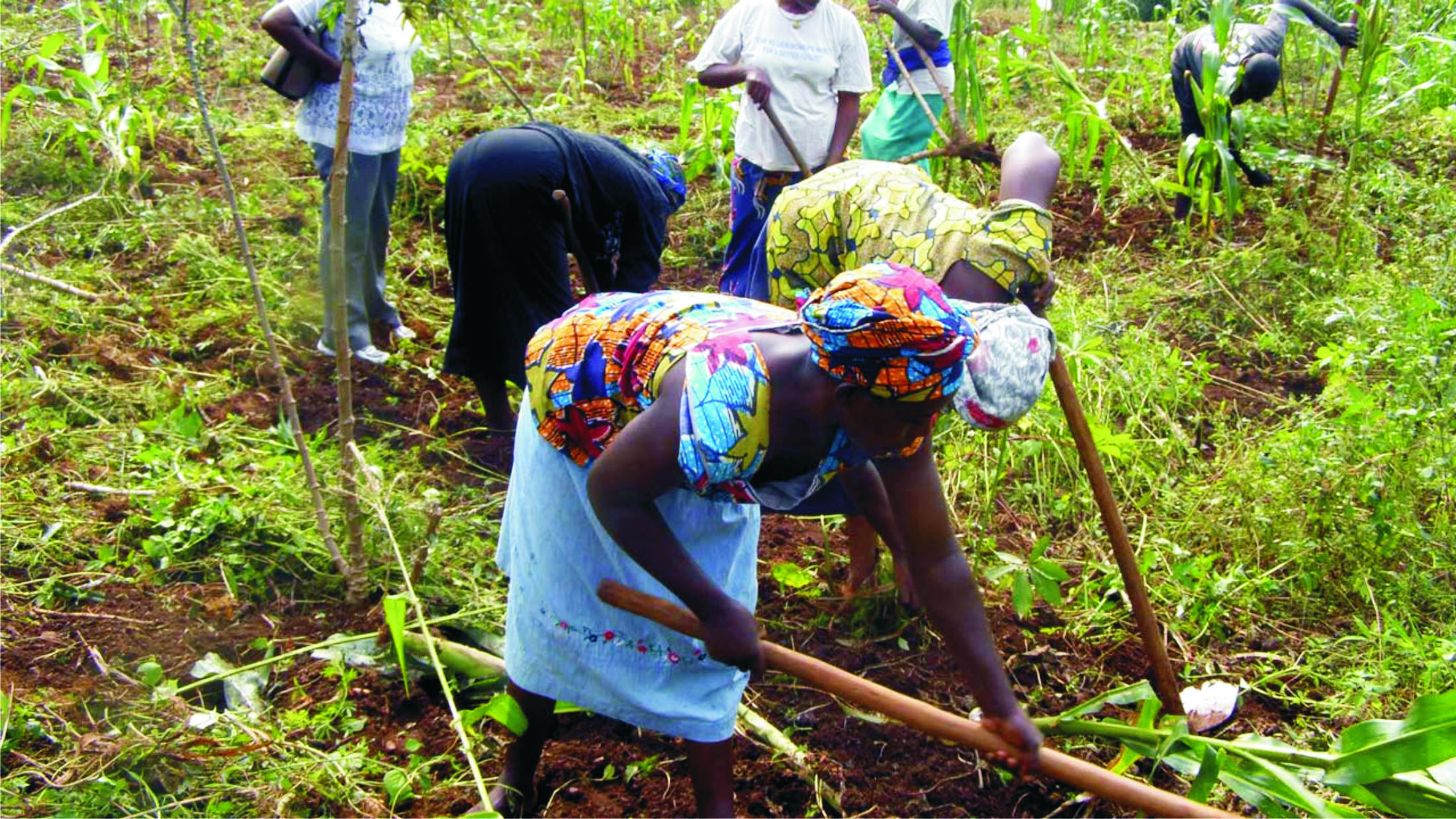 Like a festering sore, conflicts between nomadic cattle breeders and farmers in Nigeria have be come intractable as they have assumed an unfortunate source of needless bloodletting in the country for too long. Between 2010 and 2015, the Middle Belt region alone witnessed 850 recorded violent clashes between herdsmen and farmers with no fewer than 6,500 citizens killed.
In June, 2018, more than 200 people were killed and houses burnt in clashes between farmers and Fulani cattle herders in Plateau State while in October of the same year, suspected herdsmen killed at least 19 people in Bassa. On December 16, 2018, militants believed to be Fulani herdsmen attacked a marriage ceremony in Jena'a village killing 15 people.
Earlier in January, 2018, about 10 persons were killed in an attack and reprisal involving herders and local farmers in Numan local council of Adamawa State, while in May of same 2018, over 400 herdsmen attacked the villages of Lamurde, Bang, Bolk, Zumoso and Gon in Numan and Lamurde local councils of Adamawa State killing 15 people. 21 people were also said to have been killed in a village in Demsa local government area of Adamawa State.
In December, 2018, Amnesty International said no fewer than 3,600 people lost their lives in Nigeria's farmer/herder violent conflicts between 2016 and 2018. On February 11, 2019, an attack by suspected Fulani gunmen of a settlement named Adara killed 11 while a reprisal attack on Fulani settlements killed at least 141 people with 65 missing. The attacks took place in Kajuru Local Government Area of Kaduna State. The Coalition Against Kajuru Killings started on March 18, 2019, that 130 people were killed in a series of revenge attacks.
The mindless bloodletting, kidnapping, rape and other related atrocities by armed herdsmen have continued unabated across the country including Enugu, Taraba, Ekiti, Ondo, Ogun, Imo, Edo States, among others as government efforts at stemming the tide have proved inadequate while concerned individuals and groups continue to lament the ugly trend and volunteering probable remedies to no avail.
One of such ventures was embarked upon by the Attorney General of the Federation and Minister of Justice, Mr Abubakar Malami, recently. Speaking through his media aide, Dr Umar Gwandu, as Special Guest of Honour at the 2021 Peace, Unity and Security lecture Series held in Abuja, Mr Malami said. "The setting up of a regulated grazing reserve to replace the "Burtali" or "Hurumi" pastoral system… Intensive enlightenment to livestock breeders on the need for sedentary farming and transhumance agriculture as complementary economic process to nomadic farming, provision of water holes in remote grazing locations, subsidized veterinary care and mobile ambulance services for surgeries and other medical interventions for livestock.
"Provision of infrastructure – social amenities, educational facilities and cattle markets at central locations to accelerate nomadic settlements… It is perhaps time to consider setting up a commission for pastoralism regulated by law. This might provide recipes for resolving protracted farmer/herder conflicts. The commission may even engage in or facilitate in-depth analytical studies with a view to providing lasting solutions for the benefit of people and the country. Revamping of the activities of the Nomadic Education Commission with a view to complementing the efforts of government in resolving the farmer-herder clashes".
According to Mr Malami, some of the ways to ensure a peaceful country include strict adherence to the rule of law, respecting the sanctity of the fundamental human rights in all ramifications, including freedom of movement and the right of citizens to stay at whatever part of the country they choose to and other provisions as contained in Chapter 4 of the 1999 Constitution of the Federal Republic of Nigeria.
The Minister of Justice may be commended for sharing his thoughts and putting forward his considered panacea to the vexed issue of farmer-herder confrontations in Nigeria. Indeed, previous measures and policies by government at national and sub-national levels have not yielded desired results as exemplified by the Grazing Reserve Law of 1975, The National Environmental (Watershed, Mountainous, Hilly and Catchment Areas) Regulation of 2009, the Open Grazing Prohibition and Ranches Establishment Law (2017) of Benue State and similar laws enacted by the Ekiti, Taraba and Ondo State governments recently to regulate herders activities, therefore, the search for solution to the problem goes on.
However, for all it is worth, Mr Malami's proposal for a Commission for pastoralism must be rejected and consigned to the refuse heap of unhelpful and injurious initiatives as RUGA and cattle colonies because it is insincere, ill-motivated, wasteful and mere shadow-chasing venture in its intendment.
The Human Rights Writers Association of Nigeria (HURIWA) has since described the proposal as diversionary, highly irresponsible, irrational and misplaced. In a statement released by the National Coordinator, Emmanuel Onwubiko, the group said, "the minister is simply chasing shadows and attempting to deceive Nigerians by veering off into the arena of embarking on a wild voyage of discovery as shown by his suggestion for setting up of a pastoralists commission as a solution to the terrorism of armed Fulani herdsmen instead of enforcing the laws of Nigeria to punish persons who wield several weapons of mass destruction and have unleashed bloody violence all around the country" and accused the chief law officer of the country of refusing to prosecute or ensure that all the terrorists and armed Fulani herdsmen who were accused of destroying farms of communities are charged to court and punished since 2015.
The Tide agrees with HURIWA that one sure way of addressing the farmer/herder crisis in Nigeria is the enforcement of law and order without sentiments. Government at all levels must find the courage to be firm and decisive against all forms of violent crimes, especially without regard to sectional, regional or any other considerations for that matter. Government officials must not be seen or perceived to be condoning or making excuses for blood-thirsty criminals on the basis of ethno-religious, sectional or other interests.
We call on President Muhammadu Buhari and the Federal Government to, in the interest of peace, social harmony and a stronger united country, refuse a listening to his Attorney General as regards the muted pastoral commission or be prepared to establish a commission for farmers of all shades. Equity, fairness and justice must not only be done but must be seen to be done in the search for a sustainable solution to the farmer-herder conflict in Nigeria.
Ending TB Mortality Rate In Nigeria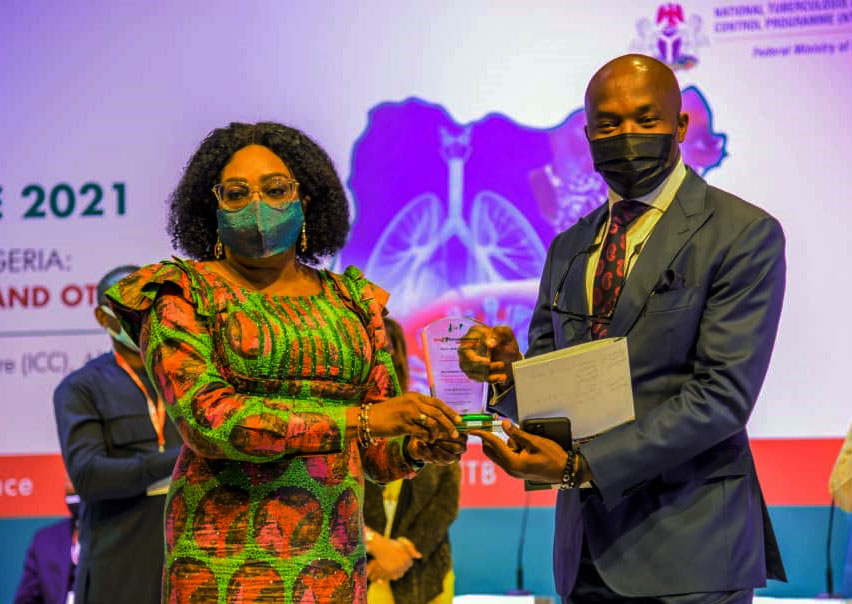 Last Friday, the 24th of March 2023, commemorated World Tuberculosis Day 2023 to raise awareness about the deadly infection. The World Tuberculosis Day, one of eight global health campaigns marked by the World Health Organisation (WHO), is observed to build public awareness about the global epidemic of tuberculosis and efforts towards the eradication of the disease.
WHO proclaimed the day World Tuberculosis Day in 1882, when Dr Robert Koch of the University of Berlin's Institute of Health announced to the scientific community that he had discovered the cause of tuberculosis. He explained the aetiology of the deadly disease and pioneered the diagnosis and avenues of treatment. Tuberculosis, also known as TB, is a contagious respiratory infection caused by the bacterium mycobacterium tuberculosis, which attacks a patient's lungs.
Before Koch's discovery, tuberculosis not only ravaged Europe and the Americas, killing one in seven people, but was wrongly thought to be hereditary.
Tuberculosis remains one of the world's deadliest infectious killers, spread by inhaling tiny droplets produced when an infected person coughs or sneezes. Although a serious infectious disease, with proper treatment, it is not only preventable but also curable.
This year is critical for all who are engaged in TB work and should be championed as the 'year of hope' to get full support, attention, and energy for a collective 'YES! We Can End TB'. There are several key areas to focus on, such as funding needs to scale up implementation and accelerate development of new tools, including new TB vaccines, access to new rapid molecular diagnostics and new shorter and more effective treatment regimens, TB prevention, childhood TB, strengthen and fund the community.
The world is grappling with this contagious and devastating disease. WHO's commemoration of it is the means by which it highlights its impact on national life and the need to work together to eradicate it. The annual themes in this global fight have reflected the various and cumulative aspects of the fight. For example, the theme in year 2000, "Forging New Partnerships to Stop TB," emphasized the need for a collaborative effort in the fight.
In 2001, it was DOTS: TB Cure For All, and while in 2010 it was "Innovate To Accelerate Action" and "It's Time To End TB" in 2020. The theme for this year, "Invest To End TB. Save Lives", conveys the urgent need to invest resources to ramp up the fight against TB and achieve the commitments to end TB made by global leaders.
This is especially critical in the COVID-19 pandemic that has put 'End TB' progress at risk, and to ensure fair access to prevention and care in line with WHO's drive towards achieving Universal Health Coverage. WHO estimates that each day, over 4,100 people lose their lives to TB and close to 28,000 people fall ill with this preventable and curable disease.
Unfortunately, WHO states that the COVID-19 pandemic has reversed years of progress made in the fight to end TB. According to the WHO Global TB Report 2021, which includes data from over 200 countries, approximately 1.5 million people died from TB in 2020, up from 1.4 million in 2019. Worldwide, the WHO estimates that 9.9 million people fell ill with TB in 2021, but 4.1 million of those infected were not diagnosed or reported to national authorities. That's up from 2.9 million in 2019.
It is instructive that this is the first increase in global TB deaths in more than a decade. Furthermore, WHO attributes the increase in deaths and decline in diagnoses and notifications to the COVID-19 pandemic and resulting lockdowns, which have reduced countries' capacity to provide TB services and interfered with people's ability to get diagnosed and treated.
This year's theme reiterates the understanding that more investment in the fight against the disease will save a million more lives, prevent its spread and speed up the eradication of the TB epidemic. Despite significant progress over the last decades in the fight against the disease, regrettably, TB continues to be the top infectious killer worldwide.
Unfortunately, Nigeria ranks fourth in the world and first in Africa among countries with high prevalence of this killer disease. The Acting Board Chair, Stop TB Partnership Nigeria, Dr Queen Ogbuji declared in Abuja at the Pre-World TB Conference that over 156,000 Nigerians die of tuberculosis annually. This, she said, translates to 18 Nigerians dying of tuberculosis–related disease every hour and 432 daily.
This high fatality from a disease that is not only treatable, curable but preventable also, should not be allowed to continue on this dangerous curve. As usual in our environment, plenty of factors ranging from ignorance, poor environment, inadequate medical facilities, late diagnosis, cultural biases to poor budgetary provision and actual fund release accounts for this high fatality rate of the disease.
All tiers of government must commit to investing more in the health sector and in the fight against TB. Sadly, most Primary Health Centres (PHC) that ought to be the first point of call for TB patients are in comatose. Since TB thrives in poor environments and enhanced by population congestion, most times, those affected resort to presumptuous self-medication, hence giving rise to drug resistance at a later stage.
More and sustained investments are necessary to strengthen the health system at all levels, upscale our pandemic preparedness and end preventable deaths. Governments must get more involved in the campaign against the disease, especially to screen, as this will provide avenues for early detection, treatment and curbing its spread.
Water, Most Precious Resource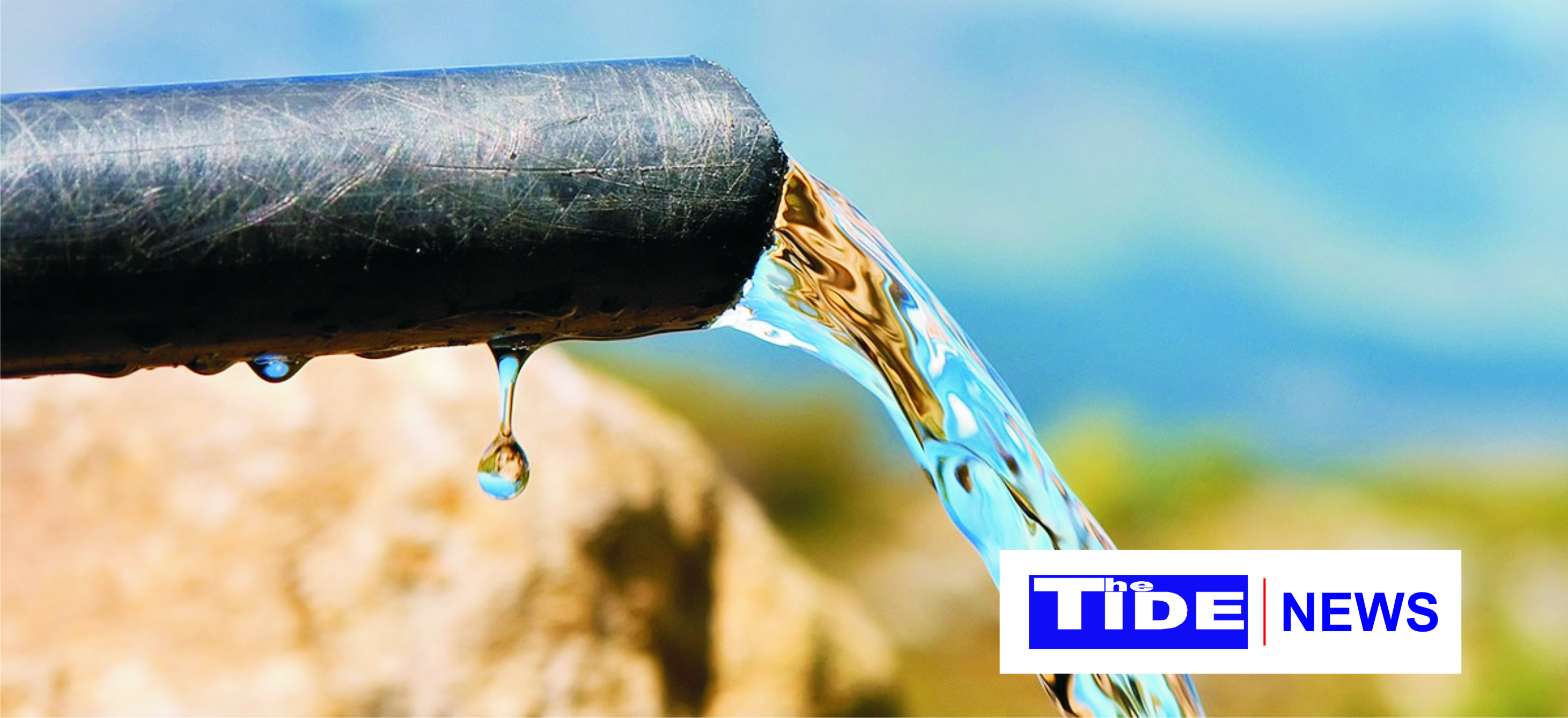 On the 21st of March, the world marked World Water Day. The day is an annual event that is celebrated to focus on the primacy of water and the need to preserve it. Water is significant for a healthy body. This is why the United Nations General Assembly designated this day in 1993, twenty-five years ago, to call attention to the water-related challenges we face.
This year, the theme for World Water Day is "Accelerating the Change to Solve the Water and Sanitation Crisis". The quantity and quality of water that is available for human consumption today have been affected by damaged ecosystems. Now, 2.1 billion people live without safe drinking water at home; it impacts their health, education, and general livelihood.
Following this knowledge, the UN member states and agencies and various other Non-Governmental Organisations (NGOs) have become involved in the promotion of clean water conservation and have helped focus the attention of people on all the critical issues of water. They also promote the supply of clean and purified water.
Global access to safe water, adequate sanitation, and hygiene resources reduce illness and death from disease and leads to improved health, poverty reduction, and socio-economic development. The COVID-19 pandemic has further demonstrated the urgent need for universal access to safe water, as frequent and proper handwashing with soap and water is one of the most effective actions to prevent the spread of COVID-19.
Unfortunately, even so, many people lack access to these necessities, leaving them at risk for diseases related to water, sanitation, and hygiene (WASH). Globally, 2.2 billion people do not have safe drinking water, 3.6 billion do not have safe sanitation services, and 2.3 billion do not have access to a handwashing facility.
Many diarrheal diseases, such as typhoid fever and cholera, spread through unsafe water and sanitation. Protecting water sources and developing and maintaining WASH systems to keep human waste out of the water, food, and environment are critical to preventing diarrheal diseases. In areas without a consistent source of safe water, people often resort to using untreated water that can make them sick.
Like many other countries, Nigeria also joined the rest of the world to commemorate 2023 World Water Day. Marking the occasion, the Federal Government, last Wednesday, lamented over worsening water-related disasters. The Permanent Secretary, Federal Ministry of Water Resources, Didi Walson-Jack, made the statement during a media briefing to mark the day.
The essence of commemorating World Water Day is basically to raise awareness of the poor and vulnerable populations living without access to safe and clean water, said Walson-Jack. And its objective is to galvanize action towards active response to the water crisis and seek innovative measures to improve access to potable water supply while achieving the targets set out in the Sustainable Development Goal 6 – Water and Sanitation for all by 2030.
However, the Federal Government's statement is uninspiring, as the United Nations Children's Emergency Fund declared that about two-thirds of the population of citizens in Nigeria lacked access to potable water. Nigeria has an estimated population of about 200 million or slightly more, and two-thirds of this figure represents over 133 million persons without access to potable water across the country.
Although the Federal Ministry of Water Resources and states are investing in water, the sustainability of these investments has remained a major challenge. Unfortunately, in Nigeria, the progress is static, which is why two-thirds of the Nigerian population do not have access to potable water and that is a lot of people when compared with the population.
There is an urgent need for adequate improvement in investments, particularly given that the lack of enough access to water has massive implications for the country. Shockingly, Nigeria's level of investment is one of the lowest in the region. The nation is less than three per cent in terms of investments, so there is still a lot more to be done.
This year's World Water Day should galvanise the federal and state governments to create synergies by joining hands and working together. We must value every drop of water and keep our planet blue and clean. We have to make every day World Water Day. Hence, the Federal Ministry of Water Resources should promote drip irrigation systems as a way of sustainable water management in selected irrigation schemes.
It is against this backdrop that the Rivers State Government recognises water and sanitation as essential for maintaining a healthy life and environment. Both are fundamental for the socio-economic development of the state. This conviction is responsible for the intervention in improving water and sanitation coverage in the state.
Consequently, the state government, through the Port Harcourt Water Corporation (PHWC), is implementing the Urban Water Sector Reform and Port Harcourt Water Supply and Sanitation Project (UWSR & PHWSSP), and the Third National Urban Water Sector Reform Project (NUWSRP3). The project is to provide improved water and sanitation services for the entire population of Port Harcourt and Obio/Akpor Local Government Areas.
And in a short time from now, water will begin to run in homes in Port Harcourt. Already, elevated water tanks in Rumuola, Diobu & Borikiri are seen including modern treatment/chlorination plants and extensive citywide reticulation. This project is part of Governor Nyesom Wike's programme in Rivers State and is expected to be delivered soon.
When completed, beneficiaries of the project will include over 1.5 million inhabitants of the Port Harcourt metropolitan city. The project is co-financed by the Rivers State Government (RVSG), African Development Bank (AfDB), and the World Bank (WB). Rivers' model is worthy of emulation. States should collaborate with development partners and donors to properly execute water policies in Nigeria.
That March Stillborn Census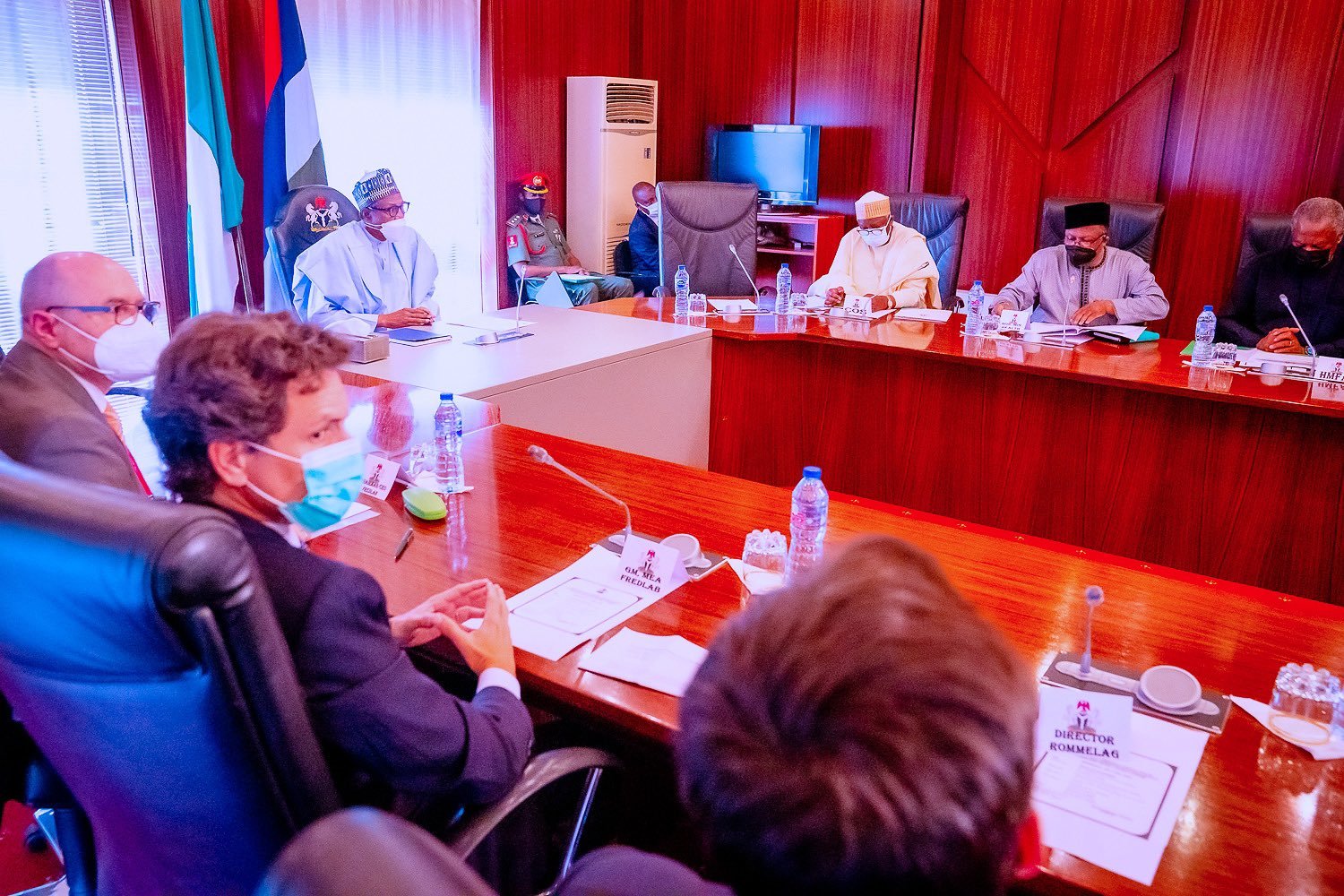 After a long period of indecision, Nigeria will now hold its first census in 17 years in May this year instead of April as earlier scheduled. The Minister of Information and Culture, Lai Mohammed, made this known to newsmen last Wednesday at the end of the weekly meeting of the Federal Executive Council.
The Minister explained that the decision to move the date was necessitated by the rescheduling of the gubernatorial election to March 18. He also disclosed that the Council approved a whopping N2.8 billion for the National Population Commission (NPC) to procure some software to be used for the conduct of the census.
Recall that in the July 20, 2022 editorial of this paper, we observed that the planned census initially scheduled for April 2023 was ill-timed and therefore should not have been mulled over in the first place, given that the general election had been slated for an adjoining period; moreover at a time of very significant security problems bedeviling virtually the whole country.
These situations would impact the census result adversely. Even by its acknowledgement, the NPC's pre-census tests which were performed in some areas of the country were stymied by overwhelming safety issues in some states.
We also argued that if the present administration did not conduct the census, at least, a year before the end of its tenure, it had no reason to rush to conduct the exercise two months before exit. Expectedly, with the postponement, and the reasons adduced thereto, we have been vindicated.
It would have been inconceivable for the NPC to proceed with the process when it was apparent that the agency was yet unprepared to conduct a credible and acceptable census. To justify their lack of readiness, the NPC has just submitted and secured approval of N2.8 billion to award a contract to procure software it will use for the exercise.
We insist that even the new May date for the exercise is still unrealistic. First, the contract has to be awarded for the procurement of the software. Second, the contractor has to order and take delivery of the software. The NPC will then take delivery and begin training staff and ad-hoc personnel to be able to effectively deploy and efficiently use the software. We can conjecture that this will take not less than, at least, six months from now.
This is why we demand that the Federal Government, and indeed the NPC, should stop deceiving Nigerians on the conduct of a hitch-free census at this time. The NPC should conduct the exercise later this year or even in 2024. It was for this reason the House of Representatives advised the commission to put off the exercise to a more convenient period because of the unstable state of affairs in the country. Sadly, the commission disdained the well-intentioned advice of the House.
The horrendous security conditions are elevating concerns about the accurate count. The Federal Government should not venture on a wild goose chase. Census generally is a massive endeavour that requires a long time of organisation and planning. The truth, however, is that insecurity in the country is far more horrible than the image projected by the NPC. And given the deplorable economic condition of the nation, it is time the commission explored other means outside headcount to execute its obligation of extrapolating Nigeria's population to intensify planning and growth.
The manual procedure being adopted by the NPC is becoming anachronistic, error-ridden, and vulnerable to manipulation. It should give way to new technologies for enumeration and data collection. According to a recent survey by the United Nations, more than 30 countries or areas are providing an option for Internet-based self-enumeration given that "new technologies contribute to improving the completeness, timeliness, and quality of census results." That is the way forward.
Ordinarily, the plan to hold a national census would have been a welcome development. This is especially so because the planned census is coming some 17 years after the last headcount. But executing the project in May will be grossly unfitting because it will come too close to the end of the general election. The timing is wrong completely.
The government should not set innocent citizens in harm's way for conducting a headcount. Consequently, President Muhammadu Buhari should not submit to scare tactics from the commission to authorise or discharge funds for the census. Already, the NPC management is ruing the endorsement and even anticipating that if the money required for the activity from the government is inadequate, it would get reasonable appropriation from global backers.
Clearly, the quandary at hand is a very auspicious prescription for a failure of any headcount presently, which is better circumvented than added to the many miseries that had depicted census in this country. All the earlier censuses were contentious, and it does not make any sense to carry out one just for it when all the indicators demonstrate apparent unfavourable aftermath.
The question is: Why is the NPC bent on having a census despite the odds? Is the commission out to do a good job, or just to spend the gigantic money being budgeted for the project? No doubt, a valid census is crucial for planning and development objectives for the country. But it should be executed properly and timely. The count had been put off twice in 2016 and 2018 following several controversial factors that have still not abated but intensified instead and worsened by the COVID-19 pandemic.
We think that the Federal Government should shun the idea of a census for the next government, which should tackle insecurity first before the census. A country that is facing existential challenges cannot have as one of its priorities the conduct of a national census. The current administration should discontinue what will aggregate to misadventure and waste of scarce national resources.
What should disconcert the Buhari regime is reviving the credence of a large section of citizens in the Nigerian project, resuscitating peace in areas held by criminal elements, and dousing tension in the country to foster favourable buy-in and participation. A national census now is necessarily not a preference; its conduct is entirely not feasible.