Don't Ignore Protesting Youths – Senate President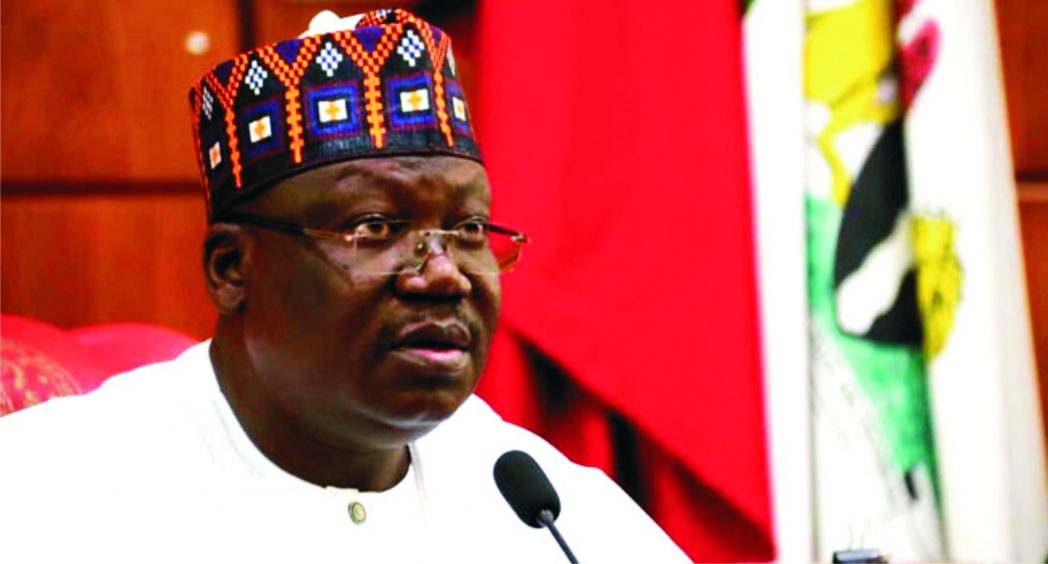 The Senate President, Ahmad Lawan, has warned that Nigerian leaders will face a huge challenge should they continue to ignore genuine protest by the youths.
Lawan who made this known during a Senate meeting on Monday said the interest of the youth should be given due attention.
He added that what may come next after the End- SARS protest might be inevitable.
"Recently, we had some of our youths protesting genuinely. They were seeking the attention of leaders, and they got the attention of leaders.
"So, our budget, especially for 2021 should be centered on what to do to provide employment opportunities for these youths.
"They demonstrated and protested because they could do so; there are so many other people who may not be youthful but are also in the same need, and they didn't protest.
"Let's meet them where they are. We don't have to wait until they also start to grumble or protest.
"We should be proactive, we should reach out to them and give them what we can and what they need.
"That is the only way that we can make a difference in the lives of the people.
"And for us, elected people, we are going to be accountable. If we escape this one (#EndSARS protests), the other one is inescapable, and I am sure people will know what I am saying," he said.
2023: Makinde Holds Workshop For Oyo PDP Candidates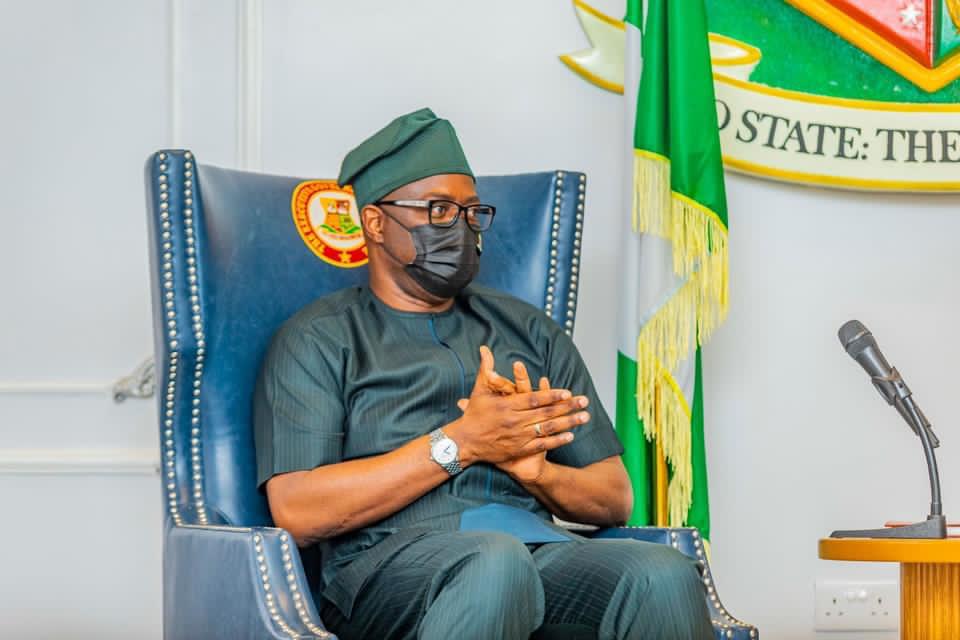 Oyo State Governor, Seyi Makinde, on Wednesday, declared open a two-day workshop for Peoples Democratic Party (PDP) standard-bearers in the National Assembly and state House of Assembly seats, as well as members of the Governorship Campaign Council in the state.
The workshop had in attendance the three senatorial candidates of the party, 14 House of Representatives candidates, 32 House of Assembly candidates, Director-Generals of Senatorial campaigns, local government coordinators of the Governor Makinde Campaign Council and local government chairmen.
At the workshop held at the Supreme Management Training Centre, Adeyi Avenue, Ibadan, the governor declared that his administration has been able to bring about a paradigm shift in governance and politics in the state, a development which he noted has resulted in the massive development ongoing in Oyo State.
A statement by the Chief Press Secretary to the governor, Taiwo Adisa, quoted the governor as saying that his government has learnt a lot of lessons and would be able to set adequate priorities for the development of the state if re-elected into office in 2023.
He added that the PDP would run issue-based campaigns, noting that as an administration that has been driven by data, logic and science from its first day in office, it would further "sit down, draw plans and follow the plans."
Governor Makinde, who also declared that papers for the Iddo-Eruwa Road contract had already been perfected, added that the road would soon be flagged-off.
He called on residents of Ibarapa and other zones of the state to re-elect him and also support all PDP candidates in the forthcoming election.
He said: "I want to use this opportunity to thank everyone. I appreciate us all for attending this meeting, which is aimed at warming us up ahead of the forthcoming campaign.
"The National Assembly candidates have started their own campaigns, and the state, by next week, will start theirs, which will be from the 12th of this month. By then, all of us would be on the same page.
"For me, I am driven by data, science and logic. And for us, this is an opportunity to formally start the process. We need to understand the shape which our campaigns will take for the 2023 election.
"I watched the APC supporters on television yesterday and I discovered their own way of initiating a campaign is a walk-show. Our own way of starting is to sit down, strategise, draw our plans and follow the plans.
"In 2019 elections, we did not just engage the people. We sat down, drew the roadmap for accelerated development of Oyo State. We put the document in the public domain and, up to this moment, it has continued to serve as the compass of development for us in Oyo State. So, this is not something new.
"People who think we don't understand politics may think what we are doing is 'political theory' but this same theory won the 2019 election for us.
"So, today, they have called in experts to speak to us on the political situation in the state, the strategies to be adopted, the challenges we are likely to be faced with. This is because no two elections can be the same. The factors that worked for us then are different from what we have on ground now.
"Then, people didn't know us but they now know us."
The governor, who admitted that there were a few areas where his government could have done better, said: "There are areas where we may have made mistakes. There are also some aspects we didn't prioritise. But I am sure that the Ibarapa people will give us their votes because the paper works on your road have been brought to my table and we will flag it off shortly."
GOC Warns Soldiers Against Rigging 2023 Elections For Politicians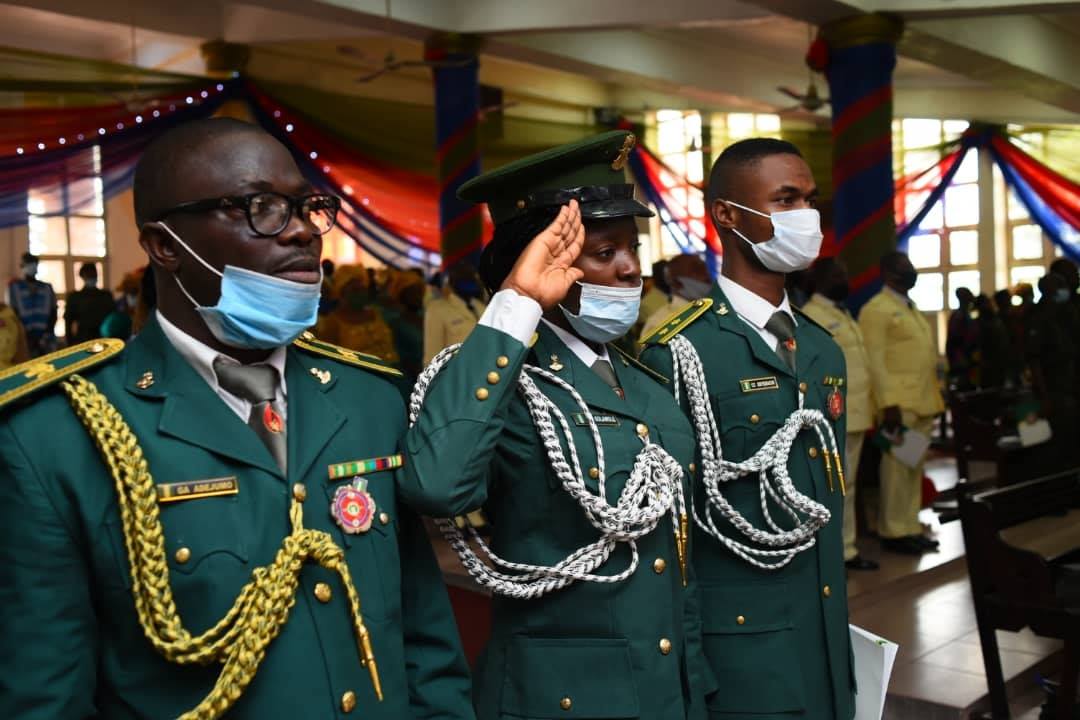 The General Officer Commanding (GOC) 2 Division of the Nigerian Army, Maj.-Gen. Aminu Chinade, has warned soldiers against helping politicians and political parties to rig the 2023 general elections.
Gen. Chinade issued the warning on Tuesday when he paid a familiarisation visit to the headquarters of the 4 Brigade in Benin. He said engaging in electoral malpractice at any level would bring the Nigerian Army into disrepute.
The GOC said he was impressed with the briefs he received about the conduct of the officers and men of the division, urging them to sustain their efforts and not lower the standard while discharging their duties, especially during the 2023 general elections.
"I want to commend you for your commitment and dedication to duty as indicated in the brief I got even before coming. I am encouraged by your behaviour and professional conduct.
"I want to implore you to work closely with the host community and contribute to the security of lives and property in the area, especially in this election period", Gen. Chinade said.
He added, "Remain apolitical in order not to dent your career. Whenever you are called upon during the elections, you should remain neutral and apolitical."
The army general further charged them to maintain professionalism and shun partisanship in the discharge of their assignment.
Gen. Chinade assumed office as the new GOC of the division on August 12.
I Will Not Vote Same Faith Ticket -Onaiyekan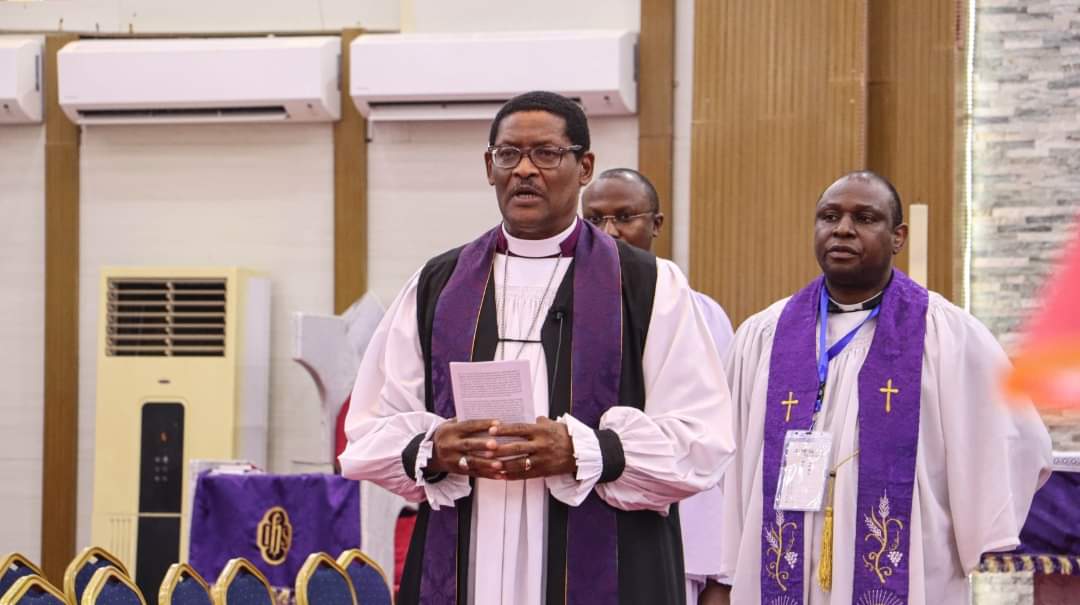 Catholic Archbishop Emeritus of Abuja, His Eminence, Cardinal John Onaiyekan, on Wednesday said the same faith ticket of the All Progressives Congress (APC) was a political decision based on a calculation to win votes.
Onaiyekan however said as a voter in the next general elections, he would not vote for the same faith ticket of the ruling party.
The clergy, who spoke at the 1st synod of the Catholic Diocese of Osogbo, held in Ede, Osun state, said there was no need to comment on the decision of a political party, but as a Church, facts about the matter should be presented to people, who will also take their own political decisions.
He said, "You will note that the Catholic Bishop Conference has not taken any action on the Muslim/Muslim ticket of All Progressives Congress. The reason is that the Muslim/Muslim ticket is a political decision taken by APC as a party on the calculation that it is their best way to win the election or assure their victory in the 2023 general election.
"There is no point telling them not to take such a decision, all you can say is that they will have to accept responsibility for the decision they have taken. I only have one voter's card and by God's grace, I will use it. I will definitely not vote for a Muslim/Muslim ticket. That is my decision.
"But since it's a political decision of a political party, what the church can do officially is bring out the fact and tell people that they should take their political decision accordingly."
Delivering a paper on the topic, 'Church As An Agent Of Dialogue And Reconciliation In Our Community In The Quest For Just And Peaceful Societal Order' at the event attended by a representative of Grand Imam of Osun State, Sheik Musa Animasaun, the President, Osun Baptist Conference, Dr Paul Kolawole, and Dr. Abiodun Fafolarin, the Secretary, International Council for Ifa Religion, among others, Onaiyekan said continuous dialogue should be encouraged to promote harmony.
In his goodwill message read by Sheihk Abdusalam Akinwumi, the grand Imam of Osun state, Sheikh Animasaun, commended the Catholic Bishop of Osogbo Diocese, Most Rev. John Oyejola, for his efforts to promote religious harmony in the state.
He assured of more commitment to efforts that would sustain religious harmony in Osun working with the Catholic church and other leaders.