We've Dealt With Terrorists, Bandits, Military Boasts
The Military High Command has given troops and other security agencies a thumbs up for the valiant successes so far achieved in the decimation and neutralization of criminal elements across the country, particularly armed bandits in the North-West and terrorists groups in the North-East and North-Central, citing the dislodgement of the Darulsalam/Boko Haram group in Kogi and Nasarawa states.
The Coordinator, Defence Media Operations, Major General John Enenche, who made the disclosure in Abuja, yesterday, noted that as a result of the relentless assault on the criminal elements from all angles, the bandits were thinning out (withering out) saying, "We are dealing with them now in trickles. When we started, were dealing with them and wiping them out in droves. Today, it is 150, tomorrow it is 100, another day it is 80. But now it has reduced to 8 0o 7 or 5 killed.
"We are sending out a message that those of them still remaining should come out and surrender before we smoke them out because we will not stop until they are all neutralized and allow peace in our country.
Enenche expressed the commendation of the military high command for the cooperation troops are getting from vigilante groups and local by way of information, which has resulted in fruitful offensives and achievements.
He described the dislodgment of the Darulsalam terrorist group and the capture of over 700 Boko Haram adherents mostly women and children who were being indoctrinated as a pointer to the fact that no terrorist group would be allowed to spring out in any part to threaten its peace and security.
It was gathered that when troops stormed the camps of Darulsalam in Toto, Nasarawa State and Koton Karfe in Kogi State, several of the male terrorists were neutralized in the gunfights that ensued with troops while many escaped with gunshot wounds into the bushes.
"Our aim is to ensure that no terrorist operates in any part of Nigeria. They should not operate either as a hibernating unit of sleeper cell anywhere", Enenche said
An account of one of the women captured, on how they are forced into the sect, showed that the terrorist kidnapped she, her husband and two children, killed the husband in her presence and later got her impregnated.
Enenche warned against parents allowing their teenagers and children joining religious groups not recognized by government, who preach heresy and other anti-religious teachings.
Commenting on how safe it was for internally displaced persons in the North-East, to return to their homes, following efforts by the Borno State Government to return IDPs to their communities, the coordinator said, "Safety to return home is not purely a military matter. It involves stakeholders including traditional rulers and other civil institutions. The Chief Security Officer of the state is making efforts to return the people back home, as security agencies; we are ready to support them".
Giving further details of operations across the country, Enenche said, "In the North-East zone, gallant troops working together with other security agencies conducted several clearance operations and repelled BHT/ISWAP attacks on own troops and civilian locations in Yobe State. The operations led to the neutralization of three BHT/ISWAP fighters and recovery of caches of arms and ammunition.
"In the same vein, six terrorists and armed bandits were arrested and currently being profiled for necessary action. Meanwhile, as the Air Task Force of Operation Lafiya Dole intensifies airstrikes against terrorists' targets in Borno State, some compounds housing BHT/ISWAP fighters were destroyed leading to the elimination of scores at Kaza along GulumbaGana – Kumshe axis in Borno State on September 1, 2020.
"Borno State Government has remained resolute in its efforts to resettle the Internally Displaced Persons (IDPs) in the state back to their home communities. In spite of the Boko Haram/ISWAP criminal elements' attempts to thwart its efforts, the state government is determined to resettle more of the IDPs to their home communities.
"The Armed Forces of Nigeria, as always, will support the state government in its effort to resettle its citizens back to their various communities and ensure they go about their businesses unperturbed. This is considerably evidence of gradual restoration of normalcy in some parts of the North-East zone of Nigeria.
"In the North-Central zone, troops of Operation Whirl Stroke, within the period under review, following aggressive intensive kinetic operations at identified bandits' enclaves at Uttu in Toto Local Government Area of Nasarawa State. The successful operation resulted in the neutralization of several bandits, not less than 410 members of the Darul Salam terrorist group, surrendered to the gallant troops and other security agencies deployed.
Inflation: Govs Meet Buhari Over Economic Woes, Insecurity, Today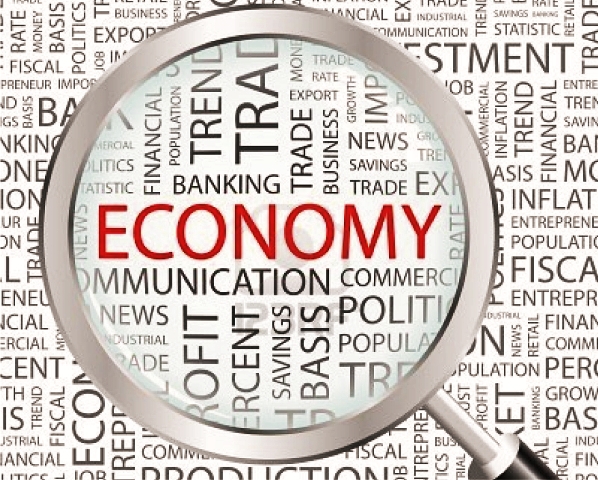 Worried by the economic woes in the country, the 36 governors would, today, meet at the Banquet Hall of the Presidential Villa in Abuja, to discuss the way forward.
In a statement, yesterday, the Director, Media and Public Affairs of Nigeria Governors' Forum Secretariat, Abdulrazaque Bello-Barkindo, declared that the state of the nation's economy would dominate conversations during the meeting.
According to the statement, "several governors reasoned that it is high time to tell each other the bare truth by confronting each other on the situation and brainstorming on it."
The statement noted that: "This formed the basis for resorting to an in-person meeting which since the outbreak of the COVID-19 pandemic has been relegated by the states' executives.
"Two things will feature prominently in the conversation: the economy and security. This will be the first time in the year, contrary to media reports that governors had collectively advised the president on the weeding of fifty-year-olds from the federal civil service and other spurious suggestions meant to impose further hardship on the people, that governors will collectively meet to consider a total overhaul of the nation's economy.
"The meeting which, according to the invitation issued by the Director-General of the Nigeria Governors' Forum, Mr Asishana Bayo Okauru, will commence at 2pm. It begins with the launch of the Primary Health Care Leadership Challenge Fund, followed by the launch of the World Bank SFTAS charter before the real conversation on the state of the economy begins.
"There will also be such regular updates as the CARES programme and the chairman's remarks. All governors are warmly welcome."
2023: Momodu Urges Atiku To Sign Peace Pact With Rivers Gov …Says Fear Of Wike, Beginning Of Wisdom In PDP
A former presidential aspirant of the Peoples Democratic Party (PDP), Dele Momodu, has suggested a solution to the rift between the party's presidential candidate, Atiku Abubakar, and Rivers State Governor, Chief Nyesom Wike.
Momodu suggested that a close-door dialogue between Atiku and Wike would resolve the rift between the two politicians.
There has been a rift between the pair after the PDP presidential primaries in Abuja.
Weighing in on the face-off, the veteran journalist said both politicians should possibly sign a pact and agree on deliverables.
Momodu said the fallout of the PDP post-national convention crisis has shown that Wike was a force to reckon with in the party ahead of the 2023 presidential election.
According to Momodu: "What I would advise Atiku Abubakar to do today is to sit down one-on-one without no other person present with Governor Wike and agree on deliverables, if possible, sign an agreement.
"The situation in PDP shows what Wike is in the equation of things in Nigeria. If you have a man who is your best governor across the board, across party lines, Wike stands out as a fantastic performer.
"Today, the fear of Wike is the beginning of wisdom in PDP, there is no question about that. Wike is smart, he knows the game he's playing, and what he wants to do is to force a deal with the party. That's my own reading of the situation."
Wike Labels Disgruntled Elders As Traitors …Says He's A Fulfilled Leader …He Was Best Performing LG Chairman In Rivers -Odili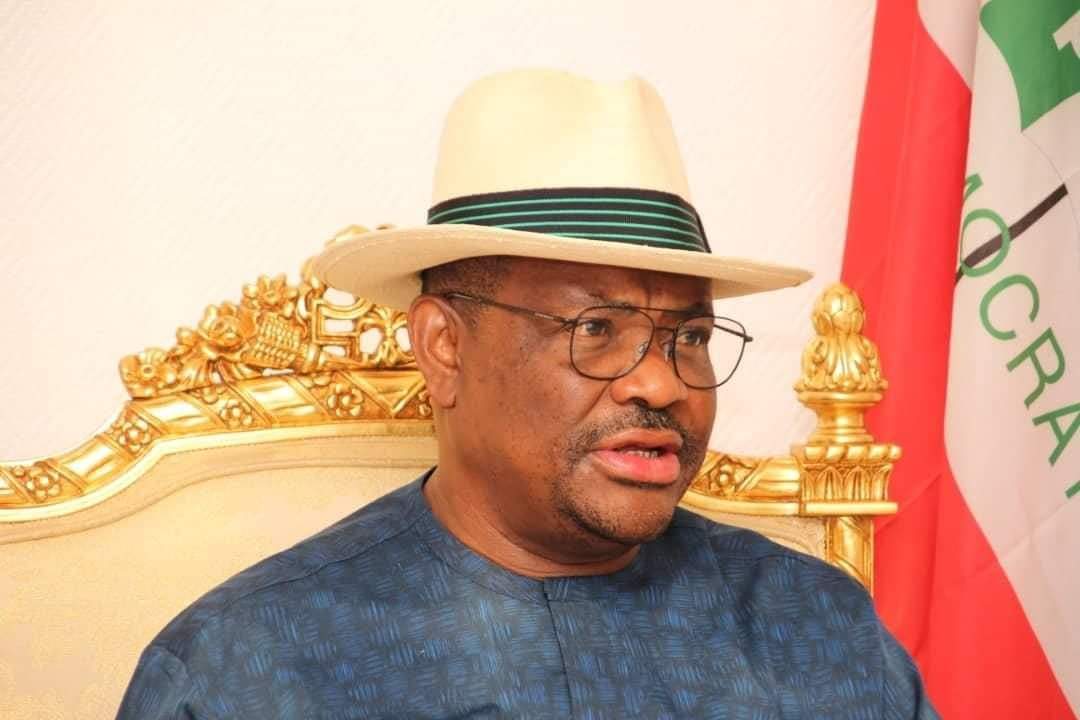 Rivers State Governor, Chief Nyesom Wike, has accused some elders of ganging up against him because they did not scale through the primary to be the governorship candidate of the Peoples Democratic Party (PDP) in the state.
The governor explained that some of them, on his 2021 birthday, who indicated interest to fly the ticket, but failed at their bid to clenching it are now in Abuja plotting against him.
Wike spoke, last Monday, during the 74th birthday reception organised to honour the former Governor of Rivers State, Dr. Peter Odili, at the private residence built and donated to him by the state government in Old Government Residential Area, Port Harcourt.
The governor said those elders came to him in their own accord and showed a commitment that they would stay to see through what they came to convince him about.
"On my last birthday, 12midnight, some of our elders called me that they want to see me. They came to me and said they came to wish me happy birthday.
"Then, they presented me a letter that I should run for president. All of them including Dr. Abiye (Sekibo) signed the document.
"I say okay, you people too should go and give me someone who will be governor after me. They all sat there, looking left and right.
"I asked them, those of you who are interested to be governor should raise your hands. Everybody raised his hand. One person didn't raise his hand, Senator Bari Mpigi. I asked why he was not interested, he replied, sir, let me hold what God has given me. I don't want to lose the two."
Wike noted that the elders also signed to a document that they would abide by whatever becomes the outcome of the governorship primary.
But governor expressed the regrets that since they were not successful, they have turned around now to allege that he was pursuing a third term bid.
"Some persons don't know the history. They go and tell all kinds of story. But the truth is this; all of them (elders) signed the document prepared by O.C.J. Okocha that whoever I will bring, they will abide by it.
"But now, they went to Abuja that I must not be vice president. I also read, yesterday, when I was in Paris, one of them saying that I told him that if they do to me what they did to Dr. Peter Odili; that I will collapse the system.
"I am not an ungrateful person; and I will never be ungrateful in my life. What's important is that I have done well as a governor. I am happy and I am leaving office a happy man."
The Rivers State governor recalled that when Dr. Peter Odili was to run for the office of the president, he had a large crowd following, happily.
He noted that when the issue of governorship of Rivers State was to be decided and he did not give those who wanted it, they all left him, ran to Abuja to thwart his presidential ambition.
Wike, however, said he has been holding on to the advise of the former governor, hence he was not surprised at the turn of events and the outcome of the PDP presidential primary.
He described Dr. Peter Odili a true leader of men, who groomed many, and supported a lot of persons to political lamplight, particularly in Rivers State and across the country.
"There was a time every political class abandoned Odili. This is a man who gave us everything. Some people called him 'Mr. Donatus'. There was no abuse he did not get. Everybody he tried to help their families, at the end of the day, all betrayed him.
"For us, we have used him as a school, and we thank him for making himself available for us to use him to learn so that we won't be shocked of whatever that is going to happen."
Wike expressed delight at the opportunity to have known Odili and being able to celebrate him.
He pointed to the several support and the gains from the political tutelage under Odili that had made him accomplish his political successes.
He reiterated that Odili's benevolence made it possible for Ikwerre sons to emerge governors of Rivers State.
In his response, the former Governor of the state, Dr. Peter Odili said, himself and his wife, Hon. Justice Mary Odili (rtd) were overwhelmed by the birthday gift, courtesy of the state government.
Odili explained that during his tenure as governor, Wike was the best performing council chairman in the state.
He lauded Wike for investing in human capacity development, infrastructure and building the best law school campus in Port Harcourt.
In his goodwill message, Benue State Governor, Samuel Ortom, harped on the need for all Nigerians to work together to enthrone fairness, justice and equity in all facet of society, which Odili has always stood for.
Also speaking, Abia State Governor, Dr. Okezie Ikpeazu, noted that Odili was a great leader who had impacted on many lives across the country.
Similarly, former Cross River State Governor, Donald Duke, commended Odili for being a role model and comporting himself very well after leaving office.
In his homely at the thanksgiving mass, Monsignor Pius Kii, said Nigeria missed the opportunity of having Dr. Peter Odili as their president because he would have used his farsighted ability, courage and adaptive capacities to solve Nigeria's many problems.
Similarly, the Rivers State Deputy Governor, Dr. Ipalibo Harry Banigo, felicitated with Dr. Peter Odili, as he celebrated his 74th Birthday, last Monday.
In her goodwill message in Government House, Port Harcourt, Banigo said as the father of the modern Rivers State, Odili has continued to be a great leadership icon, whose leadership style impacted positively on the lives of Rivers people and beyond during his tenure as the governor of Rivers State.
Banigo, who expressed gratitude to Odili for his support to the Wike-led administration, described him as a philanthropist per excellence, a great patriot and astute statesman.
The deputy governor while wising him many happy returns, prayed the Almighty God to continue to bless and keep Odili in good health.