Withdraw NBC Codes On 'Insult Of Govs, Elders, Leaders', SERAP Tells Buhari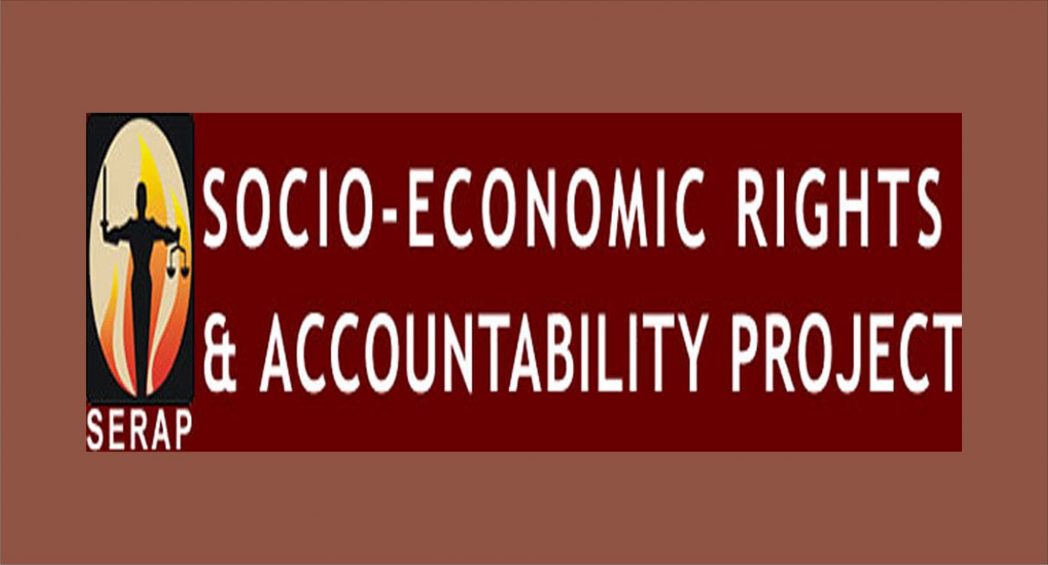 The Socio-Economic Rights and Accountability Project (SERAP) has sent an open letter to President Muhammadu Buhari urging him to "urgently instruct Minister of Information and Culture, Mr Lai Mohammed; and the National Broadcasting Commission (NBC) to withdraw the apparently illegal Broadcasting Code and Memo threatening to sanction any broadcast that denigrates, disrespects, insults, and abuses president, governors, lawmakers, and other elders and leaders in authority."
SERAP also asked President Buhari to "instruct Mr Mohammed and the NBC to immediately rescind the fine of N5million imposed on Nigeria Info 99.3 FM radio station, following reported comments by a former Deputy Governor of the Central Bank of Nigeria, Obadiah Malafia, during an interview with the station."
The NBC, had last week, reportedly issued a stern warning to journalists and broadcast stations, stating: "To denigrate our governors, lawmakers, elders and leaders in abusive terms is not our culture. We respect our leaders as a positive cultural value. The commission may be compelled to impose sanctions where stations fail to curb this practice."
In the letter dated August 15, 2020, and signed by SERAP Deputy Director, Kolawole Oluwadare, the organization said: "Rather than pushing to enforce a culture to respect president, governors, lawmakers, elders, and other leaders, Mr Mohammed and the NBC should use their entrusted public office and mandates to promote a culture of public debate, access to information, transparency and accountability in government."
According to SERAP: "nothing can be more destructive to people's exercise of basic human rights, and to democratic politics than the suppression of the media, and media freedom. The alleged 'cultural codes', which Mr Mohammed and the NBC are now using to punish journalists, broadcast stations and other Nigerians are patently contrary to the public interests."
SERAP said: "the implementation of the code and the memo would further deter meaningful citizens' engagement, and have a chilling effect on Nigerians' human rights, particularly the rights to freedom of expression and access to information, undermine the idea of representative democracy, as well as make public officials less responsive to the people."
The letter, a copy of which was sent to Mr Lai Mohammed, read in part: "We would be grateful if the requested action and measures are taken within seven days of the receipt and/or publication of this letter. If we have not heard from you by then that the measures have been taken, the Registered Trustees of SERAP shall take all appropriate legal actions to compel you to do so in the public interest.
"Our requests are entirely consistent and compatible with the Nigerian Constitution of 1999 (as amended), and the country's international legal obligations, including under the UN Convention against Corruption, the International Covenant on Civil and Political Rights, and the African Charter on Human and Peoples' Rights, to which the country is a state party.
"SERAP is seriously concerned that the implementation of the code and the memo would lead to unjust punishment and self-censorship among journalists and the media, and exacerbate the growing level of impunity for attacks on media freedom.
"Self-censorship would undermine media freedom and the right to receive and impart information, public debate and further impair the ability of Nigerians to hold to account public officials and politicians accused of grand corruption.
"SERAP is concerned that the action by Mr Mohammed and NBC has further undermined public trust in government and politicians, as it shows that public officials are taking for granted their entrusted public functions, and accountability to Nigerians.
"The speed at which the code and the memo have been issued and applied may lead to public suspicion that the authorities are deliberately pushing to undermine the ability of journalists and the media to report on public interest issues, such as the growing poverty, widespread violence and killings, poor quality education, poor infrastructure and lack of access of millions of Nigerians to basic public goods and services.
"SERAP is concerned that rather than addressing these matters of public interest and revelations of massive allegations of corruption and mismanagement in ministries, departments and agencies (MDAs), your government is devoting time and energy to stop the media and journalists from reporting on the issues.
"Transparency would build trust and confidence in the government. The public interest in transparency and public monitoring of the use and management of the country's natural wealth and resources by politicians outweighs any perceived cultural injunctions of 'respect for president, governors, lawmakers and other leaders.
"Transparency will mean little without media freedom, which is important to shine a light into government activities and bring matters to the attention of the public. Public debate and access to information would promote a culture of transparency, and accountability, which in turn would facilitate Nigerians' right to participate in their own government.
"In a truly representative democracy that Nigeria is striving to become, those who venture into public life, whether in the capacity of president, governor, or lawmakers, must expect to have their constitutional and public functions subjected to scrutiny and public discussion.
"By allowing journalists and the media to freely and independently perform their roles of informing the public, Nigerians will be able to monitor and keep politicians on a tighter leash, which will contribute to good government.
"The code and the memo are illegal, unconstitutional and amount to a misuse of public office insofar as they blatantly fail to follow due process of law, meet basic constitutional and international fair trial standards, and a strict three-part test of legality, necessity and proportionality.
"According to the UN Human Rights Committee, the free communication of information and ideas about public and political issues between citizens, candidates and elected representatives is essential. This implies a free press and other media able to comment on public issues without censorship or restraint and to inform public opinion.
"Similarly, the European Court of Human Rights has repeatedly held that freedom of expression constitutes one of the essential foundations of a democratic society. It is applicable not only to information or ideas that are favourably received or regarded as inoffensive or as a matter of indifference, but also to those that offend shock or disturb the State or any sector of the population.
"According to our information, the NBC on Thursday, August 13, 2020, reportedly sent a 'memo' to journalists and broadcasters threatening to 'sanction and punish them if they violate a culture stopping them from denigrating, disrespecting, insulting, and abusing president, governors, lawmakers, and other elders and leaders in authority.
"In the memo reportedly signed by Zonal Director of the NBC Lagos Office, Mr Chibuike Ogwumike, the NBC cited the provisions of the Broadcasting Code: Section 3.1, Professional Rules: 3.1.1, and Broadcasting Code: 3.1.19 to justify the existence of such culture to respect public officials and other elders and leaders in authority in the country."
SERAP, therefore, urged Buhari to urgently: "Instruct the Mr Lai Mohammed and the NBC to immediately withdraw the code and memo to journalists and broadcasters threatening to sanction and punish them on the basis of cultural codes prohibiting them from denigrating, disrespecting, insulting and abusing president, governors, lawmakers, and other elders and leaders in authority;
"Instruct Mr Lai Mohammed and the NBC to immediately rescind the apparently illegal fine of N5m imposed on Nigeria Info 99.3 FM radio station; propose and promote rules and codes that would ensure a culture of public accountability, prevent grand corruption, curtail abuse of power by public officials and politicians, as well as improve a democratic relationship and engagement between citizens and the government;
"Publicly commit to enforce constitutional and international human rights of journalists and the media and all Nigerians, and to faithfully fulfil your constitutional oath of office; publicly commit to restore public trust in government, and to respect and protect the constitutional rights of journalists and the media to report on allegations of corruption and other socio-economic challenges confronting the country," SERAP added.
We'll Expand Socio-Economic Opportunities For All Rivers People -Fubara ……As Wike Bows Out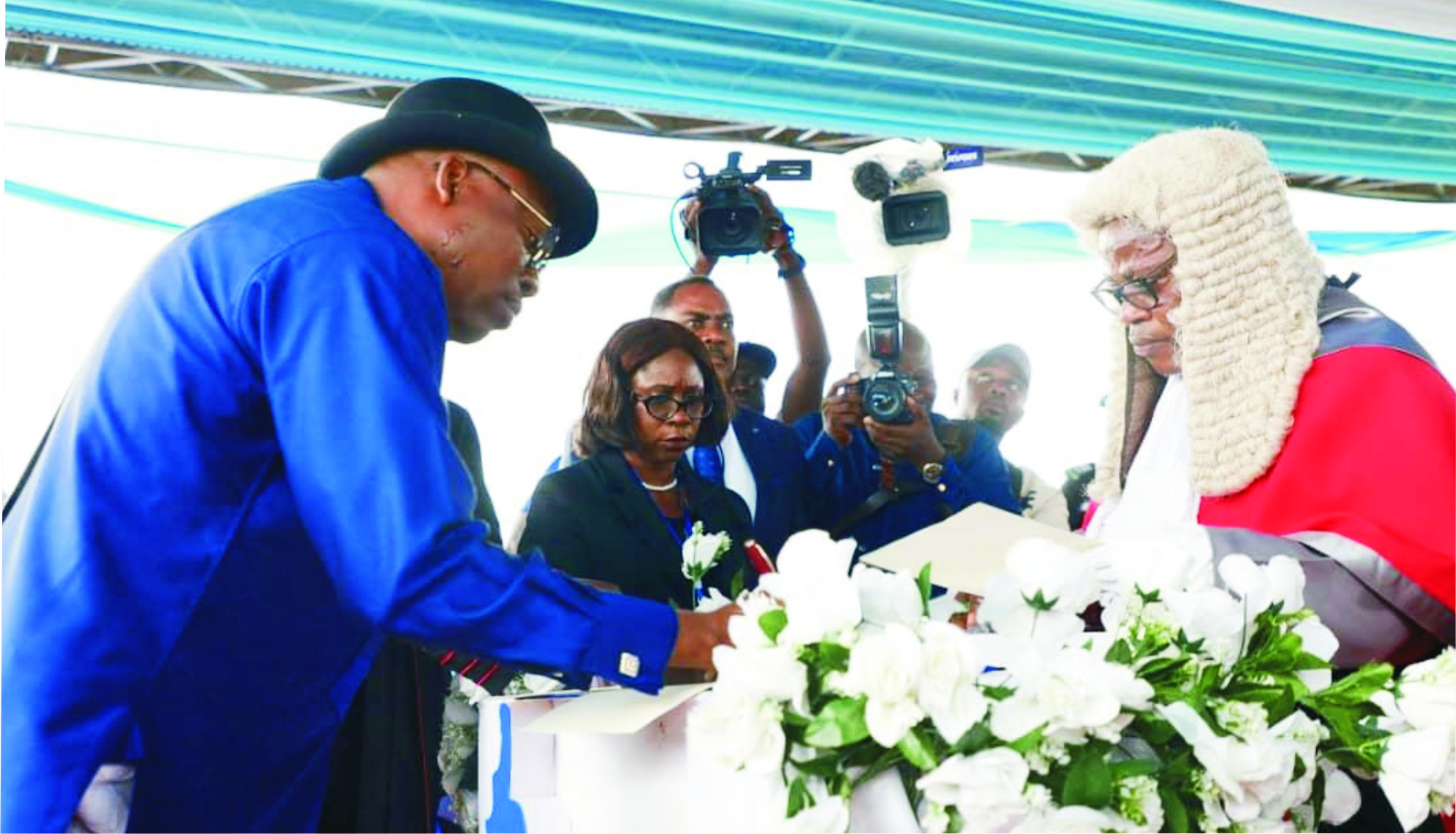 Rivers State Governor, Sir Siminalayi Fubara, has declared his administration's resolve to expand the existing socio-economic opportunities in order to engender prosperity for all Rivers people.
Fubara made this declaration on Monday at the General Yakubu Gowon Stadium, Elekahia, venue of his swearing-in as the sixth democratically elected governor of Rivers State.
Chief Judge of Rivers State, Justice Simeon Amadi, administered the oath of office on the new governor and his deputy, Prof. Ngozi Odu.
Thereafter, the former governor, Chief Nyesom Wike, handed over the flag of Rivers State and handover notes to his successor.
Fubara, in his inaugural address titled "Together, Let's Consolidate the New Rivers State", noted the poor state of the national economy, but promised that his administration would take measures to diversify Rivers economy and insulate it so that it can grow.
He also assured of promoting the climate of ease of doing business in the State to attract direct foreign investment capable of empowering Rivers people.
"The primary responsibility of a new government is to do its best to advance the security and well-being of the State and its citizens.
"Therefore, as we undertake our responsibilities, we promise to stay the course, commit to cooperative governance and expand opportunities for everyone. The wishes of our people for a happy life are our mission in politics.
"We will prioritise the well-being of the State and citizens with a renewed focus on economic growth, people-centred projects and social services", he said.
He said further that, "We will improve the ease of doing business and sustain a congenial fiscal regime to attract local and foreign direct investments to stimulate greater economic activities, create wealth and improve citizens' livelihoods.
"We will adopt a re-industrialization policy master plan and partner with the private sector to revive or establish viable industries to create jobs and empower our people.
"We will also support the growth of small businesses and encourage commercial agriculture to achieve food security, industrialization and improved living standards for citizens."
Fubara added that his administration is already building on the successes of his predecessor and will construct more projects including the Port Harcourt ring road.
According to him, there shall be healthy partnership with private investors to provide integrated inter-modular public transportation system in the State.
"We witnessed unprecedented growth in infrastructure in the last eight years, but there's still more to do.
"We will follow our leader's footsteps to invest in capital projects, including roads, bridges, electricity supply to our rural areas, and social housing.
"We will, therefore, partner with the private sector to develop an integrated multimodal public transportation system to advance mass mobility and access to socio-economic opportunities across the state.
"We will also construct the Port Harcourt Ring Road to enhance the mobility of goods and services across the State".
Fubara said the challenges in the health sector like inadequate manpower and corruption would be addressed to achieve optimal performance.
In the education sector, he promised to provide smart classrooms for students to prepare for global competition, empower the youths with skills to become economically active while being connected to small and medium scale business opportunities.
He said, "We care about our youth. We know they need jobs, opportunities, empowerment and the freedom to build sound, promising futures. We will not abandon our youth to their fate. We will continue prioritizing education at all levels and empower our youth with the relevant skills and opportunities to become economically active, productive and prosperous.
"We believe in the job creation capacity of small and medium enterprises. And so, we shall facilitate targeted access to low-interest funds for youth entrepreneurs to start or improve their businesses, earn decent incomes and generate employment for themselves and others."
The governor particularly acknowledged the achievements of his predecessor in the health sector saying, "We are also proud of the state's achievements in the healthcare sector, particularly the construction of new primary healthcare centres, the Mother and Child Hospital, the Rivers State University Teaching Hospital, the Dr. Peter Odili Cancer and Cardiovascular Diseases Diagnostic and Treatment Centre and the contributory Healthcare Insurance Law.
"With what is on the ground, it is evident that the primary challenges with our healthcare system are more with inadequate manpower, corruption, indiscipline and ineffective management".
Fubara gave a firm assurance by saying: "I assure you that apart from completing all ongoing healthcare infrastructure projects, we will deal with all identified challenges and ensure that the healthcare system functions optimally to deliver affordable and efficient healthcare to citizens.
"We are equally proud of the State's unprecedented educational advancement, especially in the last four years. Our public schools at all levels, irrespective of location, are some of the lovely and best-resourced in the country."
According to him, his administration will consolidate on the progress made so far by "introducing smart schools and classrooms across the State to empower our children with world-class learning experiences and make Rivers State a knowledge hub."
Fubara vowed to be hard on crime and criminality in the State saying, "We will be hard on crime and criminality. We will swiftly and firmly deal with anyone, regardless of status or position, rich or poor, who breaks our laws or dares to violate our environment, peace and security".
The governor thanked civil servants for their support and promised regular payment of salary, gratuity, more training, promotion for them and housing for low income earners.
Describing the civil servants as members of his constituency, he said, "To our civil servants, I thank all of you for your invaluable contributions to the state's progress over the years.
"We appreciate your indispensability and promise to meet all our obligations to you, including regular payment of wages, pensions, gratuity, training and promotions. All we ask is your continued patriotism, dedication, and enthusiasm in the execution of your official duties".
He further promised to govern Rivers people with the fear of God, cognizance of the fact that Rivers is a Christian state.
He also assured the church and spiritual leaders of his administration robust partnership to enhance the moral and spiritual wellbeing of Rivers people.
"Rivers State is a Christian State, and God is our foundation. We shall govern with the fear of God and stay strong to our Christian values of trust, faith, love, care and sacrifice."
"We shall deepen the inseparable ties between the Church and the State government for the benefit of our people. We assure the Christian Association of Nigeria and other spiritual leaders of our sincere friendship, support and solidarity.
"We will continue to support and work with the Church to defend our faith, advance our values and enhance our people's moral and spiritual well-being", he assured.
At the Government House, Port Harcourt, the governor hung the official portraits of President Bola Ahmed Tinubu, his own and that of his predecessor, Wike.
… Appoints Nwaeke HoS, Ideozu Acountant General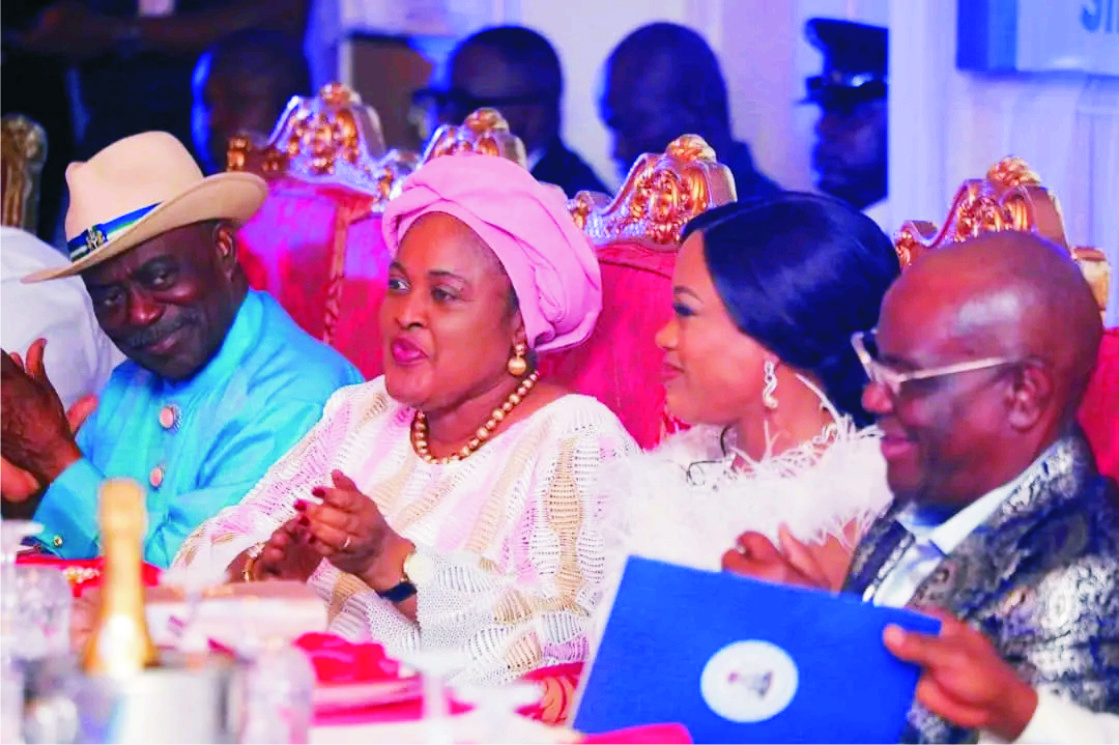 The Rivers State Governor, Sir Siminalayi Fubara, has approved two new strategic appointments in the state Civil Service.
In the latest development, the governor has approved the appointment of the most senior civil servant and permanent secretary, Dr. George Nwaeke as Head of Service, Rivers State.
He also approved the appointment of Dr Uche Ideozu as the new Accountant General of Rivers State.
A statement signed by the Permanent Secretary, Ministry of Information and Communications in Rivers State, Ibiwari Clapton-Ogolo, Esq, said that the appointments take immediate effect.
The two fresh appointments bring to six the number of appointments already made by the governor since assuming duties on Monday, May 29.
The first set of appointments was the nomination of four former commissioners under Governor Nyesom Wike as commissioner-designates.
The names are Prof Zaccheaus Adangor, Dr Dakorima George-Kelly, Isaac Kamalu, and Prof Prince Chinedu Mmom.
While Adangor was attorney general and commissioner for justice, George-Kelly was works commissioner, Kamalu was finance commissioner, and Mmom was education commissioner.
Fuel Scarcity: Tinubu Resumes Work, Meet With Emefiele, Kyari
President Bola Tinubu yesterday officially resumed work at the Presidential Villa, Abuja where he met with the Governor of the Central Bank of Nigeria (CBN), Mr Godwin Emefiele and the Group Chief Executive Officer of the Nigeria National Petroleum Company Limited (NNPCL), Mr. Mele Kyari.
This was the first official assignment by the President after his inauguration as the 16th President of the country at the Eagle Square, Abuja, on Monday.
The President arrived at the forecourt of the State House at about 2:30 pm through the quarter guard gate, which is his official entrance gate and was received by the Vice President, Senator Kashim Shettima, the Permanent Secretary, State House, Tijjani Umar, Speaker of the House of Representatives, Femi Gbajabiamila and the outgoing Director of Protocol, DOP.
Others who received him were Emefiele, Kyari and a member of the House of Representatives, Hon. James Faleke, among others.
The President went straight to his office with Emefiele, Kyari, Gbajabiamila, Faleke and others.
Although the agenda of the meeting was not made public, it may not be unconnected with the removal of fuel subsidy and the attendant fuel scarcity.
It is expected that the issue of unification of foreign exchange, recent Naira redesign, among others will also be discussed.
Recall that President Tinubu had during his inaugural speech announced that the subsidy has been removed and this immediately made filling stations to shut down operations across the country.