Whither Student Unionism?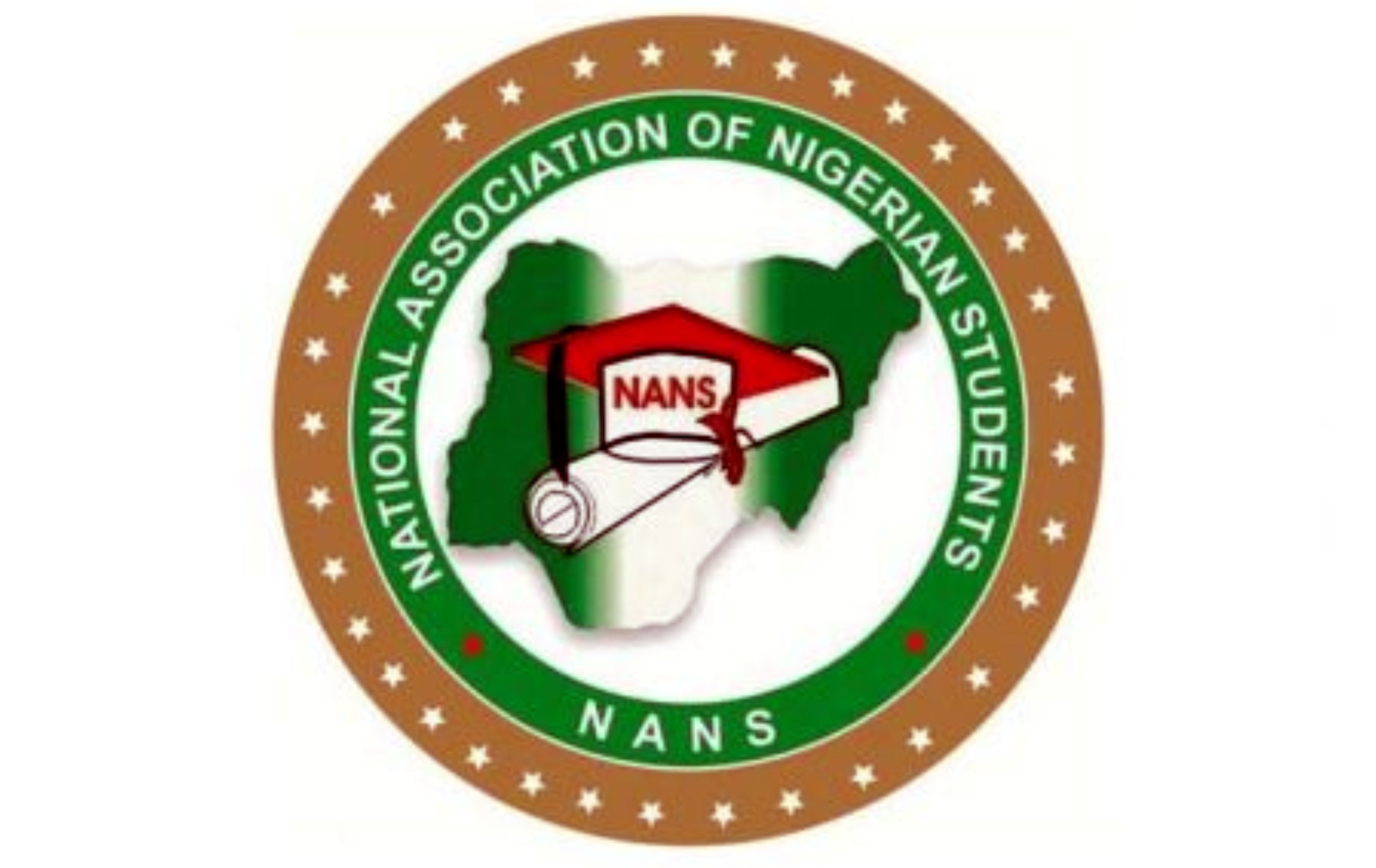 The Nigerian system is designed in a way to enable youths prepare for future leadership roles and political endeavours. That is why organisations like the National Association of Nigerian Students, (NANS), Nigeria Youth Parliament and National Youth Council were established for the upliftment and development of the youth. But NANS has failed to live up to its billing.
NANS is the umbrella union of all Nigerian students in higher institutions. Like labour unions, it is primarily instituted to protect the rights of students all over the country and cater for their welfare. Rather than perform those critical roles that will enhance the well-being of students, the body has entangled in utter mediocrity and nonperformance.
Student union bodies globally have similar functions and that is to project worthy ideas, initiative and perspective to school authorities and even governments. By this means, many of them have tackled societal problems and proffered solutions where necessary.
Beyond that, student union is established to promote discipline, unity, orderliness and conducive learning environment for students. However, against all expectations, many Nigerians may agree that NANS has fallen short of these indices. Clearly, the body has failed in many respects.
Gone were the days when NANS robustly engaged in intellectualism and stimulated intellectual discourse among students and lecturers on campus. Students published in scholarly journals and were soundly exposed that loyalty, courage and truthfulness were among the many virtues they imbibed.
Today, all that is history. Student unionism in the country has been hijacked by strange persons with precarious intentions. Union officials, who once set agenda for the government, have suddenly changed their behaviour and ceded their platforms to pretenders.
Because student union leaders have abdicated their roles, the quality of education in higher institutions has greatly vitiated. This development led to the existence of all manner of vices on campus such as prostitution, cultism, 'sorting', examination malpractice, sex scandals, robbery, drug addiction etc.
Given the ugly trend, there are public clamours to return higher institutions to the path of sanity. But we must understand that a move towards a reversal to their former status will remain impracticable if active student unionism is not reactivated or restored.
Like in the olden times, we need a student union administration that will complement the efforts of government in all ramifications. We need a union that will not only confront school authorities, but will speak up against bad governance just the way it did during the military era.
It is needless to say that student unionism is synonymous with the nation's future. That is why it is tragic to see our future leaders jettison their prospective leadership roles for selfish interests that have consumed Nigeria and kept it where it currently is.
The student union movement requires a total rebranding because of the amazing and uncertain direction it treads. Though effort to return it to its erstwhile status is a collective one, students must particularly indigenise it, work hard and make it a reality.
Student unionism has to return to the days when it created an atmosphere for constructive criticisms, peaceful protests, competitiveness in academics and equal representation. The current student politics, which is a reflection of what obtains today in our society, must be repudiated else it may produce the same kind of leaders we have.
It strikes me that student leaders like Lanre Legacy, late Segun Okeowo (of the 1978 Ali-must-go renown), Adeola Soetan and George Iwilade Afrika have been hurriedly consigned to the footnote of student activism while their legacies are left to rot.
Indeed, we are in dire need of student union leaders that will draw inspiration from those idealists and firebrands; sacrificial leaders who will build on the tradition of the apostles of student unionism in the country and restore the lost values and glories of the movement.
Therefore, for the student movement to attain this elevation, those in its leadership positions must enthrone the objectives and independence of the union. They must focus on the key virtues of transparency, accountability and hard work and see the mandate they have as a privilege to return the union to enviable heights.
Arnold Alalibo
The Church Cannot Stay Out Of Politics
The Independent National Electoral Commission (INEC) once reminded religious leaders of an electoral law that forbids political campaigns in the mosques and churches. That law must have stemmed from stark ignorance and/or complete detachment from reality. Primarily, there is no separation of religion and politics in Islam. The gathering of the faithful in a mosque is essentially the polity at prayer. Therefore, the mosque is a veritable forum for politics. Unavoidably, Imams must preach politics from the mosque dais. Secondly, despite centuries-old determined attempt to separate religion from politics in Christianity, politics and religion remain inseparable, and pastors have to talk politics. Moreover, if every Nigerian generally has political views, and can express them through their different media – singers through their songs, writers through their writings, etc – why are pastors not expected to express their political opinions from the pulpit? Is the pastor's statement of his political opinions from the pulpit tantamount to political campaign in the church? And churches sometimes invite VIPs, including political figures, and yield the pulpit to them. What is expected of such political figures furnished with a church audience and a pulpit? Are they expected to extol the beauty of the weather outside, the resplendence of the congregants or the excellence of the centre of excellence? No, they will talk politics: extol their political candidacy and political party and denounce their political opponents and their political parties. Will these be tantamount to political campaigns, and thus, a breach of the law? Nigeria is in dire straits. It is reeling from the criminality, dereliction of constitutional responsibilities, irresponsible economic policies, disregard for human lives, and ruthless exploitation of the masses by the Buhari administration. The Buhari administration was the face of an iniquitous oligarchy that had, in advancement of its selfish, cliquish and fiendish interests, literally destroyed the country.
In its acquiescence to terrorism and banditry, the Buhari administration relinquished the control of parts of the country to terrorists and bandits, and allowed Fulani herdsmen to range across the country, unchallenged, killing, raping and kidnapping with impunity. Its much vaunted fight against corruption is a colossal farce; official corruption is thriving at hitherto unprecedented heights. The economy wobbles perilously at the brinks of a collapse; poverty became more pervasive and entrenched, with increasing percentage of Nigerians trapped in extreme, raw-dirt poverty. Horror-struck by terrorism, banditry and Fulani herdsmen murderous lunacy, frazzled by official irresponsibility, corruption and brutality and wrenched by poverty and hunger, Nigerians are vegetating in misery, gloom and despondency. It is impossible for any sane Nigerian,to remain ambivalent or indifferent to the country's harrowing dilemma. Moreover, unlike other professionals, pastors are exceptionally empowered as social crusaders because their economic base is not susceptible to government and/or corporate sanctions. A government, corporate or university employee that challenges the status quo can, readily be fired from his job. And for opposing the system, a businessman can have his business interests endangered: contracts and business engagements cancelled, and licenses revoked. In addition, pastors are armed with the sacred word of God and the inviolable moral and spiritual authority of the pulpit.  Not surprisingly, preachers have played pivotal roles in the struggle against bad rulers, social injustice and other societal evils. In the Black American fight for racial justice, pastors featured prominently: Elijah Mohammed, Malcolm X, Louis Farrakhan, etc on the Muslim side; and Martin Luther King Jr., Jesse Jackson, Andrew Young, etc, on the Christian side. Nigerian preachers should be in the lead in the resistance to this evil oligarchy consummate in its corruption, thievery, anti-human policies, and looting and tearing down the country. Any pastor that is not a party to this struggle must be feigning neutrality in a time of a great national crisis. It has been written that, "The hottest places in Hell are reserved for those who, in time of great crisis, maintain their neutrality."
The solution to our festering multifaceted problems lies in a complete rejection of this coldhearted oligarchy in the 2023 presidential election. Atiku Abubakar and Bola Tinubu are inextricable parts of the oligarchy. Atiku Abubakar has demonstrated disquieting sensitivity to the susceptibilities of violent Islamic fundamentalists. He is a Fulani, and like Muhammadu Buhari, he will pander to expansionism and its associated banditry, terrorism and Fulani herdsmen's blood-soaked excesses across southern and north central Nigeria. Perplexingly, although Nigerians are sick and tired of Buharism, Bola Tinubu affirmed that his presidency will be a continuation of Buharism. With the ravages Buharism has wrought on Nigeria, why would any sane individual want to continue with Buharism? It must be due to blind loyalty to the outrageous designs of the oligarchy; senescent disconnect from reality; and sadism that gloats in the increasing economic strangulation of Nigeria.
By: Tochukwu Ezukanma
Ezukanma writes in from Lagos.
Driving Food Sufficiency In Unfriendly Economy
Before the crude oil was explored and produced in commercial quantity and became the predominant source of revenue for Nigeria, agriculture was proudly the economic mainstay of the country. During the period of regionalised Nigeria, the various regions were committed to generating revenue internally. And such drive was basically on agricultural products. Even with less technological and mechanical approach to farming, the regions enjoyed a degree of food sufficiency. The level of food and fish production among several other agricultural activities was commendable though subsistence in scope. Today, with the production of crude oil in commercial quantities, even states in the restructured Nigeria have not cultivated the vast expanse of arable lands and  harnessed the potentials that nature had deposited within the soil.  Agriculture is fast becoming archaic and menial for many people. The School-to-Land Programme and the Graduate Farmers Scheme of Rivers State and Federal Government respectively, which provided job for young school leavers and graduates of higher institutions have since become moribund. This is because of the growing apathy of youths to exploit the potentials in farming. The Governments at the three levels are not proactive enough to drive agricultural programmes successfully. In this Information, Communication and Technology driven era, it is unthinkable for young school leavers and graduates, including graduates of agriculture and its related fields, to find a career in agriculture because agriculture is not appealing. Apart from the fact that it takes time to reap the dividends of agriculture, most people are not in the frame of mind  to employ the primitive and traditional methods to do agriculture while other sources, even unacceptable ways of making money abound.  Agriculture in this age must be approached scientifically and technologically. The teeming rate of unemployment and the dwindling    economic prospects should be a reason the Federal Government should diversify the economy, inject fund into the sector for loan at single digit interest rate and create employment opportunities.
The sooner States and the Federal Government went back to agriculture, the better and safer for Nigeria's sick economy. The level of farmers' output in Nigeria is disturbing, and this is because of security issues that prevent the majority of farmers from going to the field. This has the unfortunate side effect of driving up the price of food. The government should intensify efforts to ensure that farmers produced at the appropriate time and value, given that there are several food systems for consumption by people, livestock, poultry, fish, and other animals, particularly those that place a priority on nutrient-dense goods and value chains. Nigeria's food losses are a major concern. It has been observed that there are many different agricultural products available during the harvesting seasons. A focus on nutrient-dense products throughout the supply chain in target nations is needed in order to prevent food loss and waste as a result of the scarcity that currently exists. Better procedures for processing, distribution, and storage are needed, and recycling efforts should also be prioritised. Waste from the livestock can be converted into feeds through enhanced services, private sector engagement, and investment, especially within nutrient rich-value chains, and  to improve the food systems. Other innovations promote value addition, nutrient dense agricultural products and prevent food loss or waste. Processes that extend the shelf-life of perishable and nutrient dense agriculture products:
The establishment of various agro-processing facilities that will increase food safety, decrease microbial contamination, and provide more options for farmer groups and smallholder farming households to earn additional revenue (e.g., value addition, washing, grading, and packaging). Technology that raises sanitary and phytosanitary food safety requirements is included. Flood is an overflowing  of a large amount of water beyond its normal limits, especially over what is normally dry land. A flood happens when water from a river, lake, or ocean overflows onto the land around it. Too much rain or melting snow are the main causes of floods. Sometimes the soil in the ground can make a flood worse. This is because when rain falls, the soil usually soaks it up like a sponge.  Many  life and property were lost  and most  of the agricultural land  are also on  the receiving  end of this problem, while the farmers cannot cultivate. It causes    food inflation and this is very worrisome.  There is an urgent need for the government to provide palliatives for citizens to ease hardship and suffering in the land. The agricultural market system refers to the system through which agricultural products reach our tables. Agricultural marketing is a mechanism through which goods reach different places depending on marketplaces. Due to the ongoing challenges facing agricultural production, there is a need for serious concern on agricultural commodities, which is said to be a matter of life and death. The cries of the peasant farmers are unheard. Due to their importance in the supply of agricultural commodities, the issue of peasant farmers is becoming worrisome.
Some farmers are unaware of the ways in which rainfall patterns vary. Rainfall is also intended to be a life-benefit, but many farmers are unprepared to make use of it. Additionally, planting is supposed to continue, but many farmers have no idea what to do.  Numerous concerns, including insecurity which prevent farmers from farming, are among the many agricultural life obstacles confronting farming communities. As a result, there is a negative correlation between productivity and the prices of all agricultural commodities. Farmers are currently facing numerous production-related obstacles, and they must have a reason to think that they will overcome them. This is a major issue right now.
By: Igbiki Benibo
August 1977, Midland Bank, London, exchange rate for Nigerian naira was 2 dollar; neither was one arrested for currency trafficking, so long as you declared what you had in your possession. Today, 46 years after, the naira/dollar exchange rate is unbelievably high, giving cause for anyone to ask what is responsible for the current sad state of the naira. Neither is there any possibility of naira exchange for 2 dollar, as in 1977. During his period of travail and humiliation after serving as Petroleum Minister, my late friend and colleague, Prof. Tam David-West, had some sad taste of the shenanigans that have placed Nigeria in its current situations. Accused of being responsible for Nigeria's economic adversity by taking a cup of tea and a gold wrist watch as a gift from foreign oil thieves, Tam David-West had to stay in Prison. His faith in Nigeria was not shaken, but what he told some of his friends in confidence point towards the country's present experiences. A situation where a few persons could become millionaires without lifting a broom in service of the country, would surely result in adversities.
It was not enough that the Nigerian Civil War provided unhindered opportunity for the mineral resources of the Niger Delta people to be taken over, it was also expedient to cow and intimidate the elite from that zone. It was criminal for a Petroleum Minister to accept a cup of tea and a gold wrist watch from foreigners, but it was not wrong to give a few privileged persons allocation papers to own oil blocks and sell oil, without knowing what a drum of oil looks like. Was it wrong for foreign oil companies to say that they were working for individual oil block owners, rather than the Nigerian nation? Is it not true that the Nigerian economy is predominantly a mono-product one, namely: petroleum resources? Was the Nigeria Extractive Industries Transparency Initiative (NEITI) wrong to say that "Past military rulers, who brooked no opposition, perfected a cloak of secrecy in the award of oil licences"? Did official venality in the oil sector not degenerate to the extent that from the regime of late Sani Abacha (1993-98) our heads of state hijacked the petroleum ministry portfolio? Does anybody know who owns what in the oil and gas industry, especially the ownership profile of all oil blocks in the country?
With the Petroleum Industry Act and privatisation of the Nigerian National Petroleum Corporation, can it be said that there is transparency, sanity or justice in the nation's economic stronghold? Where there is public accountability, numerous allegations about frauds and bribes involving N2.4 trillion of oil money and the collection of $620,000, should have been investigated thoroughly and those found culpable penalized, to sustain public confidence. Rather, we complain about dwindling revenue, in the midst of plenty.One does not have to be an economist or an expert in monetary system, to be able to know that productivity is the basis of a sustainable wealth or robust economy. There is a slogan in some quarters that everyone has to earn his daily bread, rather than have it given free. Thus a healthy economy is one rooted in the concept of equilibrium, rather than a system characterised by sleaze, rent-seeking, patronage and secrecy in the management of public finances. That more than 80 per cent of Nigerians are currently groaning in poverty and agony arises largely from petroleum-related malfeasance.
One of the effects of globalisation which came into being about a decade ago, is the rise of a predatory and parasitic economic system, which places weak nations at the mercy of the strong. A situation where all individuals and nations are not equal and capable of competing on some equal terms and conditions, there are possibilities of predators and hawks preying on the weak and the gullible. Within nations there arises class, ethnic and interest groups competing for the monopoly of power and resources, thus creating rooms for crimes and corrupt practices. Oil wealth as the poaching ground! Perhaps, unknown to Nigerian leaders, the concept international community is basically an opportunity for the strong to take some advantage of the weak. Rather than physical conquest and enslavement as in the past, the modern trend is clever exploitation of the weak and gullible by the strong. With promises of wealth creation, nations that are productive look for foreign markets to sell their products, using e-trading antics. If one trading out-let or customer is able to bring in 7×9 buyers then with time a trading or poaching colony is established, with one millionaire smiling sweatlessly to the bank.
With Nigeria as an oil-producing country and as a consumption-loving population, a political economy that is parasitic and exploitative is established. The rule of such economic system is the enjoyment of the good life made possible by producers of luxury good, while local initiatives are stifled. There is a growing emphasis on academic learning and certification, and disregard for practical labour, with chose who have amassed wealth investing in the establishment of private universities. There are no jobs to create except buying and selling: e-trading. What is known as dollarocracy under the globalisation system is an unwritten agreement or understanding among strong countries that produce goods, to use their currencies or monetary system as the measure of productivity. Countries that import goods must use the dollar as the standard currency for payment for such goods. Even as an oil-producing country, the economic shenanigans have been to make Nigeria a consuming rather than an exporting nation, where existing refineries would not work. What accounts for that?
A dollarized economy is one which joins the dollarocracy as an unproductive partner, thus assuming the position of a weak partner, prone to exploitation. Sadly the exploitation is unmerciful because it makes use of internal cabal and rent-seekers. The oil idiom that those who dine with the devil must use long spoon, is full of wisdom in the sense that it cautious against a weak partner joining in the feast of champions. A weak partner is not only made to feed from the crumbs left over by the champions, but he is made to prey on his own constituency by opening economic gates to the insatiable champions. In this dollarocratic system you measure yourself by the standards of the champions as an unequal partner while the masses of your constituency bear the brunts and agonies caused by your audacity and pride. Nigerian political leaders must be paid in dollar standard while civil servants and producers of wealth must be paid not a living wage, but minimum wage based on devalued naira. The Dollar club is a group of champions meant to protect the global economy in the ratio of 80:20.
By: Bright Amirize