RSG Warns Owner Of Proudest Hotel To Stop Blackmailing NCDC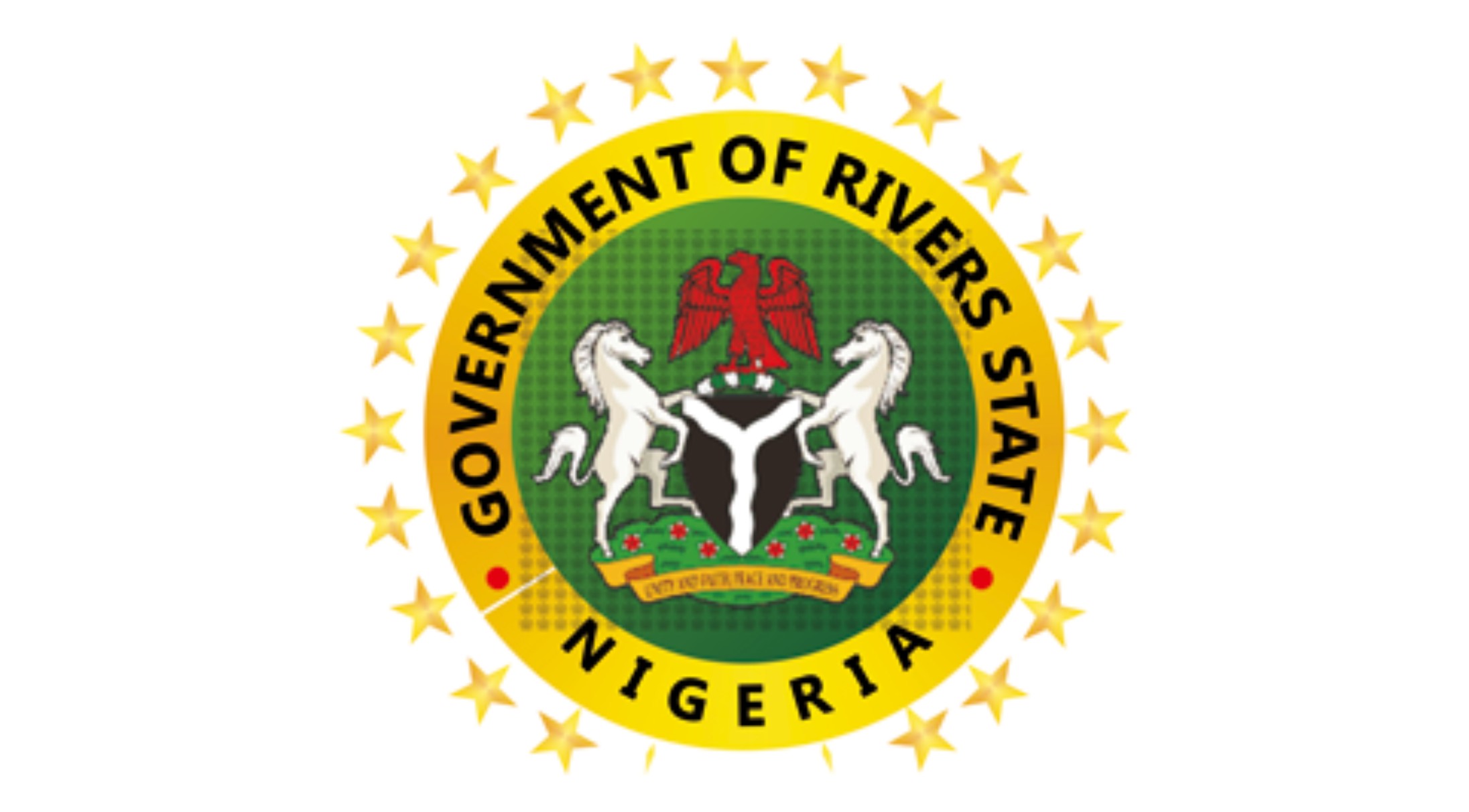 Our attention has been drawn to a recent misleading petition, signed by one Mr. Needam Promise Gogorobari, Owner, Prodest Hotel and dated 24th May 2020,
to the effect that the convicted Manager of Prodest Hotel, Mr. Bariledum Job Azoroh, who recently tested positive for Covid-19 disease amongst 27 others, in a result released by the National Centre for Disease Control, NCDC, may have allegedly been infected on the instructions of the Rivers State Government.
Much as we had restrained ourselves from responding to previous similar publications by this same person, since the subject matter was still before a court of competent jurisdiction, we are now compelled to reply this obviously  spurious, deliberately misleading and intentionally provocative petition with a proper response, to set the records straight and caution the sponsors of this action from further pedlling such falsehoods in the public space.
For the avoidance of doubt and for the information of the general public, let us state categorically here that the FACTS of this matter are very clear, viz:
1. A Port Harcourt Senior Magistrates' Court on May 18th, 2020  CONVICTED Mr. Bariledum Azoro, Manager of Prodest Hotel, Eleme and sentenced him to a fine of N50,000 for contravening paragraphs  3 and 4 of Executive Order RVSG 07 2020 on closure of hotels, guest houses and related outfits  and provision of manifests in the state.
2. The Senior Magistrates' Court also ordered that th convict,Mr. Azoroh should be quarantined at the Isolation Centre in Yakubu Gowon Stadium, Elekahia for 14 days to ascertain his coronavirus status.
3. That while in the Court Ordered Quarantine, competent health officials  carried out mandatory tests on all suspected Coronavirus individuals at the centre, including  Mr.Bariledum Job Azoroh, to ascertain their Covid-19 status.
It is important to state here that COVID-19 tests undergo World Health Organization, (WHO) and NCDC guidelines and are conducted under strict established medical protocols.
4. That prior to the publication of the test results, the owner of PRODEST Hotel Eleme, Mr. Gogorobari Needam had published one of his misleading petitions in an attempt to preempt the outcome of the test and the question we want to ask is: 'Why did the hotel owner try to preempt the outcome of the test. Was he trying to cover up something?
5.  That on Sunday, 24th May, 2020, the NCDC announced that Rivers State had 27 recorded positive cases including  Mr.Bariledum Job Azoroh, from tests carried out in the state.
6. That following the official announcement of the result and confirmation of his Manager's Covid-19 positive status, the PRODEST Hotel owner has once again released another statement and this time is now calling for a state of emergency in Rivers State because his manager tested positive for Covid-19.
7. Rivers people will recall that on May 19, 2020, we raised an alarm intimating the world of a clandestine plot by some Abuja politicians hiding under the cover of Covid-19 to instigate a State of Emergency in the state. Today, a hotel owner in Eleme, who lives in Lagos is also now calling for a State of Emergency. Is there any wonder therefore as to who is beating the drum for him?
8. Indeed there seems to be more to this than meets the ordinary eye and we are calling on all well-meaning people to see the need to interrogate this man and know that he is acting out a script. Infact, the entire petition sounds and reads like something lifted directly from the copy book of those who have been desperately trying to run down the Rivers State Government. This is desperation taken too far.
9. We even recall vividly that Mr.  Needam Promise Gogorobari had, in an interview published in the Punch Newspaper of May 15, 2020 titled: "No ill feeling towards Wike for demolishing my hotel – Gogorobari", actually stated categorically that he holds no grudge against Governor Wike for demolishing the hotel. His words:  "Who am I not to forgive him? I don't hold any grudge against him. I just feel that God wanted it to happen that way". So what happened to make him change his mind? Is it not obvious that the agents of evil and those who do not mean well for Rivers State have reached him and are now beating this drum of dissent for him?
10. Again, We want to state categorically here that Government doesn't conduct Covid-19 tests. Trained Health professionals follow the relevant medical protocols set down by WHO, the Federal Ministry of Health and the NCDC, to conduct these tests.
11. The claim therefore that the PRODEST Hotel manager, Mr. Bariledum Job Azoroh, was infected while in detention is not only laughable and preposterous, but sadly and dangerously exposes the amazing ignorance and naivety of Mr. Needam Promise Gogorobari and those sponsoring him about the deadly nature of the Covid-19 disease. How does one even carry such a deadly virus around and infect people with it?
12. Rather than commend the Rivers State Government for stemming the tide of infection that would have arisen if the Hotel used for clandestine parties was not demolished and the Manager arrested, the owner is crying wolf where there is none.
13. We also want to caution Mr. Needam Promise Gogorobari to be very mindful of his claims that his hotel Manager "has been framed up by an unorthodox hired medical officers recruited by Governor Wike with a report that he has tested positive to COVID-19 whilst in detention with the Rivers State Government".
This is a clear accusation and indictment of the reputation and authority of the NCDC.
14 We also want to call the attention of Mr. Needam Gogorobari that we take exception to his description of the Isolation Centre in Port Harcourt, as an "illegal detention facility in Stadium, Elekahia, Port Harcourt" and to inform him and his sponsors that the Director General of NCDC, Dr. Chikwe Ihekweazu and a team from the World Health Organization, were in Rivers State on a working visit in April this year and not only praised Governor Nyesom Wike for his leadership and handling of the Covid-19 outbreak. but also applauded his medical health team and all the facilities put in place in response to the Coronavirus.
We will therefore be keen to know how the NCDC will react, when they read your description of a facility they approved, as 'a detention centre'.
15. Finally, we want to assure the good people of the state that the Rivers State Government remains resolute in its fight to curtail the spread of COVID-19 in the state and we will not be deterred by cheap blackmail and misleading propaganda.
16 Governor Wike is determined to employ and deploy appropriate strategies to keep Rivers State safe.
17. We call on all residents to work together with the Governor to defeat Covid-19 in Rivers State and by the Grace of God we will be victorious.
Paulinus Nsirim
Commissioner for Information and Communications
May 26, 2020
Tai APC Collapses As Hundreds Return To PDP …Say They Were Blinded By Fake Promises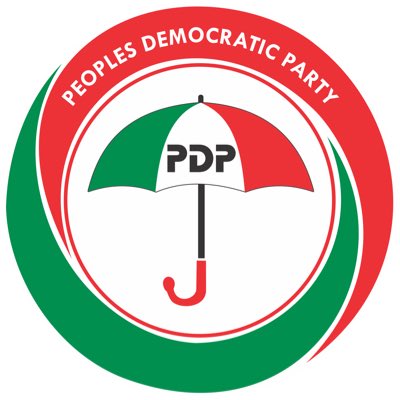 Over 500 former members of the All Progressives Congress (APC) in Tai Local Government Area have returned to the Peoples Democratic Party (PDP).
The returnees led by the first PDP Chairman of the area, Hon Peter Gwezia, announced their return to the PDP, last Saturday, during the GDI's sensitisation programme for the collection of Permanent Voters' Cards (PVC) at the Council Secretariat, Saakpenwa.
Speaking on behalf of the rest of the returnees while renouncing membership of the APC, Hon Peter Gwezia, said he and other APC members decided to leave the party due to failure of leadership.
While promising to work for the success of the PDP in the 2023 election, Gwezia said the APC lacked ideas, and was like a vehicle without engine, could not take them to their desired destination, hence their decision to leave the party.
In his remarks, Deputy Chairman of the Peoples Democratic Party, Hon Chukwuemeka Aaron, who received the returnees on behalf of the Chairman, PDP Rivers State, Amb Desmond Akawor, assured them of equal treatment, saying there are no new members in the party.
"I want to welcome you all and to say that in PDP and GDI where you are today, no person is new. We all have equal status, we all have equal rights. Some of the people that were with you there doing the jamboree that came back today, they are commissioners; they have gone to the National Assembly, become chairmen of councils.
"So, having seen what our leader, Chief Nyesom Wike has done in Rivers State, and in Tai, and what your chairman of council is doing in Tai, they have come back to take their rightful position. We want to thank all of you, and to say that the party chairman and the chairman of council will integrate you into the activities of GDI".
Also speaking, GDI President-General, Chief Bright Amaewhule, said the performance of the present administration in the state was enough testimony for any Rivers son or daughter to reckon that PDP was the only party which had their interest at heart.
Amaewhule said that of the candidates lined up for the governorship seat in the state, only the PDP Governorship candidate, Sir Siminialayi Fubara, was competent and qualified to give the state good governance from day one.
He, therefore, challenged eligible voters who have not collected their PVCs to do so as soon as possible, and prepare to cast their votes for the right party which was a master of good governance and quality projects' delivery in the state come 2023.
The returnees, alongside GDI members from the 10 wards of Tai, including youths, women and students groups, later engaged in a wild gyration, turning the entire arena into dance frenzy.
The event also featured solidarity speeches from stakeholders among them former and current National and State Assembly members, former and serving council chairmen, former commissioners, party stalwarts, and captains of industry, among others.
By: Nelson Chukwudi
MOSOP Tasks SPDC On Fresh Oil Spill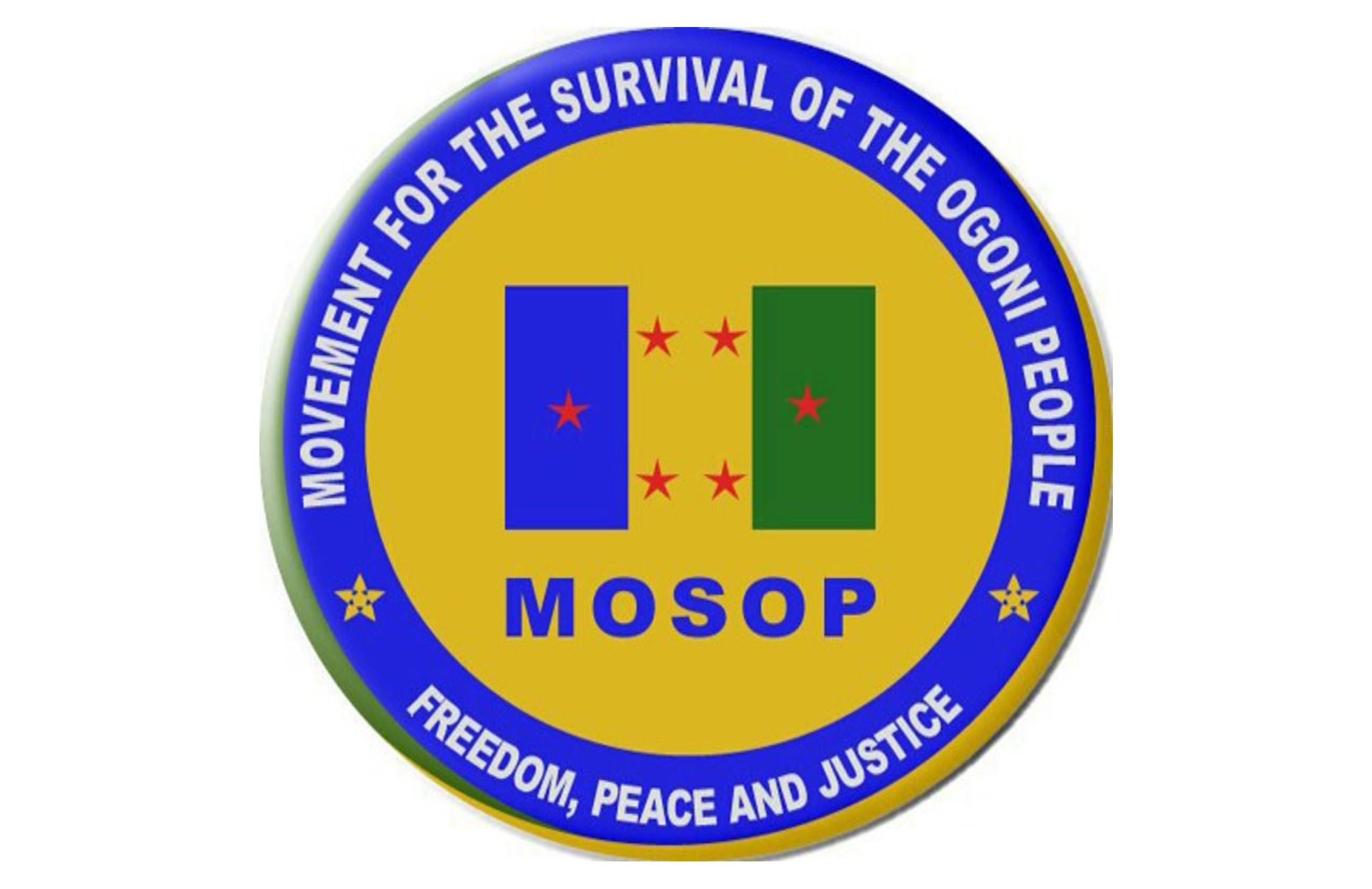 Factional President of the Movement for the Survival of Ogoni People (MOSOP), Mr. Fegalo Nsuke, has called on Shell Petroleum Development Company (Shell) Joint Venture (JV), the oil and gas multinational company, to take full responsibility and appropriate action to curb a fresh oil spill in Bodo Community in Gokana Local Government Area of Rivers State.
Nsuke, who noted that the spill was first noticed in the community early last week, blamed Shell for the spill and urged the Dutch multinational to alleviate its impact on the community, curtail its spread and commence proper remediation and compensation in accordance with global best practices.
The MOSOP leader noted that the oil spills from the Trans Niger Pipeline operated by the Shell JV, suddenly erupted within the residential area of the community, alleging that it must have been caused by equipment failure.
He observed that although the cause of the spills, which was occurring 11years after the release of the United Nations Environment Programme (UNEP) reports, was yet to be ascertained, the spills have affected residential areas and community dwellers have been asked by the MOSOP to evacuate the area, to avoid causality in case of a fire.
"This massive spill is occurring 11 years after the UNEP released a damning report exposing Shell's devastation of the Ogoni environment.
"We have communicated with community leaders to cooperate with investigations and ensure that every detail about this spill is communicated to our secretariat as soon as possible", he said.On his part, Executive Director, Youths and Environmental Advocacy Centre (YEAC), Fyneface Dumnamene Fyneface, said, "the cause of the crude oil spill which occurred inside the community where people live is not yet known at this time."
By: Tonye Nria-Dappa
Nigeria's Freedom Of Expression Attracting Global Attention, Buhari Claims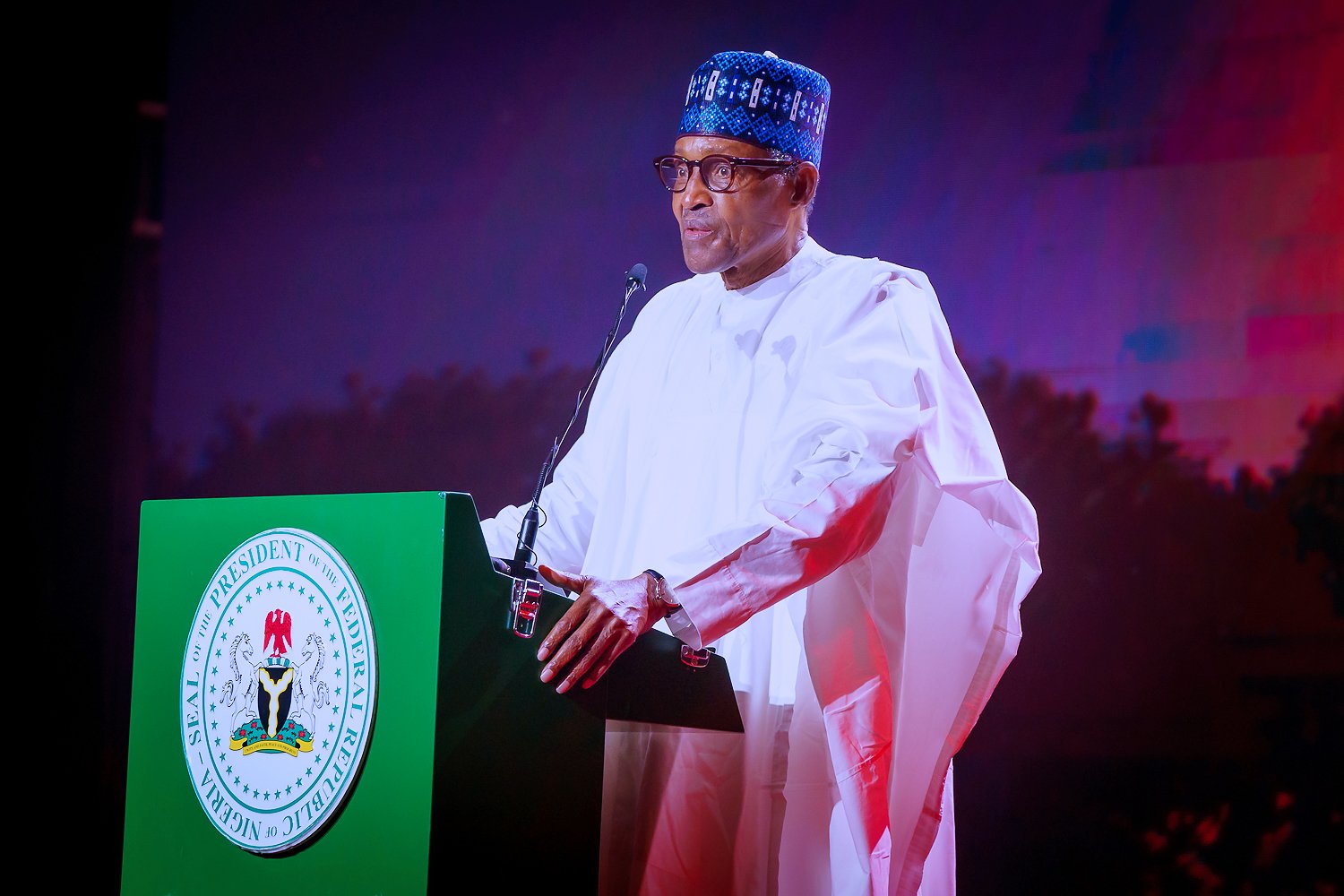 The President, Major General Muhammadu Buhari (retd.), on Sunday, said it was instructive that Nigeria was attracting positive international attention as a country that promoted media freedom and freedom of expression.
He said this was premised on the government's understanding of the important roles that information literacy and media education played in sustainable development.
According to a statement signed by his Special Adviser on Media and Publicity, Femi Adesina, Buhari said this while pledging his "full support" for three major international events scheduled to hold in Nigeria in October and November 2022.
They include: the 2022 United Nations Educational, Scientific and Cultural Organisation's Global Media, Information Literacy Week in Abuja, in October, the first Global Conference on Cultural Tourism and Creative Industry in Lagos, as well as the second Global Association of Literary Festivals Conference, Abeokuta, in November.
In the statement titled 'President Buhari pledges support as Nigeria hosts major cultural, tourism and literary events,' he said the global events were opportunities to showcase the nation's rich heritage in culture, arts, tourism and entertainment as well as advancements on media freedom.
Earlier, the Minister of Information ad Culture, Lai Mohammed, said that hosting the 2022 UNESCO Global Media, Information Literacy Week, would help to address the rising spate of fake news, misinformation and hate speech.
Expressing his delight to welcome international visitors to Nigeria, Buhari urged citizens to leverage the events to exhibit the values "that make us a unique, friendly and peace-loving people."
The statement read in part, "Welcoming the decision by the UNESCO's World Tourism Organisation and the Global Association of Literary Festivals to grant Nigeria the right to host these separate historic events, the President assures all relevant stakeholders and participants of the warmth and hospitality of the people of Nigeria.
"On the MIL Week, Buhari notes that it is instructive that Nigeria is attracting positive international attention as a country that promotes media freedom and freedom of expression, recognising the important roles information literacy and media education play in sustainable development.
"On the first Global Conference on Cultural Tourism and Creative Industry, the President says the rapid growth of Nigeria's film, fashion, music, and the Information and Communications Technology sector, and the increase in international appeal and acceptance would continue to spur government to devote more resources to the sector."
Among other initiatives, Buhari noted that the Creative Industry Financing Initiative, established by his administration and managed by the Central Bank of Nigeria in collaboration with the Bankers' Committee, had provided single-digit financing to many young Nigerians in the fields of fashion, film, music and information technology.
He noted that the $100 million re-development of the National Theatre, Lagos, into a world-class creative park is also ongoing, following the handover of the facility to the CBN and the Bankers Committee.
The President, therefore, expressed confidence that the literary world would find many good things to celebrate about Nigeria when they meet in the historic city of Abeokuta, homeland and birthplace of one of Nigeria's finest literary icons and Nobel Laureate, Professor Wole Soyinka.