The Tomfoolery of RIVLEAF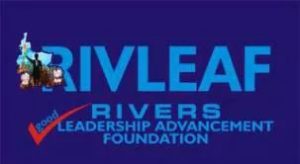 There indeed seems to be no end, as far as nay sayers are concerned, in the quest to frustrate the efforts being made by the Rivers State Government to ensure that the spread of the coronavirus in Rivers State is reasonably checked.
On a daily basis, this becomes more apparent to the chagrin of genuinely concerned people of the State.
Although it is not a surprise that RIVLEAF, supposedly a pressure group has always announced itself as a purveyor of ill-contrived negative information, its latest attempt to dismiss a genuine alarm raised by the Rivers State Government regarding a foreseen build-up to a declaration of State of emergency in the State, has further exposed the membership of the organisation as persons with cowardly and sychophantic intentions.
At a time like this, when the whole world is still baffled over the COVID-19 pandemic, which has not only exposed even the hitherto world super powers in all spheres of their existence, but has so made it clear that everyone must be involved in order to check the pandemic, all RIVLEAF has to offer is an attempt to discredit the world acclaimed efforts of the Rivers State
Government under the leadership of Governor Nyesom Wike to ensure that the coronavirus does not get to the stage of Community transmission in the State.
It is indeed an irony of faith, that people who say they're a pressure group do not actually know what it means to be a pressure group. They do not know, for instance, that one key role of a pressure group in the development of a society is to provide specialised and expert information to the government and explain government policies to the understanding and benefit of the general public. Thus they are an important link between the government and the people.
This explains their choice of caption, "Governor Wike Needs Help", and the fact that rather than address in cogent terms the issue at stake, all they could do is to seek to raise irrelevant issues to cause rife between the President and the Governor, and with his Deputy.
What is really "funny and disturbing" about a clear statement that there is "a plan to declare a state of emergency in Rivers State? And, rather than categorically state what makes it funny and disturbing, all Onyeche Nnatah Peters could say is that Governor Wike "boasted that he was beyond the reproach of the Federal Government and, could do and undo as he so wishes".
This statement in itself is a confirmation of the Governor's proclamation of a plot to declare a state of emergency in the State, for reasons that have to do with Wike being seen as somebody who must be dealt with. The question is, for what reason?.
The most clear answer to this question is that from the point he started preparing to be the Governor of Rivers State, through his first tenure, and about a year into his second tenure, Governor Nyesom Ezenwo Wike had had to accept the peculiarities of Rivers State in the present State of affairs in the country, and had adjusted to the point of being able to provide good governance to Rivers people as minimally as possible in the face of unrelenting and determined efforts to frustrate him.
This is why every step of governance he has taken has turned out to be timely, and lauded in the given circumstance it is taken by all well-meaning public globally, especially as it relates to the COVID-19 pandemic, which the world knows is a new virus, hence decisions to combat it are mostly taken based on the exigencies of the moment. This is, of course, knowing the peculiarity of the virus as it relates to Nigeria, and Rivers State in healthcare delivery.
To say the least, Governor Wike has been setting the pace in steps taken to contain the coronavirus across Nigeria: amongst others, he was the first to set up an Interministarial COVID-19 Committee, the first to set up a palliatives committee, first to declare border lockdown, etc.
Even in the face of clear attempts to sabotage his efforts, Wike had been undeterred towards ensuring that the State does not get to Community transmission of the virus as is the case with some States. Beyond this determination to give good and transparent leadership to a people who understand his every step, and so are fully behind him, what else can the likes of RIVLEAF blame Wike of?
If the membership of RIVLEAF are truly of Rivers origin, and have the State at heart, they should be in a better position to appreciate the kind of development the State has recorded in the last five years.
Therefore, seeking to forment trouble where there's none, such as between the Governor and his Deputy, Dr Ipalibo Harry-Banigo, is a wasteful venture. This is because Rivers people have come to know what the interest of RIVLEAF is, and it has nothing to do with the overall interest of Rivers people.
Soibi Max-Alalibo
SA on Media to the Hon Commissioner for Information and Communications
Rivers State
May 21, 2020.
Far from being a doctrinaire affair, the Max Webber doctrine is a summary of the cream and global best practices in management science. An organisation or a nation succeeds or fails in its goals and objectives, based on the application or non-application of the Webber doctrine of resources management. In the words of Max Webber: "It is God's will that only industry, not relaxation and pleasure, can magnify His glory. Wasting time is thus the first and fundamentally most serious of all sins". Available manpower rarely utilised!
A doctrine, prescription or formula, becomes doctrinaire, if it is full of sound and fury but signifying nothing, with regard to addressing the challenges and problems of every-day living. The philosophy of management, summarised in the Webber doctrine, places emphasis on prudent use of resources, of which time counts as vital. To spend time effectively demands not relaxation and pleasure, but industry or self-exertion. Self exertion also demands vigilance and the ability to know what demands priority attention.
A sad flaw in Nigeria's public sector manifests visibly in what a common man describes as "lack of a maintenance culture". Do we make timely repaires of ailing or decrepit public facilities or draw up a regular maintenance schedule? Webber doctrine prescribes that managers of public affairs should be co-ordinators rather than dictators; consultants rather than confrontationists. Rather than civility, public servants become pugilists and macho-men.
A sound management and maintenance economy would prescribe taste for good quality and durable standards. What we find common in Nigerian project execution is usually cosmetic adornment which rarely stands the test of time. No one is clever enough to bamboozle everybody all the time, even as a miracle performer. What Webber doctrine calls emotional maintenance prescribes that humans give their best when they are in a state of emotional stability. This comes about when there is justice in public affairs, demonstrated by transparency and accountability.
Sad practice of monopoly and hoarding of power is sharply detested in the Webber doctrine, but rightly recommends the cultivation of team spirit and power sharing. Where the masses have a stake and commitment towards public affairs, available resources can be used judiciously and responsibly. Through voluntary, cost-saving and direct labour strategies, management of public affairs would become a mass movement. Priority attention should be given to security and safety of the masses, rather than a situation where security and safety facilities become the shield and succour of delinquent political elite and power merchants.
Where there are partnership, cooperation and commitment of the masses with regard to security and safety of the nation, criminality would bear the tag of a common enemy of the masses. The public would collaborate with state agencies to see that terrorists and bandits do not take over the country. Neither security nor politics must be allowed to become an all-comers' affair, hence there must be serious screening and selectiveness of intending candidates.
Webber doctrine warns that in the development of a nation, there comes a critical moment when dabblers and fraudsters seek to take over the polity. Where such project succeeds, a nation so doomed finds it difficult to get out of such plight. The seriousness and sanctity of the management of public affairs, demand that only people of highest integrity should handle a nation's political offices. Mismanagement of public facilities and abandonment of public projects demand that serious penalties be visited upon those who aid and abet such malfeasance.
Use of local resources and expertise must not only be implemented as a policy, but it must also be applied with strict selectiveness, whereby "quota system" must never over-ride competence and merit. Nigeria cannot move forward where the polity can be over-run by baboons. Undue interferences in professional matters by political influences, or putting square pegs in round holes, are not compatible with the ideals of bureaucracy. Things must be done according to guidelines provided for them, rather than a situation where there are abuses of due process and the rule of law.
Max Webber doctrine encourages use of personal initiatives and discretion, provided there is a process of transparency, accountability and personal responsibility attached thereto. Public officials who frustrate planned projects and programmes arbitrarily should be penalised, while those who make thing work better through personal discretion should be commended and rewarded. What we find common in Nigerian public sector is the killing of personal initiatives and discretion because of envy.
Committed and competent professionals do not become slaves to rules, especially when rules are seen as impediments to efficiency and effectiveness. They would break the rule, get things done better and then stand tall to take responsibility and be accountable. Webber doctrine detests buck-passing or evasion of responsibility, but demands strict monitoring and self-evaluation as regular practices. Rigidity in management is not the same thing as firmness. Rigidity can arise from incompetence and fear, while firmness means sticking to the rules of justice, without fear or favour.
Any nation where incompetence, mediocrity and serious official lapses and misconducts can be condoned, ignored and covered up, is a nation that would install corrupt practices. Part of corrupt practices include the implementation of flamboyant or "white elephant" projects whose priority or value is merely cosmetic, meant to line up private pockets. In reality, politics is a contractual affair which demands public office holders to perform according to public mandate, but also conserve rather than waste and squander public resources, including public confidence.
To procure irrelevant, flamboyant, expensive facilities solely for the comfort and pleasure of public office holders, while the masses languish in hunger and penury, is a gross abuse of public trust. Rather, good political culture encourages self-reliance, industry, effective use of time, resources and leisure, through exemplary leadership that would not pander to ignoble propensities. Nigerian politicians must acquaint themselves with Max Webber doctrine.
Dr Amirize is a retired lecturer from the Rivers State University, Port Harcourt.
Concept Of True Leadership
There are many aspects to being a great leader.  We believe that every leadership is  defined under only two main categories which are either skills or behavioural. This means that respect, loyalty or trust are not asked for but earned. Suffice it to say that there are no short cuts, for great leaders have integrity and truly value their people.
It is behaviour that differentiates a manager from a leader. "Leadership is a combination of strategy and character. If you must be without one, be without the strategy." – General H. Norman Schwarz. Getting people to "Walk over hot coals for you" is simple but I did not say it was easy. It requires unswerving dedication to the task. It requires truly valuing people as people, not as a commodity. It requires trusting people. It requires empowerment of people. It requires an understanding that if people are stretching themselves they will sometimes make mistakes.
It requires coaching and supporting them to learn from their mistakes. You might be reading this and questioning the validity of what I am saying. True leaders really are in the service of their people. True leaders act with integrity and in doing so they establish trust. True leaders genuinely value their people and in doing so they create loyalty. True leaders are in the business of assisting people realise their full potential and in doing so they inspire excellence. Every one of us is a leader in our own right.
Whether we lead an entire company, or a team of people, or a group of friends, or our families, or just ourselves, we are all leaders in some form or fashion. Whatever size our circle of influence may be today, if we work to improve as leaders, that circle of influence will enlarge.
True leaders know who they are and what they stand for. They know their values and the rules they will abide by, regardless of the circumstances they face. They allow their people to understand the values they are committed to uphold, which lays a foundation for the rules their people will be expected to adhere to.
True leaders both know and communicate their values openly with the people they lead, creating an atmosphere of certainty and trust. True leaders have integrity which is the very core of their influence. Living the values they profess to believe is what gives them credibility and allows others to place their trust in them. They are able to say "do as I do" rather than just "do as I say", because they lead by example.
They work right alongside the people they lead in order to get to know and care about the people they are leading. Working with people allows leaders to lift and inspire their team, listen without being condescending.
They are willing to hear what others have to say without rushing to judgment. They are patient and genuine in their desire to understand the thoughts and feelings of the people they lead.True leaders are forthright with their people. They communicate openly and often.
True leaders take the time to communicate often to their team in order to show that their team is valued and important to them. They understand that they have an obligation to communicate directly with their people so they never allow a void that someone with mal-intent can fill. True leaders reprimand their people from a place of love and a genuine desire to help them improve.
They reprimand without anger, and they relay feedback in a direct, yet kind and respectful way. Even when they see a bad behaviour needing to be corrected, they do not view the person doing the behaviour as a bad person. They listen and attempt to understand what led to that person making the mistake or exhibiting the bad behavior in order to understand the underlying cause that needs correction.
True leaders understand that when persons  feel valued and cared for by their leader, they will be far more willing to take the feedback and implement the needed changes. They understand that no value comes from the use of sarcasm, beating around the bush, or sugar coating things that need to be communicated. They understand that using those things breaks people's trust and leaves them feeling uncertain or belittled, which ultimately lead to harbouring bad feelings toward their leader, none of which inspire a desire to change or improve their own behaviour.
True leaders do not control their people, they inspire them to do great things. They give them the values and rules, which set the boundaries to operate within. Then they encourage people to go out and make choices on their own.
True leaders understand that employees cannot grow and progress until they are given the freedom to make choices, to try things, and yes, even to make a few mistakes so they can learn  and improve. Effective communication is important, but it requires more than just a basic oral or written transaction between two people.
Good leaders facilitate genuine conversations, meaningful human -to -human connections and bring people together to work and gain agreement in order to achieve goals. Quite simply, strong leaders walk the walk and talk the talk. In other words, they model the same behaviour they expect from their teams.
It is important for leaders to be aware of their own strengths, weaknesses, tendencies, preferences and other personality traits  because these characteristics have a significant impact on how they behave and interact with others. Leaders with high levels of self-awareness can consciously influence situations and positively affect the people.
Leaders that are not self-aware make decisions and behave in ways that can lead to undesirable or negative consequences. True leaders delegate. They give important and specific tasks to their people that will allow their people to learn and grow in their positions.
Often times it would be far easier for the leader to simply do the task themselves. They could get it done more quickly, effectively, and exactly to their liking. However, true leaders understand that doing so allows no growth for the people they are leading, and therefore they see their greatest role as a delegator and a teacher to the people they lead.
They  are not afraid to make demands from  the people they lead,  understanding  that it is a mistake to be too soft, just as it is a mistake to be too harsh. They have the courage to direct people in the work that needs to get accomplished, expressing their belief in the people's abilities, delegating duties, and teaching and correcting their people along the way. They help people grow by making reasonable but real demands.
They do not assign people tasks that are beyond their ability, but only assign such tasks that cause people to stretch themselves. They recognise the possibilities of what their team can accomplish and they motivate each person to recognise their potential. True leaders use their time wisely. That does not mean they can not take time for leisure and fun, it simply means they do their best not to waste the time they have.
They are selfless and they work tirelessly to help make their team a success. "True leaders understand that leadership is not about them but about those they serve. It is not about exalting themselves but about lifting others up."  –Sherry Dew. We all have room to improve as leaders, but our ultimate goal should be the same: To be leaders who are loved, admired, and respected by the people we lead as we motivate and inspire  people to achieve their full potential.
Harry writes from Port Harcourt.
The Oxford Dictionary defines a patriot as someone who vigorously supports his country and is prepared to defend it against enemies or detractors. A patriot is he, who is interested in the unity, progress and development of the country and will not keep quiet and watch things go wrong in the country. On the other hand, the National Ethics and Integrity Policy refers to patriotism as love of one's country and willingness to defend it. This means, that one who truly loves the country should be ready to fight or speak up against corruption, tribalism, nepotism, injustice, selfishness, lack of productivity in the public service, marginalisation in the public and private sectors, poor governance and other dysfunctional attitudes of Nigerians, both the leaders and the led, which are destroying the nation.
This topic has become important because of the way the word "patriot" is being branded lately in our society. Some people now regard anyone who criticises the government or the leaders as being unpatriotic. Citizens asking questions of their leaders is interpreted as unpatriotic. You call government's attention to the on-going industrial action by members of the Academic Staff Union of Universities (ASUU), which has kept the students of public universities at home for almost half a year, and someone terms you "unpatriotic". Two days ago, someone called during a radio programme, complaining of the hike in airfares and the difficulties the citizens are facing in moving from place to place – bad roads, kidnappings and killings on the road. As a matter of fact, he said he just returned from Kaduna to Abuja on road and needed to go and check his blood pressure because of the soaked tension and fear he was in throughout the journey. Behold, he could hardly finish talking when another person called, accusing him of being unpatriotic and creating unnecessary tension in the land.
Any report that puts the government in bad light on account of its numerous failures is frowned at and the reporter is seen as being anti-government and unpatriotic. The Minister of Information and Culture, Lai Mohammed, displayed a similar attitude  last week when he threatened that the federal government will sanction Trust TV, a television owned by Media Trust Group, and the BBC over their stories on bandits in the North. The minister termed the separate documentaries, by the two media organisations, which exposed the activities of the gangs making life difficult for Nigerians, as glorification of terrorism and banditry in Nigeria. And the media he called "oxygen that terrorists and bandits use to breathe".
For Mohammed and his fellow regime apologists or rather "patriots", helpless Nigerians, the victims of insecurity, economic hardship, misrule that have become the lot of the country for several years,  should not even groan. Everybody should pretend that all is well. Everyone should join him in telling foreign investors to discountenance the reports on insecurity in Nigeria and come and invest their money in the country, even when he knows that the lives of these investors may be at stake. Is Lai telling the media to  turn the other way when they see things going wrong in the country, when they see the citizens being slaughtered daily like chickens, so they will be good, patriotic citizens.?
Mohammed Lai's "patriotic"Nigerians are those who never condemn the evil ways of their principals and associates. They are bystanders to the anomalies in the land, always call white black. If you have them on any social platform, the platform will continually be in turmoil because they are ever ready to lash out on any one who criticises their principal and their preferred political party. They do not want to engage and possibly allow triumph of superior argument, opinions and facts. Neither do they want their official propaganda lines to be questioned.
Someone should please call these "patriots" to order,   tell them that they are far from being true patriots because a true patriot does not consider his personal comfort and wellbeing above the good of the generality of the people. A true patriot defends the nation against misrule, high cost of governance, insensitivity of those in authority to the plights of the citizens. A patriot worth his salt will not be comfortable when a few selfish, elected politicians at local, state and federal levels are pushing our fatherland to the cliff, and are bent on tripping it over in 2023. A true patriot considers any bystander, who watches the Nigerian ship sinking without doing anything as a traitor. He calls a spade a spade and does not support evil for a pot of porridge.
It is therefore high time we did something to salvage the current poor state of the nation. We may all not be the president, governors, lawmakers or what have you. but at least, we can quit condoning, supporting the flawed leadership in the country. The truth is that we have no other country than Nigeria. Yes, some may have dual citizenship but definitely, there is no country like your country of origin. So, if we fold our hands and watch the country sink, we shall all bear the brunt. Someone recently wrote concerning the insecurity in the country, "If you think they are not here, that's a gaffe. And if you price your personal comfort at your "dinning table", amidst the frustration and impoverishing of many, and above societal wellbeing, too selfish, too bad".
Another general election is around the corner, will you rather sit on the fence and allow others to decide the future of the country or you will prepare to participate in the election? Sacrifice your time, comfort and if possible, your resources to see to the emergence of the right persons at all levels of government, who mean well for the country and are ready to pay the price to make Nigeria a better nation. That is the mark of a true patriotic citizen. In the words of an American Political Activist, Thomas Paine, " The duty of a true patriot is to protect his country from its government". And for the government and its threat on the media organisations, the comment of the renowned Islamic cleric, Sheikh Ahmad Gumi, is very instructive. He said "FG's attempt in trying to find a scapegoat to justify its glaring failure after wasting over $16 billion in the last seven years without any commensurate result on security and efforts to blackmail certain media organisations for their patriotism in reporting the crisis is unfortunate and should be resisted by all responsible media organisations.
"When a Commander-in-Chief rewards failure with ambassadorial appointments in a system and a society that records increased attacks, when security agencies cannot even protect Abuja and especially when the Guards Brigade cannot even protect themselves not to talk of the President, then why blame the media for such failure and ineptitude for reporting it?" What Nigerians need now is urgent solutions to the numerous problems in the country, not insincerity, falsehood and covering up of obvious truths and unending blame games. Patriotism is not demanded of the led alone. The leaders should also show that they love the country by displaying a high level of integrity, honesty and sincerity in handling the affairs of the nation.
By: Calista Ezeaku